Kathleen Kim Talks Art Law, NFTs, and the Rise of the Korean Art Market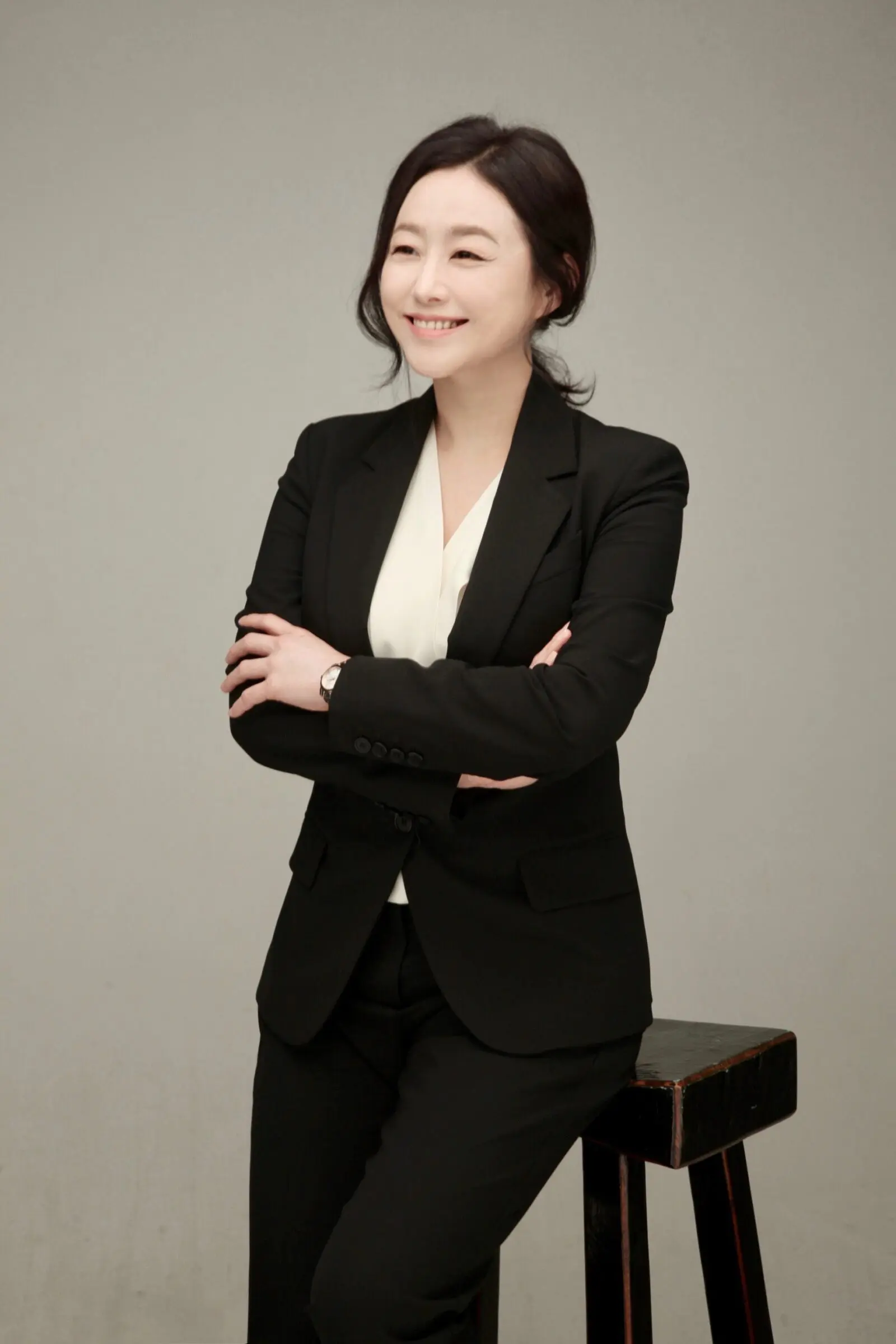 "I think my role is an interpreter and a coordinator between the art world and legal world. The art world is not familiar with the language of the law and the legal world is not familiar with the language of the art world. I am acting as a bridge in the middle."

Kathleen Kim
In the latest years, there have been a couple of topics and buzzwords that took over the art world, as a direct consequence of the rapid shifts happening in technology, society, culture and – obviously – the pandemic. Among them, we see NFTs, art and tech collaborations, inequality in the art market, concerns over sustainability, and the growing interest of the (art) world in South Korea.
We sat down with Kathleen Kim, attorney specialised in art law, adjunct professor, researcher and writer (among others), to explore the above-mentioned points from a legal and market framework: the result is an in-depth analysis which may help you to shed some light on the latest art world "hot trends."
Kathleen, you are an attorney at law specialised in art law, a professor, and an art consultant for important institutional settings in Korea, among others. We are so excited to have you in conversation with us today. Would you like to introduce yourself and your work for our readers? What made you decide to choose a career path in art law?
The interest in art started from childhood, visiting with my family many places of art and museums, both in Korea and abroad. I have loved to paint since I was little, and my art teacher even recommended that I go to art school. But cleverly enough, I knew I was an art lover, not an artist. Later, I majored in international politics and I wanted to study international law at law school. Studying law made me realise what I really wanted to be and what my talents were: laws and arts. To combine the two fields that I was passionate about, I decided to specialise in art law, even if the path was uncertain.
To be an art lawyer, it is essential to have a deeper understanding of the international art market and of unwritten rules and practices in the art industry. My passion for art – that pushes me to frequent art fairs, exhibitions, galleries, museums, and artists' studios – sent me to Christie's Education in New York to attend an art course of modern and contemporary art and art market.
In my spare time while in law school, I have researched and studied important art related legal cases and law journals, and wrote an academic journal on the "fair use doctrine (in copyright law) and appropriation art." Cases about arts were interesting personal stories and histories behind the art scene: they tell stories about artists, art dealers, art collectors, curators, art historians, sometimes very personal and intimate, and sometimes provocative or innovative. Based on that research, I have published an 846-page book, titled Art Law (the first edition in 2013 and the revised edition in 2021).
What are the most exciting and the most challenging parts of the field today?
I have had the honour of working in different areas of the international art world, including working for artists, museums, art dealers, as well as for art institutions and the government. I think my role is an interpreter and a coordinator between the art world and legal world. The art world is not familiar with the language of the law and the legal world is not familiar with the language of the art world. I am acting as a bridge in the middle.
We simply call it "art law" but it is not a singular body of law, it is a collection of laws that deal with various issues in the art world. My job requires an ever-changing understanding of the balance between art world standards, practices and applicable legal frameworks. An art lawyer must have expertise and knowledge in a wide range of legal fields and arts industry to connect these two different worlds together. You will need to build experience in various subject matters such as intellectual property and real property, cross-border transaction and contract, business, taxation, and various art scenes as well, from private deals to institutions. It is challenging, fascinating and rewarding at the same time to carry out a very exciting and quite varied profession where each case is never the same as the other and often requires finding creative solutions.
In 2018-2019, I was fortunate enough to have the opportunity to use all the resources I had, in what resulted in a large-scale global public art project. I had struggled to make the big project successful and my counter partners were varied from superstar artist studios, galleries, sub-contractors, public institutions and corporate entities around the world. I had to understand each country's different legal framework, systems and practices and strive to coordinate to produce the best results. That experience grew me further and rediscovered why I chose to become an art lawyer and how happy I am with my profession.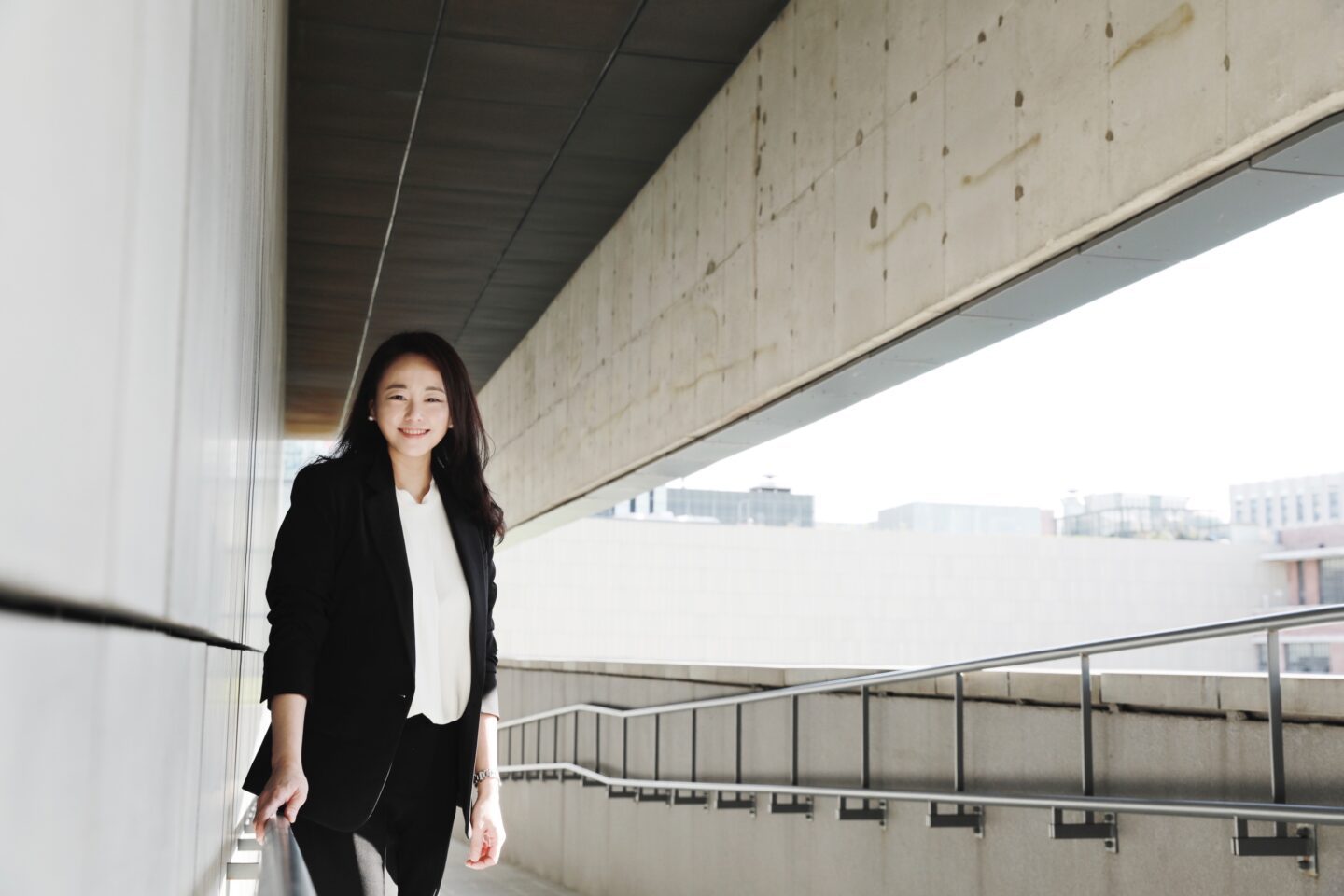 You actively work between New York and Seoul. We know that the Common Law in the US differs a lot, for instance, from the European Civil Law system: what kind of legal system we find in Korea?
The Korean legal system features the harmonisation of both the European civil law system and Anglo-American law system. In terms of the general legal system, Korea adopted the modern European civil law system at the beginning of its judicial modernisation. However, with the growing interchange and influence of overseas countries, some laws were made or revised modelling Anglo-American law systems. The US law and legal system has influenced more recent legislations and systems. For decades, the Korean legal system has faced drastic procedural and substantive changes. A U.S. jury system has been adopted in criminal procedure, and a law school system similar to that in the U.S. has been launched. Written laws are the primary source of law in Korea.On the other hand, there is no principle of stare decisis or precedent in the Korean legal system, but as the lower courts tend to follow the legal interpretations ascertained by the Supreme Court of Korea in actual practice, the Supreme Court decisions are regarded as the secondary source of law.
Does it already provide any specific regulation regarding the art market?
At the beginning of my professional career as an art lawyer in Korea, laws in the art industry was an unknown subject and few felt the need for the law in the art area. Over the past 10 years, however, I have noticed an increasing awareness of the art market towards the specialised legal services and laws/regulations in this field. In 2016, a forgery scandal unfolded surrounding Korea's one of the most renowned artists, Lee Ufan, resulting in the indictment of an art dealer accused of selling $1.1 million worth of fake works. This forgery scandal revolving around Lee Ufan rocked the Korean art world, and has shaken the art market.
This was not a first forgery case in the Korean art market, but as the market grew larger and bigger than ever, it took the issue seriously and began to look for solutions, prompting the government action. In response to it, the Ministry of Culture, Sports and Tourism tried to establish an act on artwork transactions, stipulating punishment for art forgery crimes. The act required auction houses licenses and other distributors to report to the ministry before opening for business. The act aimed to block underground art transactions and if a gallery or an auctioneer is implicated in a forgery case, their licenses would be revoked. According to the act, the ministry mandated dealers to record all transactions and if they'd fail to provide the transaction history, they would face administrative restrictions. However, the bill had not passed in the National Assembly amid criticism and backlash against government's excessive market intervention in the relatively small market.
Instead, the art market is now focusing on improving self-correction ability and the government is committed to providing guidance and education on authenticity and art appraisal services. The Korean government provides market information through the Korean Art Market Information System (K-ARTMARKET), which was opened in 2016. It provides information on art works traded at art galleries, art fairs, auction houses and contents related to the art market. Anyone can access and gain a variety of art market data that collects and analyses about 30,000 pieces of artwork price information, real-time auction transaction information, and market trends traded through domestic auction company's from 2013 to the present. It also provides online statics services that can check the size of each major distribution area and analysis of big data related to arts.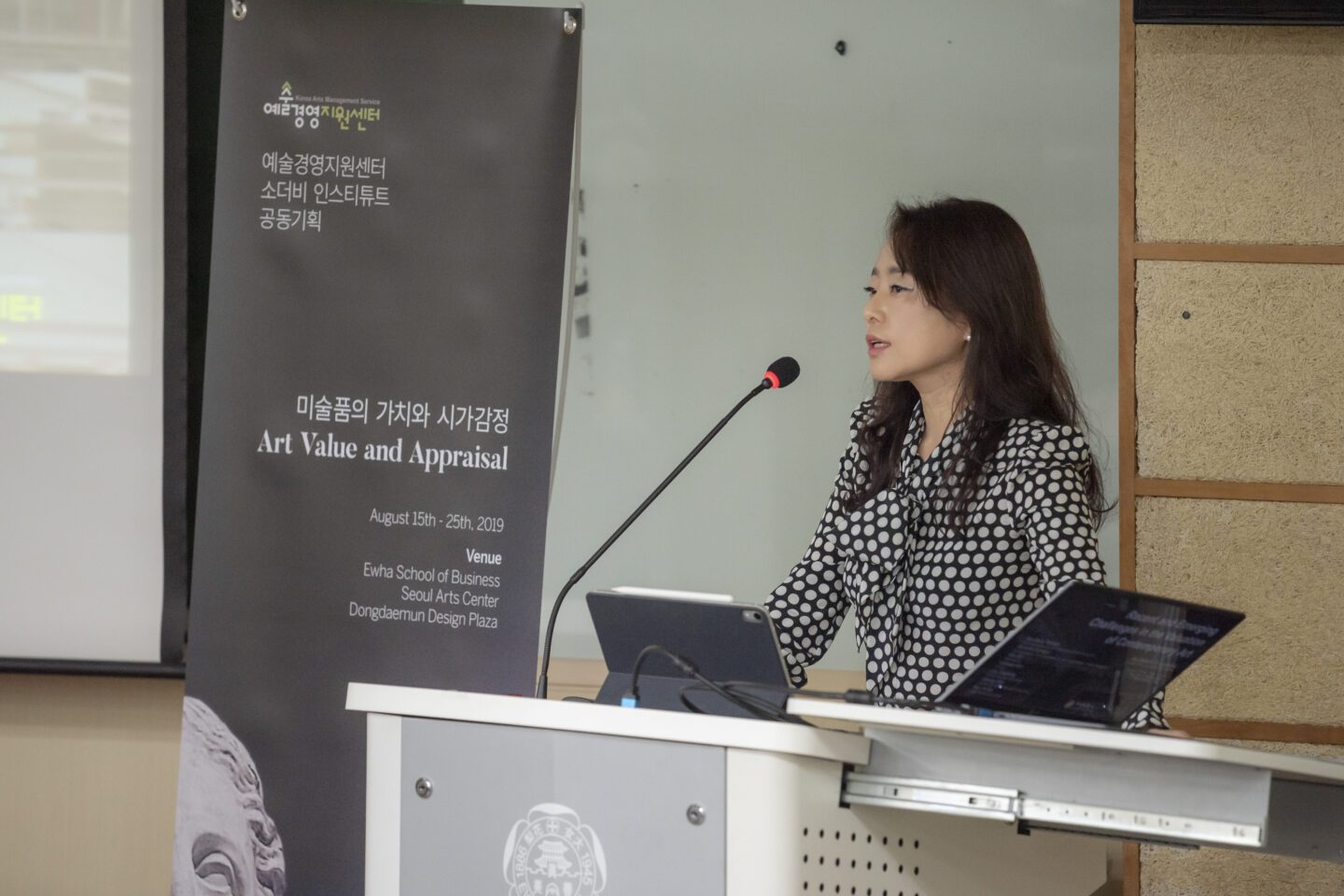 Recently Seoul has captured an incredible international attention, and we are all looking forward to what 2022 will bring to the city, with big events coming up such as the partnership between KIAF and Frieze. From an insider point of view, what are your expectations for the development of the art sector in Korea and why do you think this has increased so much in the recent years?
Seoul's art scene has risen quickly. The current local art market is bullish. Mega galleries such as Lehmann Maupin, Perrotin & Pace from around the world have competitively taken space in Seoul over the past years. Frieze will launch its first Asian fair in the city in partnership with Kiaf Seoul in September 2022.
Why? I identify a couple of reasons:
First, Seoul has been well developed ahead of many other Asian markets and Korea's contemporary art scene has always been very active, increasingly drawing international attention. For decades, Korea has had a strong domestic market with more than 400 galleries, and with two major auction houses, major art fairs such as KIAF (Seoul Art Show) and Busan Art Show, with international biennales such as the Gwangju Biennale. Art spaces and art collaborations have become a way for brands to compete in Seoul. Seoul boasted more than 100 art museums including MMCA. A new body of young collectors (in their 30s and 40s) who are very smart about understanding trends and with a diverse taste, has emerged, enticing international art dealers. Many Korean collectors are now looking at new and younger artists across the border. Not to mention, Korea has a rich history in modern art stemming from the 1970s, and an increasing interest in Korean culture like K-pop from the outside.
Most of all, Korea has an art-friendly tax system. There is no import duty, no added value tax on art work. Income tax (capital gain tax) rate on gains from the transfer of art work is relatively low and the gains from the transfer of art work made by living Korean artists, and/or on items under 60 million South Korean won (about $55,000) are exempted from tax.
We know that some legal and tax systems may facilitate or rather be an obstacle to the development of the art market in a specific region. Will the ones in South Korea encourage the development of the international art market in the country? Are there any specific regulations that encourage collectors and patrons in buying and supporting the arts?
As I described above, the Korean government once tried to strictly regulate the domestic art market. Backlash against the government's excessive market intervention eventually prevented it from passing the bill. Instead, the government is focusing on providing guidance, legal and ethical standards through education programs. The Korean government was trying to promote the art sector rather than regulating it, because it remains an industry that needs protection as the market is relatively small and weak compared to other sectors such as music and entertainment.
One of the good news is that last year the Korean government revised the tax law to allow donations of certain artwork and cultural assets as a form of inheritance tax payment. Before the revision, only real estate and securities were recognised as alternative means of paying inheritance taxes. For other tax benefits, when a company purchases art for the purpose of exhibiting it in an office or hallway, works of less than 10 million won are recognised as expenses under the tax law and can receive tax benefits.
In addition to no import duty, no added value tax, there is no separate acquisition and possession tax while acquiring or holding a work of art. In principle, when you sell your artwork, you pay taxes only if you make a profit from the transfer. But most of them are non-taxable because no tax is levied on works of less than 60 million South Korean won (about $55,000) and works by domestic artists that are still alive at the time of transfer. Even if it is not subject to tax exemption, the tax levied on capital gains is still lower than other investment. The gains from the transfer of art are considered 'other income' and are less taxed than earned income or other kind of capital gain. Other income is generally calculated according to the comprehensive income tax rate, but the transfer of art is taxed at a flat 20% rate regardless of comprehensive income tax rate.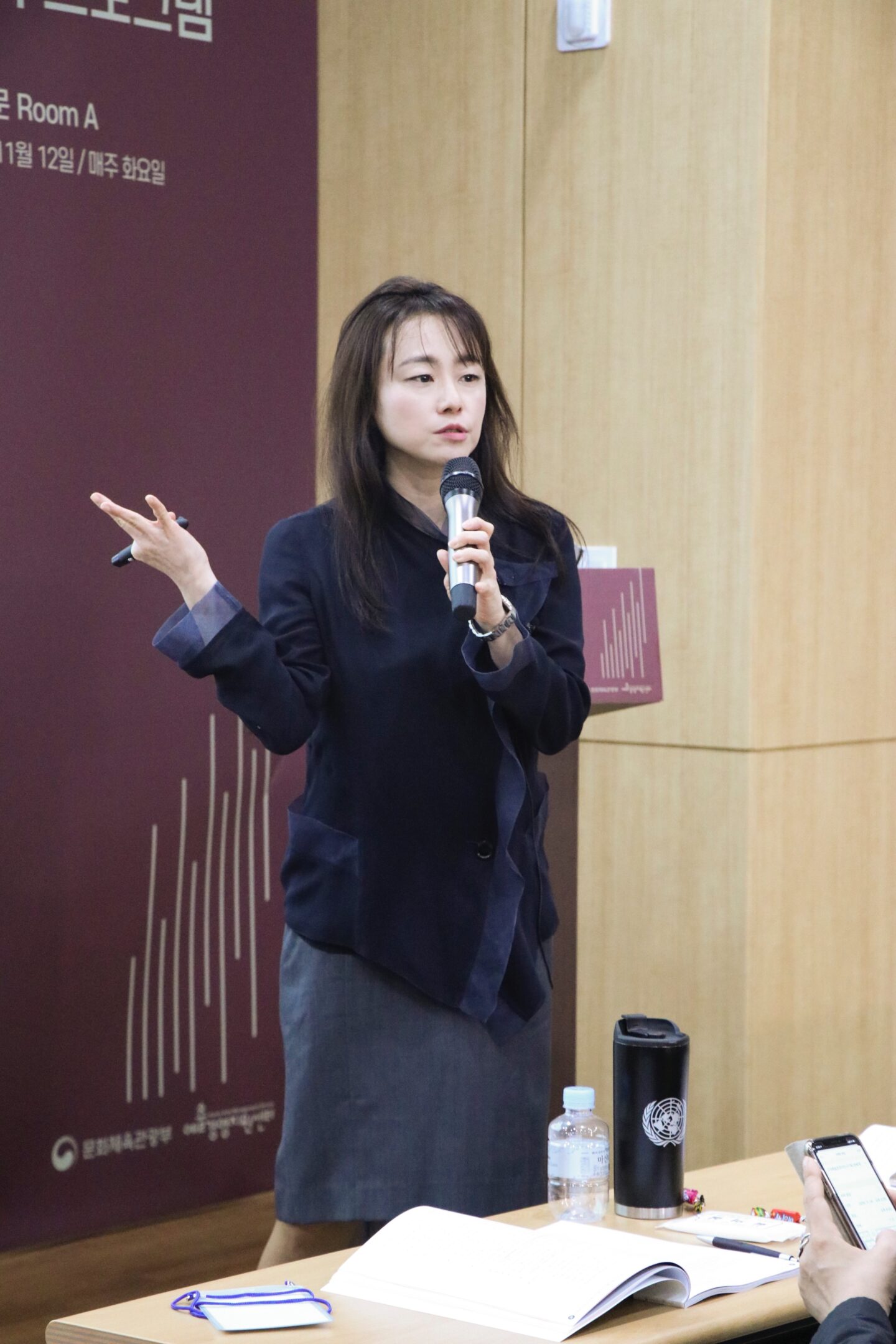 The art market is still largely blamed for its lack of regulations, and opacity. With the growing attention toward the art market and the amounts of money circulating in its transactions, several governments have started to look with more attention to the sector, imposing stricter regulations, especially in terms of anti-money laundering measures. What has been the attitude of the government in South Korea in dealing with the ongoing development of the art business in the country so far?
The same goes for the Korean art market. The opacity of art transactions and information asymmetry between seller and buyer, money laundering and forgery scandal have always been issue. However, as the domestic art market is still small and starting to grow, the government tends to focus on protection of art ecosystem rather than regulation.
You recently started working with legal frameworks surrounding NFTs and art+tech collaborations, being part of the professionals that contributed in framing the 2021 ART+Tech lab report by Serpentine Galleries. What made you start working in this field and what are the biggest challenges?
I started participating in the Serpentine Galleries' ART+Tech/Science Collaboration project in 2019 at the suggestion of Alana Kushnir, Principal Investigator of the Legal Lab and Director and Founder of Guest Work Agency. She is also an art lawyer and curator.
Let me briefly introduce Legal Lab and its ART+Tech/Science Collaboration project: The Serpentine gallery is a world renowned public art institution, focusing on innovative and experimental contemporary art. Its R&D Labs invoke the co-operative ethos of open-source communities and the experimental objectives of scientific research and development processes. The Legal Lab is one of the R&D Labs, mainly led by Ven Vickers, Chief Technology Officer of the Serpentine, Victoria Ivanova, PhD Researcher and R&D Community Manager at the Serpentine and Alana Kushnir, which is initiated as part of R&D platform to investigate legal issues and prototype accessible legal solutions for the art field.
The Legal Lab project engenders a networked approach to knowledge sharing and innovation across the fields of art, technology, science and law by facilitating dialogue between industry leaders across art, law and technology. Its main purpose was to promote fruitful cross-disciplinary collaborations by generating understanding of the legal frameworks of art and technology collaborations, and by developing practical, open-access tools and legal design to deepen understanding of the law.
The biggest challenge is that legal issues in the field of art and art+tech cross-disciplinary collaboration usually have been difficult to identify as the majority of resulting disputes are addressed privately and as art+technology collaborations increase, so do potential legal issues or disputes, but most players in the field lack legal knowledge and struggle to access legal instruments. Either artists or technologists (not tech entities) don't easily understand legal jargon or legal framework and sometimes do not even realise which issues they are facing and how to resolve them.
Participants in the project including artists, curators, scholars, lawyers, legal designers and technologists shared knowledge, experience and anecdotes in distilling the fundamental legal issues of art and technology collaborations and prototyping potential solutions. Through more than two years of extensive research and surveys, the project identified main legal issues and legal and corporate frameworks commonly used in cross-disciplinary artistic collaborations and is trying to catalyse the development of use-friendly contractual process using the concept of legal design and legal education resources, cross-disciplinary standards for best practice in collaboration. You can find the recent 'legal lab report' on Serpentine's website.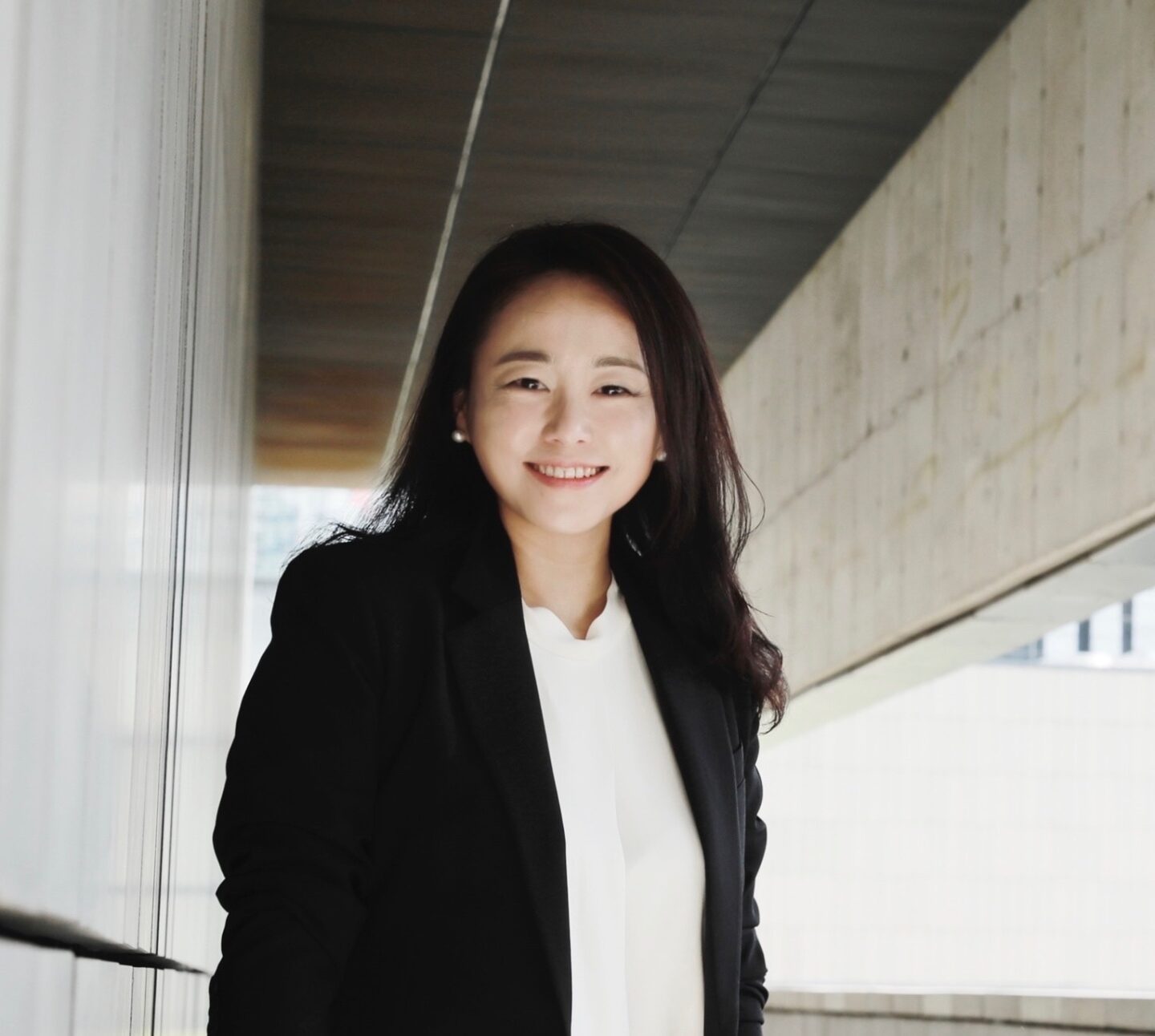 NFTs have been the buzzword of 2020 and it's a growing phenomenon which continues to capture the eyes of the art world, both from a market and institutional point of view. We know that legally it's a very complex ground to work with. What are, in your opinion, the main issues and the main points from a legal perspective to work on within the NFTs ecosystem?
As an art lawyer, with a passion for both arts and technology, I have intrigued these trends and I examined how collaborations across art and technology are treated from a legal perspective in the NFT ecosystem. I have read through various NFT platform's website terms and conditions of use (T&C's), which are standard contract between the platform owner and the user (seller and buyers of NFTs), and spoken with many NFT players including NFT artists and project initiators, observing NFT communities on social media like discord, twitter, clubhouse.
Blockchain allows information to be recorded and distributed among multiple parties on a decentralised ledger. Once the information is verified and stored on the blockchain it is immutable. One type of digital asset developed and transferable using blockchain technology is the non-fungible token, or NFT. An NFT, representing uniqueness and ownership, along with providing verifiable authenticity, creates digital scarcity. However, NFTs are still in their early stages and it is likely that the best use cases for them have not yet been developed.
The current NFTs ecosystem raises a number of legal ambiguities. The first question concerns their ownership: if a buyer purchases an NFT from an NFT creator through an NFT platform, it is legally ambiguous what exactly the buyer purchased and owns. Generally, a purchaser of an NFT does not obtain the legal title or copyright of the digital file of the artwork. The purchaser becomes just the owner of the legal title to "a chain of letters and numbers," which includes certain parameters, such as a parameter pointing to where the digital file of the artwork is stored and to who should receive the sale proceeds when a transaction occurs. This is concept of the smart contract. We use the terminology smart "contract" but that does not exactly mean the "contract" which refers to a legal instrument. Rather, smart contract is coded program in which a set of  letters and numbers, along with its ERC-721 standard and parameters, is registered to a specific block in the blockchain on which the NFT platform is built when a sale/resale or purchase occurs.
With the smart contract, the person who minted the NFT automatically receives the sale proceeds and royalty at resale of the NFT occurs minus a commission that is taken by the platform. Because an NFT is just a link to a work of art stored in another platform like Opensea, the purchaser cannot be sure that the seller has a good title to that work. There is no universal, agreed upon definition of the concept of a virtual asset or digital asset yet. If the host websites (NFT platform) goes out of business, the digital art the purchaser owns would disappear with it.
The purchasers, like general art collectors, need to do some due diligence to ensure that the platform is reliable, and to contact the artist in advance and make sure they are really creators of the work in question, and have a good title to it.
Particularly with respect to NFTs and transfers of ownership of NFTs, the relevant area of law is Copyright Law, rather than property law. For the very first time NFTs provide the potential to fully own digital assets. While certain legal aspects of ownership with respect to tangible works of art fall under property law, it is copyright law and other intellectual property laws that governs intangible rights. Under the current copyright law, only creator/copyright holder can mint his art work and the purchasers cannot commercially use the NFT even if they own without separate consent.
If the buyer wants to commercialise the NFT in any way, a separate license or transfer of rights from the author is required for the buyer, regrettably, some platform's T&C does not clearly explain this or mislead potential buyers. Moral rights might be one issue to consider. Moral rights basically project the work's attribution and integrity, and ensure it is not subjected to derogatory treatment. Tension or dispute over the copyright ownership and sale proceeds have often surfaced among the collaborators of NFT projects.
Initially, the legal issues mainly related to copyright, ownership and the artist's moral right. But as the NFT scene expands, other legal issues such as finance, securities, taxes, and anti-money laundering have raised, depending on the nature and type of the NFT project.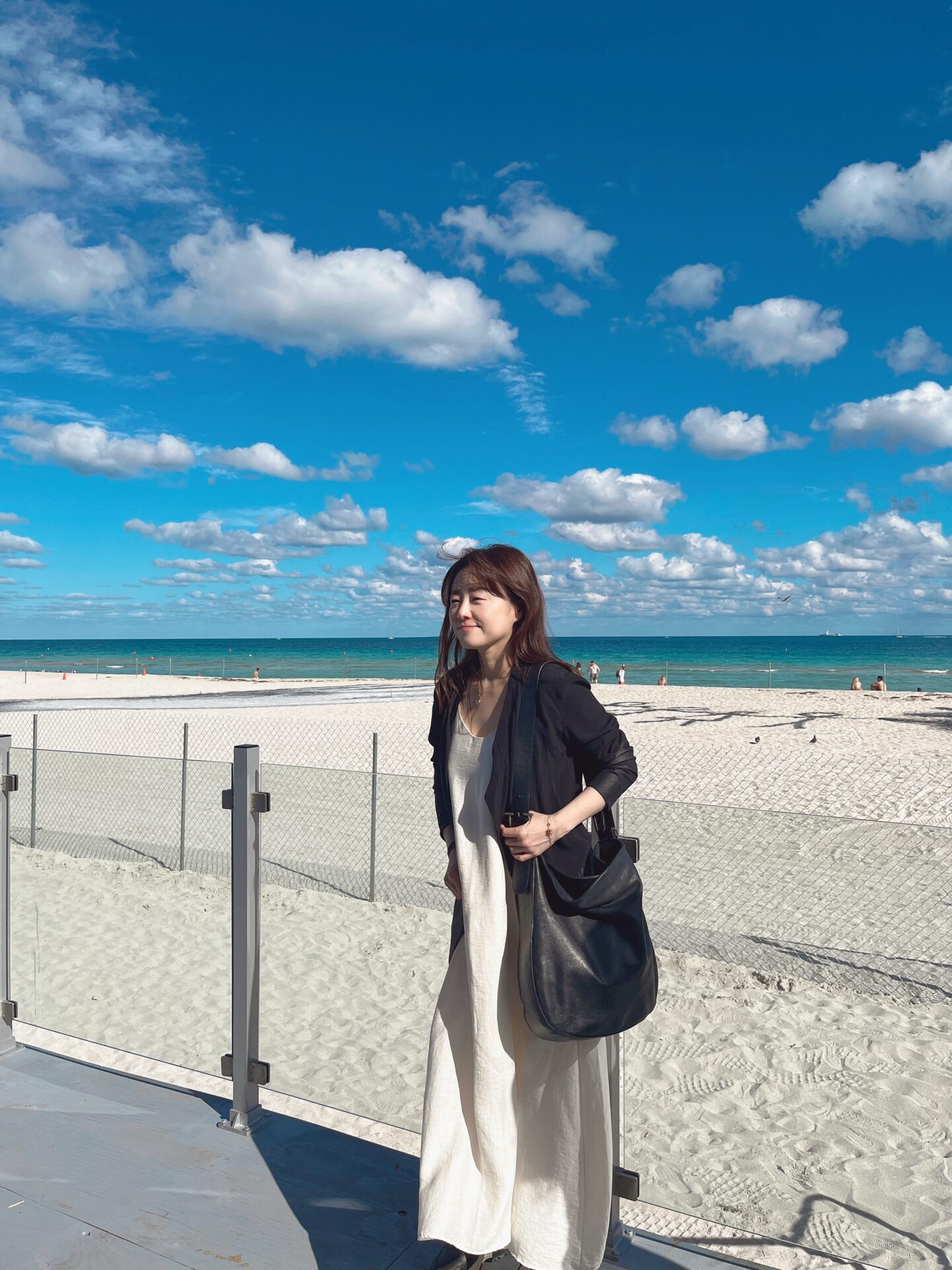 One big theme around the NFTs discourse is the sustainability of it. How do you envision the future of this technology? Would it be able to create a proper paradigm shift in the art world as it seems to be doing?
We are witnessing a real digital transformation, and technology is increasingly used in all aspects of the world – including my profession. Legal services have adopted technologies such as use of Artificial Intelligence systems for the examination of documentation, the preparation of contractual models and more and more clients bring with tech related legal issues. The art world also saw changes over the past years, particularly during the pandemic. Artists create digital works of art using various kinds of technology VR, AR, XR, AI, Big data; galleries and art fairs open online viewing rooms; auction houses sell online works of art. No doubt that the technological revolution of this century has changed and will change the world.
I do believe the introduction and adoption of new technologies in the art world does not imply encroachment or invasion on the traditional art world. This seems to me as an expansion/extension rather than a replacement of the world. Just as the development of cameras or the Internet did not fundamentally change the traditional art world, the art world will learn to harmonise while actively embracing new technologies.
However, if you really want to make the whole system more sustainable, there are many challenges to be addressed. Clarifying legal ambiguities is one thing. As the world of art increasingly uses digital and becomes part of the digital transformation, there are many aspects that need to be addressed from a legal point of view to support artists, collectors, institutions and various kinds of players in the sector to protect art through new technologies.
Regulation has yet to catch up with these recent technological advances. Governments and legal experts around the world are hard-working to set standards but there are questions abound with respect to blockchain technology and digital assets in relation to securities, tax, intellectual property and other applicable laws. Given the proliferation of new technologies such as blockchain and NFTs, copyright law and relevant intellectual property laws must be revisited. Therefore, in the interim, it is important that purchasers of NFTs be aware of the potential legal pitfalls and review good title and contractual terms of sale. Artists must take care to protect their valuable rights.
From our experience, South Korea is extremely exciting and flourishing in terms of digital and new media art, and tech innovations are everywhere. How has the country welcomed this new shift provided by NFTs?
Interestingly, when I first wrote articles about blockchain technology including NFT's influence on the art market in 2019, no one seemed to be interested. However, since the news about BEEPLE's NFT art had been auctioned off at a astonishing price at Christie's in New York, NFT seems to have become the magic word that opens the door to a new world in Korea. Now everyone talks about NFTs, businesses, associations, conferences related to NFT+ART+TECH have thrived for a year.
Rather, artists who create in a traditional way feel alienated.
Koreans in general are quick to adapt to change, respond sensitively to new trends and new technology. On the other hand, Koreans including art people are also caught up in the fear of being out of date if they do not participate in NFT somehow. Koreans seem to have FOMO syndrome, feeling fear and anxiety of missing out on exciting or interesting events that may currently be happening elsewhere. Needless to say, the most talked-about word in Korea last year was FOMO syndrome along with NFT, blockchain and Metaverse. It seems to be the driving force for Korea's growth in each sector.
Like many Koreans and tech-enthusiasts, I believe that NFT is an innovative and wonderful way to create, store, and trade art, and it has unlimited potential to create new values and new ways of trading, but, I am sure, nevertheless, the traditional art and art market will never disappear or shrink.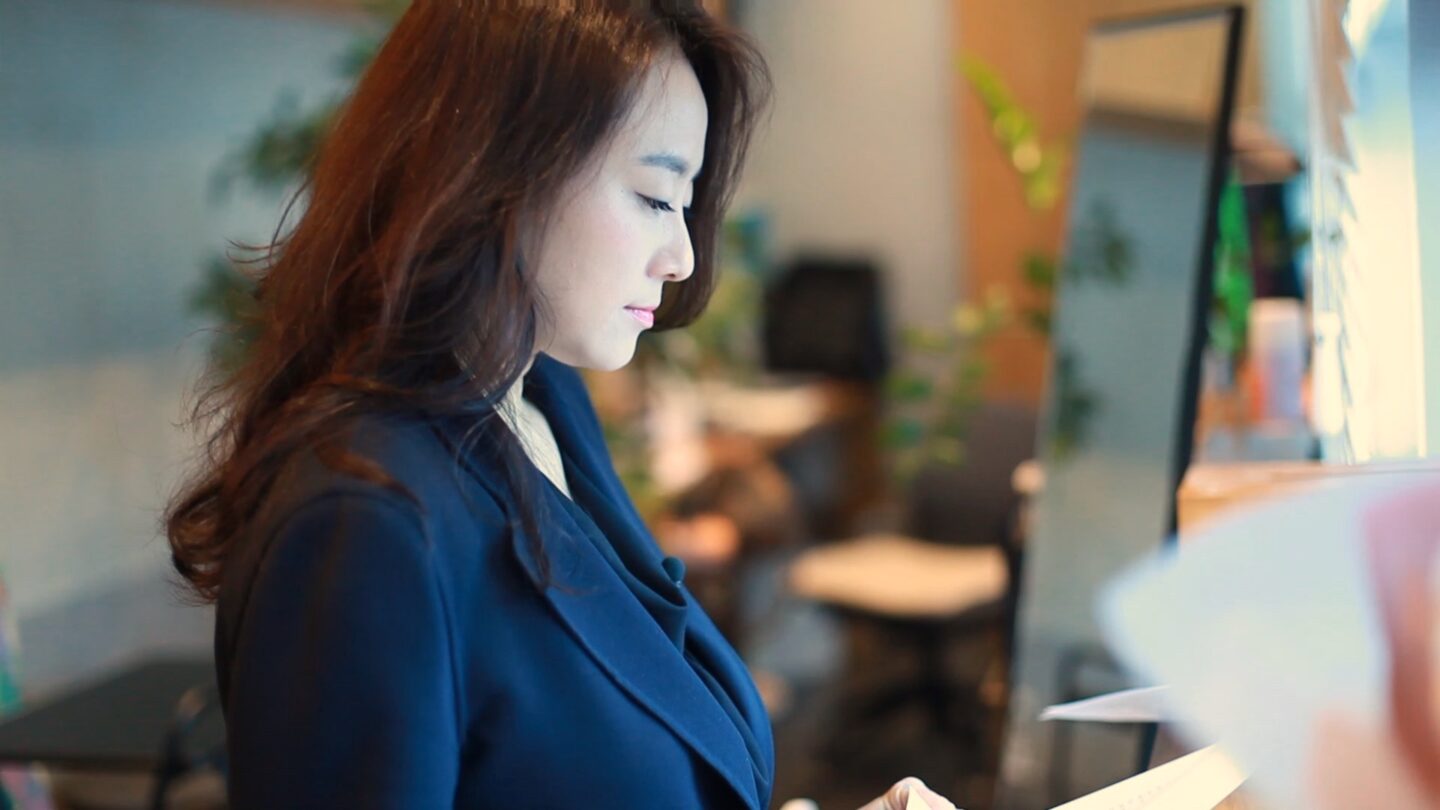 As we all know, there is a big issue of gender inequality in the artworld, do you think that this is mimicked also in the digital realm or would these innovations help tackle issues of inequality?
Looking at it so far, it seems that gender inequality in the art world is being mimicked in the digital realm as well. To answer this question, I did some research on the issue and found a report, published by the research firm ArtTactic in November 2021.

According to the report, women make up just 16% of the NFT art market to date, and this percentage represents only 5% of NFT sales out of the $3.5B of NFT sales in the first nine months of 2021 which based its findings on primary and secondary market sales on Nifty Gateway over the past 21 months.
White males have dominated the NFT market so far. This finding directly refutes the expectation and belief that science/technology is neutral and blockchain will become more democratic, diverse, and inclusive based on decentralisation and anonymity. While quite disappointing, a growing number of female artists, entrepreneurs, programmers, collectors, and investors are embracing blockchain and NFTs, and some activists are advocating for women to join the movement to close the gender gap in the NFT art market.
One last question: who are your favorite women Korean artists, and who – among them – are NFTs artists?
The last question is the most difficult one. I have an incalculably large number of favorite female Korean artists. I cannot list them all. One is Lee Bul, an established contemporary sculpture, performance, painting and installation artist. Her early work in 1980s questioned patriarchal authority and the marginalisation of women by revealing ideologies that permeate Korean cultural and political spheres. I was quite shocked when I first watched her performance video, which was later restored and displayed in her retrospective at Seoul Museum of Art in 2020. Her well-known 'Cyborg' and 'Anagram' series in the late 1990s represents her interest in the human (women) desire for reinvention and improvement, an obsessive pursuit for cosmetic surgery. Many female Korean artists are now involved and leading in NFTs and NFT projects. I support them all.
Valentina Buzzi
Valentina Buzzi is an Italian Ph.D researcher, lecturer and art writer based in Seoul, South Korea. She works in collaboration with different art magazines and cultural institutions across Italy, South Korea and the United States in order to share insights from the Korean cultural scene with western audiences and to promote cross-cultural pollinations. Her academic research spans at the intersection between art, cultural studies and cultural policy, with a focus on the symbiotic relationship between art and society. Valentina earned a BA in Art History at IULM University (Milan) and an MA in Cultural Policy at Warwick University (UK).