Giovanna Fendi Combines Contemporary Art and Archeology in the Heart of Rome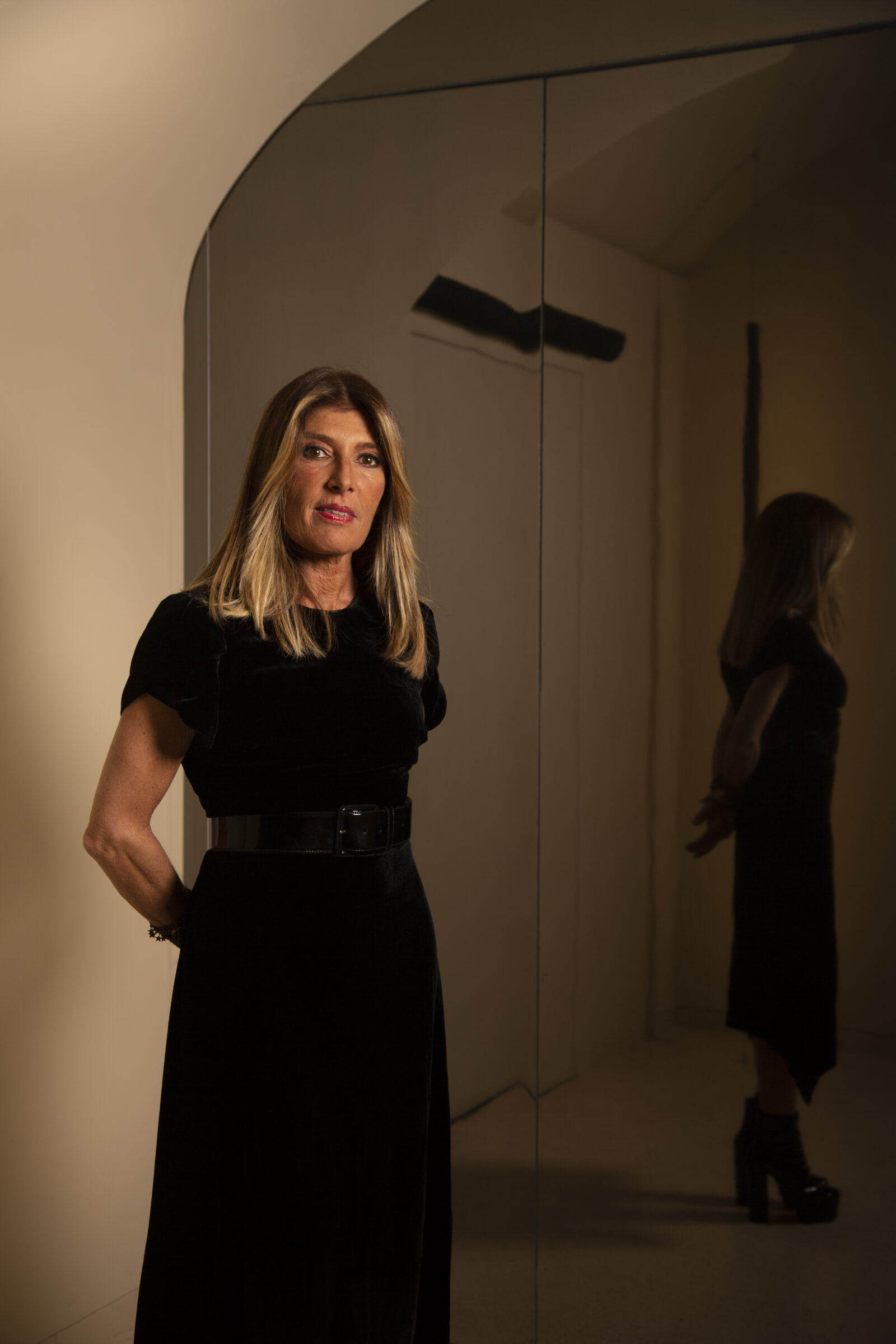 The daughter of Alda Fendi talks about her latest visionary project which aims to create a dialogue between contemporary art and archeology in the eternal city.
Giovanna Fendi has always been surrounded by beauty. Holding a strong sense of belonging and connection with the city of Rome, she has recently founded FOROF, a visionary project which entrusts contemporary artists to dialogue with archeology through site-specific exhibitions, inviting the public to reflect on contemporary themes and to find a synergical continuity between past, present and future.
FOROF inaugurated early February with its first show, "LOVOTIC" by Soundwalk Collective: a site-specific audio-visual immersive installation which explores highly contemporary and futuristic themes such as non-binarism, relationship between man and technology, possible love with robots and post-sexuality. The exhibition was created in relation with the archeological space it was installed, narrating a timeless dialogue between what came before us and the future.
We sat down with Fendi and discussed her vision and inspirations, looked into her background story and listened to her ideas for the future. Most importantly, we dived deep into learning more about FOROF, this new cultural space which powerfully breathes the spirit of our times.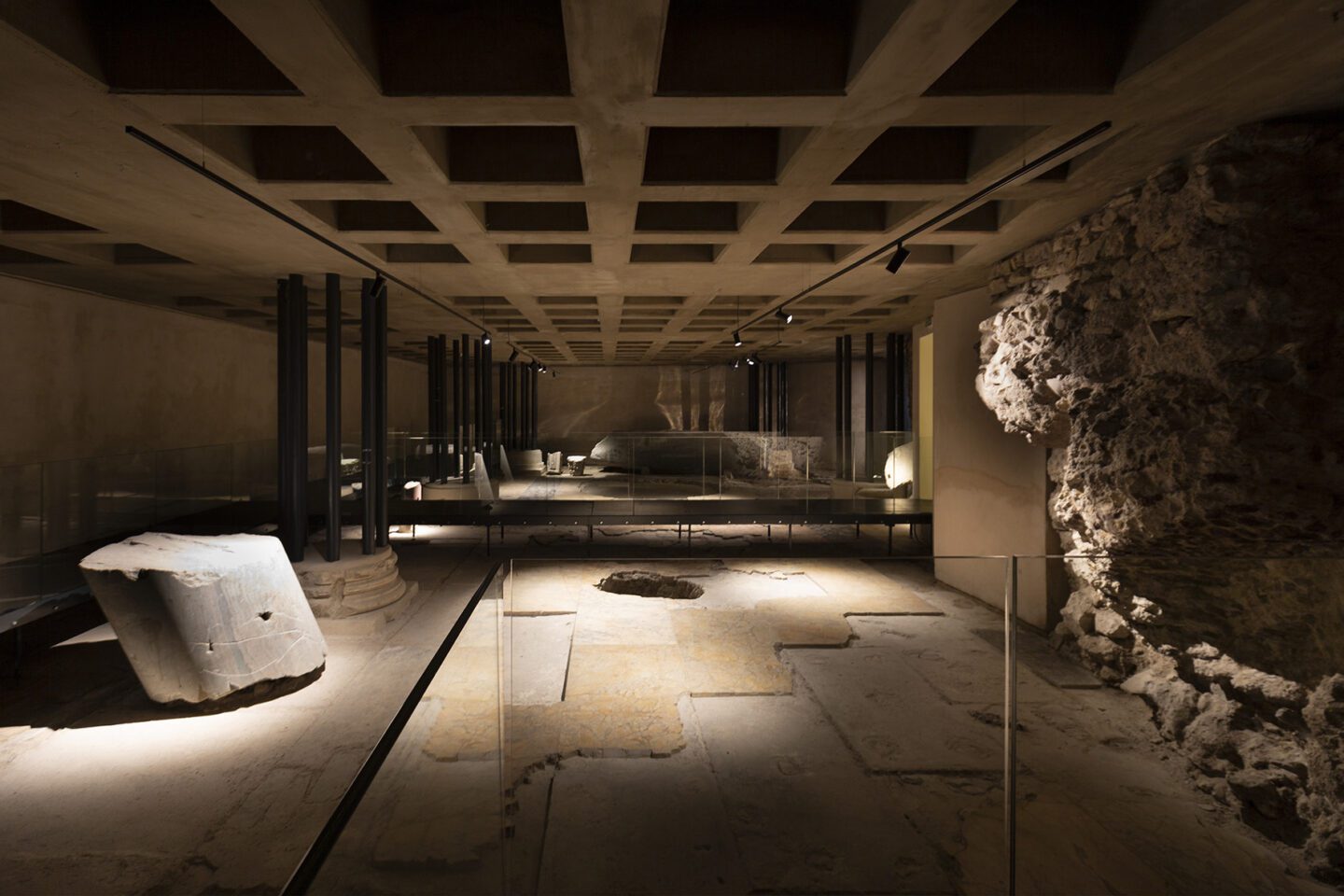 Let's start with the hot topic: FOROF just opened its doors with the unique concept of uniting archeology and contemporary art in the heart of Rome. What led you to invest in this project? Did you have any inspirations?
Starting from the uniqueness of the archeological site located within our exhibition space, FOROF was conceived as a regenerative space of aggregation and exchange. It stems from the desire to create a strong and permanent link between ancient and contemporary creation. Due to its identity powerfully centered on dialogue, another source of inspiration were the cafes and cultural clubs related to the avant-garde of the twentieth century like the Cabaret Voltaire or the Bal Tic Tac: places where the artistic community found the ideal environment to experiment in a multidisciplinary way.
Could you tell us more about the archeological site in which FOROF is situated? Anything that perhaps influenced you in choosing to establish this new reality exactly there?
FOROF presents archeology as a stimulus for contemporary cultural production in a unique place: situated within the most important archeological area of Rome, it allows access to the extraordinary remains of the eastern apse of Basilica Ulpia. FOROF starts in these exact spaces, which were the first headquarters of the Alda Fendi Foundation, created by my mother in 2001. And it does it in continuity with what has been done so far, innovating and renewing the same commitment to cultural promotion and enhancement.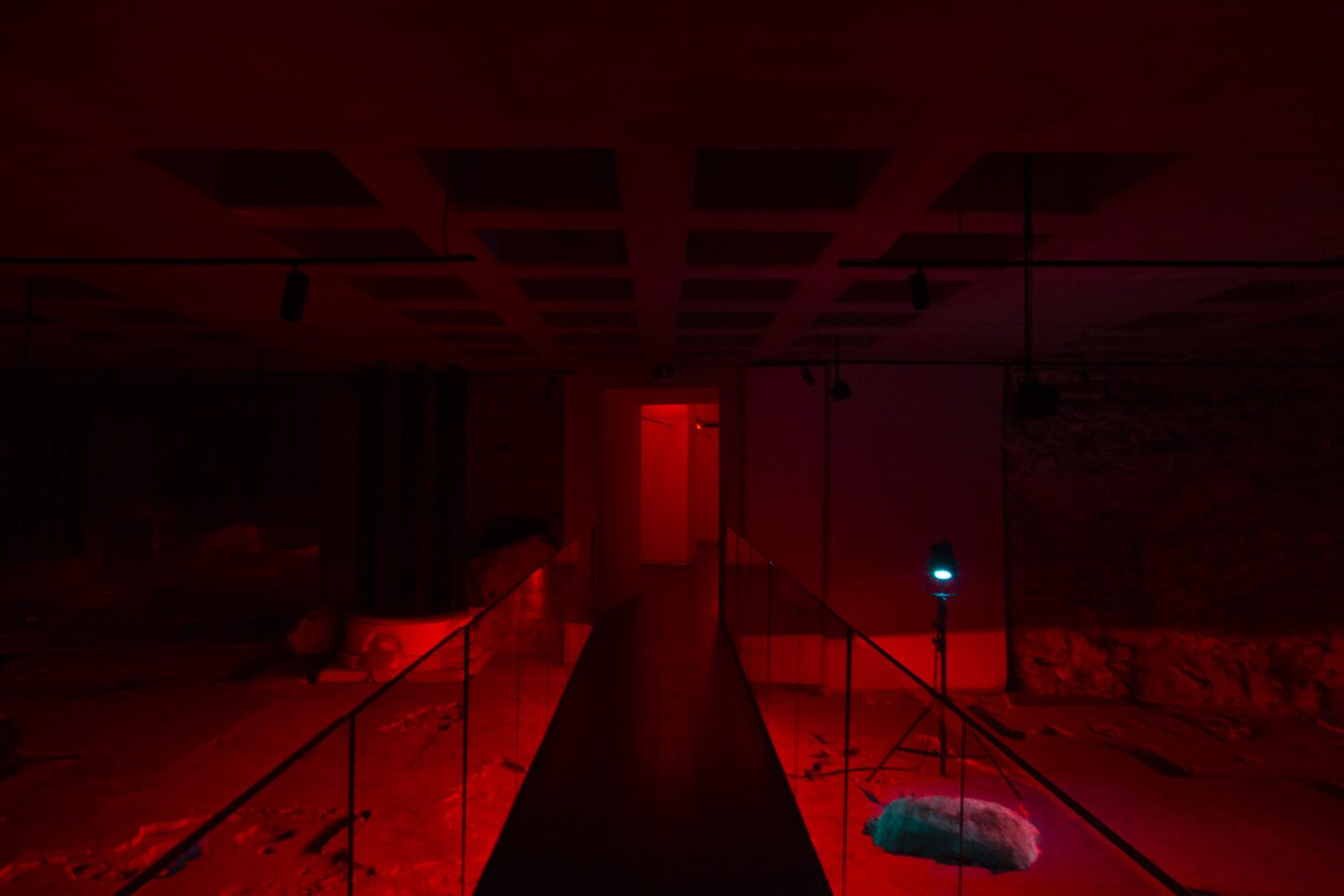 Rome is also called "the eternal city." Walking through its streets feels like immersing yourself in centuries of history, art, and heritage. When cultural heritage holds such a strong aura, sometimes it is difficult to know how to create new ways for the audience to engage with it. What could be the role of FOROF within this discourse?
I like to think of Rome with the Latin word Urbe – a great timeless metropolis, the eternal city, the capital of Italy, a politically and economically important place, which at the same time, as it is lived by its citizens, is a polis with a more intimate dimension, where neighborhood traditions and habits are still very strong. Being surrounded by such historical and artistic richness is a source of inspiration for everyone: the artists invited to create the works, and the public who enjoys them. At the same time, this presence of the past can be oppressive: it is not easy for those involved in contemporary production to continually manage such a strong confrontation with it.
In this sense, I would like FOROF to encourage a permanent dialogue between the ancient and the contemporary and to be able to narrate this relationship from many different points of view through the projects that will take place in its spaces. In addition, what holds a strong importance for FOROF is centrality of the public reception, developed not only by guided tours of the space, but also through a cultural mediation service for who visits the temporary exhibitions.
I like to think that with time this place can play a role in transmitting the strength and importance of the link between ancient and contemporary.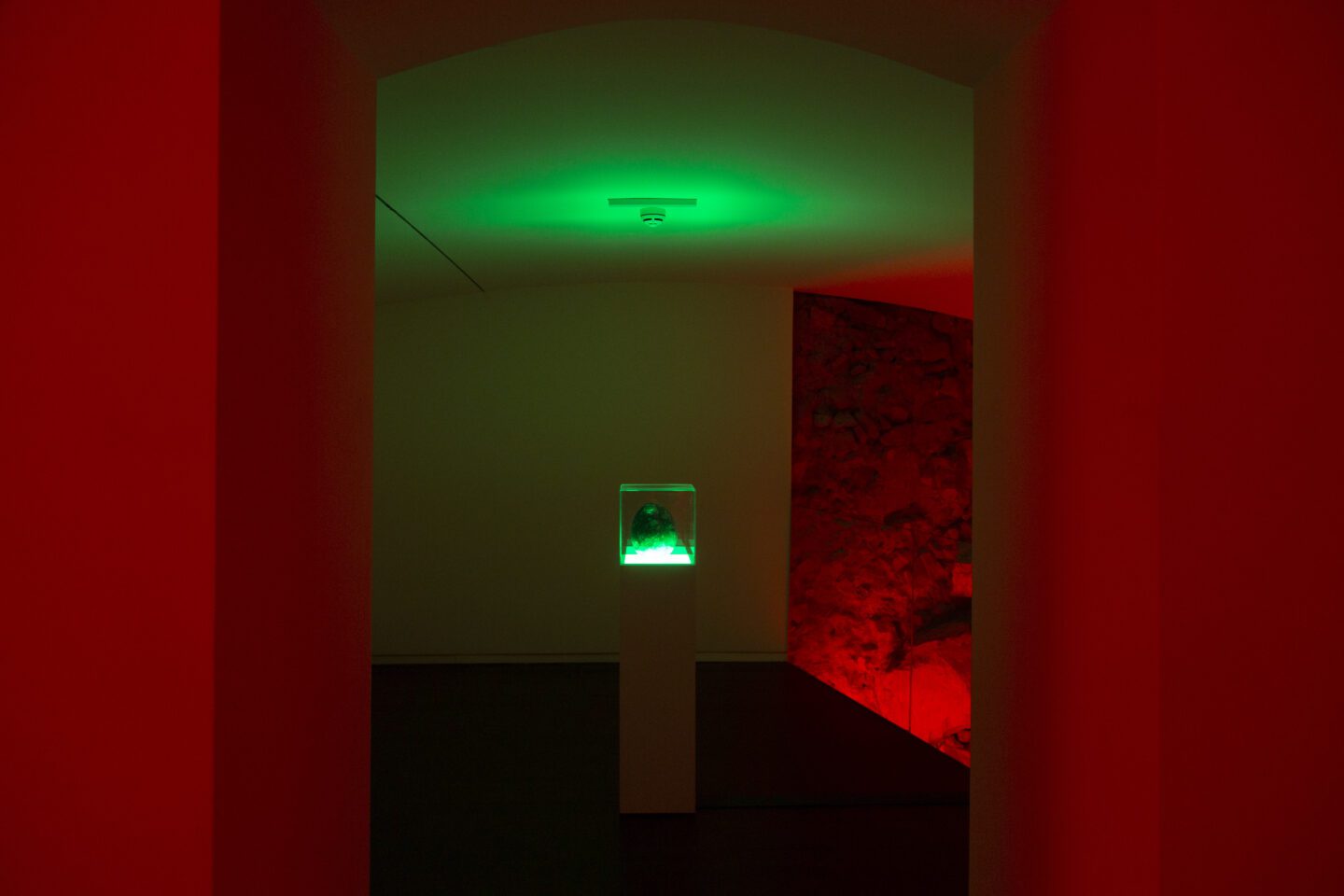 FOROF inaugurated its first exhibition LOVOTIC which explores highly contemporary and futuristic themes: non-binarism, relationship between man and technology, love with robots, post-sexuality. Could you tell us more about this first curatorial choice?
The work of Soundwalk Collective (Stephan Crasneanscki and Simone Merli) immediately convinced me: for each new project they form collaborations made up of musicians, poets, writers, philosophers, researchers, scientists, and this collective and multidisciplinary approach reflects FOROF's spirit.
LOVOTIC, the work of the collective curated by Threes Production presented for the first time in Italy, is a large multichannel sound installation with a strong narrative and immersive dimension, which winds throughout the exhibition space to the area of the excavations, involving it, activating it, making evident that ancient-contemporary dialogue that is the DNA of this new cultural project.
LOVOTIC is an articulated project conceived and written by Stephan Crasneanscki, who also created a new production of art works that are part of the exhibition. I am proud that this is Soundwalk Collective's first show.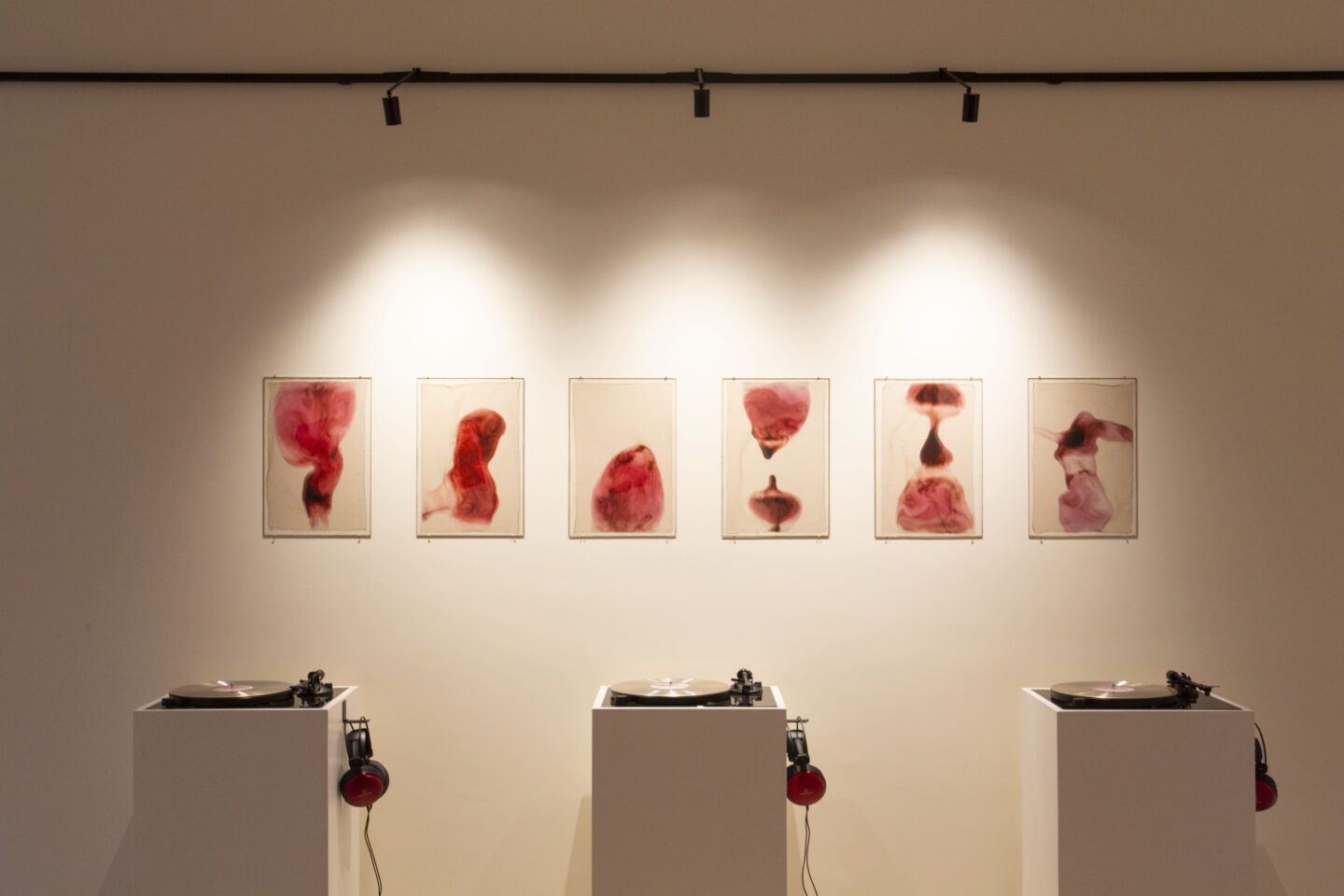 "I would like to think that future projects, as well as the current one, develop a discourse of harmony and dialogue."

– Giovanna Fendi
What would you like the audience to retain the most from this first experience at FOROF?
My great desire is to transmit to the public the idea that what is contemporary is born from the knowledge of the past, and – through this dialogue – to make intelligible contemporary art, which is often considered difficult to read. I believe that in this way, a public which is often intimidated by the contemporary can approach and broaden their horizon of interests. My goal is also to make FOROF a place of cultural exchanges in the city.
In critical heritage studies, there is an emerging view, which perhaps captures today's zeitgeist that seems to connect well with FOROF: it sees the dialogue between contemporary art and cultural heritage as agonistic (from ἀγών, positive conflict) meaning, that they challenge each other in an healthy way and create a space for us to think. LOVOTIC seems to take up this challenge. What are the next steps for FOROF in this direction? What should we expect?
LOVOTIC is a first interpretation of a dialogue between what came before us and the future, where we, the viewers, find ourselves in a timeless dimension. The exhibition gives us the opportunity to see our era from an indefinite future, therefore with detachment and imagination, perhaps to understand it more fully. I think that this first project lays down some consistent premises on how FOROF intends to develop the dialogue between ancient and contemporary. I don't know whether to speak of agonism, even as a positive conflict, it is the way I prefer. I would like to think that future projects, as well as the current one, develop a discourse of harmony and dialogue. Artists have a capacity for vision that they transmit through their work and this capacity will give us the opportunity to see our past in a new way.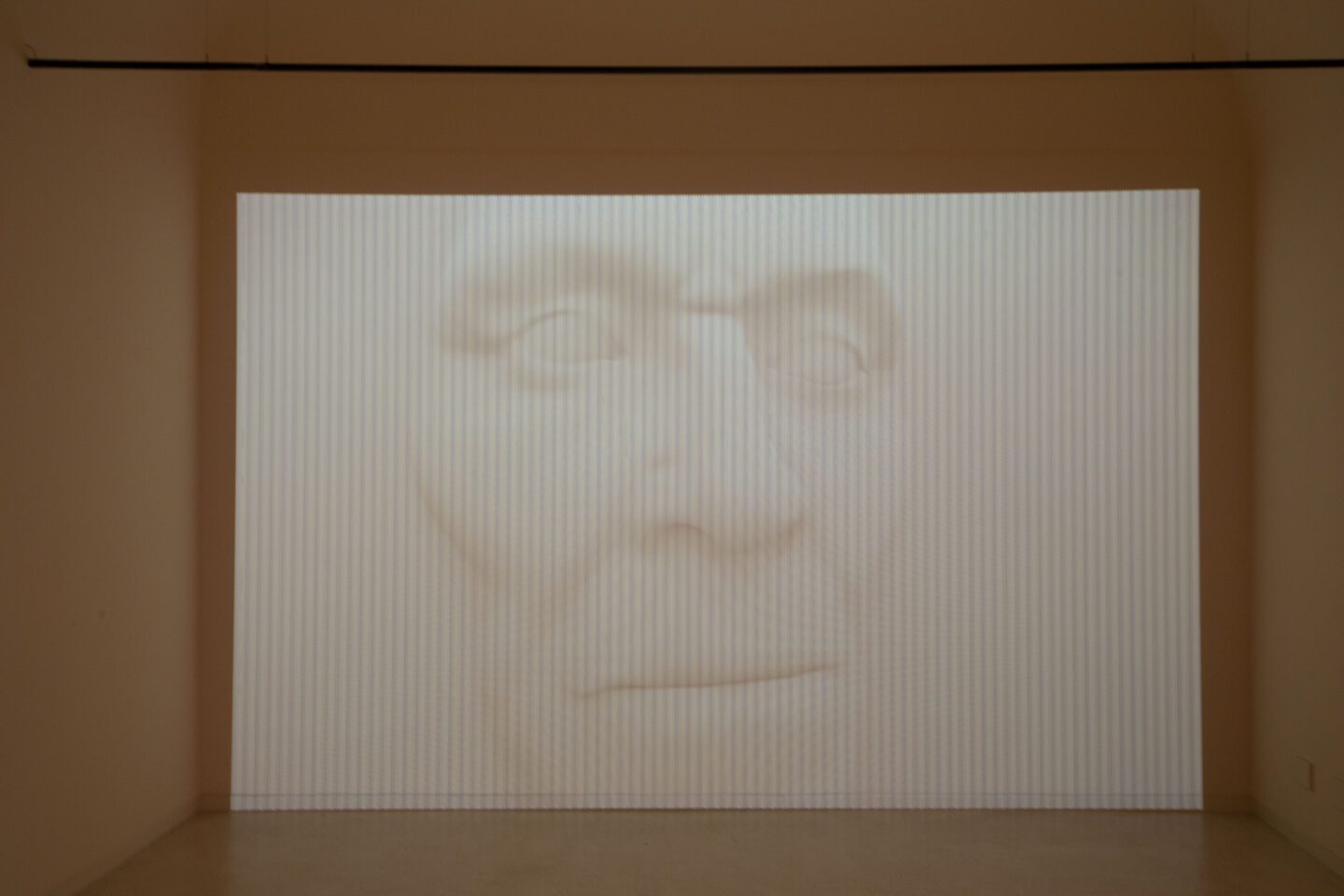 FOROF is a "Società Benefit" which means it's a company that combines profit goals with the purpose of creating a positive impact for society. At ART SHE SAYS we love to use the term artrepreneur, women who invest in the arts in innovative ways. Could you tell us more about this business choice and how you built up the investment for it?
The decision to set up a società benefit was born during the lockdown. The process of conceiving the project was long, and after some initial doubts I made this choice mine and built FOROF around it. I believe that the identity of the società benefit succeeds in reconciling my desires: doing business in the cultural world and transmitting value to civil society. Last but not least, it is a women's company, which is almost a natural step for me considering the history of my family. The project was considered innovative and worthy of the zero-interest financing for female entrepreneurship by INVITALIA, a national agency owned by the Ministry of Economic Development.
We know that your passion for contemporary art was inspired from your mother, Alda. You are also part of a family which owns and manages a major luxury fashion brand and also has a long history of patronage with the arts. How was this experience for you between art and fashion? What inspired you, in the end, to choose a path in contemporary art?
I would say that it is something that has accompanied me throughout my life. I grew up with a love for beauty and art that was transmitted to me when, as a child, I saw Karl Lagerfeld designing entire collections for Fendi: I can say that I have breathed contemporary art since those moments. Then I found myself next to my eldest daughter, Veronica, who has a background in art history and works in this field. It is with her that I have always traveled to museums, exhibitions and fairs, becoming more and more passionate and getting closer to contemporary artists.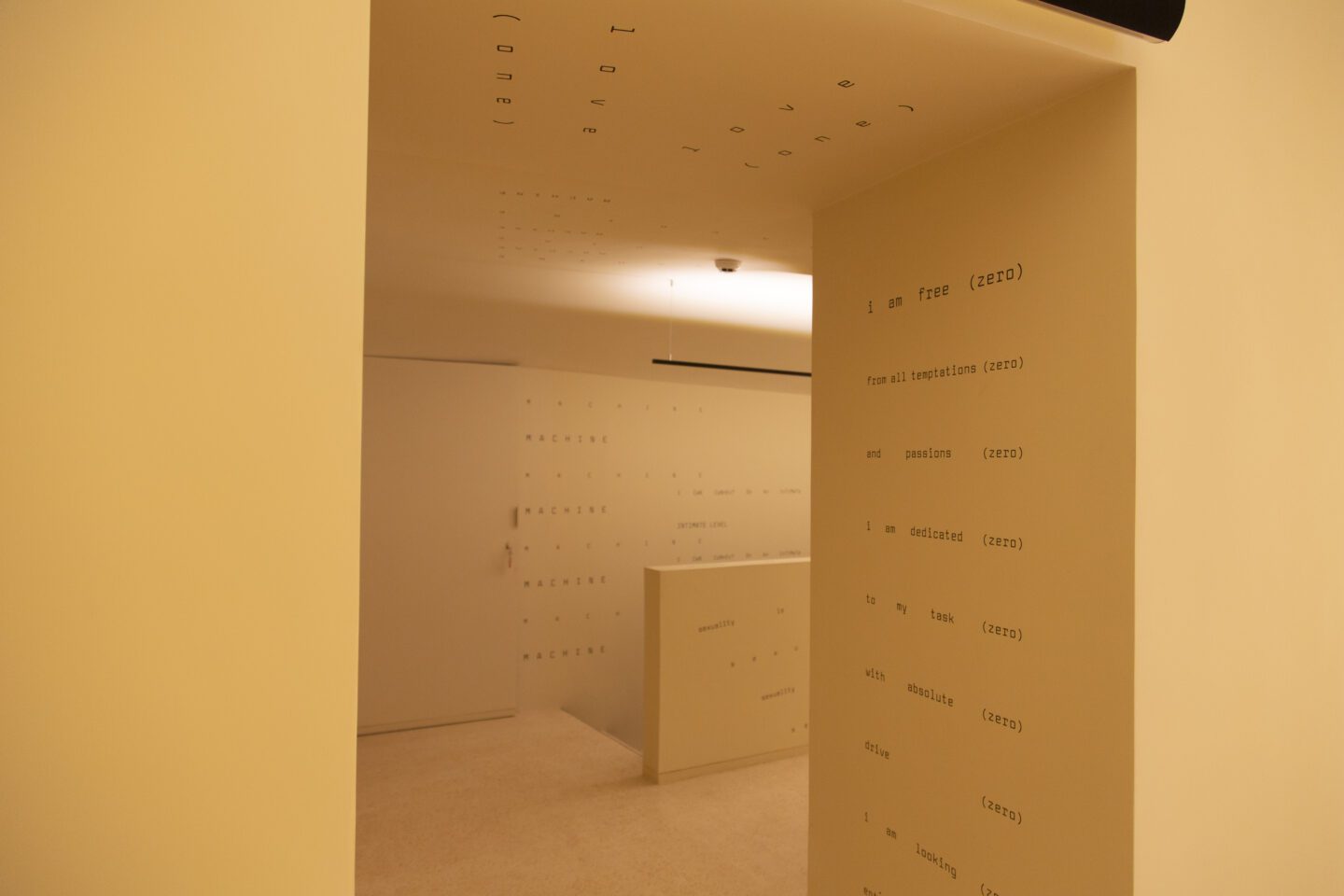 You also are a collector, could you tell us about some of the favorite pieces you own by female artists, and who has been in your radar lately?
Recently, my collection was enriched by the ceramics of Agnes, a young artist and performer based in Rome whose work I have been following for some time. I also acquired an installation by Sabrina Mezzaqui, born from the dialogue with the poet Elisa Biagini. And, last in order of time, a painting by Bracha Ettinger, visual artist, philosopher and psychoanalyst, whose writings have influenced many of the current theories on contemporary art.
Do you have any plan in mind to connect your figure as a collector to the reality of FOROF?
Initially, I thought I would keep my private collection separate from the one I would build for FOROF, consisting of the works of the artists who participate in the program. In reality, I don't exclude that in the near future these two paths could intertwine, contaminating and blending, while maintaining their own autonomy.
Name your dream cocktail with an artist: where, with who, and what would you drink?
A great dream of mine would be to be able to offer an absinthe-based drink to Michelangelo Pistoletto, in what I define as my little "headquarters", on the second floor of Palazzo Roccagiovine where FOROF exhibition space is located: the place where everything started and where I imagined and built this project.
---
Featured Image: Portrait of Giovanna Fendi (c) Ph. Jacopo Tomassini
Valentina Buzzi
Valentina Buzzi is an Italian Ph.D researcher, lecturer and art writer based in Seoul, South Korea. She works in collaboration with different art magazines and cultural institutions across Italy, South Korea and the United States in order to share insights from the Korean cultural scene with western audiences and to promote cross-cultural pollinations. Her academic research spans at the intersection between art, cultural studies and cultural policy, with a focus on the symbiotic relationship between art and society. Valentina earned a BA in Art History at IULM University (Milan) and an MA in Cultural Policy at Warwick University (UK).