The Heads of Sales at Sotheby's London: On the Expanding Art Market, Auction House Insights, and Career Advice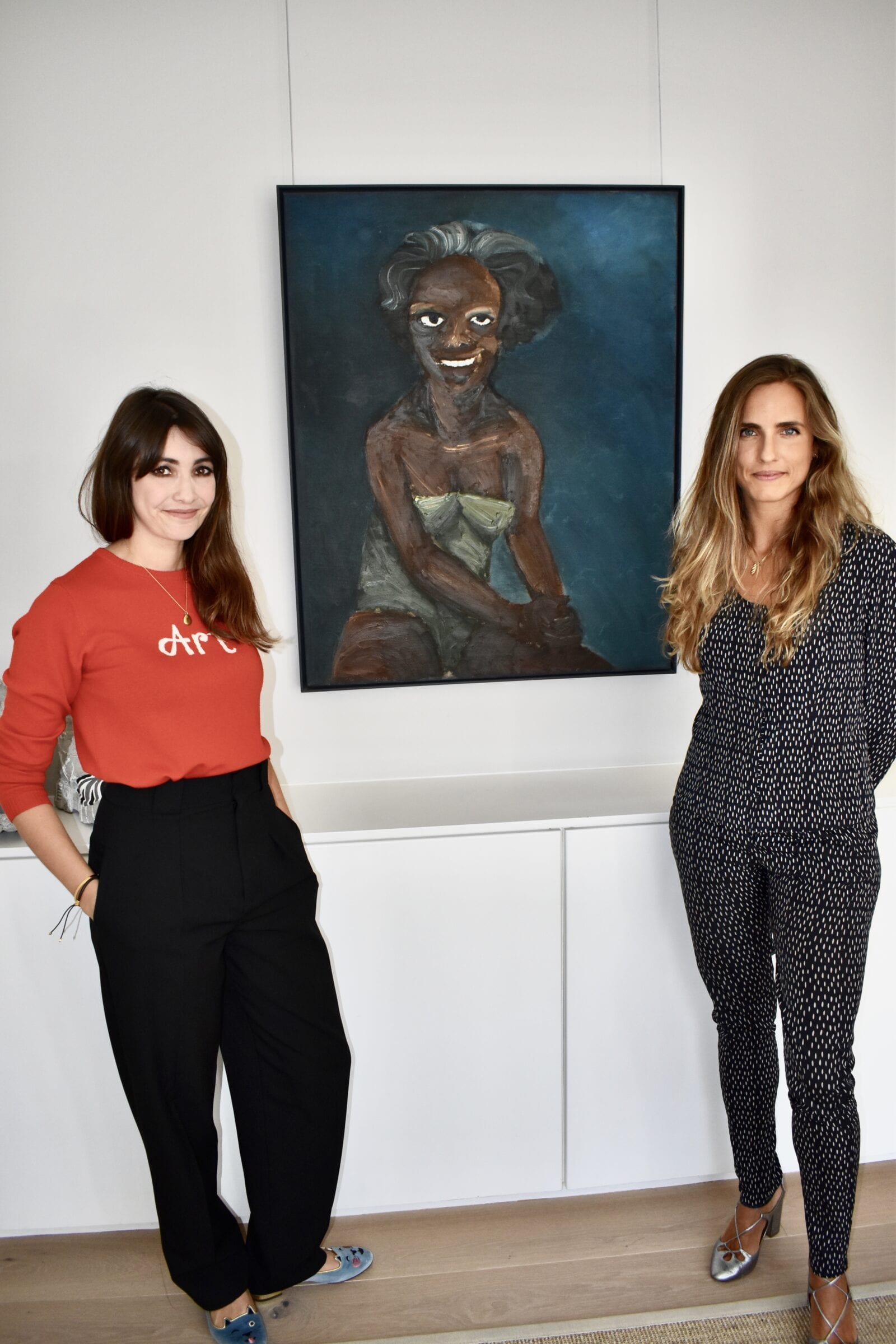 Meet Marina Ruiz Colomer and Emma Baker, the women responsible for selecting and curating each season's contemporary art auctions at Sotheby's London.
---
Sotheby's Contemporary Art specialists, Emma Baker and Marina Ruiz Colomer, are shaking things up in their new roles at the international auction house, using their platform to shine a light on female artists whose works have long been underrepresented in the art world. As Head of Day Sales, Marina Ruiz Colomer chose to open her last four contemporary day auctions with works by women artists. Meanwhile, in her debut as Head of Evening Sales, Emma Baker opened her auction with seven consecutive works by pioneering female artists — a decision that revolutionised the existing format of the sale.
Ruiz Colomer and Baker are both passionate, down to earth and ambitious. Hailing from the artistic city of Barcelona, Spain, Ruiz Colomer comes from a business background and achieved her dream of working in the arts after joining Sotheby's as an intern. Baker – who donned a Frida Kahlo inspired headband when I first met her in Sotheby's galleries this summer – came to the auction house after a short stint in the curatorial department at Tate Britain. Starting off as a writer and researcher in the contemporary department, Baker progressed to Head of Research, where she spent five years before becoming Director and Head of Evening Sales last February.
In 2017, the pair joined forces to curate the highly celebrated exhibition titled Traumata: Bourgeois/Kusama at Sotheby's S|2 Gallery in London (23 February – 13 April 2017). Featuring paintings, sculptures and works on paper by French artist Louise Bourgeois and Japanese artist Yayoi Kusama, the show sought to challenge the patriarchal conventions of art production in the latter part of the twentieth century, laying bare the artists' own psychological traumas to open up new territories for female artistic expression.
In addition to discussing the changing art world climate, Ruiz Colomer and Baker offer invaluable insight into their careers and achievements as they occupy top positions in a historically male dominated field.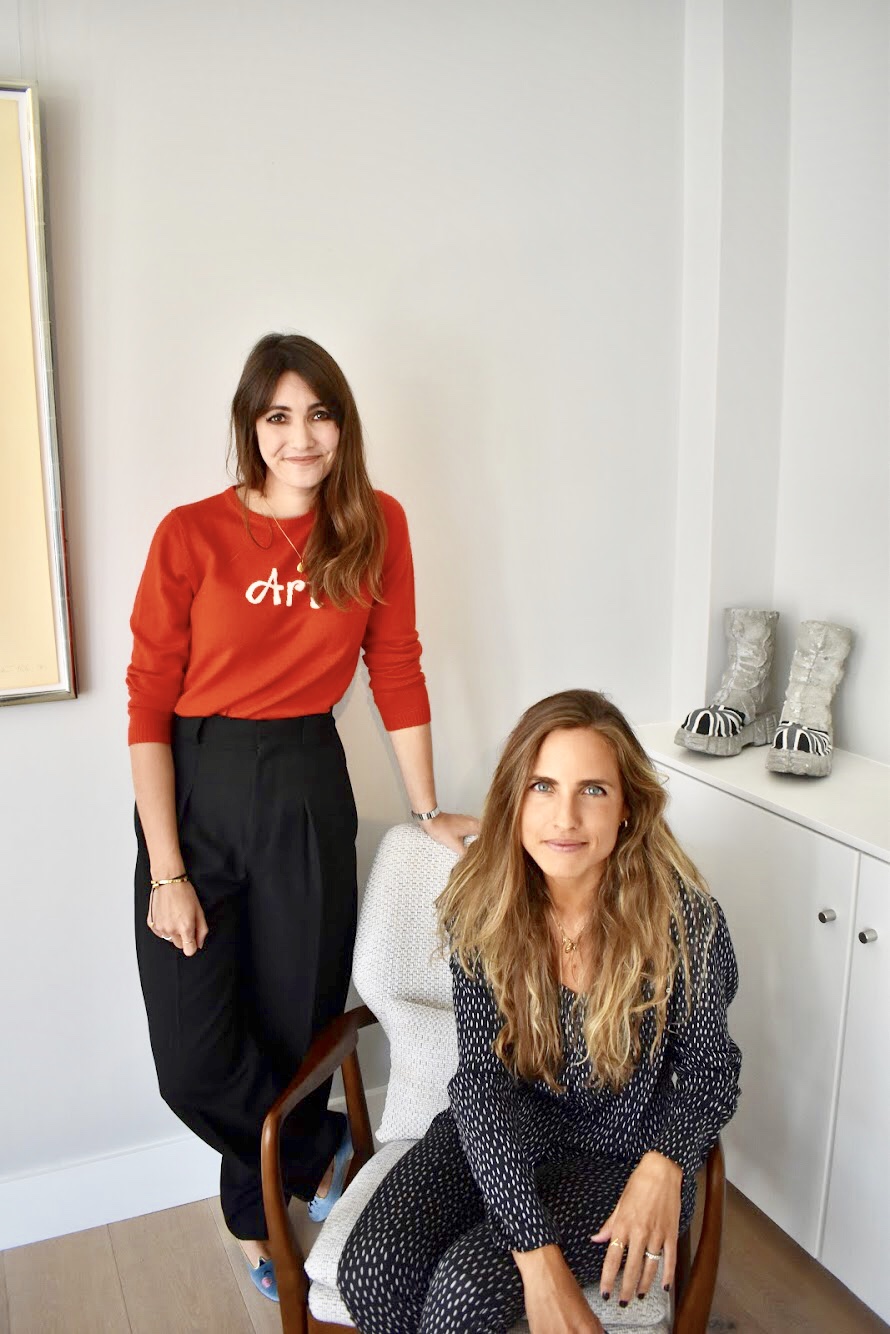 Tell us your background. How did you get started in the arts?
MRC: I came to the auction house world in a bit of an unconventional way. My background is in economics and business, although I always had an interest in art – I can still remember trying to write about art as an investment for one of my papers! I had no idea at the time. When I graduated, my parents let me do a summer course of my choice, so I enrolled in a "10 Days in the art world" course at Christie's Education. On the last day of the course, we went to the auction house, and the specialist took us to the basement and casually showed us a painting from one of the shelves. It was an Andy Warhol portrait of Elizabeth Taylor, and I realised then that this was what I wanted, to be able to deal with artworks on a daily basis. I then asked the specialist how she had gotten there and she told me she had studied journalism, so I thought…"it is possible!". After a year at KPMG, I decided to come to London and I did a Masters degree in Contemporary Art. I then got an internship at Sotheby's and…here we are!
EB: I actually wanted to study Fine Art at university, and my career path would have been entirely different had I done so! However, after taking a couple of years out after school I chose to study Art History at the Courtauld Institute of Art, after which I went on to complete a Masters in Nineteenth Century art the following year. With ambitions to pursue a career in a museum or public institution I took on internships, which included a stint in the curatorial department at Tate Britain for their 2010-11 Eadweard Muybridge exhibition.
After a year of interning, a job came up at Sotheby's for a writer and researcher in the Contemporary Art department. I applied and to my surprise I got the job, having never even been to an auction before! I immediately loved it and knew that I was in the right place, and I haven't looked back since. I love the energy, the young team and the quality of artworks – it absolutely sucked me in. I progressed to the Head of Research for the department, and after five years in this role and eight years in the company, I was made Head of the Contemporary Art Evening Auctions in London.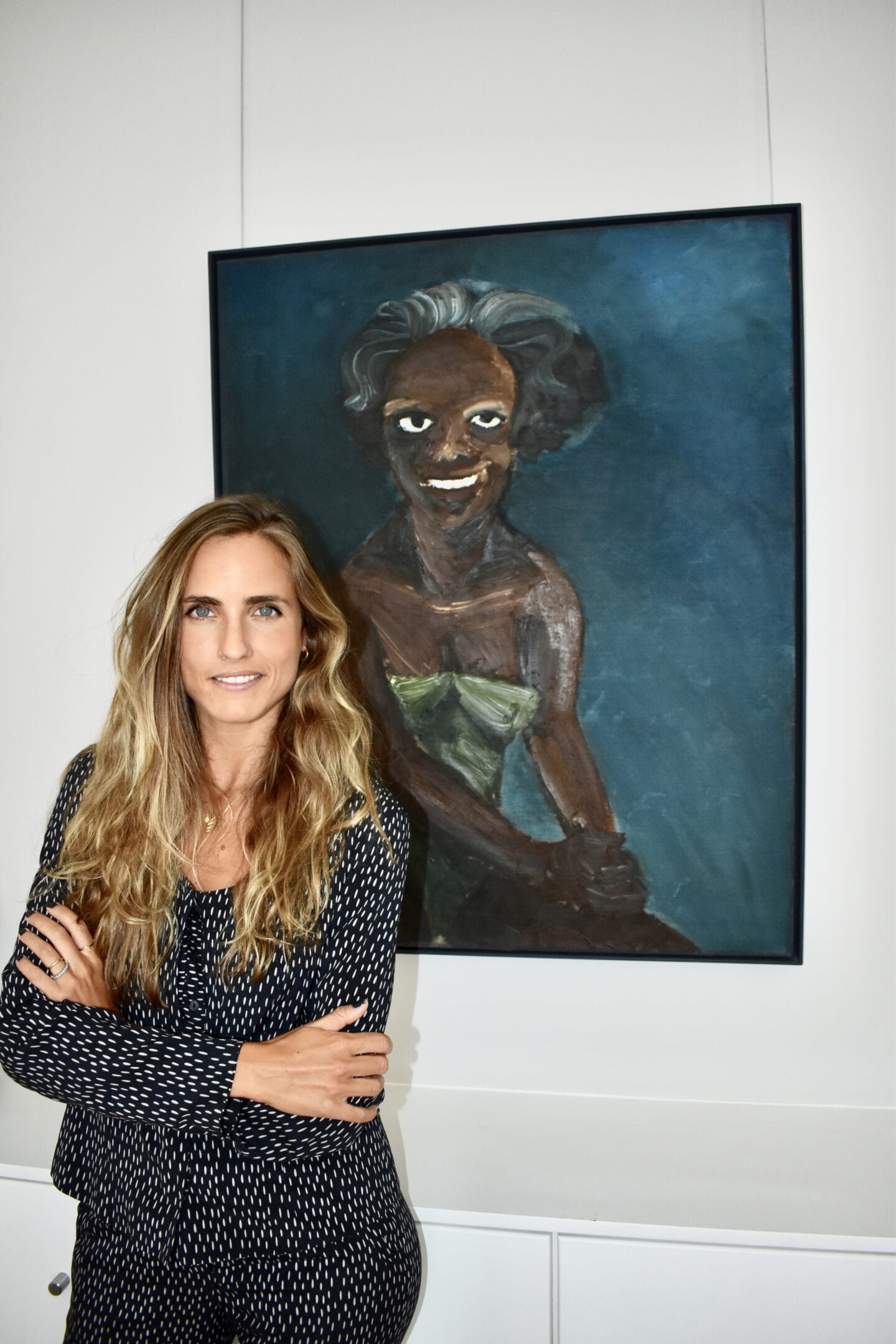 What is the role of 'Head of Sale?'
MRC: The head of the sale is in charge of putting the sale together. I see it more as a coordinator role, as you rely on your team to get to the end result. On a day-to-day basis, the team catalogue artworks, condition check, organise photography, research, write and contact artist studios/estates for authentication. I supervise and discuss any doubts that might arise during the process. I am also in touch with our representatives in different offices around the world, as they liaise with clients who might potentially be interested in valuations, or in offering works in our sales. The team and I price the artworks and work to ensure all our clients are happy.
Our role as heads of sale is to make sure that the sale is curated in a way that each work will sell as well as possible, and that they are priced at levels that will make them attractive to buyers. It is truly a team effort, and we rely on both 'business-getters' and our own teams to achieve the best results possible.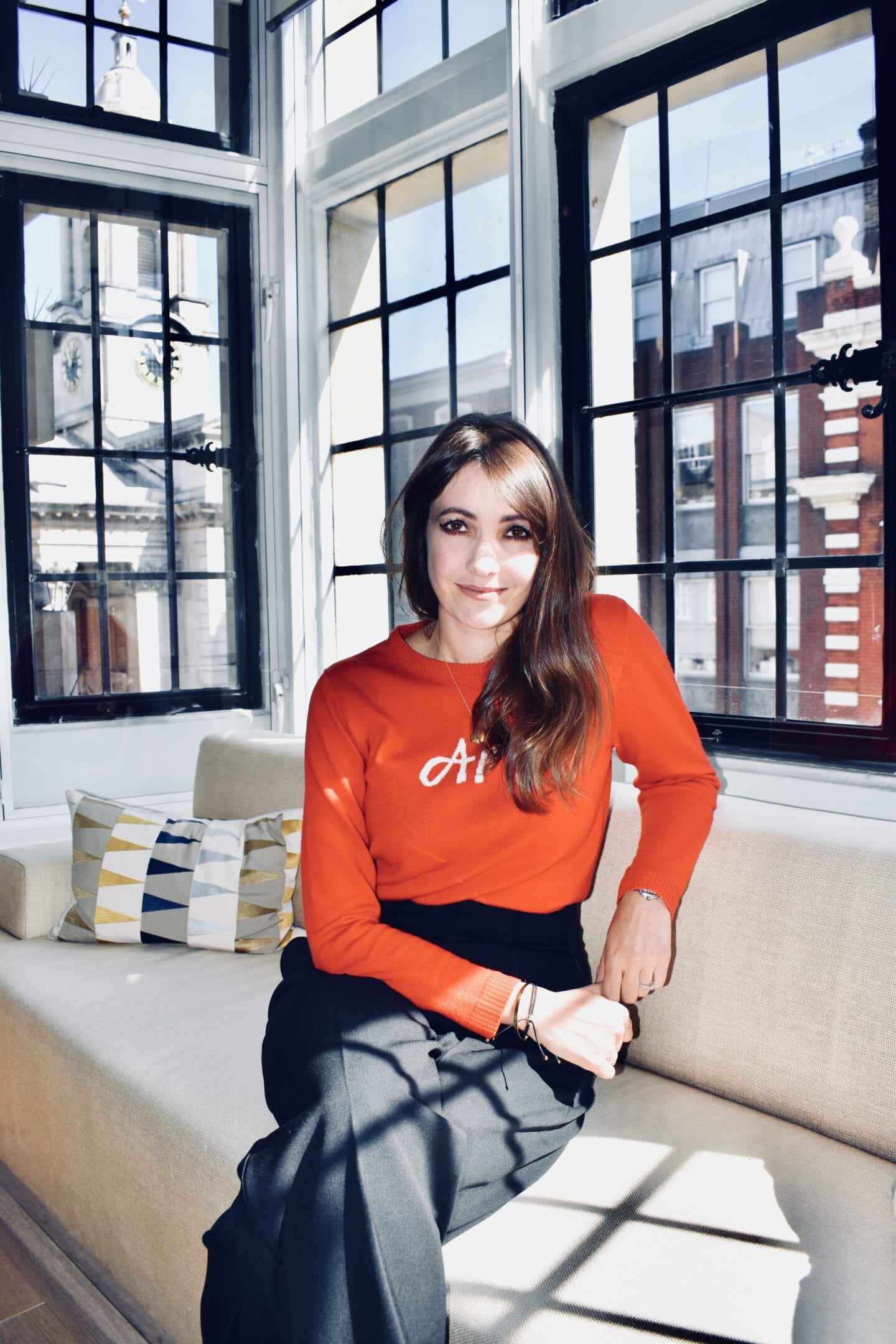 EB: I oversee the Evening Sale from start to finish. Featuring our high profile and highest value Contemporary artworks, the Evening Sales are our flagship and frontline – as well as being the place where the art world looks to gauge the current temperature of the market. These sales are essentially the face of the business, so there is a responsibility to get our offering right each season.
As Head of Sales I am responsible for the overall content of the Contemporary Art Evening sales in London, making sure they are as curated and selective as possible and attuned to current developments in the wider market. These sales also act as a mirror for the art world in general, reflecting up-to-date trends, which artists are in demand and which are the most commercially sought-after works.
At the beginning of my career I had been focussed on the research and presentation of the artworks in our Evening Auctions, but my current role encompasses everything to do with the running and production of these auctions; from sourcing works of art, collaborating with consignors on the catalogue presentation, managing a team of writers, cataloguers and associate specialists in their research, curating the exhibition (probably the part I love the most!), through to selling the sale to collectors and making sure the relevant people are aware of the works we are offering.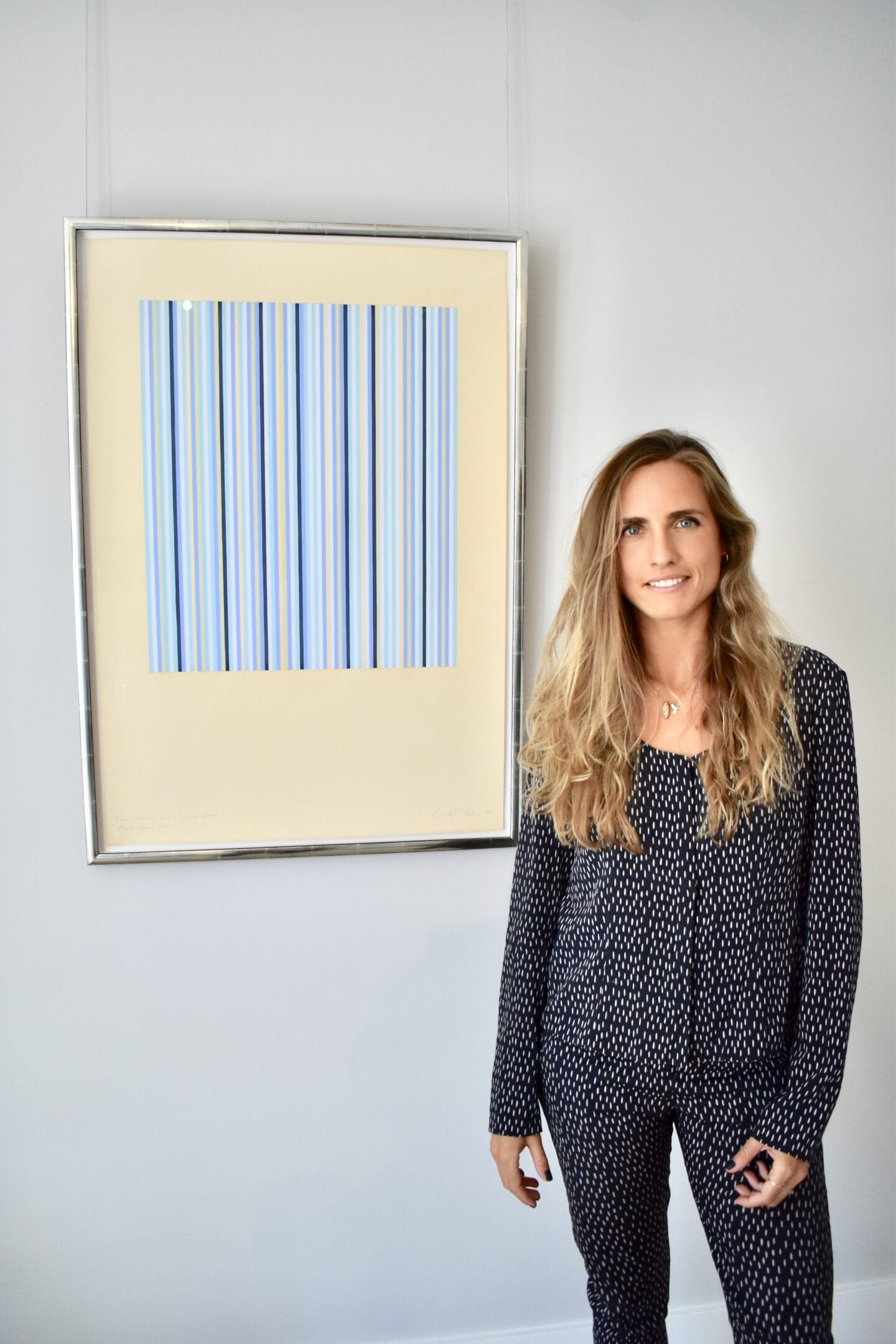 What is a typical day in your career at Sotheby's?
MRC: There is no typical day and that is why it is so much fun! We might spend a whole day at our desk, working on a specific sourcing project – part of the job is to be aware of what our clients are looking for and try and offer that in our sales, or to decide if we want the sale to have a specific theme or feel. Or we might visit a client's house or a warehouse to condition check artworks and make sure they are priced at the right level.
In the run up to every sale, we sit with our catalogue designers and work on the layout, and spend time on the hang so each work looks its best before our pre-sale exhibition opens to the public. We are also lucky as we get to travel to art fairs and events for work, which is great.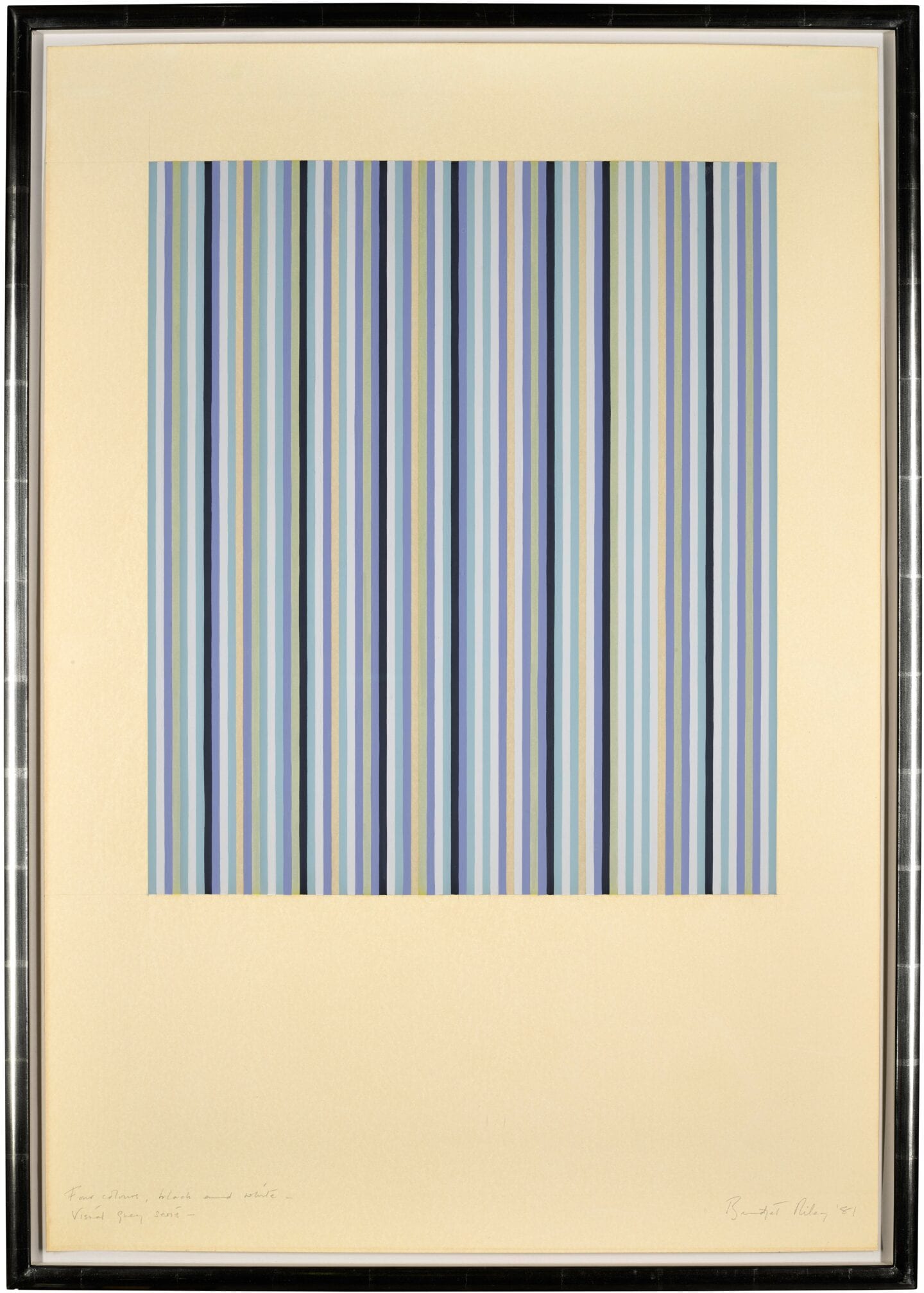 EB: I head into work for 9am and get started. If it's a Monday we have a senior team meeting with Alex Branczik, Head of Contemporary Art for Europe, where we catch up on what we are working on, what artworks we have seen, which openings and events we have been to, whether we are travelling and who we are going to visit. We usually end by looking at the makeup of the auctions we have in the pipeline and discuss how we can strive to curate the best line up of artworks possible.
Around mid-morning I arrange a meeting with all specialists in the department. This is when we value and estimate works of art, and consider which artists are currently in greatest demand. We all sit together as a group and discuss what we know, what we like or do not like about a work of art, how it compares to comparable examples sold at auction or gallery prices, and whether it would be a good time to offer at auction – all of this translates into the guide prices that we assign to each work offered in our sales.
After this and depending on where we are in each sale cycle, I will be working on valuations of private collections, proactively sourcing artworks for sale, proof-reading cataloguing, editing notes, and developing marketing strategies. Throughout my day I meet with people from a whole range of departments across Sotheby's, including Events and Marketing teams, Art Technicians, Photographers, and the colour editors and designers involved in creating our auction catalogues. Every day is different and involves a wide network across the company which is incredibly collaborative and rewarding.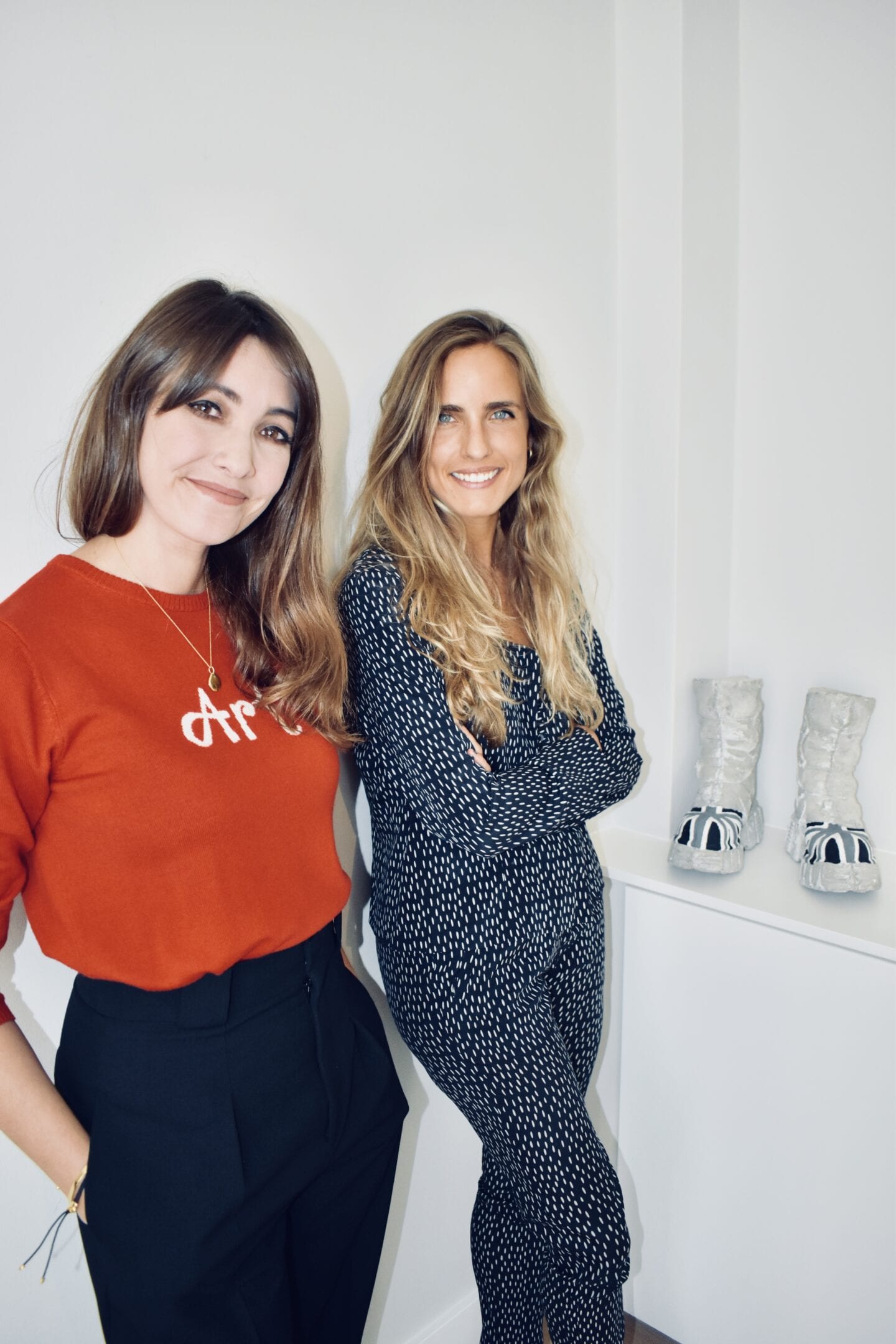 What are some aspects you think about when curating each season's exhibitions and auctions?
MRC: We have to be pretty aware of what the trends are like. If an artist is having an exhibition at an important museum, or is representing their country at the Venice Biennale, it might be interesting to have one of their works in our sales. We also look at how different artists are selling outside of Sotheby's as this allows us to spot specific peaks in interest. Lastly, there is also a personal element in what we offer in our sales. As specialists, part of our job is to be curious and always expand our knowledge – if I see a show by an artist that I like or read an interesting article about them, I'll probably be more open to including them in the sale.
EB: I like to make a concerted effort to select and curate the Evening Sale as much as possible. For example, I think about what dialogues are relevant to the art market right now – whether it's the representation of artists of colour and showing gender diversity; or an awareness of who the most talked about up-and-coming artists are and whether introducing their works to our clients in an Evening Sale would create a buzz.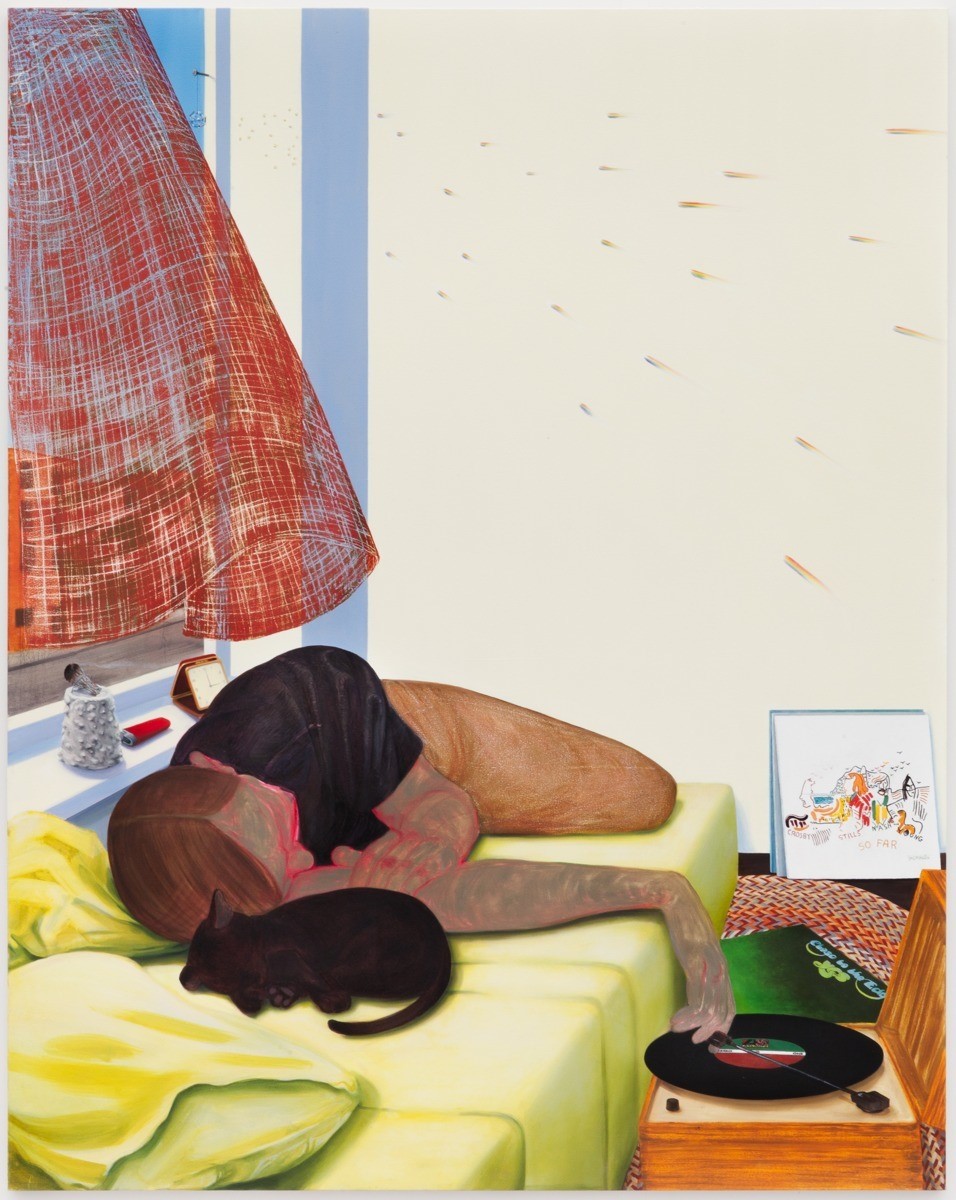 What made you want to open the sales with works by women?
MRC: In today's world, it is a little statement, but if we can get used to seeing works by women open our auctions, or feature prominently in them, it is something that I really want to do. It contributes to the current discourse of empowering women and giving them the visibility they deserve.
EB: When I became Head of Sales I had the opportunity to make a bit of a statement by including a sequence of opening lots by women artists – we offered seven works in a row by great female artists including Tracey Emin, Rebecca Warren, Agnes Martin, Louise Bourgeois, and Jenny Saville. And actually, since then, our auctions have consistently opened with a work by a female artist: Saville in March, Carline von Heyl in June and Nicole Eisenman will be opening our sale in October. There had been a lot of press and conversation about the gender bias in the art world over the past year or so – stories which brought attention to a widespread institutional lean towards male artists in major institutions and museum shows. So it felt like an interesting dialogue to open up from the commercial end of the spectrum.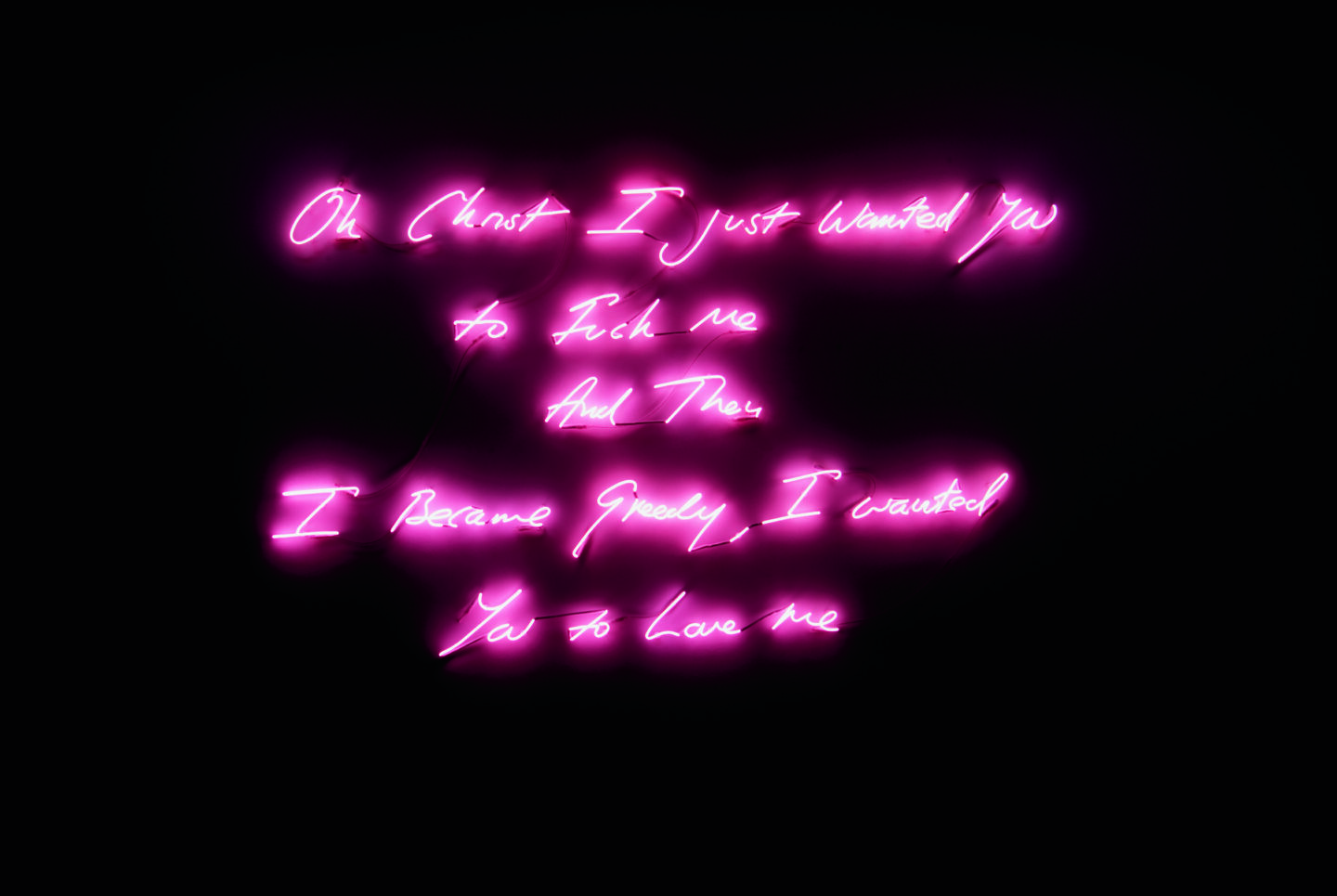 How do you see the representation of female artists changing at auction houses?
MRC: It is a slow process, as we are part of a bigger network, and we also reflect what is going on elsewhere. The good news is that we are seeing more and more female representation out there, in galleries and museums, so we are more exposed to works by female artists than ever before, and can include them in our sales.
EB: As an auction house, we deal with the secondary art market, which means dealing with already-established names. Unavoidably, our sales can sometimes exhibit symptoms of the historical gender imbalance which has dominated art historical discourse for many centuries.
This is the knock-on effect of a lack of professional opportunities afforded to women right up to the middle of the last century. The real impact of the second wave of feminist movement and growth in the sphere of gender studies is only really beginning to take effect, two or three generations later. For works created in 1985 through to the present day there is a greater equality of the ratio of male:female artists in our auctions. More generally, the last two years have seen the value of female artists grow at a rate much faster than their male counterparts – sale after sale, from Artemisia Gentileschi through to Lee Krasner, we are seeing more records broken across the board for female artists than we are for male. This again shows how the market is slowly but surely shifting to redress the imbalance.
By holding auctions such as The Female Triumphant, an Evening Auction curated by the Old Masters department, and By Women for Tomorrow's Women, an all-female auction of contemporary art held in February this year, Sotheby's is contributing to the debate and shedding light on lesser known but equally talented names from art history. And of course, it is something that we are continually striving to address when curating our Contemporary Art sales.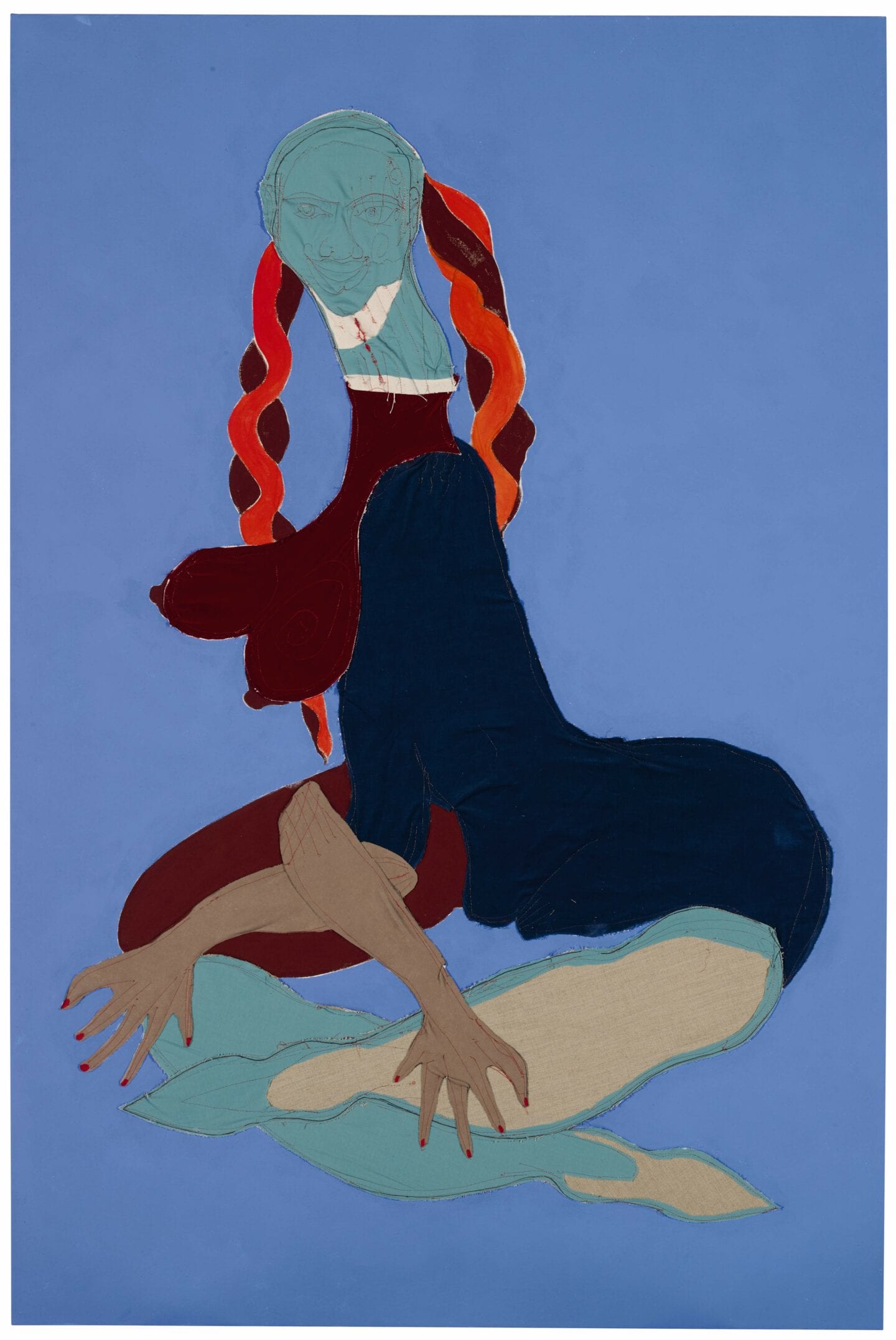 How do you determine the estimated price for each work?
MRC: The basics are a benchmark analysis – firstly, we compare the work we are pricing to similar works by the artist (for instance: the date, dimensions, composition etc.), and then our expertise comes in; it is important for us to thoroughly research the work, particularly with higher value lots. They might be part of an important series, or have been included in an important collection, and these factors will affect the price, which is why we discuss individual works in group estimating sessions, so we can all share what we know and agree on the final estimate.
What is the best career advice you've ever received?
MRC: Keep being you, and don't be afraid to make mistakes. Persevere.
EB: Say yes to everything, even if you don't think you can do it! Take the opportunities as they are presented to you.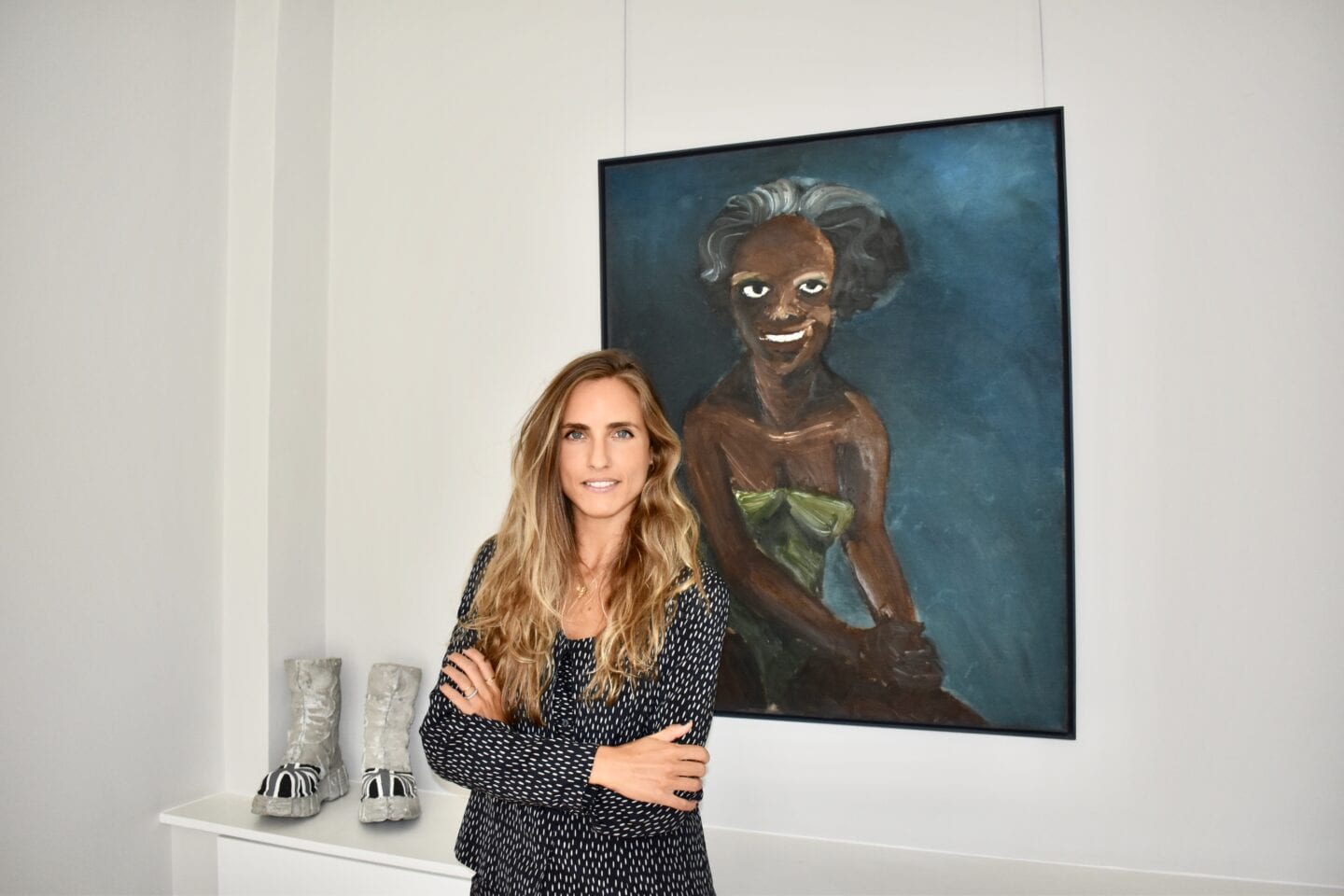 What are the differences between the art markets in London and in Spain?
MRC: I guess the main difference is their size. London is one of the main art centres worldwide, and some of the highest profile auctions take place here, as well as it being a location for some of the most important galleries. In that sense, London is an incredibly dynamic city to be in – there is always a huge amount of exhibitions to see, there are great art colleges, and the pace in general is faster.
On the other hand, Spain is a smaller market. However, we have an amazing tradition and history of art (we have produced some of the most important artists of all time!) so there is a general appreciation and understanding of art that is part of our culture. At the same time, I have seen a slight shift in recent years as art fairs expand and we see more and more exciting events and collaborations with other countries. On top of all this, there are also a number of foundations, collections and new gallery openings which is exciting to watch.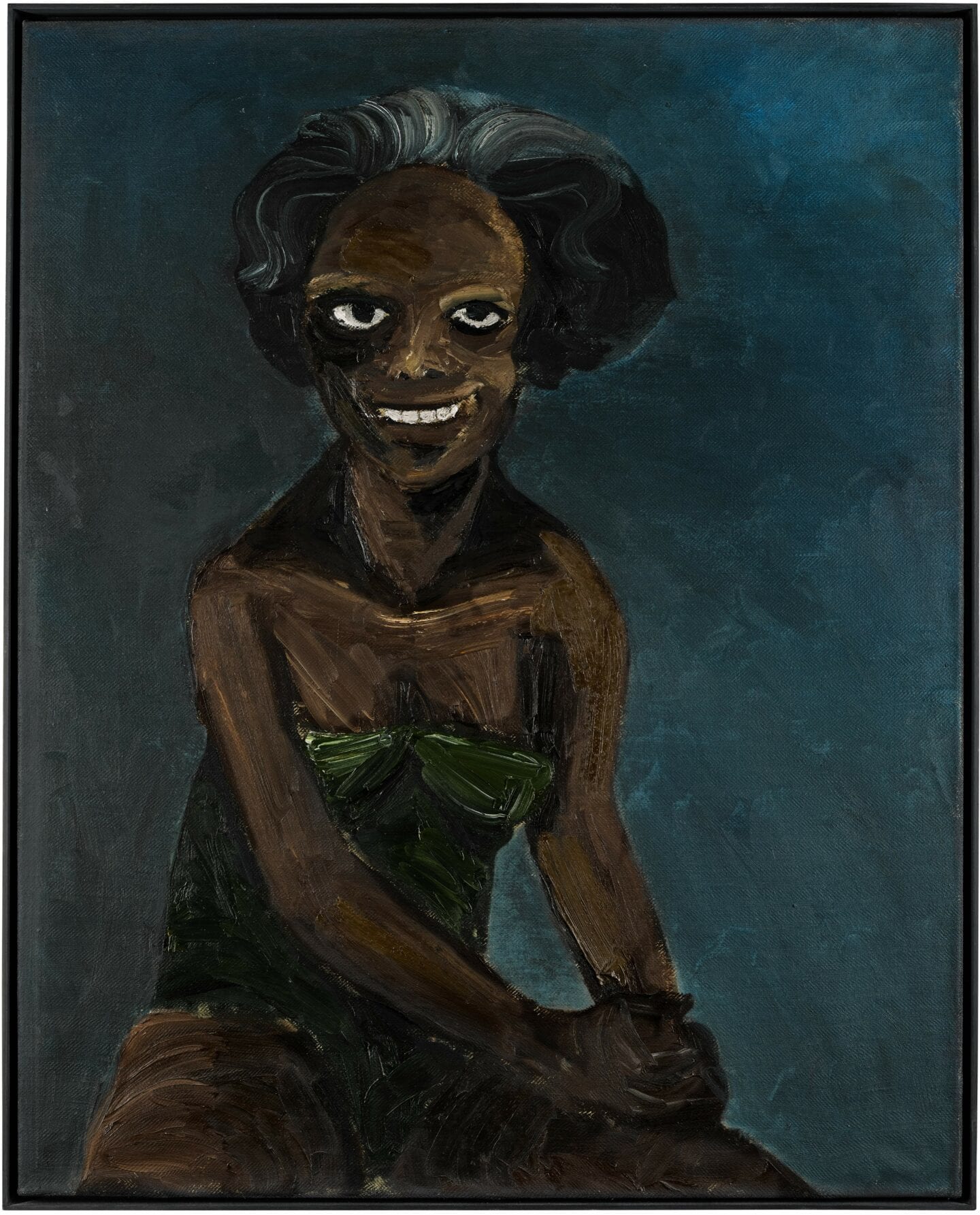 What advice can you give to emerging female artists?
MRC: To keep going and be determined. To look at art history and be inspired to challenge it, as women are powerful and now is a very exciting time to be speaking up for ourselves. There is an interest and recognition from institutions for a female discourse, I say fly with it!
EB: As a massive generalisation, women have a tendency to downplay their achievements – but by having the confidence to run with an idea, to put yourself forward, to try something new or step up to a task rather than thinking it is beyond you, we can put ourselves on a more equal footing alongside our male peers. Historically in the West, girls have been brought up differently to boys – the fifteenth century origin of the phrase 'children should be seen and not heard' was in fact directed at young girls. For generations the expectation of women was to be quiet, to speak only when spoken to, and to be obliging. Shaking off this culturally ingrained behaviour is a real effort that we are only just becoming conscious of. It's an exciting time for us all.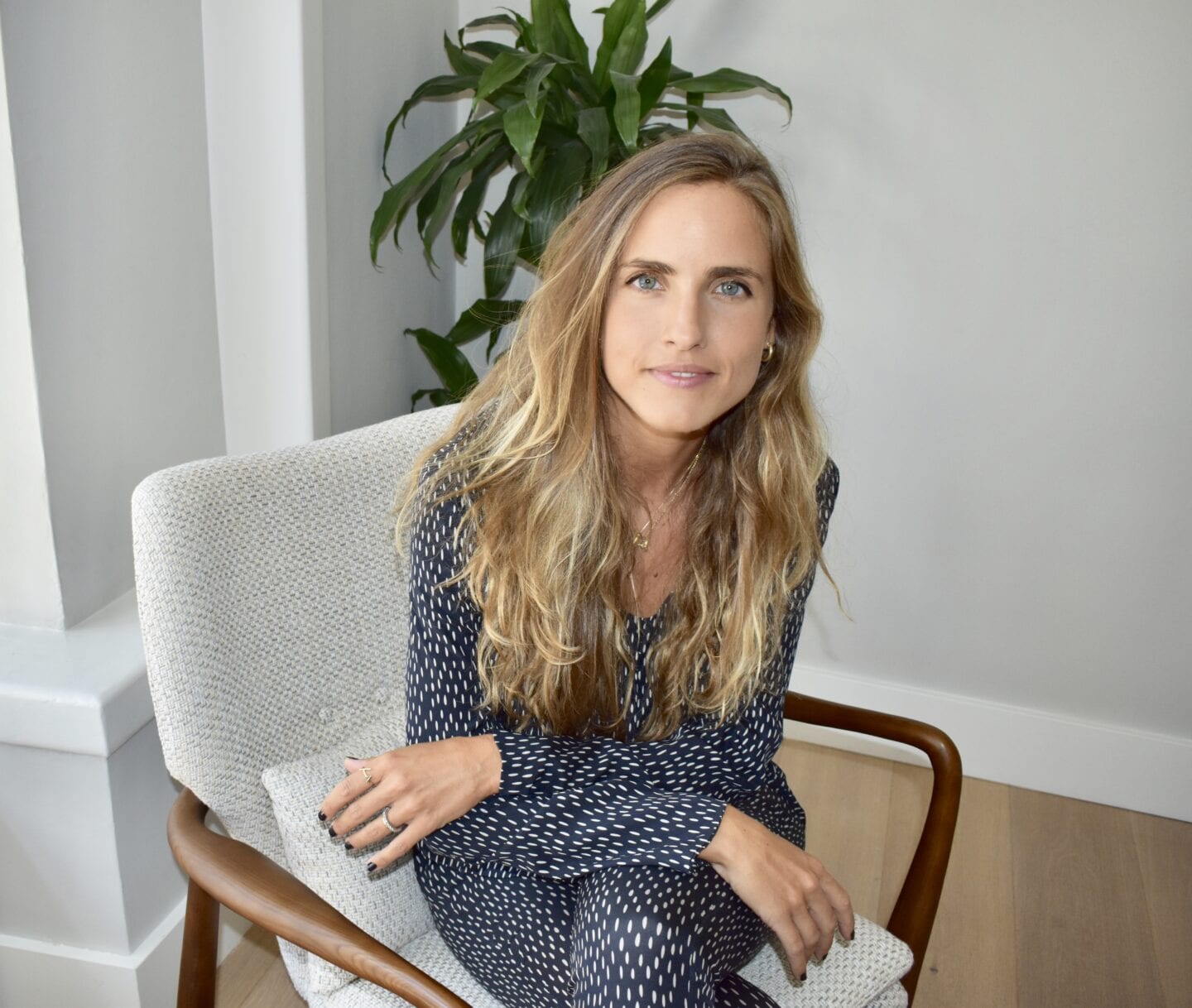 What has been the highlight of your career?
MRC: Ah, there have been many! I think one of my proudest moments was when Emma and I got to curate our show; 'Traumata' at S|2 Gallery. It was great to have the space and freedom to develop an idea that was fully ours, and we were able to research and decide which works we wanted to include in the exhibition. To finally see the catalogue and do the first gallery walk through was one of my proudest moments at Sotheby's.
EB: Without a doubt it would have to be the opportunity I had to curate an exhibition with my colleague and fellow Head of Sale of our Day Auctions, Marina Ruiz Colomer. We focused on two female artists that we love and are deeply passionate about: Louise Bourgeois and Yayoi Kusama. With a wishlist in mind we sourced works for sale and exhibition, and put together a show of works that telescoped the conceptual crossovers and aesthetic similarities between these two icons of twentieth-century art history. Dealing with issues of psychological trauma, ambivalent motherhood and the difficulties of making it as an artist in the middle of the last century, this exhibition and the catalogue we produced was a massive achievement for me and really signalled the realisation of my specific focus as a Specialist at Sotheby's.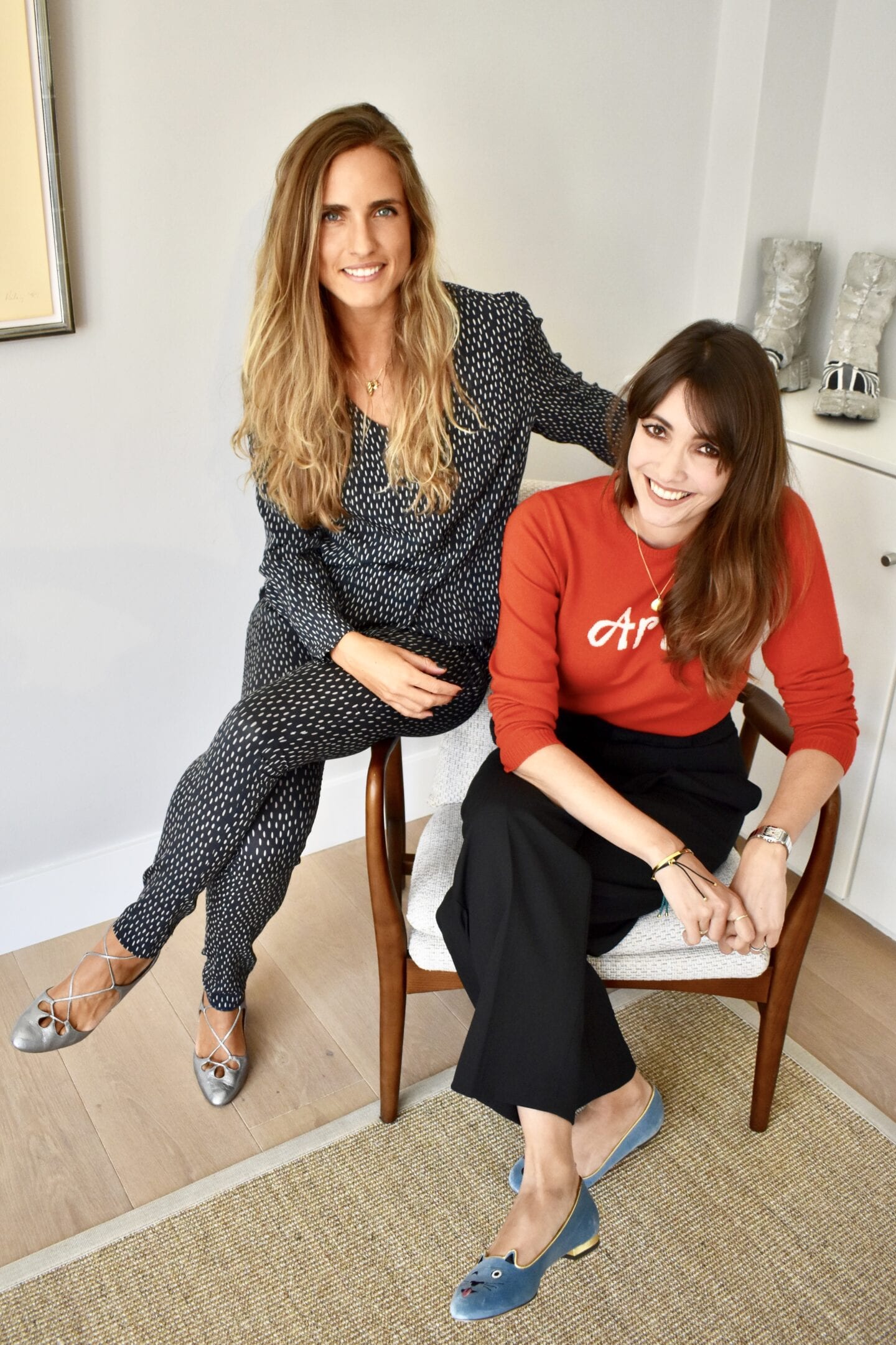 Who are your favourite female artists at the moment?
MRC: Tough one! There are many…Louise Bourgeois will forever be a favourite, her work is raw and touching in a uniquely powerful way. I also love Vija Celmins, her paintings are incredible. Christina Quarles is someone I have been very intrigued by since I saw her Pilar Corrias show – she is a very talented painter, and I like the political aspect of her work. Donna Huanca was someone I was very excited to include in our last sale; I saw one of her performances at Travesia Cuatro in Madrid a couple of years ago and loved it. Caroline Walker is another painter whose work I was really happy to feature – I love the cinematic feel of her paintings. Other names are Njideka Anunyili Crosby, Toyin Ojih Odutola and Lynette Yiadom Boakye, who are truly spectacular, and I think are amazing painters and have a very powerful way of bringing the question of representation into their work, and Andrea Bowers, whose work we rarely see at auction but who I think is really cool.
EB: After seeing the Barbican show, Lee Krasner is an utter revelation to me. And Cindy Sherman is just tremendous and so influential – her show at the National Portrait Gallery is one not to miss. I mentioned her already, but I think Nicole Eisenman is an extremely interesting painter so I am looking forward to seeing the work we will be offering in our October Evening sale soon! Another artist I would love to see in our next sale is Lynette Yiadom-Boakye – always painted within the course of a single day, her figurative paintings are fluid and charged with such energy.