Travel Diary: Artist Rachel Lee Hovnanian in Tuscany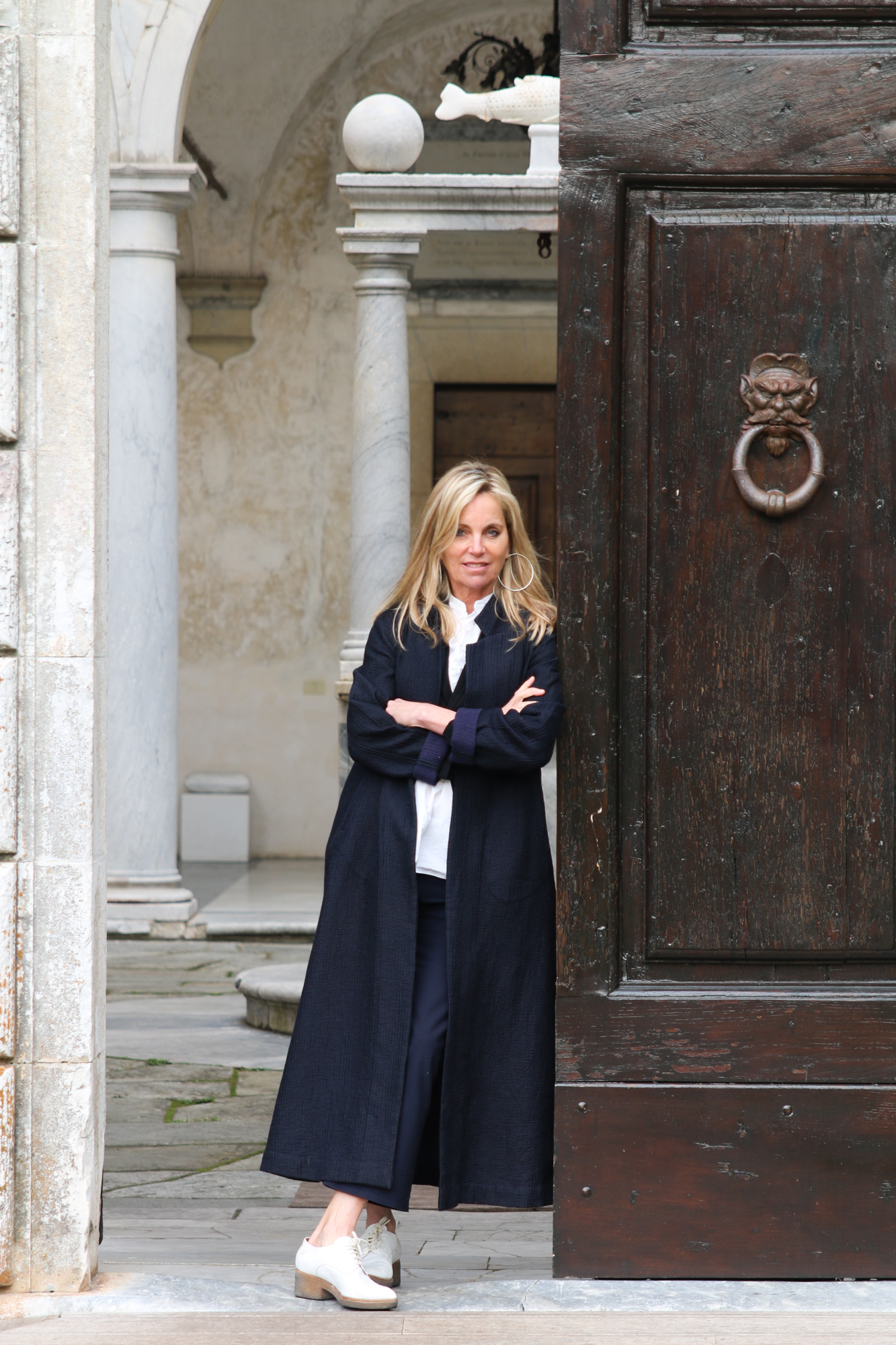 Rachel Lee Hovnanian's recent summer exhibition in Tuscany, 'Open Secrets' is now on view at Palazzo Mediceo di Seravezza until September 15. After spending a summer in the beautiful Tuscan region of Italy, we asked the artist about travel tips and her favorite places to shop, eat, and relax.
RACHEL HOVNANIAN (IN A FEW WORDS):
Barefoot, Storyteller, Inexhaustible.
TUSCANY (IN A FEW WORDS):
Magical, Famiglia, Tutti consumano.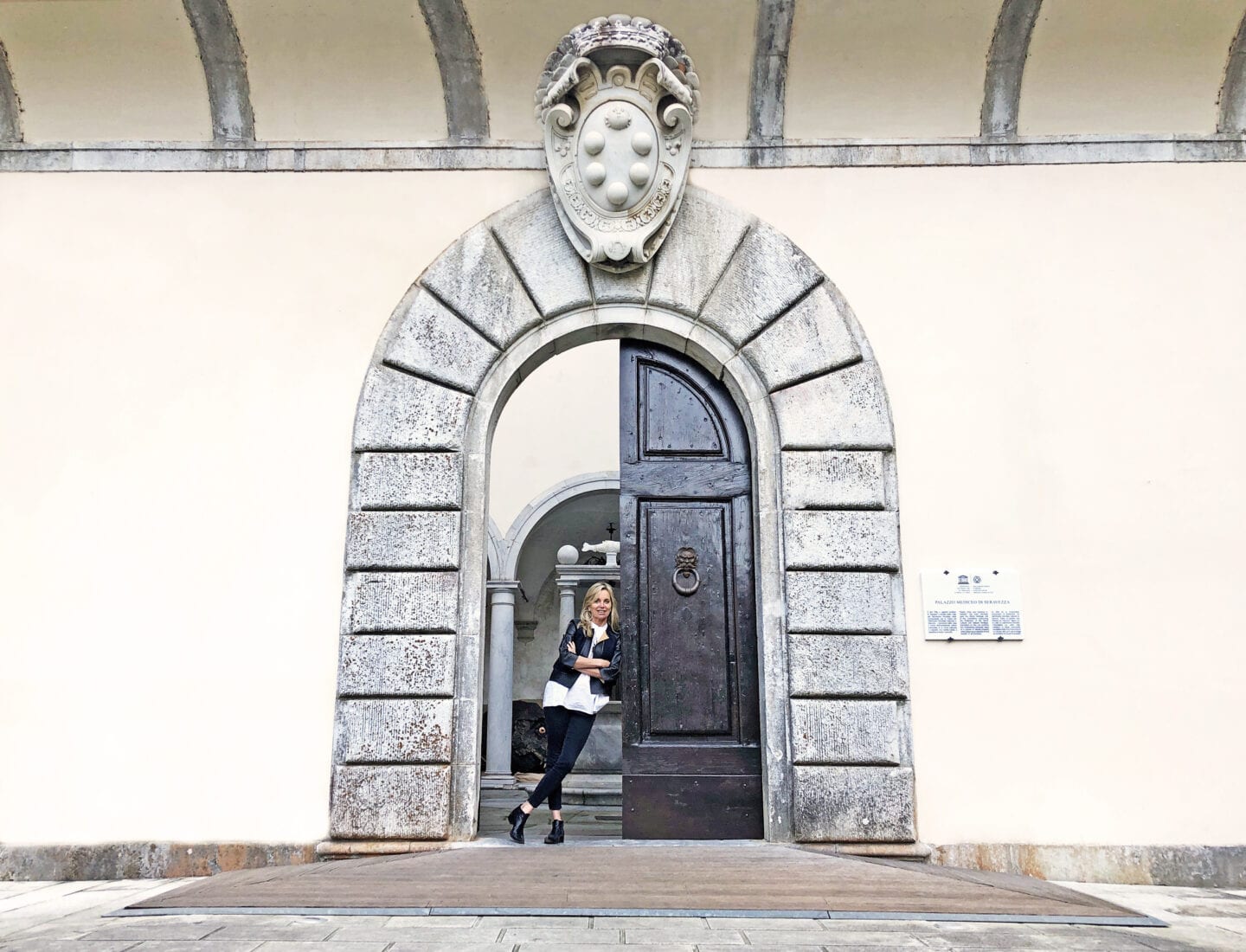 STYLE INFLUENCE:
The "Italian style' nourishes me daily and my one woman show at the Palazzo Medici Museum has impacted my life in an enormous way. The Medici Museum space, (walls and floors) and Tuscan light , converse with my work in a remarkable way, particularly in the special town of Seravezza, where the community has been very welcoming to me.
WEEKEND GETAWAY:
There are so many small beautiful towns throughout Tuscany. Every unique destination is just a train or a car ride away. Florence, of course, inspires me greatly. I always discover something new in the ancient city
SHOPPING STRATEGY:
In Forte dei Marmi there is a Coperto Mercato. There you can find family operated, small stalls of fresh fruits and vegetables, olive oil, cheese and fish. We all like to cook at home so its the go to place for getting what you need for to cook a meal.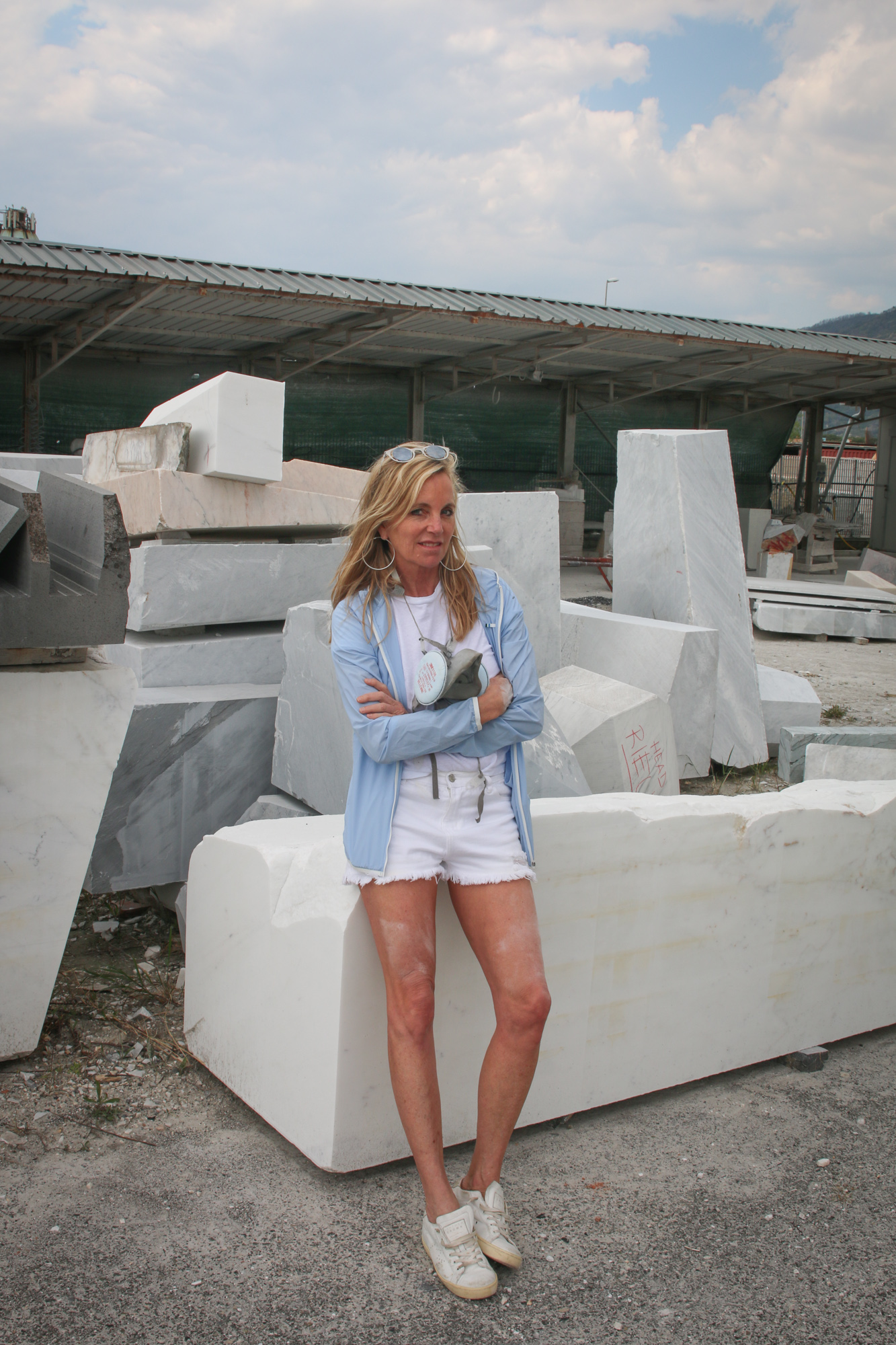 ART FIX:
Art is everywhere- churches, piazzas, the way a simple table is set, the food, it is in the air. And of course I go to Carrara where I work and sculpt surrounded by the quarry that has fed artists for centuries. If you are passing through Carrara during the summer, look at the mountain above, and you will see white marble that is shining like snowcaps under the sun.
BOOK NOOK:
On the beach.
QUICK BITE:
In Seravezza, I love lunch at the restaurant Il Giardino Dei Medici, a family owned establishment where we enjoy a 3 course lunch for 12 euros (including wine and coffee!) The Nona Pasta is a favorite of mine. I add extra spice of Peperoncino oil and fresh parmesan . Artists and marble workers frequent this establishment. In the evening having an aperitivo on the lawn of the museum is heavenly. The Chapel of the Palazzo has been converted into a nightly cafe by Vanilla Events and Goodness. You can relax and enjoy the beautiful sunset view of Seravezza and enjoy the cool mountain air.
DATE NIGHT:
Staying in Forte Dei Marmi along the coast is a biking town. My favorite way to spend an evening is to get on our bikes and ride to town and stop at a local cafe for a simple fish dish or Pasta.
ON THE TOWN:
There are many places to party from discos to beach clubs have events. I love to go to Pietrasanta in the evening, have dinner and soak up the energy of the artistic community and all of the people around us.
LOCALS ONLY:
This part of Tuscany you can have Spaghetti con Araceli, a small clam the size of a fingernail. You can only find this clam here. When you take a walk on the shoreline you can dig your hand into the sand and find them.
MUST DO:
Slow down and just breathe in the life in Tuscany. Visit small towns and try a roadside trattoria. Visit a winery that also has a hotel. I like the Bonamico Winery.
ALWAYS TRAVEL WITH:
I always travel with my watercolors, pencils and paper and a thin sweater from Malo Cashmere. These beautifully made Malo sweaters last forever and can pack up in a carry-on to wear in case of a cool evening.
ALWAYS BRING HOME:
Dried Peperincino. These are small very spicy peppers and a pair of Zoccoli. They are wooden clogs made by hand. You can find them at Giovanni del Forte via Roma 16, I wear them on the streets of New York and they are super comfortable. When I wear them they remind me of the place I love, where I work and reenergize–my home away from home.