The Auctioneer Behind Basquiat's $81 Million Hammer Price at Christie's

Auctioneering is one of the critical components of the art world ecosystem. While the title has traditionally been given to men, more and more women are stepping up to the podium. Meet Gemma Sudlow, an auctioneer at Christie's whose passion for performance is driven by the adrenaline of the sale.
Sudlow's first lot to break one million dollars was a Joan Mitchell diptych, marking a turning point in the market for her work. After that came the Beauneveu Lions – a French medieval sculpture (now on loan at The Met Museum) which sold in London for 8.2 million pounds.
At the May sales earlier this year at Christie's New York, Sudlow's latest achievements blew her personal records out of the water with the Cryptopunks NFT at $14.5 million and the Basquiat for $81 million hammer.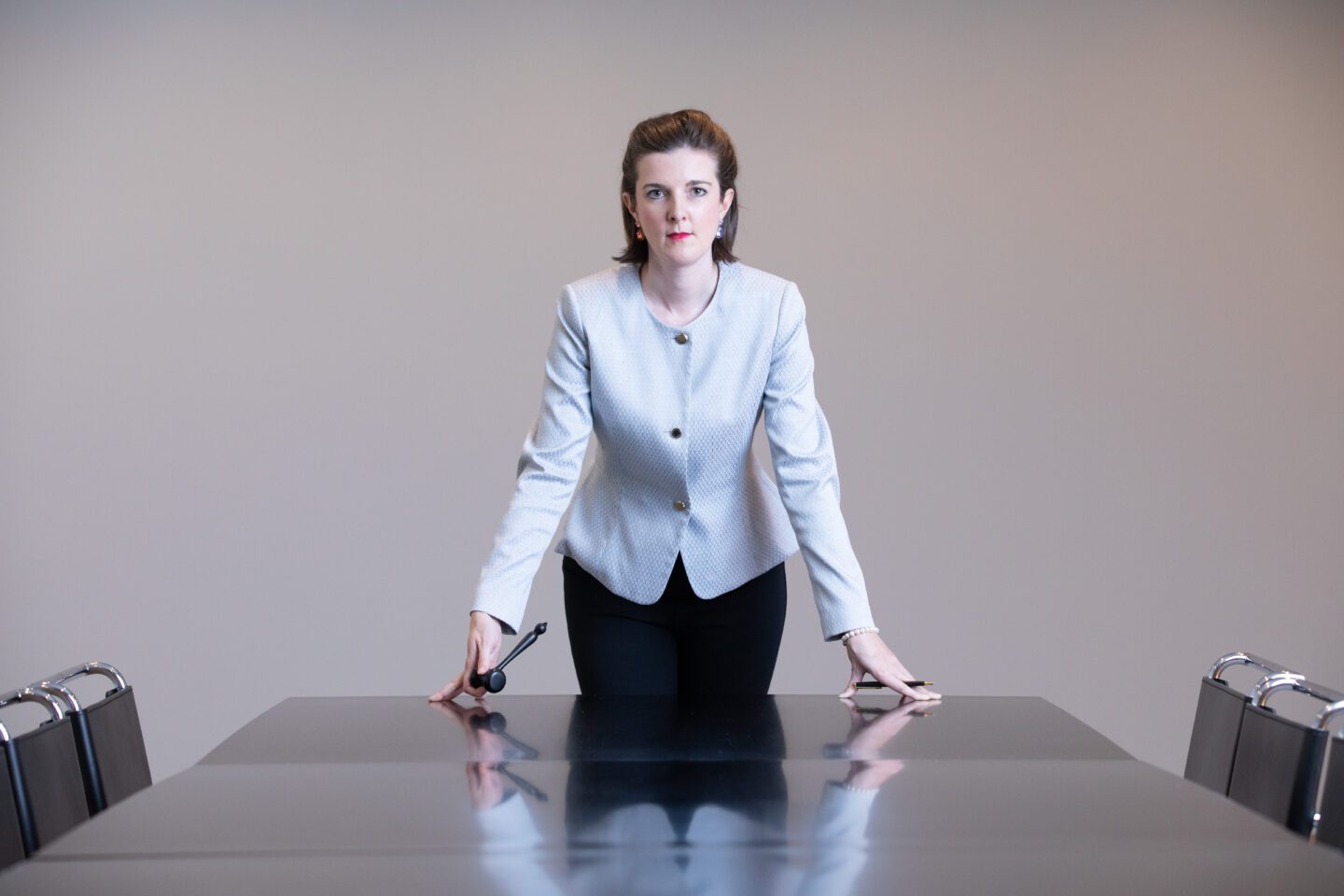 How does one train to become an auctioneer?
Things have changed a little since I became an auctioneer back in 2012! At that time, the company held "America's got talent" style tryouts, where each hopeful candidate stood up in front of the company's four most senior auctioneers and were eliminated round by round until the best was selected to move forward. What follows is a lot more training to ensure you are fully prepared for any and every eventuality. The days of 'knock-out' trials are long gone but the premise is the same – hard work, unwavering commitment and dedication to maintaining your skills are paramount if you want to be successful and become a licensed auctioneer. Contrary to popular belief, we don't get a commission or any additional pay for being an auctioneer so those of us who are successful are so because we love it and are dedicated to working with departments to help make their sales a success.
How do you prepare before every auction?
I always get an early night the night before so I'm well rested and refreshed – our clients deserve that. One coffee and as calm a morning as I can make it. I often put my out-of-office on to let people know I'm in the saleroom and that's where my focus needs to be.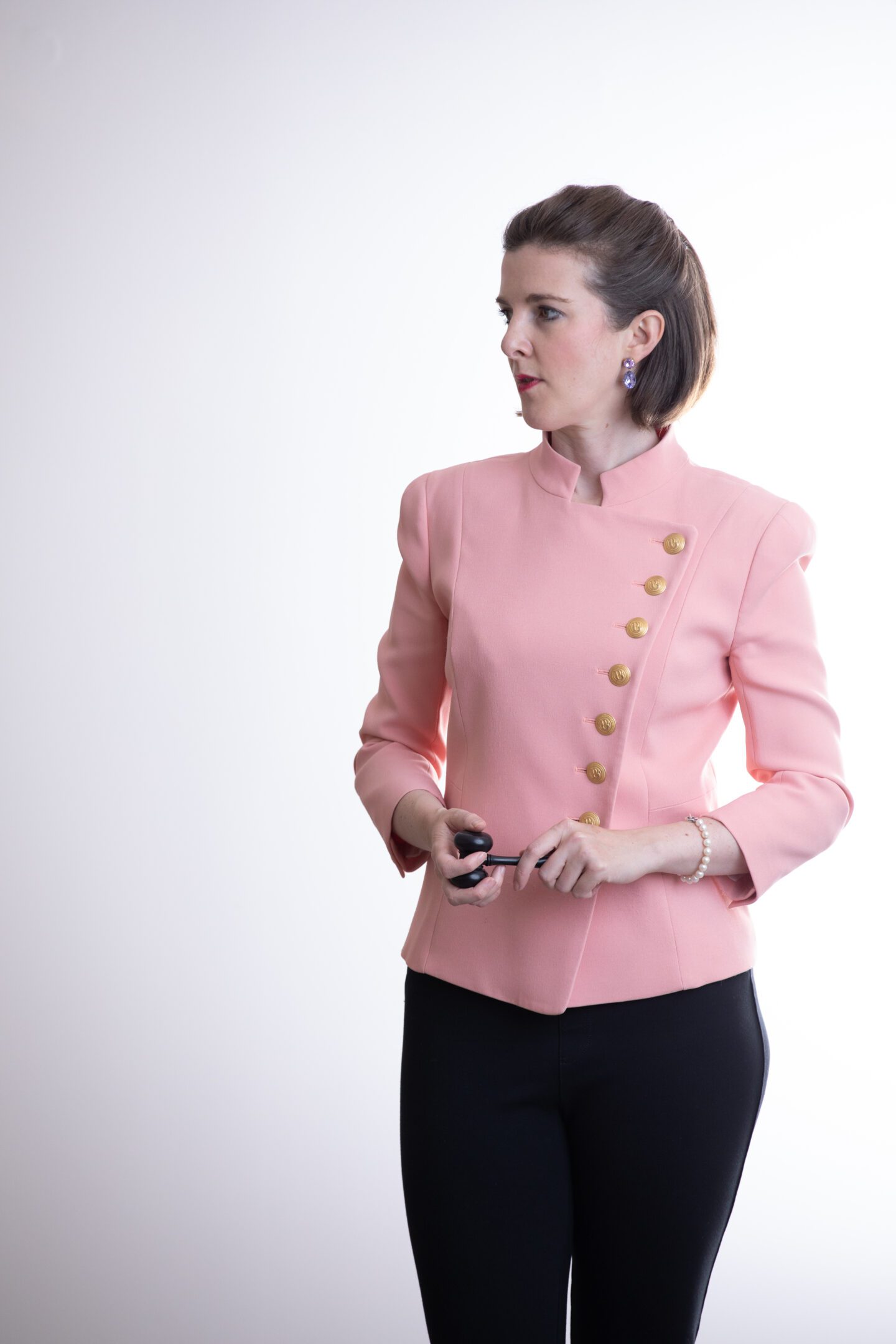 How do you maintain your composure under pressure?
Preparation! Like any other performance, it can only go well if you are prepared. I study what's in the sale, ask the department for feedback and stay up to date on the interest and bids as they come in. That frees me to be composed – I'm as prepared as I can be for what might take place on sale day.
What is the biggest challenge and joy with auctioneering?
A wise auctioneer once taught me that you are only ever as good as your next auction. No matter how many successful sales you take the next one is always the most important – there's no room for hubris. The biggest joy is when you really connect with someone in the sale room and get that extra bid – and another, and another…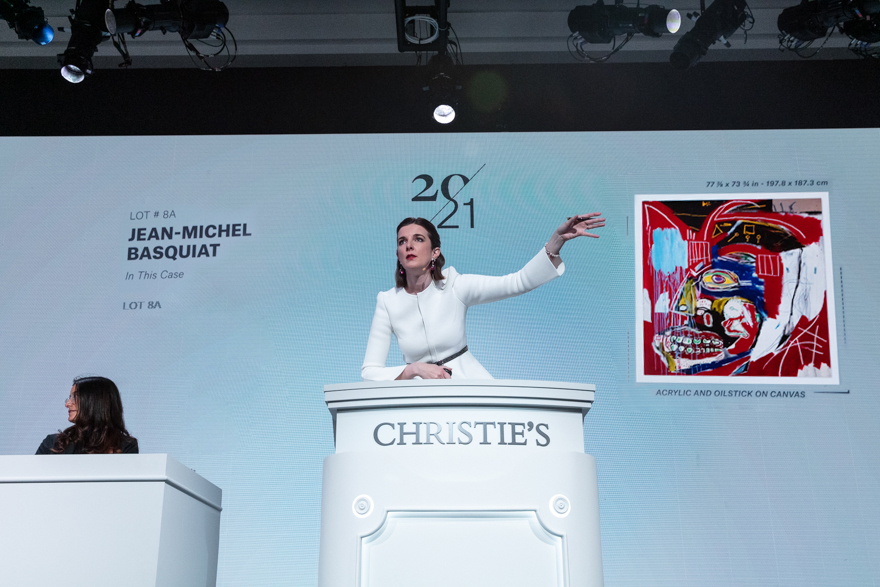 What was your most intense experience on stage?
Christie's was entrusted with the David Gilmour Guitar Collection back in 2019. The interest from around the world was staggering – bids came in from 52 different countries and we had a record number of registrants for the sale. The morning of the auction Tash Perrin, Head of Auctioneering in New York, came to my office and took my hand. She walked me to the boardroom and said "look at this!" and we watched as a line of over 1000 people stretched down 49th street and wrapped onto 6th Avenue trying to get into the sale. The room was so packed we had a spill over auction room. It was intense and utterly fabulous to share in the atmosphere that day. It was electric and I've never known anything like it.
What are some auctions you are most looking forward to?
I could tell you, but I'd have to kill you… There are several wonderful projects in our pipeline but I won't jinx any one of them until the ink is dry. You'll just have to take my word for it that there's a lot to look forward to!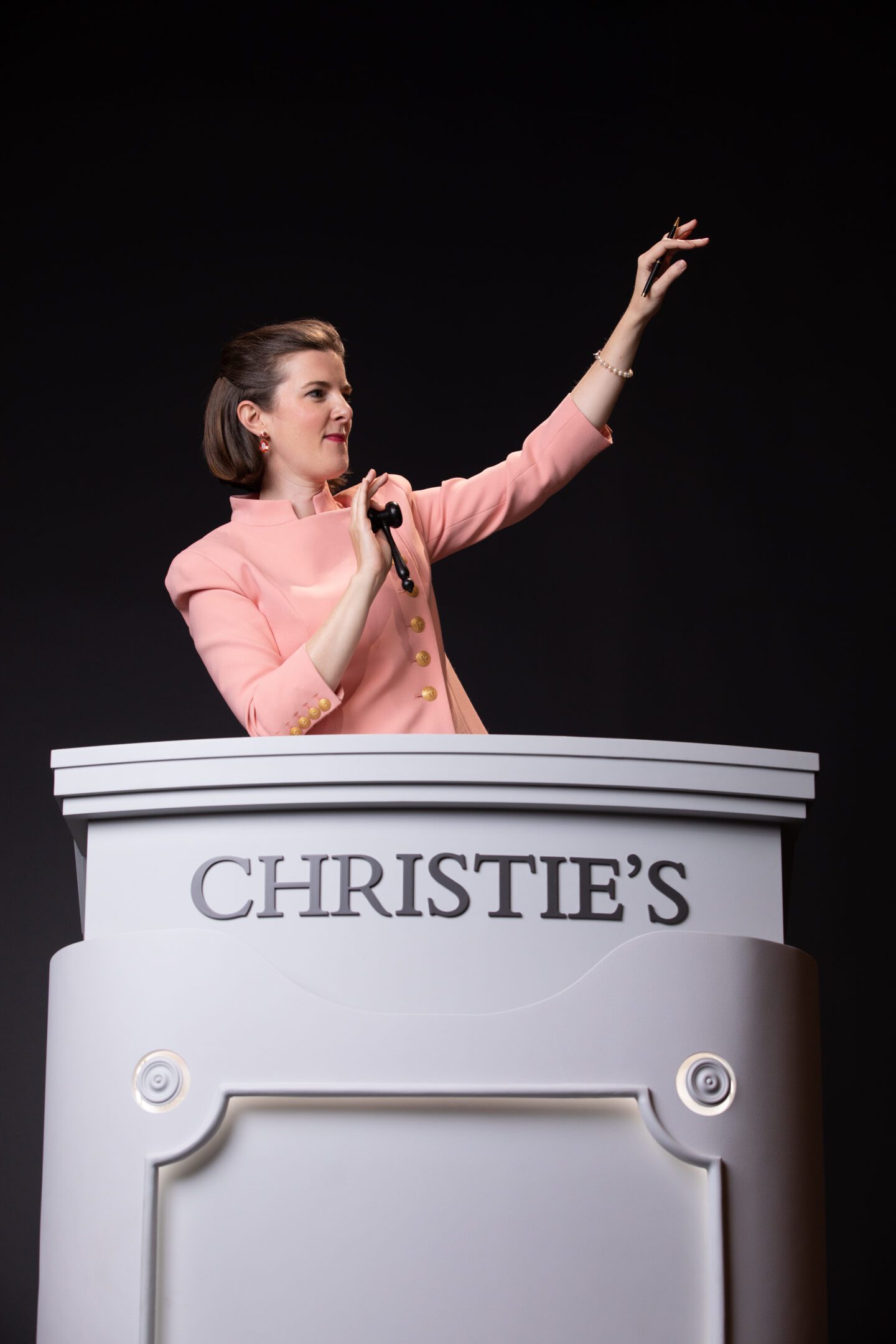 You are also Head of Private and Iconic Collections. Tell us about the most noteworthy collection you've ever worked with!
I often joke that I have the best job in the industry project-managing a world-class team to deliver the sublime, iconic, memorable and record-breaking sales that come our way. The roll call of projects I've had a hand in range from sales during my tenure in the UK for major country house collections such as those from Harewood House and Cowdray Park to illustrious and diverse names in the popular culture, political and entertainment spaces such as Joan Rivers, President & Mrs. Ronald Reagan and David Gilmour. Some of the best collections I've worked on have come from trailblazing women such as Jayne Wrightsman, Lee Radziwill, Carroll Petrie, Betsy Bloomingdale – all of whom were inspiring in their own way and left an indelible mark on our culture and how we define good taste.
What is one piece of artwork we can find in your personal collection?
I have a beautiful limited edition print by the artist Cornelia Parker from the Royal Academy. I had the pleasure of meeting her on the MET rooftop back in 2016 and she is an incredible and inspiring artist (and also a lovely human being). The work is particularly special to me as it was a wedding gift from one of my closest friends.
What is one piece of advice you can give to those wanting to become an auctioneer?
Do it for the right reasons: forget Instagram and press and what it might do for you personally – do it because you love to sell and commit to being the best you can be. Do it because you care about achieving the best results for your clients and your company and because you can add value. The rest is just for show.