Designers We Love: Tory Burch on Ambition, Art, and Fashion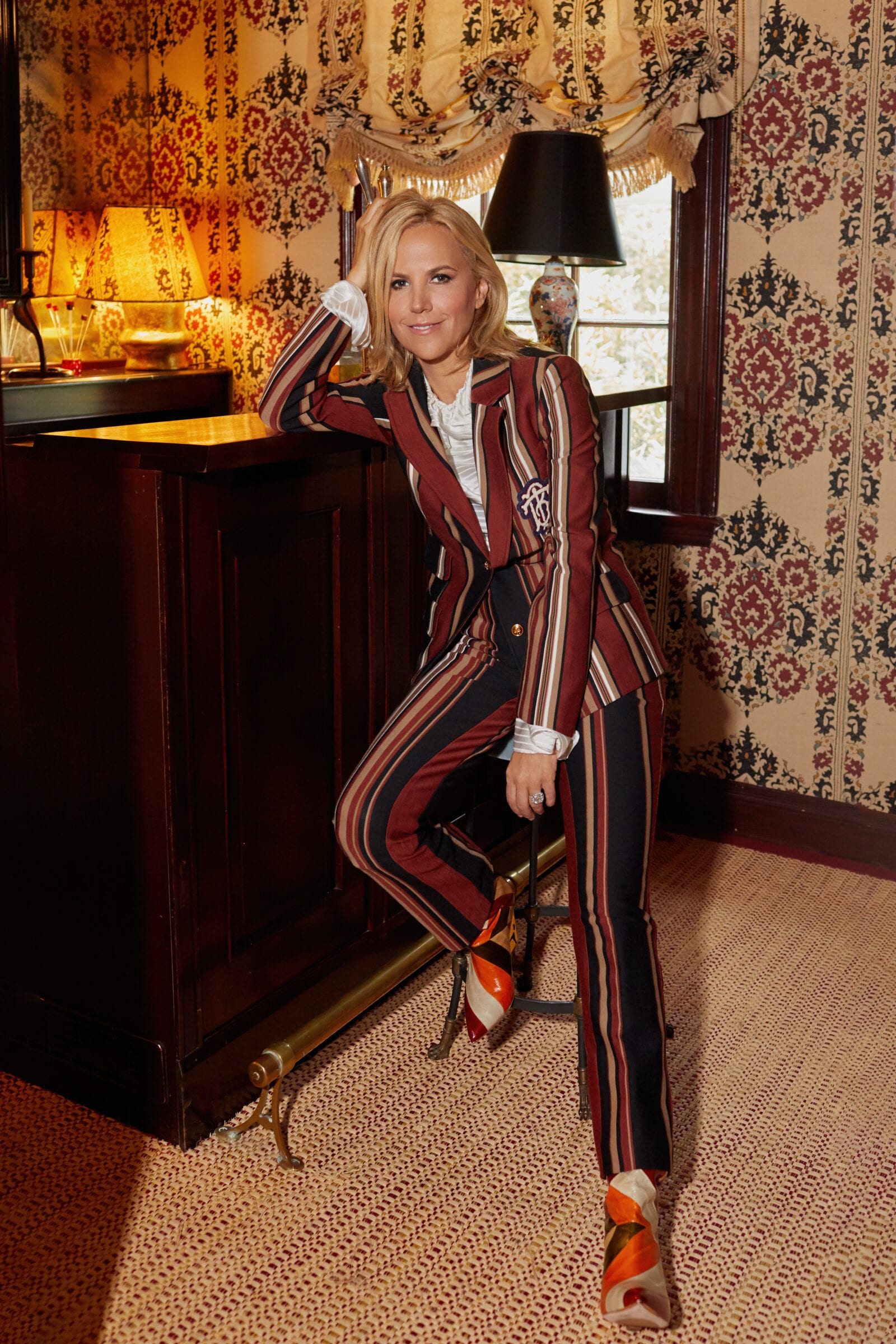 American businesswoman and designer Tory Burch talks favorite female artists and career pointers for aspiring creatives and provocateurs.
---
Earlier this fall at the Brooklyn Museum, American designer Tory Burch channeled a fearless Princess Diana persona in her latest show for NYFW's Spring/Summer 2020 collection, embodying graceful floral prints and dainty feminine finishes, showcasing Diana not as a style icon, but a strong powerful woman: "a humanitarian fighting to clear minefields."
From the very beginning, Burch has been dedicated to empowering women around the world and helping them fearlessly follow their dreams. In 2009, she launched the Tory Burch Foundation, which advances women's empowerment and entrepreneurship in the United States by providing access to capital, education, and digital resources. This past spring, she hosted the Tory Burch Foundation Embrace Ambition Series—a five-city initiative focused on challenging unconscious gender bias, shattering stereotypes, and empowering women in the workplace.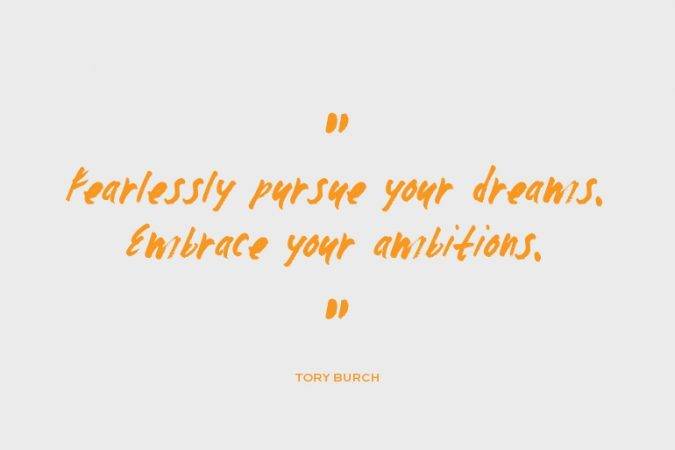 "Ambition does not have a gender," Burch said in an interview with CNBC. "The days where women are expected to limit themselves and their ambitions because of what someone might think are behind us, or should be."
This season, Burch's Fall/Winter 2019 collection was inspired by Black Mountain College, the breeding ground for art and innovation known for its unconventional approach to education and for shaping the trajectory of modern art in America. Noteworthy alumns include the likes of Josef and Anni Albers, Dorothea Rockburne, Cy Twombly, Robert Rauschenberg, Franz Kline, Willem and Elaine de Kooning.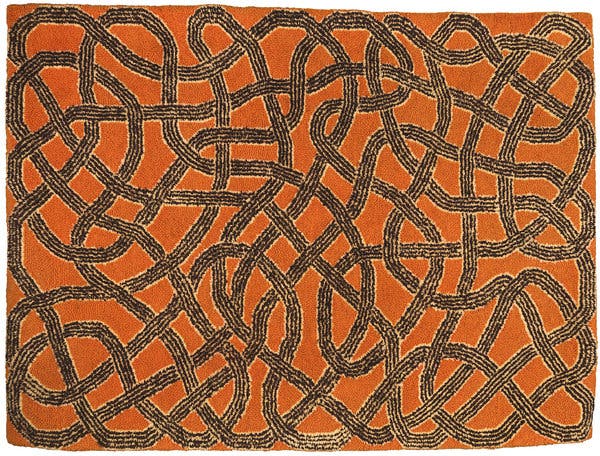 As a former art history student, Burch has always been drawn to how creativity informs different mediums to move culture forward, seeing the parallels of an artist's freedom with paint on the canvas similar to that of a woman mixing textures and prints with fashion.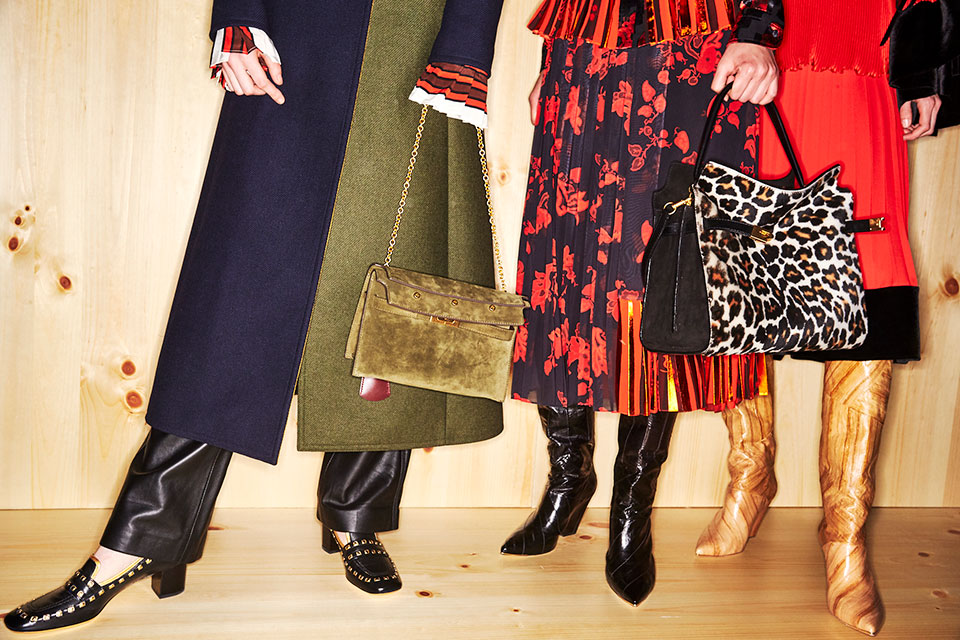 The fall collection reflects a mix-match of revamped classics with an art school twist—floral prints, graphic stripes, menswear materials and romantic silhouettes warmed up with earthy, autumnal hues of umber brown, deep red and cayenne, with pops of vibrant color. Deliberately unfinished embroideries are raw and imperfect, nodding to technical artistry of Anni Albers, who became a central figure at Black Mountain after the closing of Bauhaus in 1933.
Tory in 3 words:
Designer, mother, traveler.
Typical morning:
No such thing.
Favorite female artist:
Helen Frankenthaler, Georgia O'Keeffe, Anni Albers, Laurie Simmons, Agnes Martin, Marilyn Minter… I could go on.
What to wear to the office:
At the moment, anything with our Lila boots…
Last artwork purchased:
An Andries Beeckman oil painting that I absolutely love, of a marketplace in 17th century Jakarta.
Best advice you've ever received:
Negativity is noise.
What to wear to a fashion show:
Comfort is key.
Best place for a lunch meeting:
My desk.
What inspires you?
People who don't know how inspiring they are…
Tips for female artrepreneurs?
Help other women along the way—a rising tide lifts all boats…
---
Shop Tory's Look: