Couture Queen Guo Pei Joins Sotheby's for 'Gold: The Midas Touch'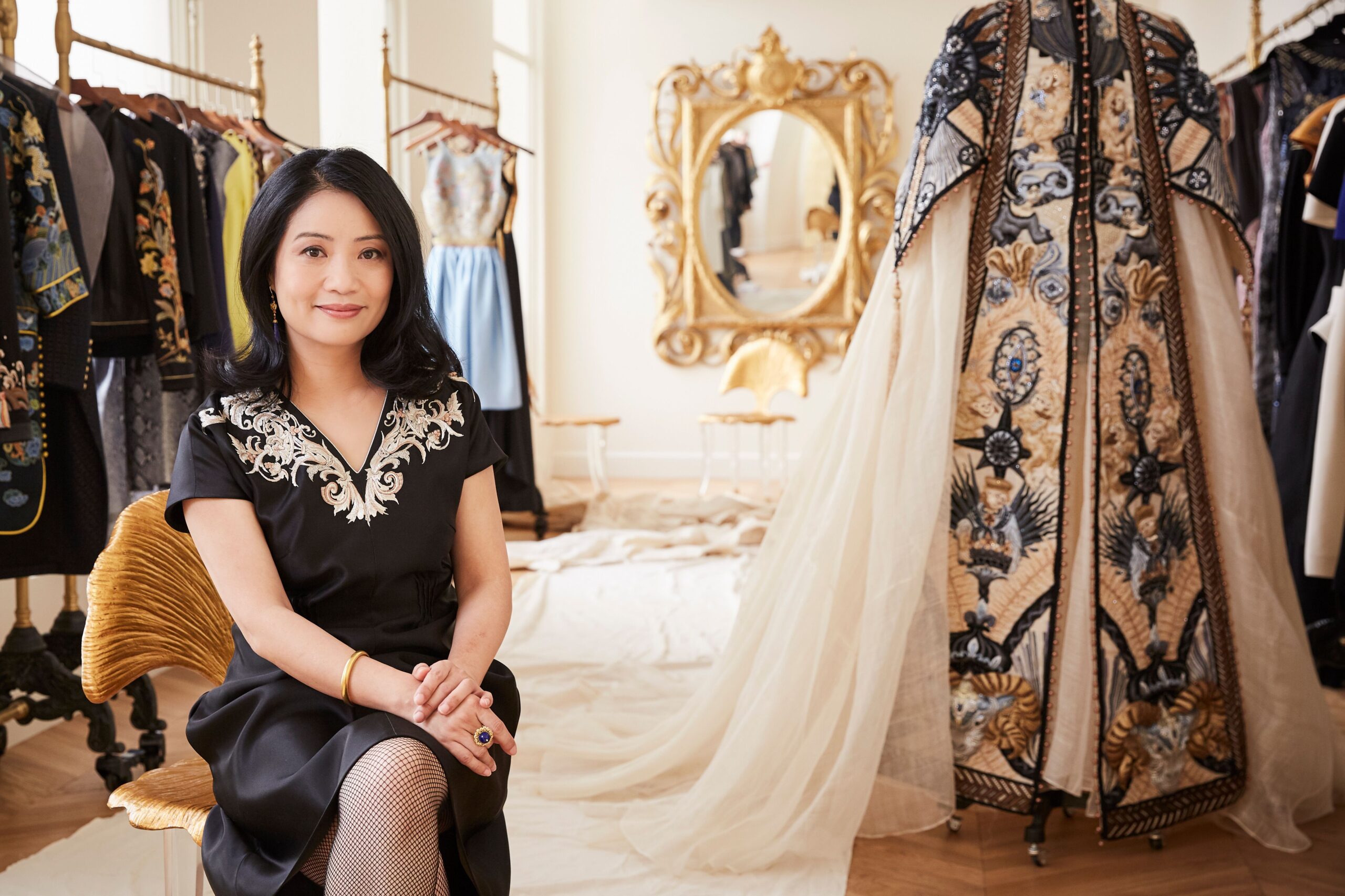 Chinese Couturier, Guo Pei collaborates with Sotheby's, showcasing her adorned gold sculptural gowns in London and New York — as part of Asia Week in New York in September, followed by 'GOLD: The Midas Touch' in London on 29th October.
---
One thing remains unchanged over six millennia: gold. It continually maintained its position as the most valued and worshipped treasure. Surviving any civilisation, war or fashion trend, the yellow ingot has alluringly remained king of the hill. After the inaugural 2018 auction 'The Midas Touch', featuring works by Yves Klein and even a 1977 gold Ferrari, hitting a sale total of £3 million, the lustrous iridescent metal is returning to Sotheby's.
Curating the second edition of 'Gold: The Midas Touch' is world renowned Chinese couturier Guo Pei, who will collaborate with Sotheby's in New York and London as part of Asia Week in September. Throughout her 30 year career the 'Queen of Couture' has showcased the most intricate level of embroidery craftsmanship and is featured in Time Magazine's top 100 most influential people. She is most renowned for designing Rihanna's luminous gold dress for the 2015 Met Gala, which graced the cover of Vogue.
At The Midas Touch, collectors will see works adorned by the single metal that has outlived great civilisations. The auction will encompass works from contemporary art, Russian works of art and fabergé, furniture, fashion and jewellery. Alongside the items curated by Pei, the designer will be revealing four of her own costumes, including the iconic Xiao Jin or 'little girl.'
Pei's dresses bring to view the finest of traditional Chinese craftsmanship, while incorporating contemporary innovation and a Western style. The combination of Chinese folklore and French military uniforms is striking in its detail, evoking a timelessness in each layer. The rich colours of gold and yellow, formerly reserved for the emperor during the Qing dynasty, are a signature design element of Guo Pei's creations, with some gowns featuring 24-carat gold thread.
Guo Pei's works are intricately sumptuous to say the least. The costumes are crafted using metallic fibre thread layers and Indian metal wire embroidery. This style of craftsmanship is so delicate that 1 out of 7 stitches will break – meaning that each dress can take well over 40,000 hours to create. Her pieces have previously sold up to £600,000, and one can surmise that her debut at Sotheby's will equal that.
An acclaimed highlight of the 2019 sale, carefully chosen by Pei, is a pair of 20th century multi-gem and gold horse heads by French-American sculptor Herbert Haseltine. Previously owned by notorious heiress and socialite Barbara Hutton, former wife of Hollywood actor Cary Grant, the piece is expected to reach targets of £600,000-£800,000.
Guo Pei says: "Working with a prestigious institution like Sotheby's has always been a wish of mine. I am thrilled to make this collaboration a reality. Through Sotheby's, passionate art lovers will have a chance to appreciate the true value of my couture creations." This auction is continuing to confirm Pei's place in the Asian art historical canon.
This September, Sotheby's New York is hosting a week of exhibitions, coinciding with the 11th edition of Asia Week. The biannual event exhibits all aspects of art from Asia, ranging from ancient to contemporary. Across several auctions, Sotheby's will put on show examples of pottery, bronze, jades, ceramics, sculptures, paintings and calligraphy.
'Gold: The Midas Touch' follows Asia Week in New York, on the 29 October 2019, at 2pm, Sotheby's London.
---
Featured Image – Photo courtesy of Chris Floyd & Sotheby's.