The Woman Behind EDITION's Luxury Hotels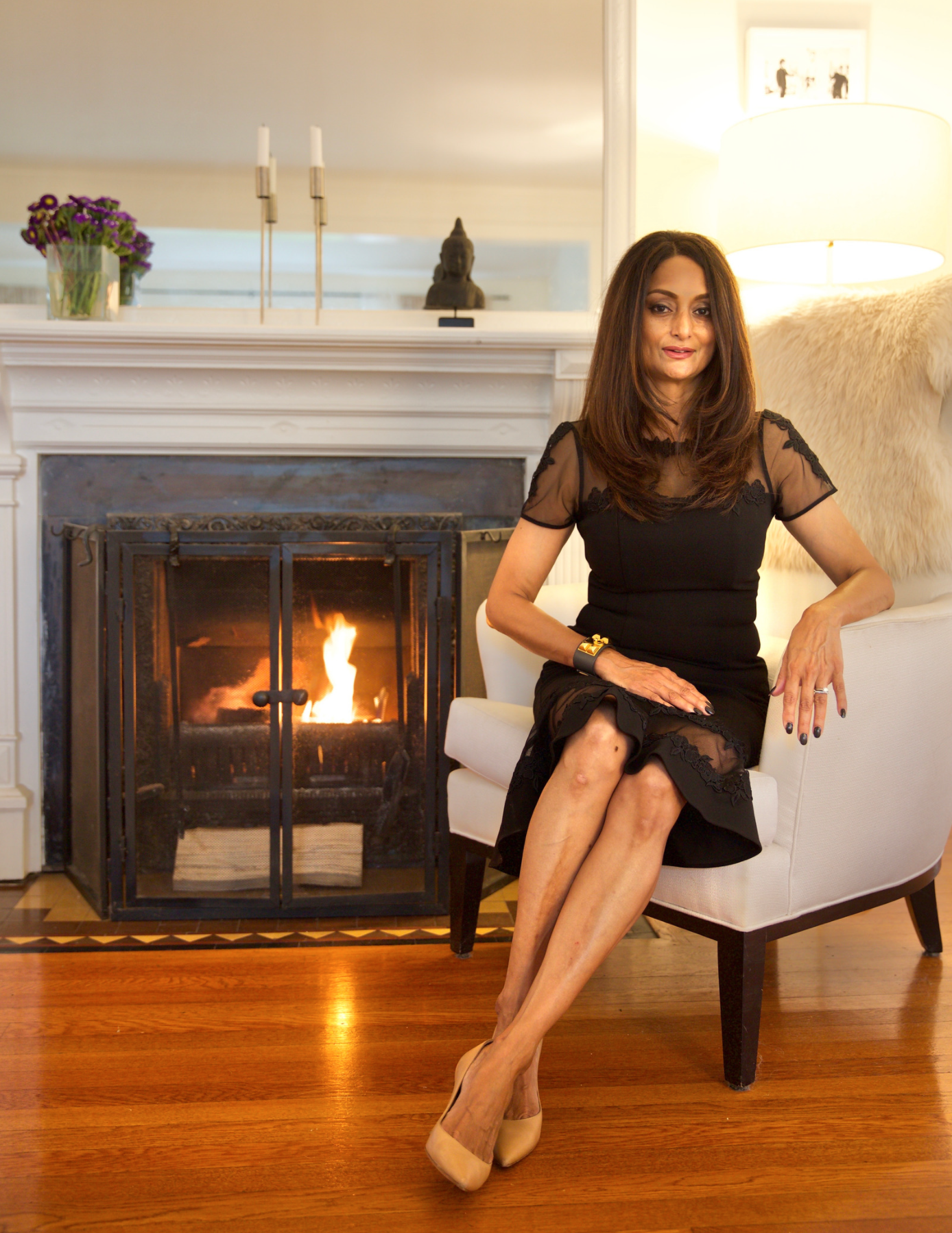 Architect and designer Asiya Chowdhury on her long career as Vice President of Ian Schrager's famous line of luxury hotels around the globe.
---
Envisioned by international real estate mogul and hotelier Ian Schrager is a luxury line of boutique hotels called EDITION, located at top cosmopolitan cities around the globe, from New York, Miami, to London, Tokyo and beyond.
In the 70's and 80's, Schrager and his late business partner, Steve Rubell, created the legendary Studio 54 and Palladium nightclubs. Shortly after, the pair turned their attention to the hotel industry as they introduced the concept of the "boutique hotel" to the world with their 1984 opening of Morgans Hotel.
In 2005, Schrager sold Morgans Hotel Group to launch his own concept, Ian Schrager Company, where he collaborated with Marriott International to introduce EDITION.
Behind the scenes, however, is none other than Asiya Chowdhury, Vice President of Architecture and Design. At the helm of each glamorous hotel in Tokyo, Milan, Shanghai, Sanya, Doha and Singapore, Chowdhury has directed and executed each fine detail, from EDITION's seductive structures to furniture, interior styling, installation, and even the sexy lighting and scented lobbies.
We visited Chowdhury at her quaint home in Westchester, New York, where she talked to us about her decades long career in an male-dominated industry of architects and real estate sharks driven by the experience of luxury design, sophistication, lifestyle, and hospitality.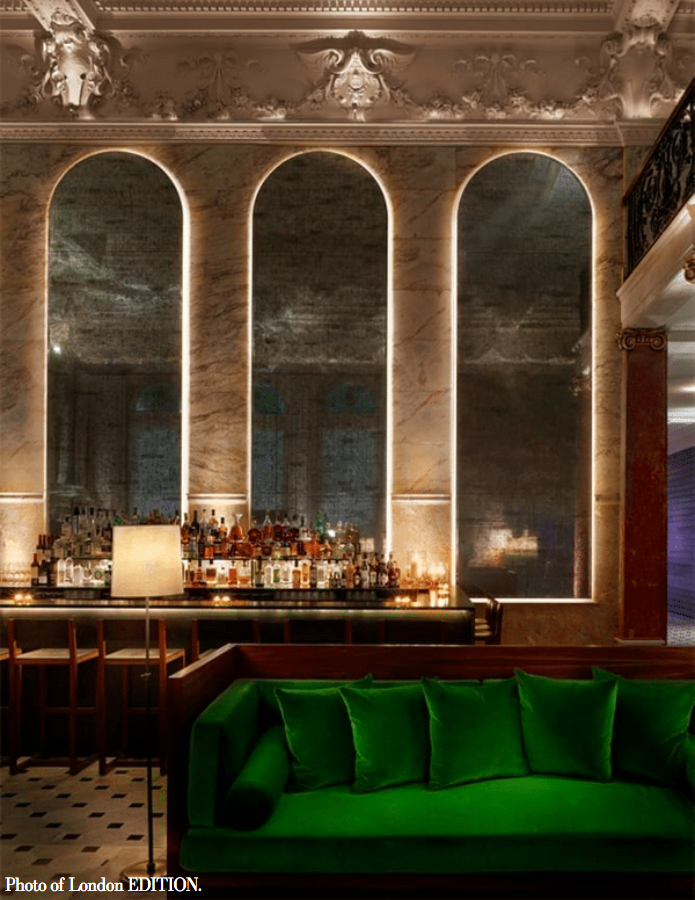 What inspired you to become an architect?
The desire to be in a creative profession and break the mold. I was admitted into medical school, which was a more socially acceptable profession for a woman. It was alluring to see all the creative work that architects do and how few of them were women. I thought I could do both – be creative and break the stereotype.
Where did you begin and where are you now?
I started at our own design office at the age of 24; taught at my alma mater at 27. While doing that I received an Aga Khan Program scholarship to study at MIT. Since graduating from there I have been working in NYC for the last 2 decades and I am still here!
What is a typical day as Vice President of Architecture and Design at Ian Schrager Company?
It's a mixed bag. Somedays it is book ended with 7am and 9pm conference calls with Asia and Europe. In between anything from internal design meetings, speaking with designers to discuss and convey ideas, looking for styling and artwork, budgets sketching – we are jacks of all trades.
What has been your favorite project and why?
The Tokyo Toranomon EDITION. We opened it last year in September, right in the middle of the pandemic, 6739 miles away, 14 hours ahead from NYC. Hotel openings is very intense and involved process, equal parts exhausting and exhilarating. What was remarkable about the Tokyo opening was that all pre-opening styling, installation, accessorizing, light focusing and adjustments were done remotely, often throughout nights, often through translators. Now looking back, beyond the challenges what it really showed to us and me personally that how resilient, adaptable and focused the team was to pull off this opening. That is human resilience and ingenuity in the face of a crisis!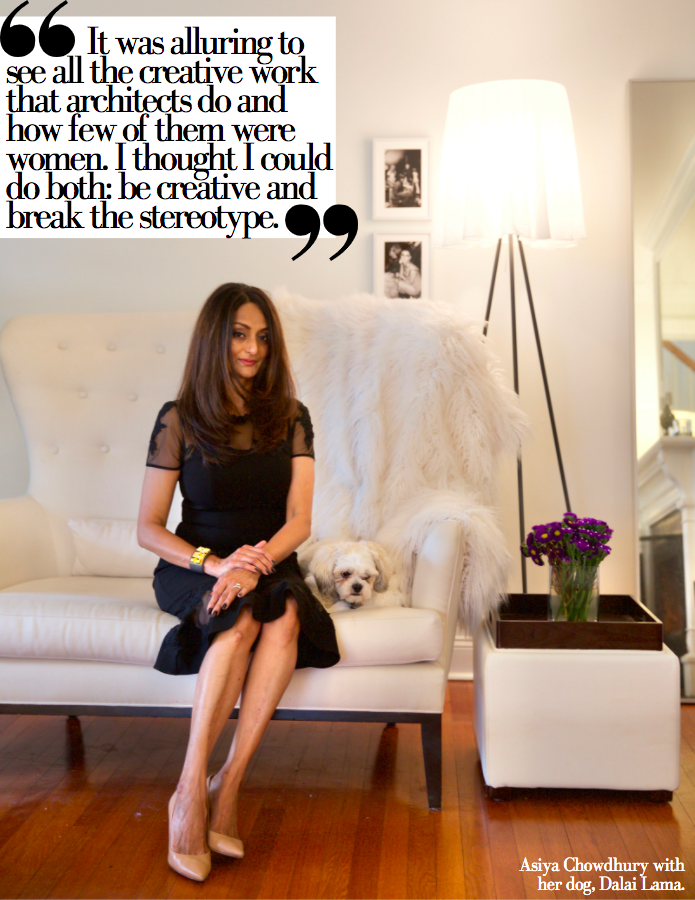 You have worked with Ian Schrager's team for over 9 years. How has this experience been for you?
It has been truly invigorating and fulfilling to work under such an icon. You have to be 100% focused and dedicated to his design process. The ultimate rewards are the unique and enchanting hotels we create as part of the Ian Schrager Company design team.
Where do you get your design inspiration from?
Various sources from my travels, fiction, art…
Your job seems so glamorous! Describe what it's like to attend a hotel opening party.
Laugh! It seems very glamorous from the outside, but involves a lot of hard work, dedication and nail-biting to get a hotel design over the finish line. I remember opening the EDITION in Shanghai in 2018. 100+ interior planting arrived just 45 minutes before the opening party. We were physical moving the plants in the main restaurant literally, organizing ourselves. There was no time to design direct. This was happening while beautiful fashion models started arriving for the party, my hair dresser was waiting in my room. We finally finished just about time, and ran to the room to get glammed up and join the party, albeit an hour late.
Explain your project with the Monaco peninsula.
That was an amazing urban design project where we were creating a whole new peninsula in the sea off the coast of Monaco. As you know, Monaco is the second smallest country in the world and we were creating additional land mass for Principality of Monaco. Urban design lead for a 16-hectare sea extension peninsula project with 275,000 m2 of mixed-use development, located near the Monte Carlo Casino and Grand Prix racetrack.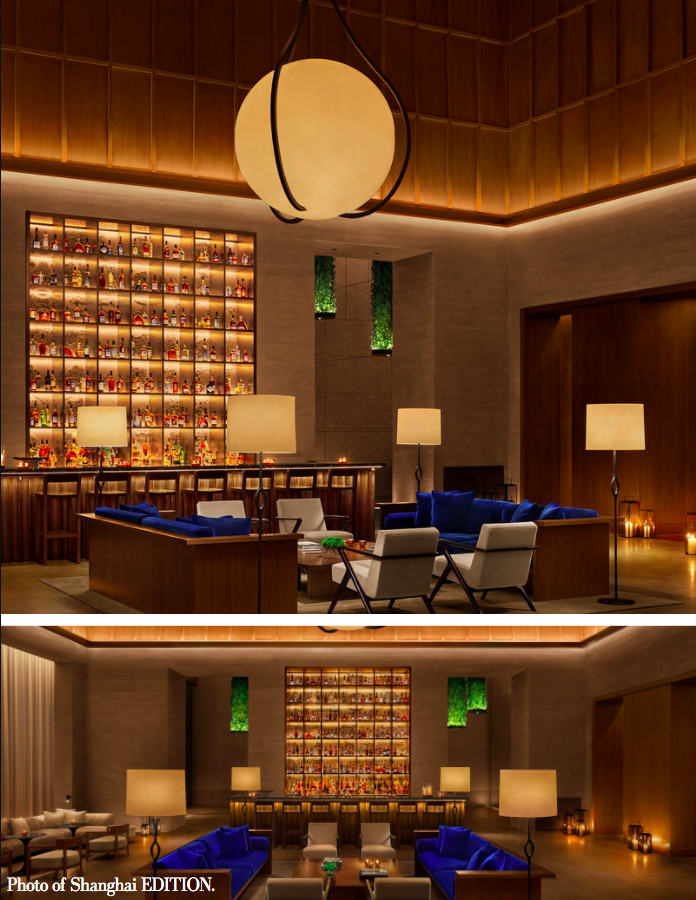 Describe your aesthetic in 3 words.
Simple, sophisticated, authentic.
What is your creative process?
​I use the analogy of filmmaking, where we at Ian Schrager Company play the role ​of the director, the designers are the actors and together we tell the unique story of each ​EDITION which has a common DNA yet rooted in the locale.
Who are some architects that inspire you?
My favorite architects are Louis Kahn and Mies Van der Rohe. Marcio Kogan and John ​Pawson. Each maestro has taught me about different aspects of architecture and ​design.
Name your favorite female artists.
I have quite a few. I am beg fan of Jenny Holzer, Frida Kahlo, Anne Leibovitz. Recently I saw the work of Anne Pietrzak's work on ART SHE SAYS and loved it!
See Also

What is your favorite city in the world?
​Tokyo. Every corner reminds me of a Haruki Murakami story.
Name your favorite interior designer.
I like Neri & Hu. The founders Lyndon and Rossana are my friends who run a global design atelier from Shanghai, Really talented and fun people to work with.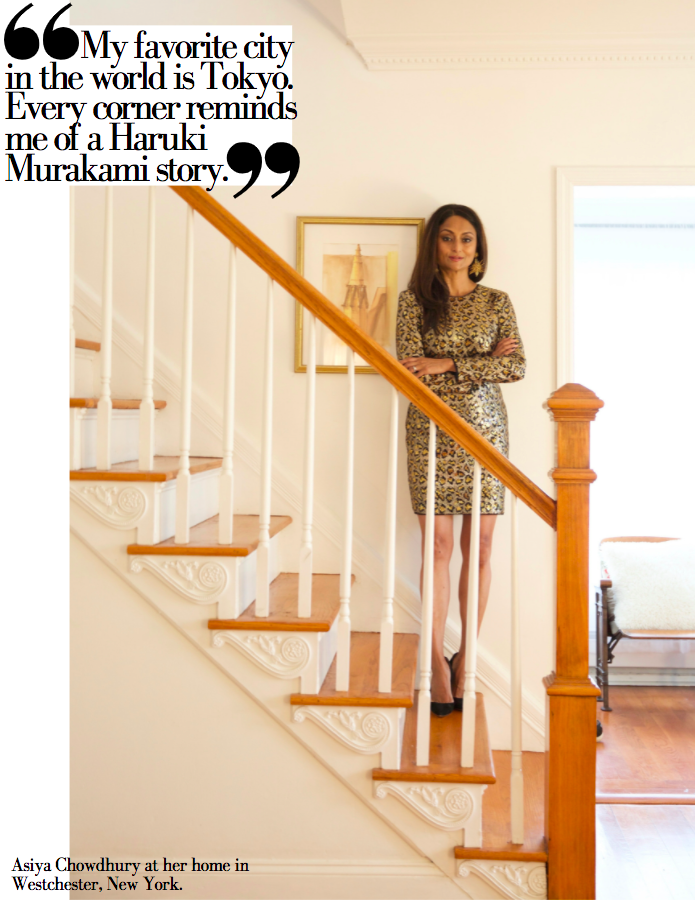 Talk about your upcoming project in Milan.
It is a beautiful 19th Century Italian Palazzo with a central garden. It is a luxury/lifestyle ​hotel with 116 rooms, the public areas in the garden courtyard will be really special – the ​center of all activities w/ food and drink offerings.
Tell us about your own side projects.
My husband and I have a small house in the Greek Island of Andros. We traveled in Greece a lot and fell in love with Andros a verdant island on the Cyclades. We have been designing and renovating the house for last 3 years – a perpetual work in progress. Next we are planning to design the garden!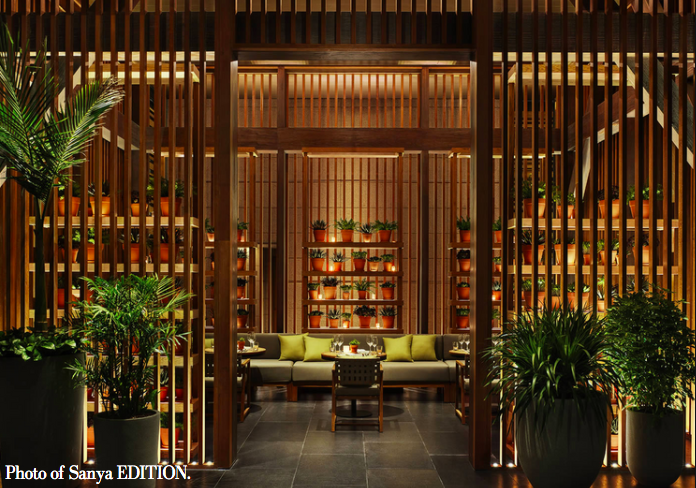 How has the hospitality industry shifted over the last 20 years?
It has shifted quite a bit, moving away from traditional perception of name-brand luxury. The value is more in the experience of authenticity, comfort and well-being. In EDITION hotels, that has been always our goal in design. It is not about being trendy but in creating simple, authentic and unique experiences.
In such a male dominated field you have such a big role and have accomplished so much. Describe what it's like to be a female in architecture. Have you faced any obstacles and what were they?
​I used to feel a lot more isolated when I was in the field of architecture. Yes, there has ​been ​obstacles and validation issues. I am expected to prove myself over and over as ​a professional ​whereas it is not expected of my male peers. It is a lot better now I work ​in the hospitality design which is populated by many talented women designers.
After over 20 years of architecture, what do you envision is next for you?
At some point I would like to write and publish about my experience in architecture.
What piece of advice can you give to aspiring architects?
Be resilient, be innovative and never give up on your goals to create truly unique experiences.