Art Basel Switzerland: Top Women Artists Under $100K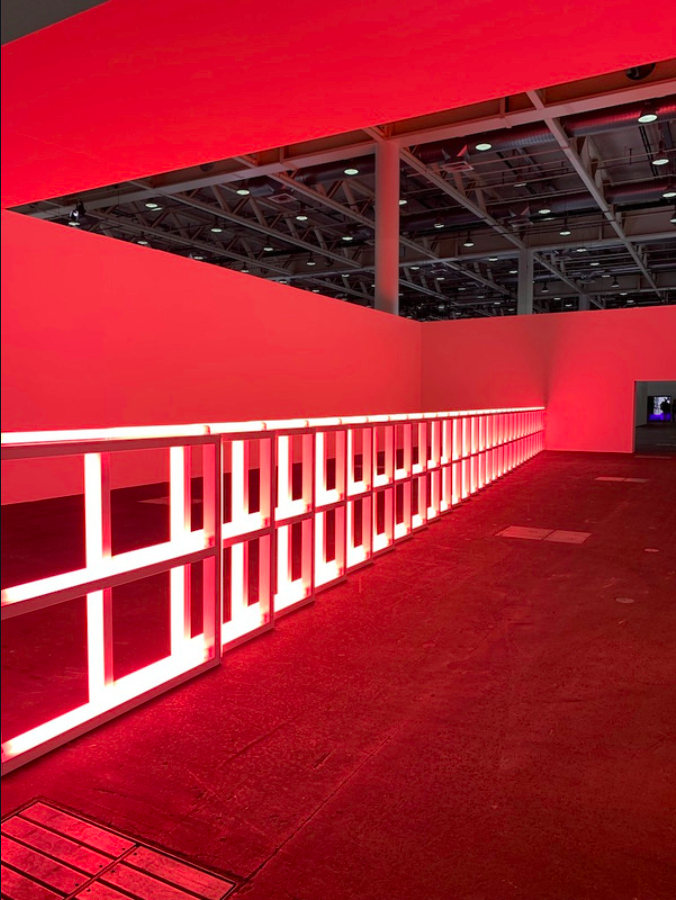 ART SHE SAYS was around during the preview days of Basel taking notes for you on some worth-to-have works by women artists under $100K.
The most elite contemporary art fair is finally back in Basel, Switzerland, with the first full-scale international art fair after more than 18 months. Although it succeeded in bringing together 272 premier galleries from 33 countries and territories, the fair had a much more "among friends" vibes than usual (as it was missing most Americans and Asian collectors.) Nevertheless leading European collectors were largely present, with a huge appetite for both meaningful conversations and great acquisitions after months without major fairs.
However, from the very first moments of the preview days you could tell that it was not exactly the same, as in 2019: VIP guests at the the Messeplatz in Basel were welcomed by an an army of huge plastic bubbles playfully rolled around with the performance conceived by Cecilia Bangolea, which partially cheered them up while being first forced to stop at the COVID check-in center, rather than directly rushed to the champagne breakfast wielding their VIP cards.
Despite the success of the fair's first days which saw seven-figures sales, we all agreed that the tone was slightly different, and the fair was much less frenzied. However, this didn't prevent dealers from bringing outstanding masterpieces as well as super contemporary art pieces, both at super high, and often inflated, prices.