Fresh & Fast-Selling at Frieze London

The buoyant energy in London during Frieze Week must have fueled collectors' appetites for emerging women artists. This year, they were all in high demand and rapidly sold out at the fair, often commanding new records at the auctions held during the same days. Take a look at the most interesting cases we've discovered in the past week.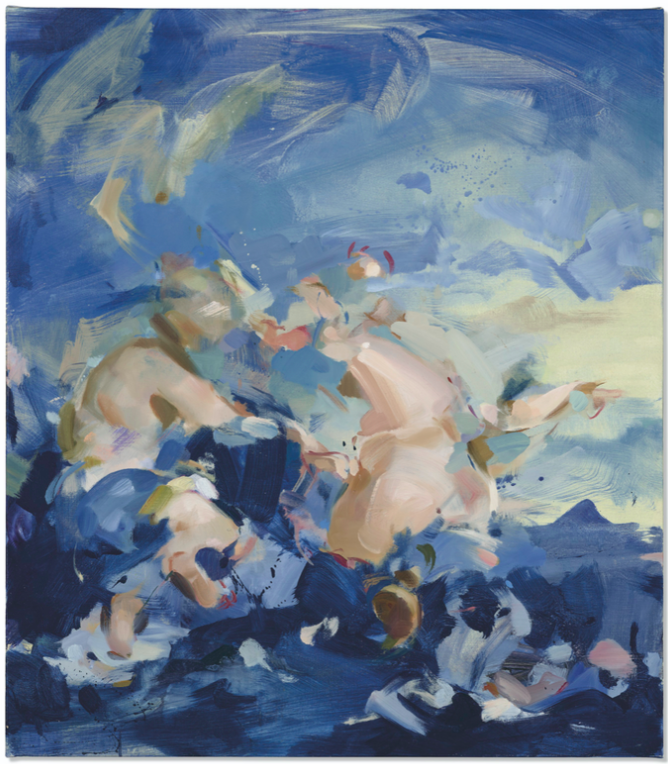 The most striking case was Flora Yukhnovich (b.1990): Her "I'll Have What She's Having" (2020) was sold at Sotheby's on Thursday evening for a record £2.3m (with fees) starting from a pre-sale estimate of £60,000-£80,000 and prices in the low thousands just a few years ago. The following day her "Tondo" (2016) at Phillips went for £420,000 (£529,200 with buyers premium) against a £40,000-£60,000 estimate while at Christie's "Puits d'amour (Wells of Love)" scored £910,500, from an estimate of £60,000-£80,000.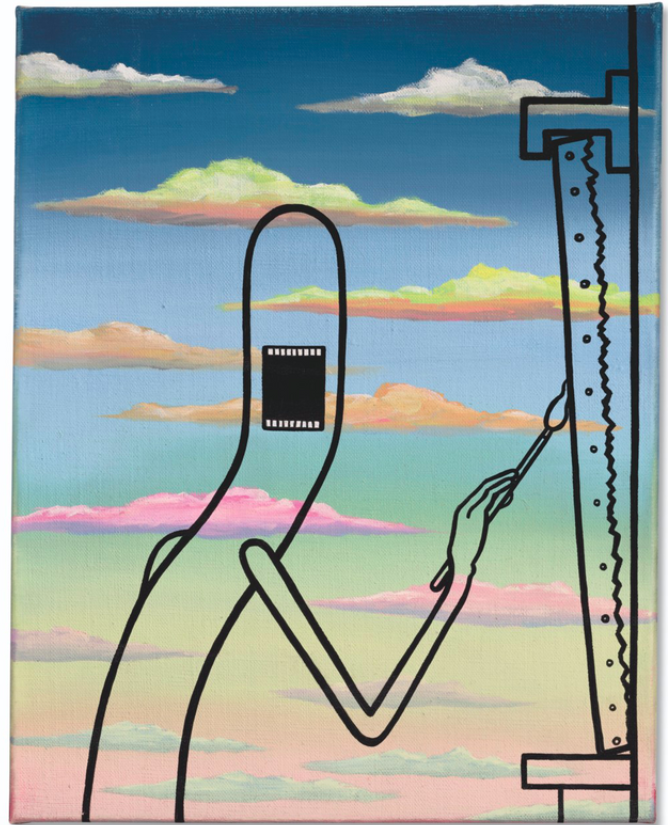 The great collector's appetite was confirmed also for the elegantly uncanny surrealist scenes by Emily Mae Smith (b.1979) whose "Invisible Woman"(2016) sold for £930,000 from an estimate of £40,000 – 60,000. At the same time Christie's offered in its evening sale the dramatic "Paint as I'm screaming" which reached £118,750 doubling its estimate.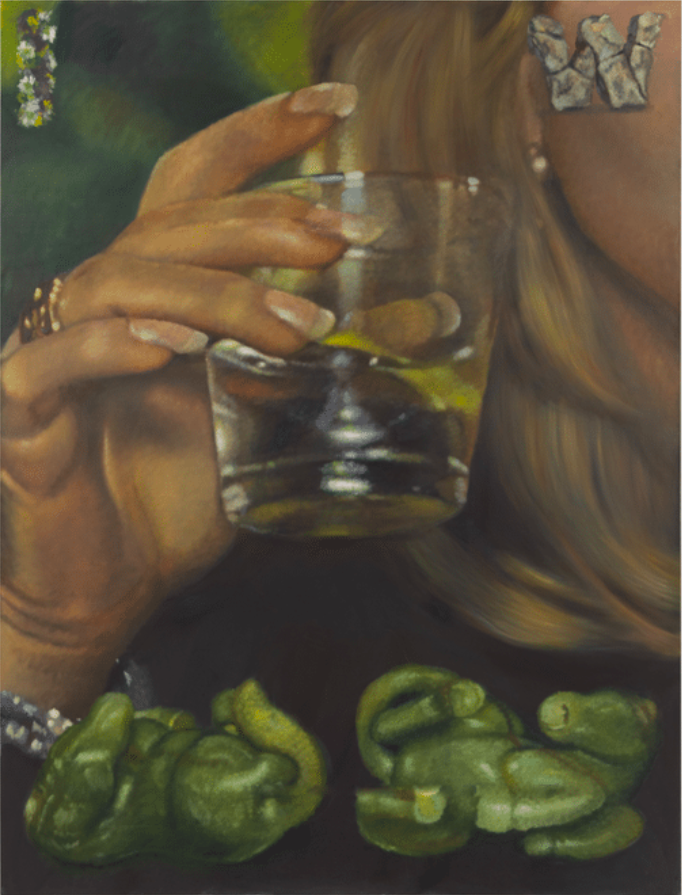 Record prices this week were also set for other quite-new to auction women artists as Sanya Kantarovsky ($536,600), Shara Hughes ($1.19 million), Ewa Juszkiewicz whose draped made ten-times estimate at £352,800 and Issy Wood (£327,600, or $450,000).
The latter in particular was soon sold out also at Frieze, where she was presented with a solo booth by taste-making gallery Carlos/Ishikawa. Interest in the young painter has been growing rapidly among collectors and museums in recent years, and it's very hard for collectors to secure one of her works.
I keep being told that the days of an artist remaining oblivious to their output as a monetisable commodity are long gone: an artist should know her prices in at least three currencies, should keep a tight grip on ideas of value and scarcity and long-term investment and brand. She should study The Game, insomuch as she is both player and pawn.

—Issy Wood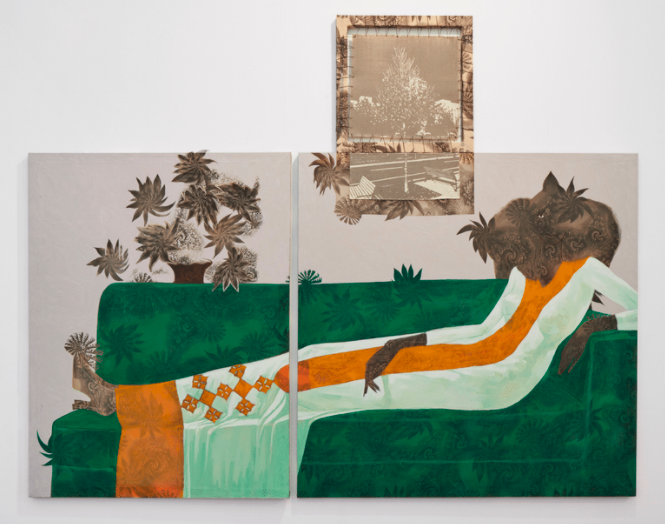 A fresh and fast-selling female artist in Frieze London was Hana Yilma Godine (b. 1993) presented by another taste-making gallery as Rachel Uffner in New York, who will open a show of her in January, with a two venue exhibition together with Fridman Gallery. Prices are around $25,000-for now.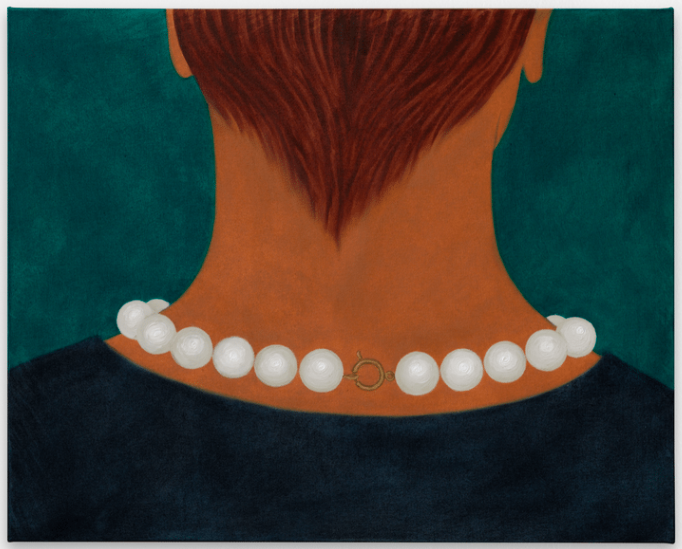 Also fresh at Frieze London was Helsinki-born and Paris-based artist Henni Alftan (b. 1979) who was sold before the opening of the fair at Karma. The gallery has now no works available by her due to the immediate high demand. She's currently having a show also at Sprüth Magers in Berlin.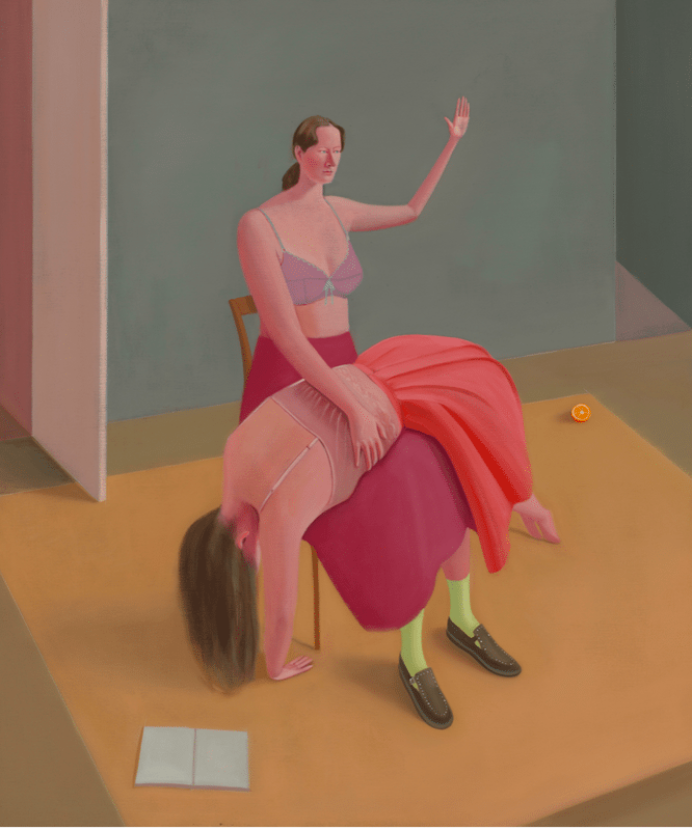 Another hot but almost impossible to acquire women artist who debuted at Frieze London is Australian artist Prudence Flint (b.1962) who is also having a show at Mother's Tankstation London Location with all works immediately sold out, well before the opening, If you were lucky enough to spot her (and maybe acquire) when they first presented her vibrantly narrative works at Felix LA two editions ago, forget the prices you were told as now she already goes over $50,000.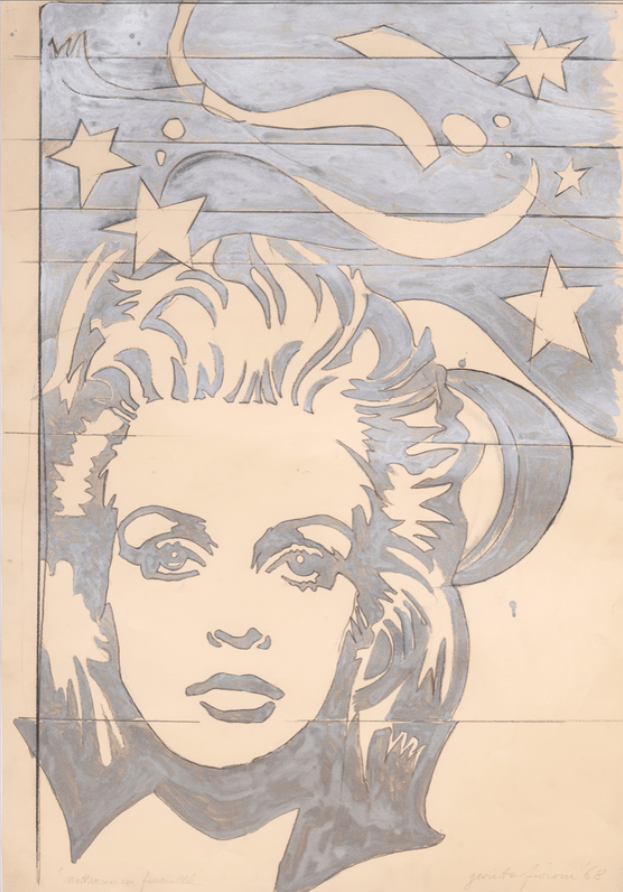 Also not young but quite fresh at Frieze – and more specifically Frieze Masters – the Italian pop artist Giosetta Fioroni (b. 1932) who is finally seeing her much deserved international recognition. Her extremely personal interpretation of pop art sees a persistent exploration of femininity based on her personal experience and interpretation of this category in popular culture. Luxembourg + Co.dedicated her a solo both at the fair and at her London gallery, but it paid out as all the works were already sold out within the first days.
I have worked a lot, not on feminism but on femininity. I would like to maintain a distinction. In a period of lively feminism, I was interested in the look, in the atmosphere tied to femininity.
—Giosetta Fioroni