Yukako Yamashita: Opening Japan's Borders to the Global Contemporary Art Scene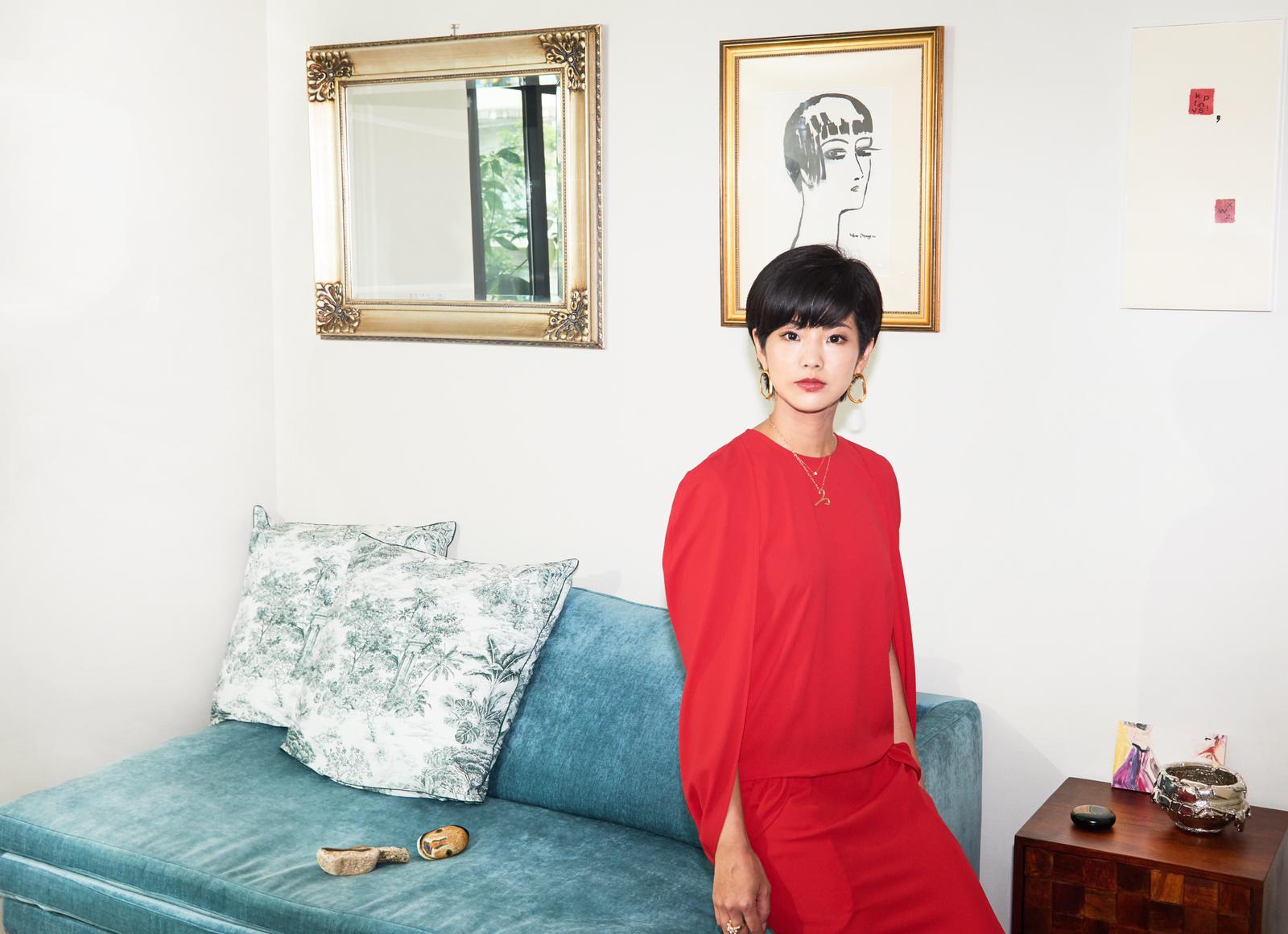 Photography by GO MINAMI
Japanese art dealer Yukako Yamashita brings international artists to Ginza, the heart of Tokyo, to diversify Japan's art scene and encourage the next generation of artists and collectors.
---
While Japanese art concepts have influenced much of the world, Japan has yet to open its borders for global contemporary artists. After studying art business in London, Yukako Yamashita noticed a lack of Western art featured in Japan. When the CEO of Tsutaya reached out to Yamashita in 2017 about opening a gallery inside Ginza Six, a luxury shopping destination, Yamashita created THE CLUB, a gallery that aims to fill the gap and introduce more international artists to the Japanese art scene.
Located in Ginza, the center of culture and commerce in Tokyo, THE CLUB aims to be a bridge between the Eastern and Western art worlds, bolstering interest in artists from around the world. It draws its name from "The Club" on East 8th Street in New York City, which was established in 1949 by influential artists of the Abstract Expressionist movement such as Franz Kline, Jackson Pollock, Willem and Elaine de Kooning, Robert Motherwell, Joan Mitchell and Robert Rauschenberg. During this era, they invited Daisetz Suzuki, who introduced "zen" to Western society, and the Japanese painter Saburo Hasegawa to lecture to club members.
Earlier this year, Yamashita collaborated with New York curator Jasmine Wahi and held the show "all the women.in me.are tired." featuring 8 female artists: Andrea Chung, Marilyn Minter, Hiba Schahbaz, Zoe Buckman, Mequitta Ahuja, Chitra Ganesh, and Natalie Frank. This winter, there will be a show featuring abstract artist Jackie Saccoccio, whose work is shown below.
We spoke to Yamashita about her experience with balancing Japanese cultural sensibilities with a growing body of contemporary art and her vision for THE CLUB in the future.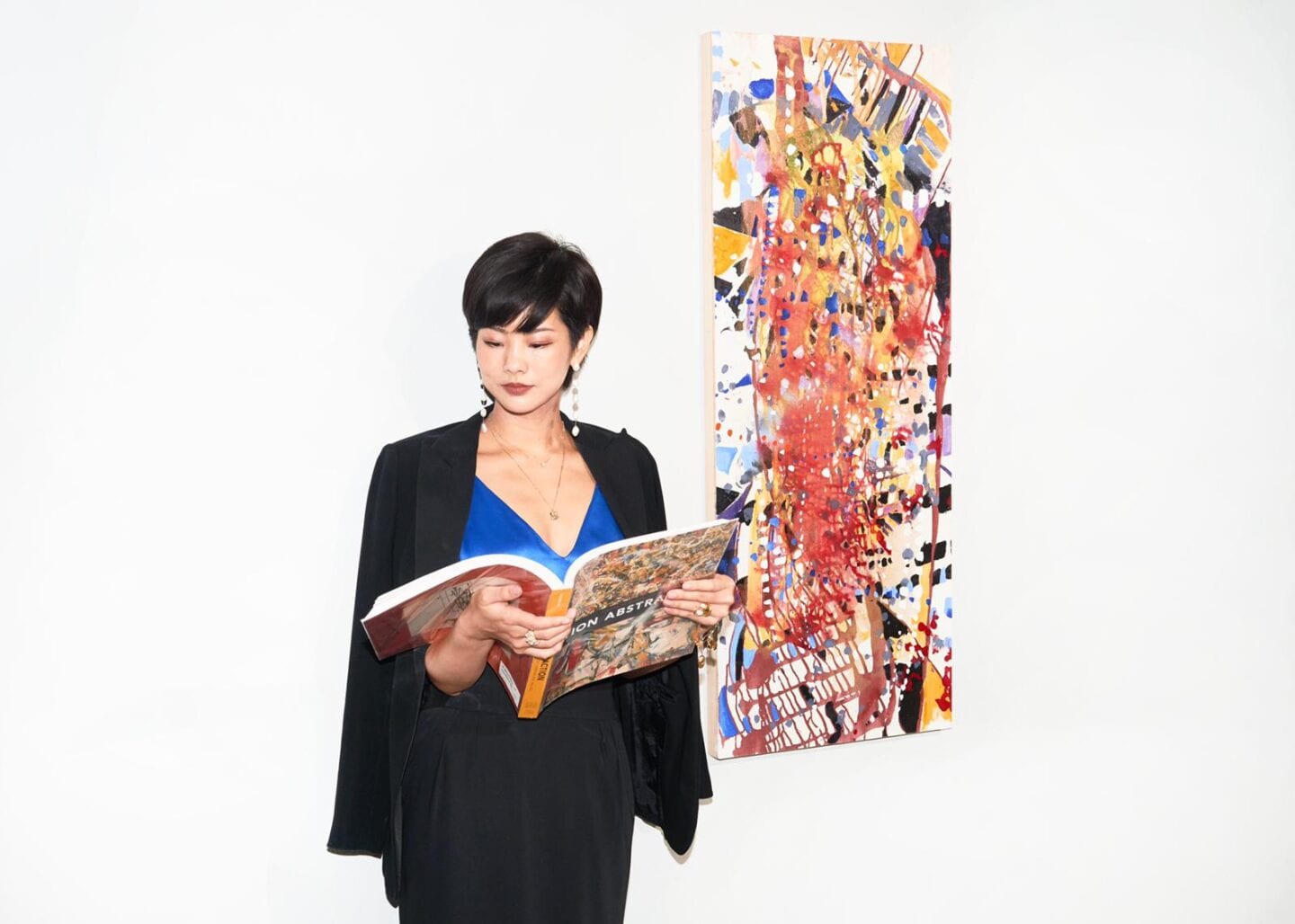 Yukako, you've accomplished quite a bit in the art world in a short amount of time, how did your journey begin?
The journey began after I graduated from Keio University in Japan and went to Sotheby's Institute of Art in London, studying Art Business. After I graduated from SIA, I started my internship at Sotheby's London Chinese Antique department. Later a position opened up in the Tokyo office, I moved back to Japan and was in charge of the sales for the contemporary art department for five years. In 2017, a prominent bookstore chain Tsutaya wanted to get into the art business and open a gallery inside GINZA SIX located in the central area of Tokyo. Mr. Masuda, the CEO of Tsutaya, reached out to me, and here I am running THE CLUB gallery for the fourth year.
What drove your passion for art?
My father is an antique dealer, and he would always share antique objects and art with me, and my mother still decorates artworks in the house by season. Growing up, I have been surrounded by art, and I enjoy art in every category from contemporary, impressionist, to Japanese traditional art crafts. The passion comes from my upbringing, and I want to share this experience with how to juxtapose and appreciate different tastes and forms of art through your own taste.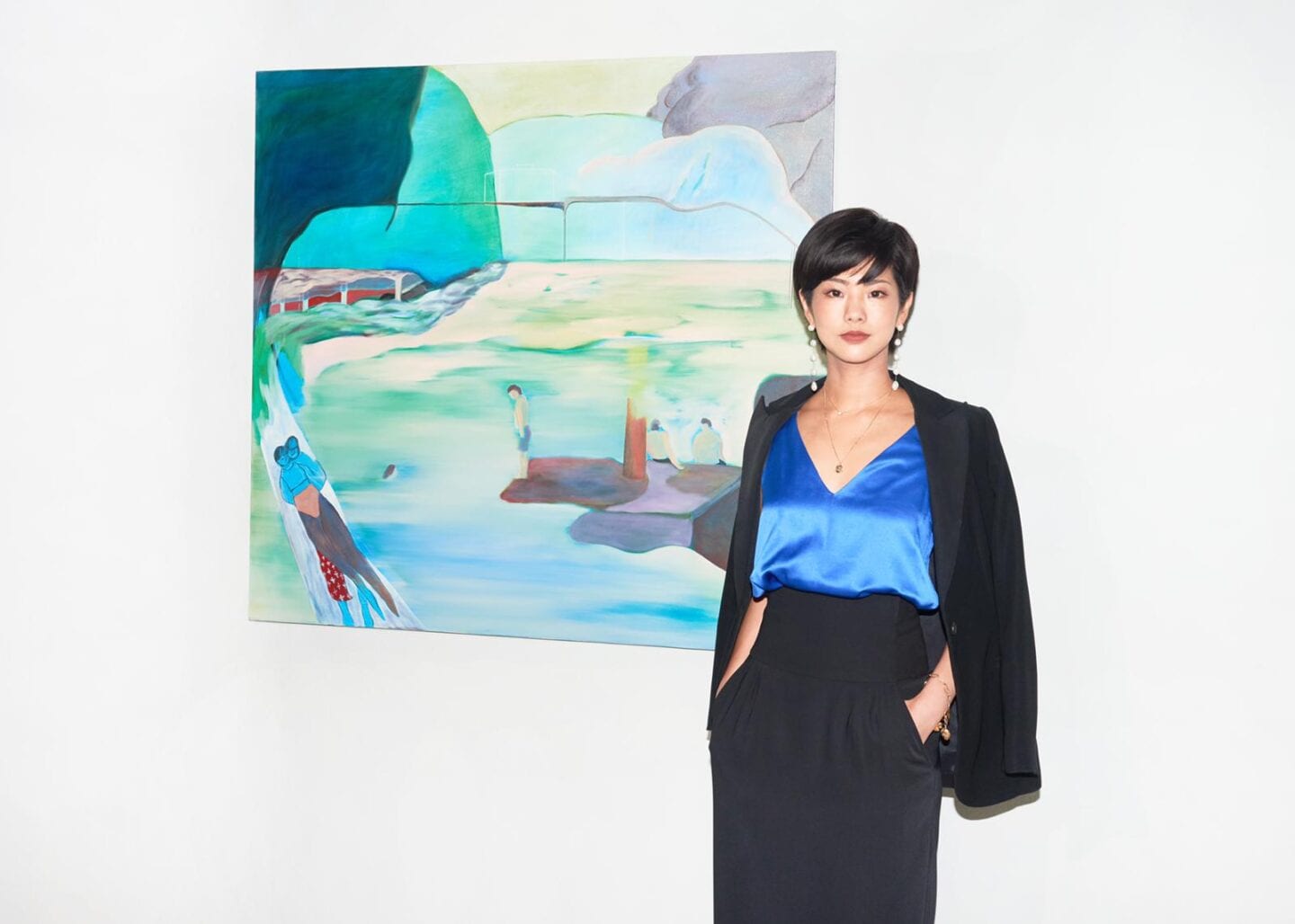 "I want to share this experience with how to juxtapose and appreciate different tastes and forms of art through your own taste."
What inspired THE CLUB and the merging of Western and Eastern art and audiences?
Even though Japan has a very profound culture and talents, one of the things that struck me when I was in London was how Japan is missing the language skills, and young talents to deliver the culture and ideas to the world (especially in the contemporary art world). Therefore, I wanted to create a gallery space that can bring the international artists to the Japanese crowd and especially to the younger generation to have a better understanding and ideas of different kinds of artists. I want to make the Japanese art scene more international through this gallery by merging these two cultures and audiences.
Moreover, my family runs a tea ceremony gallery, but in the tea ceremony, there is this concept of Toriawase, meaning to choose and combine objects from different time periods or countries with exquisite sensibility. For example, we display Japanese hanging traditional calligraphy scrolls with a western-style flower vase – I have taken this concept into running THE CLUB and the programs I choose.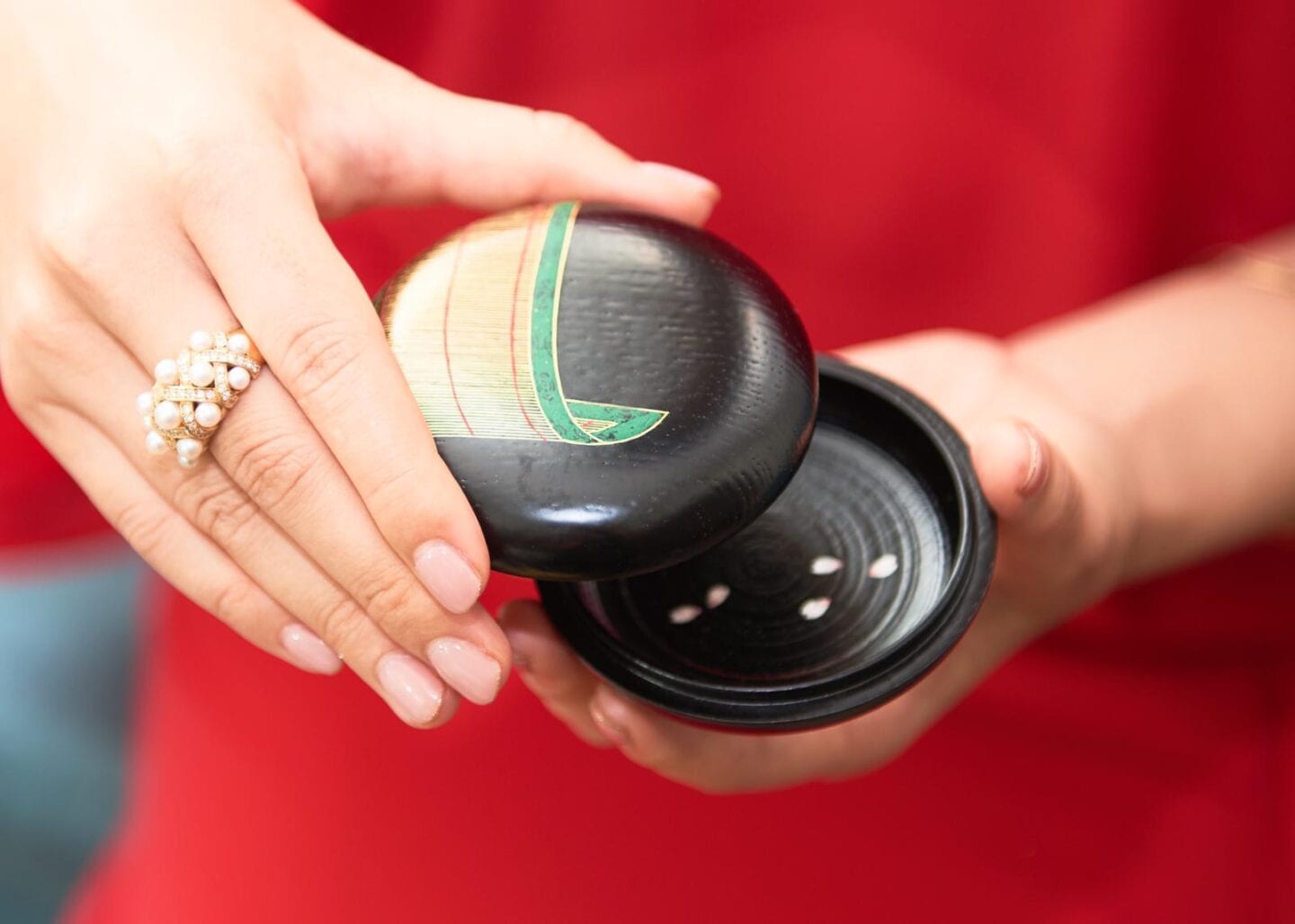 "There is this concept of Toriawase, meaning to choose and combine objects from different time periods or countries with exquisite sensibility … I have taken this concept into running THE CLUB and the programs I choose."
You seem to be inspired by women in your life such as your grandmother. Can you speak about their influence on your vision of sharing art?
My grandmother has always inspired me. Not just her independence also the way she contributes to society. She has started a foundation to fund education tuition for students with difficulties in Kyoto. Therefore when I came back to Japan from London, I had the vision to share my knowledge of art to a particular art community to generate more opportunities for the next generation which hasn't existed in Japan. A lot of programs I did at THE CLUB continue with this vision to inspire and to share – to inspire the younger generation and to share the passion of artists we love.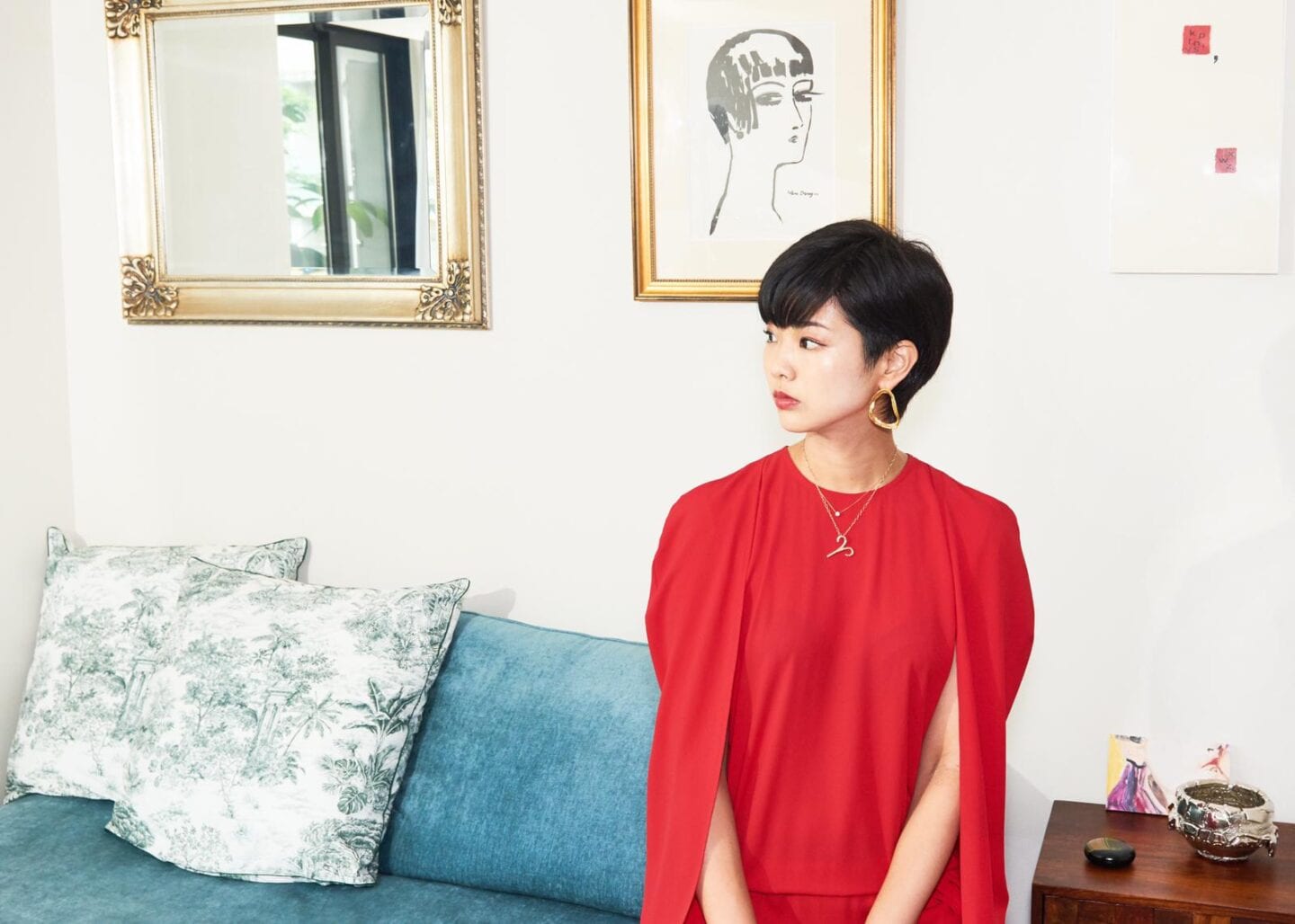 Do you notice a significant difference in the culture and reception of work between the Eastern and Western art worlds?
Sharing art or showing your art collection to the public is still not very common in Japan. For example, there are less private museums in Japan than in the US. It's also related to Japanese people's sensibility which appreciates staying discreet: Famous words by Zeami who is one of the founders of Noh (a significant form of classical Japanese dance-drama that has been performed since the 14th century), "秘すれば花 (hi sureba hana)," translated to 'Hidden is the flower': "when appears as a beautiful flower when it is hidden becomes trivial when it is manifested," a phrase indicating that things are more beautiful and appealing when a portion of them remains unrevealed, a central concept in the Japanese sense of beauty captured in Noh.
I think this is one of the most significant differences and in a way, brings the responsibility to museums, galleries, and art media to deliver valuable information and knowledge.
Who are some of your favorite female artists or pieces from female artists?
I love Mira Schendel, Jackie Saccoccio, and this lacquer artist Sotetsu Nakamura. I like the lacquer piece from Sotetsu Nakamura not just because of the beautiful objects she made, but also because she was one of the first women to take over her artisan lacquer making family of 400 years.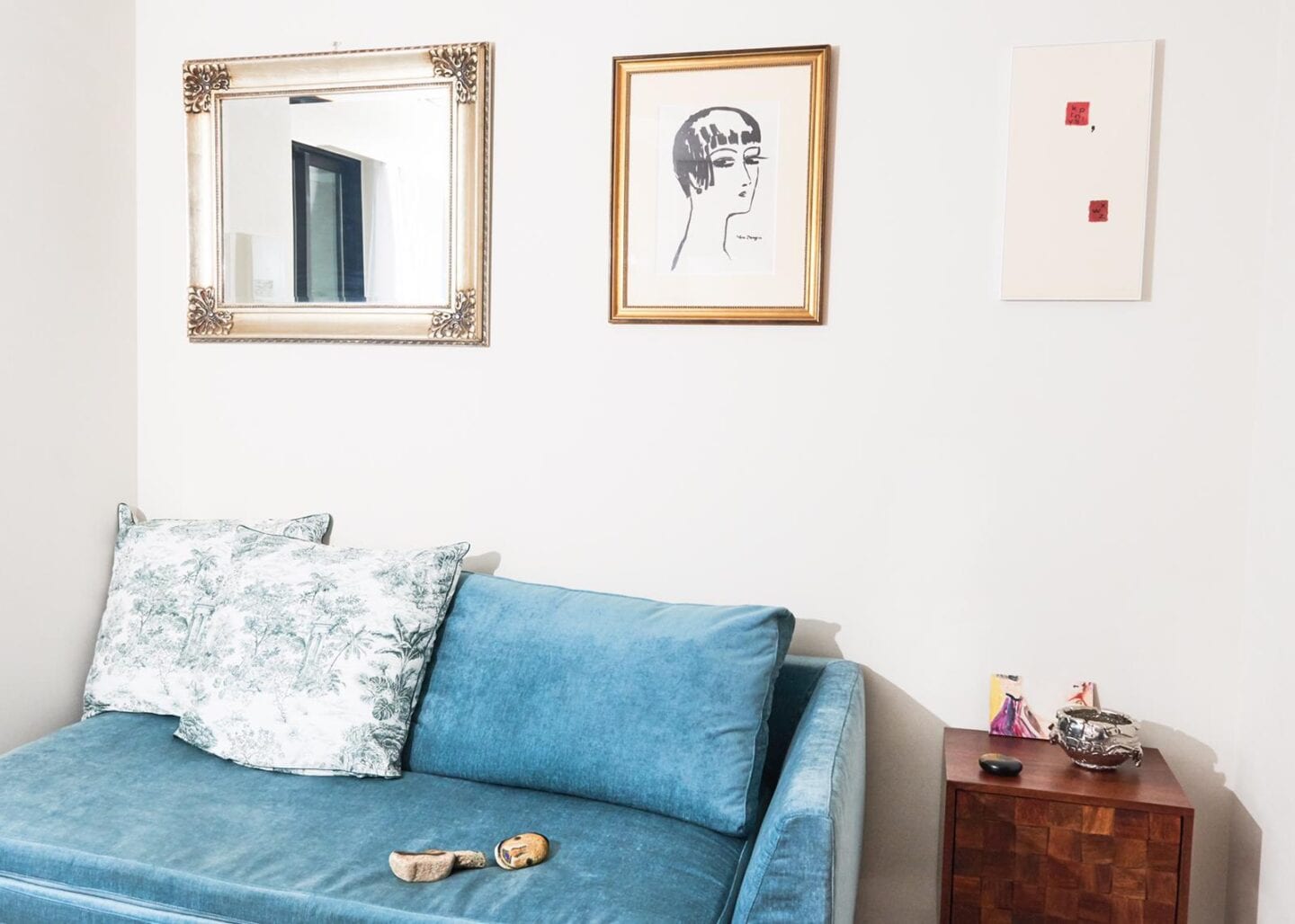 You've said that every year is another year you never imagined. As a gallery owner, how has the pandemic affected THE CLUB, and has it changed the way you approach art?
This year has changed how we connected with art and the art world. The most significant change is that we all have to spend more time at home. Many collectors' lifestyle and traveling patterns changed. Interestingly, I have met and been inquired by a lot of new collectors who are new to collecting but wanting to buy art pieces because they are staying more time at home and feel the need to have artworks at home. We also want to take this time to rethink the power of art and how art can contribute and help. We did this COVID-19 relief fund asking eight artists we work with to create a work on paper and donating all sales to the fund. We sold all the works on the day we released, and it was well received by our collectors.
During this time, we started this new Instagram account Art Home Manifesto to feature private collections around the world. We want to share art collections at home in a more relaxing way and inspire how to enjoy your art at home. Like I mentioned before, it is still uncommon for Japanese collectors to share their collections.
What has been the highlight of your career?
One of the highlights of my career is reaching an auction record for Kazuo Shiraga of 5.3 million during my Sotheby's period. It was considered the pioneer auction for the Gutai group. That experience really taught me to believe in myself without hesitation. Since starting at THE CLUB, I enjoy introducing artists I believe in to collectors and establish trusting relationships with artists. To place them with the right collectors and building up their market is also a highlight for me. My motto is always to challenge myself with new things; every day, I feel I have achieved highlights with this motto by challenging myself.