Daria Borisova: Curator, Art Advisor, and Activist

London-based, Russian-born curator and art advisor Daria Borisova has been making a name for herself in the art industry with her passion for discovering emerging talent and advocating for gender equality around the globe.
---
With her passion for discovering emerging talent and rediscovering renowned artists, Daria Borisova has proved to be a strong influence within the art world and has helped with growing the markets of many contemporary artists such as the late artist Richard Hambleton. In this process, Borisova has become a market specialist advising to her network of collectors.
Not only is she a big believer of young talent, Borisova is also a strong supporter of female empowerment movements and groups within the industry, frequently curating and orchestrating many art activations that supported women. As an active ambassador for the non-profit Beauty For Freedom, Borisova advocates for gender equality and promotes women artists. Borisova is also the global ambassador and curator for the non-profit organization "White Ribbon," the world's largest male initiative against domestic violence towards women. Known for her generous personality, she leads by the philosophy "Rise by raising others."
Borisova is currently in Ukraine working on an exhibition presenting the late artist and human rights activist Alla Horska as part of White Ribbon's annual initiative '16 Days of Activism Against Gender-Based Violence Towards Women and Girls.' The exhibitions titled "Heroine" will be shown at three separate locations, including the Ukrainian Parliament, America House Kyiv and the Kuindzhi Museum of Modern Art in the city of Mariupol. The exhibitions opened on the 25th of November and will be on view until December 19th.
As a friend, colleague and enthusiast of her work, I scheduled a phone conversation with her to talk about her passion for art and rooting for the underdog.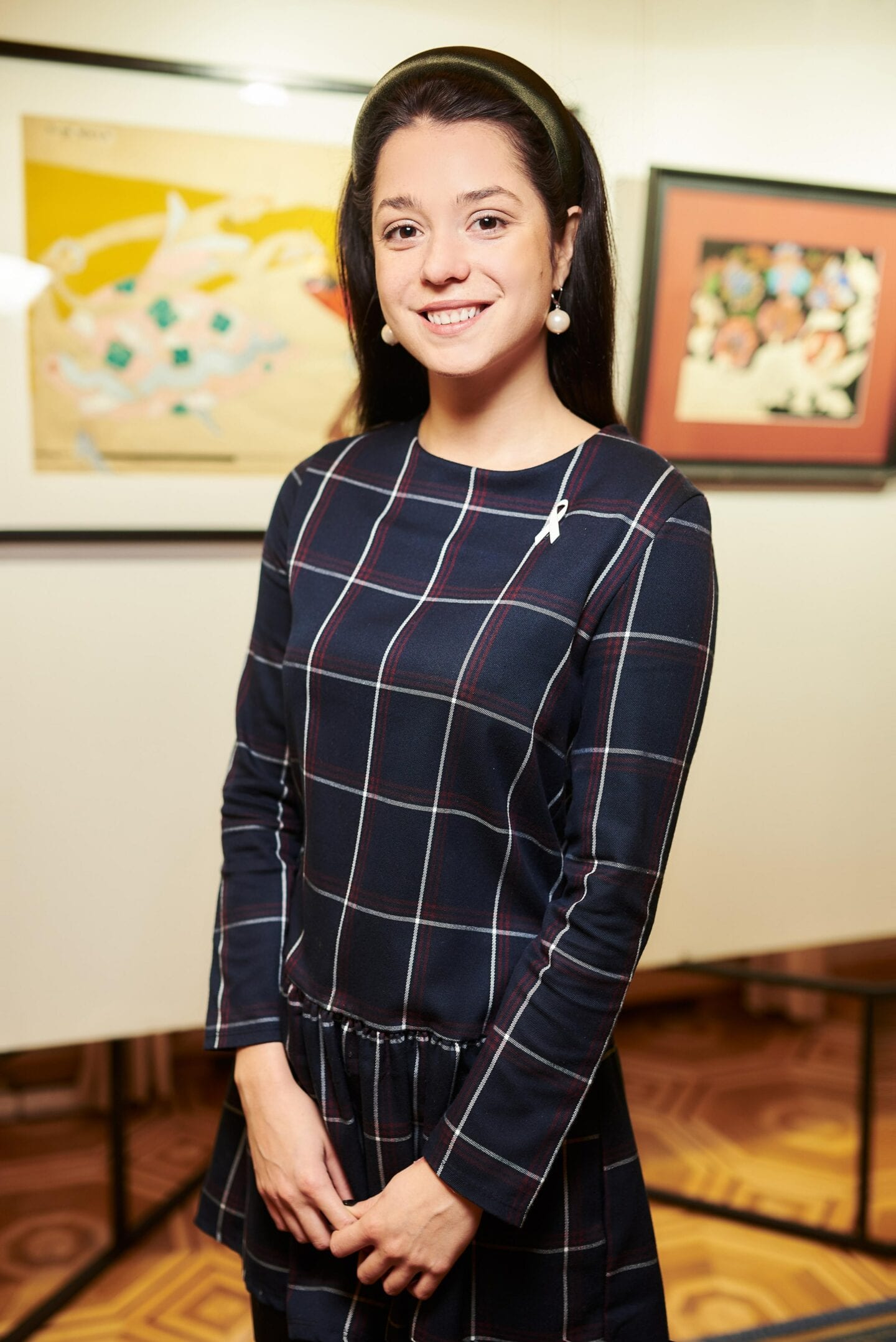 Daria, you have been making big steps and successes within recent years, where did your journey into the art world start?
I was born in the countryside of Russia. It never occurred to me that art was something people with my background could participate in. My journey began while traveling the world, and I was introduced to art in a very casual manner. It was by visiting museums, opening exhibitions and meeting artists in their studios that I realized I wanted to be around art all day long. I started helping artists set up exhibitions and fundraising auctions for nonprofits and art residencies. Leaders in the industry started to ask for my opinion on artworks and artists. I was recognized for my eye without me even realizing. The rest is history!
What drove your passion for art?
I am not certain what it is, but I think the passion is an obsession. Ha! I am married to art! I think art provides audiences with a way to express emotions, relate to other human beings, create compassion, stimulate innovation. There are just so many reasons why art is essential to our society's continued growth.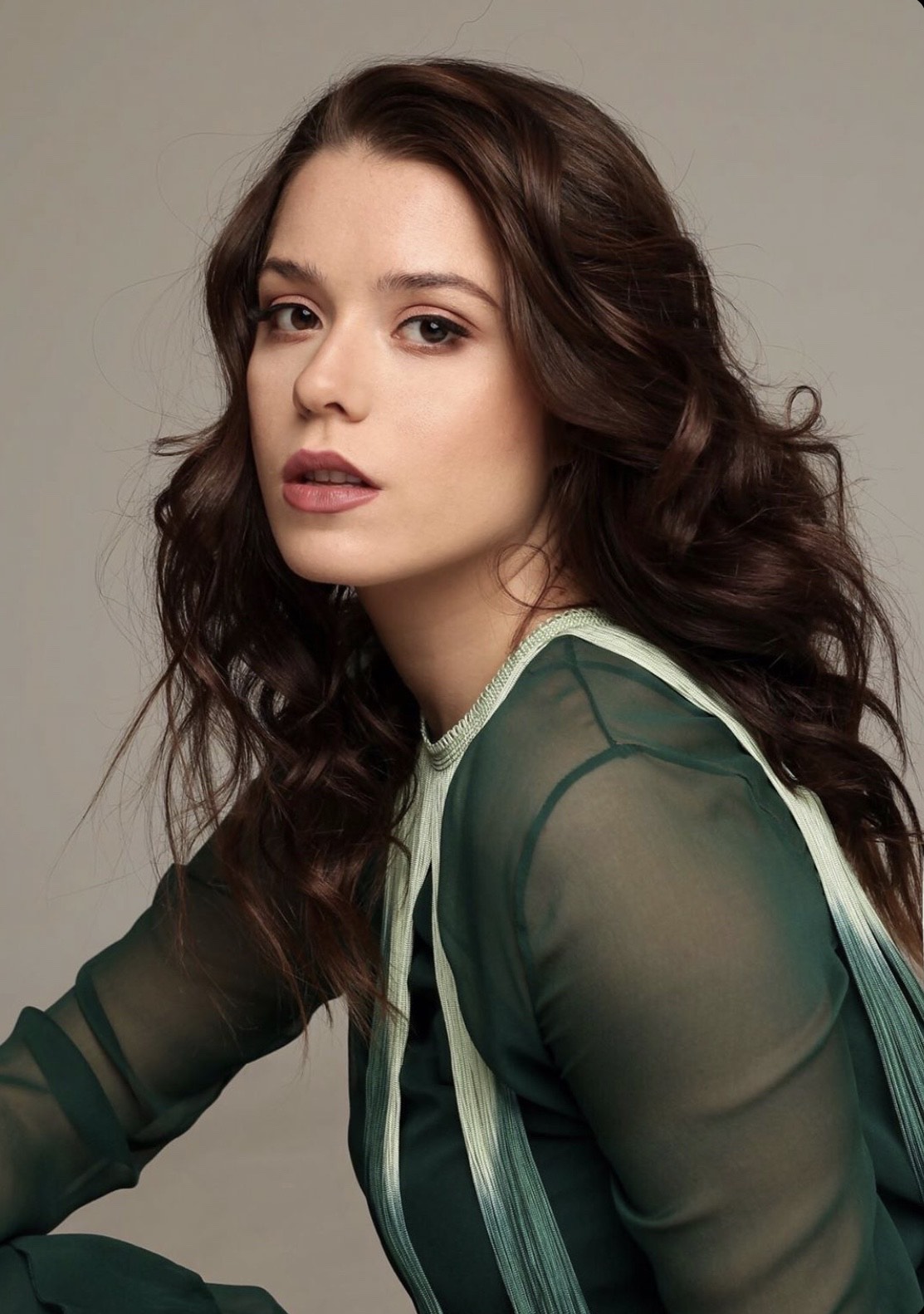 You are known for your great eye for good artwork and great talent. How do you know you are looking at a great painting?
It is a feeling–art needs to move you. I truly believe you have to be able to feel something, anything, when you look at an artwork.
Art is a way of expressing oneself. An expression of emotion. It needs to be honest and perhaps raw in that expression. As much as music can make people move, so can art. I really follow my instincts and my gut feelings. I need to get goosebumps for me to stay interested.
Can you take me through your thinking process? What are some actions you take when you encounter great talent?
I look at aesthetics first. When the work grabs my attention aesthetically I delve into the artists and their work. I gather as much information as I can. I love to study an artist's life and practice. It never gets old!
As far as a common path of process, there really is none. When you work in art, your life generally becomes art. You find or get introduced to artists and their work through all channels- galleries, events, opening exhibitions, museum shows, studio visits or introductions by colleagues.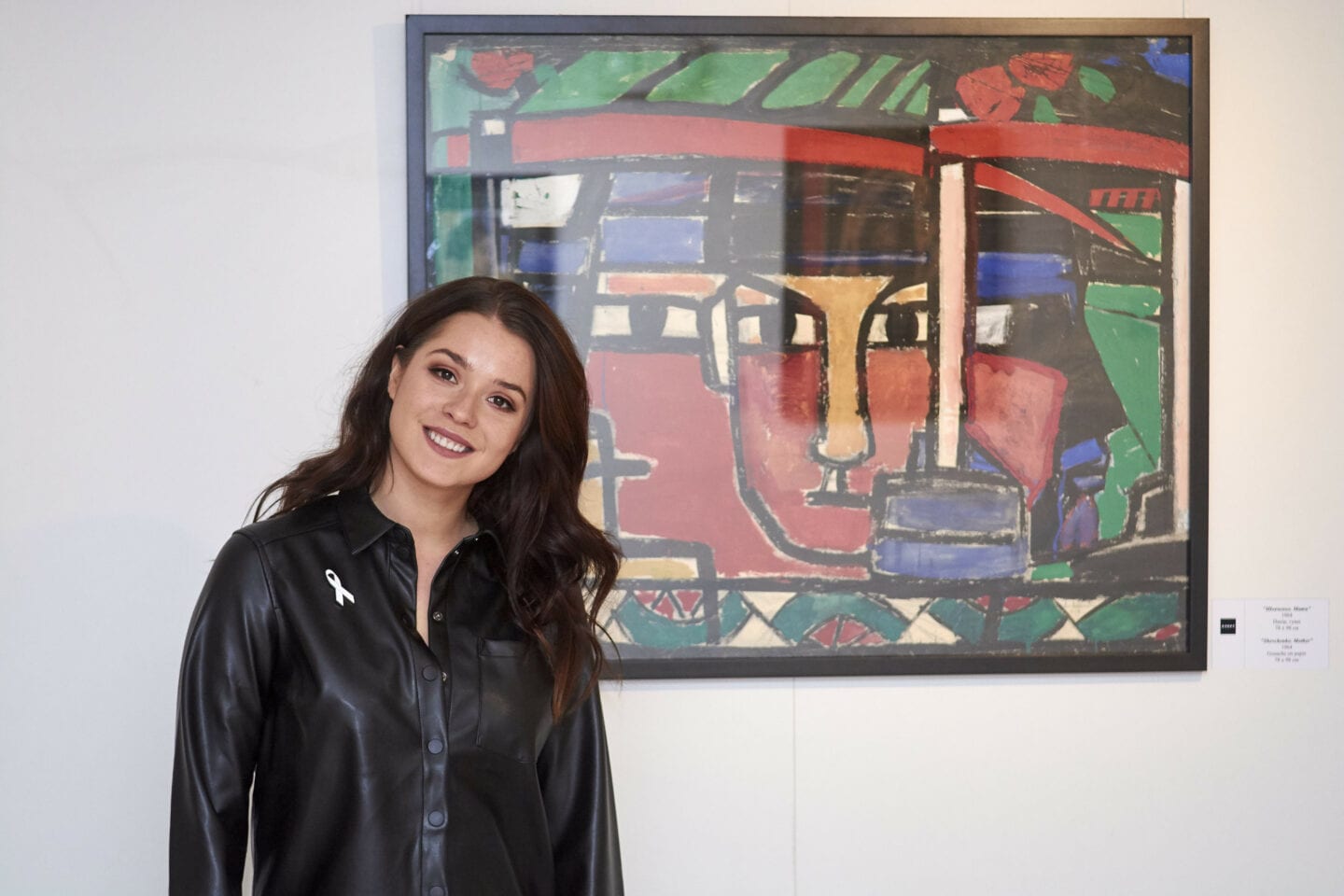 Where did your passion for supporting female artists and other women in the art industry come from?
Through my own experience, I know how hard it can be for a woman to be heard or recognized for her talent. She needs to go beyond to prove herself, before people listen and set aside their pre-notion based on how she looks.
I strongly believe in the idea that we must "rise by raising others," and I believe that women should always support one another. There is enough room for all of us in modern society to pursue our ambitions.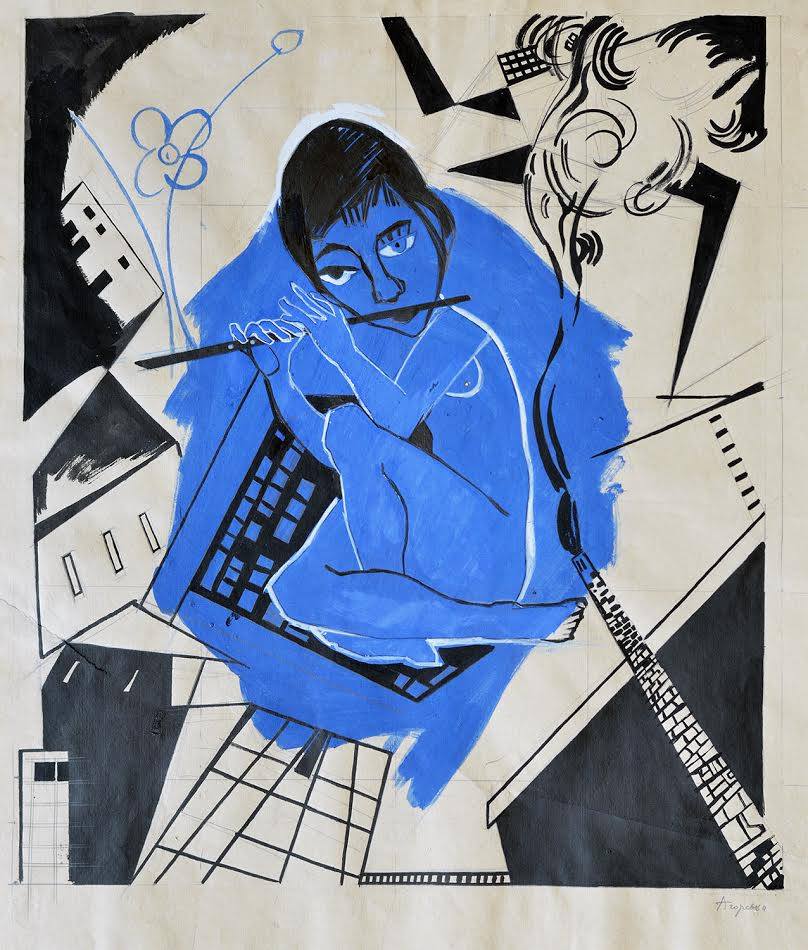 You are currently working on curating and orchestrating an exhibition in Ukraine for the non-profit, White Ribbon, featuring the late artist and female activist Alla Horska. Can you tell us about her work and the project?
White Ribbon's cause and philosophy is very close to my heart. I strongly believe in the power of joining forces to help and prevent gender-based violence and discrimination. White Ribbon participated in an advocacy campaign to support the criminalization of domestic violence on the legislative level in Ukraine.
I met Veronika Mudra, co-founder of White Ribbon in Los Angeles. Shortly after, I joined her on an advocacy trip to Washington. As part of the Ukrainian Diaspora event "Days in the US Congress," we met with members of both houses of Congress who are either in the Ukrainian Caucus or who have gender policy in their agenda. Since then, I joined the team as an active White Ribbon Ambassador and global curator.
Alla Horska was a prominent female artist who publicly and artistically acknowledged the criminal nature of the Soviet communist system and rejected dogmas of "socialist realism." Her goal was to preserve Ukraine's culture and language through art. She fought for her opinion and human rights until her death in 1960 when she was murdered by the KGB.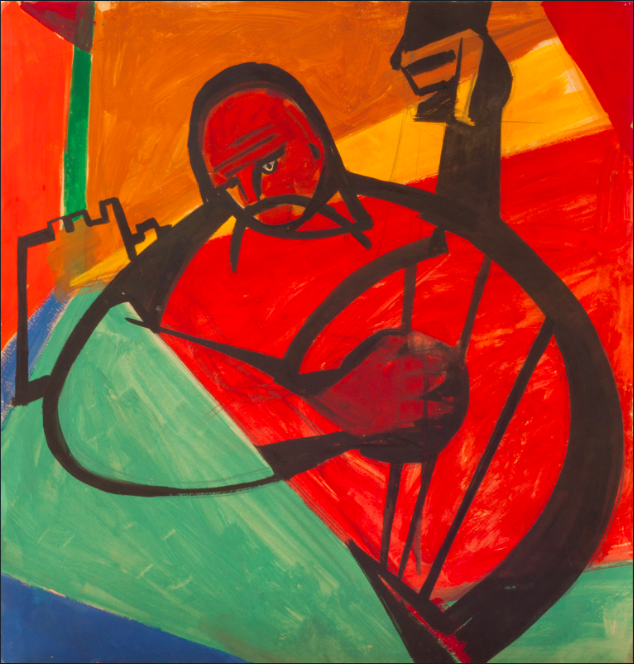 What do you think is so special about her generation of artists? What is so special about her work?
Alla Horska was part of a very important human rights group called Shistdesyatnyky. The group was formed by literati, artists and scholars in the 60's in Ukraine who publicly acknowledged the criminal nature of the soviet communist system and rejected dogmas of "social realism," with the goal of preserving Ukraine's culture and language through art.
Horska in particular dedicated her time and life to support fellow artists who had been arrested or convicted by testifying on their behalf or offering support to their families. Her generation of 60's artists illustrates the difficulties and struggles of living in a state controlled and soviet-thinking country. Horska's work demonstrates a limitless dedication to creative freedom, a commitment that went far beyond art activism.
Do you have any favorite female up-and-coming artists right now? Who should we be looking out for in the next few years?
Claire Tabouret, Sadie Benning, Ambera Wellmann, Trey Abdella, Julie Curtiss, Giulia Andreani, Dianna Olzen, Shara Hughes, and many others. It is a great time for female artists to be heard and recognized!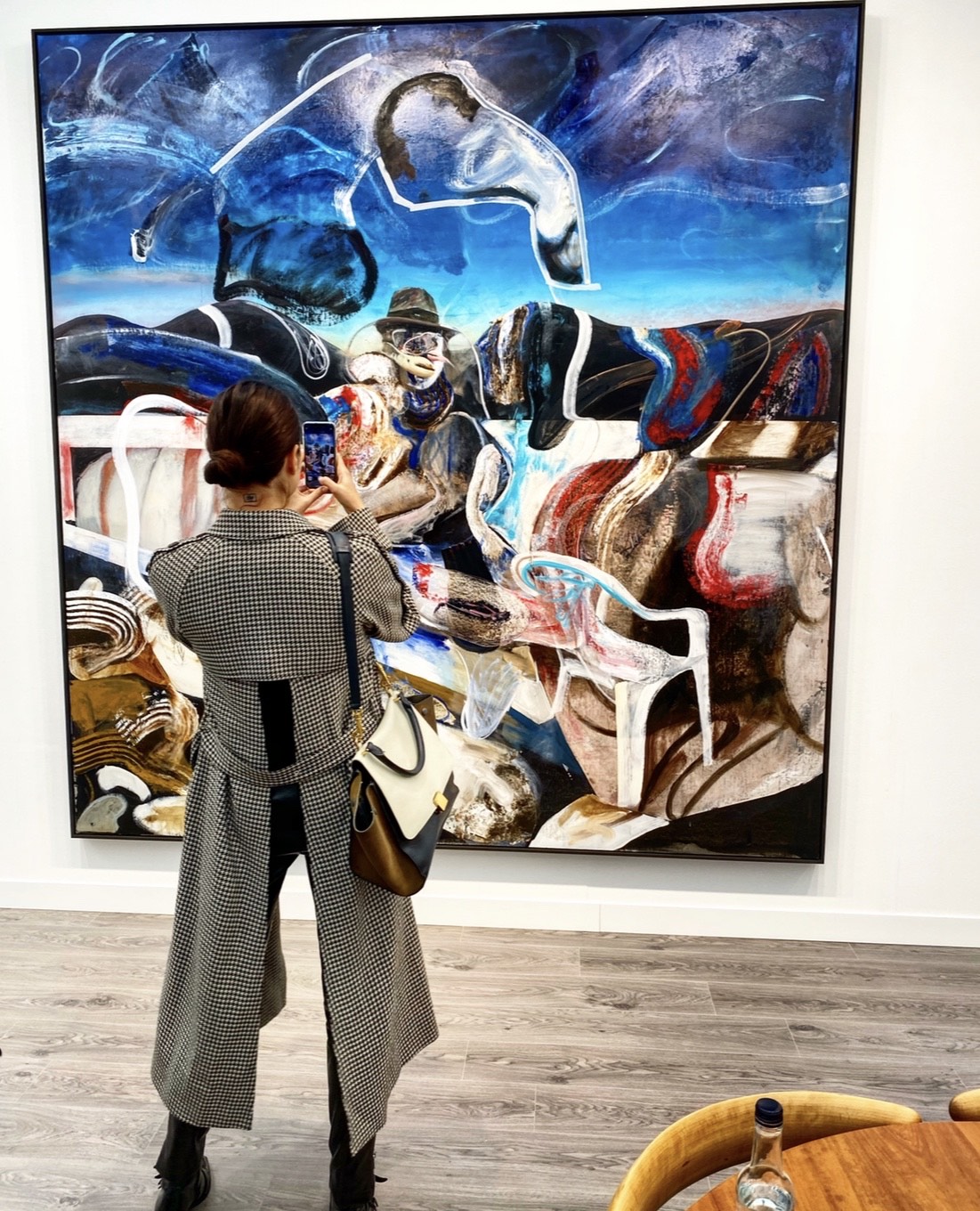 You are also working on an exhibition for this upcoming December in London which will present emerging and established talent. Can you tell us something about it?
The show is called "Winter Show" and will present a group of artists from all realms of artistic practices–painting, installation, photography and performance. "Winter Show" opens on December 14th in Harlesden High Street and will run until the 22nd of December.
It will be a true celebration of artistic talent in London, and I am inviting the audience to come together before the holiday season. The show studies and critiques human nature in contemporary culture by demanding that we must come together, rather than grow apart. Art has the power to bring different people together, even in the turbulent times where we see polarization growing and sensitivity rising.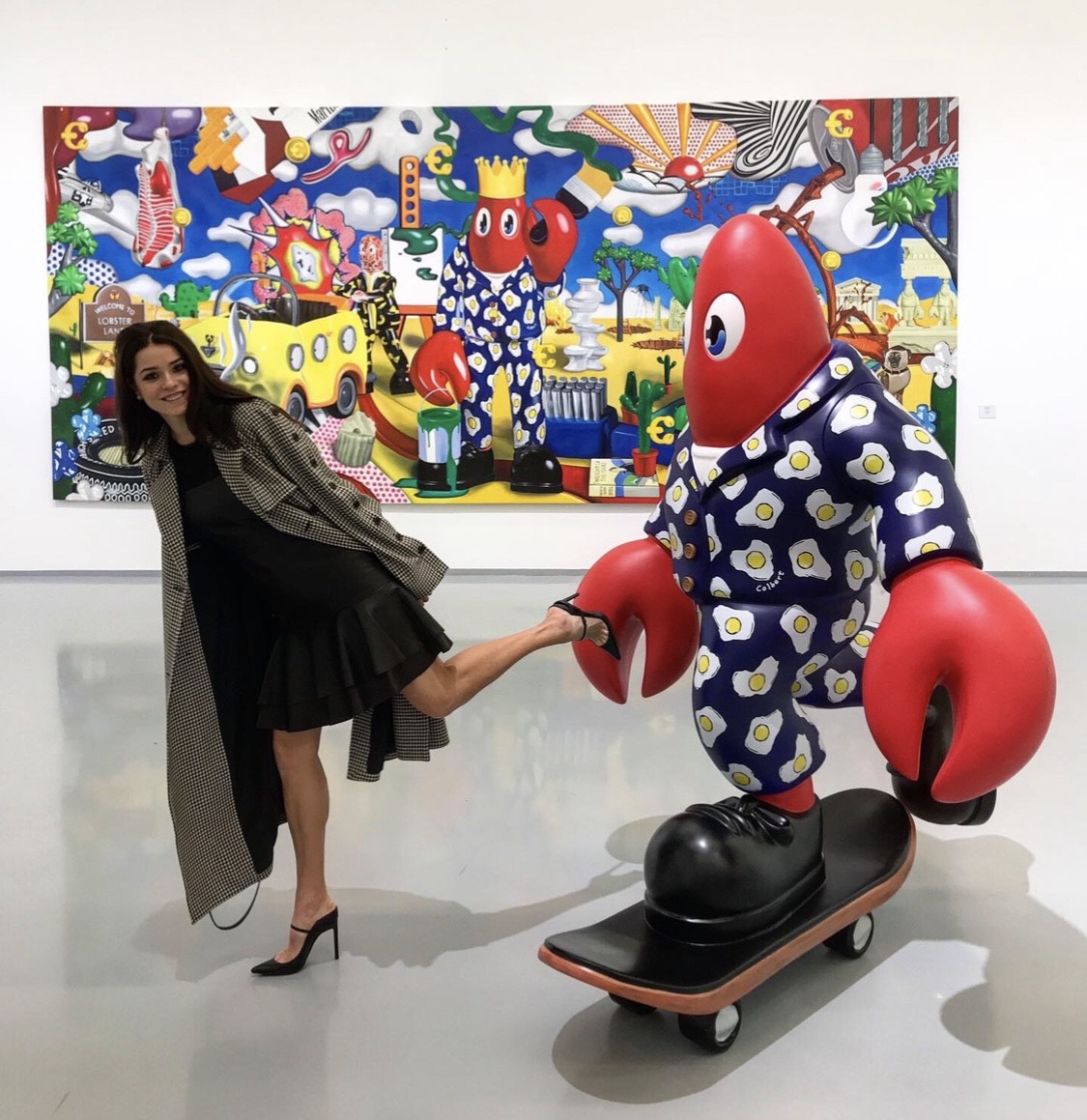 Why is the inclusion of emerging talent so essential for you?
There is a huge gap between emerging talent and the art market, probably one that is bigger than ever before. News travels fast; someone popular can become famous the next hour. As a curator, I feel responsible for presenting our time accurately. I want to represent the art of today, and the message of today's artists.
What would you advise other young female professionals in our field?
Believe in every project you work on. Believe in the story that you are telling, in the artist you are collaborating with and the value of the mission of your project.