The Founder of Prospect Discusses Artist Collaborations, Product Development, and Judy Chicago's Dinner Plates

"Art with all of the cool and none of the pretense." — Laura Currie, the founder of Prospect, will change the way you think about art.  
---
Laura Currie is the founder of Prospect, a New-York based company that collaborates with contemporary artists and cultural organizations alike to create limited-edition design products that bring art to people's everyday lives. In doing so, Currie works to democratize the arts, increasing its accessibility, and challenging the elitist concept of 'high art'. Embodying the idea of relational aesthetics, art becomes an experience and a way to assess our levels of engagement with everyday objects.
From vibrantly hand-painted plates and embroidered pillowcases to Venus de Willendorf shaped soaps and cedar-scented candles, Prospect has created an array of inclusive, unique, and affordable products to cater to diverse tastes. To date, Prospect has collaborated with artists Baron von Fancy, Enoc Perez, Judy Chicago, Kate Neckel, Misha Khan and Nir Hod. They have also partnered with major artistic institutions including the Institute of Contemporary Art in Miami, Museum of Contemporary Art in Chicago, the National Museum of Women in the Arts, Jeffrey Deitch Galleries as well as the non-profits Performa and Judy Chicago's Through the Flower.
Tell us your background. How did you get started in the arts?
I came to it very organically. I studied marketing as an undergraduate and I came across an opportunity for Prentice Art Communications—now Prentice Cultural Communications—when I was looking for a job. I ended up working as an assistant for Bettina Prentice. That's how I got involved in the arts because she was representing a lot of different companies and organizations like Art Production Fund and Acquavella Galleries, but the one thing that I loved the most was the Art Production Fund and their Works On Whatever (WOW). This was a series of products from beach towels to water bottles that were created in conjunction with the artist that they collaborated with as a way to raise money for the organization.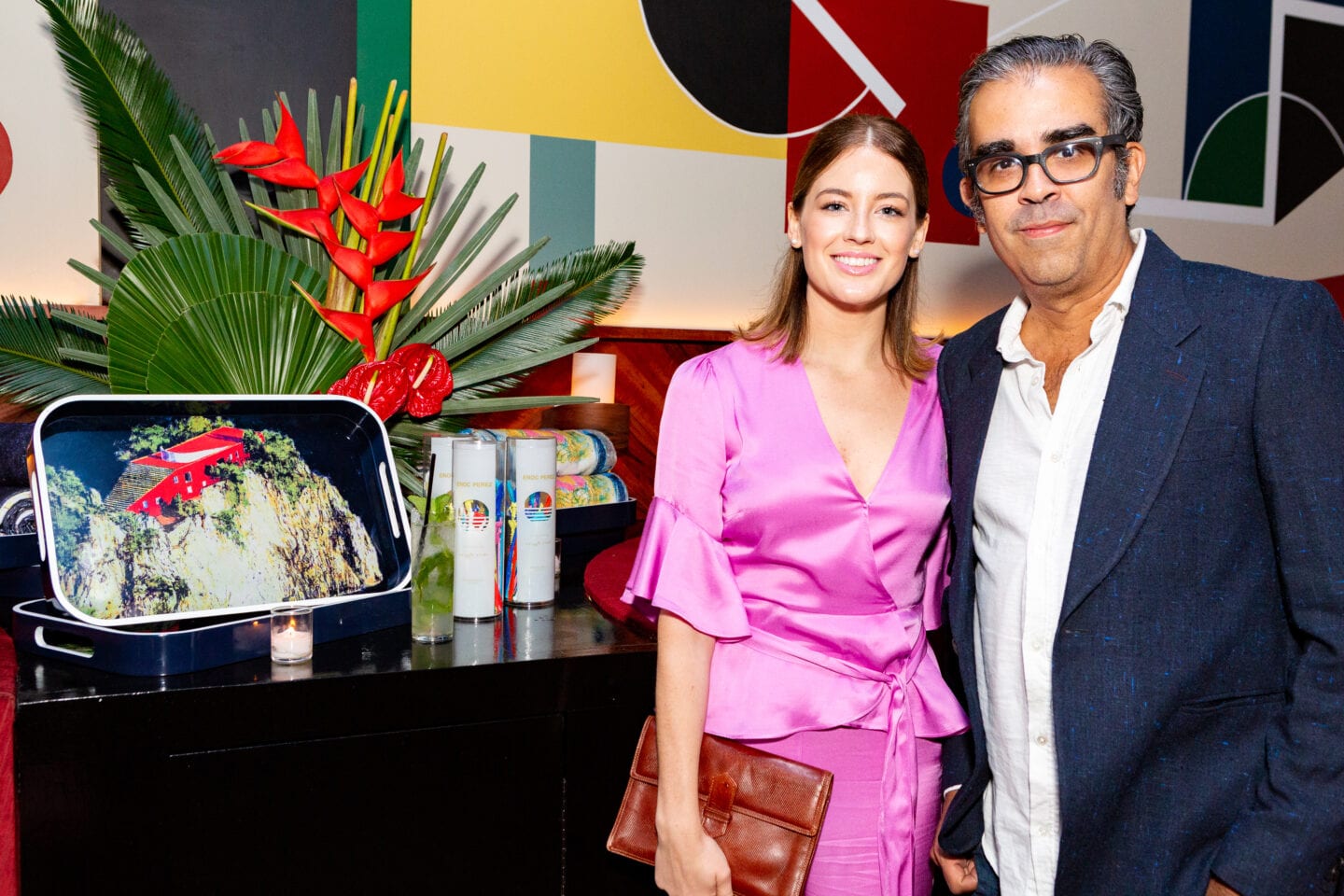 What inspired Prospect?
Shortly after I left my role at Prentice Cultural Communications, a friend asked me about advising on a few different pieces for an installation that was being done by a real estate development program. As a result of the launch and opening up of that space, the client was interested in creating products. We went to the artist and asked if he would be open to the idea and he said he was very open. We made the t-shirts during those conversations. Then the artist expressed interest in making other products outside of the ones he was requesting to make. Prospect was born really as an experiment. We are very much artist-driven and consumer-driven.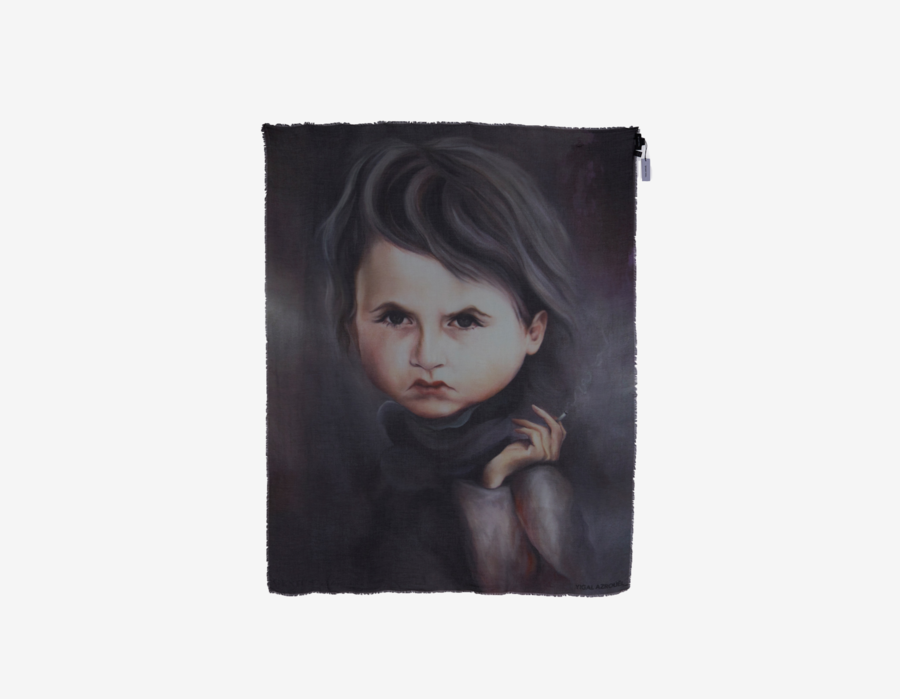 How would you describe the mission of Prospect?
The mission of Prospect is bringing art into everyday life. We create limited editions or non-limited editions by inspiring, top-tier artists that are affordable, inclusive, and unique. These products stay true to the artist's aesthetic and help generate conversations and increased knowledge about the artist.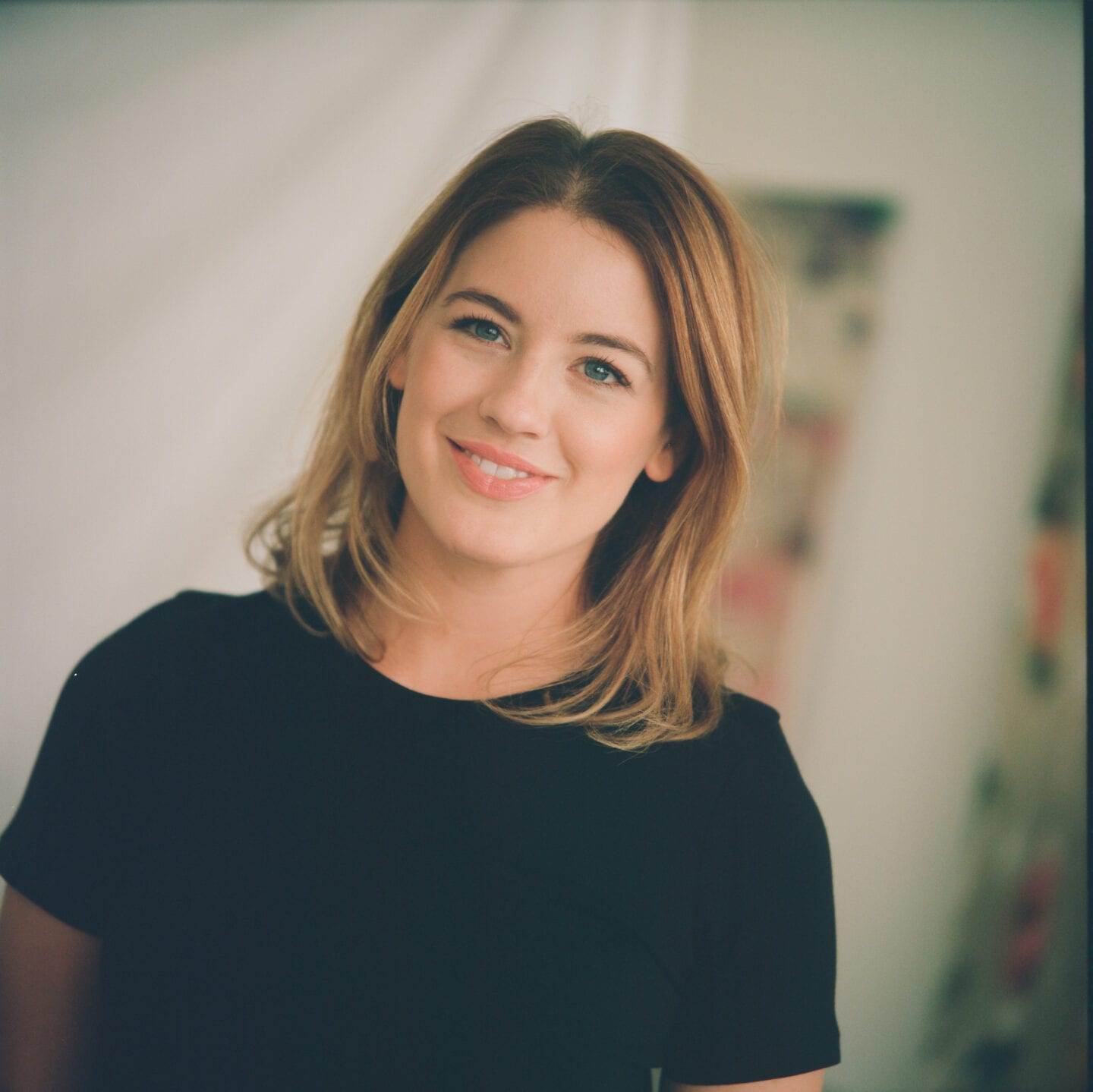 In what ways can art influence everyday life?
Especially at Prospect, we have different artists that we work with and each one is unique. We have art that is educational, makes people laugh, or reacts to the times. This could be our Nir Hod's The Night You Left Black Coasters that catch people off guard or it could be our Baron von Fancy's May the Bridges I Burn Light The Way Matchbox that takes something that is somewhat heavy and turns it into something light.
On the other hand, our Judy Chicago products are so beautiful, but they are also filled with so much depth and significance thinking about her work. Turning her works of art into products that can be incorporated into everyday life is a way to educate people on the impact Judy has made on art history and history in general. We thought about what is on everyone's minds these days and that led us to create Misha Kahn's glass straws. These were a huge hit, selling out very fast, showing how people are thinking about sustainability.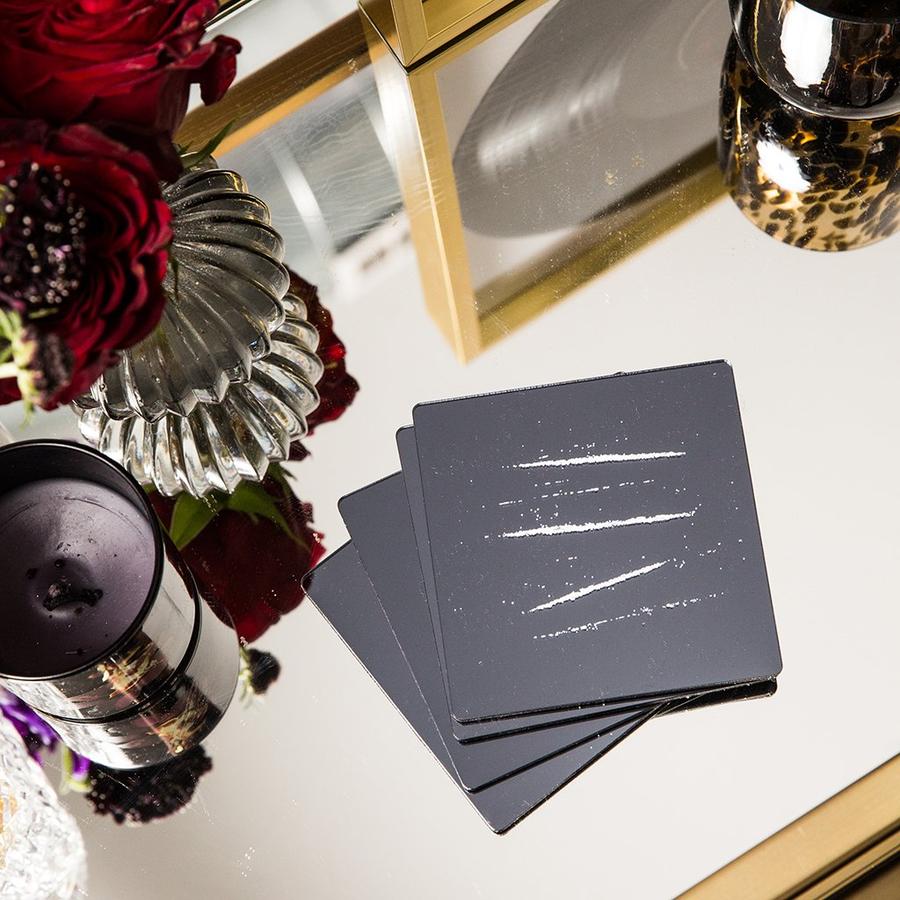 On Prospect's website, it states that 'we're putting high culture within reach' — how do you see the art world and the concept of 'high culture' changing in the next 10 years?
I think the concept of 'high culture' will continue to exist as it does but within reach, whether it's through companies like us that are creating editions or through companies creating more content surrounding the artist. I also think artists are growing more interested in opportunities that don't follow the traditional path.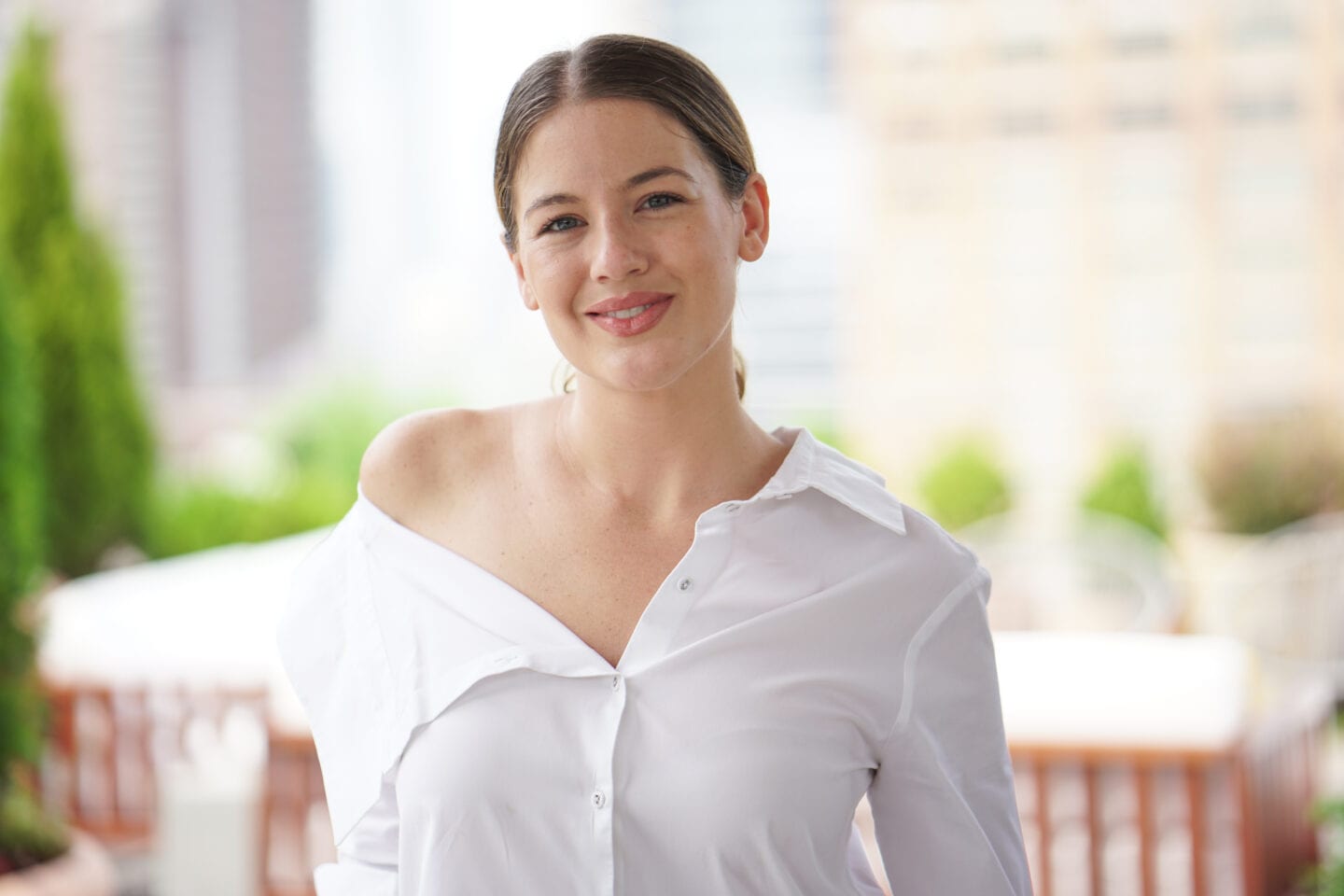 Prospect has partnered with institutions, galleries and nonprofits, sending a powerful message about the accessibility of art, was this intentional?
It's definitely been intentional. We launched with one artist—Baron von Fancy—understanding that we wanted to create products for him that were available through his galleries, museum shops, and through retail partners. That said, with the next artist we worked with, we were able to tap into hotels. With every artist we've worked with, we've expanded our mission. And today, the mission of working with nonprofits is an important one to Prospect. This year, we're working with Judy Chicago's non-profit organization Through the Flower, where we set up the shop in her space in Belen, New Mexico. We worked on products exclusive to the Museum of Contemporary Art in Chicago, the Baltic Museum, ICA Miami, and Performa. We're also starting to work with Creative Time—a New-York based nonprofit arts organization.
How do you find artists to collaborate with?
It's been very organic to date. I would say the first artist we found was through a real estate project and we sold that collection to a gallery shop. That gallery was representing and working with Nir Hod and we wanted to ensure that we could work with him to distribute his coasters in more places than the gallery shop. Then Doreen Remen, one of the co-founders of our production, found someone who was carrying both Baron von Fancy and Nir Hod and suggested that we work with Judy Chicago. She connected us to Judy's agent. It's been very organic and word-of-mouth.
At this point, we're trying to be strategic. As we develop our strategy as a company, we're also developing a strategy of the artist that we work with. One thing that we want to do is ensure that we're working with artists of multiple types and natures. We've pushed ourselves on the product front so that we can work with different kinds of artists, whether they are visual artists or furniture designers. We are working to expand our product categories.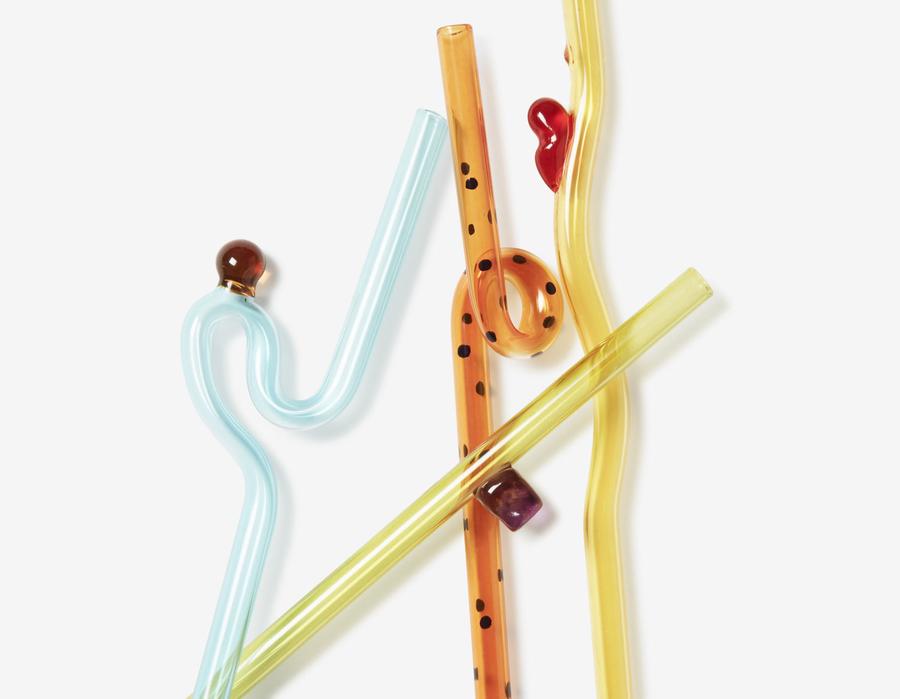 Why are these artists interested in creating products?
I think it depends on the artist. For someone like Misha Khan, one of the things he's told me is that he's very keen to share his work widely with his supporters and make items that people can enjoy everyday. It doesn't have to be a massive piece of furniture, it can be a straw that can be carried in someone's purse. Whereas Judy Chicago's goal is always to educate and being able to offer something like this is a great way to do it!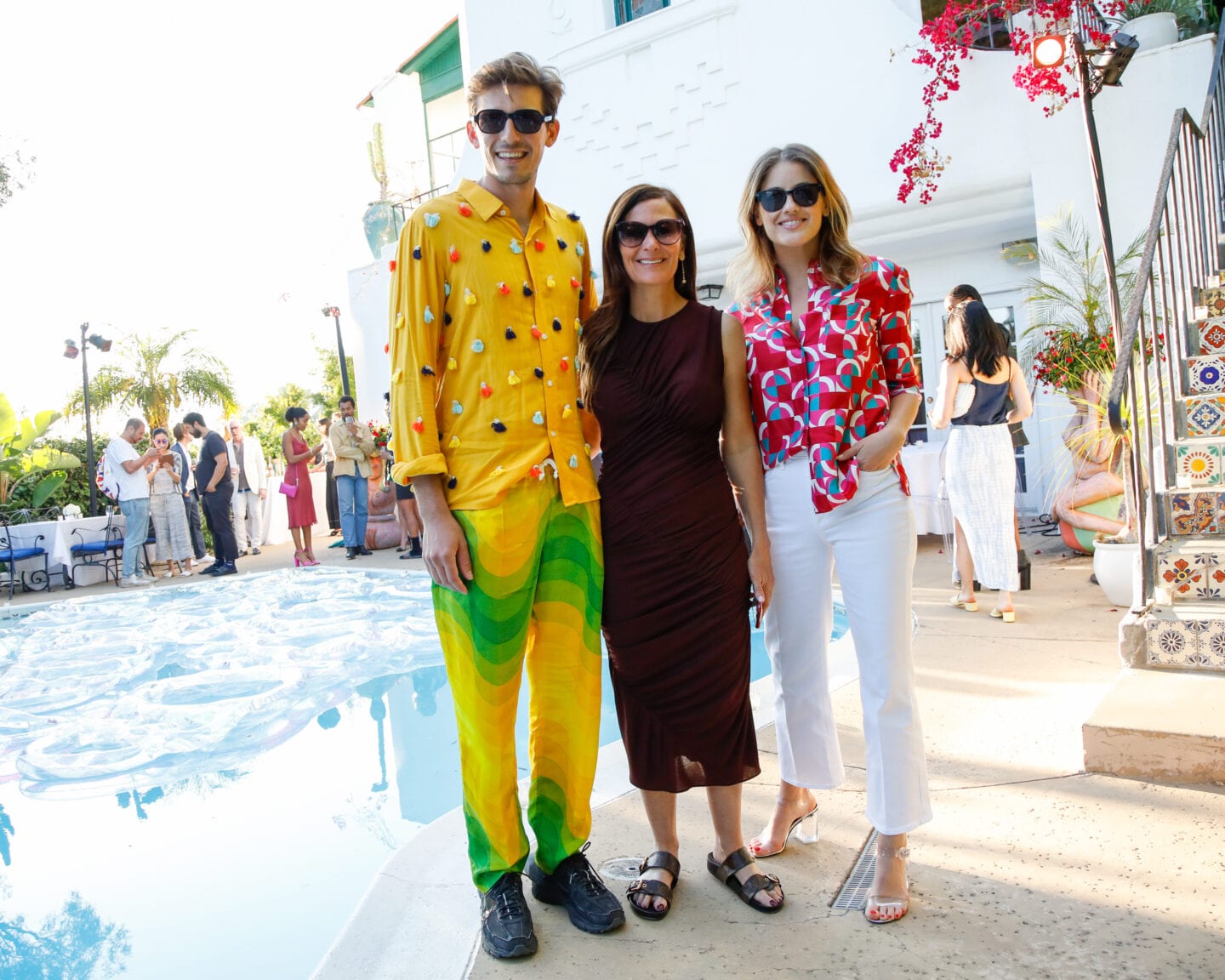 What is a typical day like for you?
Everyday is different. One day I could be driving down to D.C. and stopping at Mana Contemporary to see Nir Hod and taking calls along the way. The next day, I have meetings in the office and will be reviewing samples and doing final specs. Tomorrow, I'm back in D.C. and on Monday I fly to Turkey to go to our production office.
Next week when I'm in Turkey, I'll be with producers the whole day. I'll be working with linen and silk suppliers as well. Products like Misha's straws are handmade and hand-painted, so we'll also be going down to the atelier. This might also include going to a small town in Turkey—where some of our towels are made. The production and process behind the products are the highlights of the job for me. It's definitely a learning experience.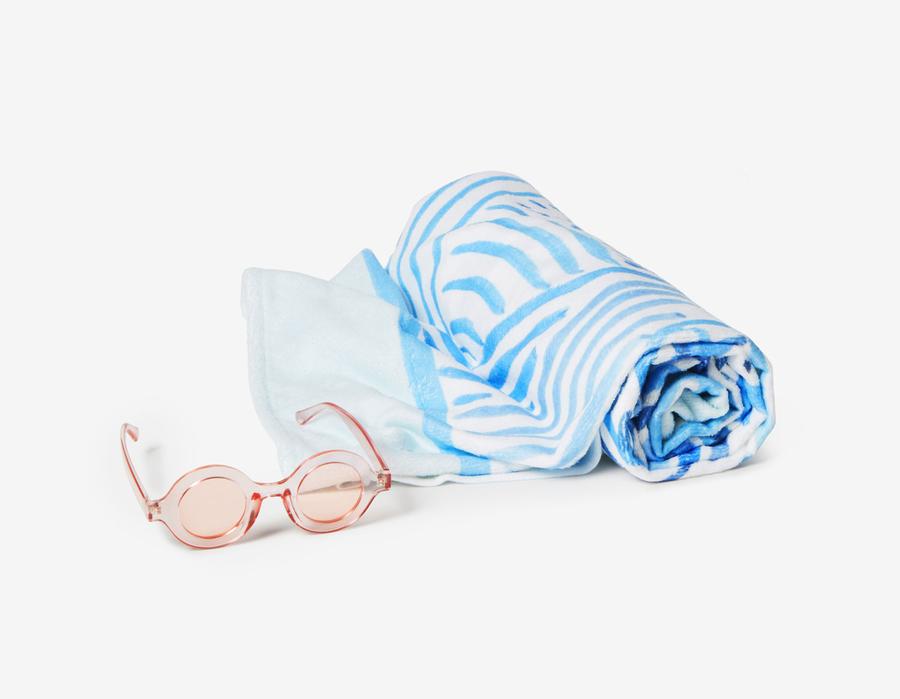 What is the best piece of advice you've ever received?
Can I give you three? The first one is to surround yourself with people who are different to you because you learn more. The second are the three things to be cognisant of which are balance, opportunity and change. I'm constantly trying to balance different aspects, whether it's in life or in business. I also want to take advantage of opportunities and not to let them go. It's also important not to be afraid to change. The third piece of advice would be to make a decision and go for it. Stick to your guns. If you decide to do something, do it the right way and if you don't then let it go.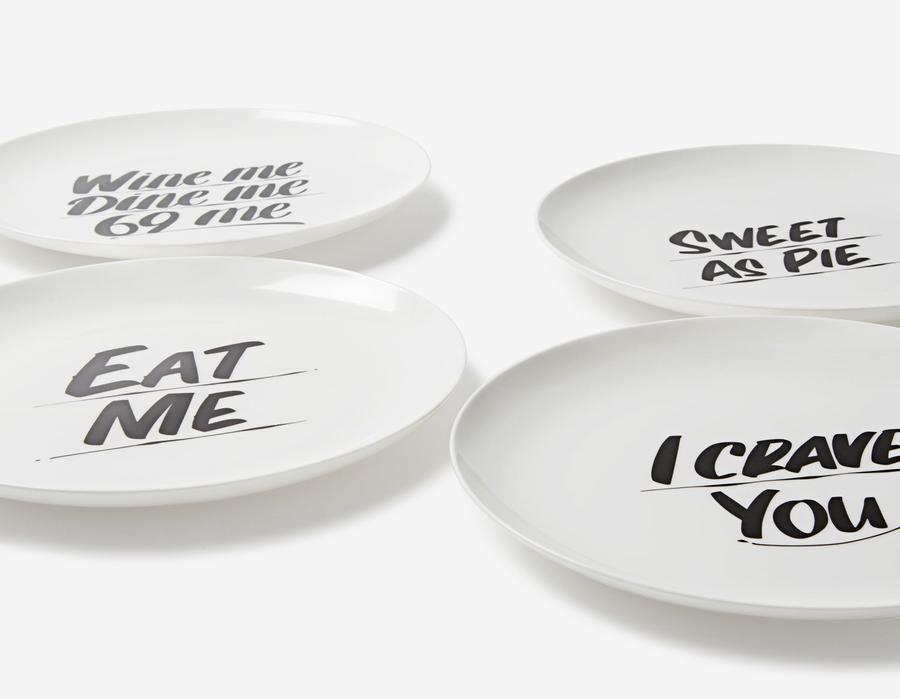 What has been the highlight of your career?
I would say that the highlight or the most rewarding things are the people that I work with and the people I get to share product with.
What are some challenges you've faced when trying to grow and manage your company?
The biggest challenge that I face on a regular basis is quality control because I feel like I have a responsibility to uphold the reputation of the artist that we work with and I want to ensure that every customer has an amazing experience surrounding our products and it's hard when you're doing editions and there are multiples.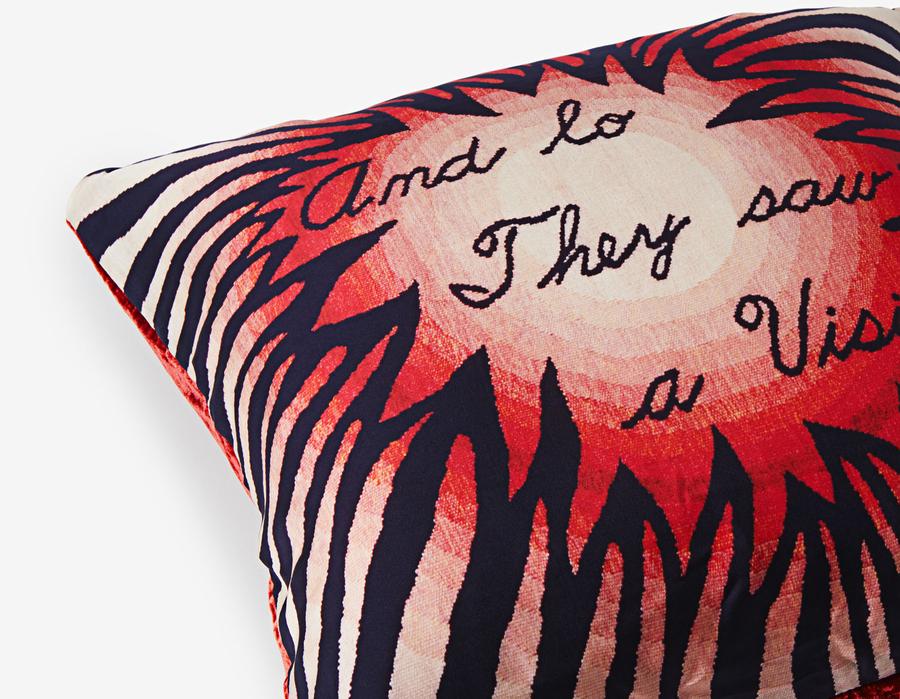 What tips do you have for women wanting to start a project in the art world?
It would be perseverance and like I mentioned one of the best tips given to me is to make a decision and go for it. Be patient but be persistent.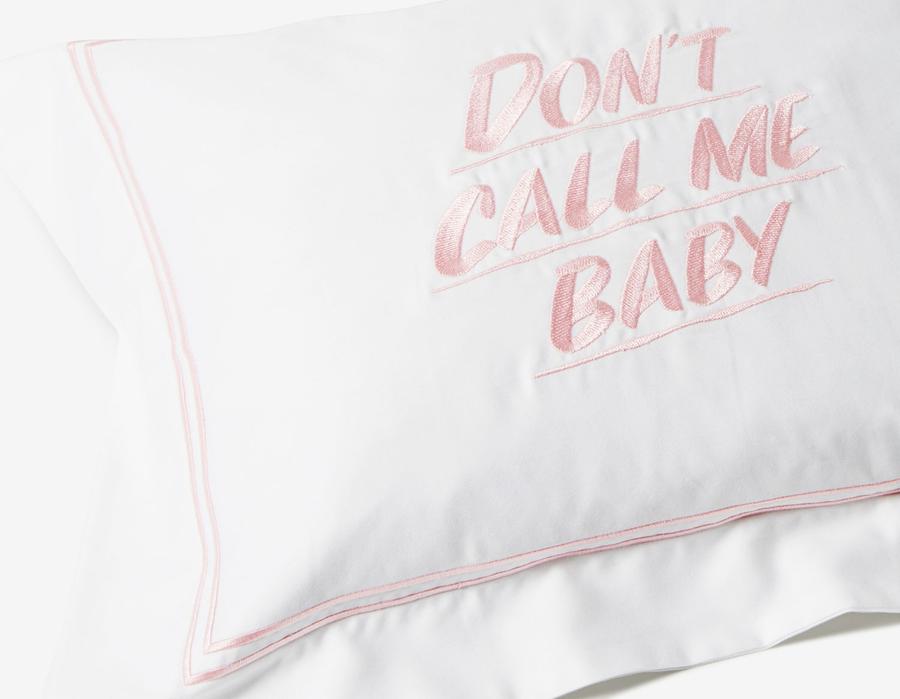 Who are your favourite female artists?
By default, it's the artists I'm surrounded by on a regular basis. I would say one is Judy Chicago because not only is she this iconic, feminist trail-blazer, she is also a real human being and has guided me through a lot of decisions and a lot of progress in Prospect. She is someone who I look up to. The second would be Kate Neckel, who is an artist that we work with and she was one of the very first artists that Prospect collaborated with. I find her so inspiring. Neckel, just like Judy, works across so many different kinds of mediums and I got to watch her perform the other night at Public Hotel where she did a live art installation with Mike McCready from Pearl Jam. She seems fearless.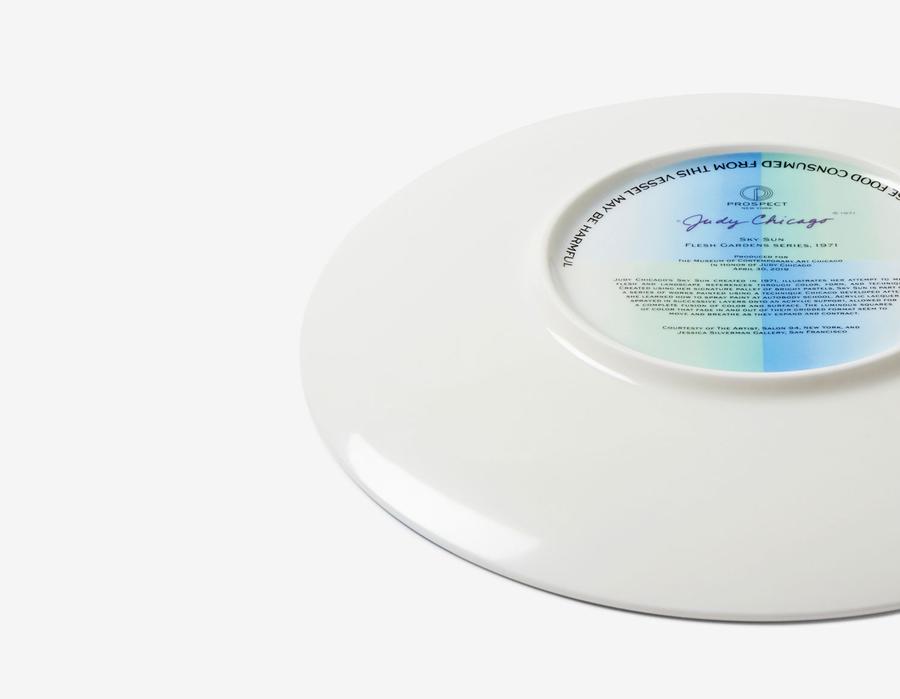 Tell us about your collaboration with Judy Chicago.
It all started with Leslie Silverman who is Judy's agent at United Talent Agency and with the concept to reproduce four of the plates from The Dinner Party. Those plates sold out within twenty-four hours and we decided that we needed to start making products for Judy's next big show which is at the Institute of Contemporary Art in Miami. We got to work very closely with the museum to create the products that they wanted to see but at the same time we're driving the road as we're paving it. We were understanding what was the best process behind colour matching, finding the right shapes, styles, getting Judy's approval on everything, traveling to the studio and working with different producers. We've been on this territory that's a little bit untravelled because of the way we collaborate with the artists. We don't just make a product and sell it to parties, we work with the artist to sell the product to different venues for collaborations and partnerships.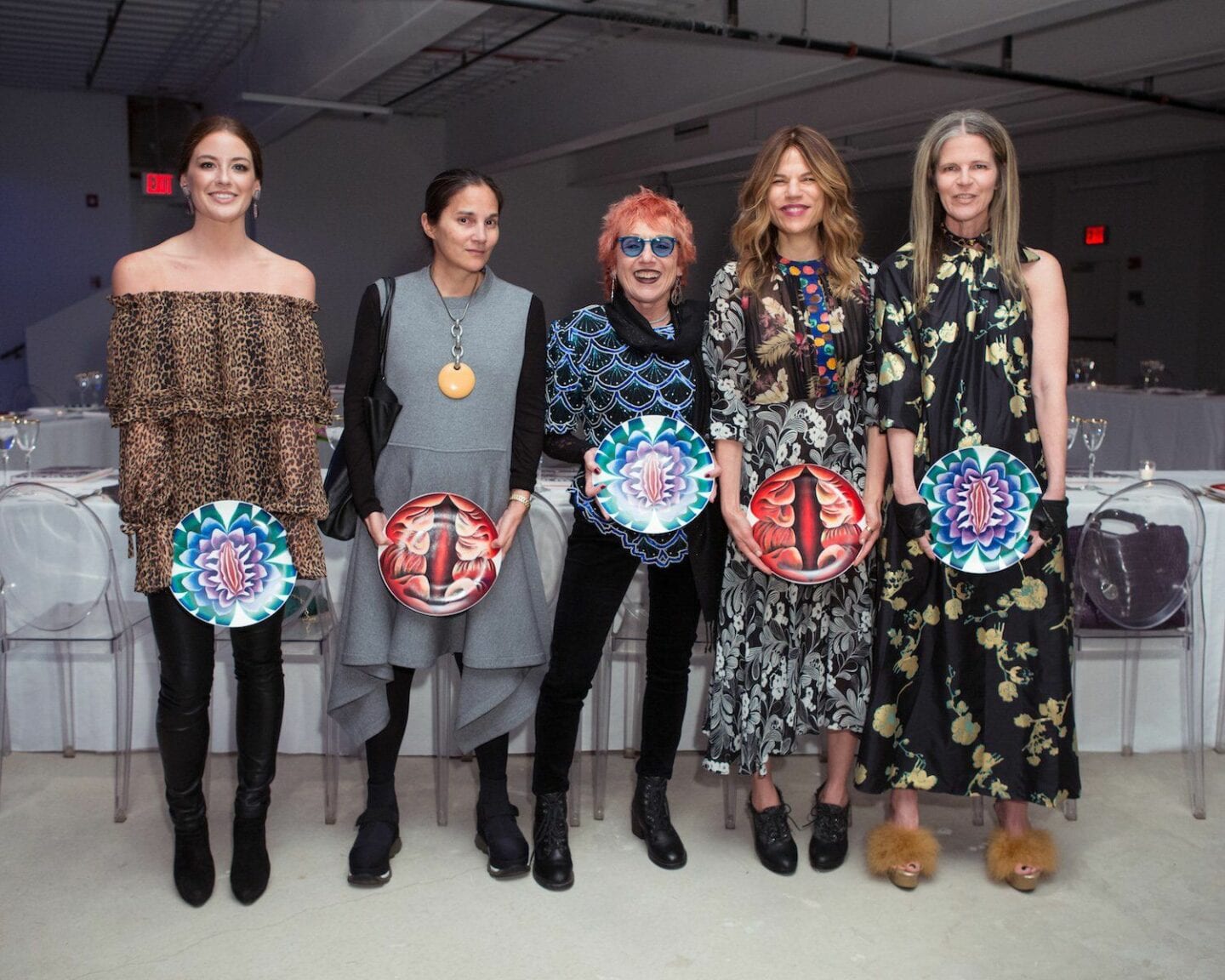 What are some upcoming collaborations to look out for?
We are working to produce a few custom products for the Hammer Museum, Creative Time, and the Baltic Museum. All in regards to Judy Chicago, we have a few holiday items coming out with her under our own label. We are also working on a few custom hotel products for The Standard [Hotels] and Public Hotel.
---
Shop the selection: www.prospectny.com/collections/all