Rising Female Artists at Sotheby's Summer Contemporary Art Auctions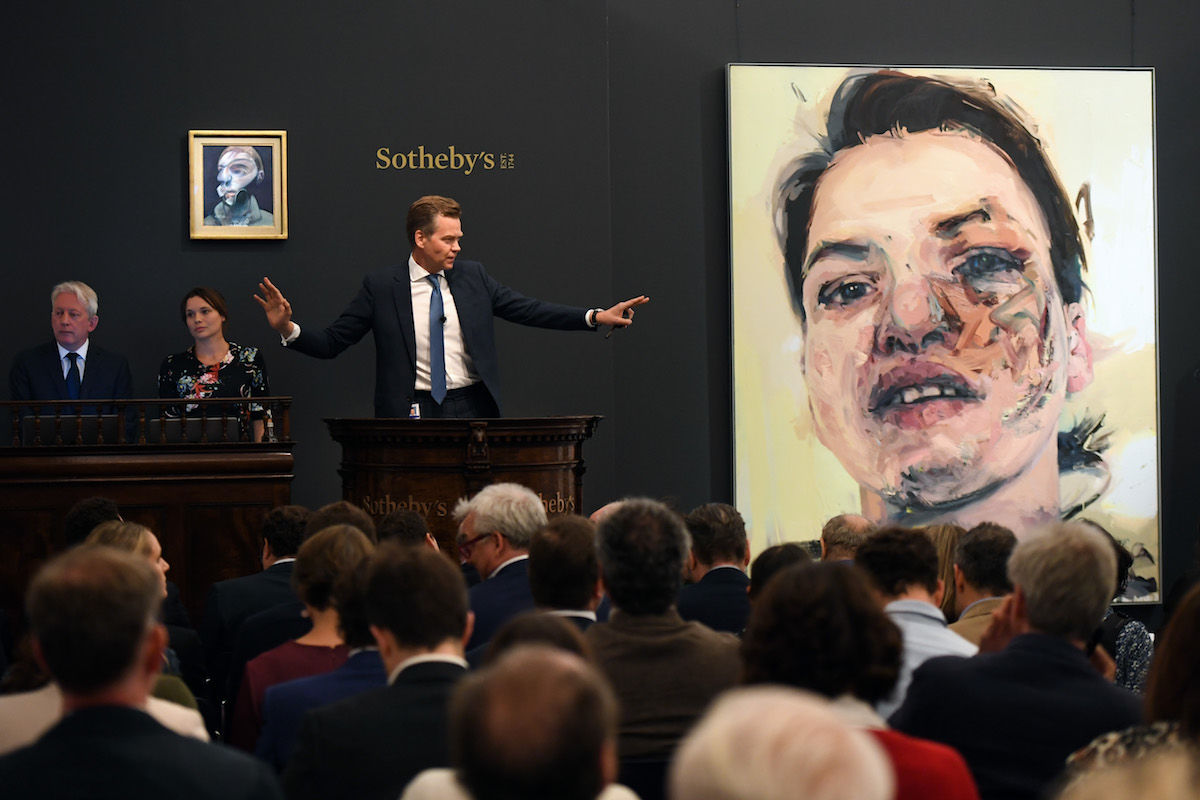 Young female artists break art market records and top the high estimate values in London revealing widespread systemic gender imbalance.
Covering the entire wall in front of the 6th-7th St George Street entrance to the Sotheby's Auction House is the iconic, visceral portrait of the rising female artist, Jenny Saville. The contemporary art day and evening sales held at Sotheby's on the 26th of June, 2019 saw the works of emerging female artists being sold at prices higher than their highest estimates and crowds of collectors and soon-to-be collectors swarming and filling up the rooms to buy their works.
The theme of this summer's Contemporary Art Evening Auction was portraits. Historically, the genre of portraits and self-portraits have always been male-dominated with artists like Rembrandt or Rubens springing to people's minds at the mere mention of the word. However, this collection, curated by leading woman and Head of Evening Sales Emma Baker, highlighted works by emerging, contemporary and established female artists alike including Charline von Heyl, Bridget Riley, Toyin Ojih Odutola, Jenny Saville and Louise Bourgeois. The Day Sale which focused on works made from the post-war period to the present, curated by Head of Day Sales Marina Ruiz Colomer, also boasted an impressive array of female names: Nina Chanel Abney, Donna Huanca, and the celebrated Caroline Walker.
In this era where women's voices are finally being heard and equality heralded as a basic human right, the art sector is catching on with female artists receiving increased market attention and more representation at auctions, museums and galleries after years of institutional oversight. London's art market is at the forefront of these much-needed changes as people are witnessing a massive increase in bids for contemporary works by emerging female artists as is seen with the rapid rise of artists like Tschabalala Self and Amy Sillman. With auction houses like Sotheby's having also organized all-female art auctions, people are aware of the need to redress the existing gender imbalance. Though described as a trend—implying something fleeting—one should really see this as a revamp to the traditional system of art selling/buying and that change is underway.
DAY AUCTION
Nina Chanel Abney, Paradise Found (2009)
The Contemporary Art Day Sale opened with Nina Chanel Abney's exuberant and socially conscious work titled Paradise Found. Estimated to sell for between £50,000-70,000, it tripled its pre-sale high estimate and sold for £225,000—a new auction record for the New York-based artist. Abney uses satire to paint cartoonish figures in scenes inspired by personal experience, current events and the traditional art of story-telling in an attempt to provoke viewer reaction. Responding also to the social issues present in contemporary culture, Abney claims that these works can be read as people like. The digital and almost game-like appearance of this work is indicative of Abney's voiced criticism against the digital age for having created a generation of people dependent on continuous stimulation and digested information.
Donna Huanca, Pisces (Brows) (2015)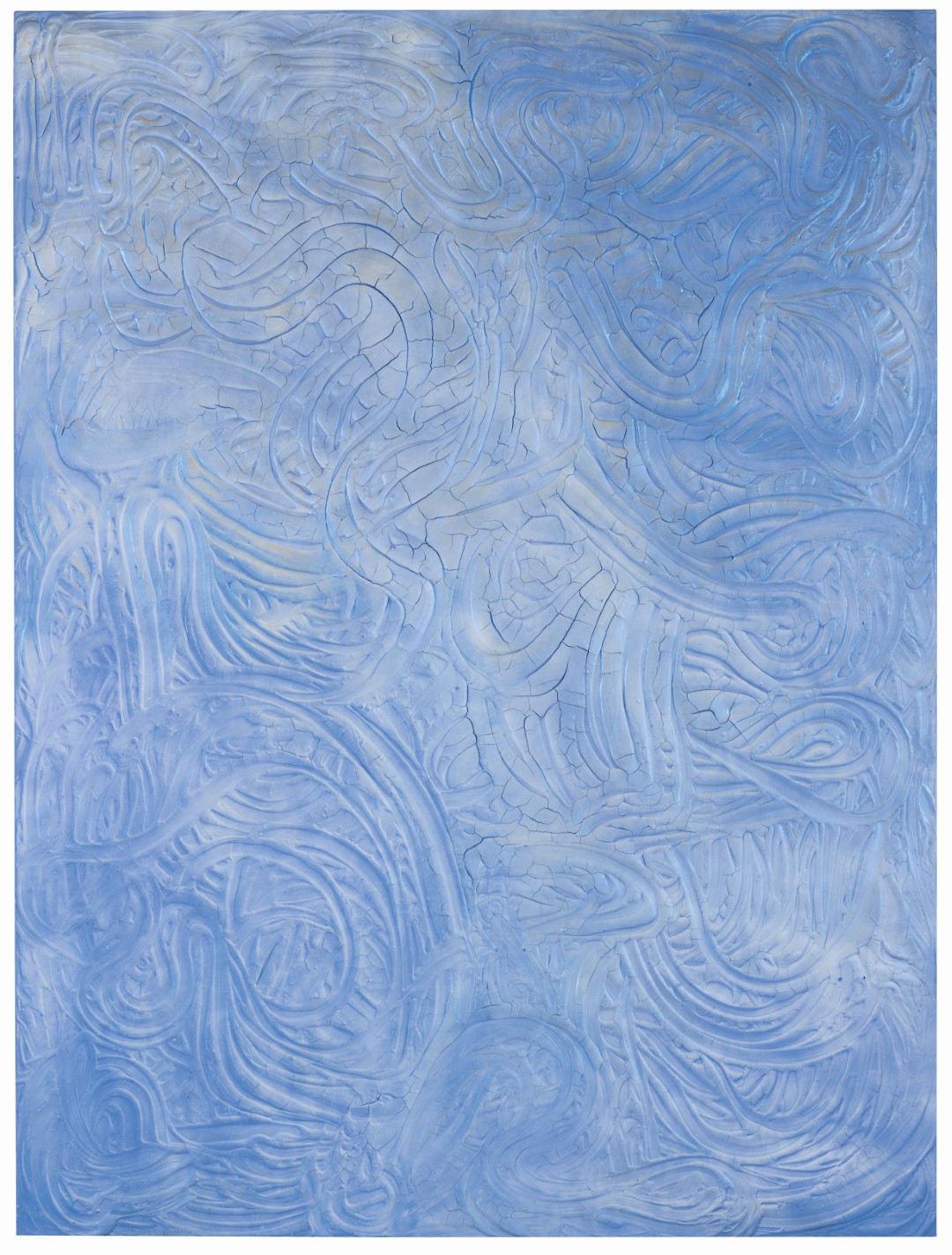 The Bolivian-American artist Donna Huanca turned some heads at her auction debut with her work titled Pisces (Brows). This sky blue canvas with sinuous lines was estimated to go for between £8,000-12,000, but surprised spectators as it tripled its high estimate and sold for £32,500. Huanca's arresting and psychologically complex work explores the issues of memory, identity, beginnings and time. She once said, "I want the experience of my work to create a surreal moment similar to a hallucination." This auction moment was surely that.
Caroline Walker, Upstairs Downstairs (2010)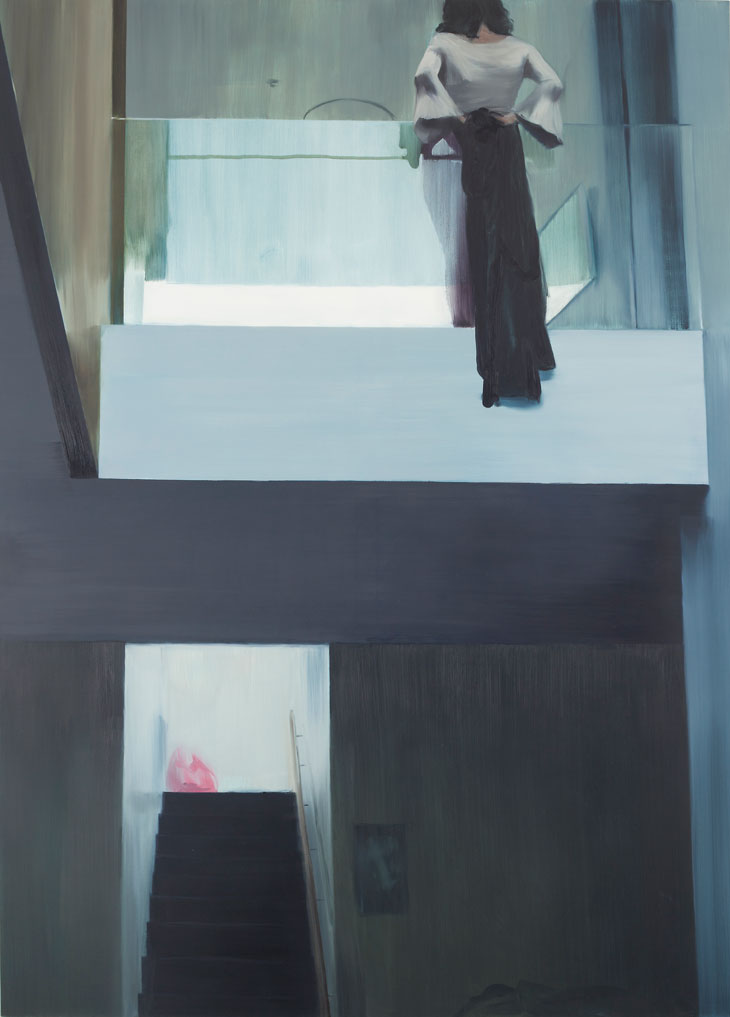 The British artist Caroline Walker is also making a name for herself as her work, Upstairs Downstairs, predicted to sell for between £6,000-8,000, was sold at £32,500. Interested in painting women in social spaces, Walker intentionally reveals only half of the narrative, leaving the rest to the imagination. Cinematic in nature, her figures live in a post-modern world, unable to escape from the persistent and ever-present voyeuristic gaze. These paintings are more like investigations into an image dominated world where women are always the subjects.
EVENING AUCTION
Charline von Heyl, Cluster (2015)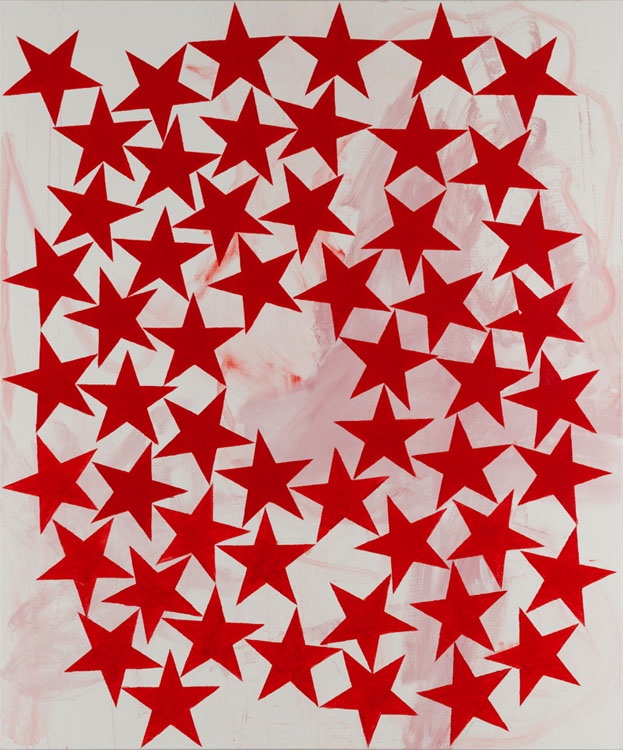 Sotheby's opened the summer evening sale with a dynamic work by the female German contemporary artist Charline von Heyl, who like Huanca, also made her auction debut and greatly exceeded expectations. Her starry-studded canvas titled Cluster was estimated to sell for between £50,000-70,000 but instead reached the price of £150,000.
Von Heyl's abstract compositions are not what they appear at first glance. Described as 'events' by the artist herself, these works are animate and alive, living on in a state of abstraction, designed to attract, entice and draw the viewer in. With references to pop culture, music, and poetry embedded into this work, one could definitely spend an eternity looking at the stars.
Bridget Riley, Bright Shade (1985)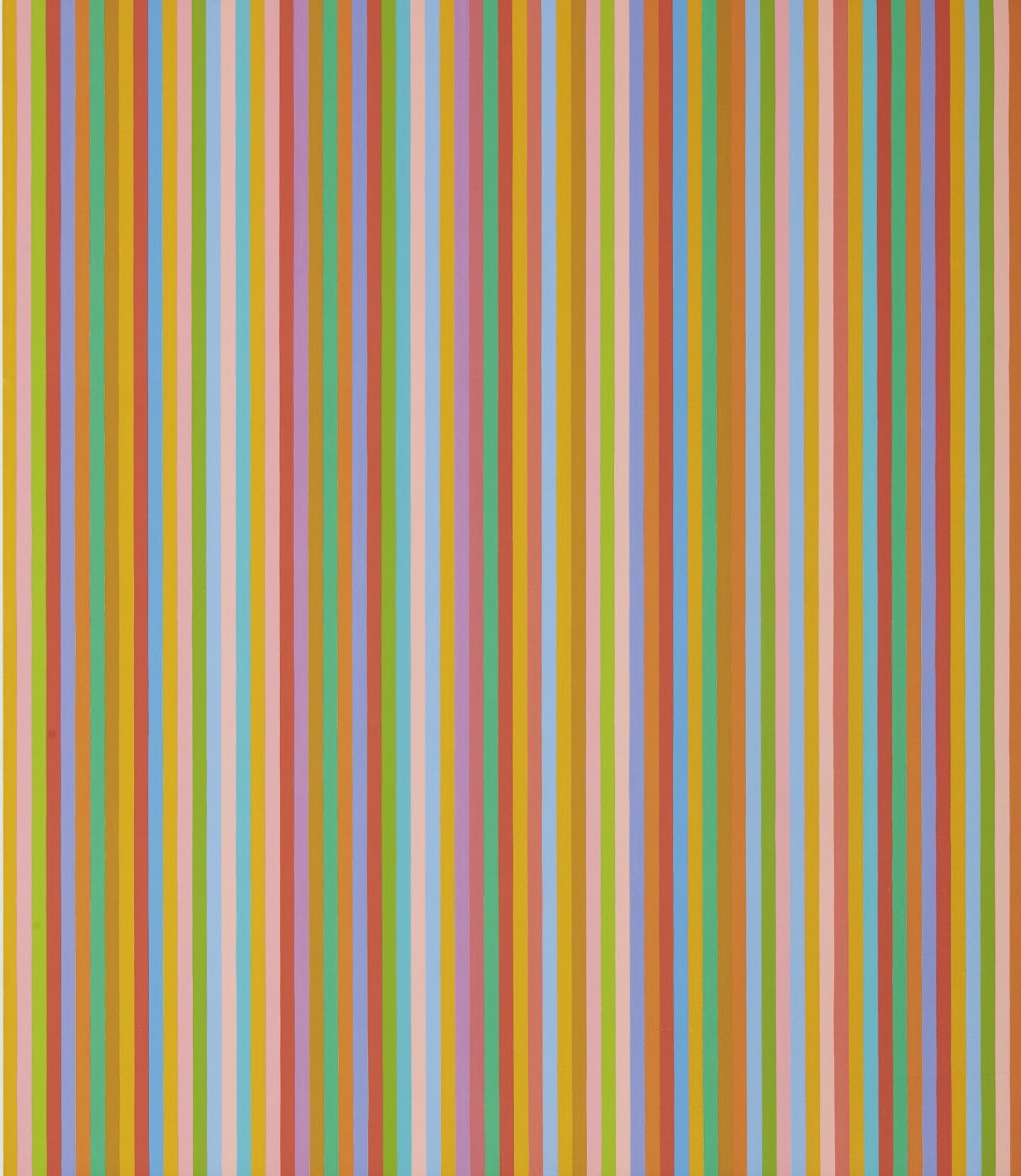 London-born artist Bridget Riley is yet another female artist whose work sold for more than its high estimate and achieved a price of £1,071,000. Riley's hypnotic works explore the optical potential of color, these works labelled as Op Art or Optical art, produce a unique visual experience. Using gradients and variations inspired by Impressionists like Georges Seurat, the eye moves ceaselessly up and down the canvas, unable to settle down on a fixed point. Riley's works focus on the concept of nature, not the nature relating to landscapes and scenery, but rather an idea that expresses the full impact of manipulated visual effects.
Toyin Ojih Odutola, Compound Leaf (2017)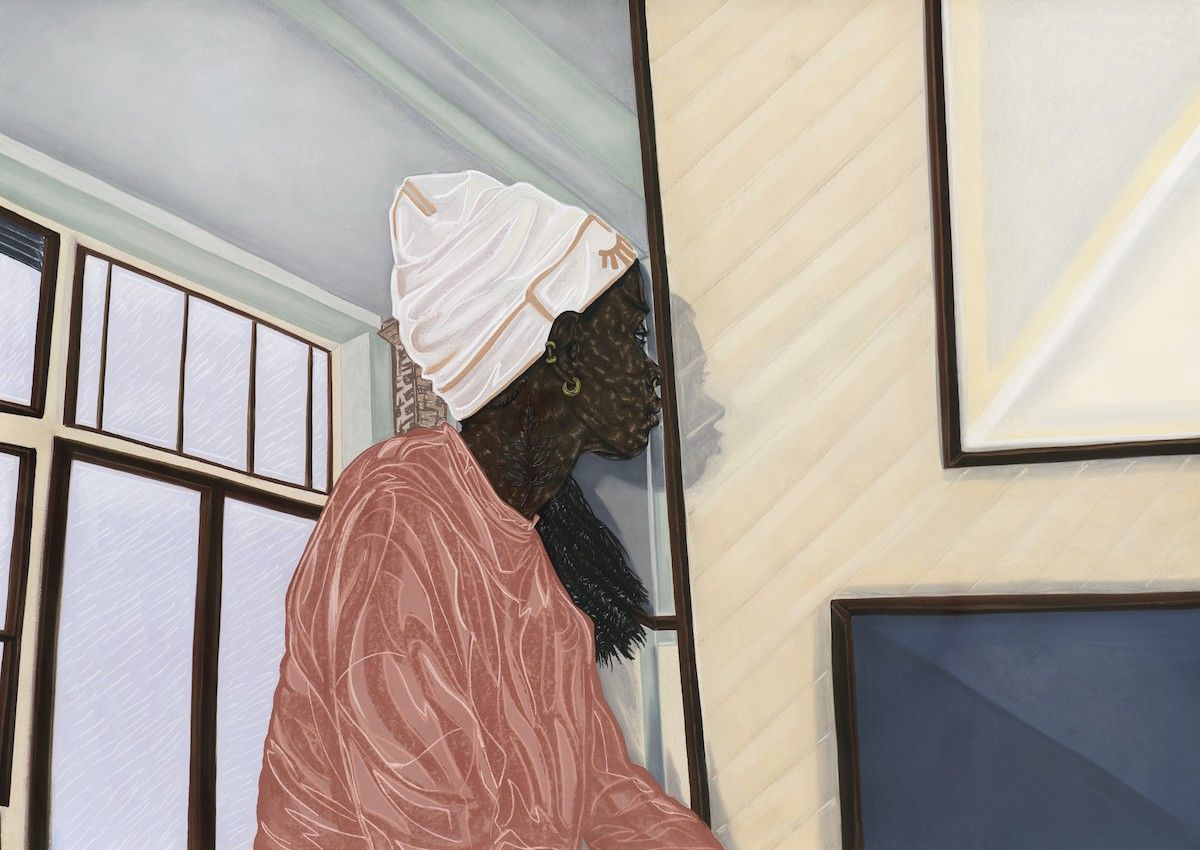 Nigerian-born New Yorker Toyin Ojih Odutola's self-portrait titled Compound Leaf set a new auction record for the artist as it sold for a shocking £471,000. Five bidders had engaged in a bidding war for this work until the price eventually settled at a number that is almost double that of her previous record – set at Sotheby's Contemporary Art Evening Auction in March for the work Selective Histories. Odutola made her auction debut with Selective Histories, a work which was sold for £250,000 (est. £100,000-150-000).
See Also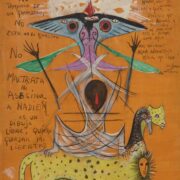 Odutola has been gaining traction in different art circles, attracting global attention. This work, named after the artist's leaf tattoo (also featured in this work along the artist's neck), was produced in 2017. This was the year when Odutola had her first solo exhibition at the Whitney Museum of American Art in New York. Created in her signature feathery style, this work pushes the boundaries to explore the complex notions of identity and belonging through her representation of skin and fabric.
Jenny Saville, Shadow Head (2007-13)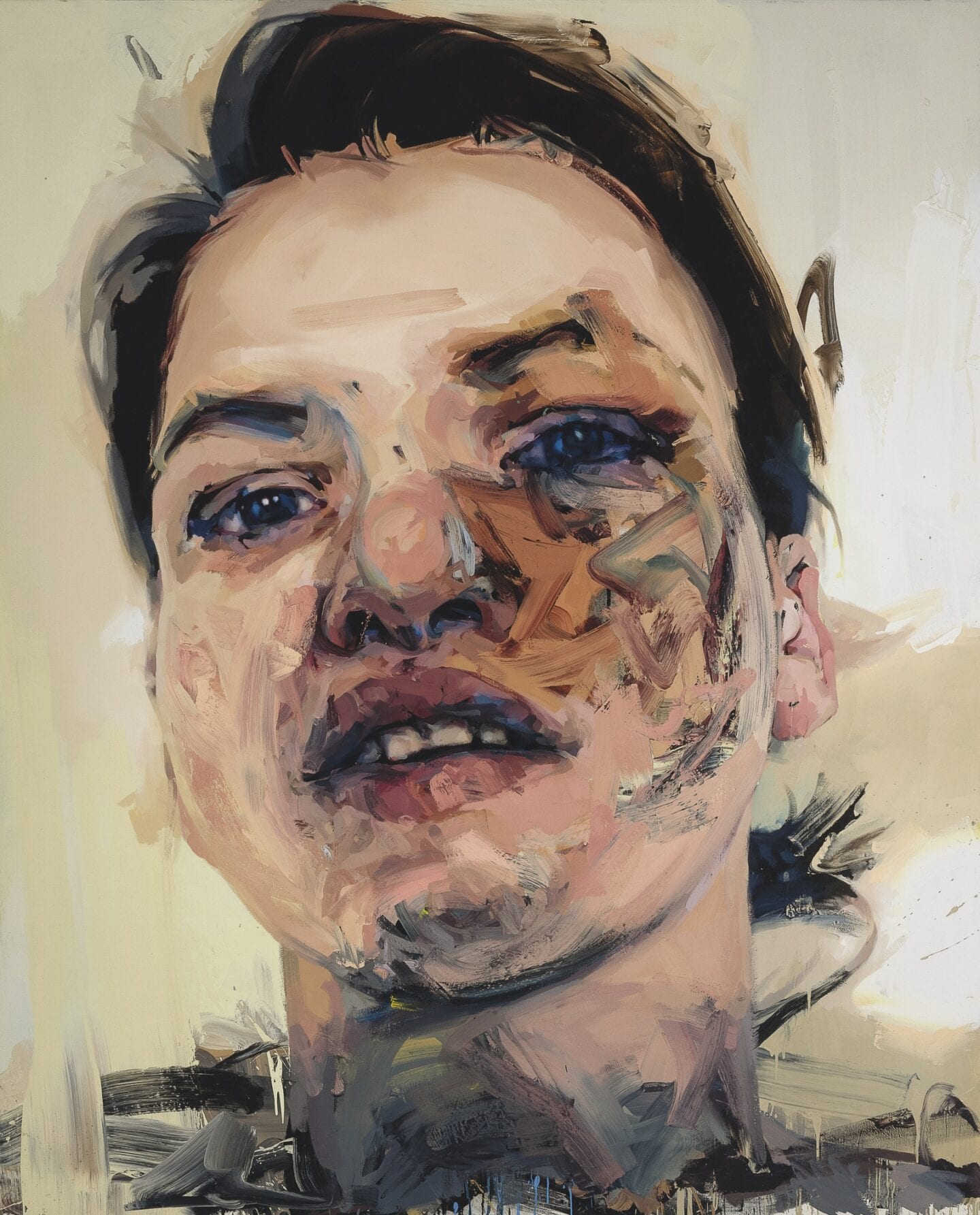 One of the highest prices achieved for an artist at the evening auction was the work Shadow Head by British contemporary painter, Jenny Saville. The work which was sold for £4,184,500 with a pre-sale estimate of £3,000,000-5,000,000, follows the success of Saville's record-breaking sale at Sotheby's Contemporary Art Evening Auction for Propped in October 2018. Propped sold for £9,500,000 making Saville the most expensive living female artist in the world.
Executed over six years, Shadow Head was last exhibited at Saville's solo exhibition at Gagosian Gallery, London in 2014. This intimate large-scale work features a fleshy, sculptural rendering of an anonymous sitter. Appearing fragile yet possessing a disquieting and psychological quality, Saville continues to reach viewers in a way few artists can. Her expressive impasto strokes give way to the ones that lie underneath—shiny and luminescent, they too have much to reveal about human nature and the human condition. Like a palimpsest, these multiple layers mimic the layered anatomy of human flesh. Working in the same uniquely characteristic style as Propped, Saville continues to explore ways to represent the female body, skin and being.
Louise Bourgeois, Listening One (1982)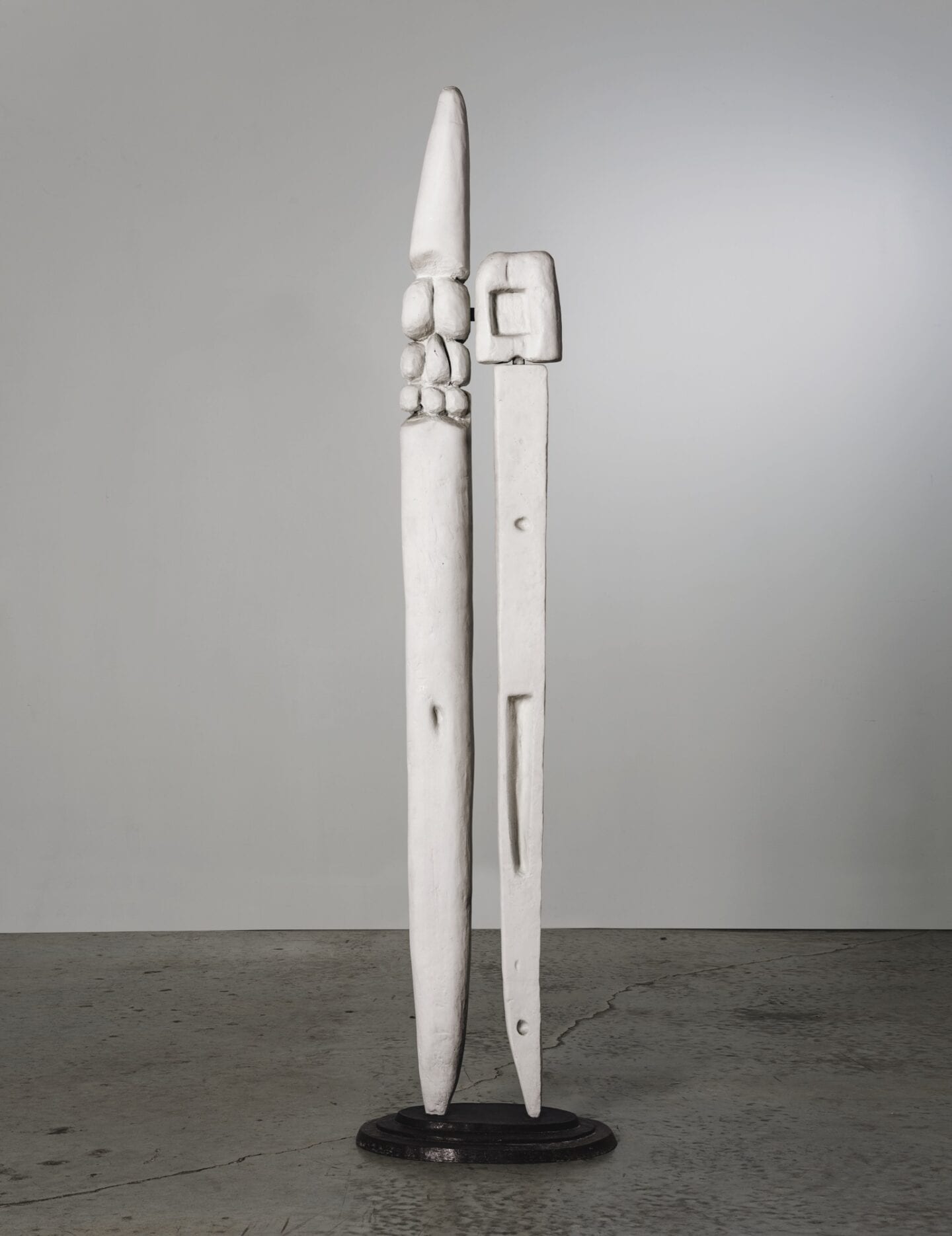 This summer's curated evening auction also showcased the work, Listening One, by none other than French-American artist and pioneer, Louise Bourgeois. Sold for £1,935,000, this work forms part of a major body of work, Personnages, produced during the 1940s. These bone-colored totemic sculptural forms observe people just as humans do. Anthropomorphic and architectonic in nature, these enigmatic creations, which would come to inform the works produced by American Sculpture artists, effectively blur the boundaries between the human and non-human world. Created during a period of male heavy Abstraction, these sculptural personnages are now internationally recognized.
---
Featured Image: Sotheby's evening sale of post-war and contemporary art in London on June 26, 2019. Courtesy Sotheby's.