Artist of the Month: Anna Pietrzak
Meet Anna Pietrzak, the young architect making waves in New York City's art scene. With previous shows held in Soho and Brooklyn, everything this artist touches turns to gold. Sourcing gold leaf imported from an Italian gilding supplier that dates back to the 1600s, Pietrzak's signature works are part of a current series where she explores forms that exist between the figurative and the abstract. This month we visit Pietrzak in her studio to learn more about her inspiration and artistic process.
Tell us about this series of work.
I am interested in the tensions we carry internally within ourselves that appear as outward gestures worn on our bodies. I like the inadvertent honesty of these expressions. Gold leaf is used, not as an embellishment, but as the primary medium of the work. It's also a bit of a paradox as well, being something once heavy made impossibly light.
Where do you source your materials?
I purchase gold leaf from a gilding supplier who imports it from a company in Florence, that has been run by the same family since the 1600's. Obtaining gold from a reliable source is extremely important. Unreliable manufacturers have been known to mix other impurities in their leaf which can lead to oxidation. It's one of the few things that's not better to buy on Amazon.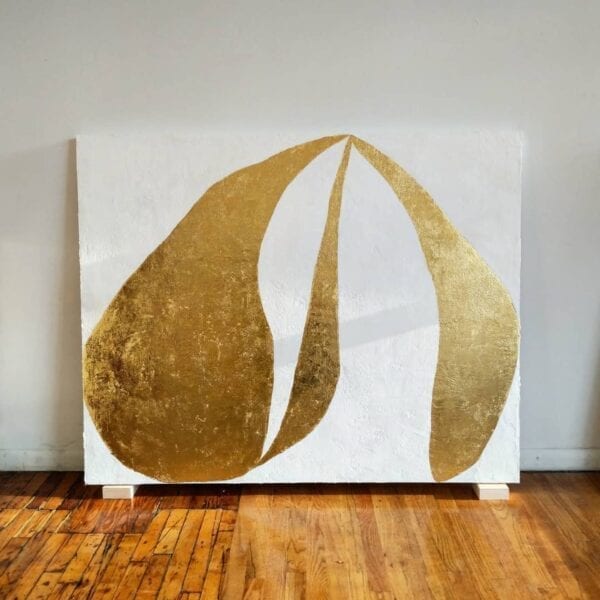 What is your creative process?
Because of my background in architecture, I'm a little conditioned to react to whatever surface I'm working on as I would a site. Even a blank surface has its own forces, like proportion, depth, and materiality that inform the work before you even begin applying or removing anything from it. I think a strong, inescapable aspect of a surface is its boundary. You can treat this edge as a cropping device to create a picture, a window into another world, but I think having a pictorial element engage with the edge directly somehow brings it closer to inhabiting the same space as the viewer. Exploring the potential of that engagement is currently the center of my creative process.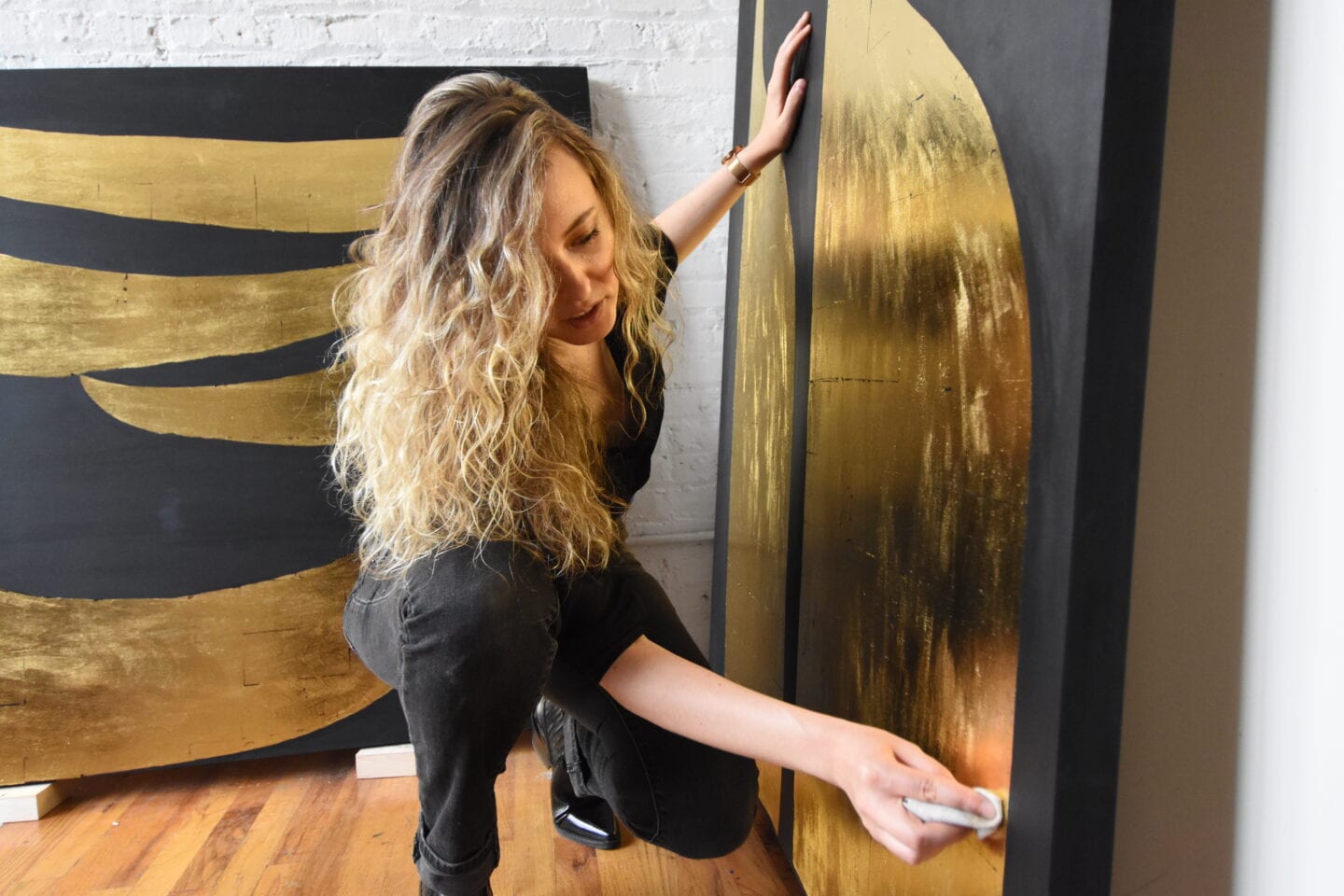 "Surround yourself with people who are good at things you don't know and ask a lot of questions. It's important to be vulnerable as much as it is to be confident. Learn when to hold on and when to let go." —Anna Pietrzak
What motivates you to create?
Sometimes it's harder not to. Like asking a marathoner what their life would be like without running. I think creative people have this impulse naturally. An idea you want to create feels like an itch you can't scratch. You're burdened with it constantly and it seems like the only relief is to work through it.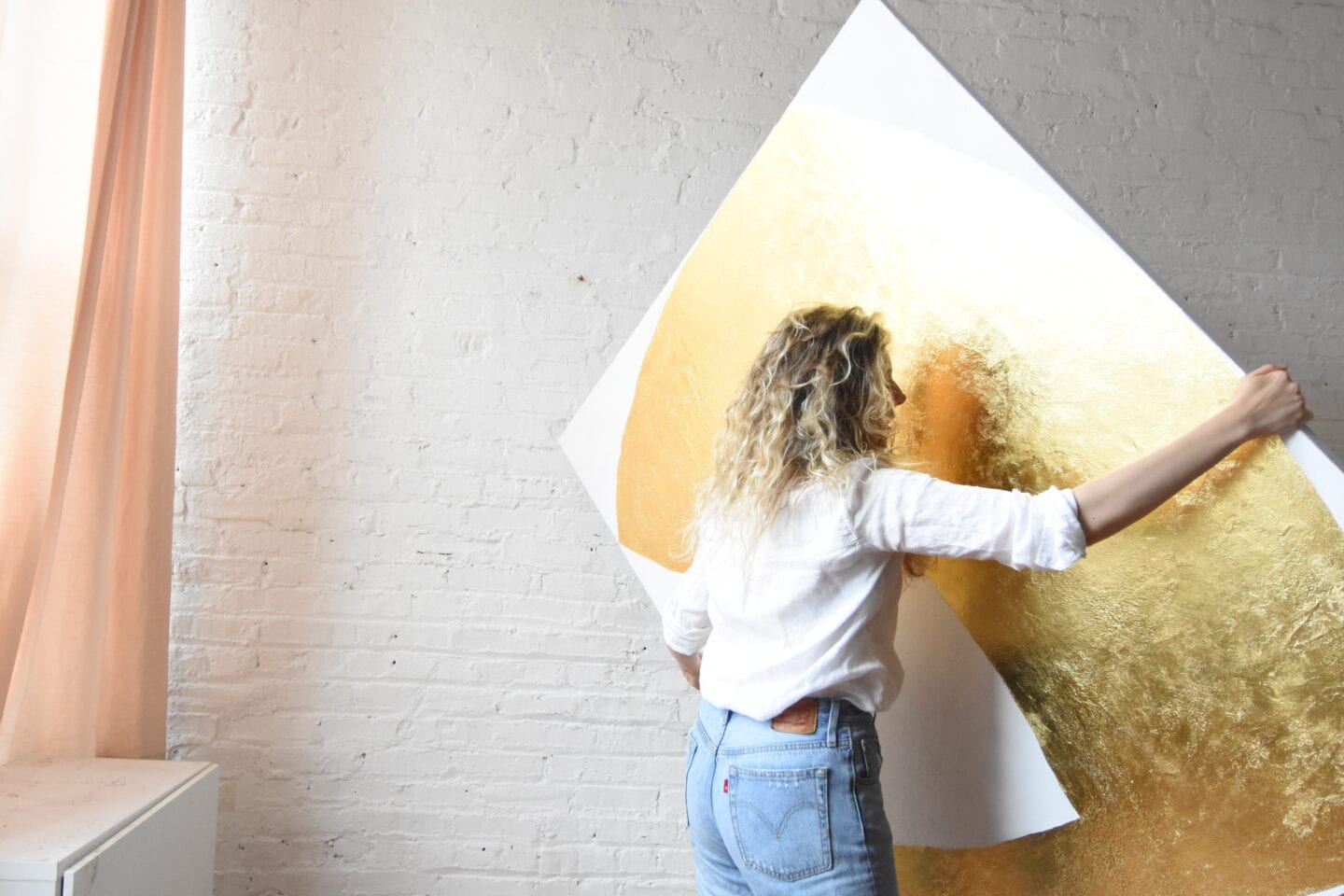 What is your approach to color?
Intentionally limited. Limiting my variables not only allows me to see how far I can push them, but strengthens signal and reduces noise.
Tools or mediums you're dying to experiment with?
I worked with bronze in grad school and was really fortunate to learn each step of the casting process. There are a lot of really meditative and ritualistic aspects to it, from preparing the molds to the ceremony of the pour. I think it would be difficult for me now to be directly involved in the full process, but it would still be really wonderful to explore again. I'm [also] currently learning intaglio etching as well as experimenting with raw pigment and ceramics. I think some of these mediums and techniques could lead to finished pieces, but others might just inform my thinking.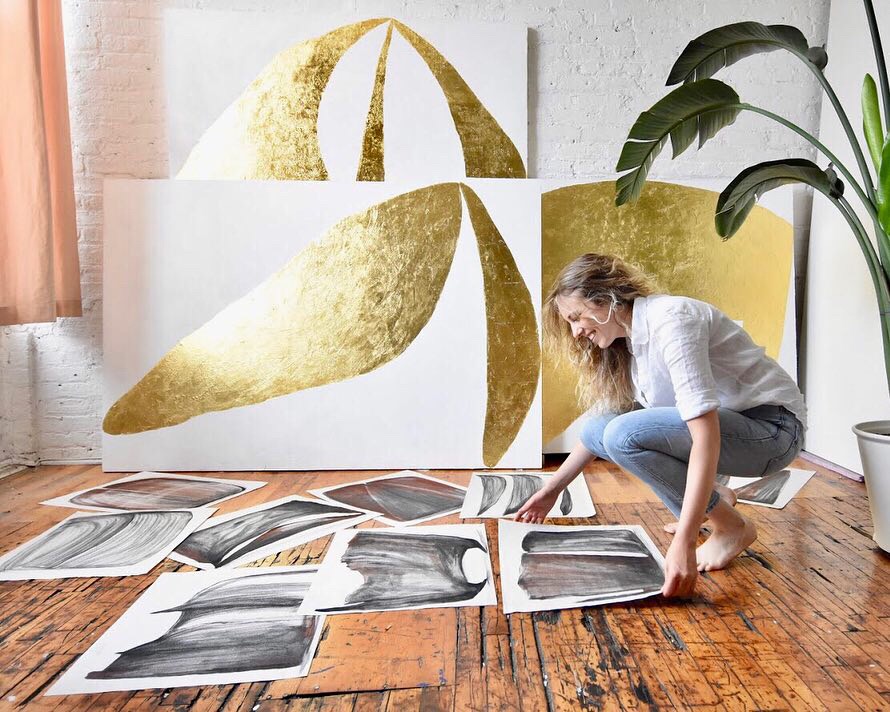 Silence or sound while creating? If sound, what are you listening to right now?
A healthy mix of both. Silence when I am working directly on the canvas or panel. Otherwise, I have a tendency to binge on one album or artist until I reach a saturation point, and then it begins again. Nothing too exotic recently, a lot of Bob Dylan.
What makes you laugh no matter what?
Bouncing seal GIF.
Name your favorite female artist.
Agnes Martin.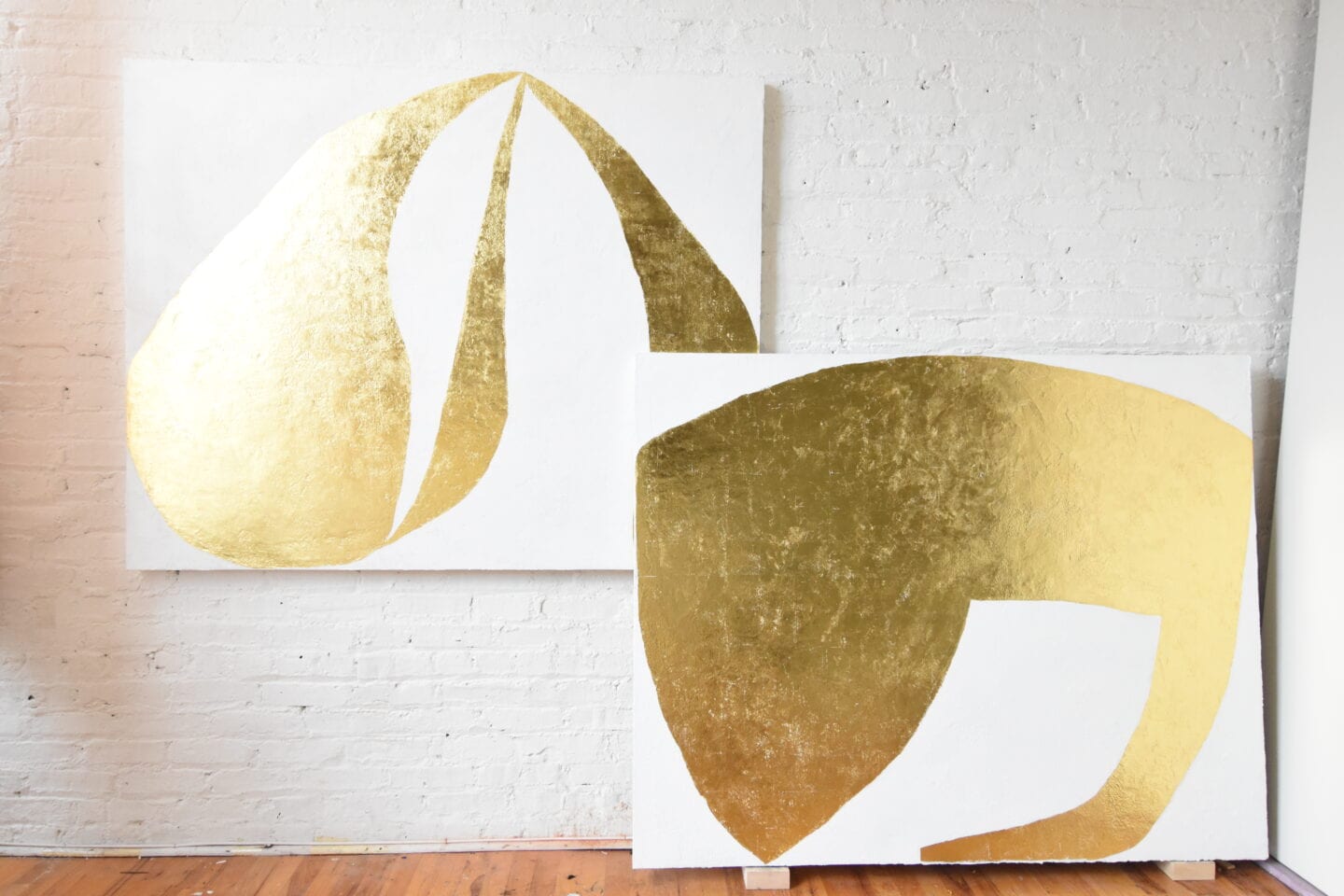 What makes you excited about the future?
Space exploration. Besides the impact that the discovery of foreign landscapes has on humanity, the influence that the Overview Effect can have on individuals.
Name an artist whose work has inspired your own practice.
Richard Serra, especially his early prop series that began with Strike. I found his observations about the role of gravity in form making really critical to questions I had about dynamics, especially in regards to composition. Initially, I wanted to evoke a sensation of movement that didn't move. I wanted to embody the energy of a pendulum at its highest point, the anticipation embedded in that moment. This ultimately led me to concentrate on the topic of weight and a pursuit towards lightness. Lightness not as a term interchangeable with weightlessness, but as a momentary expression of resistance against entropy and of course, gravity. It is a ballerina en pointe, and it is Richard Serra picking up Carl Andre's plate and wedging it in a corner.
---
Shop Anna Pietrzak: