Exploring Optical Melodies with Rana Begum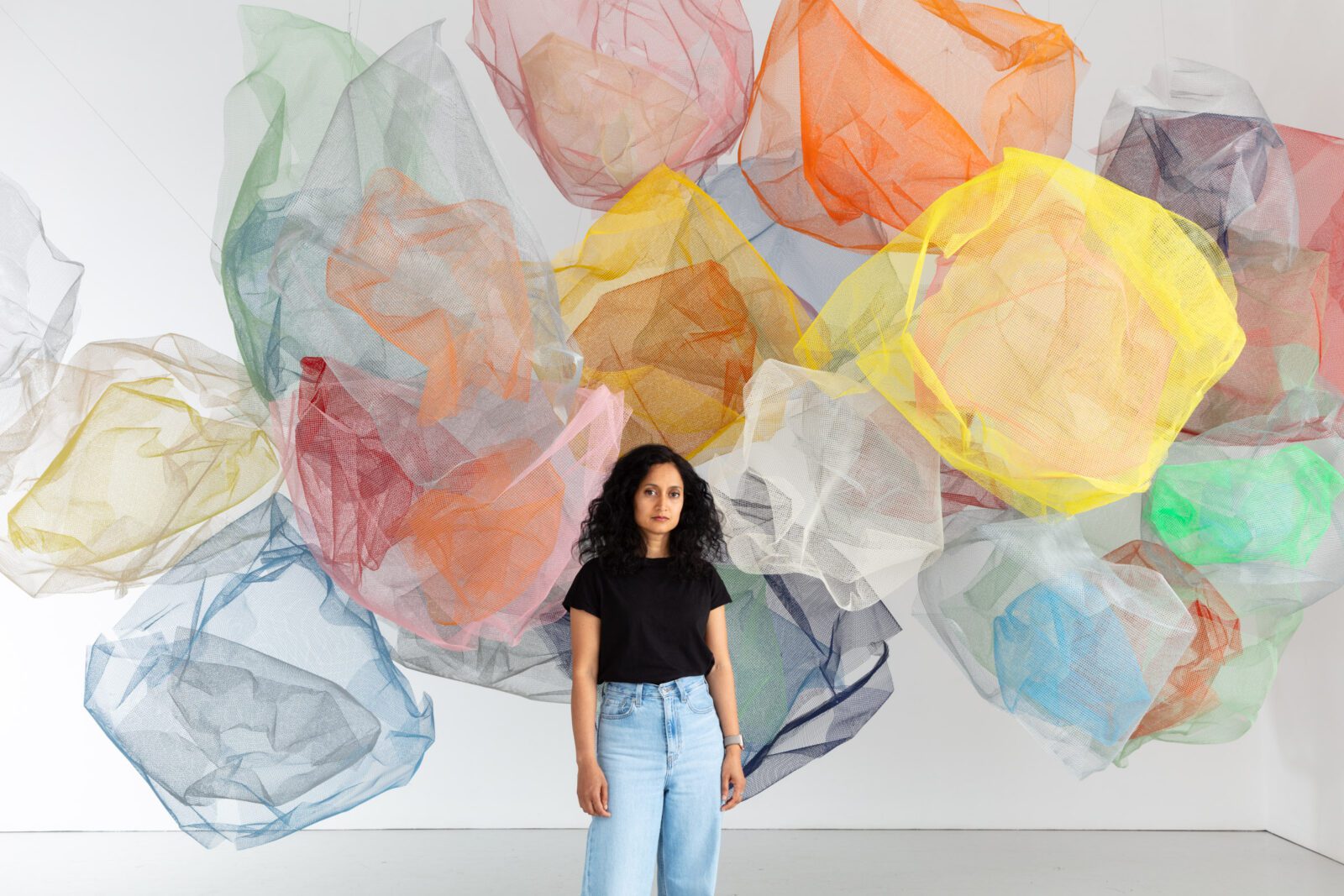 Rana Begum No.1048, Angus Mill Photography
Nestled in her studio in Hackney, London, Rana Begum takes us through a journey of her life in relation to her show "Dappled Light" at Mead Gallery, on view from January 13, 2022.
In her story, we learn about a young girl who struggles to express herself through language and finds solace in art, a narrative that resonates with a lot of us. How did Rana grow into the success she is today? ​
The artist relays how she used the support of her teachers and uncle to persuade her family to let her pursue a career in the arts, a path that is rare in South Asian households.
Her escapades lasted for a while, working several jobs to keep her studio afloat. Her talents ultimately shone through, and today, we know her as one of the most distinguished artists alive. Her work has been exhibited everywhere from London to Istanbul to New Delhi. Begum was also elected Royal Academician in 2020, joining illustrious Academicians such as Marina Abramović and Kara Walker. She presently works with a close-knit studio crew and has several artistic marvels on the horizon.
Begum's story is a source of inspiration for anybody considering a career in the arts, instilling strong faith and conviction in the timeless adage of hard work and dedication.
When did you know you wanted to pursue the arts?
I was in Secondary School when we had to decide what to choose. I struggled with communication and I could get lost in my work. Art became a way of communicating and explaining where I came from. I was looking at language and different ways of communicating. I think that's when it hit me that I really wanted to go into fine art. I loved the idea of how you see abstraction everywhere and how it's a universal language. The geometry I was using is recognized and used everywhere, which automatically gave me a path to having a wider band to communicate. I was always struggling with things that were narrow, restrictive, and didn't want that. So the fact that I was using geometry that was recognizable and used in different cultures and cities was quite exciting.
How has your background influenced your practice?
My father liked things tidy and it's something that I have in me as well. I prayed five times a day and would love to read the Quran. I think it is something that has definitely affected my work and the way I want my work to be experienced as well.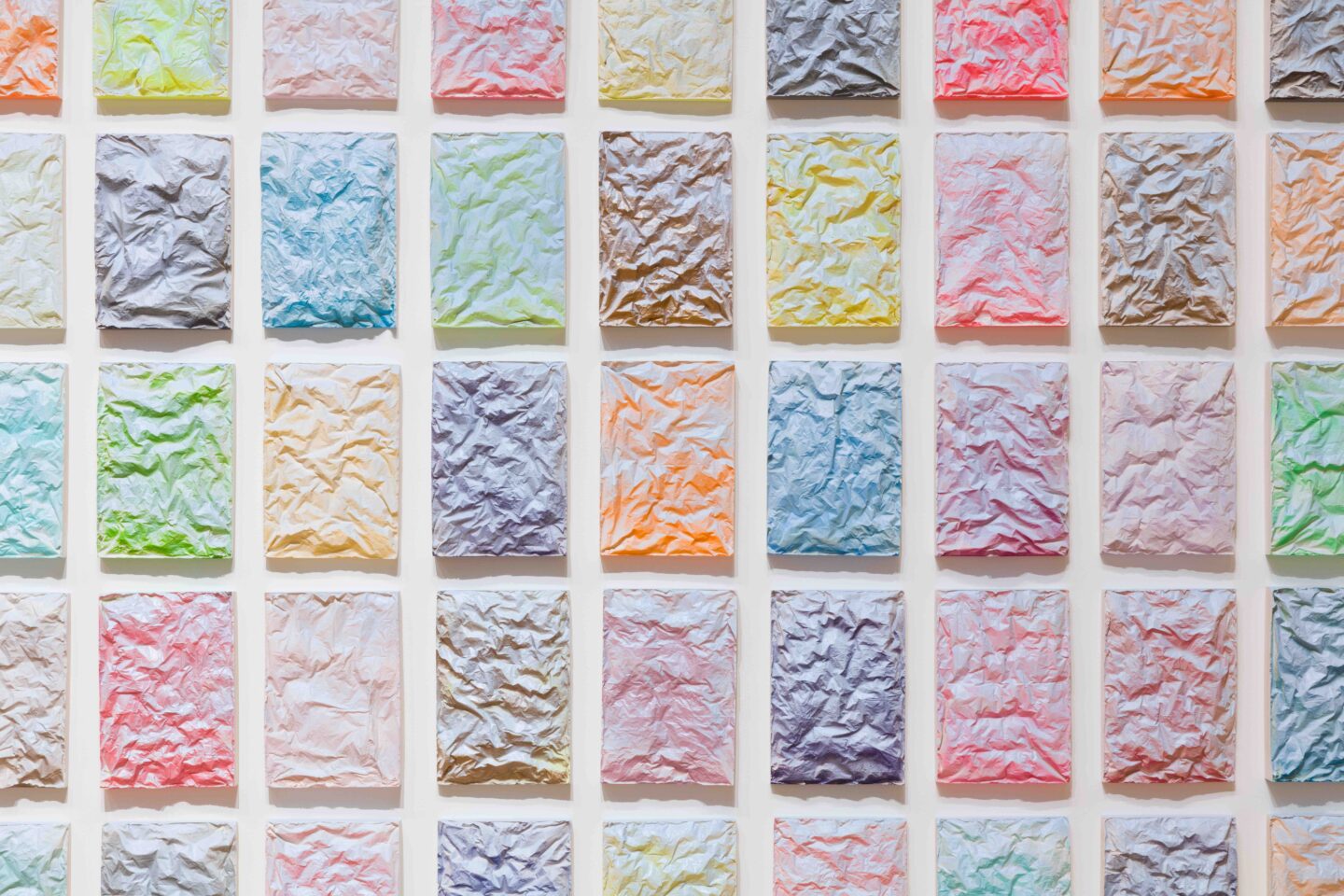 How has your practice evolved through the years?
It's difficult to say because early on it was very figurative and was mainly drawing. Now, it's really changed, in terms of the work, the way I work, and I don't necessarily work on my own, I work with a small team so that means having to look at the work in a different way.
Could you tell us about your show, "Rana Begum: Dappled Light" at Mead Gallery?
The show at Mead Gallery is a progression showing different strands of the work along with different investigations. I respond to the gallery space and create a new body of work for it at the studio.
Could you tell us about your most memorable exhibition or projects?
It was great to see the installation I did for Wanås Konst in Sweden. I was working remotely and what was great about that was working with materials that are local so that had very little impact on the environment in terms of doing the show. We really took all of that into consideration and it was actually open during the pandemic. It was a permanent commission and two temporary commissions. So the gallery show has come down but the permanent commission is still up. The work is 300 meters so it's a really long path. It was really exciting to finally see it after working remotely.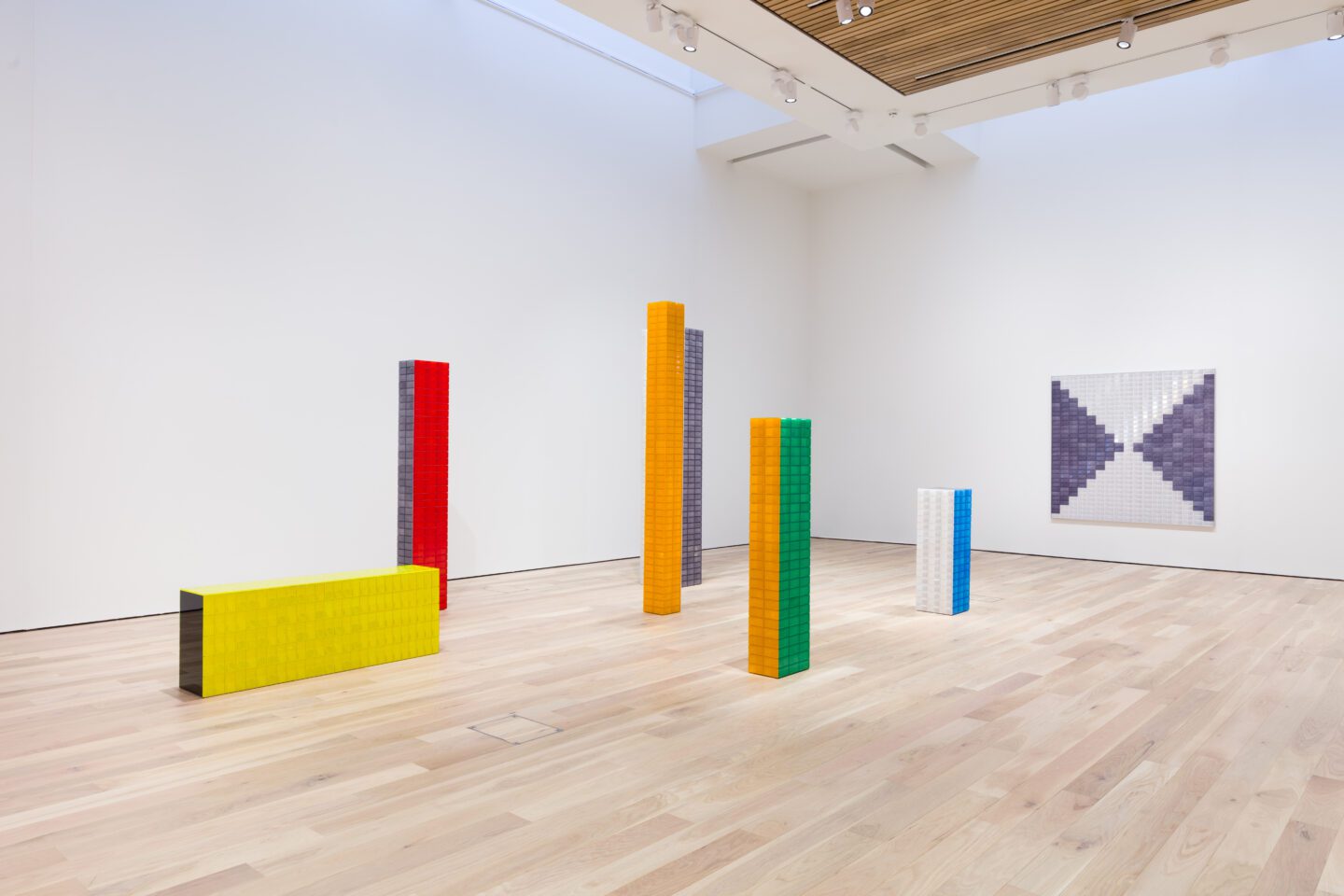 How have things changed for you since the pandemic?
I think the pandemic has highlighted how we can continue working internationally without having to travel so much and have a massive impact on the environment. That was something everyone felt quite relieved about. I really appreciate having time to pause and think about the work a bit more, it really created that space which was really helpful.
Who are some South Asian artists on your radar?
Ayesha Sultana, Seher Shah. Radhika Khimji is doing some really interesting work and Ayesha Singh.
What advice do you have for aspiring South Asian artists?
I think one of the difficulties I can see is getting an international audience to the work but I think social media is a good way to keep people informed, especially Instagram because you're not forcing anyone to look at your work and it's there if people want to see it. It's accessible. It gives people the artist's perspective. I would really recommend that social media be used to put your ideas together. You should stay connected, have conversations, you don't necessarily have to meet up or go to studios or openings of shows. I think there's a way to build a network around yourself to support yourself. Success isn't necessarily about making money. The fact that I myself wake up and say I'm an artist is itself a huge achievement. I think people don't realize that or appreciate it; the smallest things can be massive.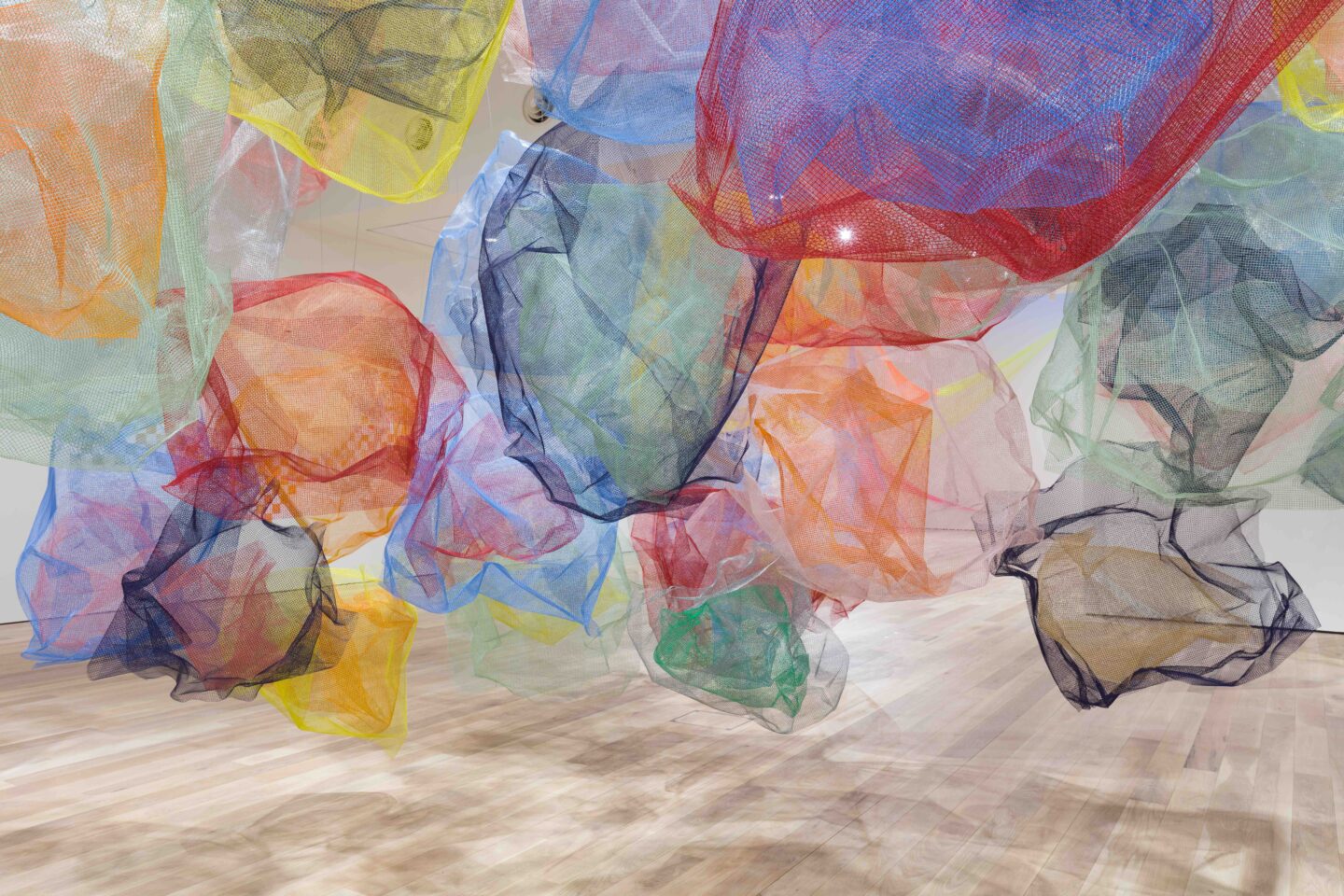 Who is Rana when she isn't creating art?
I love outdoor swimming, it's something I've become addicted to. I also love running. Mental health is something I've tried to be conscious of with people around me. I also love cooking with my kids! We experiment a lot in the kitchen. My kids are also into singing lessons and they're trying to teach me. Apparently, I have a terrible voice!