November Art Market Report: Flora Yukhnovich, Marlene Dumas, and Mickalene Thomas

Artist Spotlight: Flora Yukhnovich
Flora Yukhnovich (b. 1990, Yorkshire, UK) began her studies in portraiture at the Heatherley School of Fine Art before graduating with her MA in Fine Art from the City & Guilds of London Art School. Yukhnovich now lives and works in London, where she has been represented by Victoria Miro since 2020. Her painting style is heavily informed by Rococo imagery, and has gained popularity in the last few months.
Yukhnovich works between abstraction and figuration, and as such, her works range in both texture and composition, appearing to exist in a constant flux. Drawing inspiration from the works of Giovanni Tiepolo and Jean-Antoine Watteau, Yukhnovich is especially interested in the fete galante, a trademark style from the Rococo era, which depicted the wealthy and elite in ball dress or masquerade costumes in parkland setting, imparting a sense of grandeur, excess and even hedonism.
Conversely, Yukhnovich also draws inspiration from contemporary pop culture, further enforcing a sense of duality present in both the conceptual and technical qualities of her work.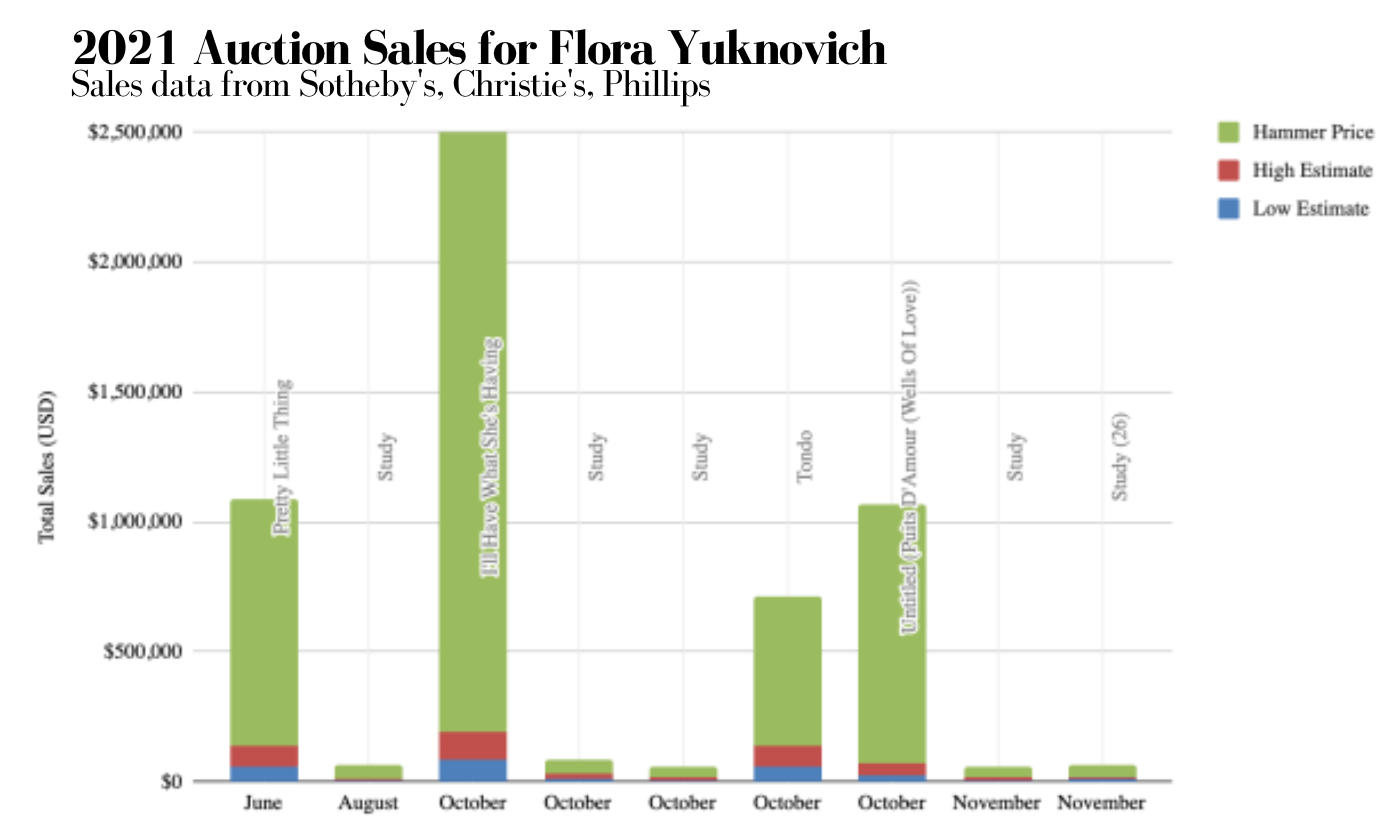 In March, Victoria Miro showcased 8 of Yukhnovich's works online during the FIAC art fair in Paris. The artist's works were listed between 20,000 to 35,000 Euro. While Yukhnovich's sales prices on the primary market remain relatively modest, the same is not the case for her secondary market prices.
Phillips' New York sale of Yukhnovich's work Pretty Little Thing (2019) in June of this year sent the art world for a whirl and started a domino effect of inflated market prices. With the exception of that first sale, all of Yukhnovich's works have been sold in London. It was in London during the auction house's October sales that Yukhnovich set an auction record with the sale of her work I'll Have What She's Having (2020) which sold for $2,467,223, thirty times above the lot's low estimate.
As you can see from the graph above, Yukhnovich's work has been selling far beyond the auction house's low estimate. On average, her works have been selling 13.6 times above their low estimates. While Yukhnovich's market is strong, some may be speculative about how long this momentum will last for such a young and emerging artist.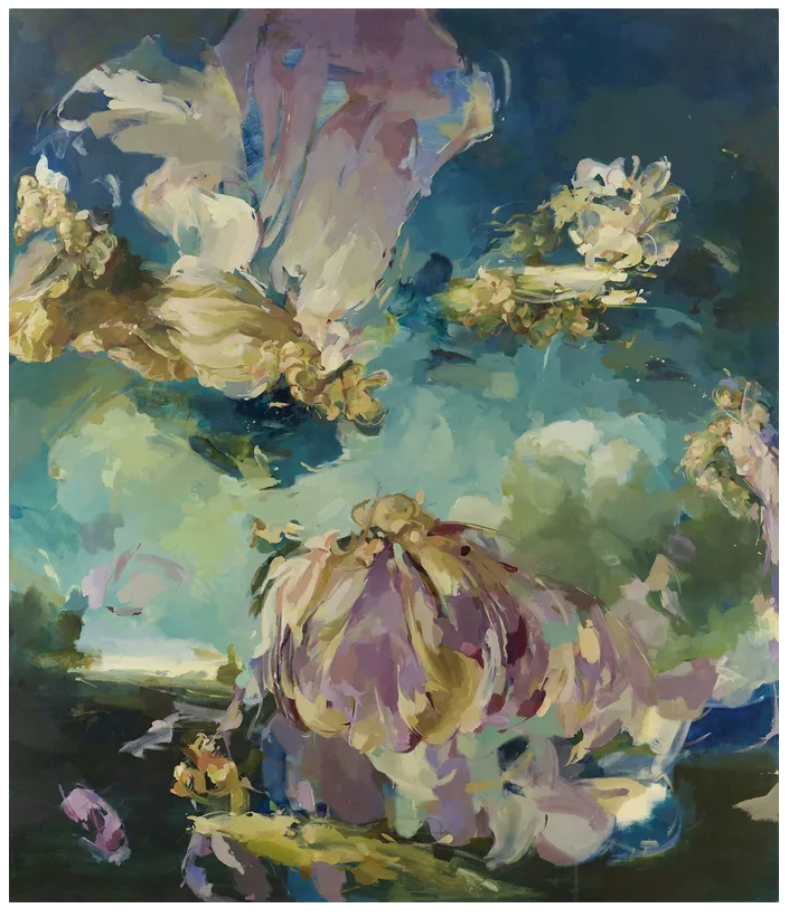 ---
Artist to Watch: Marlene Dumas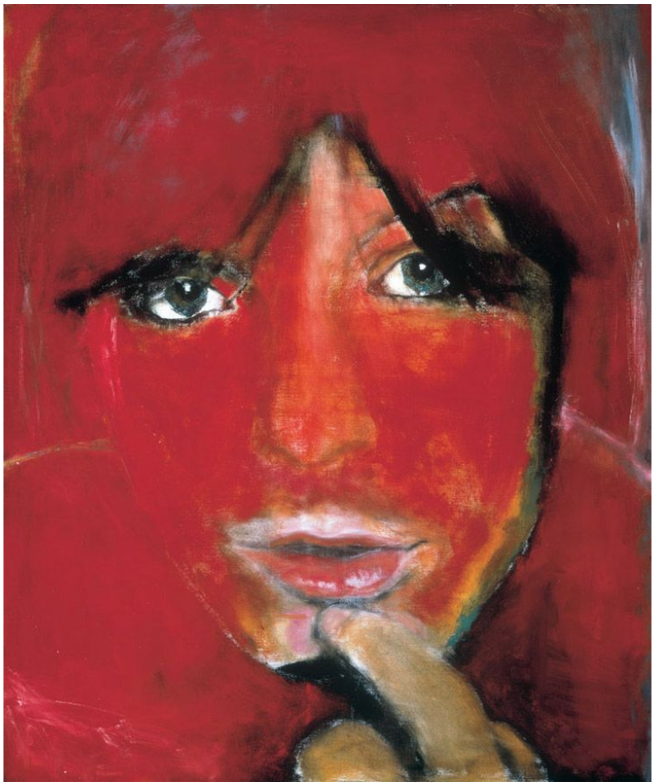 Born in Cape Town, South Africa in 1953, Marlene Dumas began developing artwork in the 1960s and 70s as a response to her political environment, and growing up during Apartheid as a white Afrikaaner. After studying at Ateliers '63 in Haarlem and at the University of Amsterdam, Dumas settled in the Dutch capital where she lives and works today. In 1995, Dumas represented The Netherlands in the Venice Biennale.
While Dumas's works often deal with themes of love and death or pride and guilt, she pulls much of her source material from polaroids of friends, magazines or porn. Inspired by contemporary pop culture, Dumas has also included figures like Naomi Campbell, Amy Winehouse, and Princess Diana in her works. Dumas's works are often filled with eerie organic figures or portraits. In dealing with somber subject matter, such as violent racism or sexual autonomy, Dumas effectively reframes her subject.
In 2004, Dumas became one of three living female artists to sell a painting at auction for over 1 million, with the sale of her work Jule-die Vrou (1985). In 2008, Dumas began working with David Zwirner and debuted her first American retrospective Measuring Your Grave. The largest survey of her work, entitled The Image As Burden, opened at the Stedelijk Museum in Amsterdam in 2014, and at the Tate in London the following year.
See Also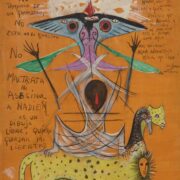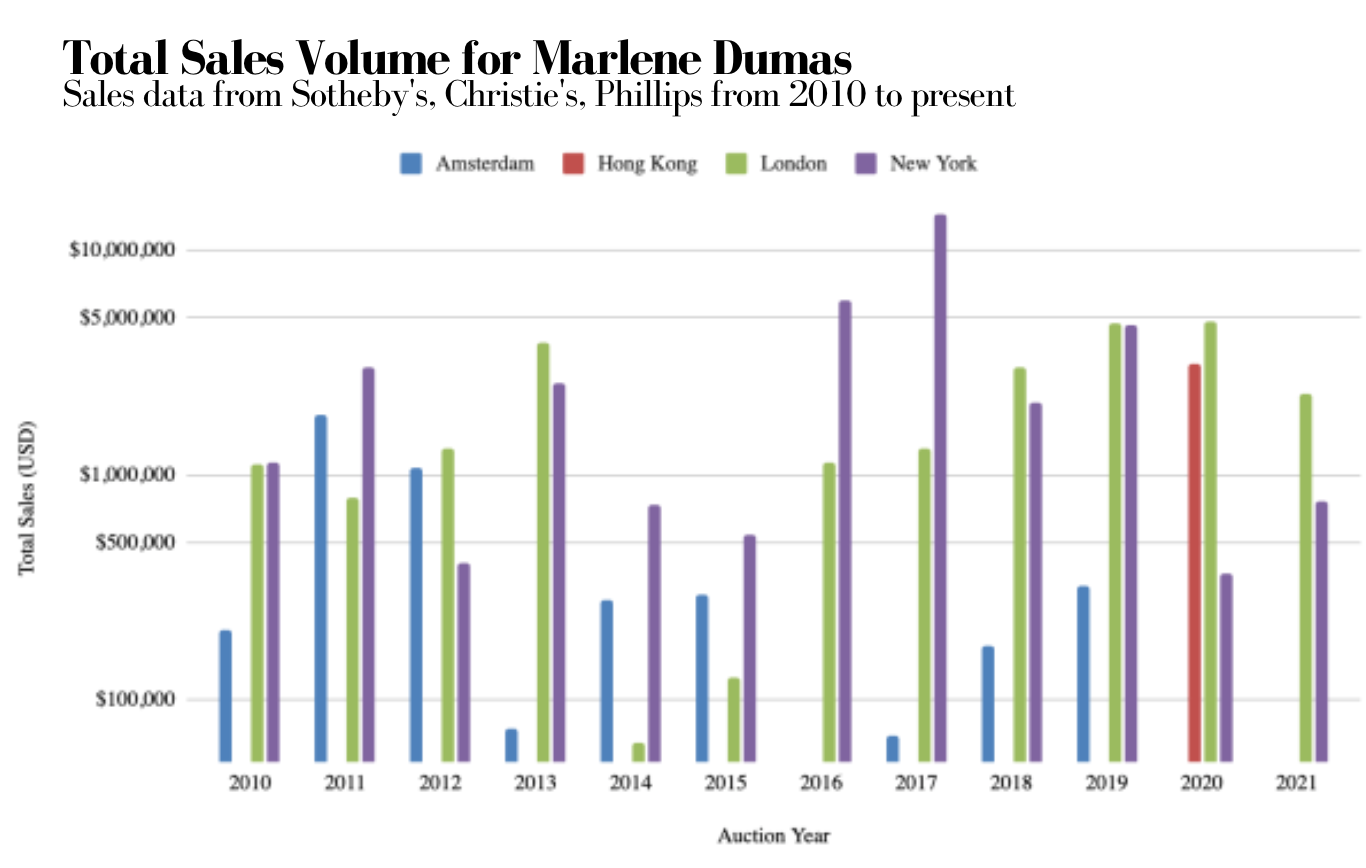 Dumas's secondary market remains strong year on year particularly in Amsterdam, London, and New York. The Asian market has started to become interested in her work over the last five years although both of her works at Sotheby's Hong Kong in 2017 and Phillips Hong Kong in 2018 went unsold. However, in 2020, Sotheby's sold Dumas's work Die Baba(The Baby) in Hong Kong for $3,118,575, making this sale just shy of the artist's top 5 highest auction sales to date. Dumas's secondary market in New York skyrocketed in 2017 with a total of $14,470,750 in gross sales. So far this year, her biggest sale was in October at Phillips London 20th Century & Contemporary Art Evening Sale. Dumas' The Believer(2005) sold for $2,277,000.
---
Artist Spotlight: Mickalene Thomas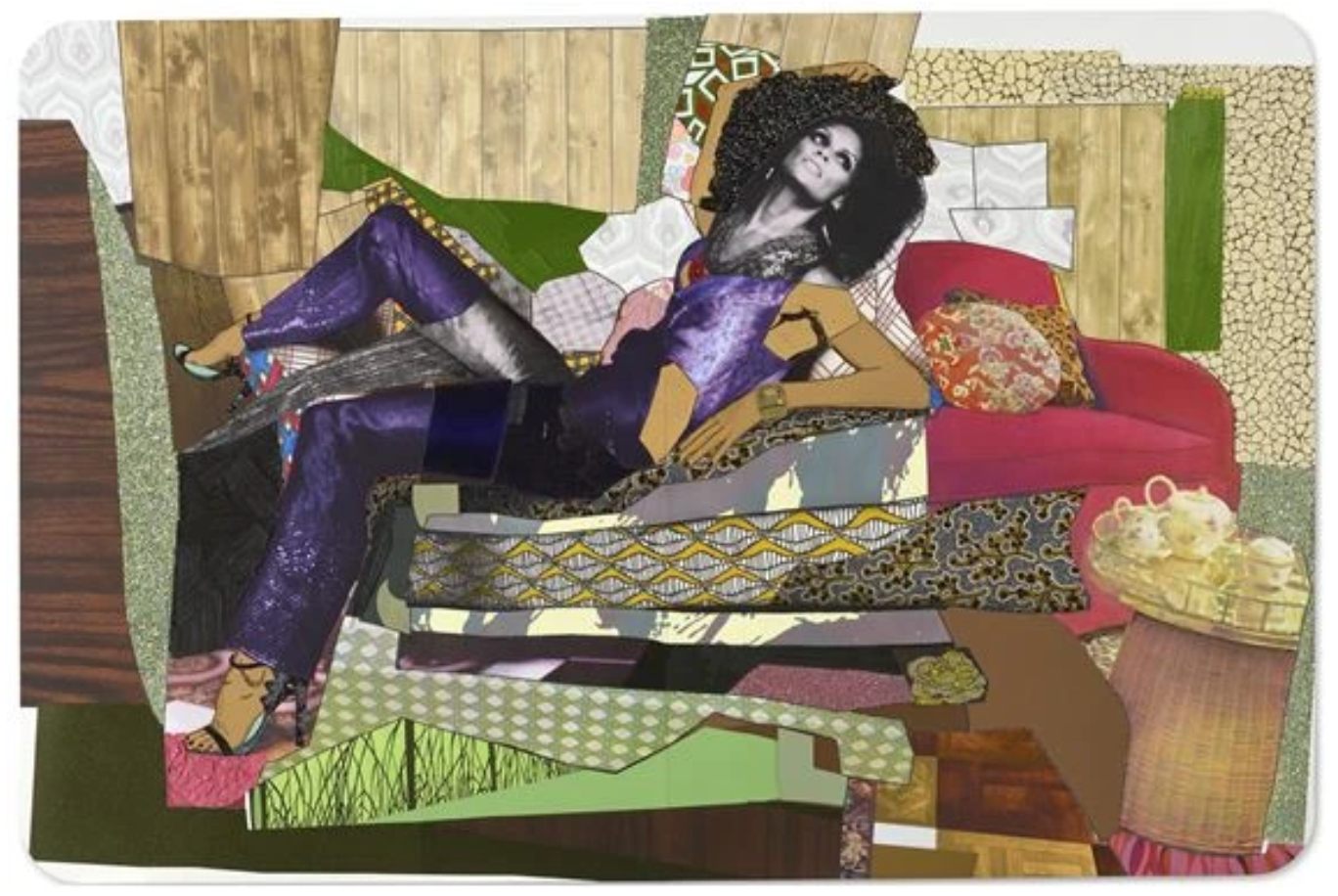 Mickalene Thomas (b. 1971, Camden, NJ), is a multimedia artist living and working in Brooklyn, NY. After earning her BFA at Pratt, Thomas graduated with an MFA from Yale in 2002. As a multimedia artist, Thomas gained notoriety for her portraits of Black women which draw inspiration from Western painting styles and 1970s blaxploitation heroines. To create her collaged portraits, Thomas juxtaposes classic art history references (think: Warhol, Picasso, Klimt, etc.) and with strong, often erotic, feminine pop culture imagery, referencing 1970s blaxploitation movies or Jet magazine spreads, that create a contemporary vision of female sexuality and beauty.
Though Thomas predominantly considers herself a painter, she also works with photography, video, and installation. Her perhaps signature are the rhinestones she embeds into her work, which evolved from her use of glitter, sequins and other decorative items as a student when she shopped for art supplies at craft stores. Adding these sparkly decorations to her work, the rhinestones not only act as a decorative ornament, drawing the viewer's eye to details they may not notice, but also imbue her paintings with a sharp and powerful sense of femininity.
After meeting her partner and oftentimes muse, Racquel Chevremont, in 2011, the pair founded The Josie Club, a support network for queer female artists of color, and have taken on joint curatorial ventures.