African Women Take the Stage at 1-54 African Art Fair London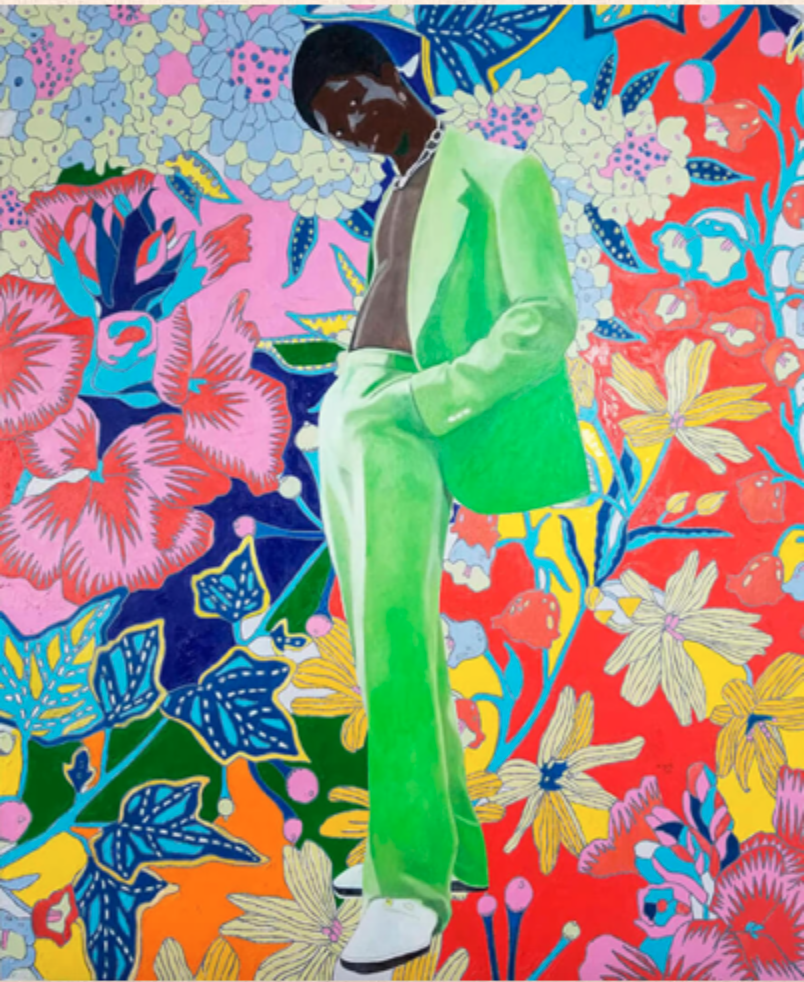 Wole Lagunju, Psychedelia, 2020
In conjunction with Frieze Week in London (this year mostly online), 1:54 African Art Fair is running on a scaled-down version with 30 selected visitors at the usual Somerset House (until 10 October), as well as online powered by Christie's. Moreover, a small curated selection of works from each of its exhibitors is on view as a pop-up exhibition at the prestigious venue of Christie's London headquarters, in Duke Street.
Conceived by Moroccan curator Touria El Glaoui, the fair aims to present the great diversity between nations, cultures and artistic expression within the African continent, as well as by artists from its diaspora: one continent, fifty-four nations, and unique vibrant souls. As the promo says "the more voices we have, the more we can see that Africa is boundless."
Since its first edition in London in 2013, 1:54 soon became the foremost contemporary African art fair, which is now held annually at different times of the year in London, New York and Marrakech. And now online, both on Christie's website and Artsy. Below are a selection of women artists we loved.
1. Tuli Mekondjo (Namibian, 1982) Guns&Roses Johannesburg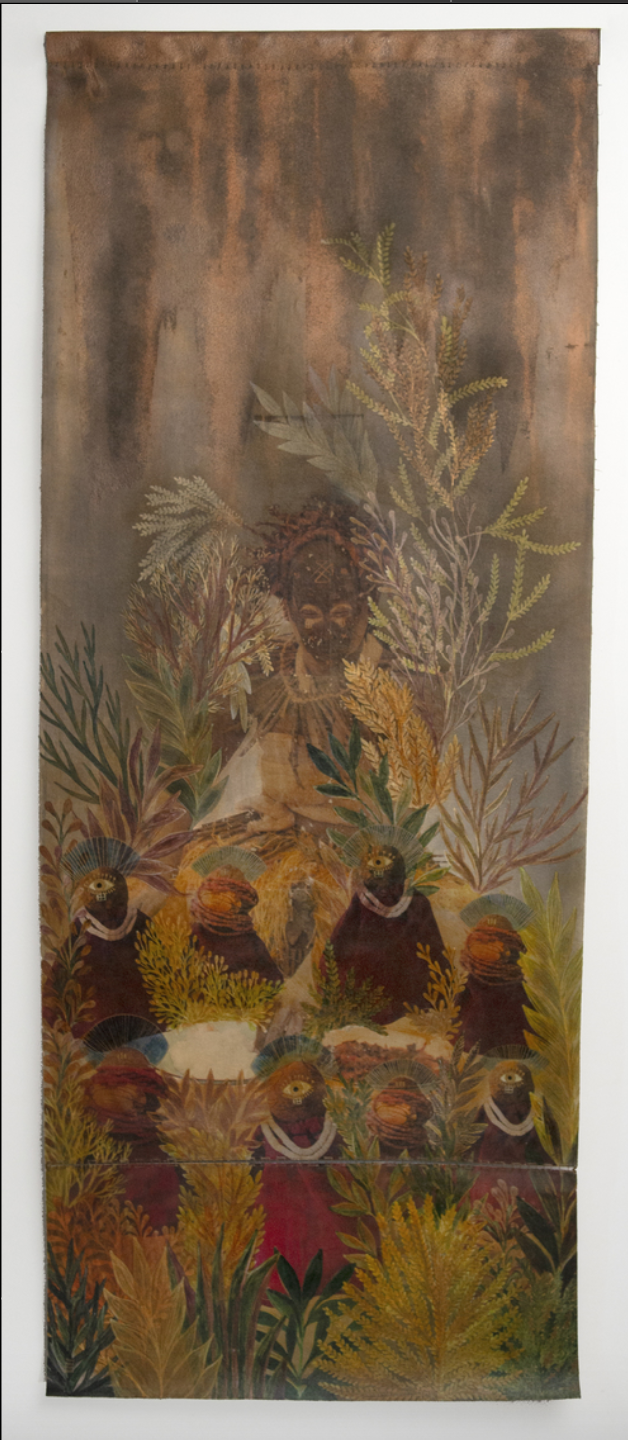 These sophisticated works, in their gold details and finishes adorning smoky figurations, have some kind of refinement and mastery we could find also in some Medieval or Arabic miniatures. The result is a series of densely made canvas, emanating some mysterious sacred aura, but also well grounded in her identity and culture. The artist works with Guns & Rain (Johannesburg) and Anne de Villepoix (Paris) and has already been included in great collections as Foundation Blachere (Francia); Ilham Gallery (Malesia); University of South Africa (UNISA); ARAK Collection (Qatar).
2. Ekene Emeka Maduka (Nigerian, b.1996) – Polartics (Lagos, Nigeria)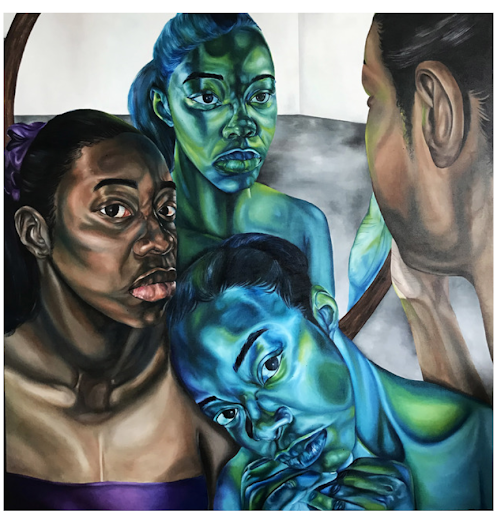 Exciting African young artists such as Ekene Emeka-Maduka have literally taken over this physical scaled-down edition of 1:54 at Somerset House. Maduka's practice is a painterly essay on self-inquisitiveness, undertaking with acid colors and figurative mastery a deep study of the "self"as black woman. She examines in particular the identity of "blackness" and "black femininity," once rejecting the deeply grounded colonial misconceptions on it.
As Nigerian born, Canada based, young woman painter, she questions her role in offering a representation of black women, which they can identify with, and which could help her and others women to advance in their own self-awareness. She's represented by Polartics, a young Nigerian gallery and first-timer at the fair, who Artnet reported selling eight of her paintings in the very first days (price range from $3,800 to $15,500). In 2018, Emeka-Maduka was one of the recipients of the Dean Collection award founded by Swizz Beatz and Alicia Keys and in 2019, she held her first solo exhibition, Walk back home.
3. Sungi Mlengeya (Tanzanian, b. 1991) – Afriart in Kampala, Uganda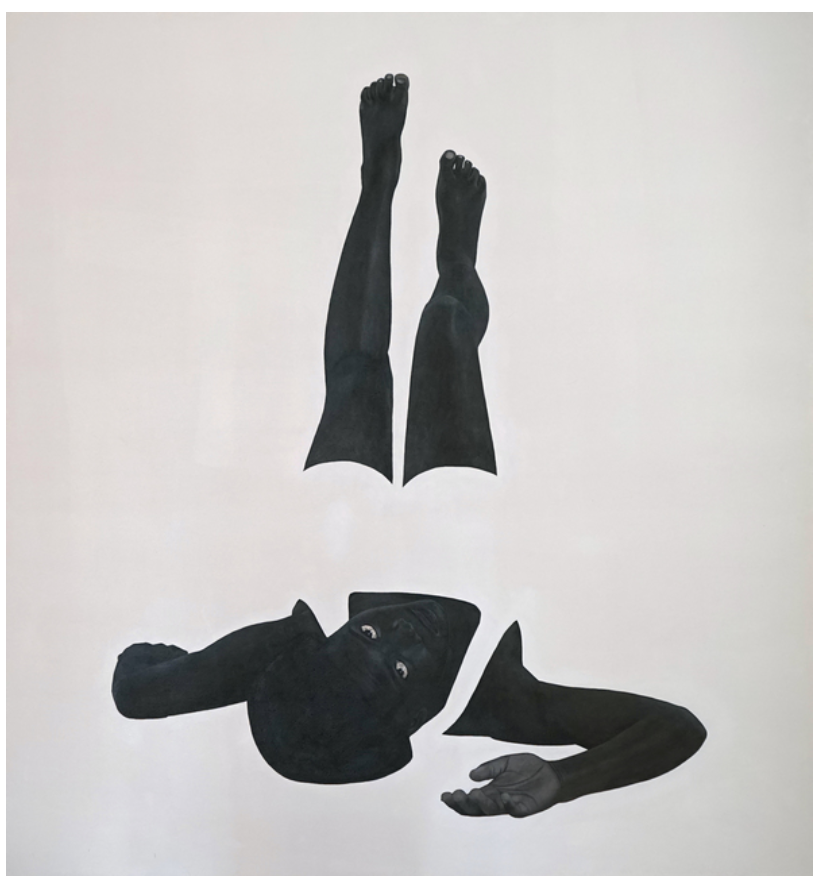 Sungi Mlengeya creates enigmaticly strong black /white minimal compositions, which center the focus on black figures, with a special focus on black women. As in an inverted yin-yang balance, these women emerge from a perfectly white background, with an unique intensity which succeeds in extremely empowering these subjects. The artist's work has been collected extensively and exhibited at 1-54 New York Online Edition 2020, Cape town Art fair 2020, Latitudes Art Fair 2019 and 'Surfaces' conceptual workshop and exhibition 2019 at Afriart Gallery Kampala – mentored by Henry 'Mzili' Mujunga.
4. Marie-Claire Messouma Manlanbien (French, b. 1990) – 50 Goldborne, London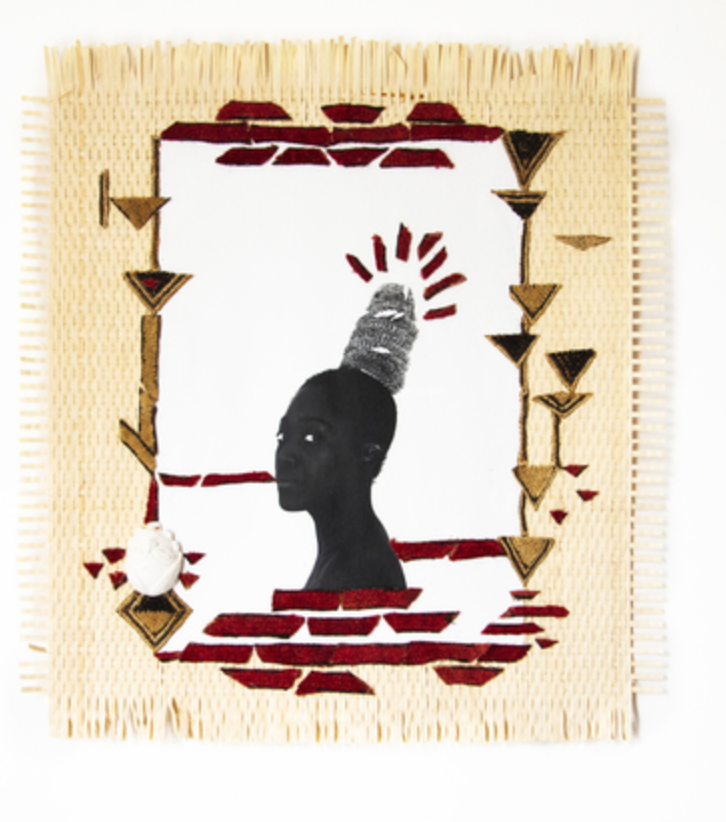 Marie-Claire Messouma Manlanbien delicately crafts those works made with rattan, raffia and plaster, which immediately evoke the traditional practices of her native country, and in particular of the matriarchal Akan society in Côte d'Ivoire. Living in Paris since leaving her country in 2004 during the civil war, she creates syncretic assemblages and installations of unique poetry, in the fragile encounter between artisanal and industrial techniques and materials.
Following her MA in Fine Art at the National Superior School of Art in Paris, Manlanbien has exhibited widely, including shows in London, Côte d'Ivoire, Benin, USA, Berlin. Most recently she took part in the 38th International EVA Biennale in Limerick. Since EVA, she has been supported by the French Institute and the French Embassy in Ireland.
5. Marielle Plaisir (French, b. 1973) – TAFETA (London)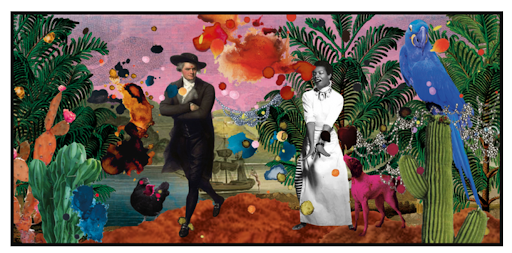 Represented by London based TAFETA gallery, known for championing 20th-century and contemporary African art also with a project space in Nigeria, the French-Caribbean artist Marielle Plaisir creates witty collages and highly intense and engaging visual experiences. Combining painting, drawing and performance to present intense visionary and almost mystical scenes, she doesn't indulge into the imaginative domain only, but rather examines through them the concept of social domination, denouncing some specific condition within it can be imagined, and thus can materialize. Within the reign of imagination, and its consequent representation, she aligns ways to reframe social and racial perceptions, and rooted beliefs persisting today also in multiethnic societies.
Plaisir has exhibited in numerous group shows, and solo exhibitions throughout the world. She has participated in various international biennials, including Biennial of Sao Paulo, Brazil (2008) and a solo show at MOCA North Miami in 2016. She's currently represented by Tafeta in London and De Buck in New York.
6. Nnenna Okore (Nigerian, b. 1975) – Sakhile&Me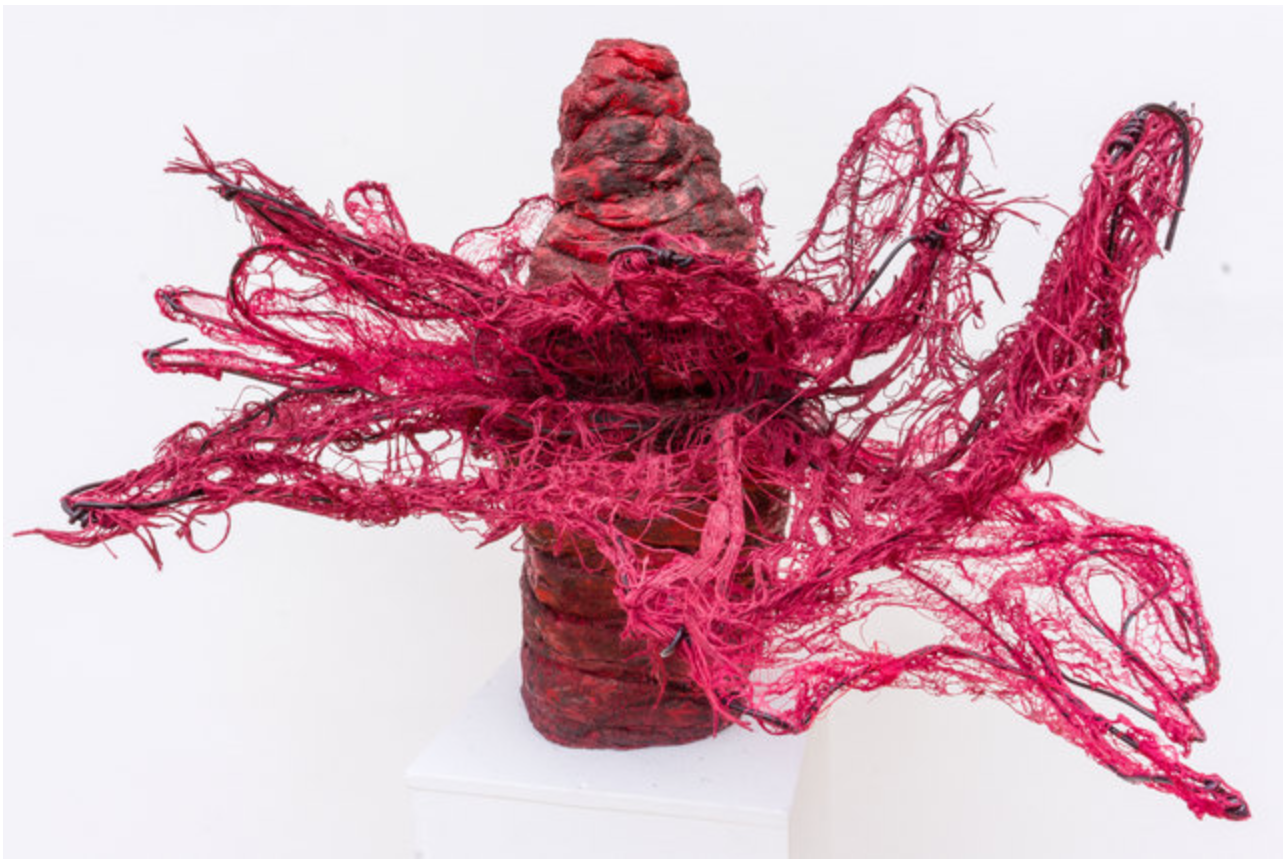 Nnenna Okore hand-made fiber sculptures are directly inspired by organic elements and creatures, presenting sensual quality which encourage a tactile approach to them. With a quite unique family background, being born in Australia to Nigerian parents and living her formative years in Nigeria, she somehow succeeds in combining some aboriginal sensibility, with the same primordial and so authentic approach to materials of African traditional practices.
Currently living in the US where she graduated with a MFA degree from the University of Iowa and now serving as the Chair of the Fine Art Department at North Park University in Chicago, her works have already been worldwide exhibited (+100 exhibitions) and are already part of notable collections, including the World Bank Art Collection, Washington D.C.; the Newark Museum, New Jersey; Fondation Blachère, Apt; the Indianapolis Art Centre, Indianapolis and the Royal Collection, Abu Dhabi. Recently Okore's work has been shown at Expo Chicago, Chicago (2018) and Memphis Brook Museum of Art, Memphis (2016), among others.
7. OWANTO (Gabonese / French, b. 1953)  – Sakhile&Me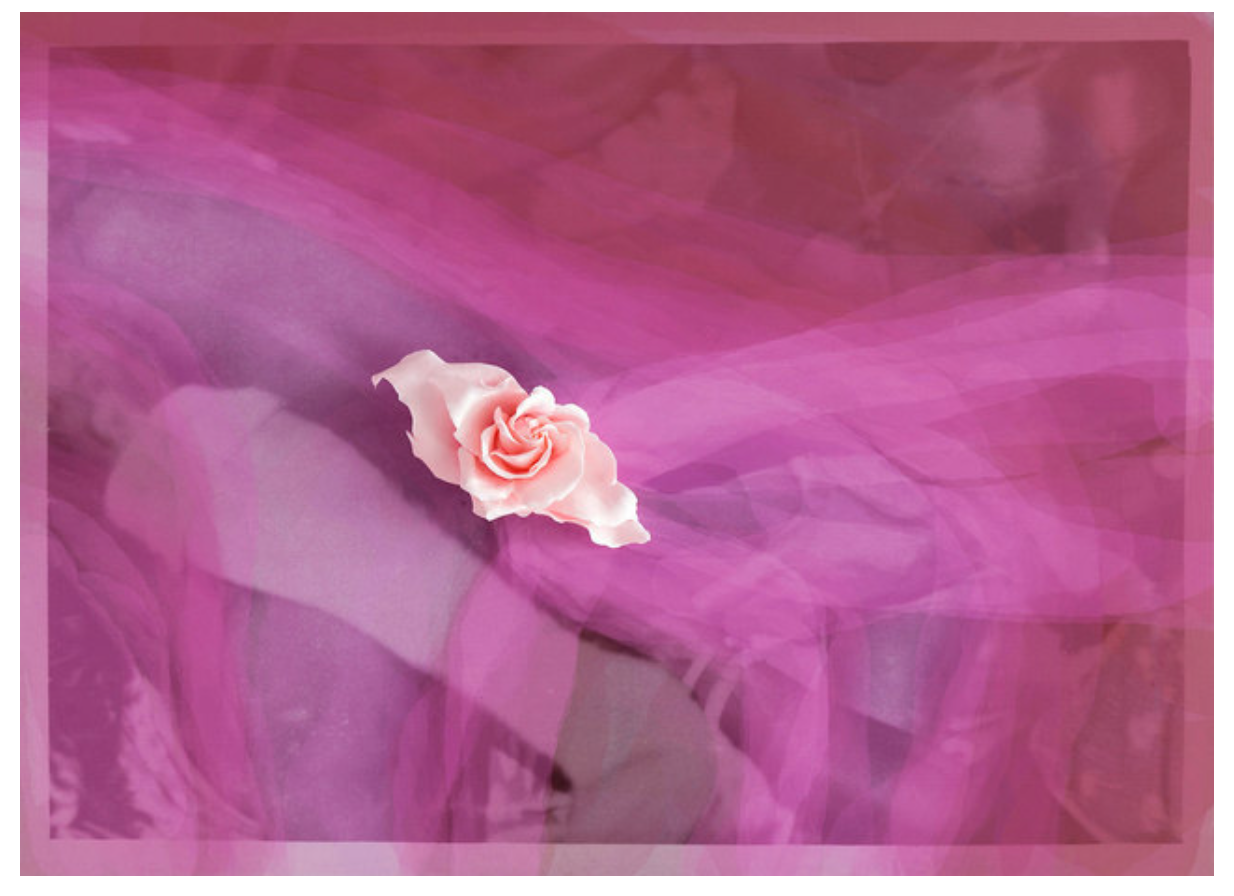 For 30 years this Gabonese/French, artist has explored the borders between experimental and expressly informed photography, and audacious painterly techniques. The two series currently presented at 1:54, Flowers and One Thousand Voices aim to reflect the psychological concept of resilience, and embed a hymn for emancipation. Focusing on the female condition, these works explore the notion of healing, repair, and transformation, as necessary journeys into woman self-awareness of their identity in a patriarchal world.
Owanto's work has already been recognized internationally, having been exhibited at the Zeitz MOCAA, Cape Town; MACAAL, Marrakech, MADRE Museum, Napoli; Lagos Photo Festival, Nigeria; the CAC Málaga, Málaga; Smithsonian National Museum of African Art , Washington D.C.; and the Fowler Museum, UCLA, Los Angeles, amongst other important institutions. In 2009, Owanto represented the Republic of Gabon at the 53rd Venice Biennale.
8. Alida Rodrigues (Angolan, b. 1983) – This is not a white cube (Lisbon)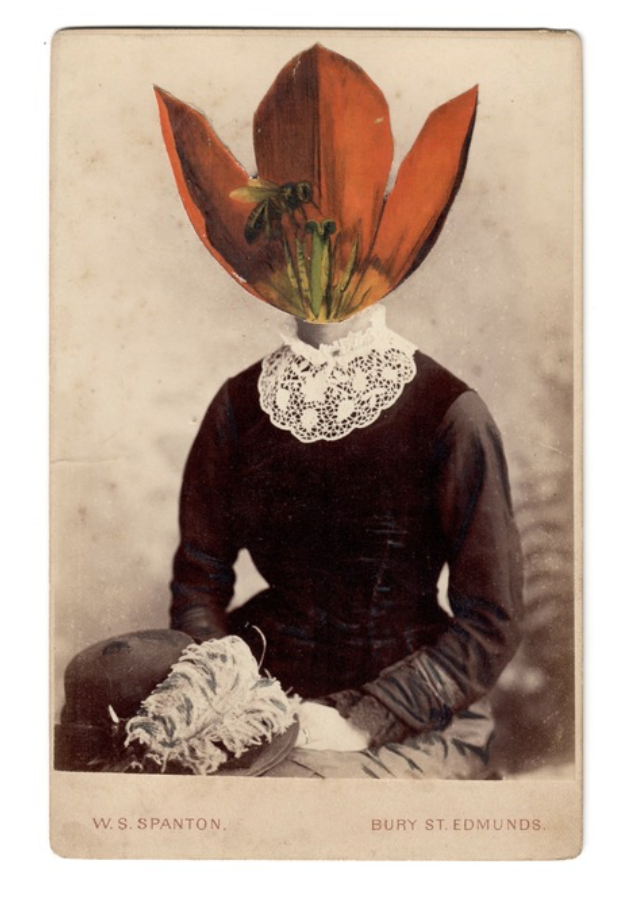 Faces covered or negated by tulips and other symbolically charged flowers, populates the works of the Angolan native, now London based artist, Alida Rodrigues. Her thought-provoking compositions draw from an archive of both historical and personal memories, mixing botanical imagery with found 19th century black and white portrait photographs.
With a specific attention to the colonial past, her iconographic investigation aims to mock and subvert representational canons at the time. In this sense, Rodrigues' body of imagery also questions today's circulation of images, and their lost meaning-making value, as it's often mined by their excessive and not selected circulation. Her work also deals simultaneously with both the "history of forgetting" and the "cancel culture",making it so much contemporary.
Rodrigues graduated with a BA in Fine Art, at The Slade School of Fine Art, London, in 2007. In 2014, she had her first solo show at the Trondheim Kunstmuseum, Trondheim, and first group show at the Interchange Junctions, London.
9. Stacey Gillian Abe (Ugandan, b. 1991)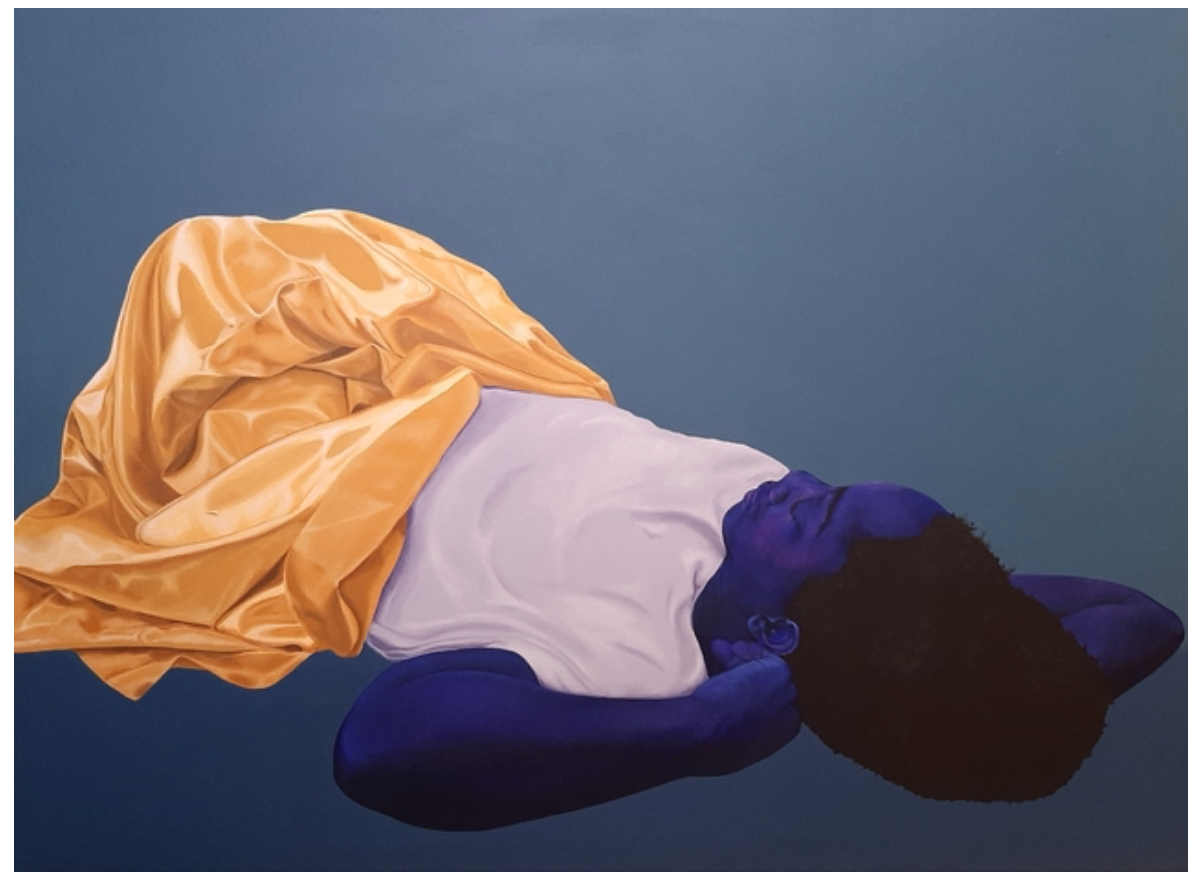 Stacey Gillian Abe complex and almost hallucinatory paintings and photographic compositions are a clear attempt to put together fragments and signals from her personal and cultural past, to find and redefine her identity as black woman in a global world.
Focusing her practice on issues of gender misconceptions and inequality, with her more collaborative installations and public sculptures she has often also taken the role of first-person activator for a dialogue within African communities, aiming to empower women for their often negated self-expression.
She has already been shown extensively in galleries, museums and biennales worldwide, including KAURU Contemporary, Blachere Foundation, Johannesburg Gallery, This Is Not A White Cube, 4th Silk Road Festival, Xi'an China 2017, 13th Dakar Biennale off 2018. Her work has also received some prestigious awards, as The Mellon Foundation South Africa 2017, NMK Special Prize award: CYNET Art and C. Rockefeller Centre Dresden Germany 2018, ABSA Barclays L'Atelier 2018 First Merit Award South Africa. She was listed in the Forbes Africa 30 under 30 creatives 2018.