Old Masters x New Visions: Victoria Beckham and The Female Triumphant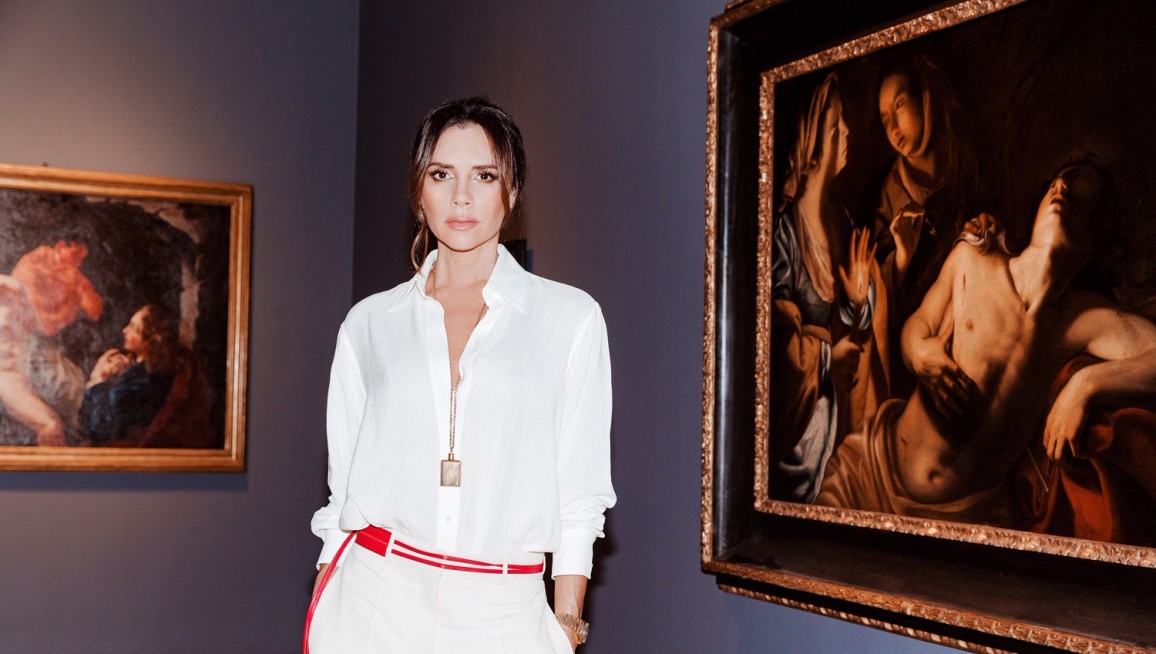 Warning
: Undefined array key "HTTP_USER_AGENT" in
/var/www/wp-content/themes/theissue/inc/framework/thb-lazyload.php
on line
34
IN LATE JANUARY, Victoria Beckham and Sotheby's came together to showcase a collection of superlative premodern women artists. The collaboration, unrivaled in its seamless interweaving of old and new, incited a buzz of excitement that would amount to record-breaking sales in the days that followed.
Linda Nochlin concluded her iconic 1971 essay that first asked, "Why Have There Been No Great Women Artists?" by considering a phenomenon of invisible existence:
"…it was indeed institutionally made impossible for women to achieve artistic excellence, or success, on the same footing as men, no matter what the potency of their so-called talent, or genius. The existence of a tiny band of successful, if not great women artists throughout history does nothing to gainsay this fact…. While great achievement is rare and difficult at best, it is still rarer and more difficult if, while you work, you must at the same time wrestle with inner demons of self-doubt and guilt and outer monsters of ridicule and patronizing encouragement, neither of which have any specific connection with the quality of the art work as such." —Linda Nochlin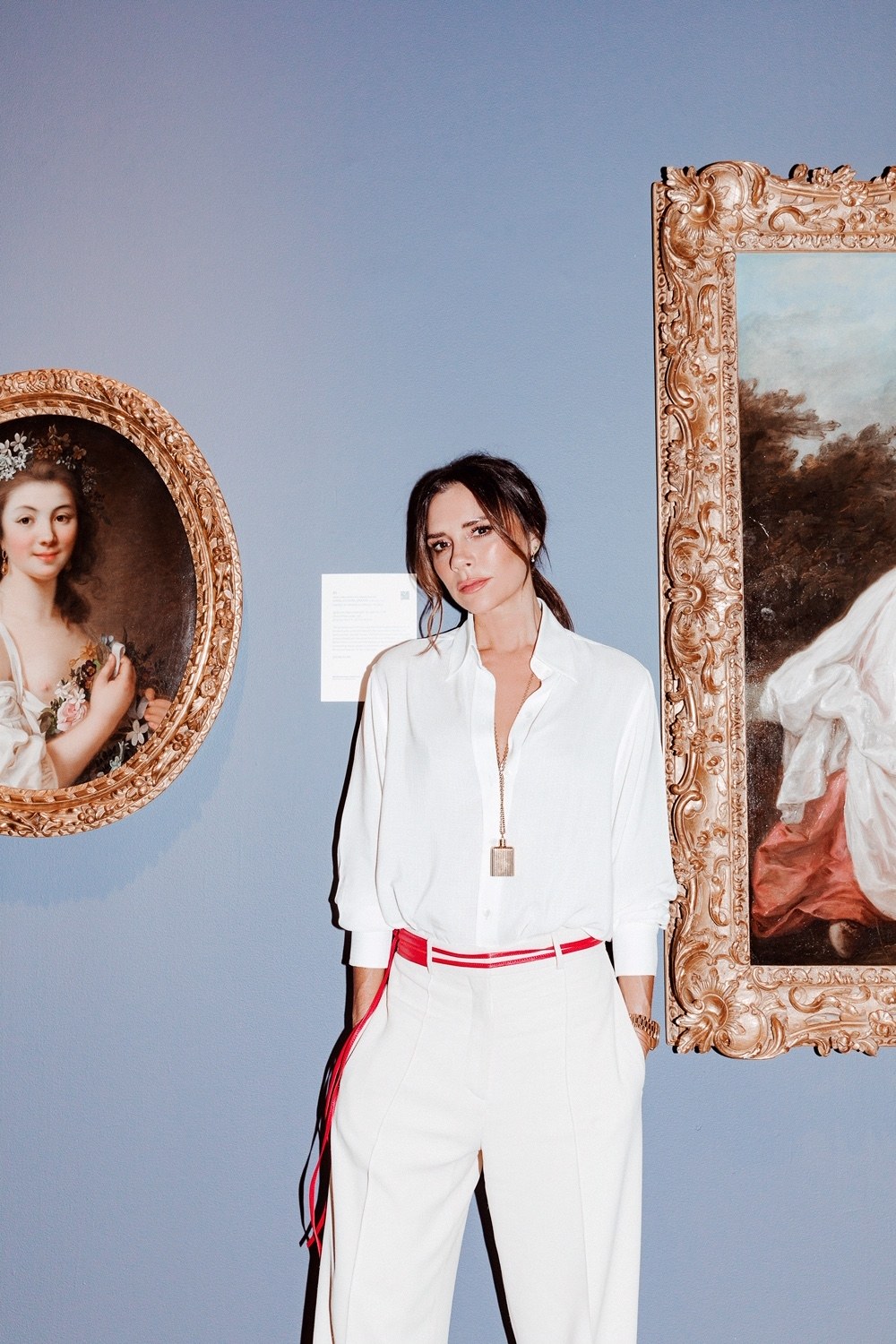 Nearly fifty years later, our ability to question the once absent "great woman artist" has nurtured a desire—and an imperative—to look deeper into the archives and collections that hold the stories of those artists whose social identities prevented them from being cemented as "great" in their own time. Thus, it was no surprise that, only a few months ago, trendsetter Victoria Beckham joined forces with Sotheby's to advance this agenda, yet from her own, 'posh' angle: a chic pairing of pre- and ultra-modern. In the days leading up to Sotheby's January 30th evening auction of Old Master paintings, Beckham inaugurated a pre-sale exhibition entitled "The Female Triumphant." The show featured 21 paintings by a cast of Old Master women artists, including still life painter Fede Galizia, the multilingual musician and history painter Angelika Kauffman (whose clientele included a certain Catherine the Great), Elisabeth-Louise Vigée Le Brun, Artemisia Gentileschi, and others.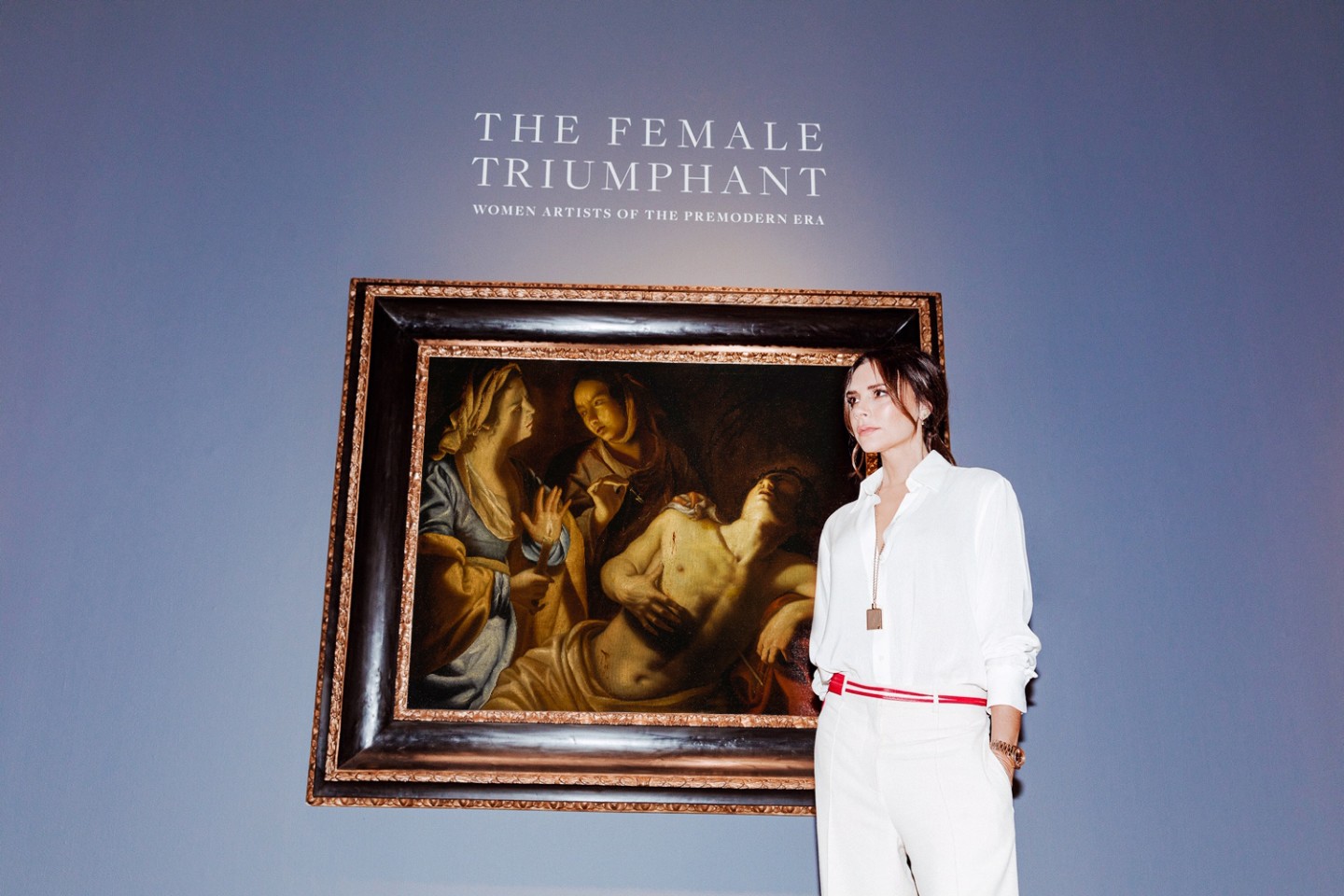 "The Female Triumphant" marked a milestone in the ongoing collaboration between the multi-hyphenate and the auction house. A prolific collector herself, Beckham told Sotheby's that her relationship to art is characterized by great "passion" and "joy." While her collecting practice has, in the past, focused predominantly on contemporary works, she cites a decisive visit to the Frick Collection as her introduction to her newest source of inspiration: Old Master works. How appropriate, then, that the Frick joined with the designer and the auction house to execute the evening's affairs, and host an exclusive dinner after the exhibition opening, too.
Beckham explained to Sotheby's that her fascination with the period's pieces stems from their distinctively pre-modern approach to self-representation. A photograph of the designer standing beside Vigée La Brun's Portrait of Mrs. Spencer Perceval, Née Jane Wilson, tells Beckham's story with well-curated ease: that two-hundred years' time has made little difference in our ever-pressing desire to see ourselves—in our own portraits, and in those of others. The painting sold for 237,500 USD.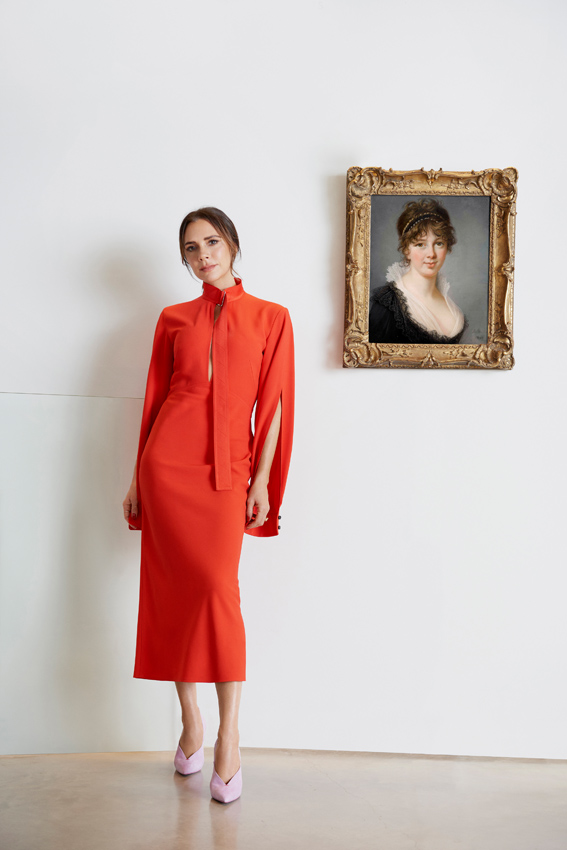 The title of the exhibition, "The Female Triumphant: Women Artists of the Premodern Era," heralds an age when the woman artist reigns in her myriad forms: as a designer celebrating a decade of minimalist sophistication, as a seventeenth-century painter creating works despite an inherent bias against her, and as a contemporary woman compelled to share and uplift the works of those female artists who, centuries prior, paved the way for her to create own, independently successful oeuvre.
"Triumphant" calls to mind visions of artistic excellence, success, and overcoming. In its very enunciation, we hear the cheers of a moment of victory. But, above all, triumph signifies recognition. Recognition of long-overlooked women artists of every era, especially during an era that was heavily dominated by masculine visions of masculine bodies—an aesthetic that worked symbiotically with oft male-dominated courts headed by oft male leaders. Recognition, too, of the bravery it took to capture strong female forms in paint, as done by Artemisia Gentileschi in her notorious Judith Slaying Holofernes. Gentileschi's Judith hangs in the Uffizi where it can be seen by more than two million visitors each year.
See Also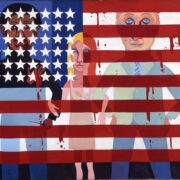 While Gentileschi's depiction of Judith is both striking and graphic, no single mood encapsulates what the strength of a women artist should look like. From the raw to the mild and everything in between, the notion of the female triumphant purports a feeling of celebration, pride, and joy for every iteration of female Old Master strength, and the people who continue to shed light on that quality today.
But, above all, triumph signifies recognition. Recognition of long-overlooked women artists of every era, especially during an era that was heavily dominated by masculine visions of masculine bodies.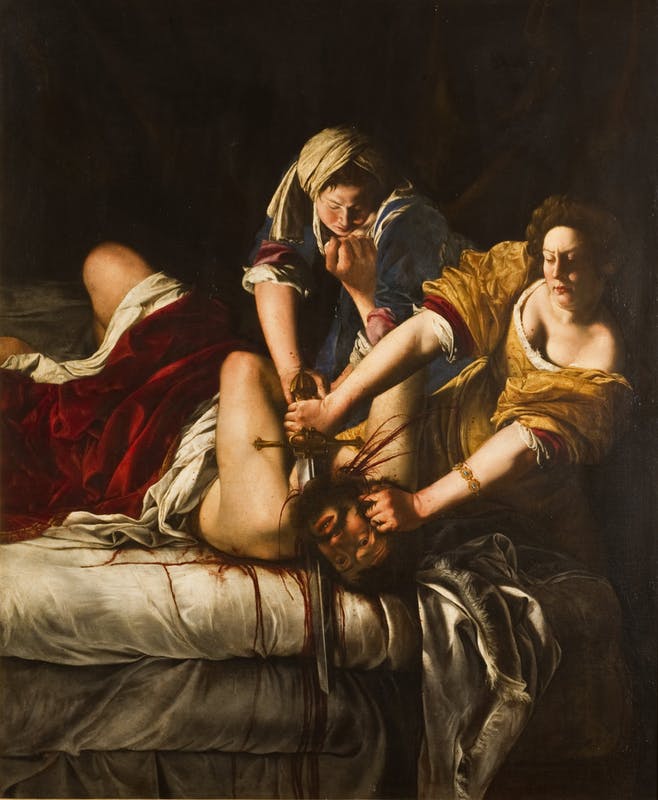 Still, Beckham's collaboration with Sotheby's elevates a third kind of recognition: the ability to see yourself—as an artist and as a woman—in the eyes and the strokes of premodern women Masters and the figures that they painted, hundreds of years before you would set out on your own path to find the same kind of meaning through art. To showcase these women artists anew for collectors and art enthusiasts alike only helps us, as onlookers, to find our own deeper connections with these works. Seeing these Old Masters through Beckham's new vision, we begin to abandon any subconscious biases against these works that might have been engrained in us as consumers of an art history that has long favored the male gaze. A female artist triumphant that was once, in the words of Linda Nochlin, institutionally impossible, is today welcome, successful, and right.
The Master Paintings Evening Sale that succeeded the exhibition opening totaled 52,710,650 USD in sales. Elisabeth-Louise Vigée-Le Brun's 1788 Portrait of Muhammad Dervish Khan, Full-Length, Holding His Sword in a Landscape sold at 7.18 million USD. According to ARTNews, the sale set a new auction record for any painting by a pre-modern woman artist.