Latin American Art Dealer Establishes Uruguay's Biggest Contemporary Art Fair

This January 2020, art collectors should be visiting Punta del Este to attend ESTE ARTE, an international contemporary art fair located in South America's swankiest beach town.
---
Laura Bardier is the mastermind behind ESTE ARTE, an international contemporary art fair that takes place every January in Punta del Este, a luxurious, coastal town in Uruguay often referred to as 'the St. Tropez' of South America, known for its beautiful beaches, upscale resorts, and swanky nightclubs. Since launching in 2015, ESTE ARTE has hosted some of the most prestigious contemporary art galleries for regional and international visitors alike. Now preparing for its sixth edition in January 2020, Bardier has implemented a solid program of loyal collectors, artists, and curators, establishing ESTE ARTE as a cultural landmark for the South American art scene.
"Every January, Punta del Este becomes a celebrity social scene, where being seen photographed by the pools or nightlife is a statement," Bardier says. "The ESTE ARTE fair was a challenge in this context, as we worked consciously towards a brand image of balance and inclusion. We bring together artists, dealers, collectors, curators, critics, patrons, and other advocates of the visual arts all in one place. We have created an art fair on a human scale, with an engaging cultural agenda that is as unique as its venue: fun, sexy and trendsetting."
During the fair's off-season, Bardier works as Executive Director of the James Howell Foundation in New York. We visit the art dealer at her office in the West Village to talk about ESTE ARTE's upcoming sixth edition and Bardier's plans to have a female collector's panel.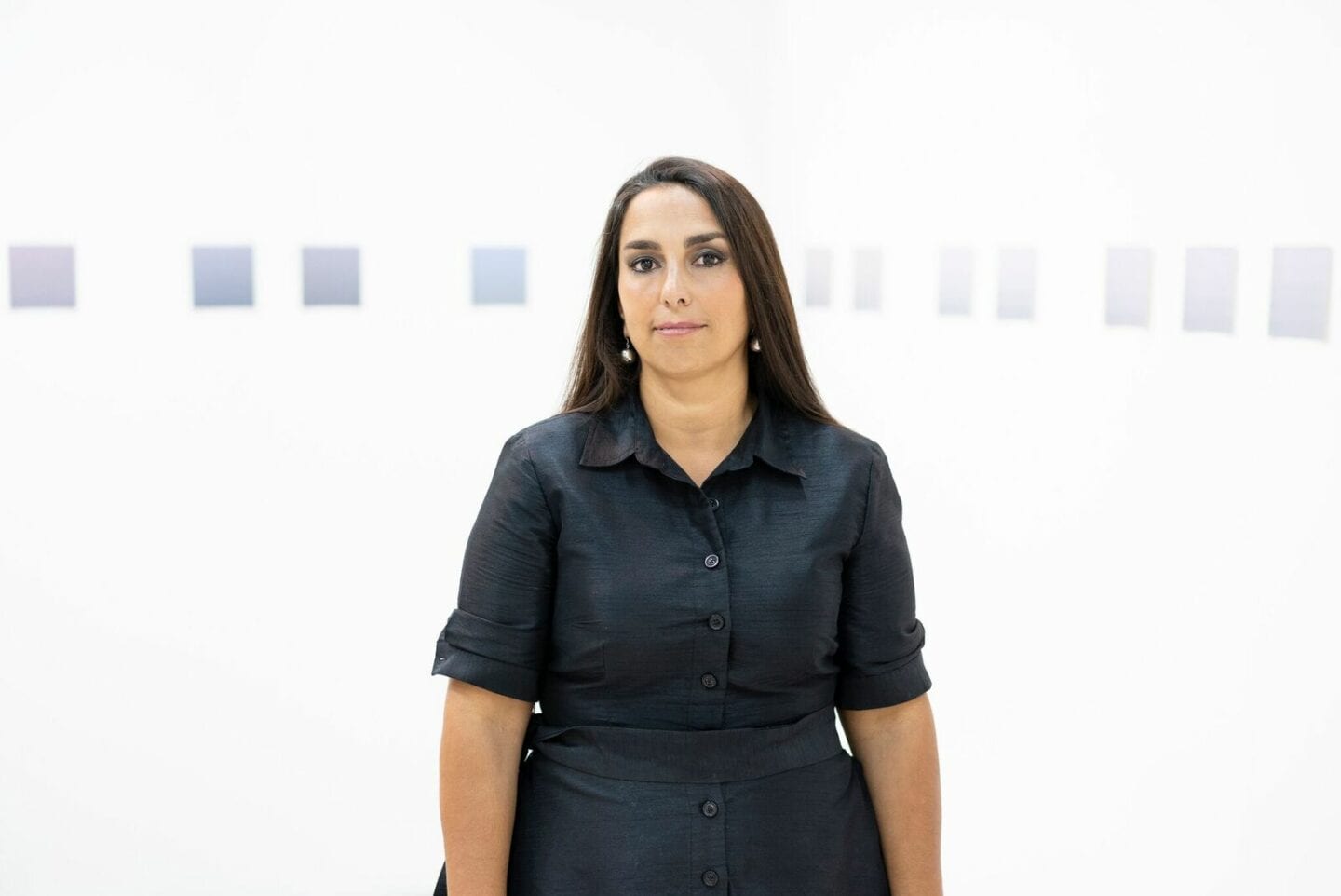 What inspired you to begin the art fairs in Punta del Este, Uruguay?
The creation of ESTE ARTE, the first art fair in Uruguay, was a natural evolution of my international professional experiences in Italy, Switzerland, and New York. My first job was in Naples as a junior curator where I worked with the Municipality of Naples to create the first contemporary art museum of the city. When I was living in Geneva, I worked independently as a curator with collectors who were looking to explore the Latin American art scene, which led me to envision the potential of Uruguay and Punta del Este.
In Uruguay, I recognized the need for the artists to be shown and represented in a formal professional manner, as well as the desire of art lovers and collectors to learn and discover the work of the artists in a structured set and within a long term overall program. Both parties were looking for higher quality and standards of information, exhibition, promotion, communication and commercialization. I simply identified where my proficiencies and skills could be helpful to contribute to the cultural development of a region.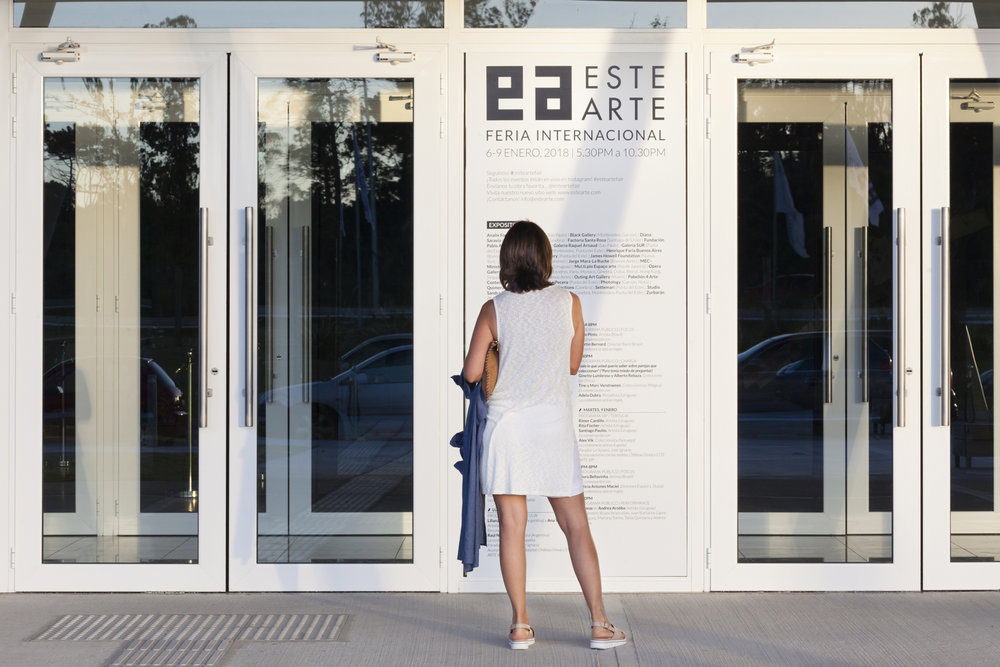 What were some of the obstacles?
There were certainly challenges. However, every time we turned those obstacles into our advantage, seeing them as opportunities and as a chance to be creative. The first edition of ESTE ARTE was held in 2015, and since then we worked closely building a community network, communicating with all the protagonists of the art scene in the region. Being inclusive and open to dialogue has helped us to get involved with the local gallerists and collectors, as well as obtaining interest from international galleries and collectors.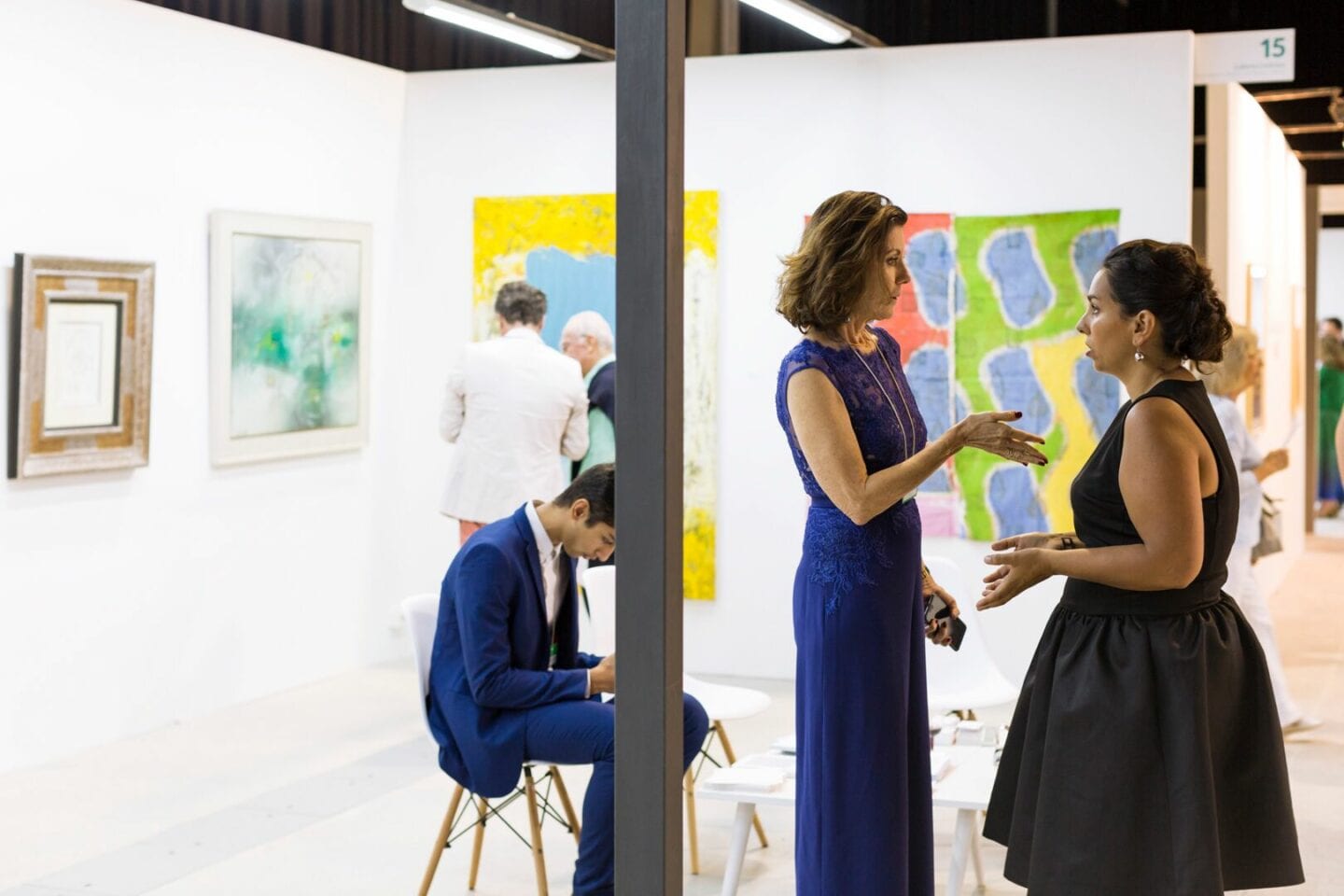 How has the art world changed in Uruguay from 5 years ago to today?
Actually many things have changed since we first started the art fair. When we started there were only two galleries representing Uruguayan artists. Today there are almost ten. When we first did ESTE ARTE, most of the Uruguayan public have never been to an art fair or did not know what it was. The language has now changed—the press and the public reference collectors, gallerists, and artists with a familiarity that did not exist before. And most importantly, the stigma of artists looking to sell their work has being eradicated. The concept of artists making a living from what they do and actively searching for professional platform to commercialize their work is not only a reality, but is all well-accepted, when before it was not. And ESTE ARTE is definitely a huge catalyzer of many of those social and historical changes.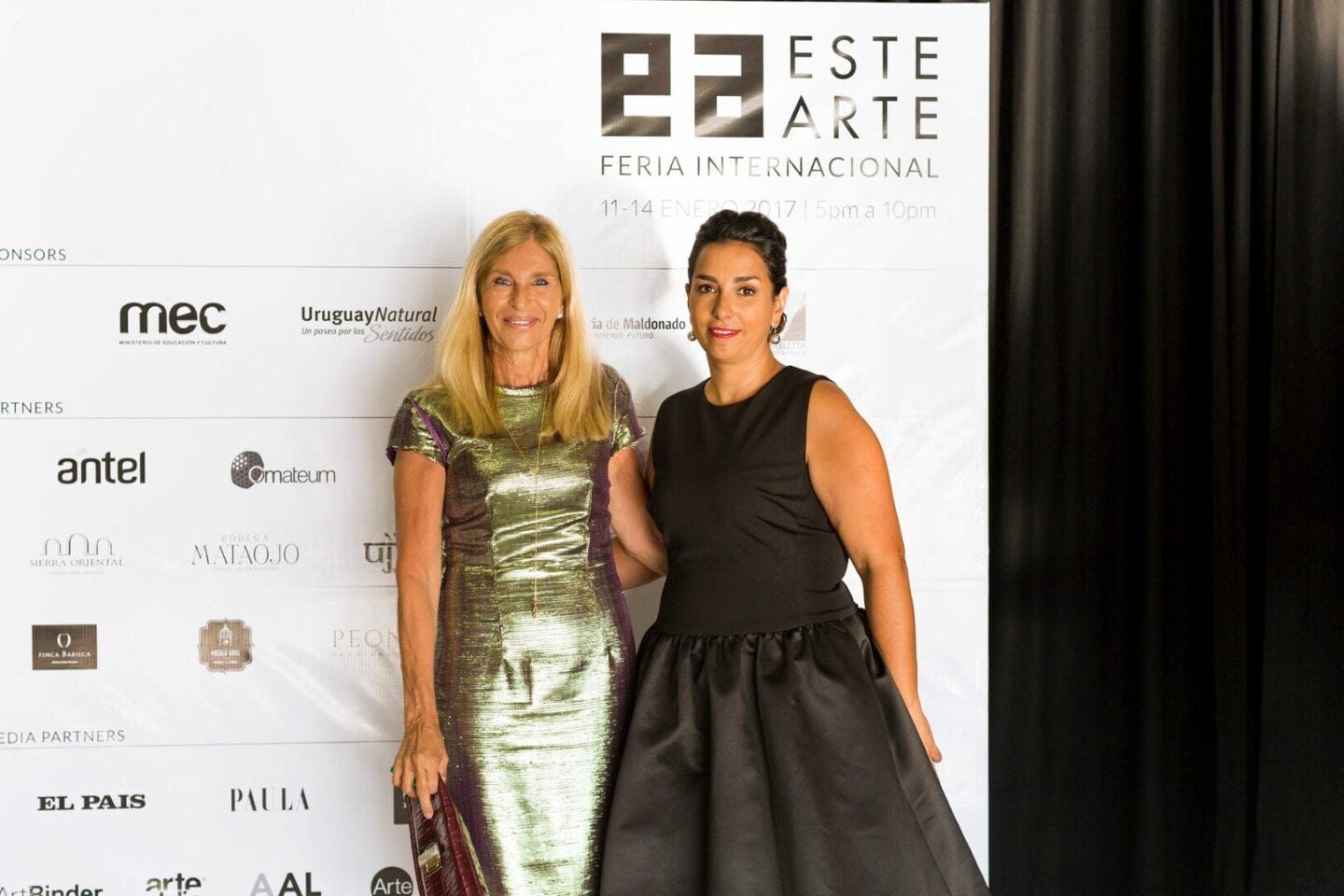 Talk about your curating experience with this year's Venice Biennale.
I am currently a member of the National Council of the Visual Arts of Uruguay. Among other responsibilities, this council works as a jury for the competition that awards the artist representing Uruguay in the Uruguayan Pavilion of the Venice Biennale, located at the Giardini. In this 58th Venice Biennale Arte, we collaborated with the Ministry of Culture, the Xippas Galleries (Paris, Geneva, Brussels, Montevideo) and ESTE ARTE, organizing a cocktail party for 100 VIP guests at the Hotel Ca Sagredo. The event was a way to celebrate and congratulate the artist Yamandú Canosa representing Uruguay in this occasion.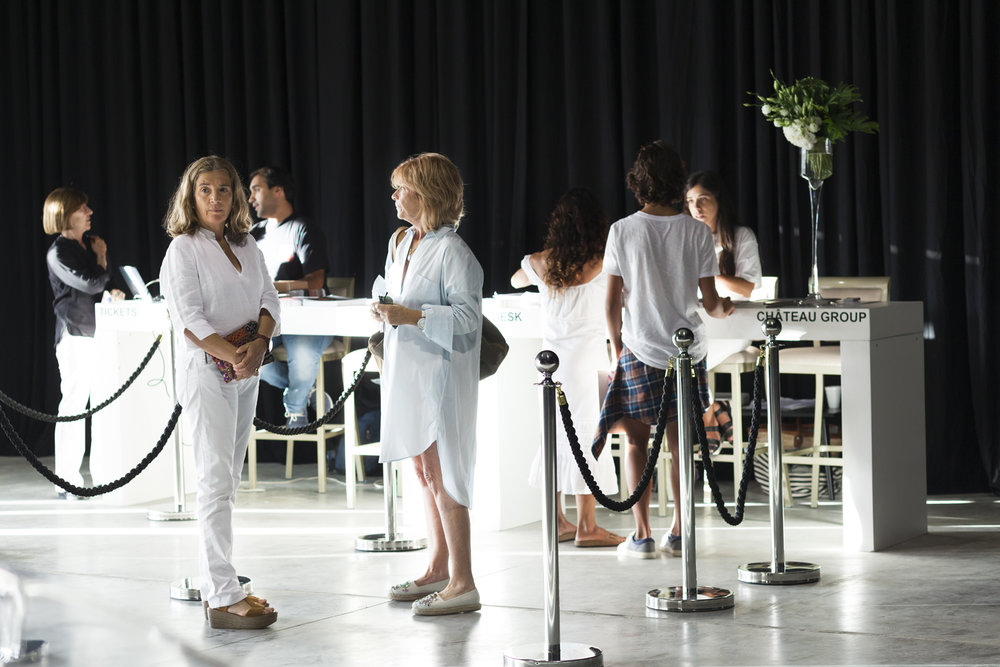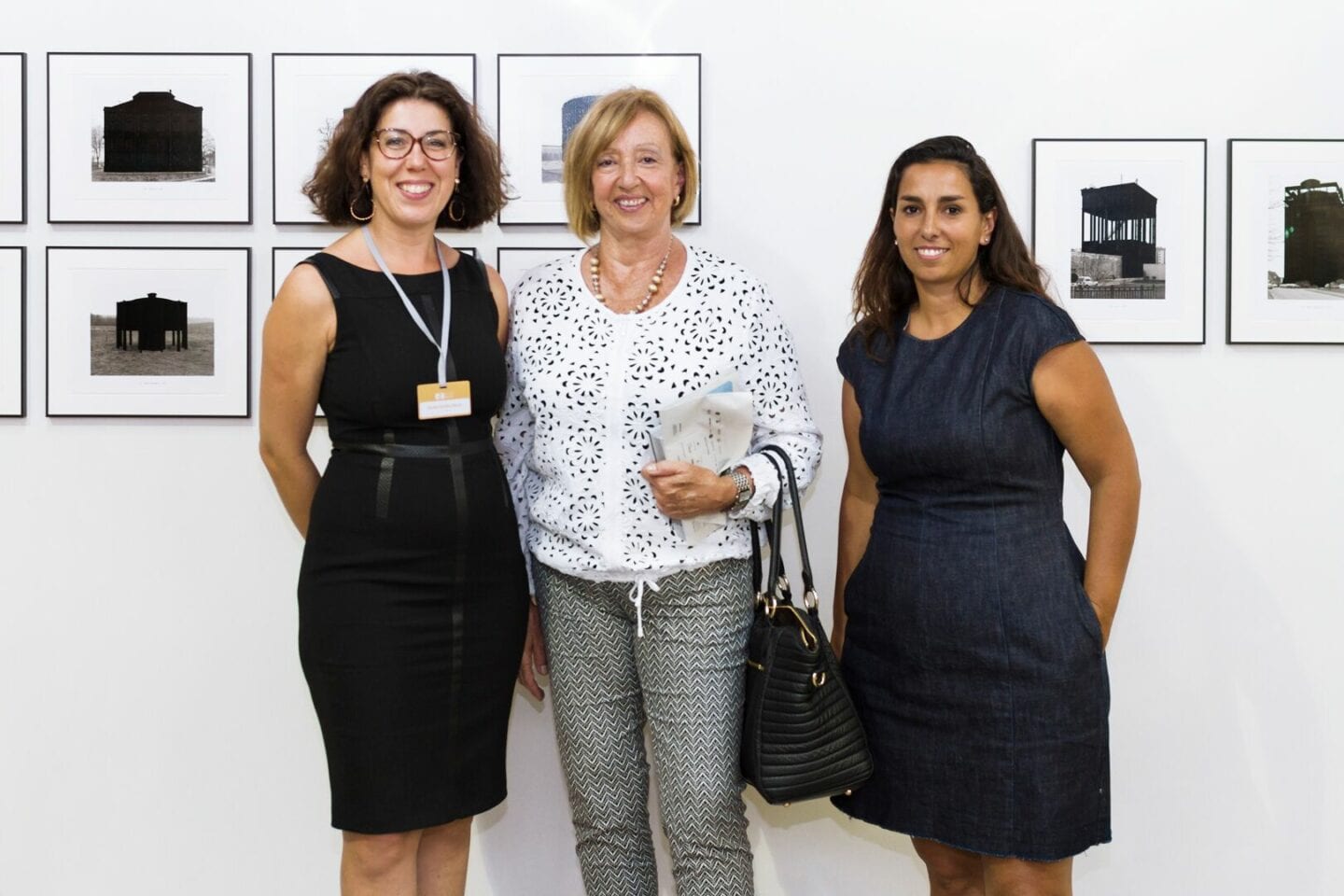 Tell us about your early experiences with "feminism." In what ways do you empower women in the arts?
I was born into a family of resilient and strong willed feminists. I grow up with the very conscious awareness of the need to have equal pay, equal opportunities and equal responsibilities. Not being proactive towards the equal rights, was not an option. With time, this attitude merged into everyday life. Everything I do, everything I think, has the conscious disruption of gender bias. My professional life is the same. I try to go a little further and take affirmative action, giving opportunities to individuals that might not have them in other conditions.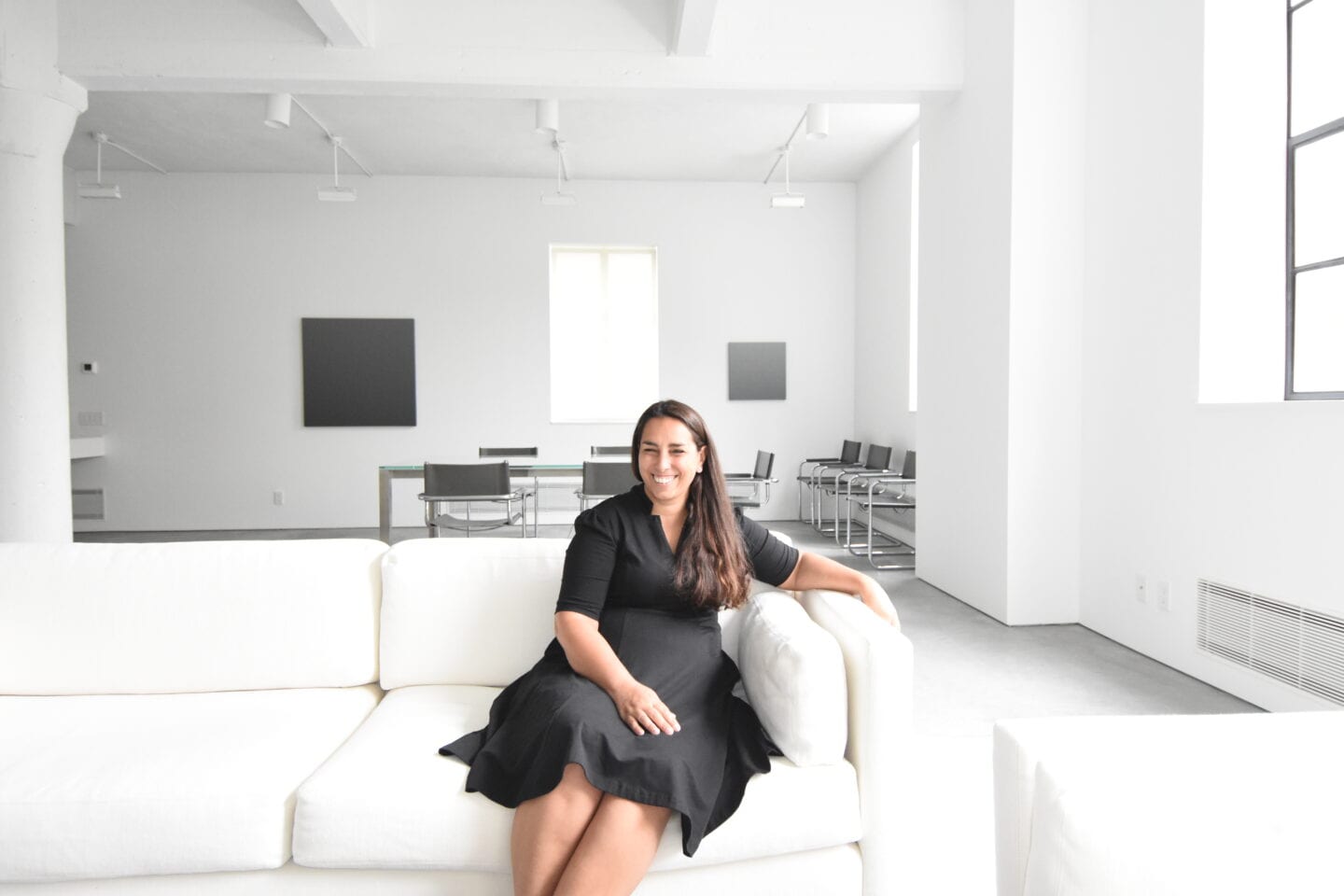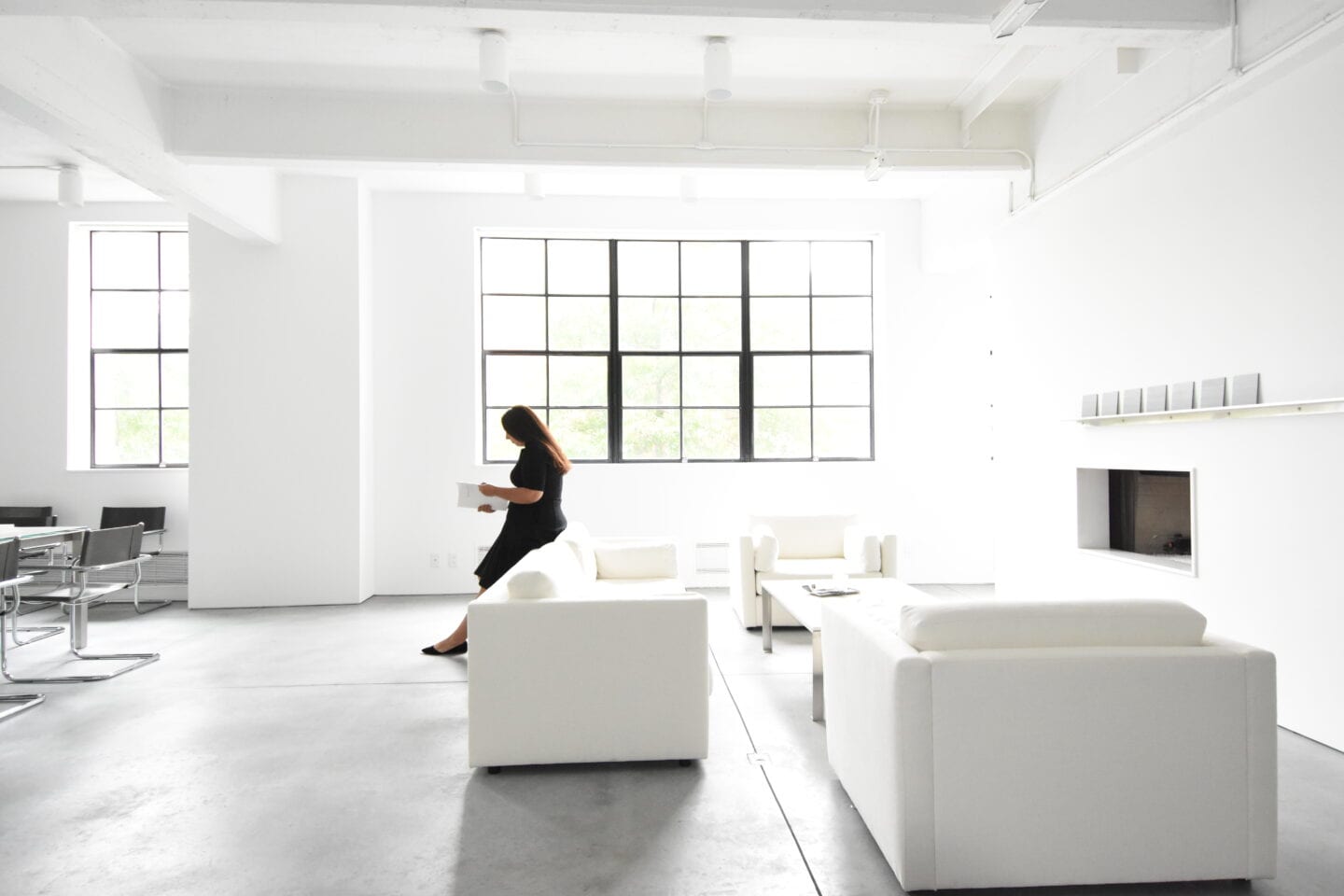 Tell us the significance of the art market in Uruguay and Latin America overall. Would you consider this region under the radar?
We often have this idea of mainstream, that comes from a very Eurocentric or US-Centric vision, that everything that happens outside certain circles is less relevant. This vision has certainly changed and is being opened up in many occasions over the centuries. It is natural, as humans, that we tend to appreciate better what is within our reach, what we understand as part of our culture, what we know and what we recognize as our own. We need to make an effort to appreciate and recognize what is foreign or far. But, even being obvious, what is far from someone is close to someone else.
See Also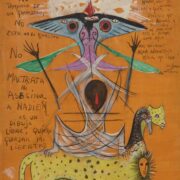 Uruguay is a particular case, as Uruguayans feel they are far from everything and everyone, and that is not a reality. It is a limitation, but at the same time a freedom. There is independence, autonomy and liberty when you feel unattached to the higher rules. We can be creative and inventive without the dread of being left out of the mainstream, as we are already there. And that is what we have been doing in ESTE ARTE—we have created an art market where there was none. We created concepts, notions and catalyzed ideas where nobody did before. And we experiment every year, finding ways to contribute to the cultural development of our region, but in our own terms.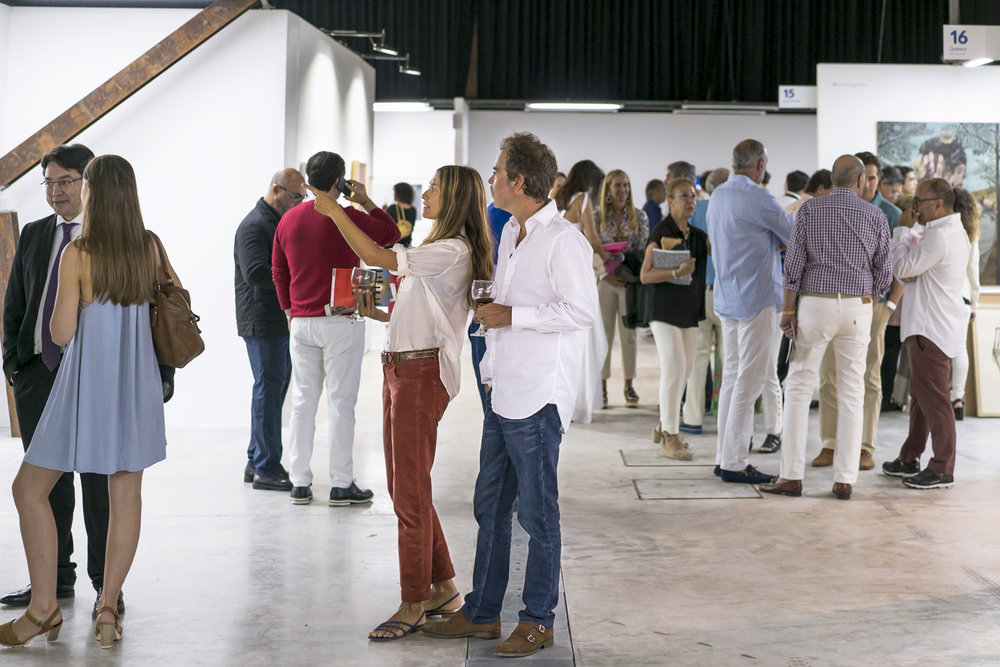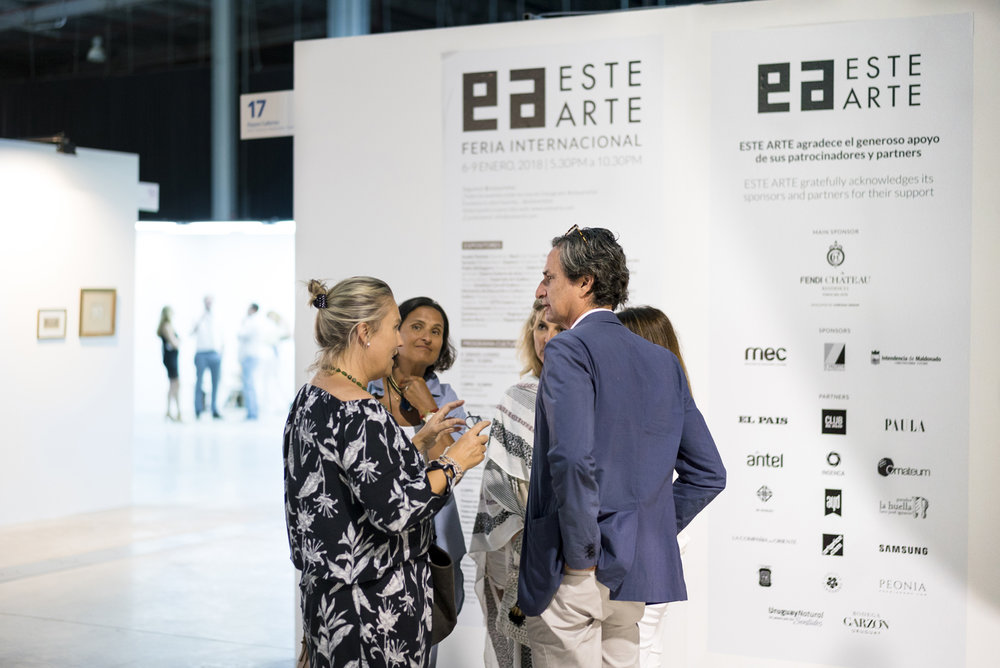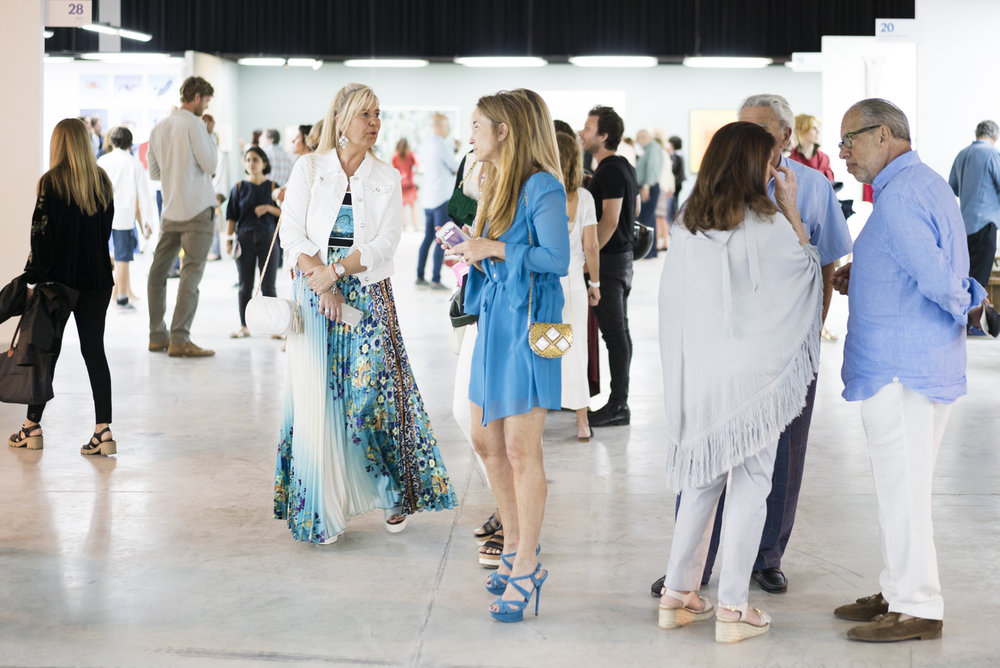 Where does the name ESTE ARTE come from?
The name of ESTE ARTE has various levels of interpretation. One simple translation in English would be THIS IS ART. Another, if we may, poetical or political, could be related to the metaphorical geography of art and the literal geography of our planet. The project was envisioned for the city of Punta del Este, meaning, simply "the point at east." But at east of what? Cardinal points are just formal code that we have established to be able communicate. And since Joaquín Torres García and his "America Invertida," altering and challenging conventional and traditional points of views have become an iconic in Uruguayan popular culture.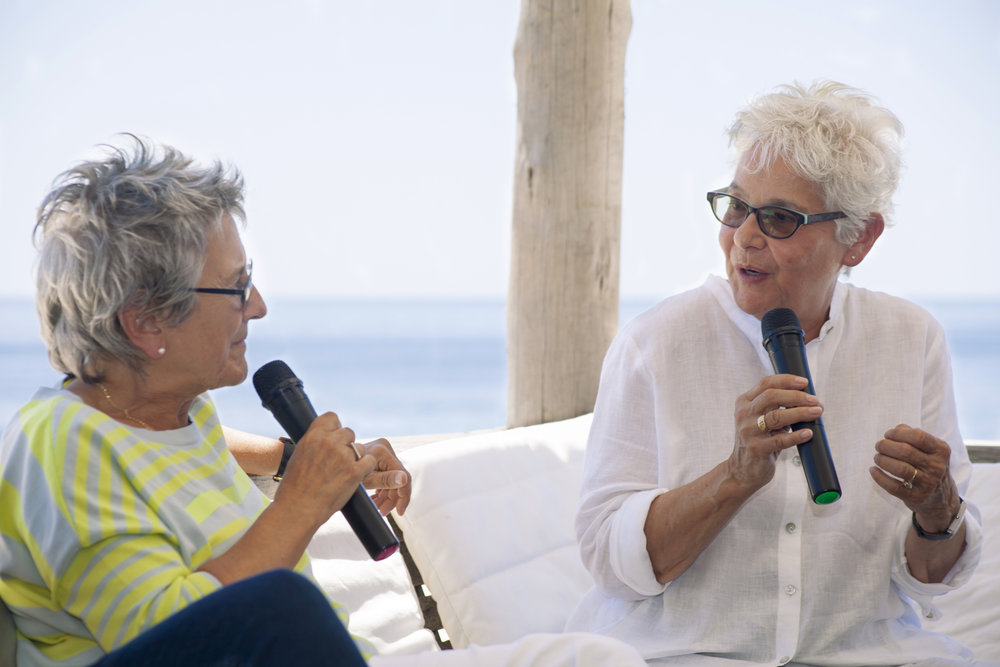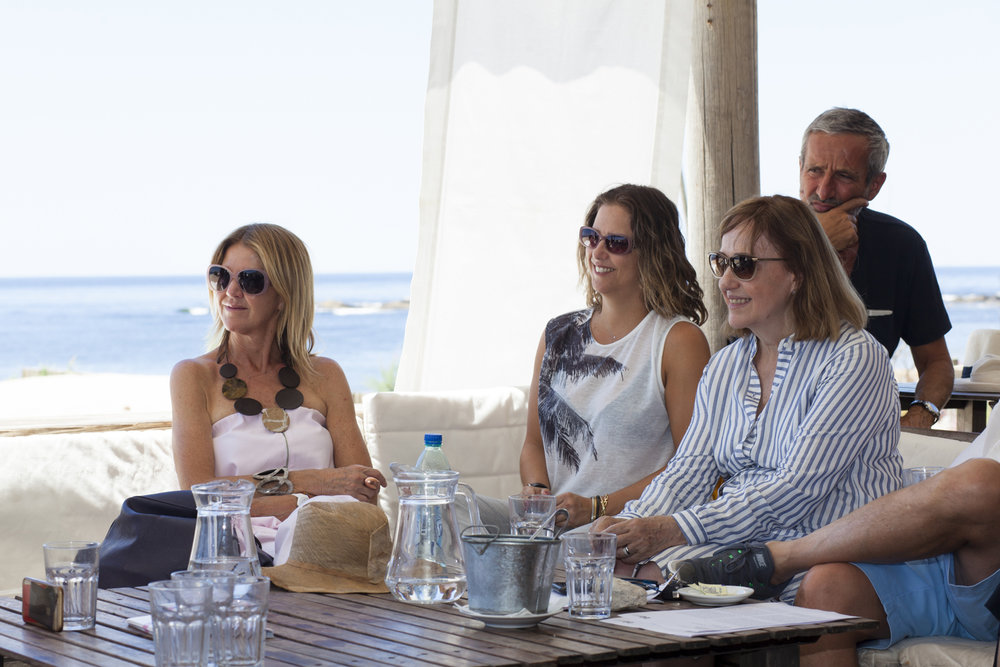 Tell us about the upcoming "female collectors" panel.
ESTE ARTE is an exhibition of outstanding contemporary art to inspire the public; a platform for dialogue on educating, curating and collecting art and to enable a critical thinking and foster creative studies. Every edition, we created a tailored cultural program with topics and issues that are relevant or we would like to make them more relevant. This year we are focusing on giving voice to collectors that happen to be all women, again following our path of affirmative action. Are women collectors different from their male counterparts? Affirmative action both corrects existing partial treatment and gives women equal opportunity in the future. Our focus it not politics, it is culture, poetic message, modern art history and, yes, ethical quality art business.
---
Laura Bardier is an art dealer based in New York and Uruguay. www.estearte.com/