Iconic Muses at Phillips' Upcoming Auction: Women in Photography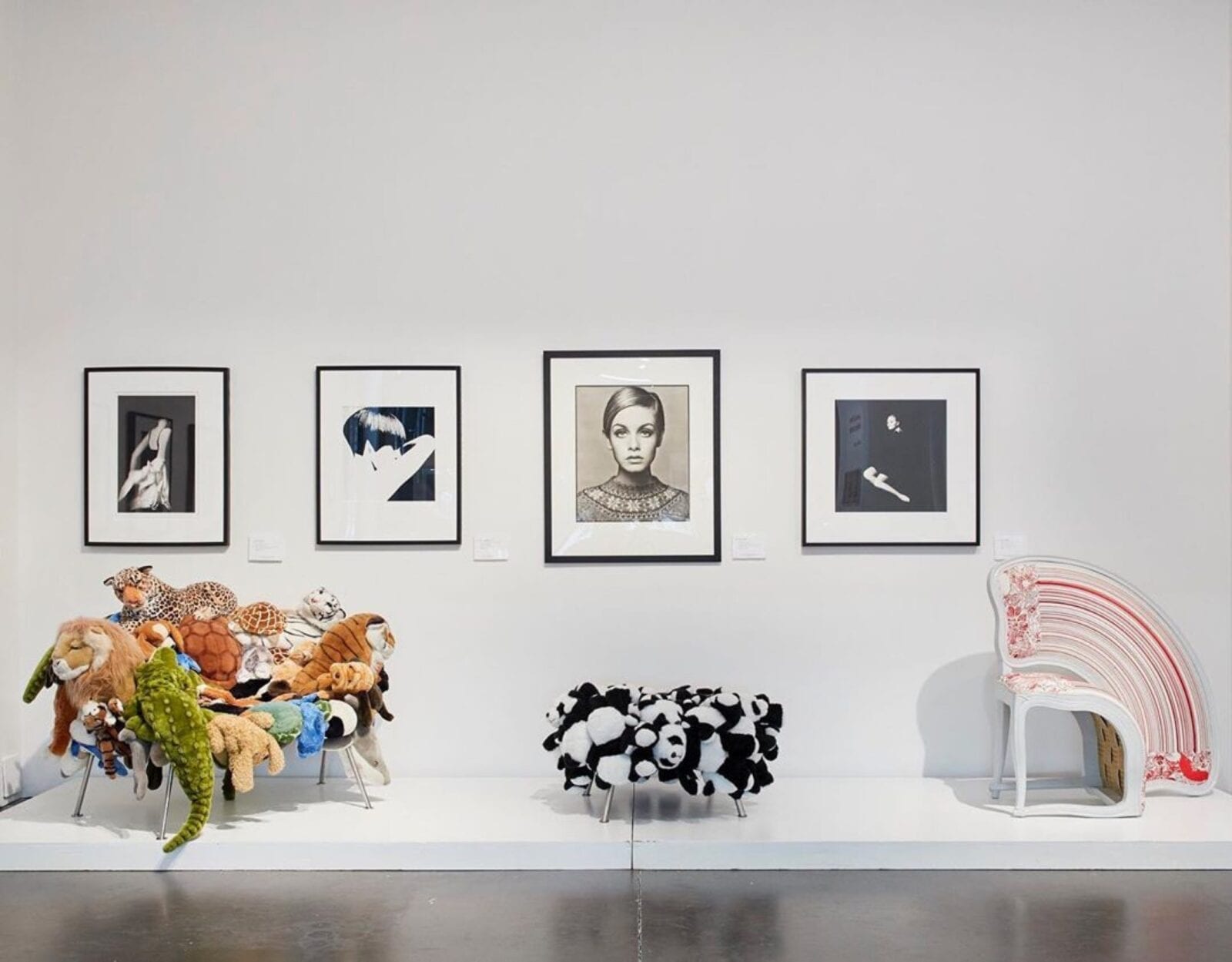 This Friday, June 7, Phillips Auction presents Artist | Icon | Inspiration: Women in Photography, a collection of photographs that explores the role of women as artists, subjects, and innovators. The auction will take place at 450 Park Avenue in New York, offering approximately 100 works by iconic women photographers including Dorothea Lange, Diane Arbus, Imogen Cunningham, Lillian Bassman, Cindy Sherman, and more.
The auction features history's most iconic women both behind and in front of the camera. Behind the camera are women photographers from all eras, demonstrating their crucial role in the aesthetic and technical development of photography. In front of the camera are women in history who, through their accomplishments in many spheres of human endeavor, have become legends in their own right: Rosa Parks, Ruth Bader Ginsburg, Jackie Kennedy, Audrey Hepburn.
"Women have played a central role in photography throughout the history of the medium. They have shaped the trajectory and development of this art form through their participation as creators and sources of inspiration," said Vanessa Hallett, Phillips' Deputy Chairman and Worldwide Head of Photographs.
Here are some of our top picks from the auction.
Alex Prager, Ellen (2007)
Influenced by pulp fiction and cinematic tropes, self-taught photographer and film-maker Alex Prager creates striking, sometimes unnerving images that are filled with a dynamic cast of characters. The hyperreal worlds she creates are packed with human melodrama, like the retro 'damsel in distress' character that regularly makes appearances in Prager's brightly colored and dramatically lit scenes.
Dorothea Lange, Migrant Mother, Nipomo, California (1936)
Leading the auction is Dorothea Lange's Migrant Mother, Nipomo, California. Certainly one of the most well-known female photographers, Lange is a documentary photographer and photojournalist who is best known for her work during the Great Depression. She helped create a human element to the Great Depression, often photographing the individuals who were suffering at the hand of this economic crisis.
Zanele Muholi, ZaVa, Amsterdam (2014)
Zanele Muholi is a South African artist and activist whose work focuses on social and political ideologies such as gender, race, and sexuality. Their work is often inspired by their pronouns and gender identity, and pays homage to their South African heritage through the use of urban and rural settings in South Africa. In addition, Muholi is often compared to W.E.B. DuBois, both working towards race equality and fair representations of African Americans.
Shirin Neshat, Untitled from Soliloquy (1999)
Shirin Neshat is an Iranian visual artist based in New York City, known primarily for her work in film, video and photography. Neshat's artwork explores the social, political, and psychological dimensions of women's experience in contemporary Islamic societies, and the complexity of certain oppositions, such as man and woman, in relation to Islamic fundamentalism and militancy in her home country.
Neshat has been recognized countless times for her work, from winning the International Award of the XLVIII Venice Biennale in 1999, to winning the Silver Lion for best director at the 66th Venice Film Festival in 2009, to being named Artist of the Decade at Huffington Post. Cindy Sherman was the first person to buy Neshat's work at Annina Nosei Gallery in 1995.
Cindy Sherman, Untitled (Lucille Ball) (1975)
American photographer Cindy Sherman is perhaps best known for her "Complete Untitled Film Stills", in which she sought to challenge gender stereotypes in media through a series of 70 black and white photographs. She literally throws herself into her work, often wearing many hats, as not only photographer, but director, hair stylist, makeup artist, and model.
Lillian Bassman, Blowing Kiss, Barbara Mullen, New York (circa 1958)
Lillian Bassman was an American photographer who incorporated her background in painting and fashion into her successful career as an artist. She has been deemed one of the most important fashion photographers of the 20th century. But after about 40 years, she decided to reinvent herself and duck out of the fashion world, subsequently getting rid of her life's work in the process.
Grace Robertson, Mother's Pub Outing (1956)
Fully aware of the backlash female artists received during the 1950s, Grace Robertson often went by the pseudonym Dick Muir. She is perhaps best known for her work photographing Battersea Women's Pub outing, in which she captured women engaging in (at the time) typically un-feminine activities such as riding roller-coasters or sipping beers.
Mary Ellen Mark, Mother Teresa Feeding a Man at the Home of the Dying, Calcutta, India (1980)
Mary Ellen Mark was an American photojournalist known for her documentary work and photos of people "away from mainstream society and toward its more interesting, often troubled fringes." Her work has been exhibited in countless galleries and museums.
Martine Franck, Rehearsal, Ballet Moiseyev, Moscow, Russia (2000)
Martine Franck was a Belgian-British photographer whose work was often inspired by her travels. Throughout her career, she freelanced for a wide variety of magazines, such as Sports Illustrated, Vogue, and Life. She was one of the first women to join the Magnum Photos Agency, an international photography cooperative that focused on covering important political and human-rights related events.
Carrie Mae Weems, Untitled (man smoking) from Kitchen Table Series (1990)
"Long before I picked up a camera I was deeply concerned with the ways in which ¬African-Americans were depicted, and, for the most part, I didn't like what I saw. So one way of dealing with it was to step in and rethink how black women, more specifically, need to be represented." — Carrie Mae Weems
Carrie Mae Weems' acclaimed Kitchen Table Series depicts the life stages and relationships of a female protagonist, played by Weems herself. In these constructed tableaux vivants, Weems uses the table as the anchor for her heroine's life story; the site at which she embraces her partner, engages with her daughter or sits alone in contemplation. In the present lot, Weems' character is seated alongside a male counterpart, the scene imbued with the weight and complexity of their relationship as they eye each other over their card game. By embracing the role of both sitter and photographer, Weems powerfully embodies the nuanced representation of African-American women that she found lacking in the public discourse.
Eve Arnold, Marilyn on the set of 'The Misfits,' Nevada (1960)
One of the most important American photojournalists of the twentieth century, Eve Arnold had a prolific career documenting people both ordinary and famous – including Marilyn Monroe, Yves Saint Laurent, Malcolm X, Jerry Falwell and many heads of state. She covered the American civil rights movement, shot stills for more than 40 films around the world, was a contract photographer on the Sunday Times colour magazine for 10 years and published 14 books.
Helen Levitt, Masked Children on Stoop, New York (1942)
American photographer Helen Levitt is best known for her street photography. She has been deemed one of the most important street photographers of the 20th century due to her work's focus on working-class neighborhoods in New York City. This was, at the time, a relatively unfamiliar perspective of the city that Levitt brought light to.
Loretta Lux, The Fish (2003)
Loretta Lux is a contemporary German photographer who has become known for her uncanny photographs of children. Her young subjects range in age from two to nine and are the sons and daughters of her friends. She dresses them in 1970s vintage clothing and poses them precisely; they appear inscrutable, poised between knowingness and innocence. "My work isn't about these children," she once explained. "You can recognize them, but they are alienated from their real appearance—I use them as a metaphor for innocence and a lost paradise." Using Photoshop to manipulate the children's appearances—exaggerating their features and imparting an otherworldly translucency to their skin—she places them into dreamlike landscape settings. Lux spends up to three months on each image, considering them to be more like paintings than photographs.
Alma Lavenson, Self-Portrait (1932)
A contemporary of Ansel Adams and Imogen Cunningham, Alma Lavenson was a prominent photographer of the 20th century who was proudly self-taught. Her work often highlights architecture, machinery, and still-life through the usage of sharp angles and soft lighting. She pursued photography for over 70 years until her death at age 92.
All images courtesy of Phillips Auction.