Hana Yoon on a New Collecting Sensibility in the Heated Korean Art Market

In the face of a fast-paced growing and heated Korean art market, collecting can be a complex matter. ​​Hana Yoon, strong of a long-term experience in Korea's leading galleries and auction house, has come with her personal innovative solution for collectors to easily navigate into the complex realm of the Korean art market.
This year, she founded KABINETT, a women-led platform which combines online and offline services for art collecting. In its online format, KABINETT offers collectors to share their own collections with their peers, creating a sense of community where they can exchange opinions and share information, but also sell and buy directly. On the other side, the offline format conducts exhibitions, educational programs and collectors' art fairs. The exhibitions are also a chance to showcase, alongside privately-owned pieces, the work of emergent artists, to introduce them to the collectors' network and promote them to the market. 
Yoon approaches this new challenge envisioning sustainability: she sees KABINETT as a platform which promotes healthy collecting, meaning an attitude that sees collectors as patrons, growing with the artists they buy, making research-based choices, and contributing as leading players to a steady development of the market. 
Whereas this perspective has been rising in other parts of the world, for Korea – whose economy has unbelievably boomed in the latest decades, in what is referred historically as "the miracle of the Han River" – art is mainly seen as a financial investment asset, without necessarily applying a deeper meaning. KABINETT can be therefore seen as a courageous, yet needed, choice of direction.
We sat down with Yoon and dived deep about knowing more about KABINETT, female-led art entrepreneurship, the state of art collecting in Korea, and, of course, on the latest artists we should have on our radar.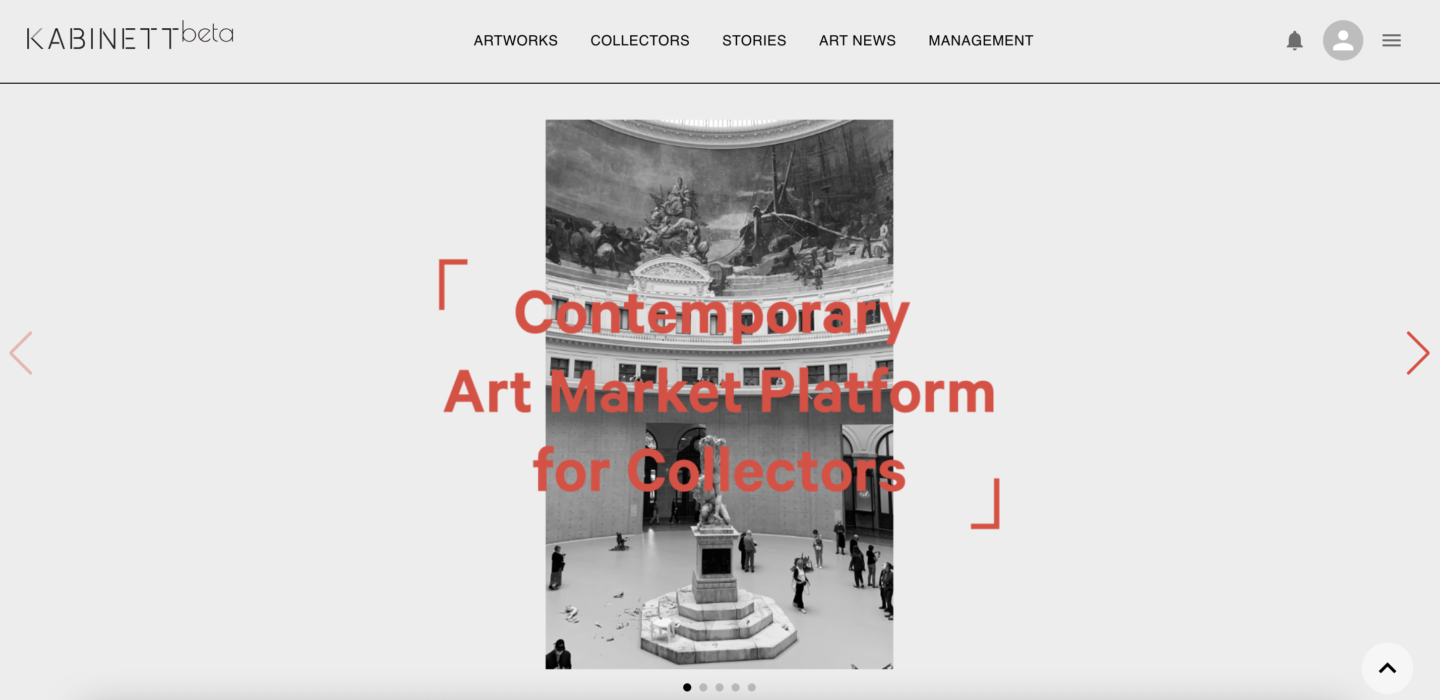 KABINETT is a fresh new project whose aim is to connect collectors and facilitate art collecting in Korea through an online platform as well as offline exhibitions. Could you tell us more about the project?
KABINETT is an online-based platform service for collectors that creates an ecosystem where individuals can participate in the art market and lead the market actively. The platform is an online integrated service that combines the 'content' function to organise and manage collections, the 'community' function for art lovers to freely exchange opinions and share information, and the 'commerce' function to deal artworks between individuals.  As such, users exchange various opinions in the art market, share their collections, and deal collections in both directions as individuals being sellers and buyers.
At the same time, we conduct a variety of offline exhibitions, educational programs, and a fair for collectors. We are planning exhibitions and various programs through the works of the 'KABINETT Edition', which introduces young Korean artists, and the publications and artist editions of 'Cahiers d'Art' as the official Korean distributor of 'Cahiers d'Art', a prominent French visual arts publisher.
The three main core values which contribute to Kabinett's vision and mission are those of making the art market more easy, active, and large. How do you intend to work towards this goal?
First, through the easy user interface of  KABINETT online platform, users will be able to engage in community activities to easily share information on the art market and their art experiences. Based on an active community, individual art dealing, which has been almost impossible in the Korean art market, will be activated, which will eventually help expand the size of the market.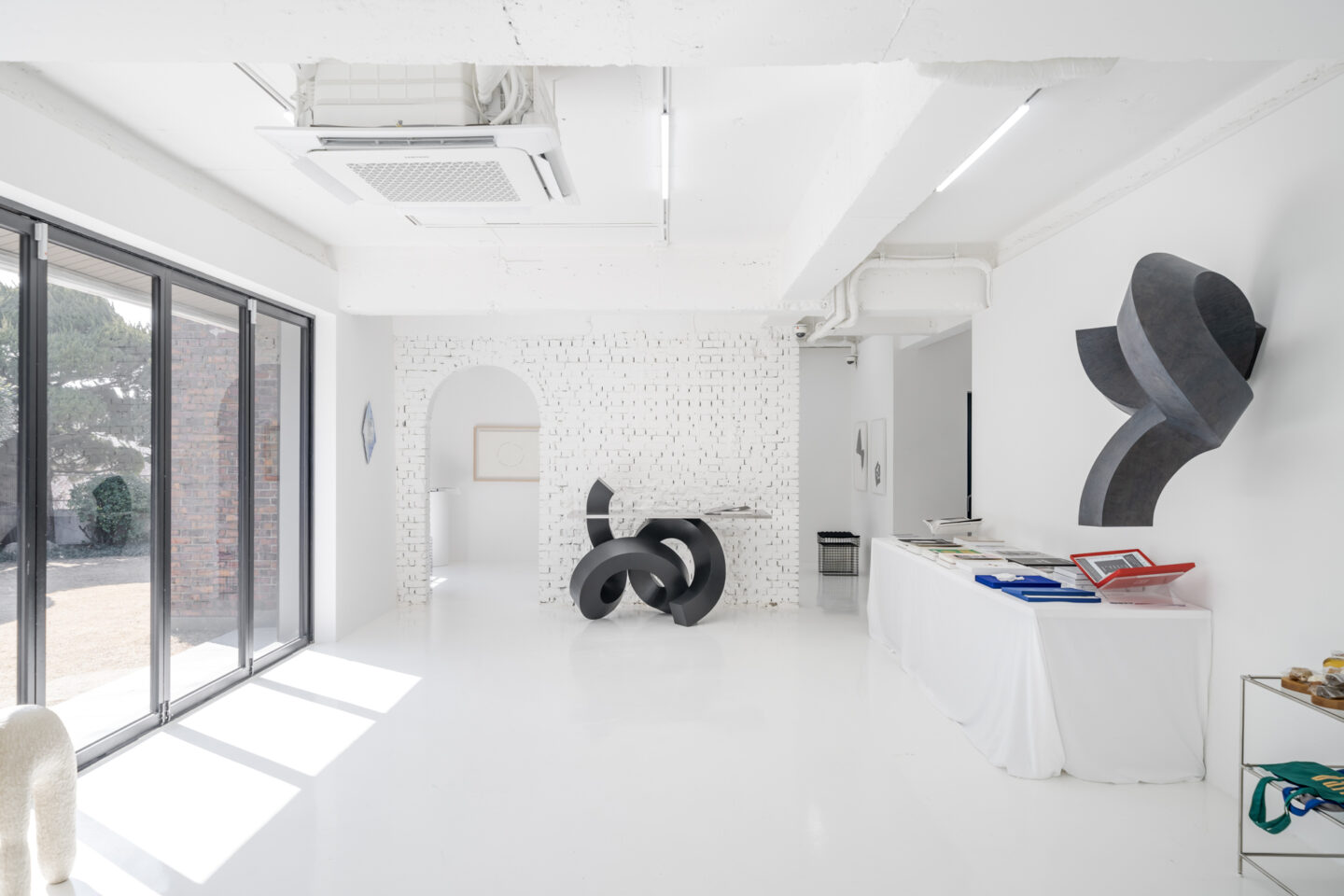 Kabinett is a female-led platform. We love the concept of women art entrepreneurs. Could you tell us more about the background of your team and how did you come up working together on this innovative project?
Before establishing KABINETT, I felt a great need to create a new startup in the art scene as a female founder. I felt that the system in the Korean art scene was stagnant, and the traditionally established dual market structure monopolised everything. The coronavirus has threatened former industrial systems, and so has the art market. Everything was changing, bringing about a digital transformation. The winds of change are blowing in the art scene now, and I hope that new attempts will be made continuously in the future to become an art world that develops without being complacent.
Although the management team of KABINETT is made up of women, we have formed a team as professionals with backgrounds in the art scene before we are women. And we hope that we will continue to grow together with the company beyond our respective fields.
The art market is known to be a complex and obscure environment, often deregulated. What are your thoughts on the Korean art market and on navigating it through your platform? 
The Korean art market was small and closed compared to the global one. However, in recent years, it has gone through a period of great change. Money has flowed into the local market due to COVID-19, and the online art market has exploded due to the industry' digital transformation. On top of that, there is an unprecedented influx of young new collectors.
In this wave of positive change, the direction that KABINETT should take is clear. In the meantime, the Korean art market was an unilateral industry operated by a small number of elites. Now, a healthy market should be formed by collectors who are the final consumers of the art market.
Collectors today are diligent in defining themselves: they explore information on their own, network, and share their collections with others. As KABINETT, we expect that we will play an active role in helping these major players in order to enhance the development of a solid art market.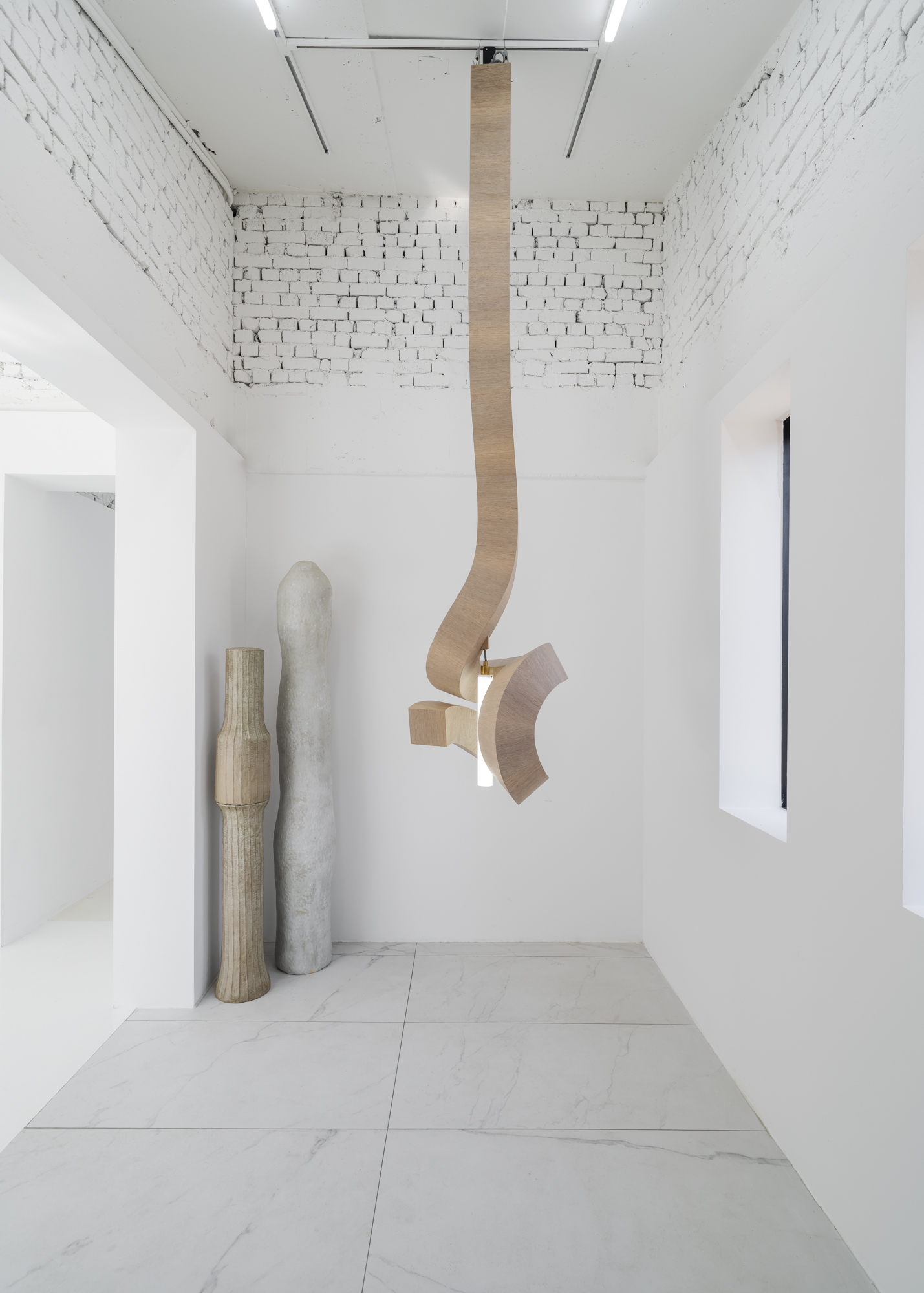 The Korean art market has recently developed at such a fast pace and gained a remarkable international attention. Could you tell us some tips for emerging or new collectors who want to approach it?
Art collection is about living with and enjoying the artworks in the living space, getting inspiration from the works and enriching your life through them. In addition, a collector can become a patron of an artist by owning the work and growing together.
Of course, everyone can have different standards and reasons for owning art, but collecting art requires that much responsibility. Therefore, art collection must be accompanied by study and continuous interest in the desired artwork and artist. I believe that it is the duty of collectors to own valuable works, to develop cherished collections, and to contribute to create a flourishing and healthy market.
One direction that the art world is taking is discussing the idea of a more "ethical" and sustainable market, thus exploring more and more the idea of "ethical collecting" – an approach which recalls the idea of art patronage. What are your thoughts on that in relation to the Korean art market, and how could Kabinett play a role in this discourse?
As I mentioned earlier, the direction of art patronage, one of the collector's basic philosophies, is probably the most important concept for "ethical" collecting. In my opinion, it is education that makes this fundamentally possible. As a service for collectors, KABINETT will function as a platform to help collectors play an important role in creating the right collection and expanding the market in the process of developing it. To this end, we are planning the development of educational programs for collectors. KABINETT's educational program will start naturally with an online newsletter, centred on communication between works, articles, and collectors.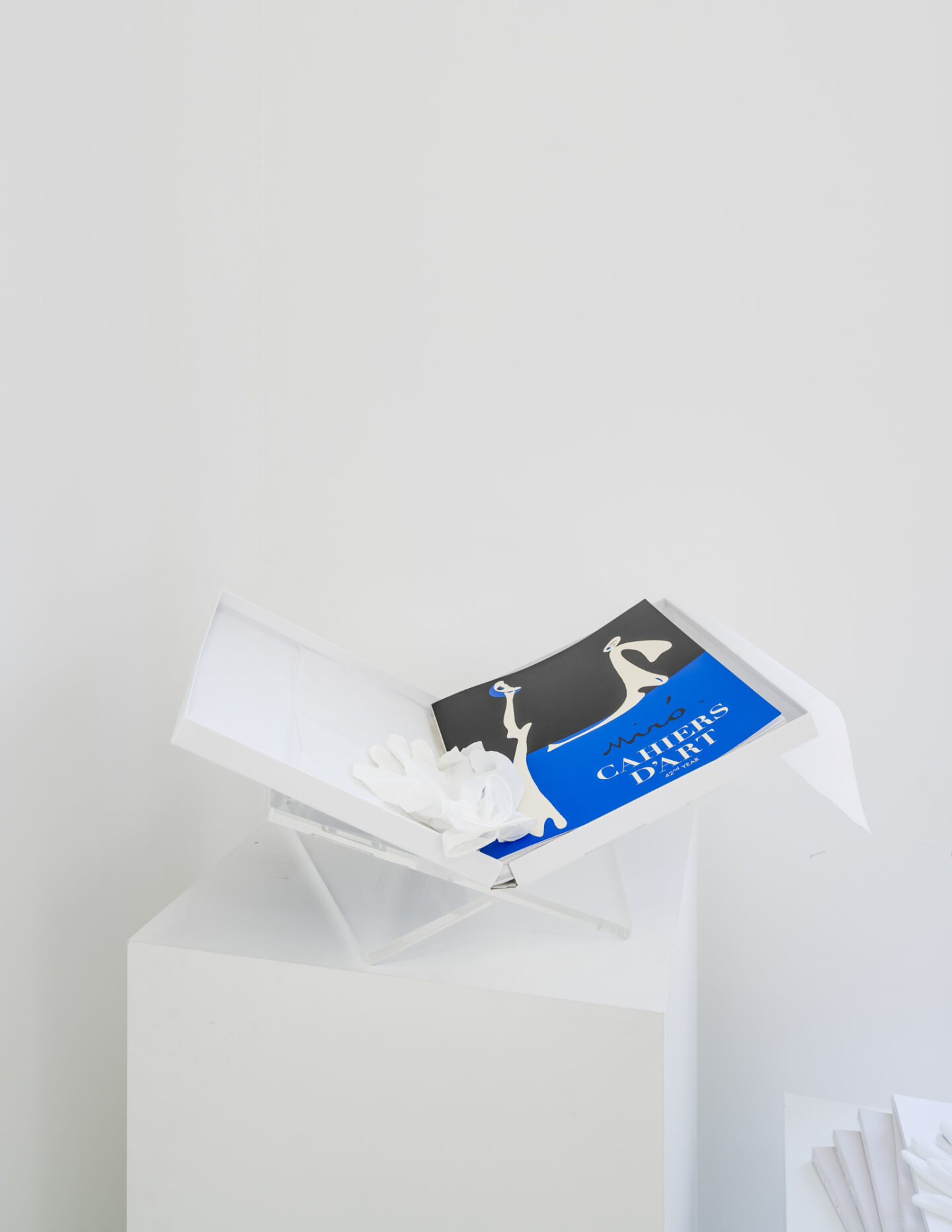 You recently held the inaugural exhibition, which – along with artworks owned by private collectors – also featured pieces by emerging artists and designers, such as the wonderful works of Hannah Lee. What is your model and vision on contributing to promote emerging artists in relation with your works with collectors? Any artist we should have on our radar?
'KABINETT Edition', KABINETT's second brand, introduces young Korean artists practicing in various fields. We hope that by showing various works of young artists, we will be able to help young and new collectors start their collections. In addition, we plan to collaborate with them to produce art goods in parallel. The artist's works combined with lifestyle will give art lovers the opportunity to collect the works, even for those who are new to collecting.
Recently, the boundary between fine art and commercial art seems to be meaningless. If you approach it from the realm of lifestyle, everything is art. Personally, the young craft artists who were featured in the KABINETT launching exhibition <COLLECT-TION> are on my radar these days.
From an insider point of view of the Korean art market, what are the leading trends and the most sought-after works today by Korean collectors? Any work or artist which received major attention?
The pioneers of Korean abstract art and Dansaekhwa artists are still favoured. At the same time, the progress of young artists is also notable. This phenomenon is not only applicable to artists, but also to young galleries and young collectors. 
In particular, younger generations of artists such as 'Seungcheol Ok, Kukwon Woo, Moon Hyeong-Tae, and Sunwoo Kim' have grown remarkably in the market. One worrisome phenomenon, when it comes to collecting young artists, is that some young collectors tend to buy only the works of artists whose prices are soaring.
However, in my opinion, Investing in art as an alternative investment should be based on a deep understanding of artists and works, responsibility as a collector, and an in-depth discussion on the mid to long-term development of the Korean art market.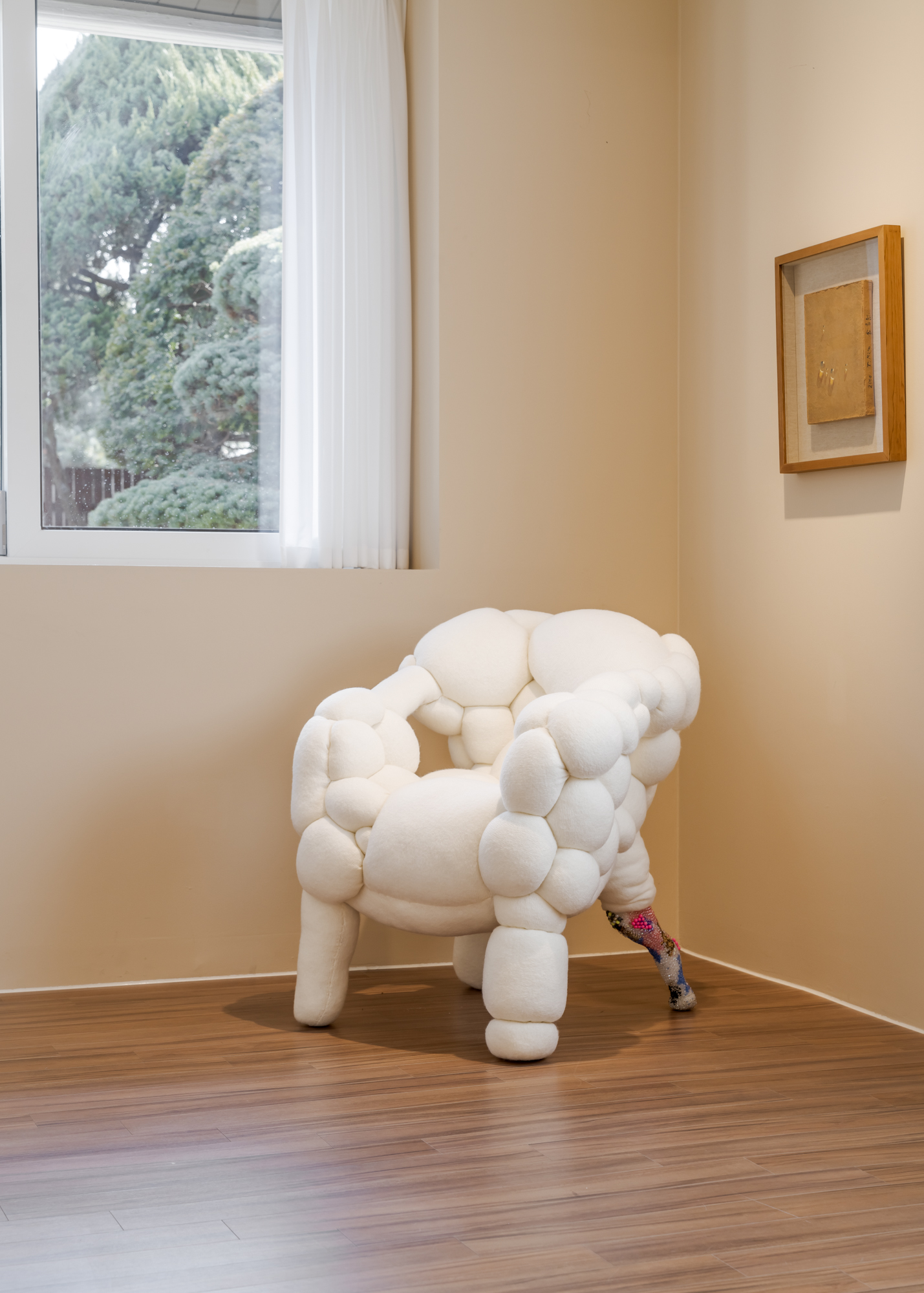 What is your take on the inequality of the art market when it comes to female artists, especially from a Korean art market perspective? Is this inequality also visible when it comes to collectors?
Despite the fact that the majority of graduates from the world's top art schools are female, the share of female artists represented by dealers is still a minority. However, the proportion of female artists has steadily increased, according to Art Basel & UBS, Art Market Report 2021, the share of female artists represented in 2020 was about 40%. 
Even in Korea, up until the 1990s, most of the famous artists in the art scene were male, but in the 2000s, young female artists are making a noticeable leap forward, and inequality has been resolved recently.
Also, according to the Art Basel Art Market Report, although it varies from country to country, the proportion of HNW female collectors has steadily risen, so that in 2020, female collectors spent more on art than male. This, hopefully, proves that the proportion of female collectors worldwide is rising as the ratio of women in professional and wealthy positions increases.
Any female artist or female collector on your radar?
Young painters catch my eyes these days, such as Lee Eunsae and Jiyoon Koo, who sharply and sensitively express the scenes of life from a woman's point of view.
One last question: what's next for Kabinett? Where will we see you next? Any exciting plans to look forward to?
Although KABINETT was launched just this year, it is already full of scheduled events: our second exhibition of 'KABINETT Edition' is scheduled within a few months, followed by a collaboration exhibition with Korea's largest art toy collector. And although it is not yet fixed, a 'Collector's Art Fair' for collectors and by collectors is being planned in the second half of this year. KABINETT will continuously make new efforts for the development of collectors and the art market.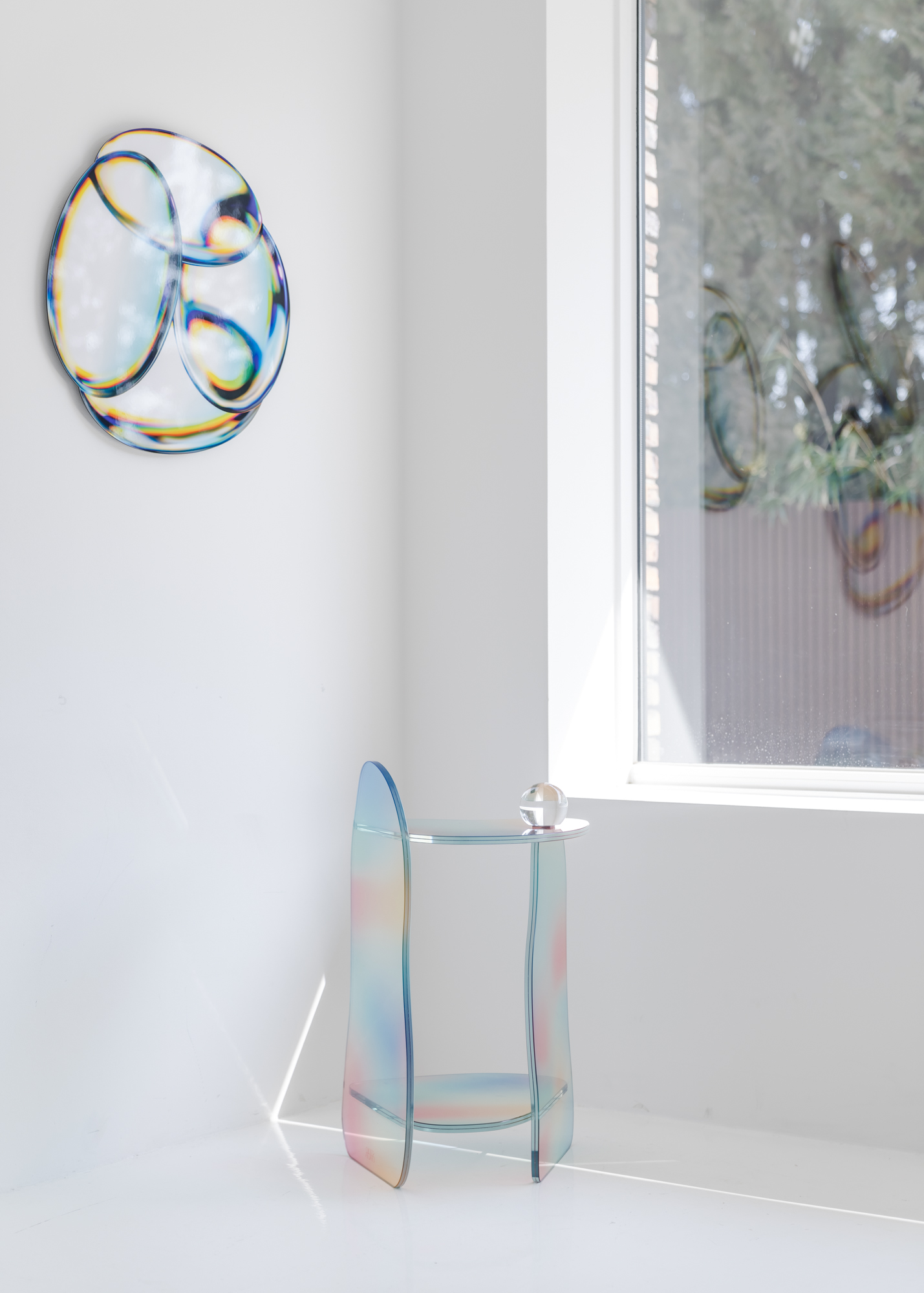 Valentina Buzzi
Valentina Buzzi is an Italian Ph.D researcher, lecturer and art writer based in Seoul, South Korea. She works in collaboration with different art magazines and cultural institutions across Italy, South Korea and the United States in order to share insights from the Korean cultural scene with western audiences and to promote cross-cultural pollinations. Her academic research spans at the intersection between art, cultural studies and cultural policy, with a focus on the symbiotic relationship between art and society. Valentina earned a BA in Art History at IULM University (Milan) and an MA in Cultural Policy at Warwick University (UK).