Field Hospital X: Aya Ben Ron at the Israeli Pavilion, Venice Biennale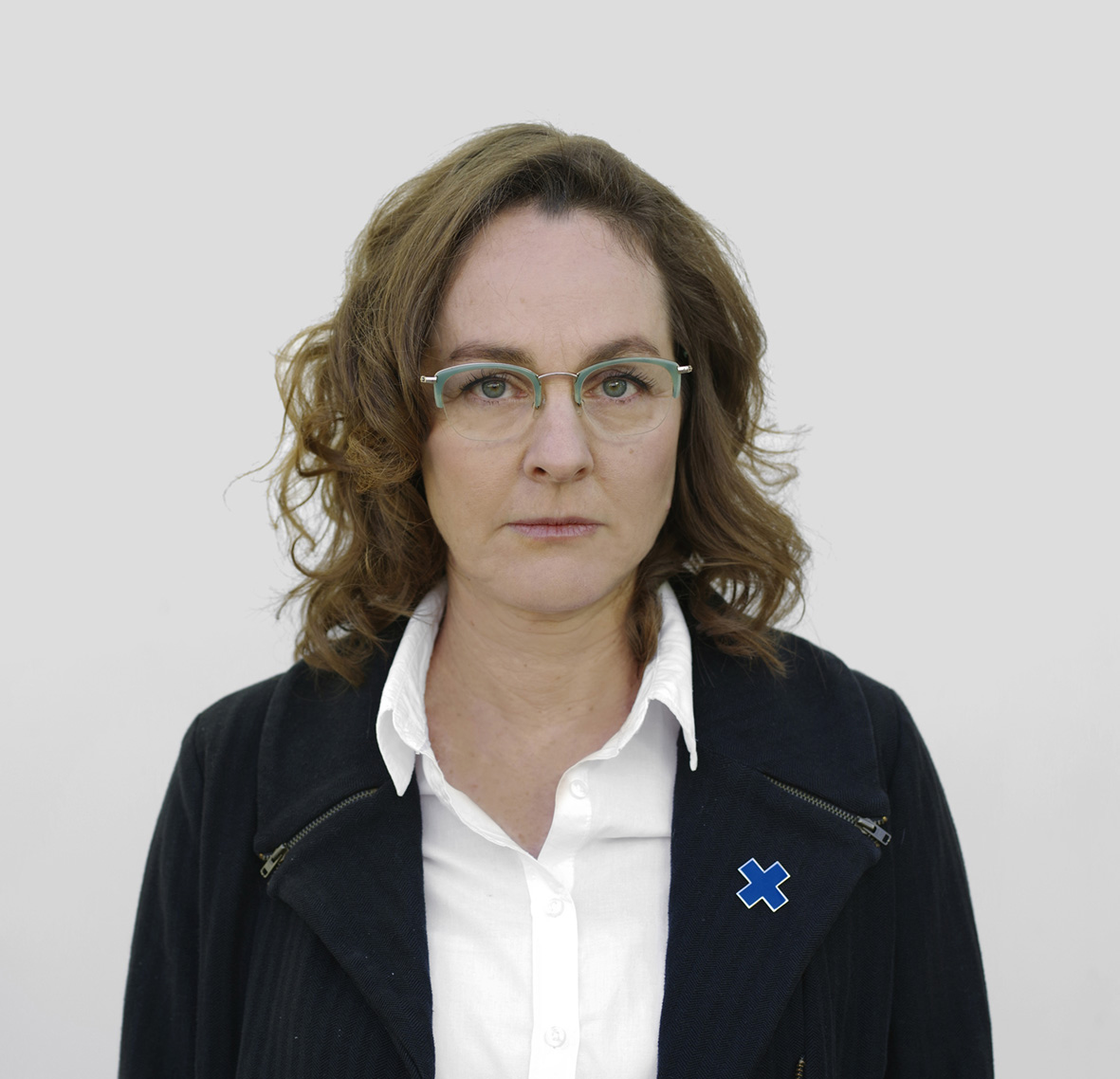 Set in the picturesque Italian city sinking with art, the Venice Biennale which includes over 80 international participants can be overwhelming. The Israeli Pavilion represented by artist Aya Ben Ron is a space to take a step back, absorb and digest. Aya Ben Ron is best known for her multidisciplinary artworks that focus on caregiving and recovering. Many of her metal sculptures are of figures that are wounded or taking care of one another. These figures are surprisingly nowhere to be found at the Israeli Pavilion. The building has been transformed into Field Hospital X, viewers are informed that it is not an exhibition, but a hospital initiated by Aya Ben Ron curated by Avi Lubin and produced by Miki Gov. 
Field Hospital X invites visitors to be patients and move at a slower pace. A large sign at the entrance reads "BE PATIENT CARE NEEDS TIME." Every corner is clean and sterile, and everyone is a patient. The Israeli pavilion is experienced individually–as patients maneuver through three areas the process is the essence. 
The hospital is white and ultra-blue like the Israeli flag, but the space feels neutral, even generic. Patients take a queue number and wait in blue chairs in the reception area. On the printed receipt below the number, it says "TAKE CARE." For Israelis, the reception area is reminiscent of bureaucratic offices with the Field Hospital X TV Program giving information about the facilities ideology and playing trailers of video works as the queue numbers are quickly called out.
Patients are registered at the reception desk, briefed about the space, and asked to choose one of four videos works which relate to personal and social issue: institutional child abduction (Idit Avrahami), abuse within a family (Aya Ben Ron), the personal resistance of a Palestinian artist (Anonymous Palestinian), and gender transition (Roey Victoria Heifetz and Zohar Melinek Ezra). Only one video is by Aya Ben Ron. The video works correlate to wristbands that the patients are asked to wear reading: "I never understood," "I wonder if the time has come," "I am ready – are you ready?" and "I don't want to think about it." Each video is by a different artist hand-picked by Aya Ben Ron and curator Avi Lubin. After choosing a video, patients are guided to wear shoe covers and go to the Safe-Area Unit.
In the Safe-Area Unit, a sign assures "You may leave at any time, nobody is watching you," which personally gave me panopticon feeling of security and surveillance–however, there are no cameras or recording in the Safe-Area Unit. Patients enter a confined room with a bright blue cushion floor and white soft walls, this is the Safe-Unit. The experience is solitary, enclosed, and slightly claustrophobic. Suddenly audio guide speaks directing the patients to shout three times. This experience is liberating–it breaks the ice releasing energy and opening a safe space for the patient to receive care. "Learning from the principles of Estill Voice Training, which promote the notion that vocal knowledge is vocal power, FHX's Safe-Units give visitors the confidence that their voice will always be ready to respond to any challenge they may face."
The next station is the Care-Chairs where patients watch the video they chose in reclined in blue chairs and earphones. The chairs are designed to generate attentive listening. Certainly, this was the most comfortable setting to view artworks at the entire Giardini. Each patient views the video on their own, taking the time, being patient. After each video, the patients can choose to watch two Second Opinions of experts in different fields of knowledge.
The four videos reflect on personal and local issues that are difficult to talk about or understand. The common denominator is trauma, pain, and the need for care. I watched, Institutional Abduction by Idit Avrahami, a video about the unfathomable Yemenite, Mizrahi and Balkan Children Affair. In the early 1950s, many children were taken from their parents at hospitals or nurseries, these parents were told that their children have died and were buried. However, these children were stolen and given away to wealthy Ashkenazi Jews in Israel and abroad, with the idea that the children would live "better lives." The video work Institutional Abduction shows testimonials of three mothers whose children were abducted shortly after giving birth. Archives of the stolen children were destroyed. Despite protests happening today, the country does not recognize this affair, silencing these families who do not know the fate of their children.
This year there are so many video works participating in the Venice Biennale, it is impossible to see them all from start to end. What is most exciting about the Israeli Pavilion is that each person experiences the work in its entirety. Field Hospital X is selfless with the hope to heal every patient, promoting self-care and suggesting dialogue about complex issues. This space focuses on the patient, as the journey is tailored for them, they are activated with their voice, listen with their ears, and are cared for.