Art Collector Beth Rudin DeWoody on The Bunker Artspace in West Palm Beach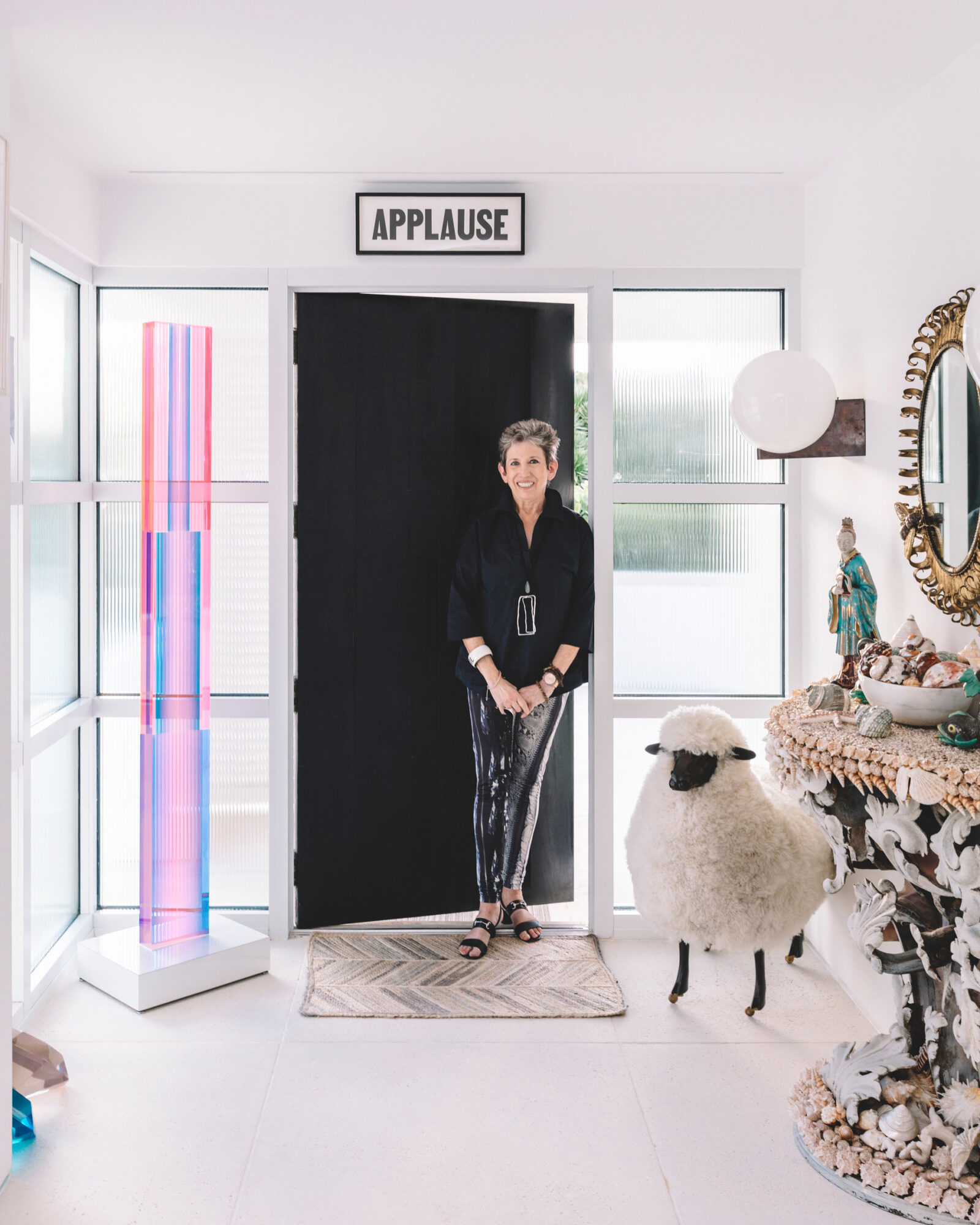 Meet the mega-collector with more than 10,000 works at her art-filled bunker in West Palm Beach.
---
Imagine amassing such an extensive art collection that you have to buy a warehouse to store it all in. Then imagine you can't bare the thought of storing more than 10,000 works in a place where no one can see it, so you start a public art space. This is exactly the scenario of mega-art collector Beth Rudin DeWoody and her art-filled bunker in West Palm Beach titled: The Bunker Artspace, a former two-story toy factory DeWoody purchased six years ago to display her collection.
Featuring rotating installations of both established and emerging contemporary artists, The Bunker's newest exhibition is titled "Resistance" curated by Laura Dvorkin and "the fiercely feminist" artist Maynard Monrow. The show is made up of made up of 72 works by artists including Varnette Honeywood, Sadie Barnette, Howardena Pindell, Judith Bernstein, Alison Saar, and Niki de Saint Phalle.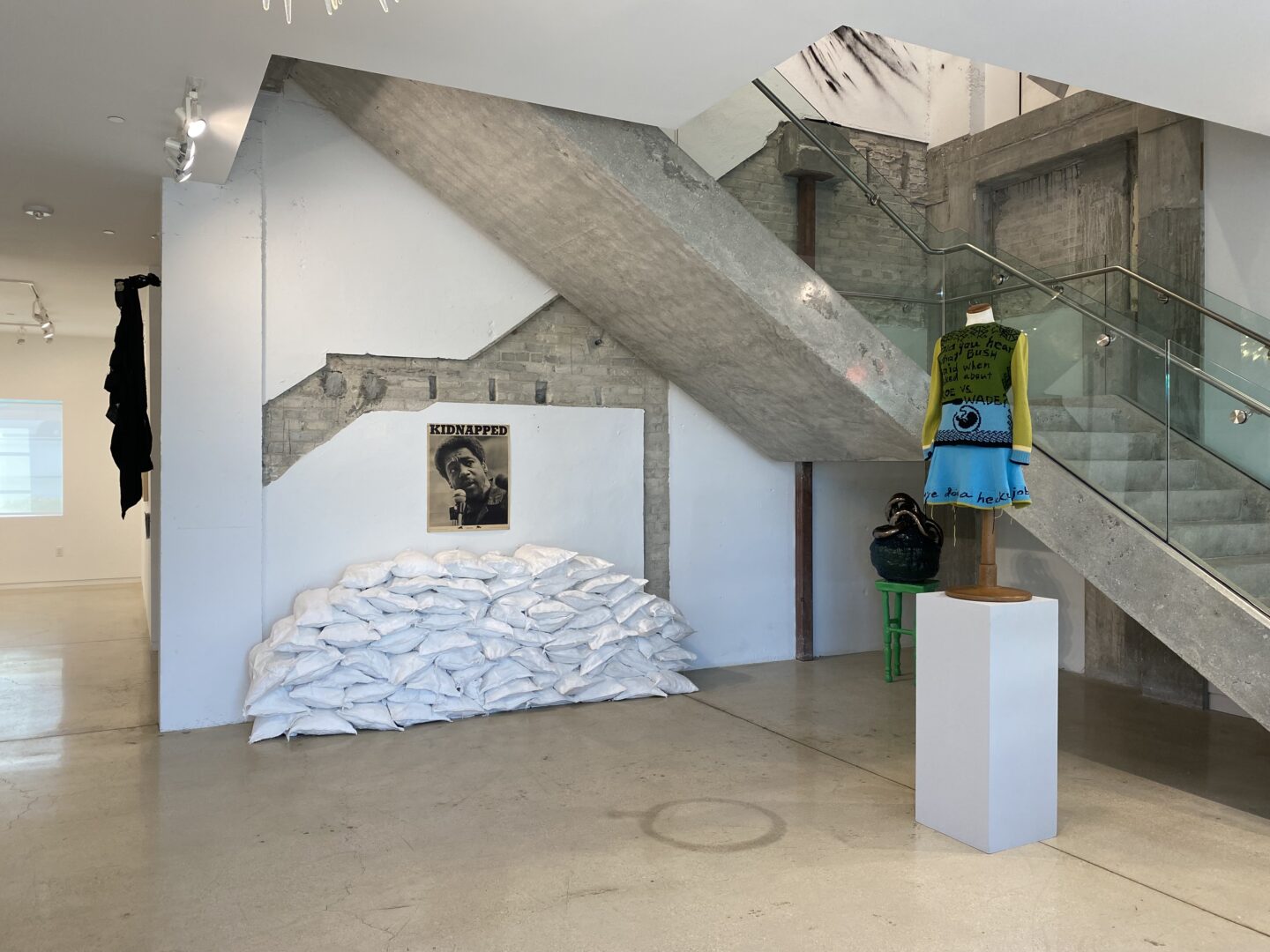 DeWoody has been a longtime trustee of the Whitney Museum of American Art, and serves on the boards of various other institutions, including the Hammer Museum and The Glass House. She has curated shows at the Rebuild Foundation in Chicago; the Norton Museum of Art in West Palm Beach; the Parrish Art Museum in Southampton, New York; and the Taubman Museum of Art in Roanoke, Virginia, among many others. We had the honor of sitting down with the art patron at her home in West Palm Beach.
DeWoody's art collection includes an arsenal of women artists in one room alone: Faith Wilding, Kentura Davis, Nina Chanel Abney, Kelly Akashi, Judy Chicago, Lynette Yiadom-Boakye, Gisela Colón, Liz Larner, Simone Lee, Yassi Mazandi, Kennedy Yanko, and Nancy Lorenz, just to name a few.
Growing up in New York, DeWoody was naturally surrounded by art. She attended the Rudolf Steiner School, the Art Student League, and The New School – where one of her teachers was Benny Andrews, from whom she bought her first piece of art. And she visited museums, art galleries and met lots of artists as a young woman in SoHo. One of whom she married, and through whom she met even more artists. It simply became her passion. Then her mother remarried and moved to the West Coast where she discovered art and artists no one in New York really knew, so there was a cool factor to it. She doesn't really attribute her knowledge of art to a formal education but by simply immersing herself in the art world.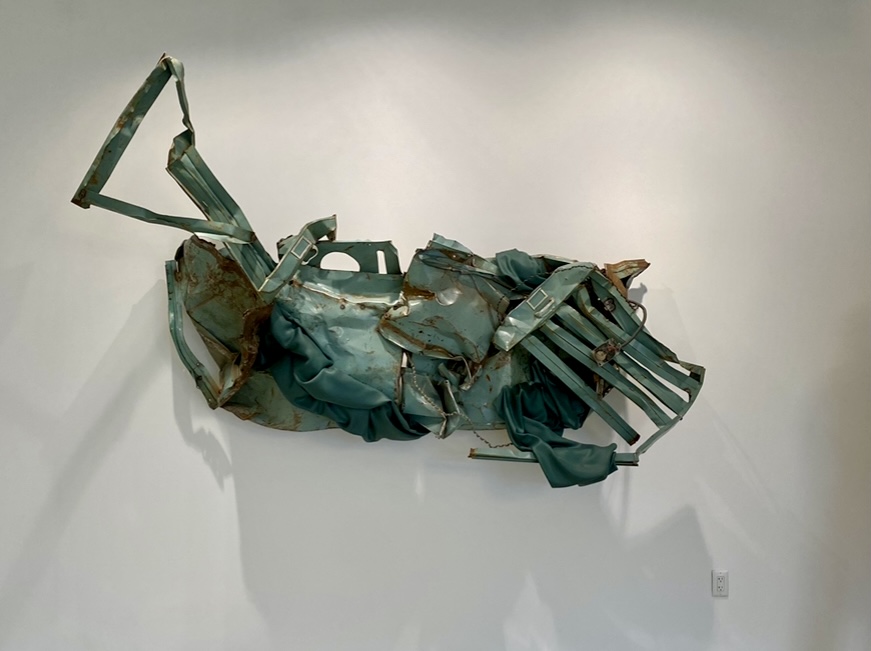 DeWoody also serves on the Photography Committee at The Norton Museum of Art, and in 2012, established the Rudin Prize for Emerging Photographers, a biennial international award given to those on the leading edge of the field who have not yet received a solo museum exhibition. Winners have included: Argentine-born, Los Angeles-based artist Analia Sabin (2012); Israeli artist Rami Maymon (2014), and New York-based artist Elizabeth Bick (2016). Beth created the Prize to honor her father, the late New York City real estate developer Lewis Rudin.
We asked Beth more about this and her interest in photography. She has a particular love for vintage photos and the work of Berenice Abbott, Evelyn Hofer Nan Goldin and Zanele Muholi, but finds it hard to say who her favorite artists are. She loves them all, "Otherwise, I wouldn't buy them," she laughs, although she doesn't really suggest buying art as an investment.
"Buy art because you love it. Don't buy it as an investment," she says. "But if you really want to learn about art and the market, just look! Visit museums, meet the curators, get involved, join acquisition groups and go on studio visits. Don't limit yourself to well-known galleries. Support young artists. Buy their work."
Ones to watch? DeWoody mentions: Eleanor Swordy, Alice Tippit, Amani Lewis, Patricia Ayers, Sasha Gordon. Female artists the collector bought early on include Julie Curitss, Loie Hallowell, and Nina Chanel Abney. And her most recent acquisitions include Lorna Simpson, promised to The Whitney, and a little ink drawing by Analia Sabin.
DeWoody credits Sarah Gavlak of Gavlak Galleries, Palm Beach and LA, with being especially supportive of women artists like Gisela Colón, Nancy Lorenz, Kim Dacres and April Bey.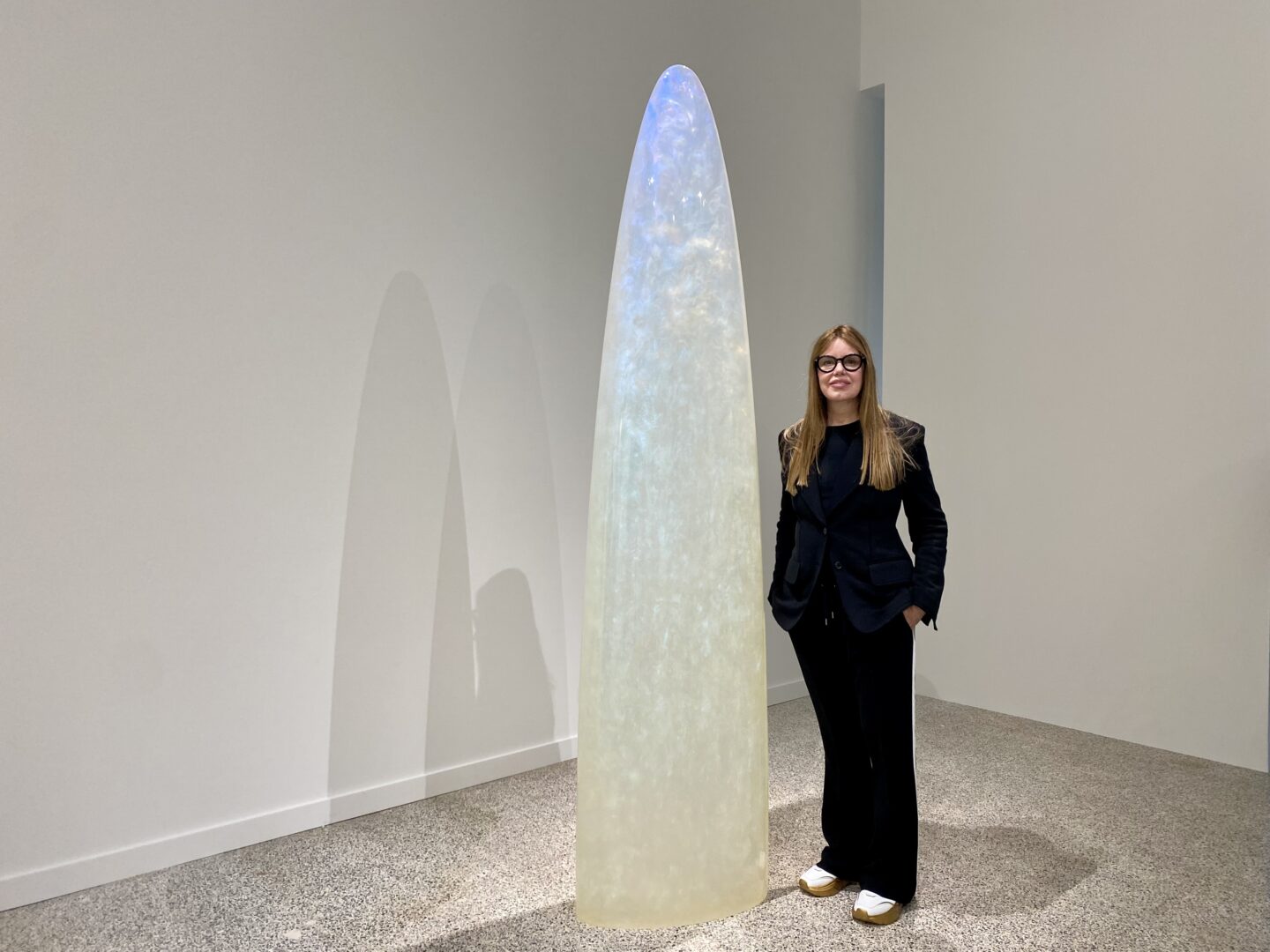 Gisela Colón, Parabolic Monolith (Celestial), 2022. 96 x 24 x 12 in, at Gavlak Gallery Palm Beach. Photo: Whitney Lovell Schott.
Since opening in 2005, Gavlak Galleries have always maintained representation of more than 50% women artists and is dedicated to the cause. A few of the incredible women recently installed at Gavlak Palm Beach include: Gisela Colón, Candida Alvarez, Ruth Duckworth and Nancy Lorenz. And opening soon is Lisa Anne Auerbach! Brava, Sarah Gavlak!
DeWoody and Gavlak are also co-founders of New Wave Art Wknd (NWAW) – which takes place right before Art Basel Miami in December each year offering panel discussions on topics of interest to artists, gallerists, students and collectors, visits to galleries on Palm Beach Island and in West Palm; and an artist-in-residence program for emerging artists who show at a studio at Rosemary Square.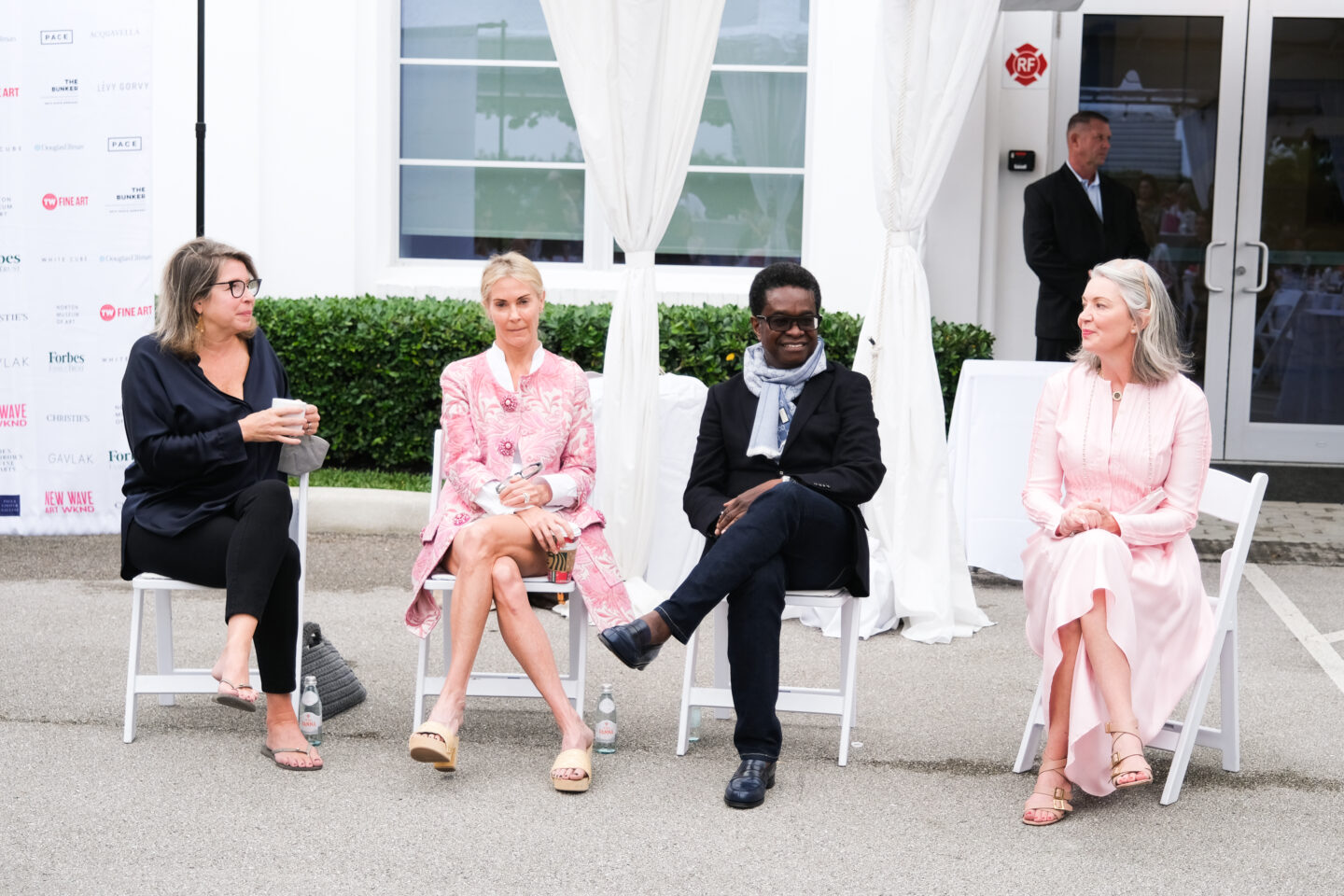 Lastly, we asked DeWoody what she would say to emerging female artists and she said, "You are an artist at a good time! So many female artists were overlooked in the past. There are whole generations of women artists who never had the opportunities they would have today. Artists of color. Female artists. Be true to yourself!"