8 Women You Should Have On Your Radar at Italy's Artissima Art Fair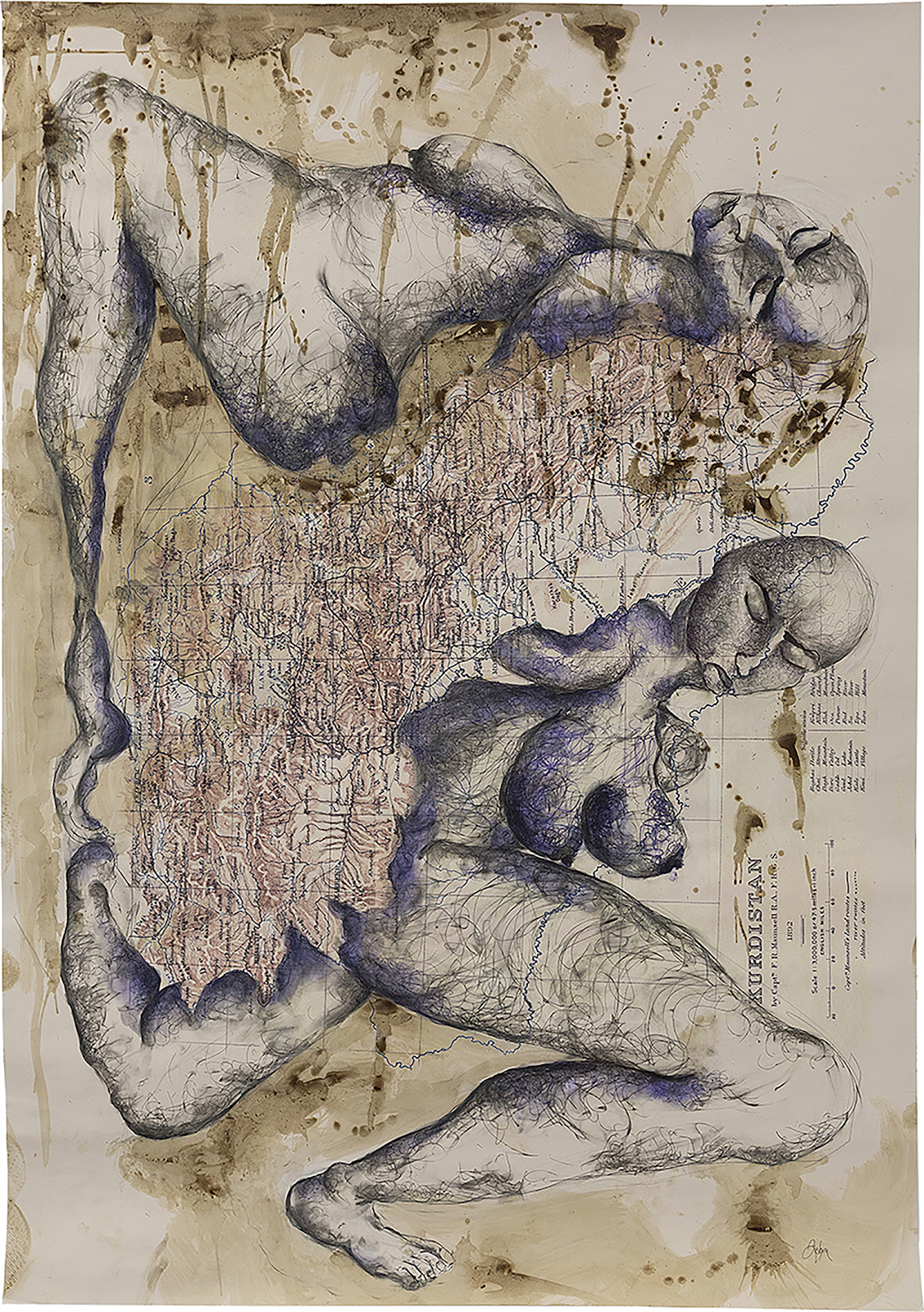 Artissima, the main Italian art fair exclusively focusing on contemporary art, has tried everything to make it for its usual appointment early November in Turin.
---
After canceling the main fair in September amid new surging pandemic cases in Italy, they conceived an alternative format "Artissima Unplugged" that would have consisted in a rich program of digital projects combined with physical exhibitions spreaded across the city, all driven by a specific curatorial approach. From November 5, the online catalogue alongside in the physical venues of 3 different museums in Turin, GAM, Palazzo Madama, and MAO in Torino, where each exhibitor could present one work as part of a fair/exhibition "Stasi frenetica/Frenetic standstill" curated by the fair director, Ilaria Bonaacossa.
However, just the day before the VIP opening a new law decreed that also Italian museums had to close, forcing this physical part of the fair to be postponed to December 2020.
Meanwhile, the online cross-media platform Artissima XYZ presented three other curated sections: Back to the Future, Disegni, and Present Future – combining a selection of works with a curatorial narration and all additional media contents, which succeed to clearly contextualize the artists practice.
Below are 8 great works by women artists you should definitely have on your radar.
1. Ida Szigethy at Vin Vin (Vienna)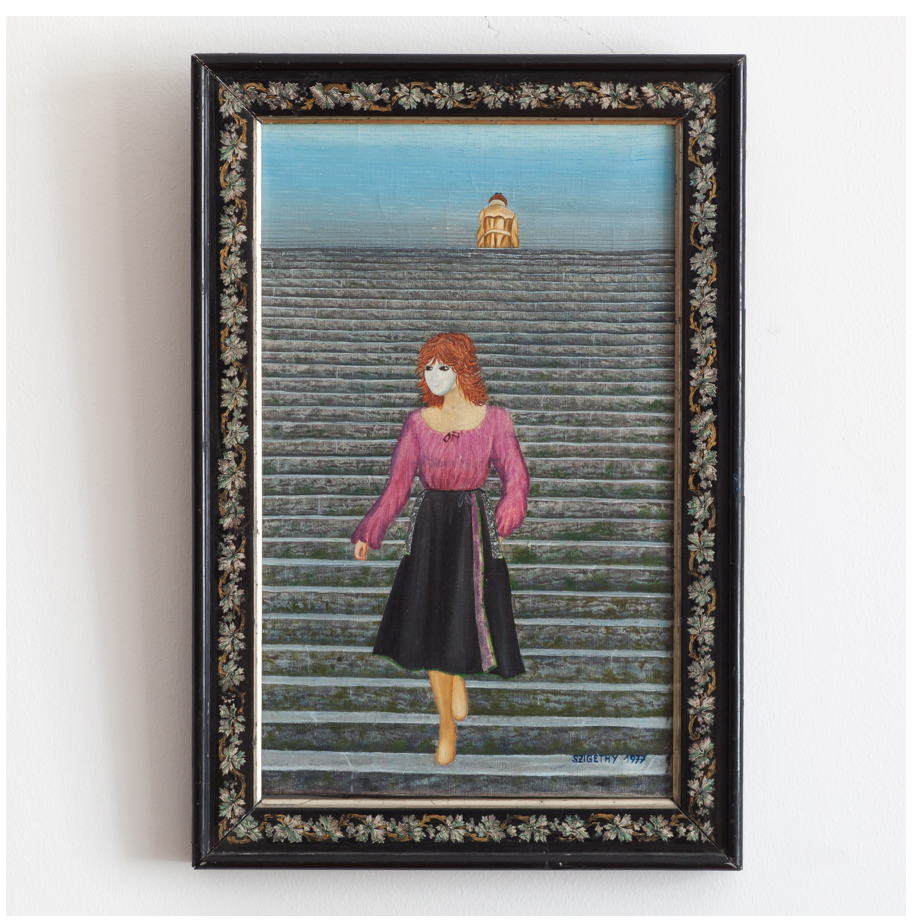 She looks like she's wearing a mask, but she isn't. This work by Austrian artists Ida Szigethy (b.1933) is from 1977, but still, it seems to resonate with the unprecedented times we're living in. M (for murder), a tragically poignant, yet powerfully meaningful title for a painting that immediately evokes some looming tragedy, a delict just commited… but also unexpertedly renews its meaning in today ongoing social "tragedy" where social relations are canceled by this forced solitary confinement, which protects people from contagious disease, but not from the inner "murder" of their likewise vital relational dimension.
Swigethy's works have been widely exhibited in Europe, and she's included in major collections as the Albertina museum, Vienna; the Austrian Chancellery Vienna; Oesterreichische Postsparkassa Vienna; Barclays Bank, Paris and the Friedensreich Hundertwasser in Venice.
2. Athena Papadopoulos at Emalin Gallery (London)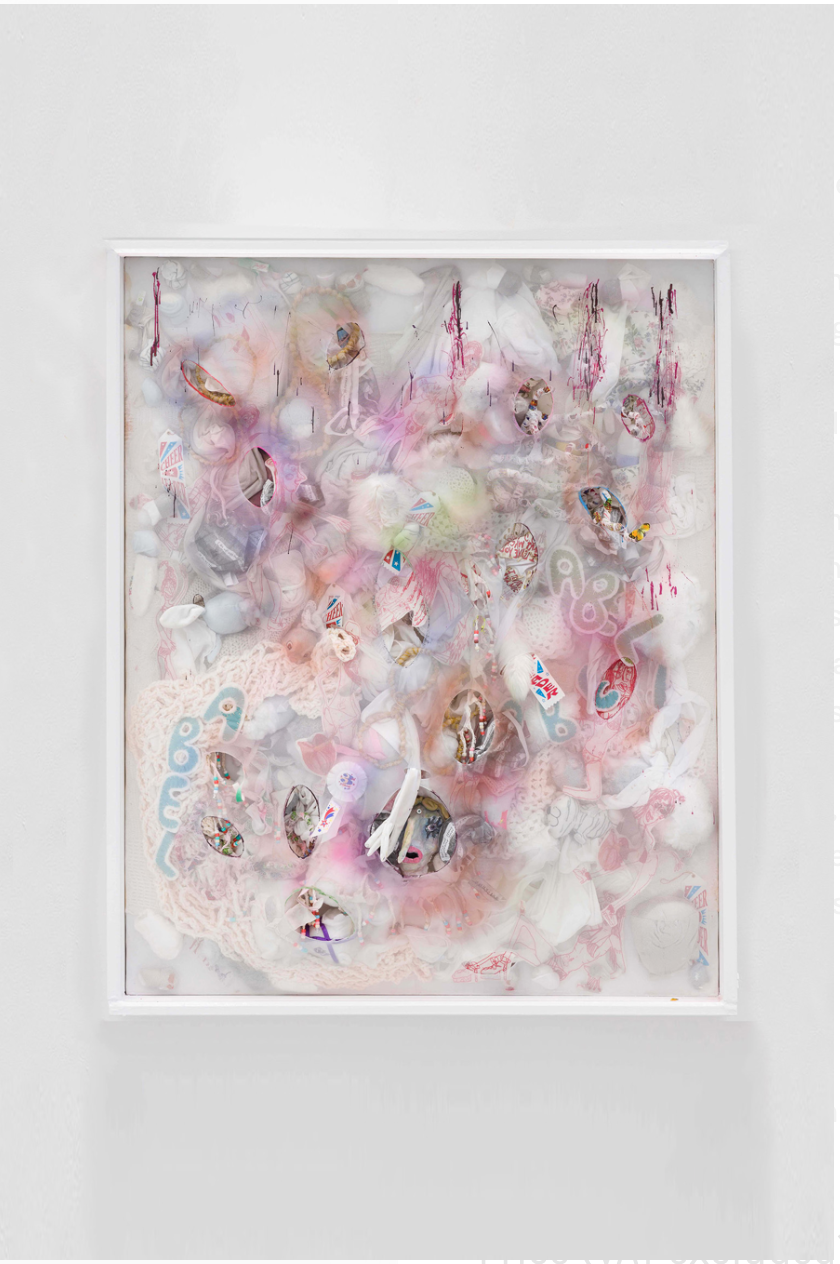 The works of Athena Papadopoulos (b. 1988) usually consist in chaotically image-laden mixed media assemblages and collages, saturated with references, but fragmented in their symbolism, as happens with the image and meaning-making process of our subconscious.
These cacophonously enigmatic compositions shape out a wild storytelling of the innerscape, where pulsions, emotions and sensations spontaneously come together in a highly autobiographical diary, which manifest universal psychological processes.
"I think there is a sense of spontaneity and intensity embedded in my working process that I hope the viewer can see in the works.The works are not meant to be moving upwards towards a point of precision, they are of a world that is downward and sprawling."
After a MFA at Goldsmiths in London, the Canadian Athena Papadopoulos has been widely exhibited in several galleries and institutions across Europe and US, including, among the others: Kunsthalle Lissabon, Emalin in London, CURA Basement Roma, Rome, Italy; Shoot the Lobster in New York; David Roberts Art Foundation in London; Peres Projects in Berlin, Germany; Herald St. in London. Forthcoming solo and group exhibitions will be at MOSTYN in Llandudno, Wales; Emalin in London and at the ICA, Los Angeles, US.
3. Mia Chaplin at WHATIFTHEWORLD (Cape Town)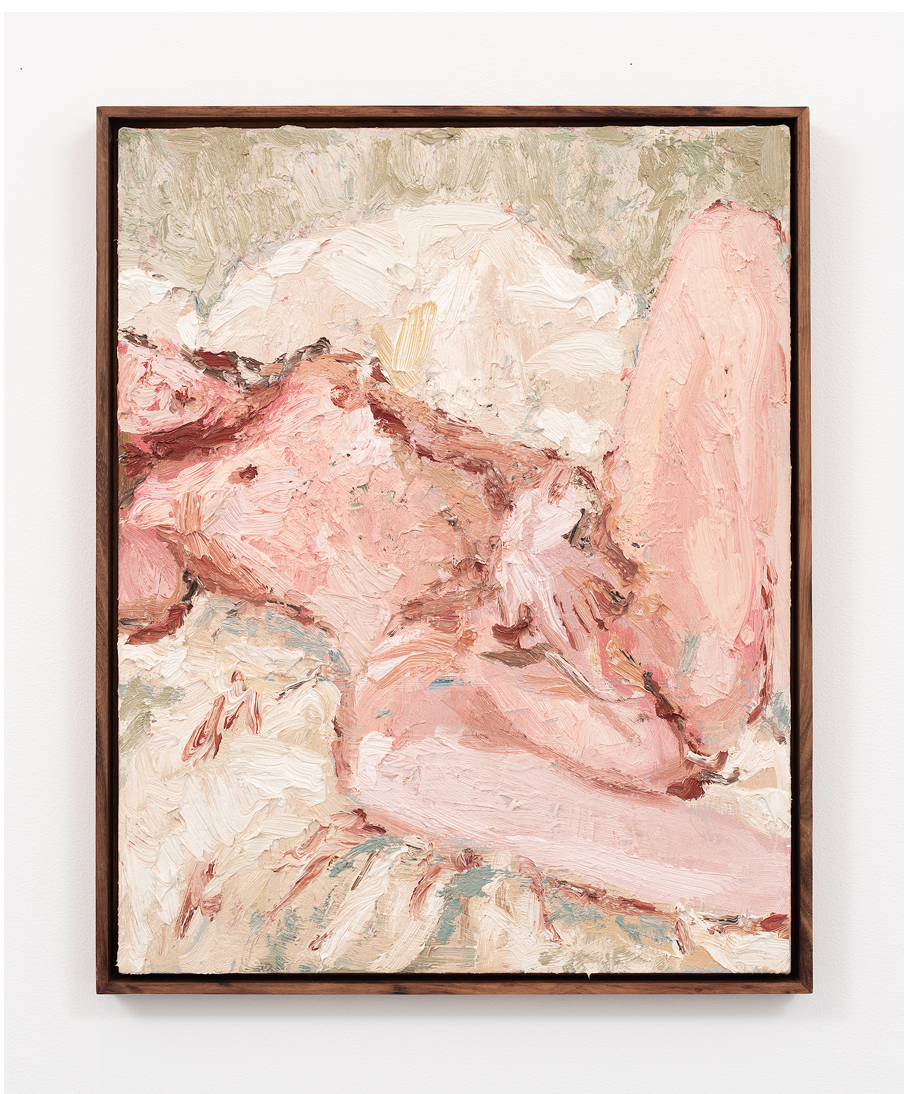 The rich impasto and fleshy brushstrokes by Mia Chaphil (b.1990 South Africa) create a sensual and almost corporeal canvases. Her pictorial practice cross frontiers with sculpture, but adopting a very intuitive approach that heightens the emotionality involved in the choice of her subjects, usually taken from daily life.
Since completing her BFA at the Michaelis School of Fine Art in Cape Town in 2011, Chaplin has had four solo exhibitions with WHATIFTHEWORLD in Capetown. Most recently, she had a show No Man's Art Gallery in Amsterdam and she completed artist residency programs at Cité Internationale Des Artes in the Marais district, Paris (2018), Nirox Arts Foundation in Johannesburg, South Africa (2016) and at OBRAS Foundation in Alentejo, Portugal (2015).
4. Kennedy Yanko at Galleria Poggiali (Milan, Florence)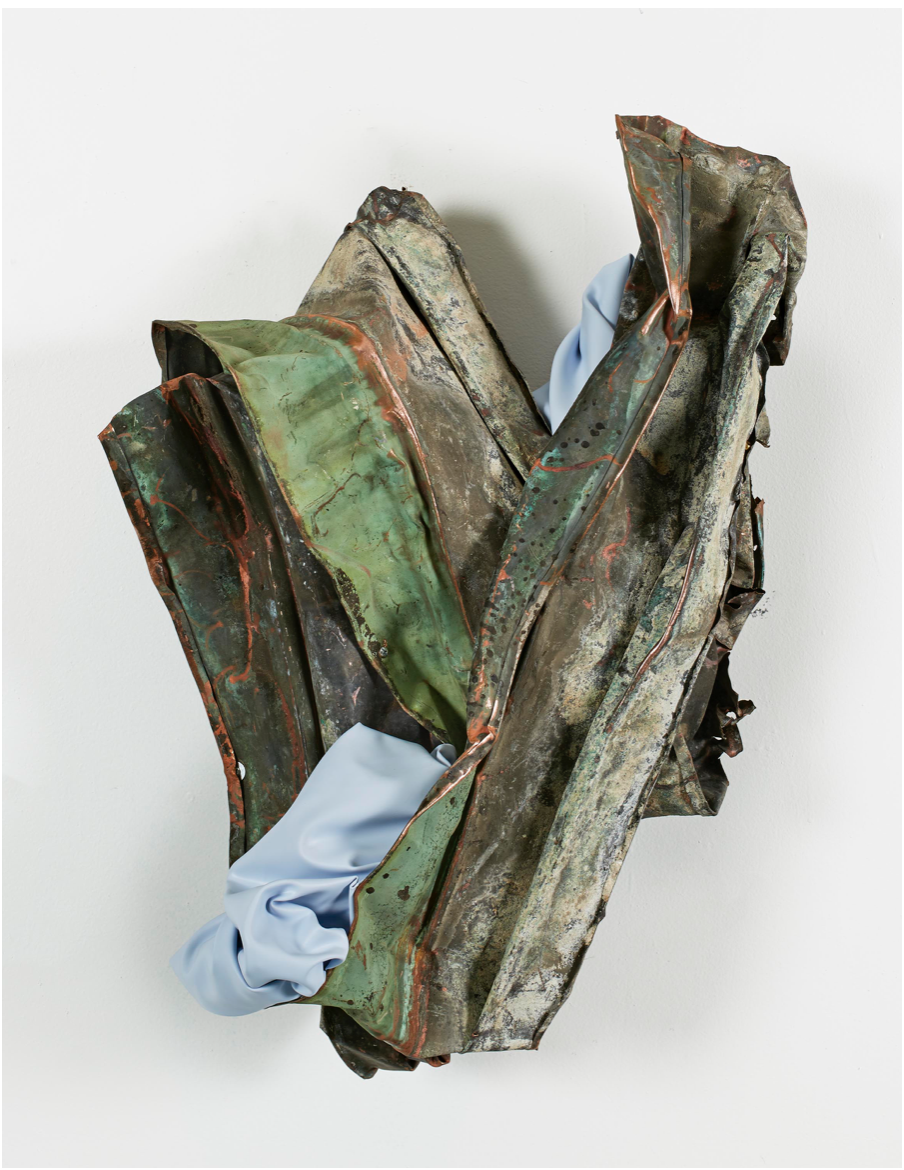 Approaching painting and sculpture in a unique and profoundly personal way, Kennedy Yanko (b. 1988) explores the unprecedented possibilities of abstraction through found materials embodying the inside and outside conflicts of the self, in relation to the world around us. With audacious confrontation her fleshy "painted skins" embrace and dance with the roughness of the metal, highlighting its creases and iridescences.
The Brooklyn-based multimedia artist is now having her first solo show in Milan at Galleria Poggiali, and solo show at Vielmetter Los Angeles. Her work has already been widely exhibited across the US with solo shows at Kavi Gupta Gallery in Chicago, Denny Dimin Gallery in New York, and group shows at Library Street Collective and MOCAD in Detroit, Tilton Gallery in New York, Mana Contemporary in Jersey City. Her works can also be found in the JP Morgan Chase Collection, and in the collections of Beth Rudin de Woody and Helyn Goldenberg.
5. Monica Bonvicini at Galleria Raffaella Cortese (Milan)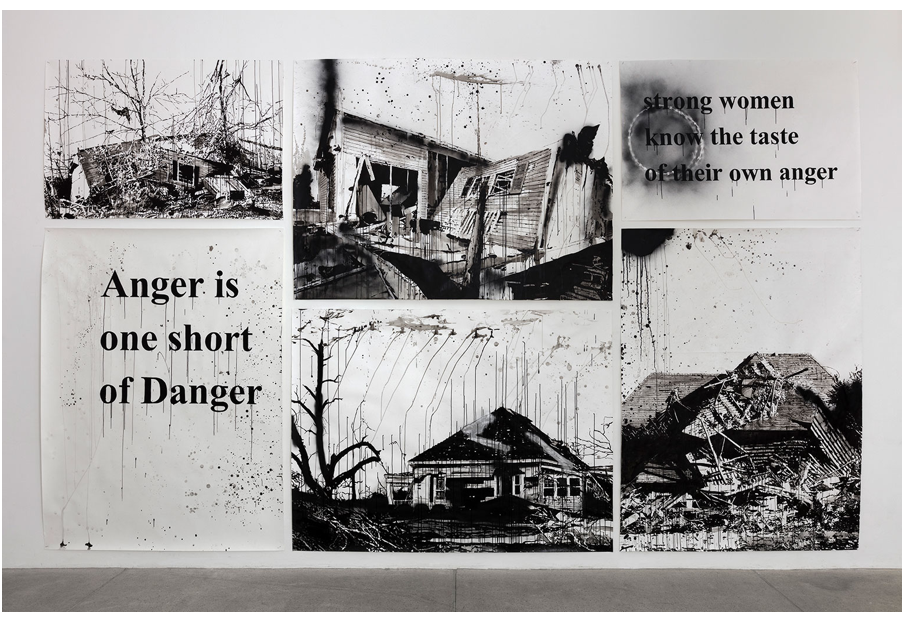 "Anger is one short of Danger… strong women know the taste of their own anger."
This provocative but inherently humorous work by Monica Bonvicini (b.1965) sounds like a perfect motto to keep us calm, despite these anxious times. The Berlin based artist is known internationally for making bold, and sometimes quite aggressive, works that examine without filters the relationship between gender, power and social orders, frequently using industrial, and traditionally "masculine" materials.
Bonvicini is represented by international galleries as Mitchell-Innes & Nash, New York; Galerie Peter Kilchmann, Zurich; König Galerie, Berlin and Galleria Raffaella Cortese, Milan, and her works have been widely exhibited in prominent Biennials, including Berlin (1998, 2004, 2014), La TriennaIe Paris (2012), Istanbul (2003, 2017), Gwangju (2006), New Orleans (2008), and Venice (1999, 2001, 2005, 2011, 2015), where in 1999 she was also awarded of the Golden Lion.
"I like to think that feminist anger can be an absolutely positive and constructive power."
6. Zehra Doğan at Prometeo Gallery (Milan)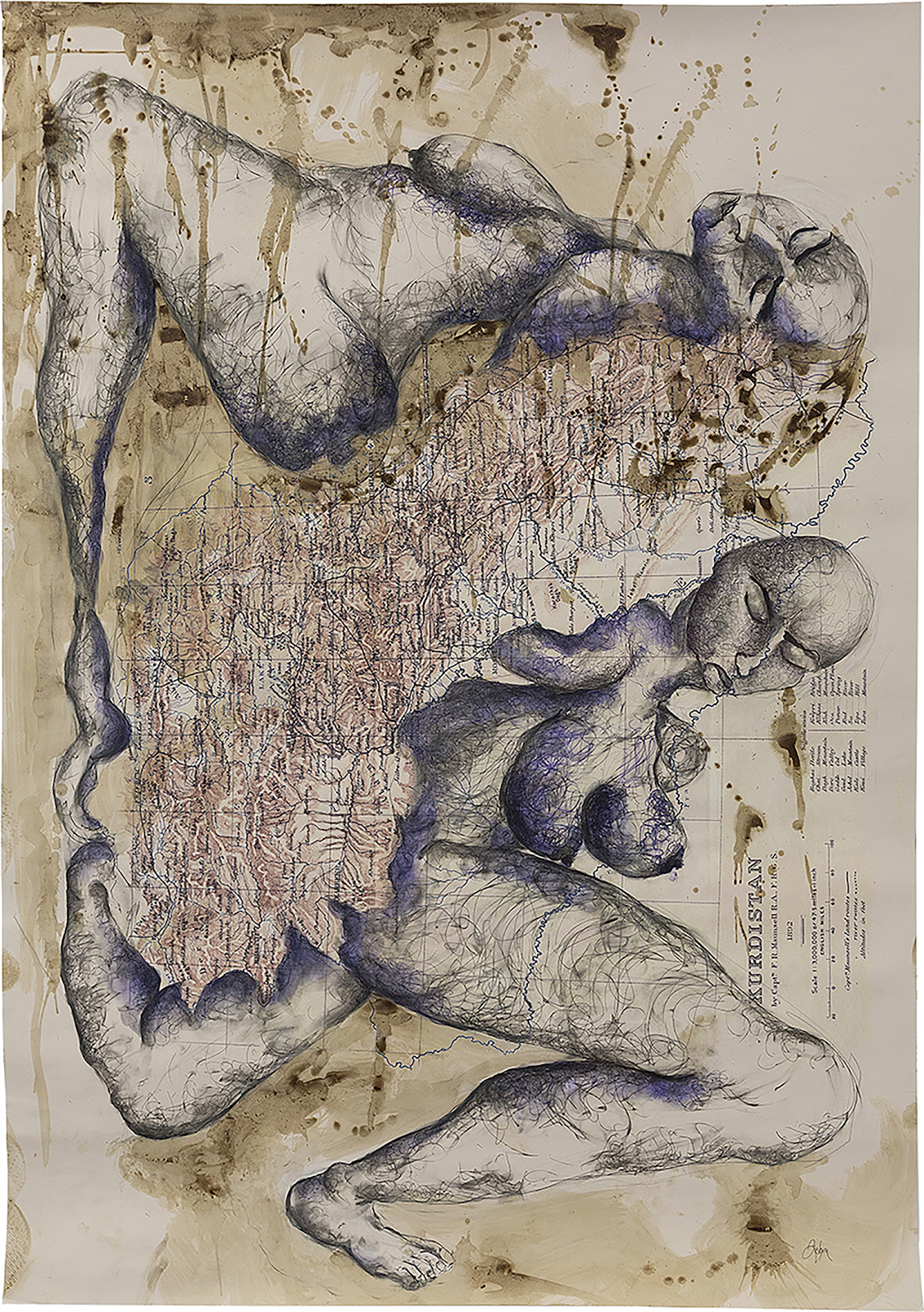 Kurdish artist, activist, and journalist Zehra Doğan (Turkey, b.1989) became famous after she was sentenced to jail, having been accused of "terrorist propaganda" through one of her watercolors. At the time Banksy realized a monumental mural on Bowery Wall in New York to show solidarity, which immediately brought her case in the international spotlight.
Amid media coverage and discussion, however, for a long time her works have taken second place in spite of her role as a courageous female reporter — Exceptional Courage in Journalism Award from the May Chidiac Foundation (2019) the Courage in Journalism Award from the International Women's Media Foundation (2018), the Rebellion's Artist in the World Prize (2017) and co-founder of JINHA, the first all-women press agency.
Finally, after 3 years in jail, Doğan was released in 2019. Some of her works are currently on view at the 11th Berlin Biennale, and she has recently opened a solo show in Milan at Prometeo Gallery, who is presenting this work at Artissima.
More importantly, just last month she opened her first solo show "Not Approved" in her own country at a small art space in Istanbul's Pera district called Kiraathane24, a rare bastion for arts activism in Turkey.
7. Sarah Abu Abdallah at Athr Gallery (Jeddah, Saudi Arabia)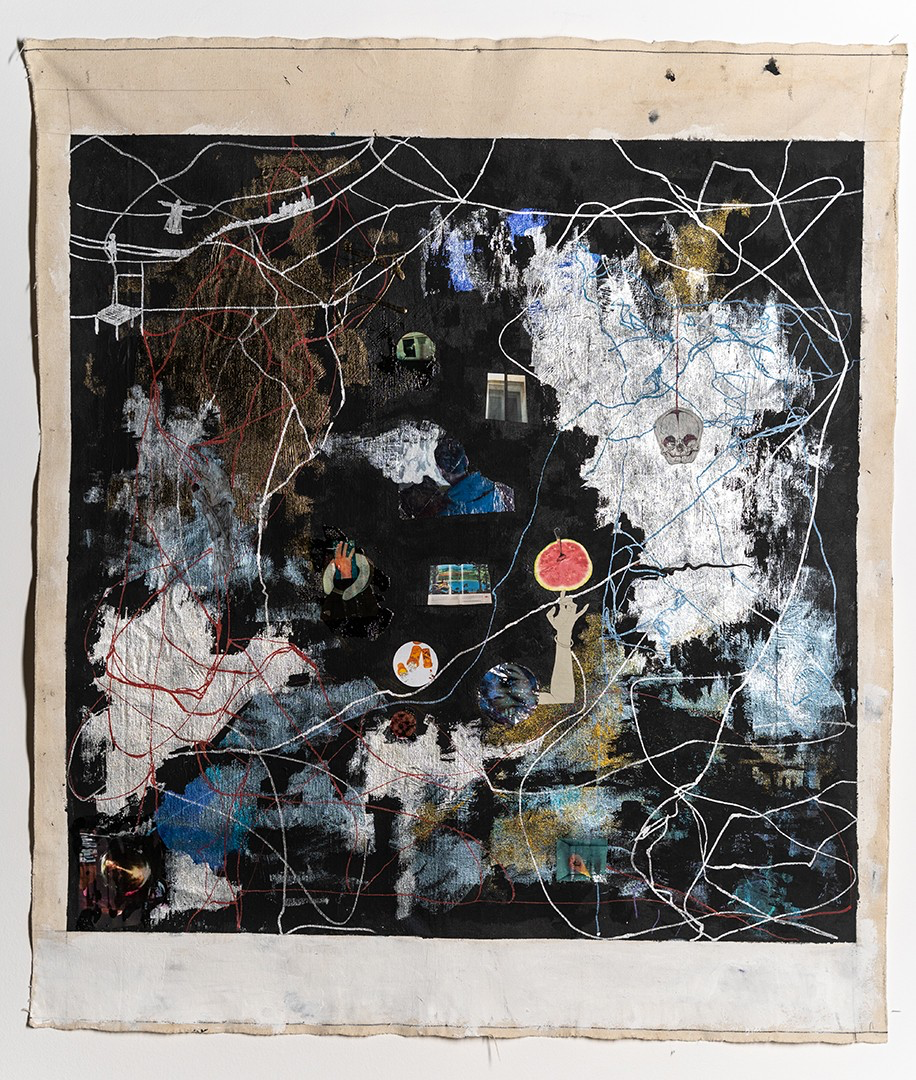 "As I go through thousands of photos I have taken, they represent backstories in my mind rather than me creating a perfect result. They show me experimenting with removing the context of the picture and re-creating a new situation that might be abstract and might tell another story."
The works and complex collages of Sarah Abu Abdallah (b. 1990, Qatif) embrace a wide baggage of cultural traditions and identities, always open to be questioned, amid a constantly changing economic, social and political environment. These densely layered compositions draw both their images and symbols from both the virtual and real spaces, to create unexpected narratives which question the sense of reality we are living in.
"What kind of space we are eventually moving in, in a never ending crossbordering of real and virtual interactions and experiences? Is the virtual a potentially misleading world, where there's a confusing temporal and continuum, and no private/public distinctions?"
Those are the main questions the curator Bettina Steinbrügge retraces in Abdallaah's works, which have been already exhibited in both galleries, Biennials and institutions across three continents. Most recently she exhibited at Jameel Art Centre, Dubai, Kunstverein in Hamburg, Sarah Lawrence College, New York; Biennale de l'Image en Movement, Centre d'Art Contemporain Genève; Gwangju Biennial, Asia Culture Center, South Korea. She'ss already in great collections as Sharjah Art Foundation, Sharjah and Greenbox Museum in Amsterdam.
8. Elisabeth Vary at Kajetan Berlin (Berlin)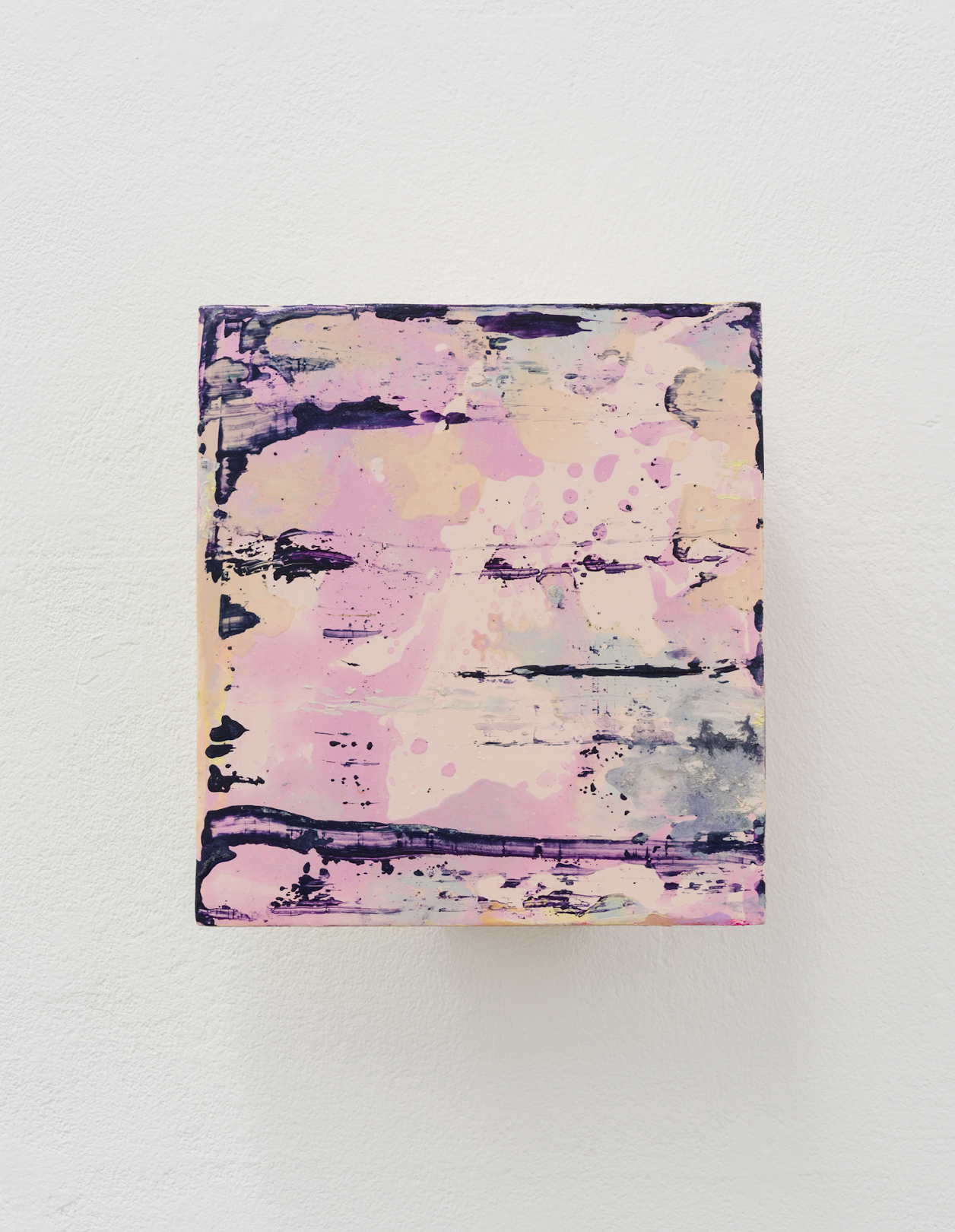 Elizabeth Vary (b.1940) makes the painting impasto a pictorial object in its own, operating a synthesis of abstract sculpture and painting, and enclosing it in clear minimalist geometric bodies. However, an inherent lyricism still exists in these condensed color blocks, expressed within the rhythmic swathes of tones, gradients and the resulting poetic textures.
Her works have been widely exhibited with 21 solo shows and 65 group shows over the last 46 years. Her most important show was in Museum Morsbroich in Leverkusen in 1990, but other important museums include Aargauer Kunsthaus in Aarau and AdK – Akademie der Künste Pariser Platz in Berlin. The artist is also in three important museum collections, at San Jose Museum of Art in San Jose, CA and Städtisches Museum Abteiberg in Mönchengladbach.
"The color is in dialogue with the constructed body and emerges in an increasingly autonomous way in the painting process and becomes the body itself. In this sense, the colour attains its very own life, sometimes pasty or opaque, sometimes transparent, gradually in all imaginable densities."