Edgy Women Heating Up Turin Art Week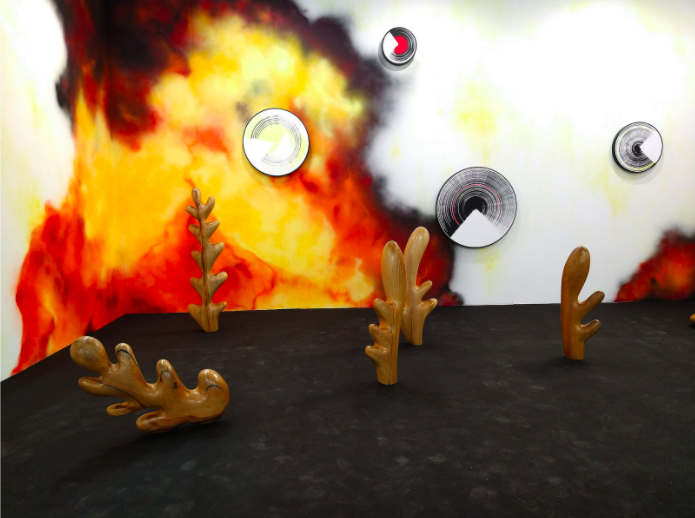 The edgy Artissima Fair has made its return this year taking place in the once Fiat Factory iconic industrial building Lingotto, with risk-taking and extremely curated booths – with ample breath between the booth – being conscious of ongoing changes in collector's fruition of art as probably only Armory was able to do so far.
A handful of galleries reported sales on the first day, but the general collector's approach was slow, as they appeared mostly to first enjoy long conversations before actually considering an acquisition – after all Turin is the birthplace of the slow cooking movement, and know how full aesthetic pleasure takes time!
Nevertheless, vibes were pretty vibrant around and with its rich program of events, fairs and exhibitions all around the city, the Italian Northern city showed it is still be able to attract many collectors coming from outside looking to enjoy art – along the truffle season in the region.
From Artissima women-only staff to Turin's most elegant and powerful art patron, collector Patrizia Sandretto Re Rebaudengo, up to many women-run galleries at the fair or female focused exhibitions, edgy women really took the stage in this Turin Art week, heating up its late fall freezing temperatures. Here are all our favourites!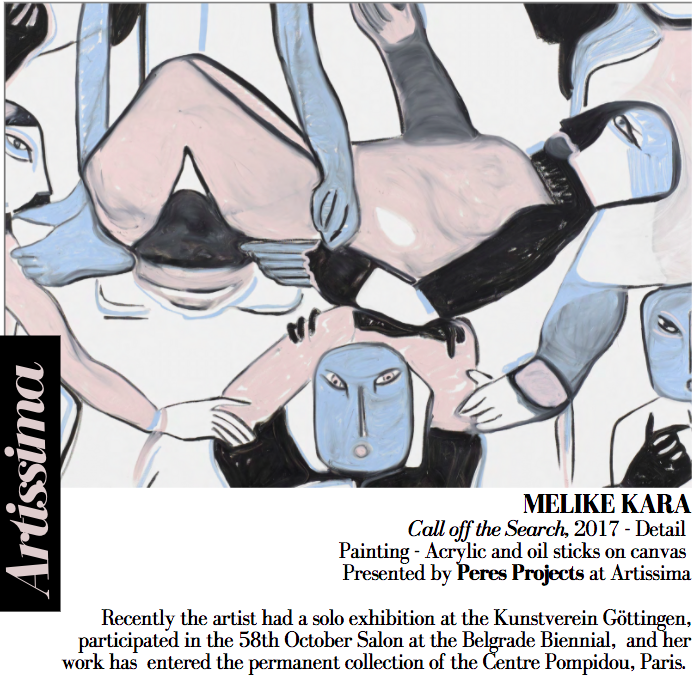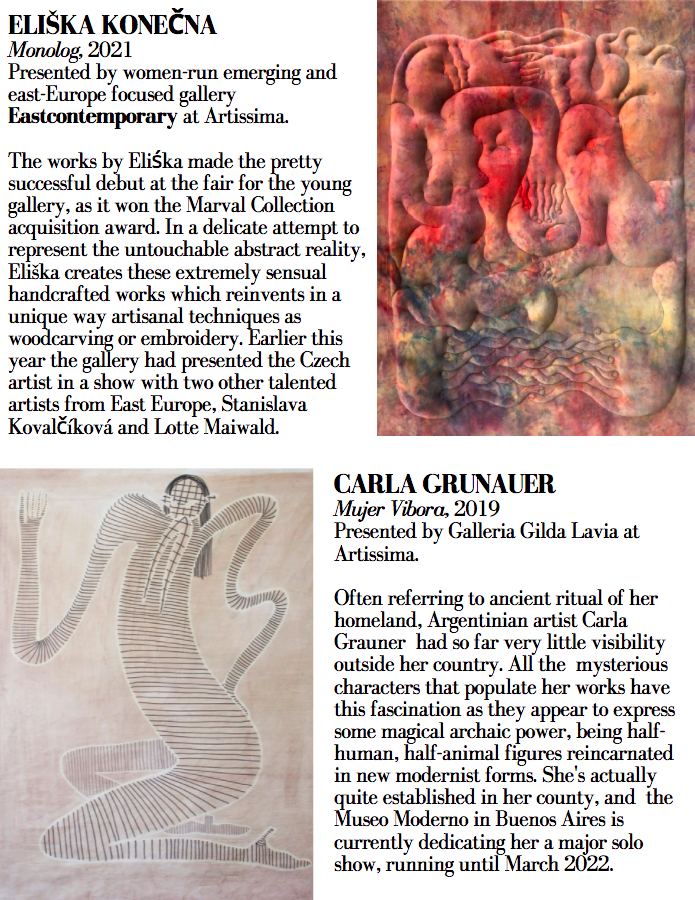 The 28th edition of Artissima closes after welcoming 31,500 visitors across the 4 days, with 155 galleries from 37 countries, 10 prizes, and a network of 32 partners and sponsors. The experience of 2020 has extended in a forceful digital presence through the online catalogue as well as the second iteration of Artissima XYZ.
We asked to Ilaria Bonacossa, the art fair director, few considerations at the end of this edition.