10 Emerging Artists to Have on Your Radar

Curated by Cassandra Bowes, here is a list of emerging artists to keep your eye out for in the city of London.
---
In a year of isolation and alienation, it helps to discover new art from around the world. With an eye for emerging artists, London art collector Cassandra Bowes curated a group exhibition earlier this month called 'In Response,' presenting nuanced and intimate explorations of identity by bringing together artists from vastly different backgrounds to articulate one collective experience.
Through depictions of nature and the human form, take a look below at Bowe's list of emerging female artists as well as a few pieces in her personal collection. 'In Response' took place at Blue Shop Cottage and will be online at the Viewing Room Gallery until 12 September.
1. Hannah Wilson, Girl on Pink Curtain (2019)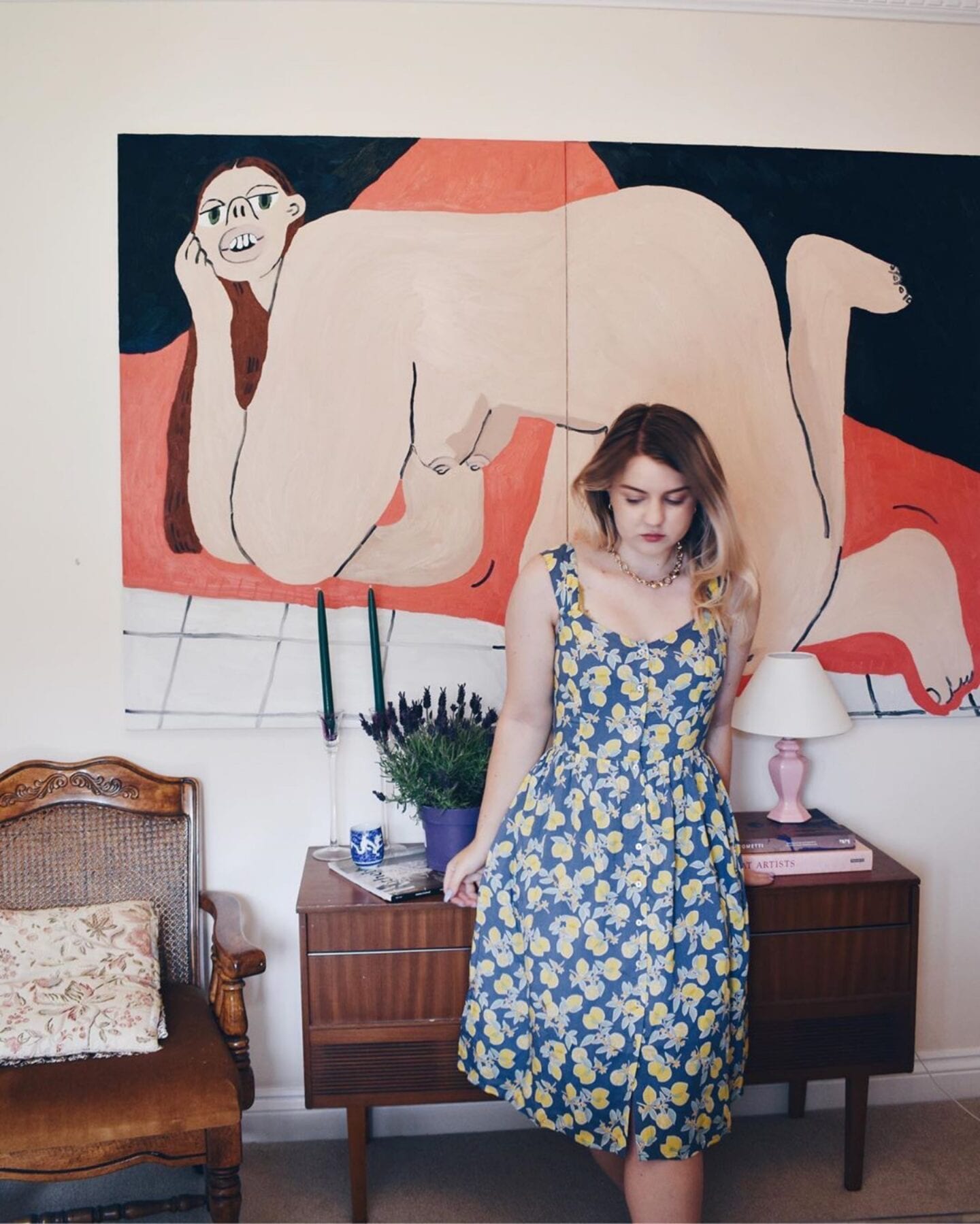 Hannah Wilson is an artist who can be found in Bowe's personal collection. The London artist's large scale works depict playful nude figures of volumes and colors, conveying both confidence and nonchalance, and the imperfections of being human.
2. Sophie Vallance Cantor, The Manifesto of Naina (2020)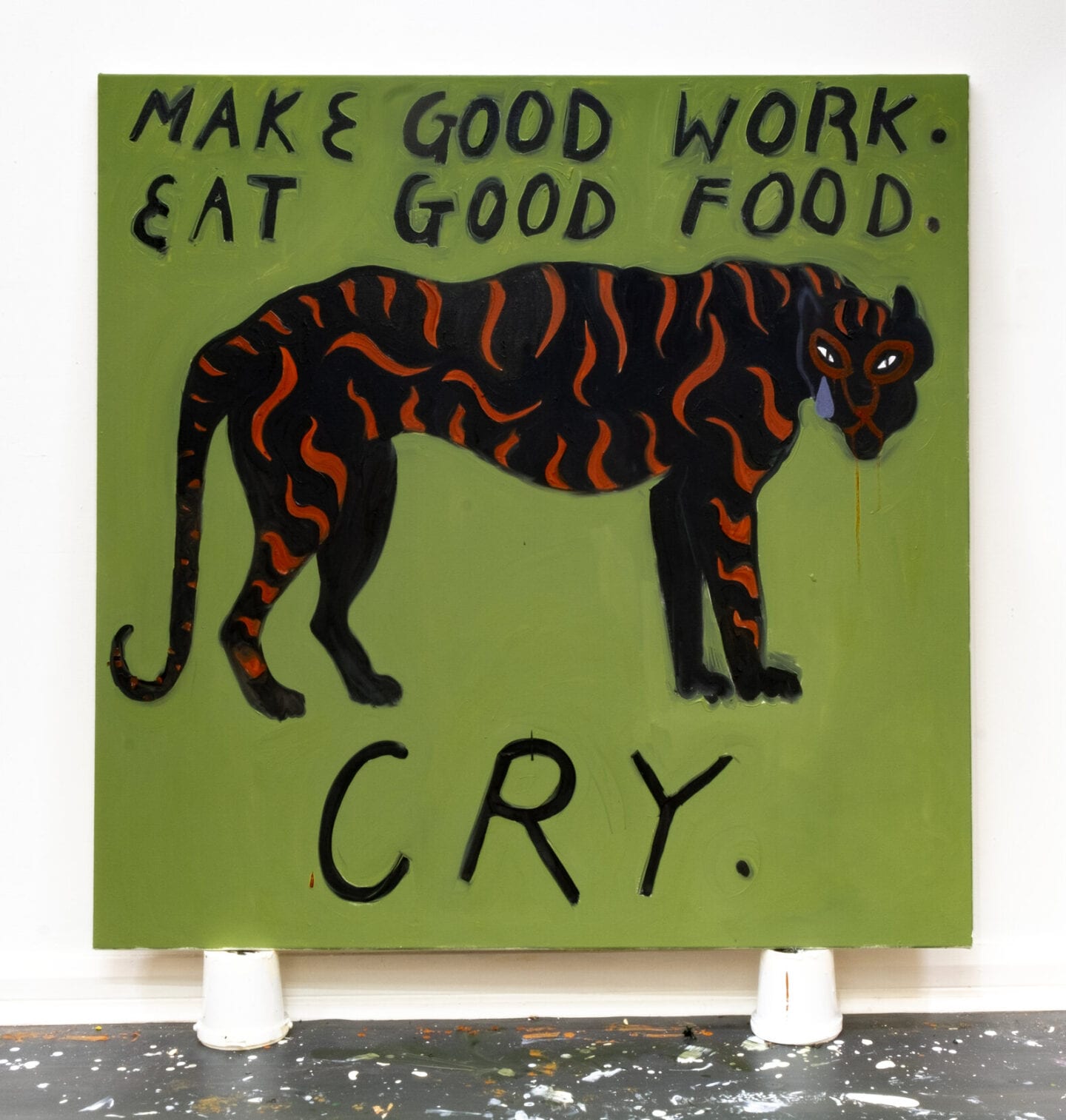 Cats of all kinds are the perennial visual motif in Sophie Vallance Cantor's art. Her paintings are anxious and irreverent, cocky and self-referential, stylised and defiant, whimsical and edgy. She is fascinated and attracted to the classic illusiveness of this creature, their inherent mysteriousness. Sophie likens this to the process of painting itself, saying that "with painting there is a mysterious magic that is possible to tap into, but can't always be explained."
3. Kemi Onabule, I Saw It Hang Down (2020) and All That I Am, I Am Not (2020)
Kemi Onabule's paintings are a response to a world that seems to be in chaos; unravelling economic structures, overwhelming ecological destruction and the overturning of societal norms are causing many people to reassess their place in the world and to question ideas around belonging and identity.
4. Mafalda Figueiredo, Boredom (2020)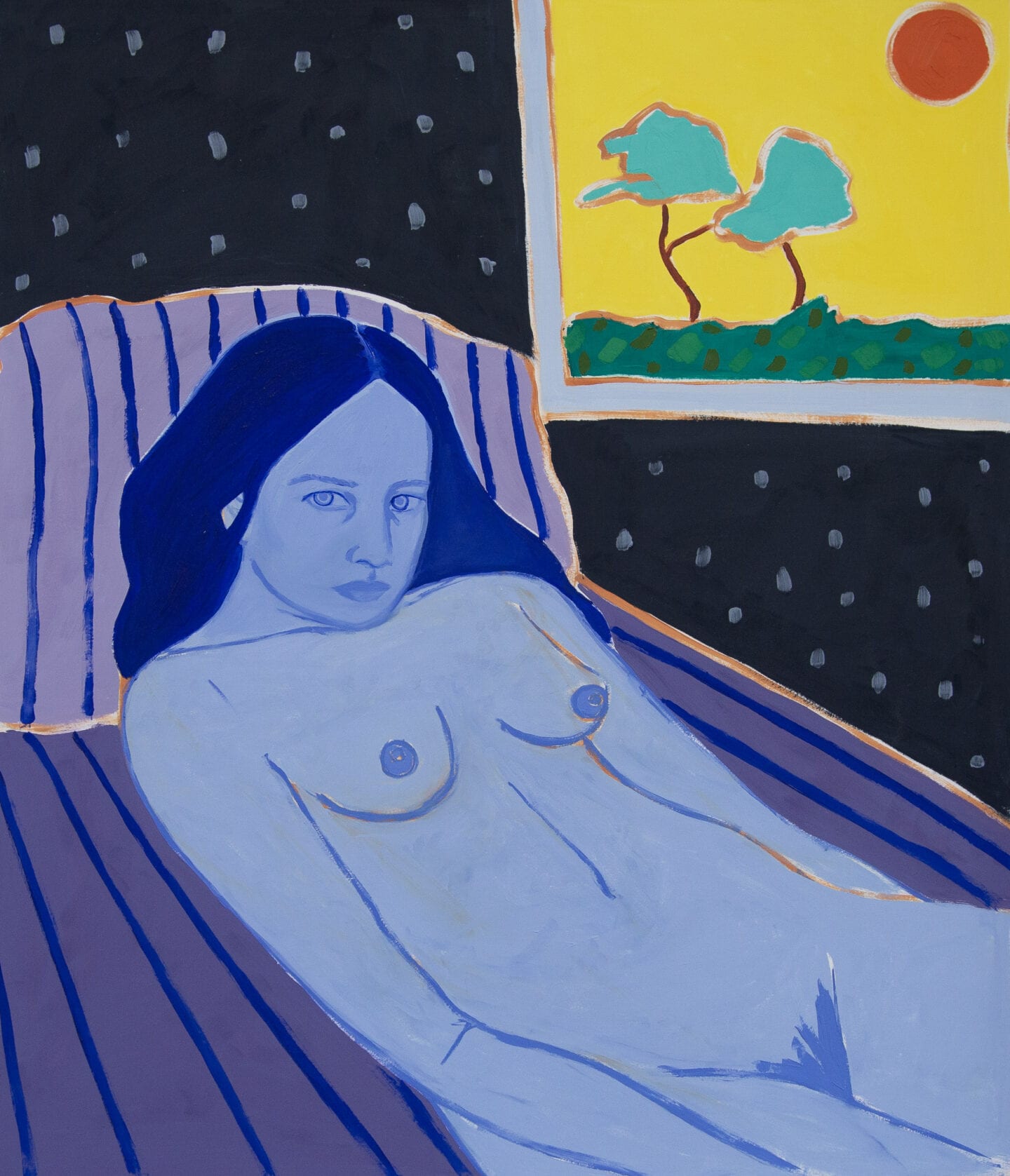 Mafalda Figueiredo is a Portuguese painter who places figures inside a parallel dimension or world that exists only inside her. In this dimension, the subjects are removed from a recognizable context, mysteriously gazing out and engaging in direct eye contact with the viewer as if their gaze was telling a story about the world that cannot be verbalised.
5. Sola Olulode, Close to You (2019)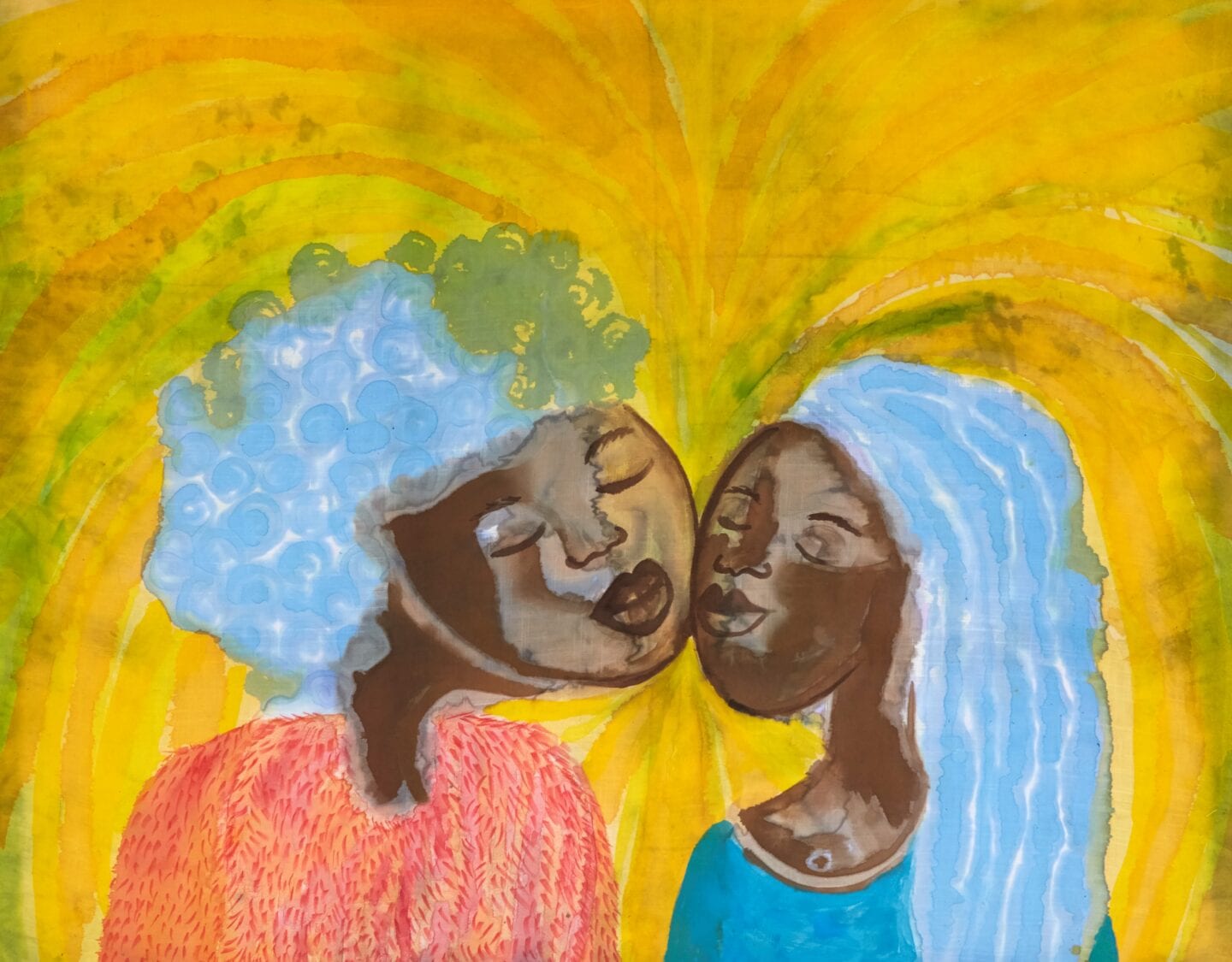 Sola Olulode's paintings are nuanced and tender visions of intimacy and community. Her celebrations of black identity, womanhood, femmes, and non-binary people are distinguished by their use of gestural brushwork, indigo dye, wax, oil bar, and impasto, which speak of her Nigerian heritage. Allowing the body to take centre stage, she gives prominence to movement, gesture, and dance as binding forces which reflect both personal and collective experience, individuality, and common strength.
6. Rebecca Sammon, A Star Fell in Myanmar (2020)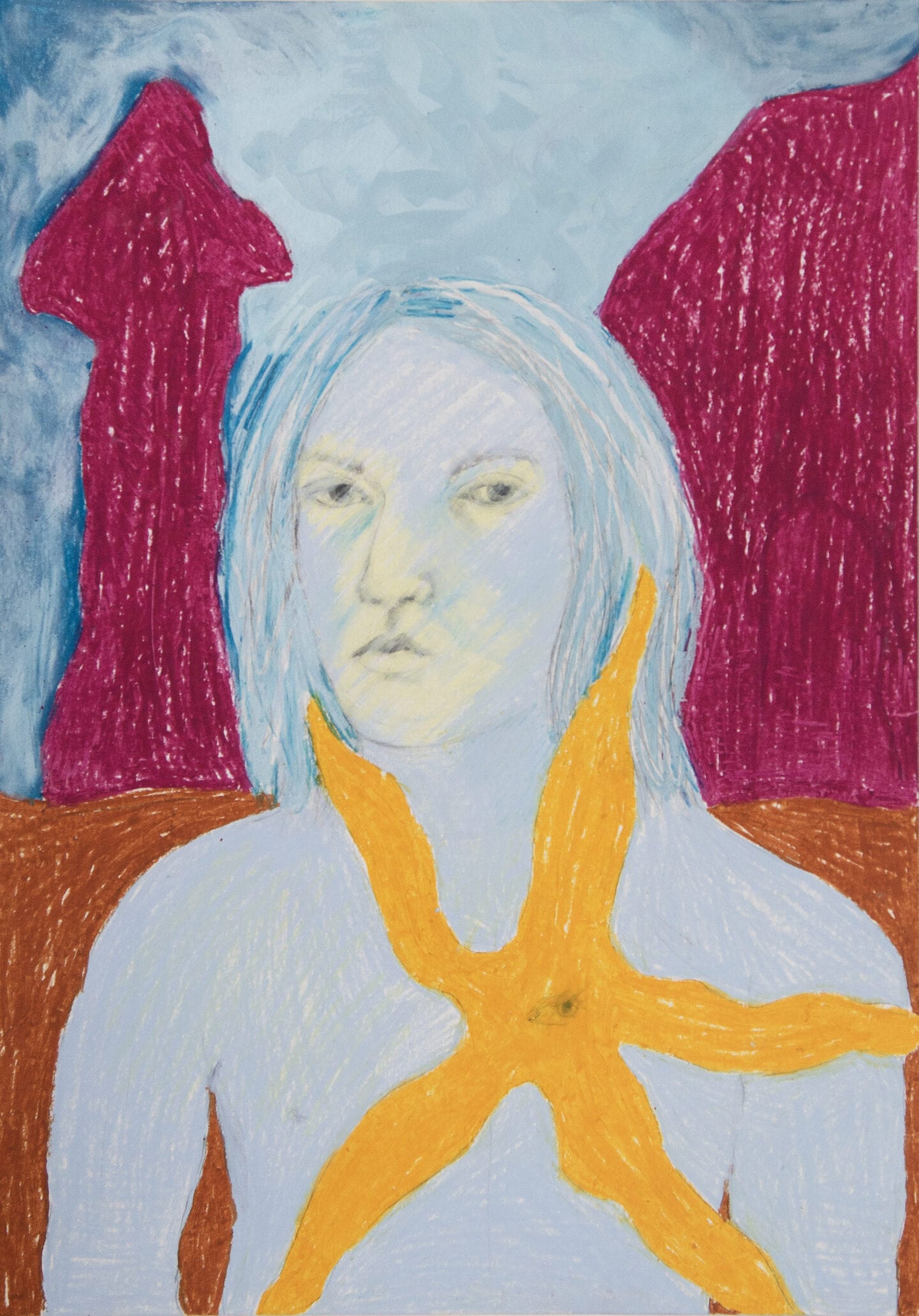 Rebecca Sammon's pieces are inspired by nature and the human form within abstracted landscapes, moving from themes of mythical narrative into the more ambiguous, fluid space of uncertainty. The balance of delicate figures is often layered with varied marks where shapes, florals, or scenes emerge.
See Also

7. Cathy Tabbakh, Turquoise Vase on Blue Table (2020)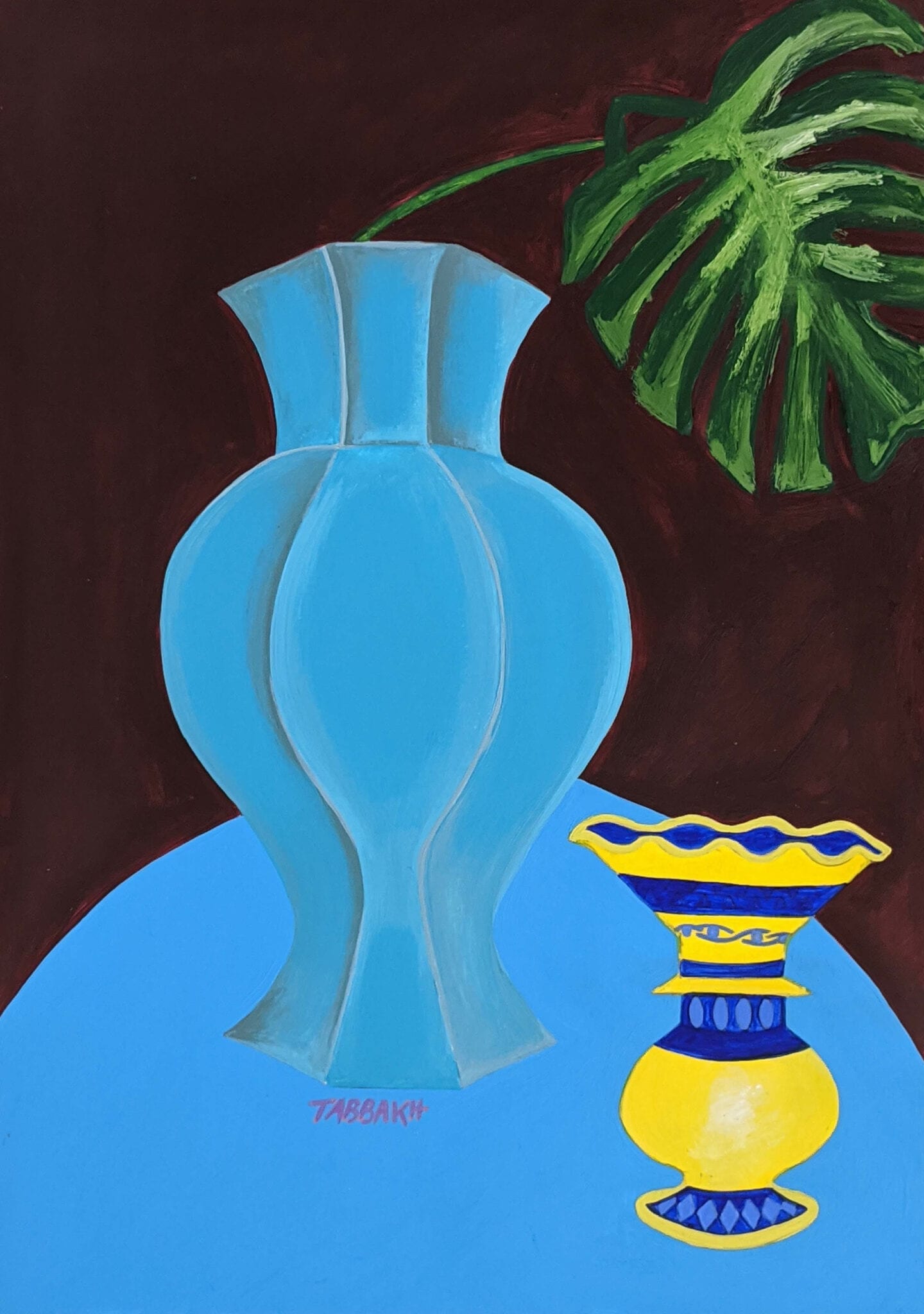 Cathy Tabbakh's work collides imaginary forms with existing landscapes through the use of both architectural and botanical elements, showing her love for green spaces and interior design. Her compositions incorporate a hint of surrealism, as to alter presumed proportion, and a saturated colour palette to punctuate emotive mood.
8. Kristy M Chan, Cheese Fondue (2020)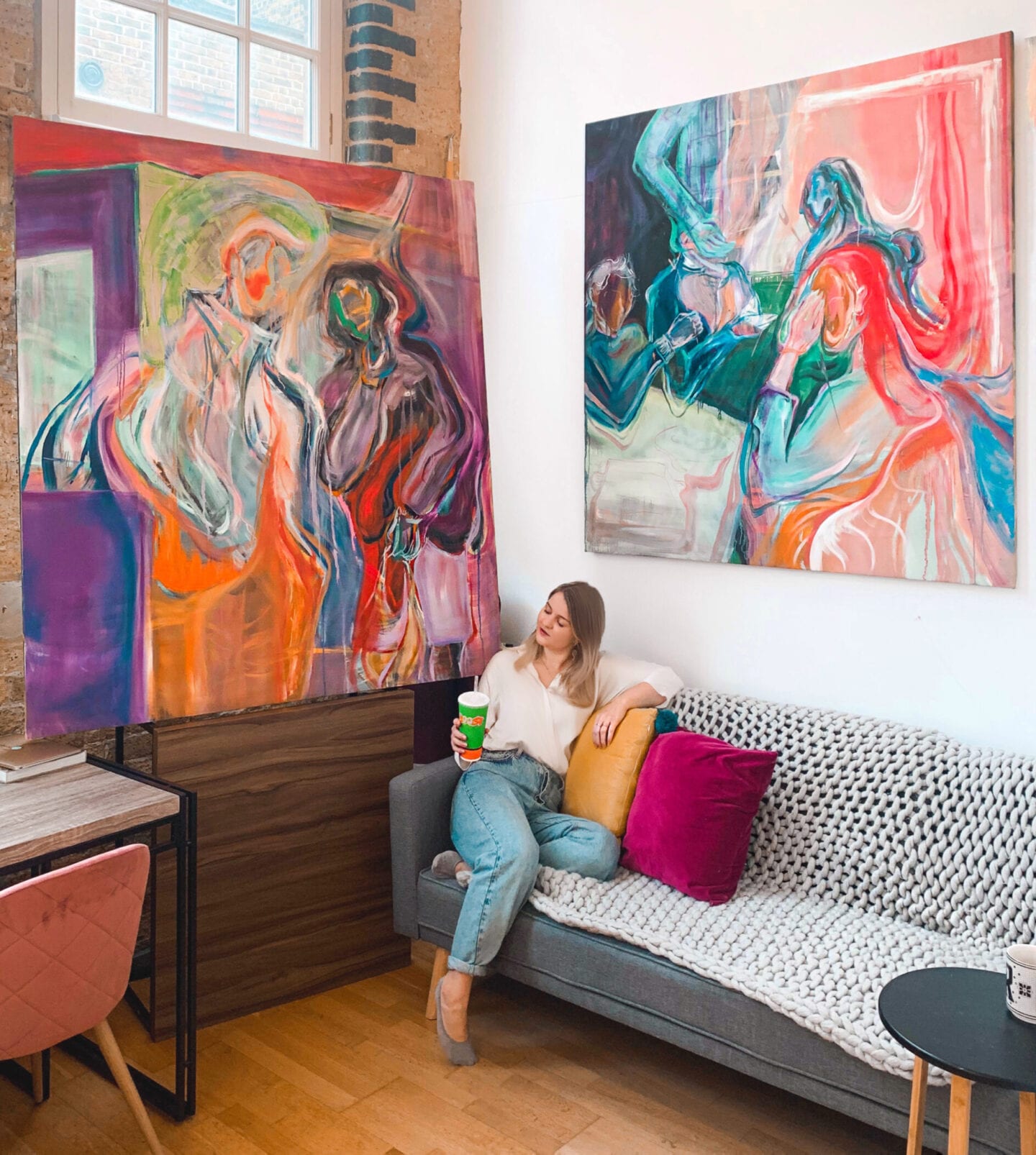 Scenes from Kristy Chan's life are rendered in glorious holographic colours and made surreal as a semblance of thoughts and experiences that are pieced together on canvas. She says: "I think that ultimately my works are about appreciating things around us. People are very hard to satisfy these days."
9. Hannah Tilson, Pattern Portrait Leaning Right (2020)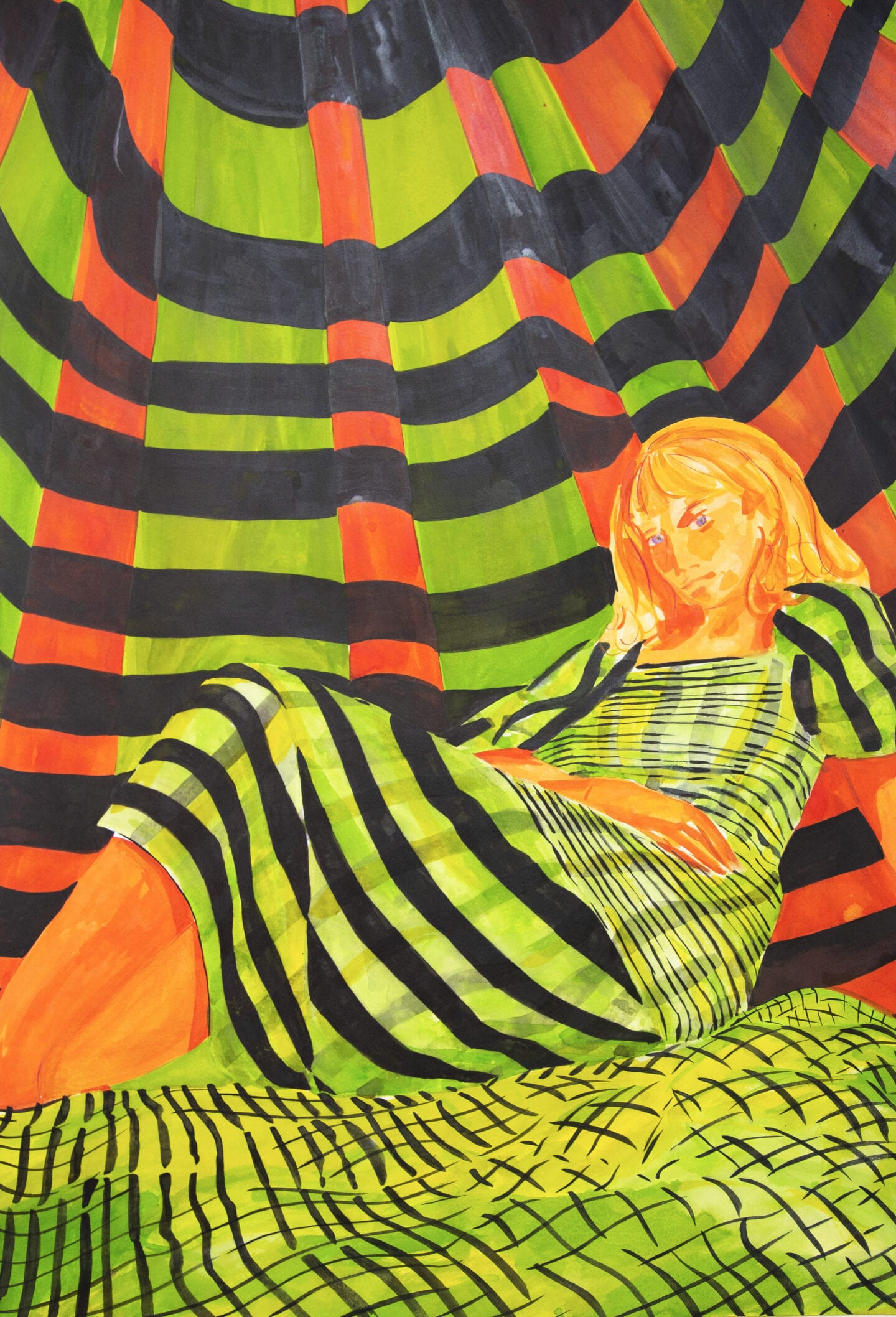 Hannah Tilson's work is a colourful range of mixed-media, where she overloads the viewer with information through the clashing of patterns and forms. The exploratory feel from her work derives from creative play and artistic discovery, resulting in work that unapologetically pops, presenting intimate self-portraits that place herself within the world as she gazes outwards and confronts the viewer.
10. Nettle Grellier, Baby Baby Bye Bye (2020)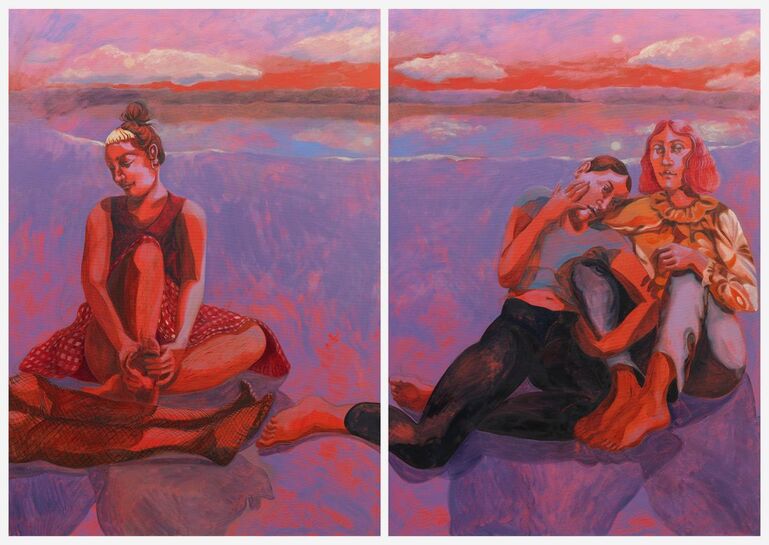 Working in a radiant colour palette of earthen tones, Cornwall artist Nettle Grellier captures scenes of repose and leisure, intimacy and awkwardness interplay, shifting the dynamics between the figures and leaving the viewer guessing. Her daytime series depicts the tenderness and intimacy of banal moments in a long hot summer. In contrast to these daytime scenes is a series of dreamlike compositions of figures closely intertwined in what could be an embrace or a struggle, characterised by a sense of melancholy, loneliness, and alienation, yearning for a simple idyllic life. While some of her work has a dark or brooding undercurrent, Nettle's paintings are about the tenderness of bodies in close proximity and the sharing of intimacy, whether awkward or comfortable.