Maria Lassnig & Cindy Sherman: An Unexpected Dialogue in St. Moritz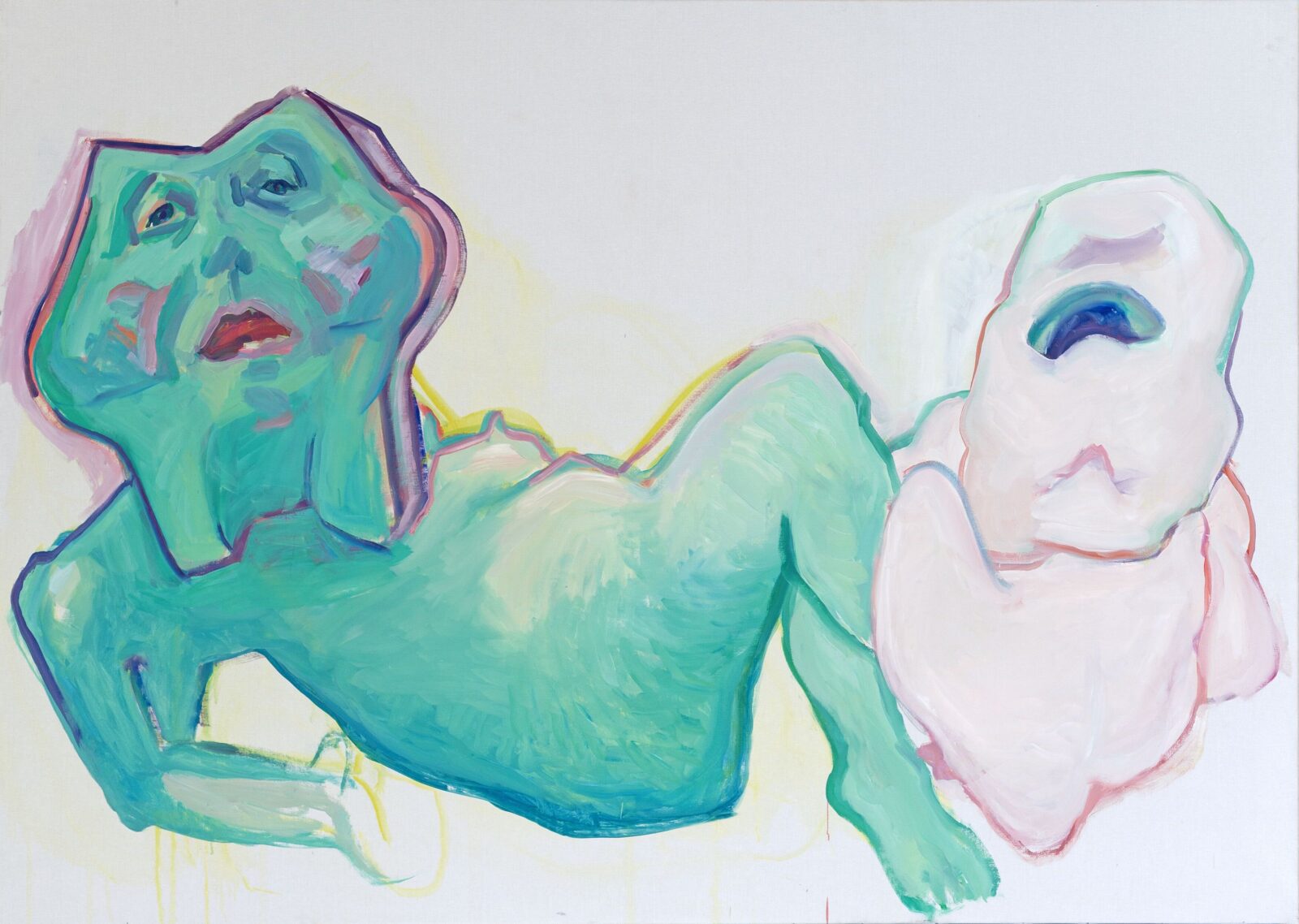 Who knows if Maria Lassnig (Austria, (1919 – 2014) would have ever imagine to have a duo presentation with the queen of the Picture Generation Cindy Sherman – and to have it in the Engadine luxury destination, St. Moritz!
Nevertheless, this special conversation between the two artists staged by Hauser & Wirth for this winter season in their Engadine location results in a quite outstanding show, revealing some unexpected consonances and resonances between the two artists, as they both share a fearless search into feminine identity at different levels.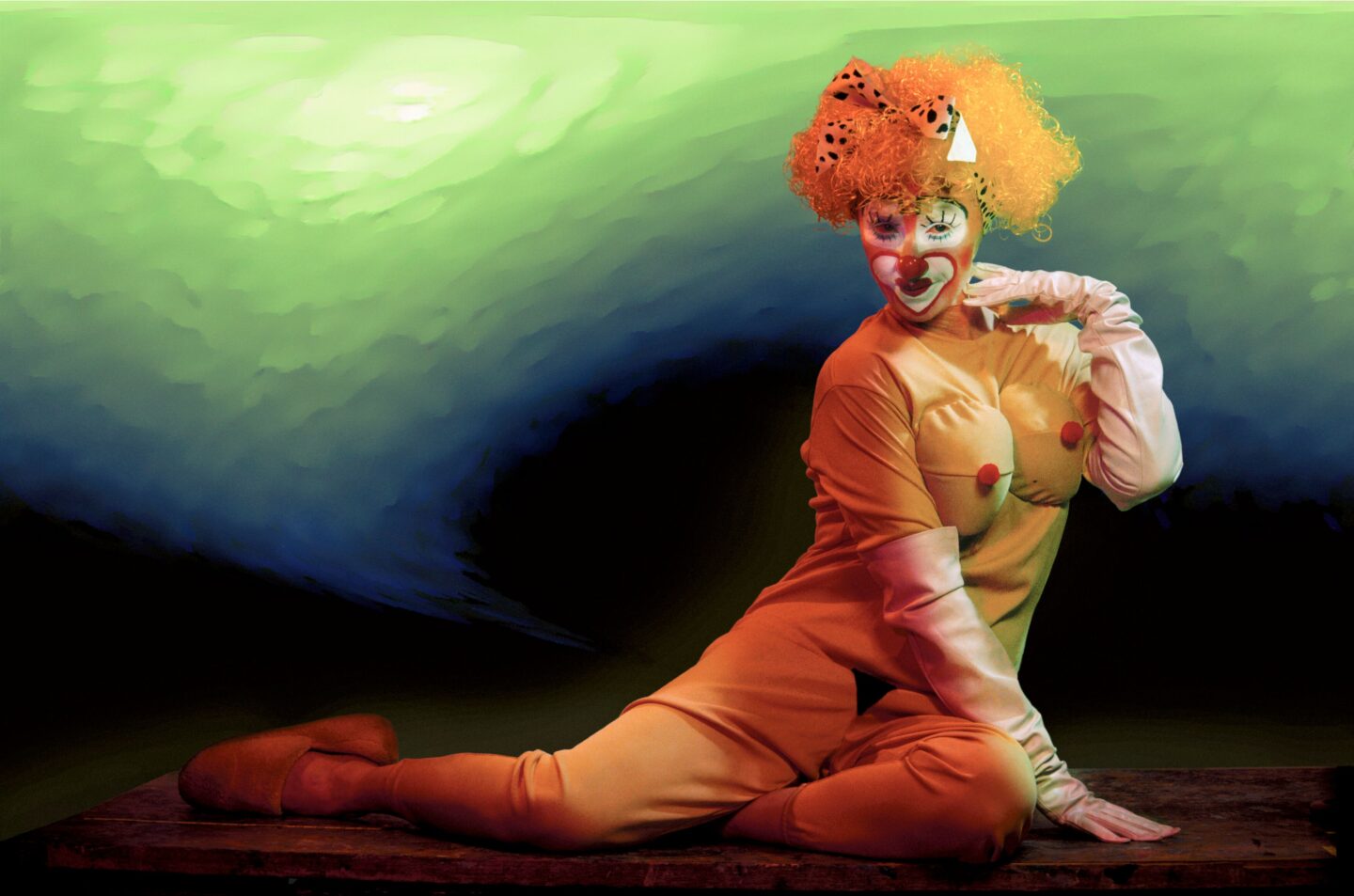 Curated by Peter Pakesch, Chairman of the Maria Lassnig Foundation, the exhibition place at its heart the representation that both artists made of the self, as well as how to portrait the woman figure also as a way to investigate it beyond social stereotypes, or subjective bias, and through the different roles that a woman can assume through her life.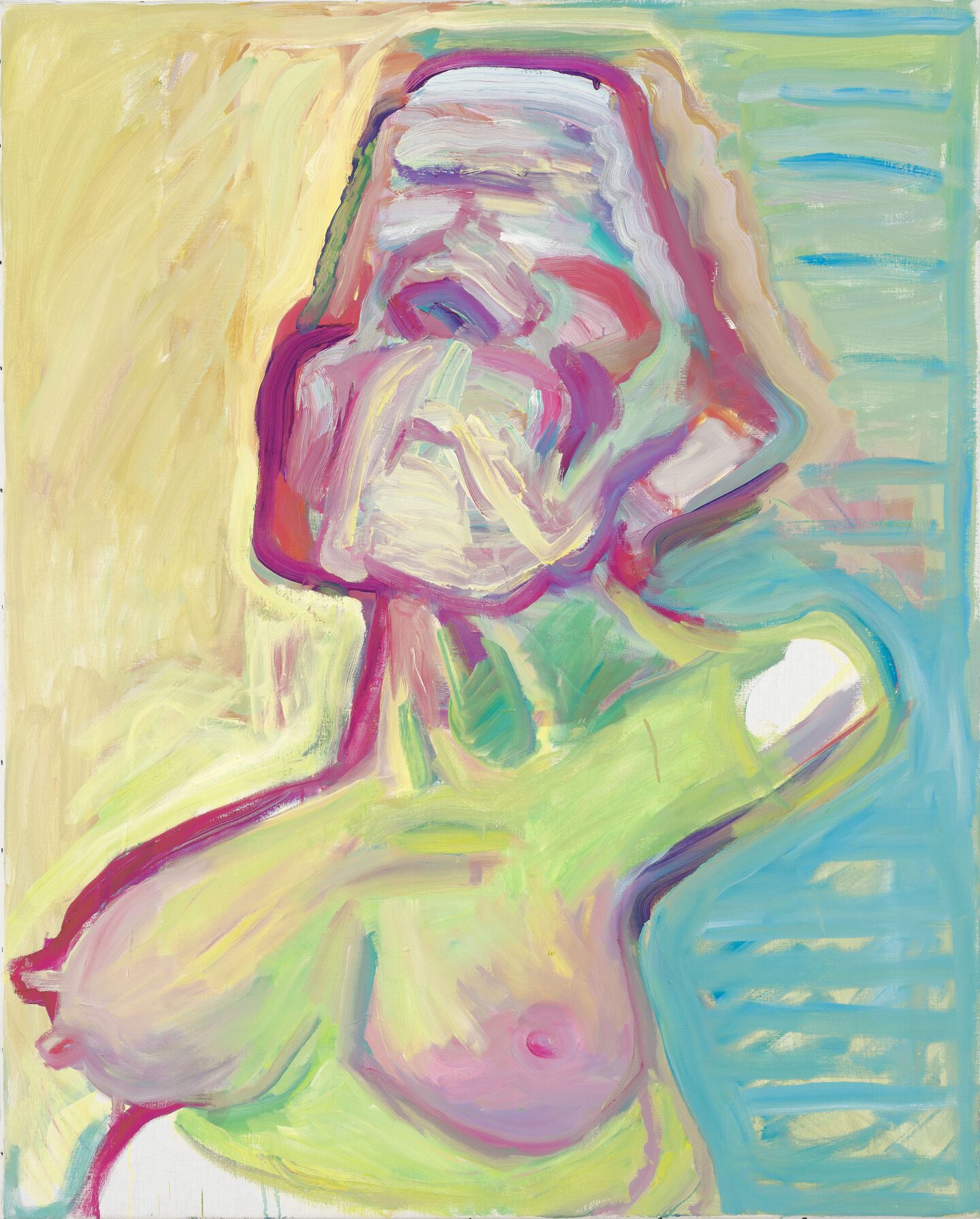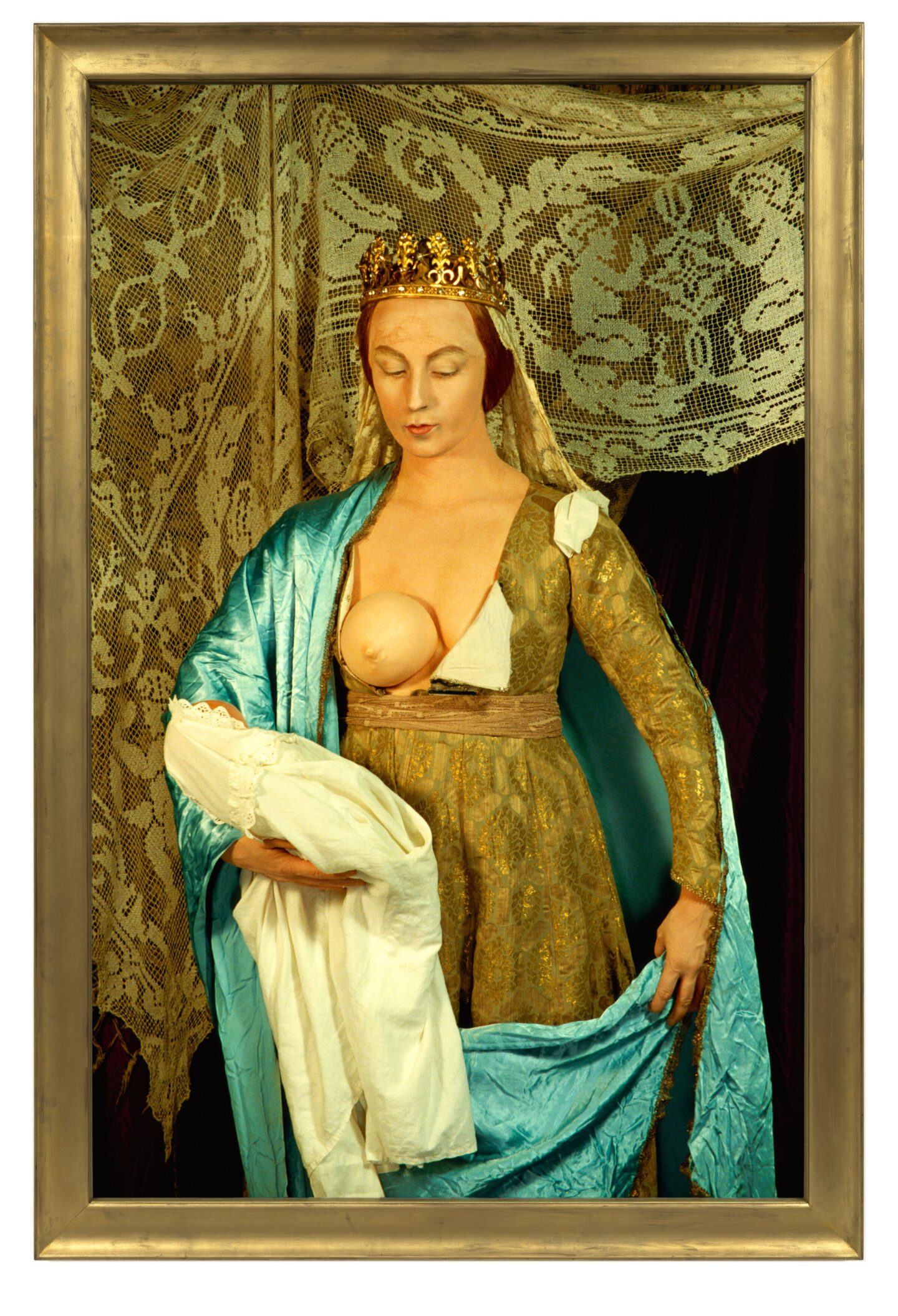 Inspiring this parallel, and as starting point for the conception of this exhibition there is the 1983 presentation Selbstdarstellungen (Self-portrayals) at Berlin's Haus am Waldsee, where the artists were exhibited in two separate shows under the same title, although they seemingly had little in common at the time.
If for Lassnig her numberless self-portraits become a tool to embark a merciless intimate investigation into the meanders of the soul exploring the trauma of the self sensitivity in reaction to the society, Cindy Sherman seems instead to approach portrait as a stage of a restless masquerade, challenging different stereotypes of women representation through visual and media contemporary culture, and highlighting how these contribute in shaping expectations on women behaviours and appearance within the society.
Through the works presented in two different floors of the St.Moritz location, we follow their investigation in the different phases and situations women go through in their lifetime: from the early age process of identity construction and awareness-building to motherhood and sexual life, eventually we discover unexpected parallels between comparable images both artists created to questions the existential dimension of being a woman, and being a women artist representing women.
Despite a generation, the regional provenance as well as the medium separating them, both artists share in fact similar concerns in which questions of body, gender and identity are at the forefront. In different ways both fiercely address to the struggle as a woman to find, affirm and defend her own identity in the society.
Central to the exhibition there's in fact Maria Lassnig' largely unknown animated film Selfportrait (1971) made during her time in New York City: presented in a eye-opening and quite meaningful dialogue with Sherman most famous Untitled Film Stills (1978), it reveals how both artists have actually adopted similar strategies to stage a number of different roles and identities to narrativise the idea of 'body awareness' and "identity awareness" as women in relation with a still largely patriarchal society.
The show also serves to promote Sherman recently addition to Hauser&Wirth' mega rooster of artists, which Lassnig is already part of. The gallery has inaugurated this collaboration presenting a new series of Sherman works at last Miami Art Basel.
---
Maria Lassnig & Cindy Sherman Curated by Peter Pakesch, Hauser & Wirth St. Moritz, 9 December 2021 – 5 February 2022.