Jenna Gribbon Holds the Light at Her Solo Exhibition in London

The artist's new solo exhibition, Light Holding, is now on view at MASSIMODECARLO London until 26 February.
---
Jenna Gribbon is best known for her large scale intimate portraits predominantly of women, deconstructing the dynamics between the male-gaze and female passive subject that traditionally dominates the art historical canon. and usually those that are close to her.
In her canvases, she forces the viewer into an intimate moment with the subject, often featuring her partner Mackenzie Scott as the subject, where you can see the artist's encounter through her own eyes contemplating another woman.
Positioning the viewer within this complex relationship between intimacy and voyeurism, image consumption and production, her works encourage a powerful moment of self-awareness of the feelings and implications of seeing and being seen.
We spoke with Gribbon in the opening days of her first solo show at MASSIMODECARLO in London, Light Holding, after the gallery announced her representation last summer.
This is your first proper solo show with the gallery. Can you tell something about the narrative behind the series of works you're presenting, and the reasons for this specific title?
In these works a simple hardware store clamp light was incorporated to demonstrate the way that light operates in the construction of narrative, and that the person holding the light holds the power. It was important to me, in general, to emphasize the "constructedness" of these images, so that the viewer is asked to question the authenticity of imagery they think of as "intimate."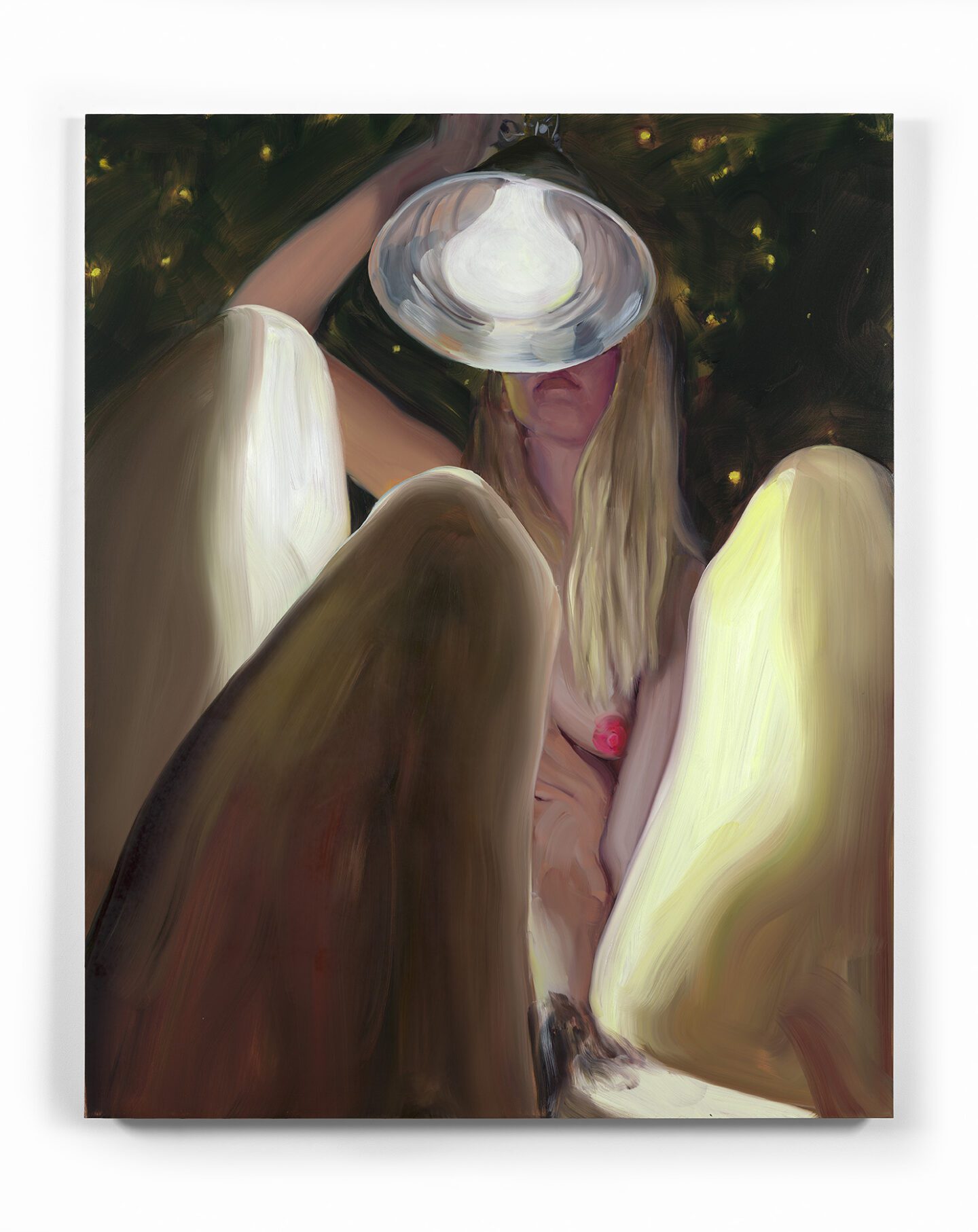 You often portray people close to you, self-referential, like pages of a diary. Can you tell us a little more about this specific approach to images and the intentions behind?
The paintings are as much about point of view as much as they are about what's seen. I always try to paint myself into the idea of the painting in some way, whether it's some part of my body, or my shadow, or just in the way that it's something only I could have seen. I'm not trying to ask the viewer to take responsibility and own their looking without owning my own consuming eye.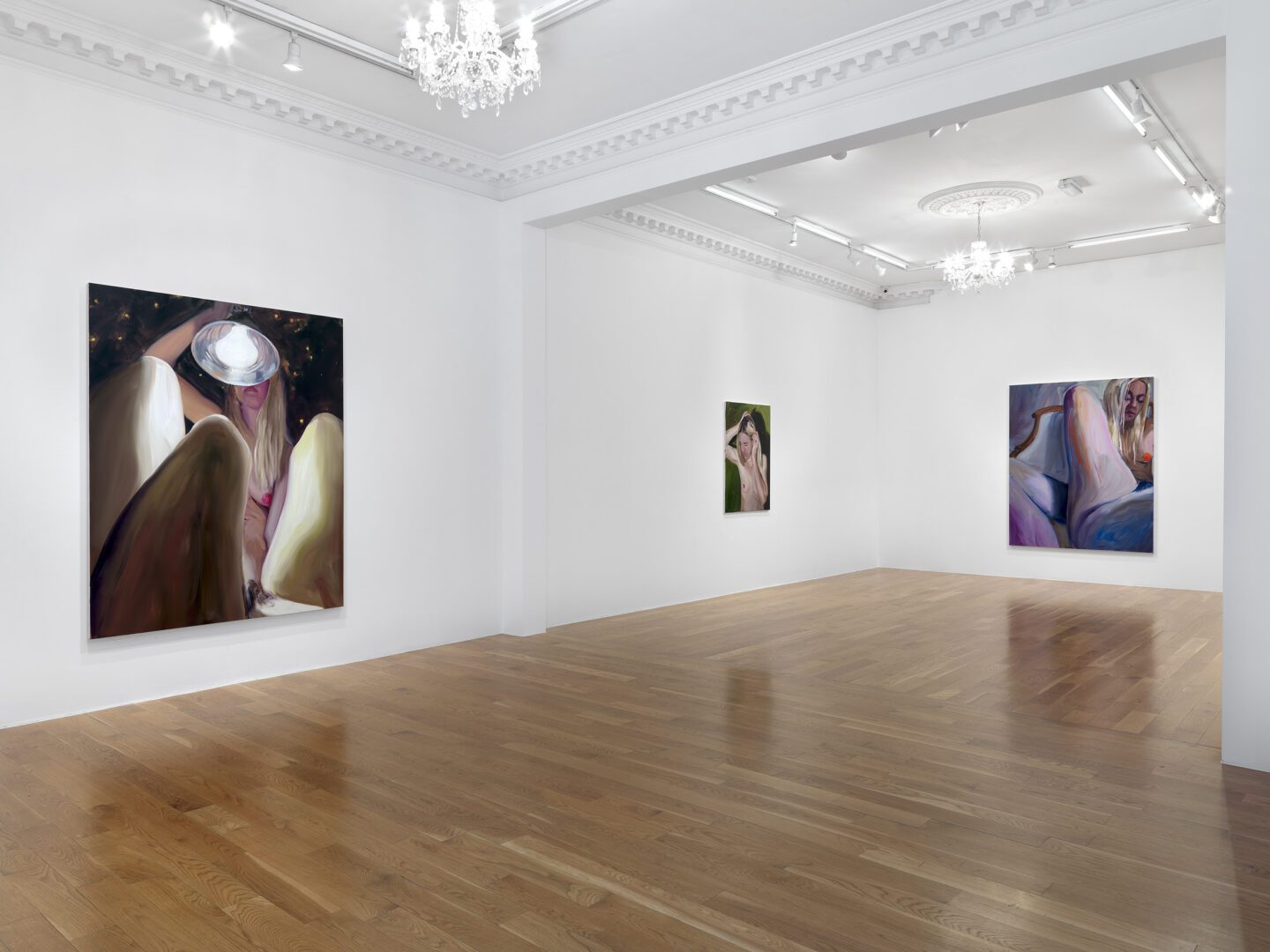 Although your diaristic portraits draw inspiration from your own daily life, your style and themes are deeply rooted in art history. Can you tell us more about this relationship with the history of painting?
It really changes day to day what I'm looking at. One interesting thing about the time we're living in is the speed at which we digest imagery. Painting is a language that's evolved and been added to over time, and I enjoy incorporating passages that relate to different points in art history so that time kind of collapses in the painting. I think that's the feeling of this time – skimming along so much information and using it all at once but not investing too much in any one point.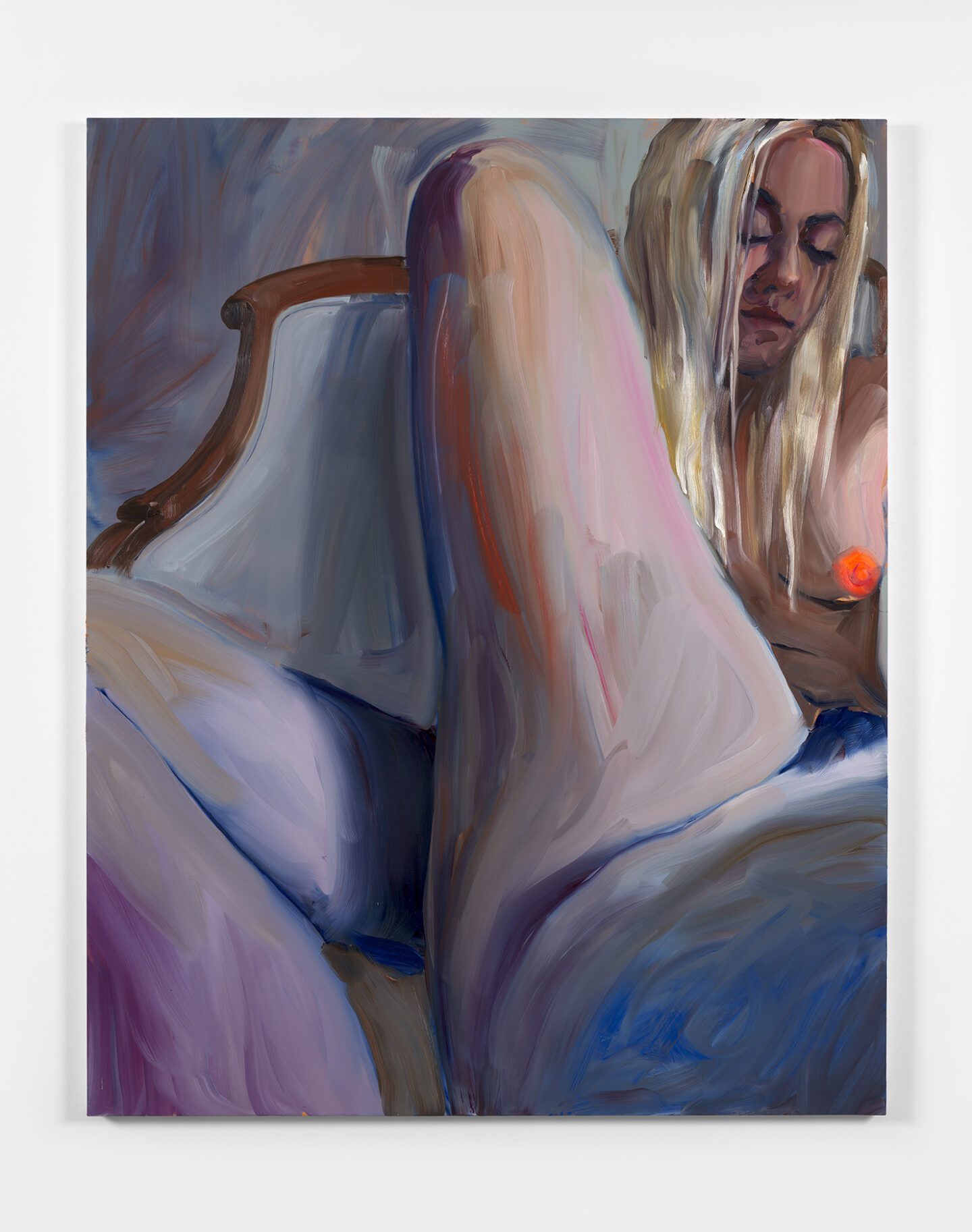 At the same time, as we said, the way you configure the viewer/subject relationship and, above all, your way of approaching the female subjects, radically destabilizes the traditional canon of representation of female figures, nudes in particular.
What kind of political statement is behind this intentional re-discussion of the canon you're pursuing?
The nude has been so prevalent throughout the history of painting that it's almost lost it's meaning. My aim in painting naked bodies has been to make them less benign – to put the viewer back in touch with the reality that the subject is a person with a physicality and an identity, and to consider the power dynamics between subject, artist, and viewer.
What does it mean, for you, to be a contemporary female painter today?
Well it means I have a lot more opportunities than I had even 10 years ago. Galleries and institutions have finally effectively been shamed into striving for something that resembles gender parity.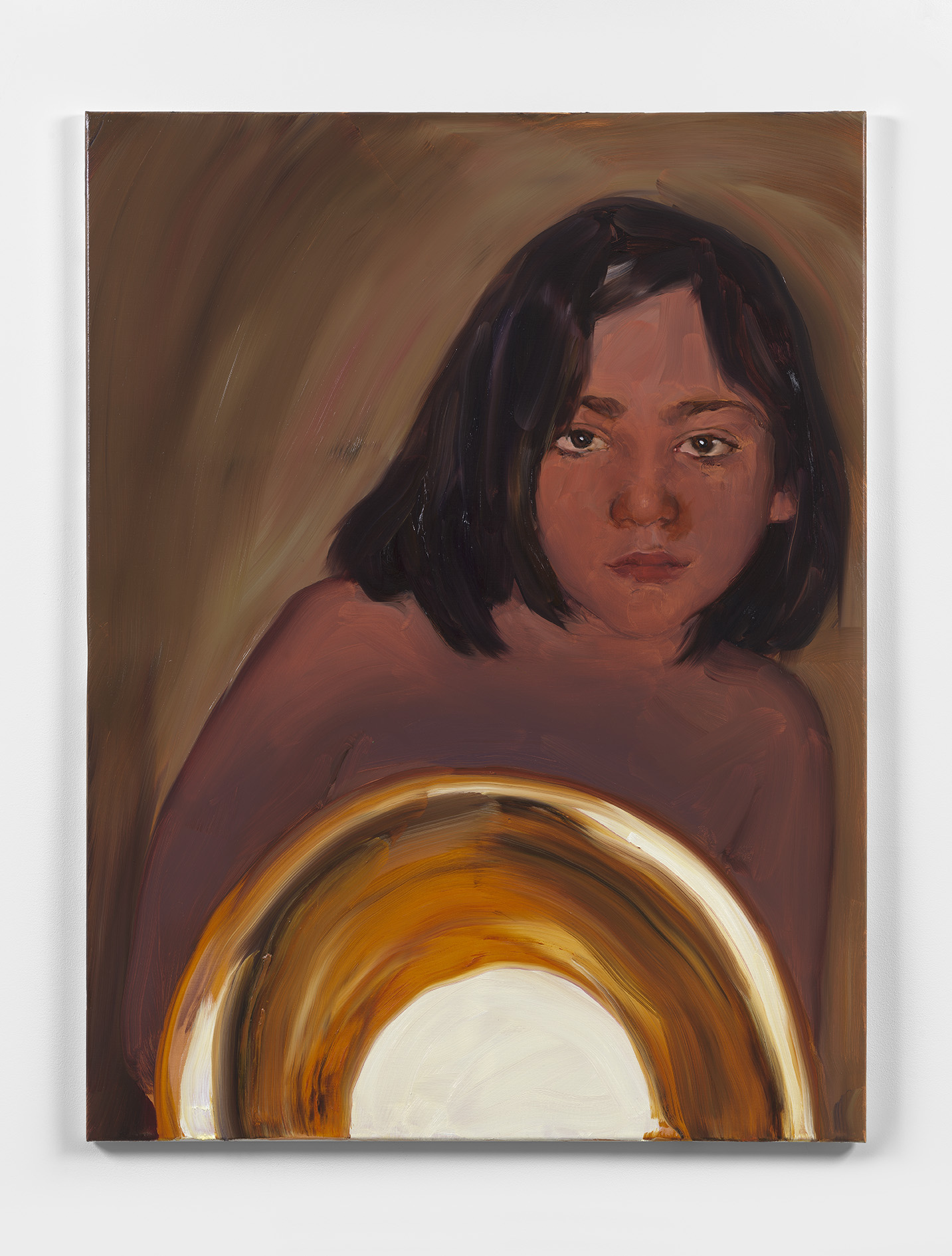 Let's get to your studio. What does your daily studio schedule look like? Can you walk us a through your artistic process a bit?
I wish I had a more regular schedule, but life seems to get in the way. Having a kid requires flexibility (I have an 11 yr old), and then there are meetings, studio visits, interviews, doctors appointments etc.
There seems to always be something besides painting to attend to. In a perfect responsibility free world I'd get to the studio around 1, after some exercise and a healthy meal, and work until about 7 or 8, but I don't live in that world.
Do you have music in your studio, or do you prefer silence while you're painting? And, if you do, what do you like to listen to?
Yes always. Listening to music helps me drown out the chatter in my brain so I can focus on the painting. My musical taste is kind of all over the place. A lot of 70s and 80s country, Cardi B and Brian Eno. I still listen to a lot of stuff I liked in the 90s, Tori amos, PJ Harvey, dinosaur jr. Hole, Belle and Sebastian, Sonic Youth. As far as today is concerned I like Perfume Genius and Weyes Blood a lot, and of course TORRES, Mackenzies band. I'm always digging around for things I haven't heard though. I go down a lot of musical rabbit holes.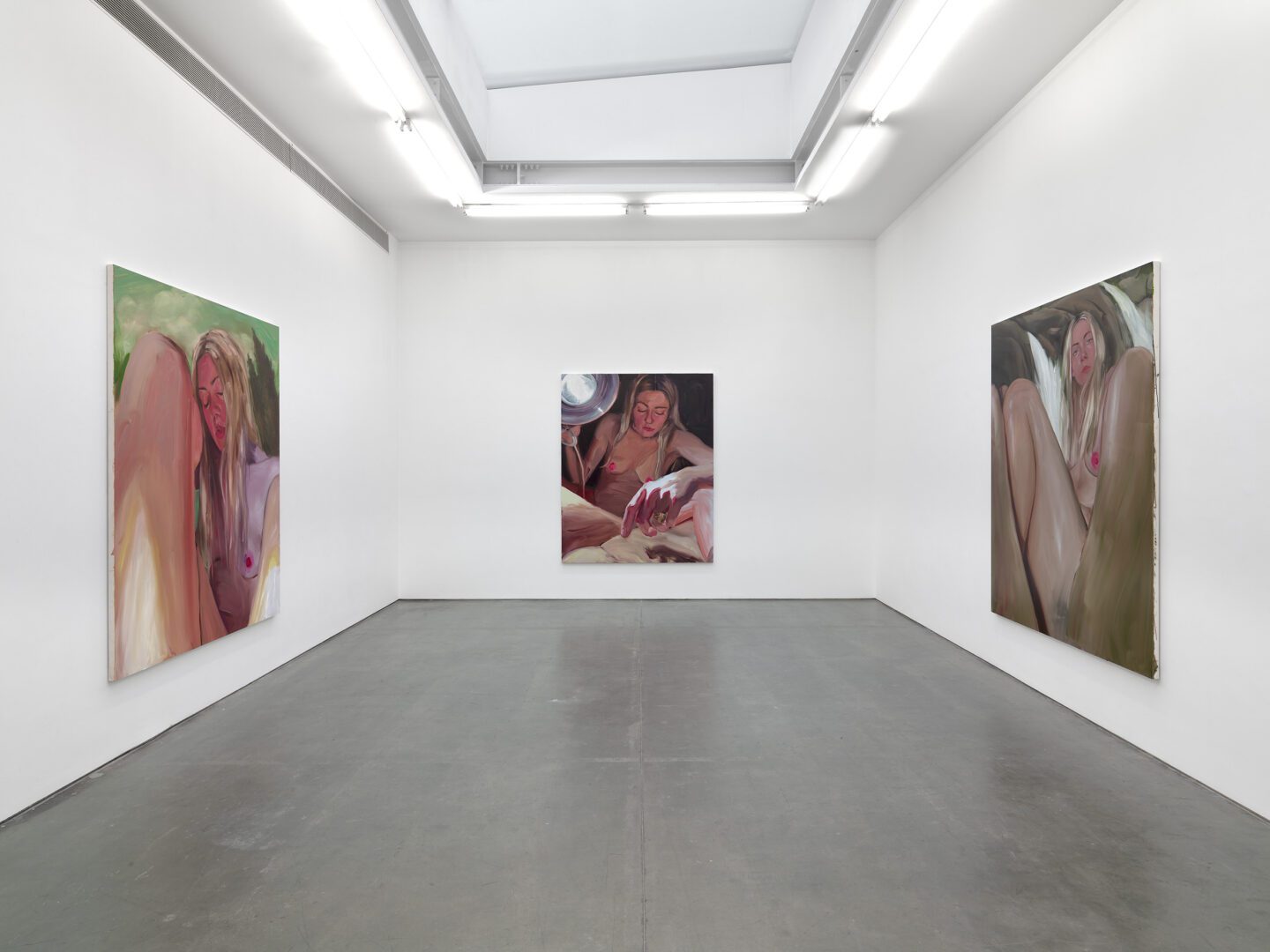 Name 3 women artists you admire.
Just 3 is impossible! Living or dead? From history I'd say Mary Cassatt Alice Neel and Agnes Varda. Living there are so many, but a few, Lynette Yiadom-Boakye, Lisa Yuskavage, Cajsa von Zeipel, Anna Bjerger, Laura Owens, Mikalene Thomas Ambera Wellmann, Cindy Sherman, and Karen Kilimnik.
Who are some artists, curators, or other thinkers you admire right now?
Legacy Russell is all three. I loved "Glitch Feminism" and am really excited that she'll be interviewing me in conjunction with my participation in "Living Histories: Queer Views and Old Masters" at the Frick in New York.
Last question, more casual – Dream cocktail meeting: where and with who?
Mackenzie and I have a 5pm Manhattan in our living room most evenings. We listen to records, talk, sometimes play chess. There's no nicer way to have a cocktail.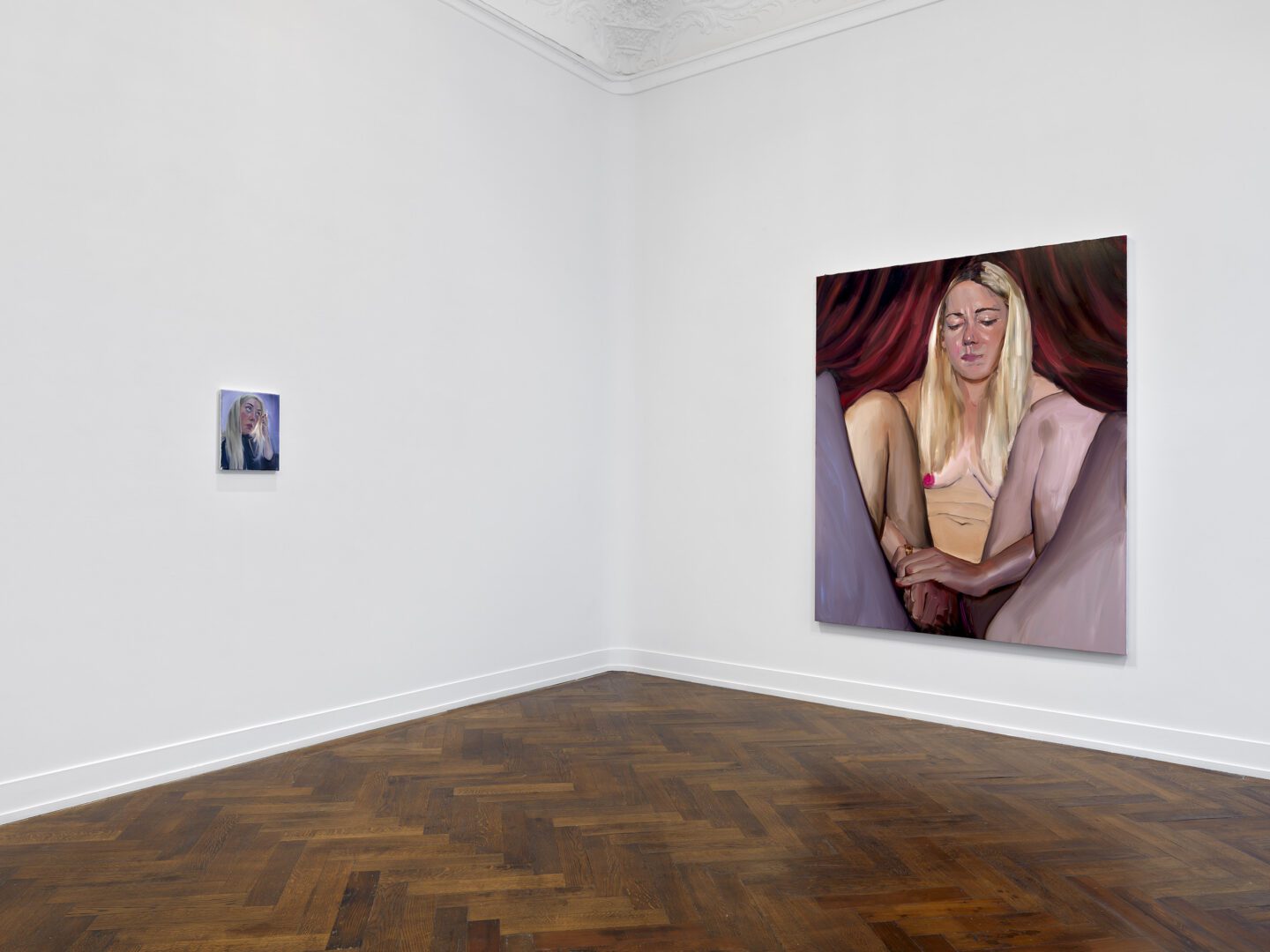 Featured image: Credits Nir Arieli. Courtesy the artist, MASSIMODECARLO.