Hiejin Yoo and "The Best Things to Hold Onto"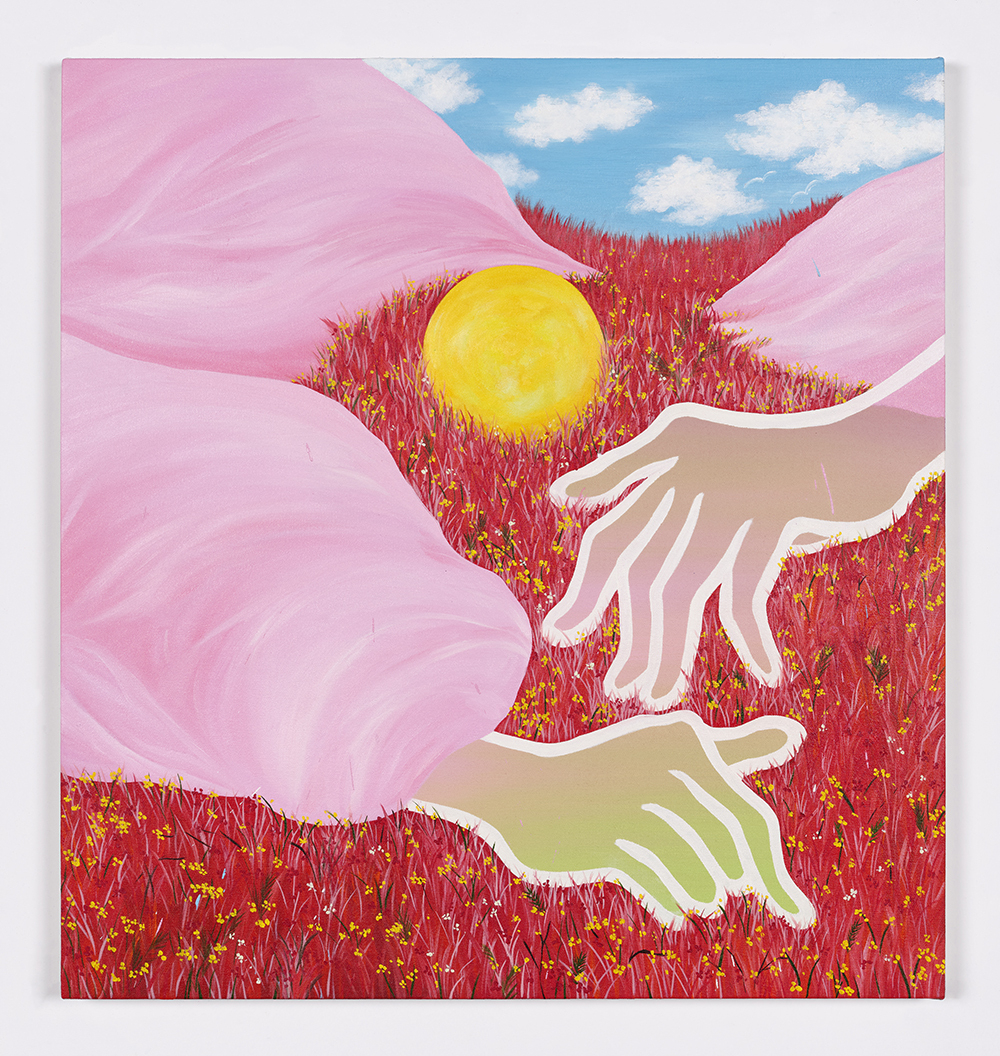 Most of Hiejin Yoo's works have been focused on mundane moments of everyday life, which she inventively sublimates within a cartoon-like hyper expressionistic framework made of plane bright colors, bold lines and simplified forms.
However, in her new solo "The Best Things to Hold Onto"  that has recently opened at Half Gallery in New York, she embarks on a much more mythical territories, such as catching a desert breeze in her scarf at night, or the silent soundtrack playing an air guitar at sunset.  Fantasized by the sentiments that regular objects and situations can activate and evoke in the fluid flow of memories and dreams, in Yoo' new series the ordinary is celebrated in its potential to become extraordinary, within our intimate narratives and personal expression of it. We have discussed the particularities of her work on occasion of this new show in New York, running until February 12th.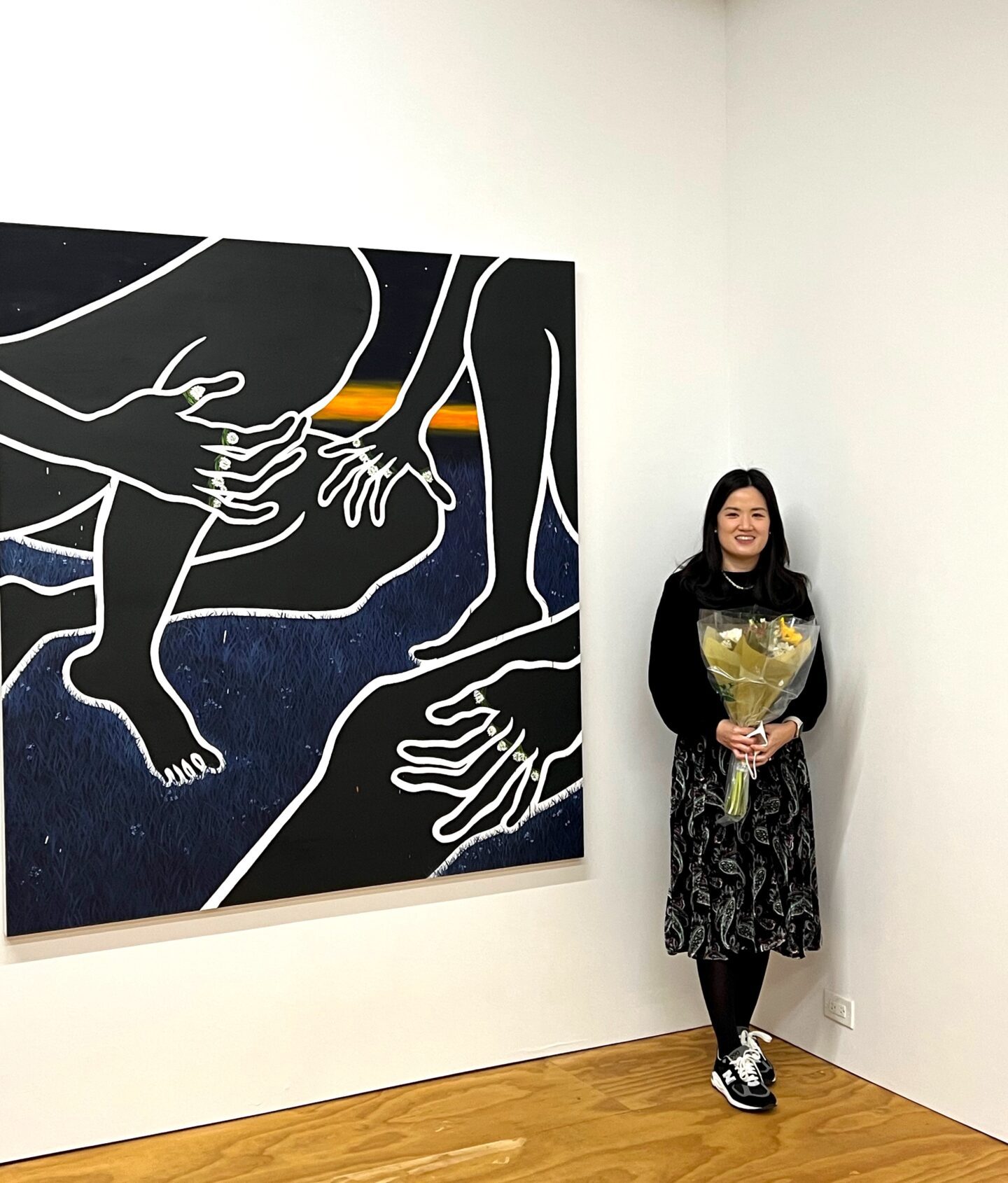 There's always been something allegorical in your works, in the way your multi-sensory approach tries to translate the inner life that everyday reality activates within us, and beyond the physical world of actions. However, with this new series you took this further, as it's clear an almost complete abandonment to the boundless world of imagination that transfigures the scene in purel surrealistic dimension, and even spiritual dimension. Can you tell us a little more about the main sources of inspiration for this series of works and the reasons behind this specific title?
Since we are experiencing global pandemic, in a positive side we have gotten a chance to look around our lives more carefully. I started appreciating the time I spent surrounded by nature more because it was the safest places I could go with my family and friends and tried to find out how I can enjoy this moment with what I have now. So, this time I have paintings that related with nature more than before.
You've described your art practice as "intimate journals and meditations on self-discovery". Can you walk us into your art-making process? Where and how do all these scenes start? Do they arrive in relation to the nature of the situation (either physical, psychological) you were positioned in at the time of making them, or is it something purely mental, diving into memories and imagination?
I started writing one short sentence diary in English since I lived in Korea to learn and practice English. One sentence is about what I want to remember of my day. It could be just about drinking water but that water tastes different than any other days because it was a hot day. I realized whenever I go through these diaries it takes me to those time and places of my memories. I add my imagination sometimes and that one sentence becomes a title of the painting.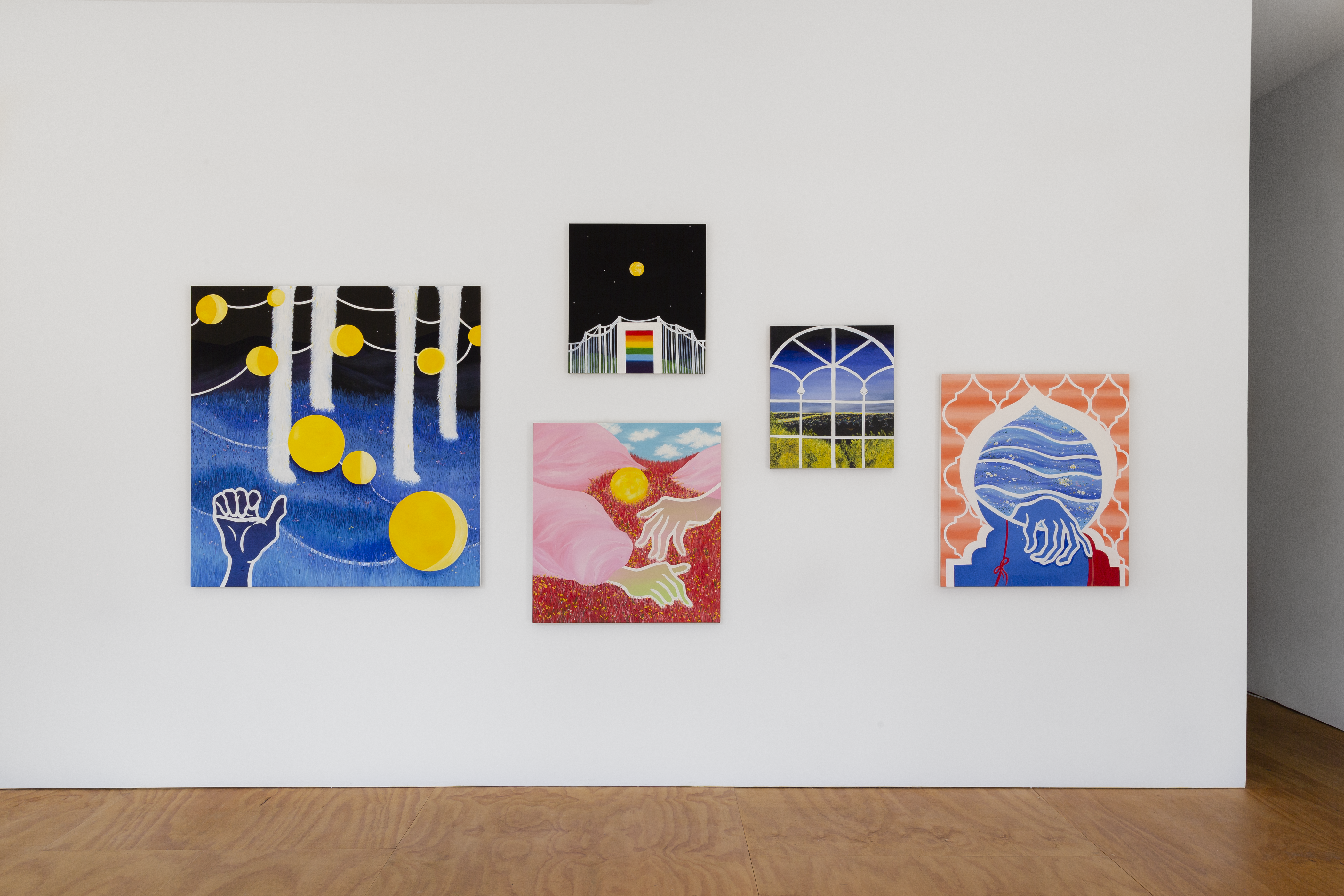 In fact, most often human figures in your works are reduced to bold marks, as ghost figurines pierced by the surroundings, as all the boundaries between the inner life and outside world were already cancelled. Also, hands often are the main characters of your canvases, revealing a great focus on gestures. What are the messages behind this specific approach to the representation of the human body?
I started those ghostlike lines of limb while longing for my boyfriend(husband now) at that time who lived in Chicago. I moved to LA for school and we did a long distance relationship for 4 years. Eventually he moved to LA after we got married. I spent time with him in Chicago, came back to my studio in LA and made paintings of our memories. I wanted to express the person who you love is not next to you right now but remembering and missing how he touched me or our gestures to each other.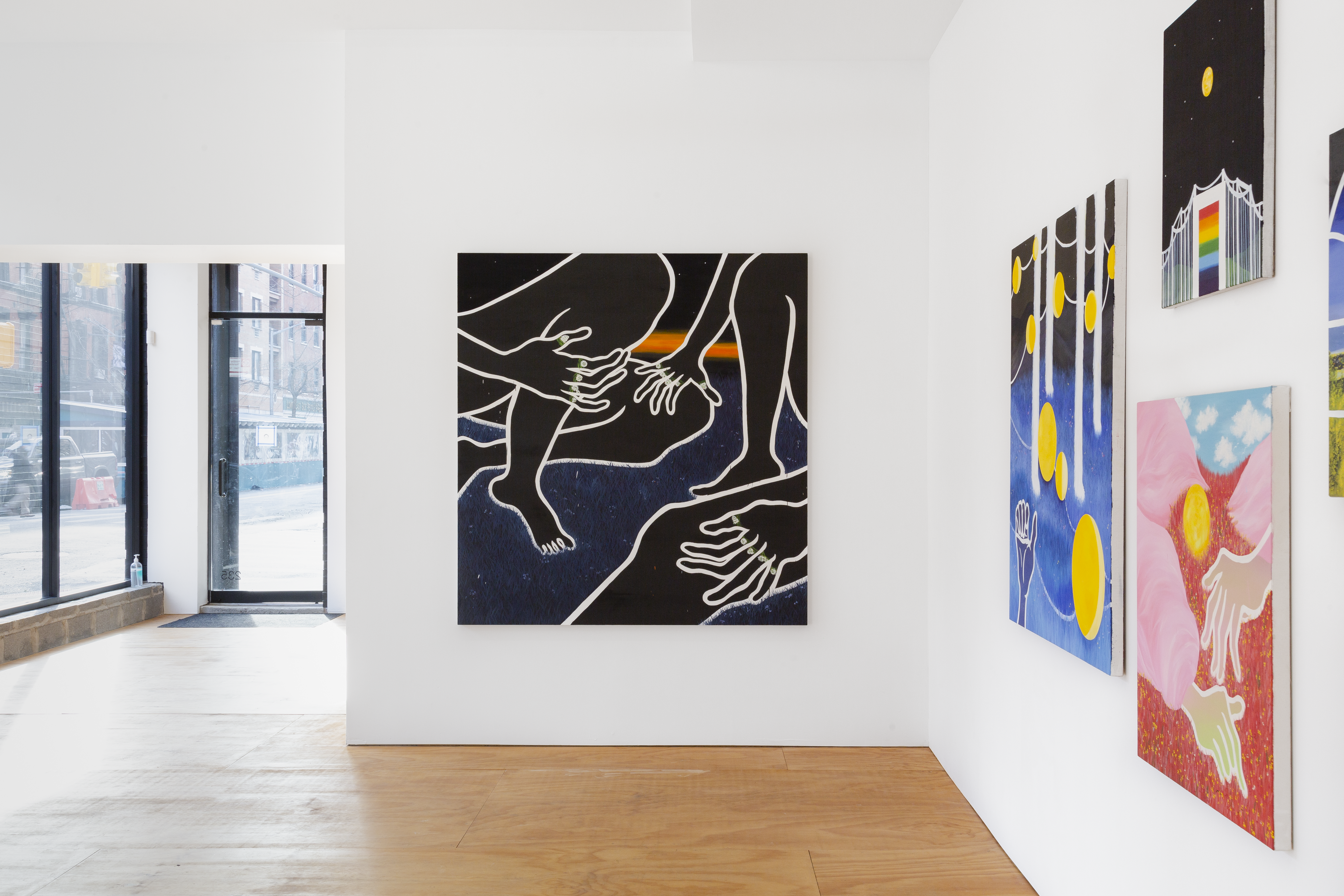 This hypersemplification of the figures and the large abstracted planes of color of your ​​semi-figurative oil paintings may remind, as first reference, Henry Matisse image-making approach, aiming to reach the same synthesis and primitive union between the outside and inside reality, and perception, of the world. What's your relation with this master and other artists who really inspired your art?
I really like the work of Henri Matisse, David Hockney, and Alex Katz. I can feel and see their daily life through their paintings and drawings. I'd like to learn what kind of food they ate, what kind of hobby they had, what kind of clothing they wore, or where they went or stayed etc through their work. Since I live in LA I can tell the colors and places from David Hockey's work a lot and sometimes I drive Mulholland Drive to feel the painting and get inspired from it.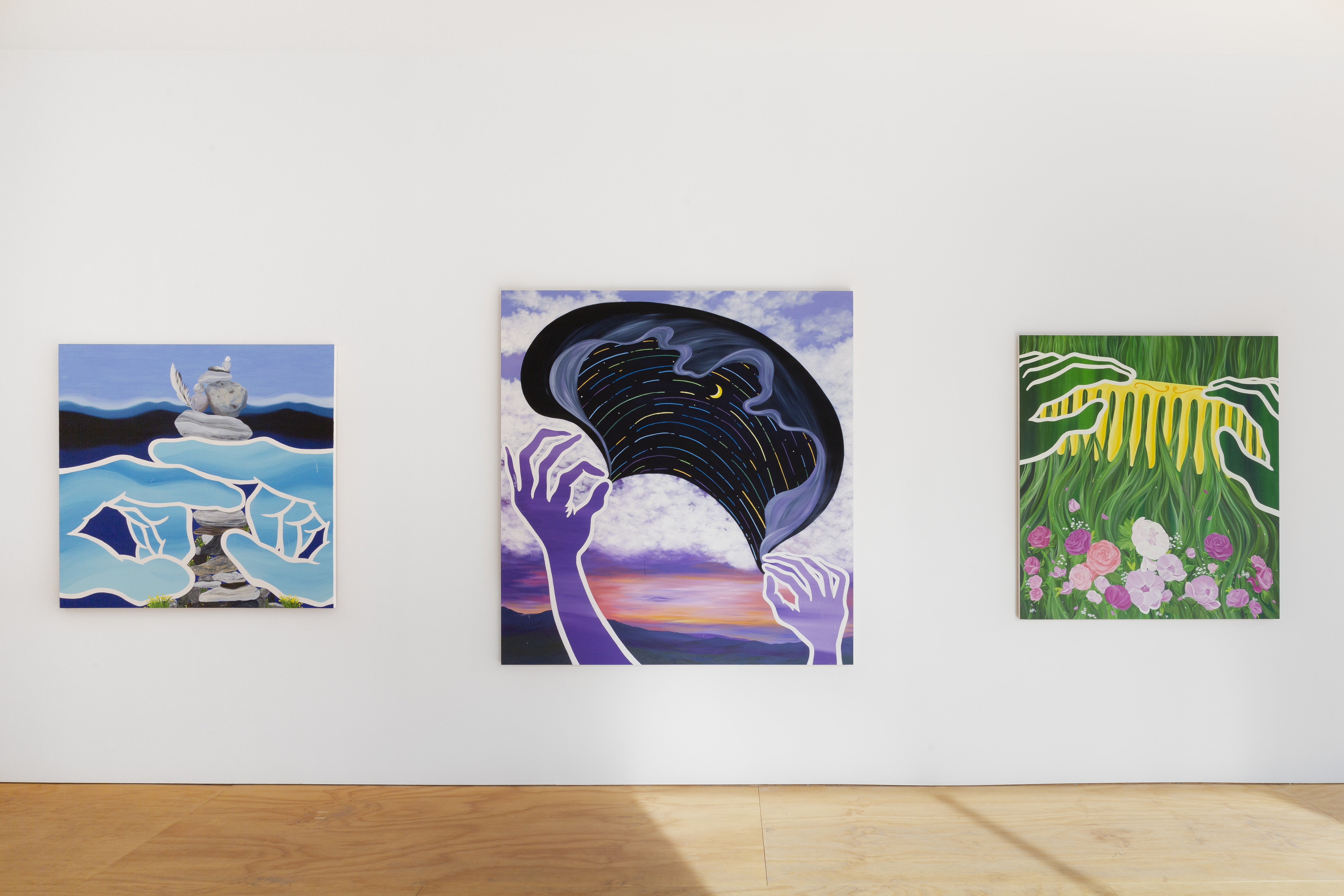 You were born in Germany, then raised in South Korea and eventually moved to Los Angeles, to study and then live and work in the US. How has this cross-cultural experience influenced your work?
Yes, I have been exposed to many different cultures while I am moving around. Even in the States, I lived in Berkeley(CA), Manhattan(NY), Chicago(IL) and now living in LA(CA). I have specific memories in specific time and places, For example, feeling of the seasons and atmosphere of the city. Those experiences influence my work a lot.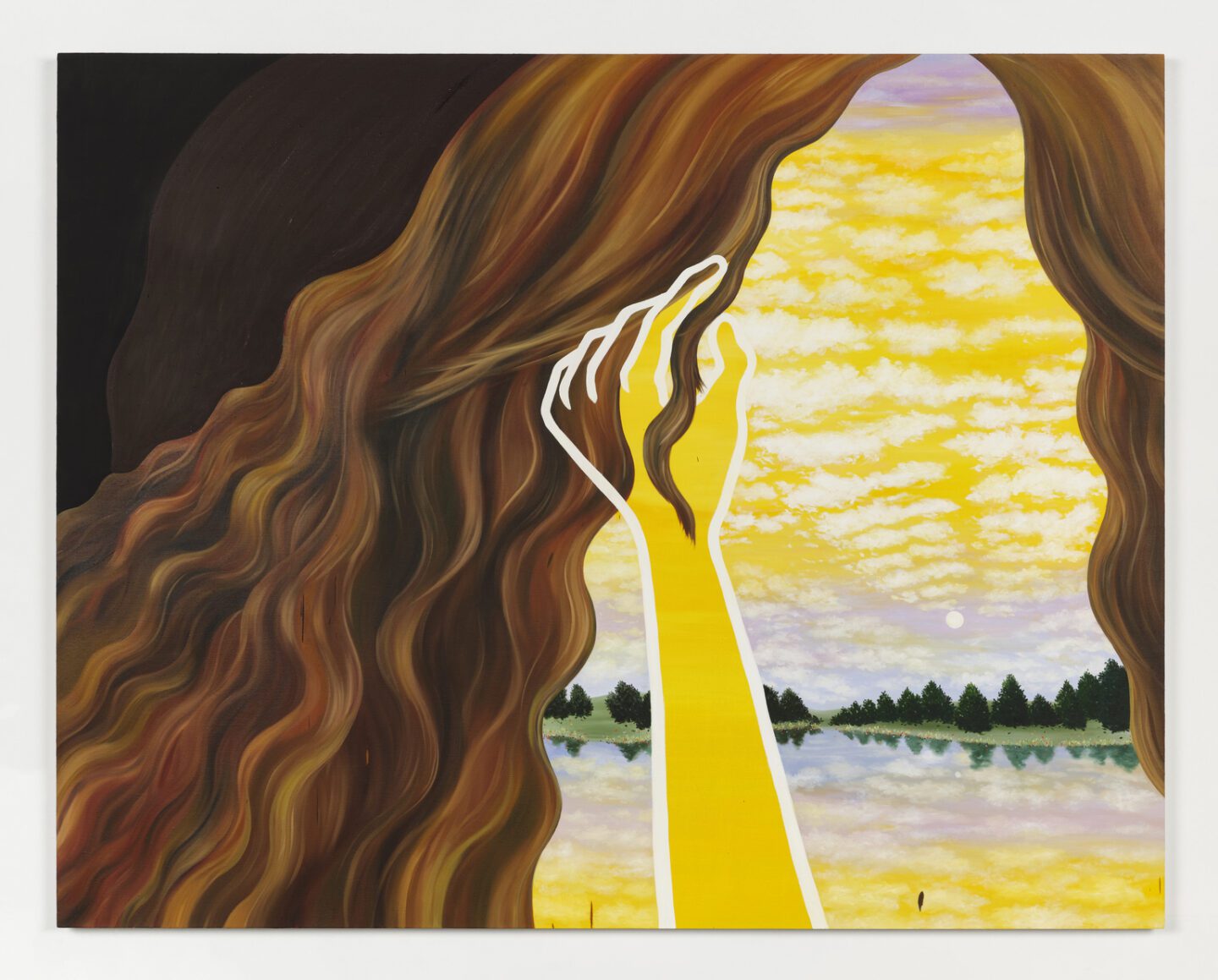 Name 3 women artists that you admire.
Louise Bourgeois, Georgia O'Keeffe, Mary Cassatt
Let's get more casual questions. Dream cocktail meeting of your life: Where and with who?
Somewhere in Nice with Henri Matisse.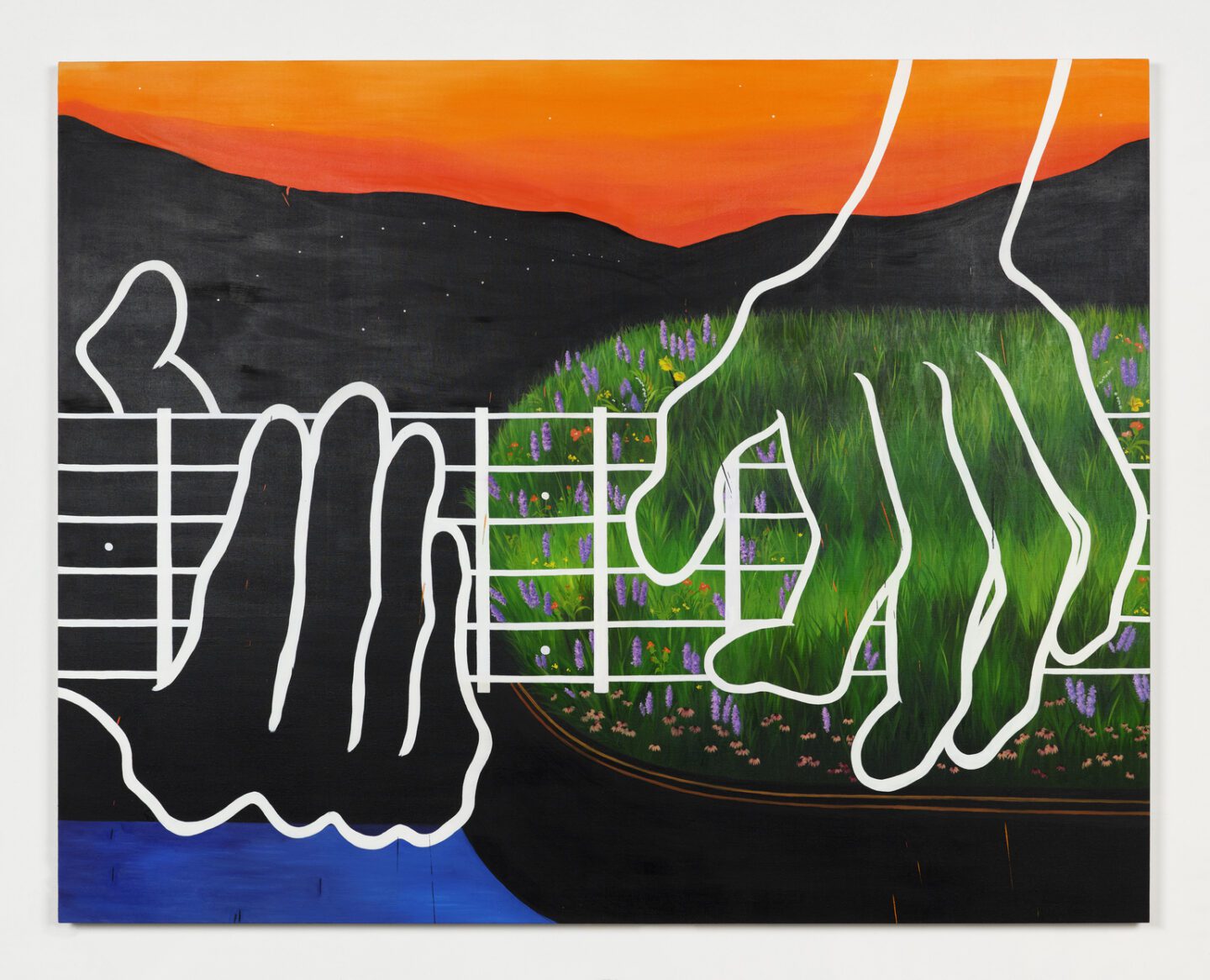 What's next for you in 2022? Can you tell us other projects and exhibitions you're working on and where we will be able to see your work next?
Currently my solo show is on view at Half Gallery New York until February 12th. I have scheduled to participate in group shows in Brussels and Milan in April. Also, another solo show at Koenig Gallery London in September.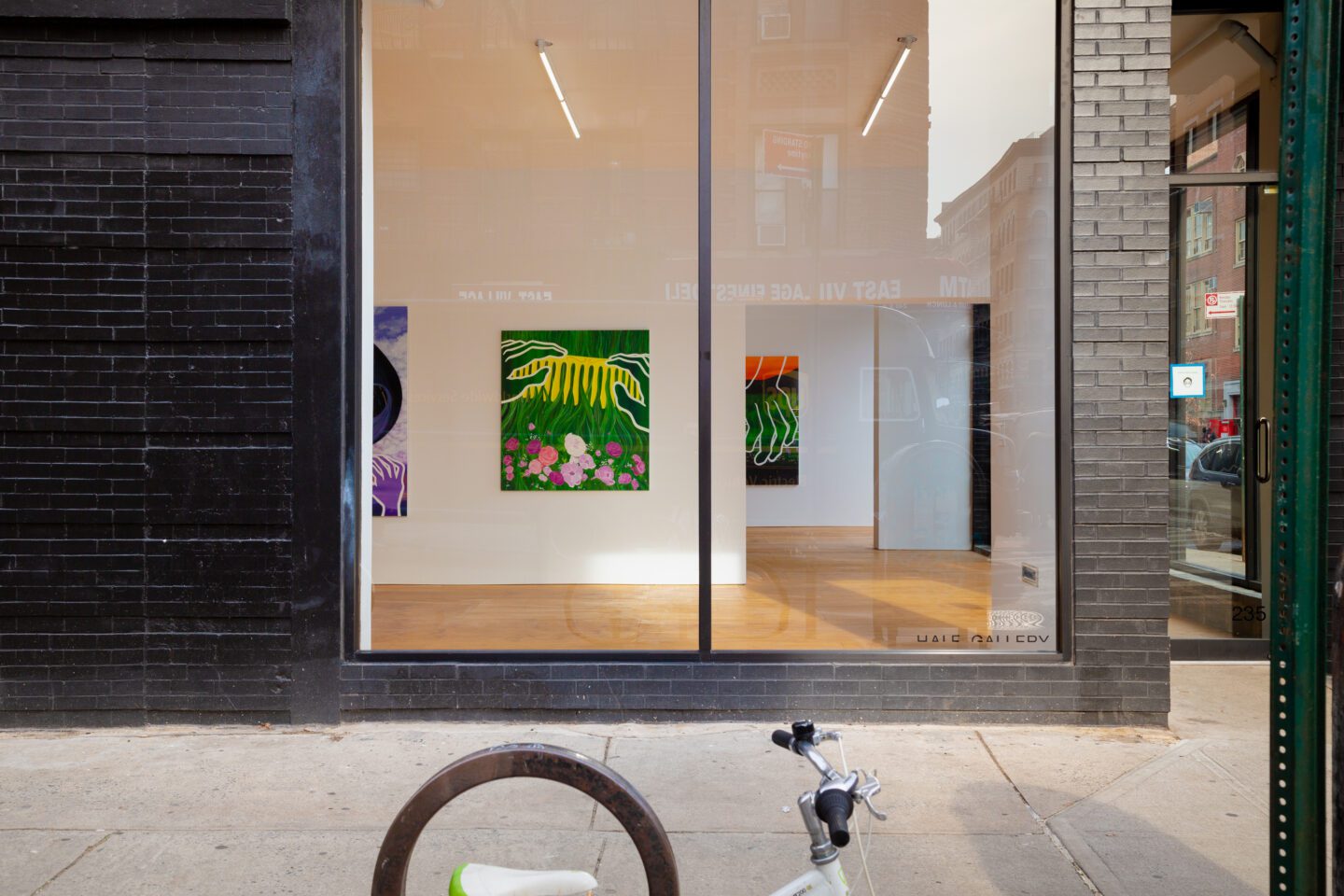 Featured Image: Hiejin Yoo, The Best Thing To Hold Onto, 2021 – Courtesy the artist and Half Gallery