Christie's Leading Female Auctioneer On How To Become the Most Powerful Woman in the Room

Lydia Fenet, a New-York based Benefit Auctioneer and Managing Director at Christie's, discusses her first book 'The Most Powerful Woman in the Room is You.'
---
In her aptly titled book 'The Most Powerful Woman in the Room is You,' Lydia Fenet reveals the strategies that have formed the basis of her radical and highly successful sales approach—one that has seen her raise over half a billion dollars for non-profits worldwide. In writing out these strategies, she hopes to empower the reader and inspire in them a confidence that would carry them forward in their careers.
Fenet is a top-performing executive at Christie's Auction House, a leading auctioneer, and now a best-selling author. She undoubtedly knows how to command an audience. Contained in the pages of this vibrant pink book are anecdotes and observations starting with Fenet's life in Louisiana to her experience working at Christie's, including how she negotiated a higher salary and established a new department—Global Strategic Partnerships.
Refusing to exclude topics deemed taboo in contemporary culture, Fenet speaks candidly and openly about money, negotiation, and competition in the corporate world. This refreshing take on self-empowerment also strikes at the heart of an issue universal to women—the role of motherhood in the life of a working woman. Fenet describes herself as an entrepreneur at heart but she is also a devoted mother, proving it is not an 'either or' scenario.
We sat down with Fenet inside Christie's offices in Manhattan to discuss what it means to be 'The Most Powerful Woman in the Room.'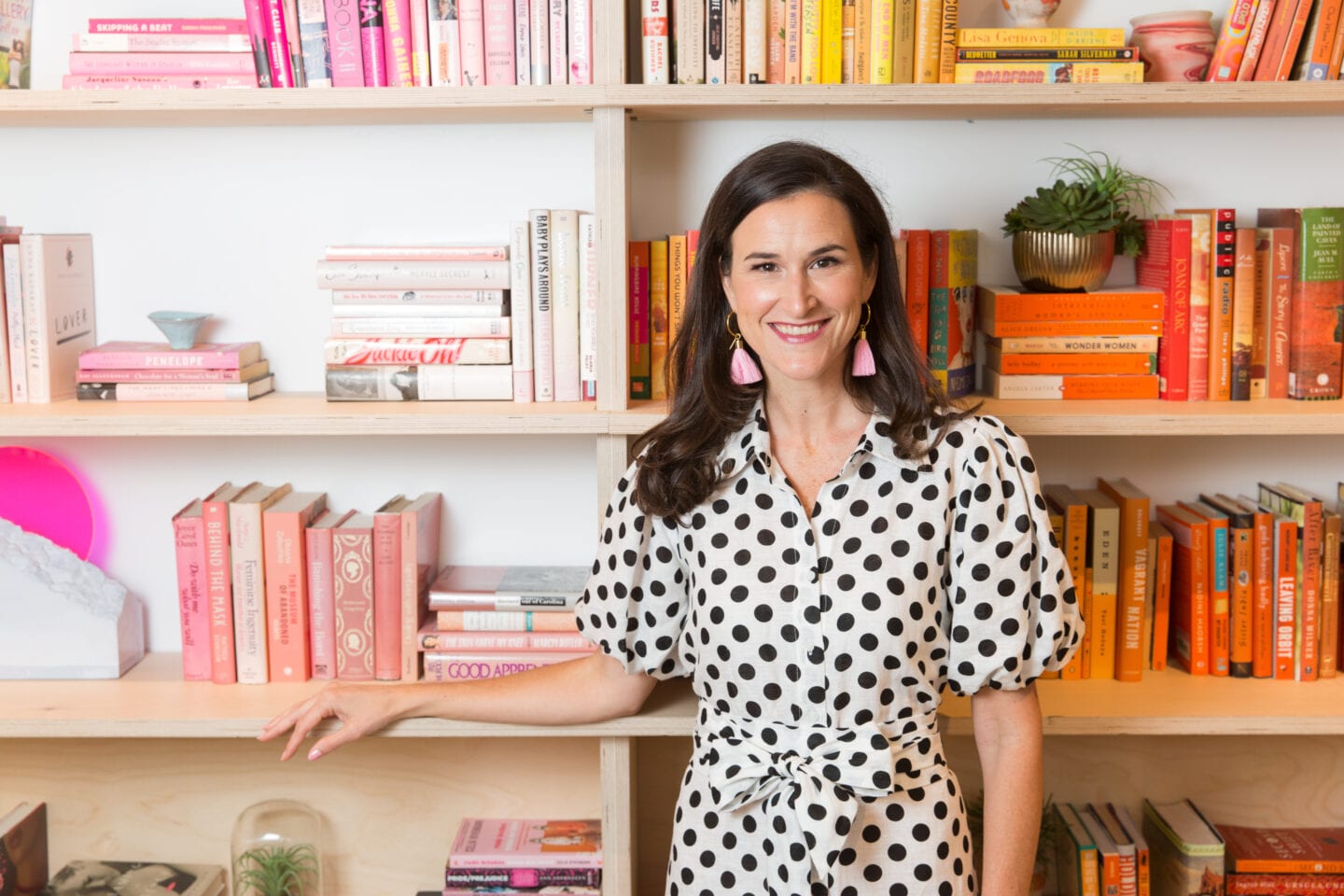 What inspired 'The Most Powerful Woman in the Room Is You: Command an Audience and Sell Your Way to Success'?
I was a charity auctioneer for sixteen years. When I am on-stage, I feel confident and I have no problem asking people to raise their hand, whereas in the office I didn't feel that confidence. Over the past 16 years, I've watched those two personalities merge. When I get off-stage a lot of women ask me "how do you do that?" "Where do you get that confidence?" "Where does it come from?" Those were the seeds of the book. It was about trying to figure out where that confidence came from and how I got there because I certainly didn't feel that when I was twenty-one.
As I started to map out the idea of this book, it occurred to me that there were a lot of lessons that I could help other women with because I'd gone through them myself–and hopefully it won't take twenty years for them to reach a position as I did—they'll be able to do it in ten. The intention behind the book was to give people a boost and make them feel confident in their skin and understand they have the power.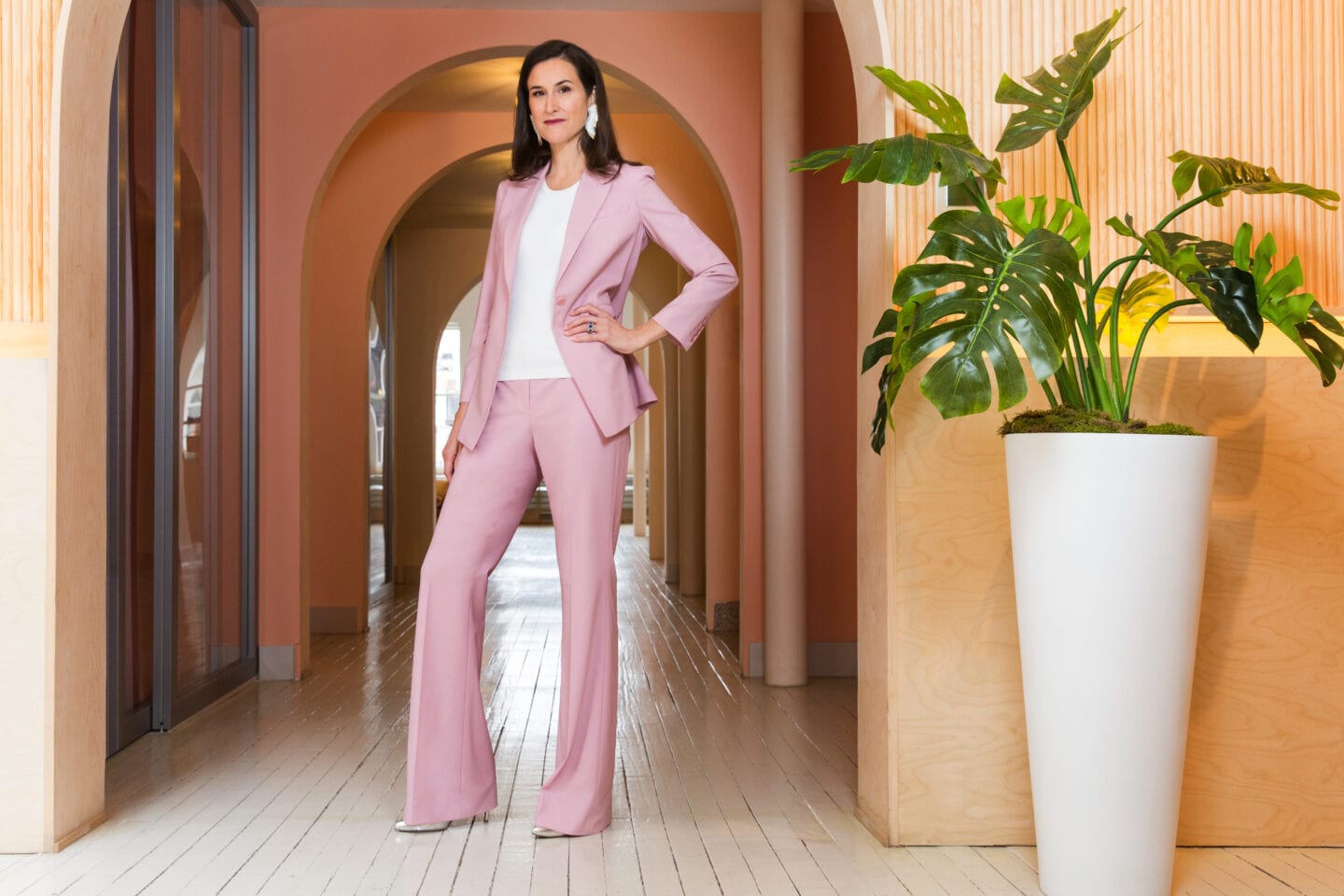 Who are the women that inspire you?
My mom and my friends inspire me everyday. In my work environment, I think they have been my greatest mentors. People have often asked me who did you look up to in your job and the women who I've worked with were trying to survive more than anything. There wasn't a lot of mentoring when I was in my twenties but now in my forties, I look around and all the women that I work with and know in different industries have become the women that I aspire to be. They have qualities that I admire so much and want to take on as my own.
"The intention behind the book was to give people a boost and make them feel confident in their skin and understand they have the power."
How did you find the change from Louisiana to New York and what tips do you have for women moving to the big city?
I think if you arrive in New York City and it speaks to you, then you know you're in the right place. Louisiana is a wonderful place and I loved growing up there. The first time I visited New York, however, there was something about the energy and the drive that felt very natural to me. I would say to those coming to New York that it doesn't always fit when you first get here. You have to figure out what about the city is going to appeal to you. Don't give up too quickly as it's not for the faint of heart. You will have to fight for everything here–know that it is a change but give it some time and understand that it takes at least a year to feel like you're settled anywhere. At that point, you can start to assess whether or not it's going to be the place for you.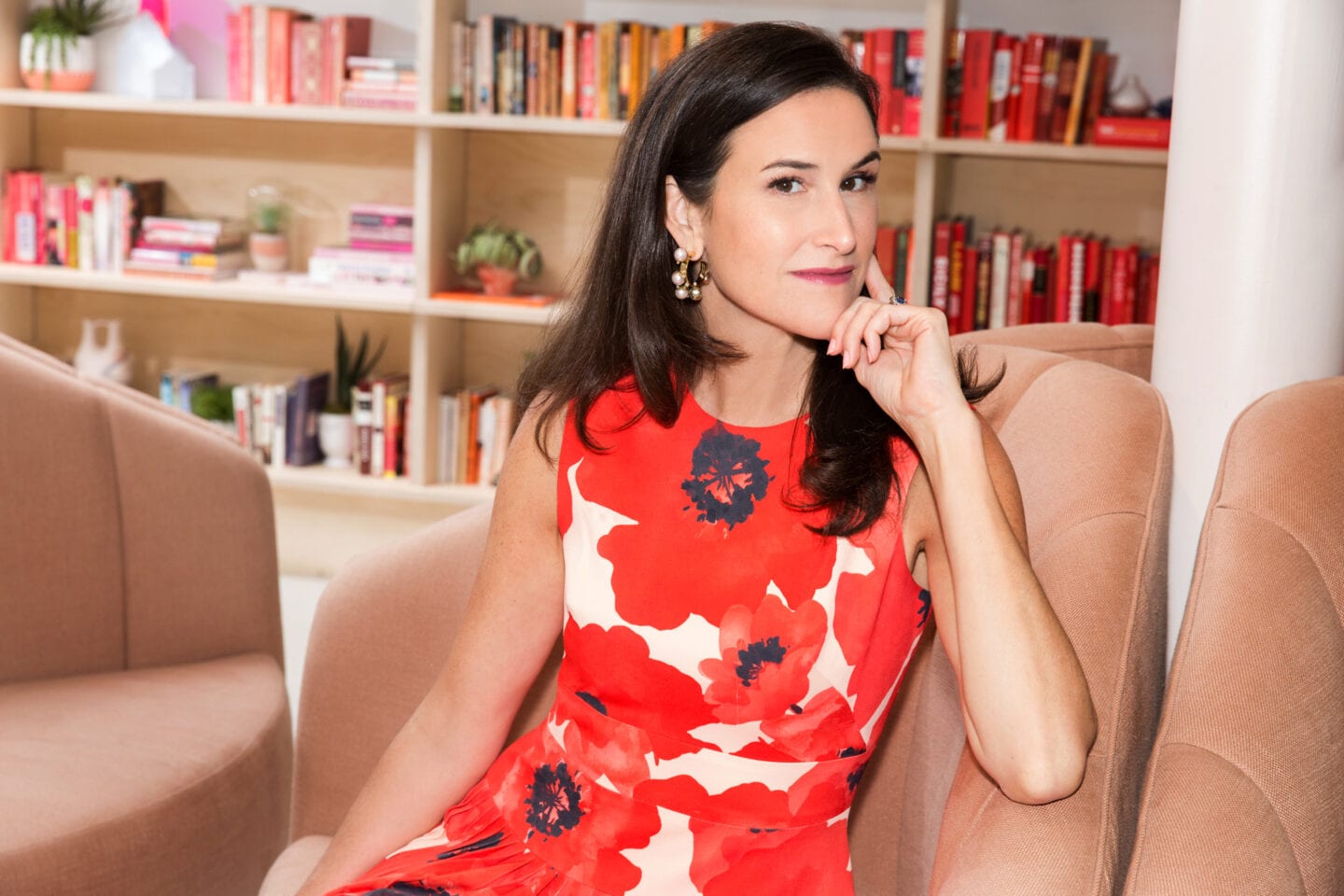 How would you describe your role as Managing Director in your department of Global Head of Strategic Partnerships?
In my role, I put together partnerships for the company with any outside luxury firm that's interested in working with us—it could be aviation, automotive or hospitality. My department creates the framework for that partnership which is why my days are always different. I end up pitching to different partners, we could be pitching to Mercedes or HSBC on the same day. It's creative and very entrepreneurial.
What is a typical day at Christie's Auction House?
Insane. It's funny because I have three children and I always say that when I arrive at work, I'm thinking about the end of the day because I have to figure out when I'm going to get home. Do I have to pick the kids up? Do I need to be home in time to relieve the nanny? What does the end of the day look like? My hours and my minutes here are very precious and I try to maximise them. I don't go into meetings that last an hour and a half if I know I'm not going to get what I need. I try to get everything done in advance so when I arrive, everything is taken care of very quickly. I think it's a more efficient way to work.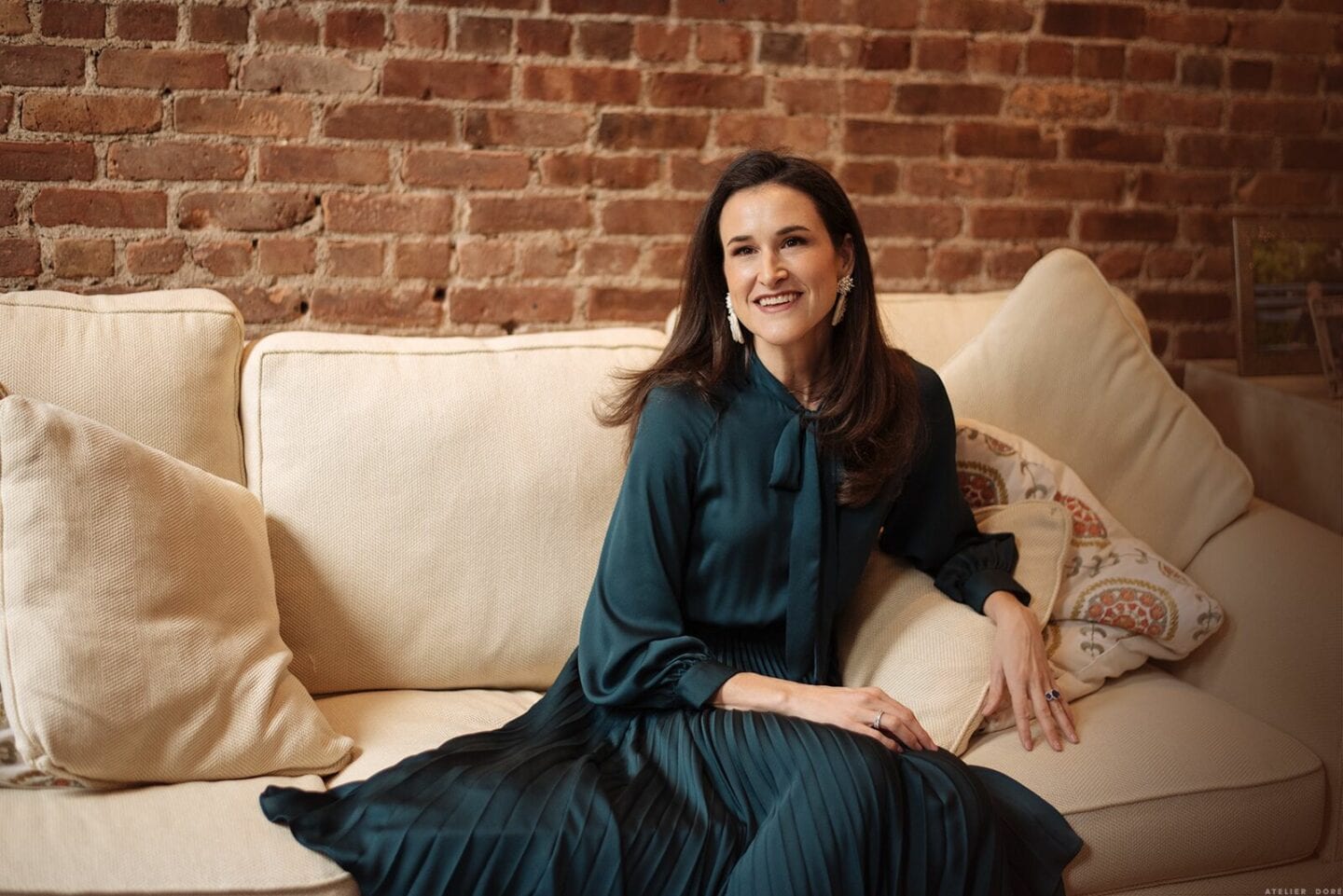 What made you want to stay at Christie's for over twenty years?
I honestly feel like this is my home, I've worked in this building longer than I have lived anywhere in my life. I went to boarding school when I was thirteen so I left Louisiana when I was quite young. I love everything about [Christie's]. I love the corporate culture, I love the art everywhere, and more than anything I love the intelligence of my colleagues. Everyone here is so educated, learned and curious. That's why they work in the art world.
"I look for people who bring something completely different than the skill set I have or the members of my team have. You need to have people with different opinions around you…"
When interviewing people for a position in your department, what are the first things you look for?
Are they on time? Have they done any research about strategic partnerships? I look at their background because I don't typically hire people internally. I already know what we're doing here and I've been here for so long that I typically look for candidates externally. I look for people who bring something completely different than the skill set I have or the members of my team have. You need to have people with different opinions around you, I don't run my department like a hierarchy. Ideas are constantly being thrown around and you need to surround yourself with people who can make things happen even in your absence. I relied so heavily on my team during the book tour in the spring and they were incredible. They stepped up to the plate in such a major way so it's clear that I have the right people.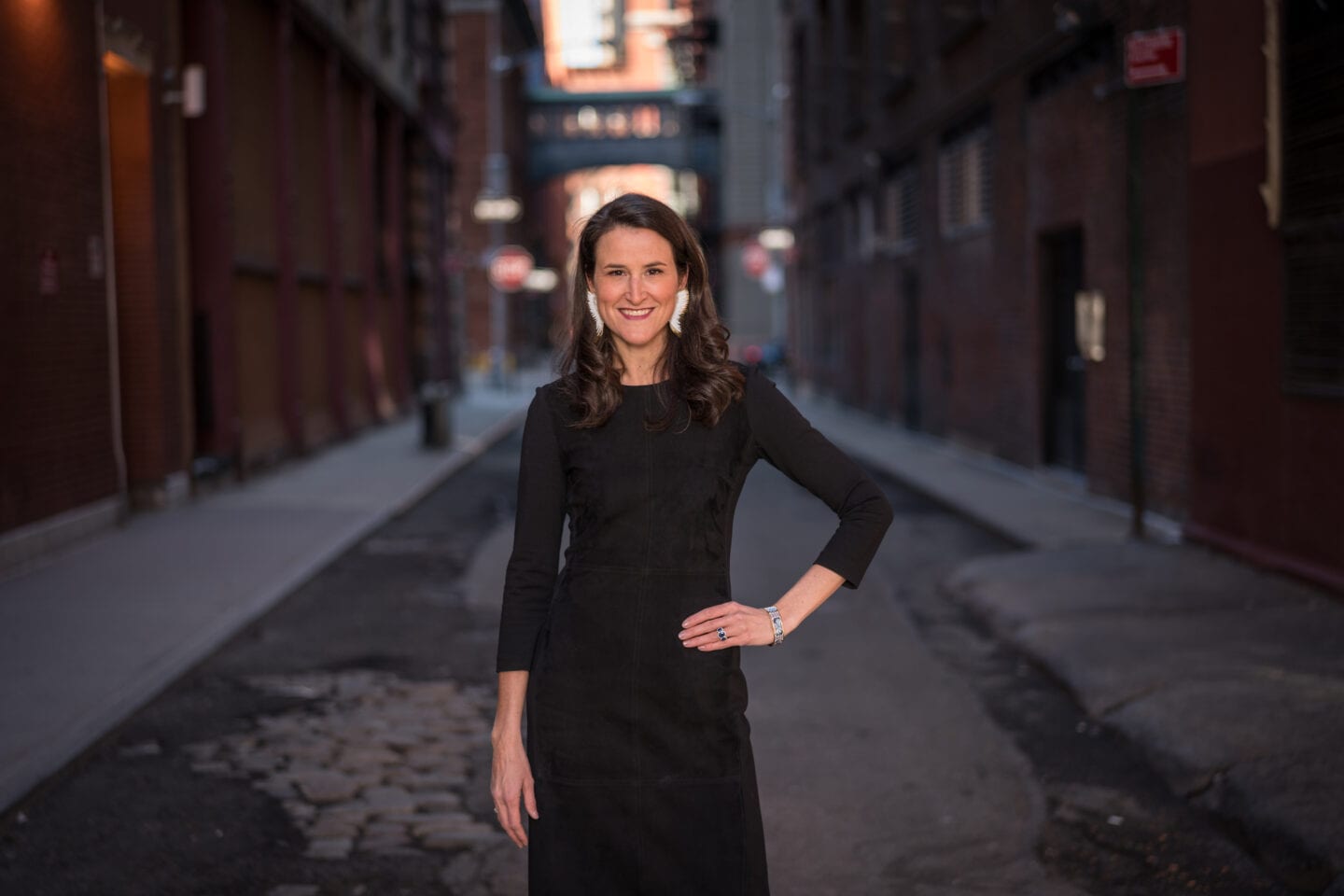 Who is your favourite female artist?
I'm obsessed with a New Orleans artist named Mallory Page whom I've gotten to know over the past couple of years. She does abstract works and the colours are beautiful. They're large-scale which I love because I live down in Tribeca so we have massive ceilings which can be very difficult to decorate. If I put a small piece up, it will look like a postage stamp on the wall. Page's pieces are very big and I love them. 
"The Most Powerful Woman in the Room gets what she wants because she goes after it full throttle. She writes her own dialogue and creates her own story line."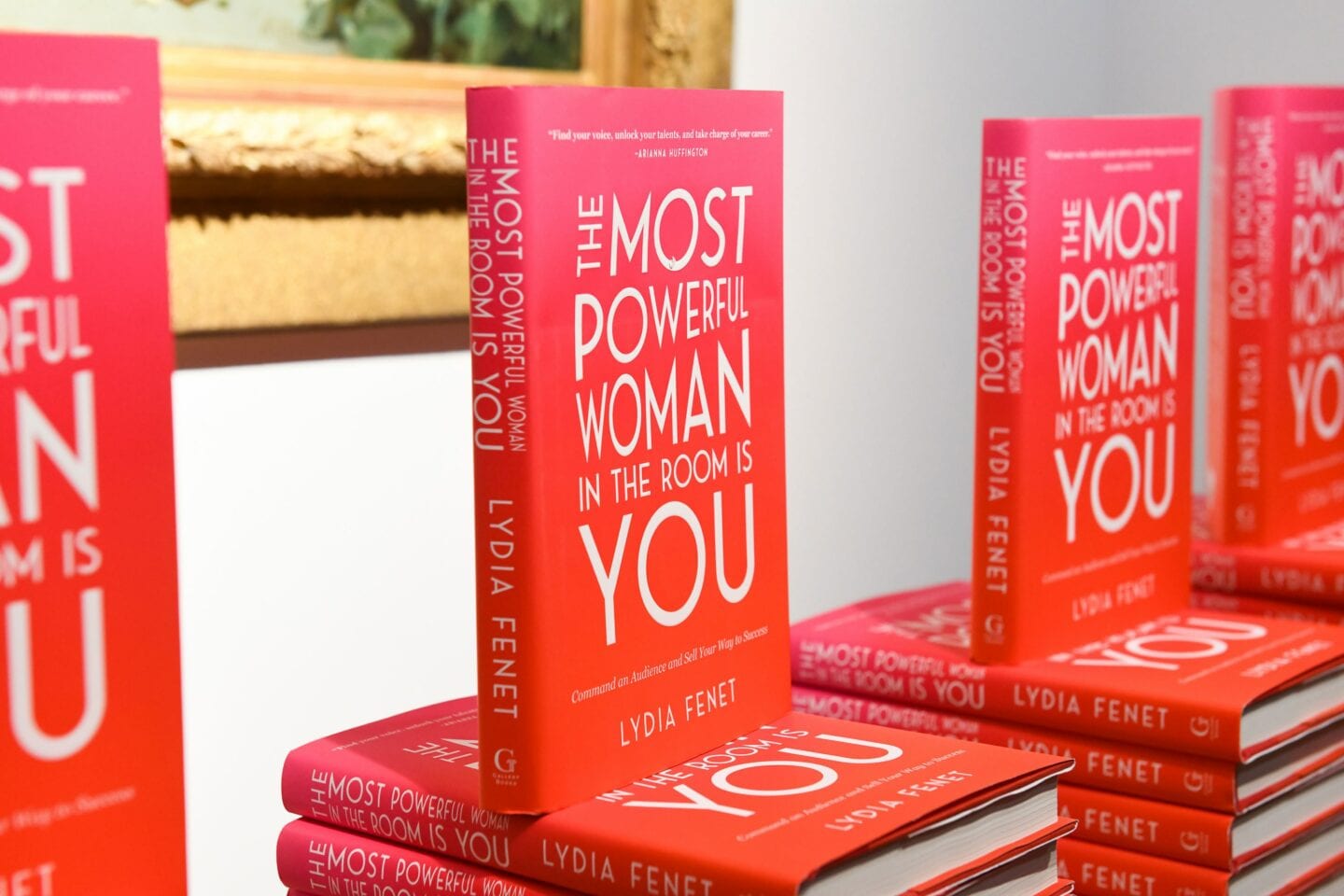 What tips would you recommend for any woman starting out in the art world?
Get in at the entry-level and take a look around. Chart your own path because the interesting thing about working in the art world is that a lot of times people are so busy. It's just the nature of the sale season and the sale cycle and it's very important that you figure out what you want to do. I took an internship here and I remember assessing what it was that I wanted to do and events was where I had interned my first time and I thought it was so amazing that I had to go back into it. People asked me if I was going to be a specialist but I never wanted to be a one, I just always wanted to be in a department that was singularly focused. I wanted to be able to work with everyone, that used to be events and now that's partnerships.
"I became an auctioneer when I was twenty-four and if you close your eyes right now and think about what an auctioneer looks like, it's not me. It's a seventy year old British man with a beautiful accent wearing a bow tie and standing at a podium."
What are some of the challenges you faced by being a young female auctioneer?
I think the biggest challenge has always been the perception that I couldn't do the job because I was a woman and I didn't look like the men who were supposed to be auctioneers. I became an auctioneer when I was twenty-four and if you close your eyes right now and think about what an auctioneer looks like, it's not me. It's a seventy year old British man with a beautiful accent wearing a bow tie and standing at a podium. That's what an auctioneer is supposed to look like and so when I first started taking auctions, I would walk in the room and everyone would look quizzically at me as if asking why was I here and if I was the bid clerk who was going to help the auctioneer. I think that was always the biggest challenge.
I found that a lot of charity auctioneers would drink before charity auctions and they still do. These were older gentlemen and they would have a couple of glasses of scotch and then get up to do the charity auctions. I realised early on that if I was going to be taken seriously, I had to act as if I was always in control and always in charge. It has always been about showing up on time and going the extra mile which I think we as women have had to do historically. That was the way I compensated for it but now I'm so secure in my skill, which is a good feeling because it means that I won't worry if someone says that I won't be a good fit because I've proven myself.
"Sometimes I think the high of getting what you want can be even higher when you have experienced the low of rejection."
What are some of the highlights of your auction career?
I've had so many amazing experiences as an auctioneer, one of them was being on-stage at Madison Square Garden with Bruce Springsteen. I've also just had events, when I went to Venice for the Biennale. When you work for a place like Christie's, you have this passport and this access that allows you to move freely amongst everyone in the art world. This has been a gift in itself and I've had so many memorable experiences as a result of that too.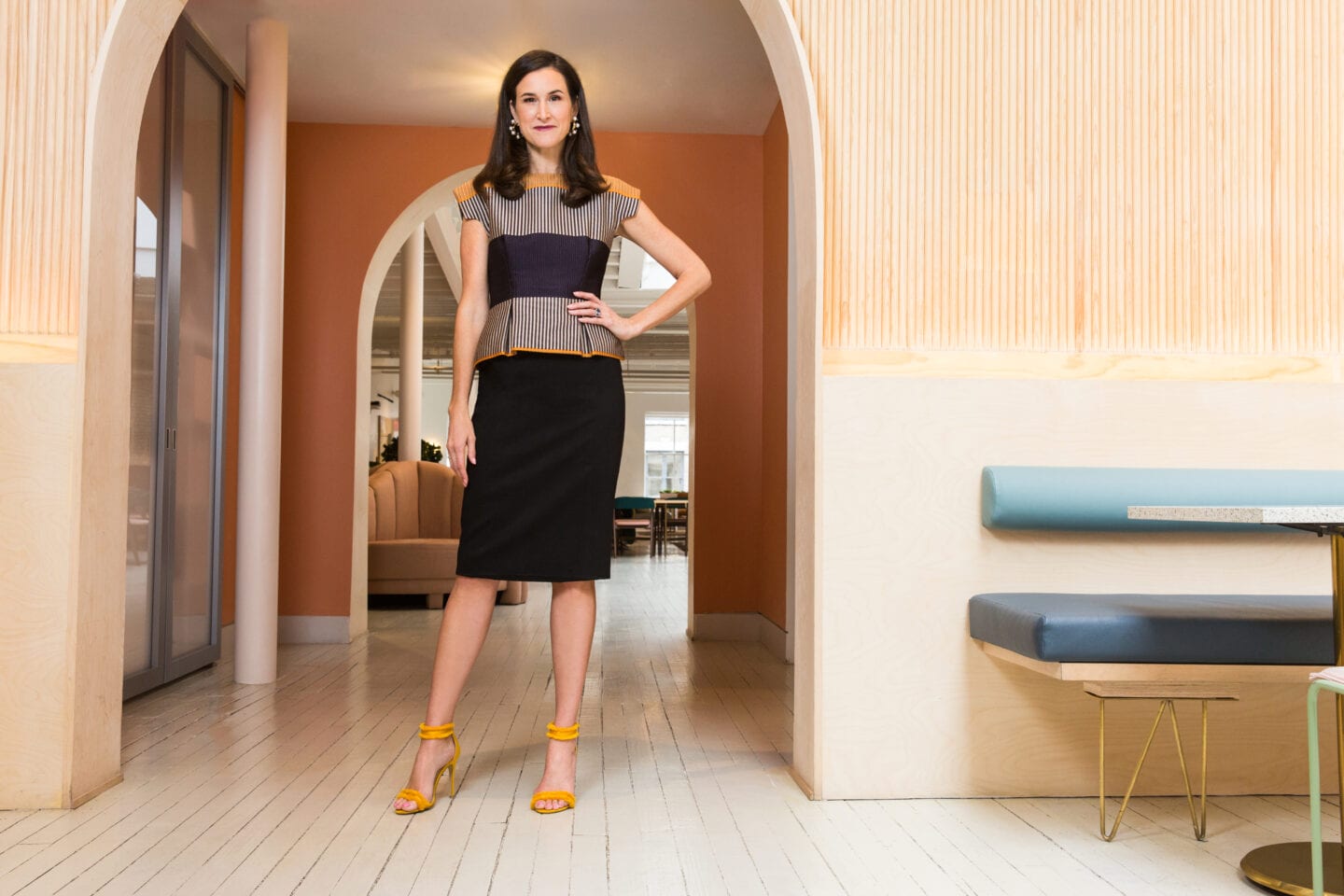 What do you consider to be the most important lesson in your book?
'You are what you negotiate' in the third chapter because I think that we don't talk enough about money or about salaries and negotiating. These are very important things and I say to a lot of people to think to yourself the next time you go into a negotiation. Ask yourself, should I ask for more? It doesn't mean you're going to get it but it gets you into the framework of understanding that just because someone is telling you one thing doesn't mean you can't question the norm.
Why do you think the concept of women selling themselves or their vision is so stigmatised?
I think women are taught to be deferential and to go along with the flow. Not to be bossy, not to be loud, not to be all of these things that our male counterparts can be without any criticism. I think the conversation is changing now. I do think that men wear suits and women who are trying to be the boss would also wear suits because that would be what you did if you wanted to be strong and empowered. That's why I made my book hot pink because I think that there is power in femininity and there is power in being female. We have attributes that men don't have and we should bring them to the table. I wanted the book to focus on that issue a lot because you can't sell yourself a lie. Why can't you promote yourself? Why is that a bad thing? Why does it have to be a bad thing? I'm a self promoter. Now I've said it and you can't take that away from me or make me feel embarrassed about it because I'm not embarrassed about it. You have to own it. Who else can promote you the way you promote yourself?
"What you need to realize as the Most Powerful Woman in the Room is that the stakes only get higher the more successful you are in life. The higher you go, the farther you have to fall. But trust me when I say that the view gets better and better the higher you go."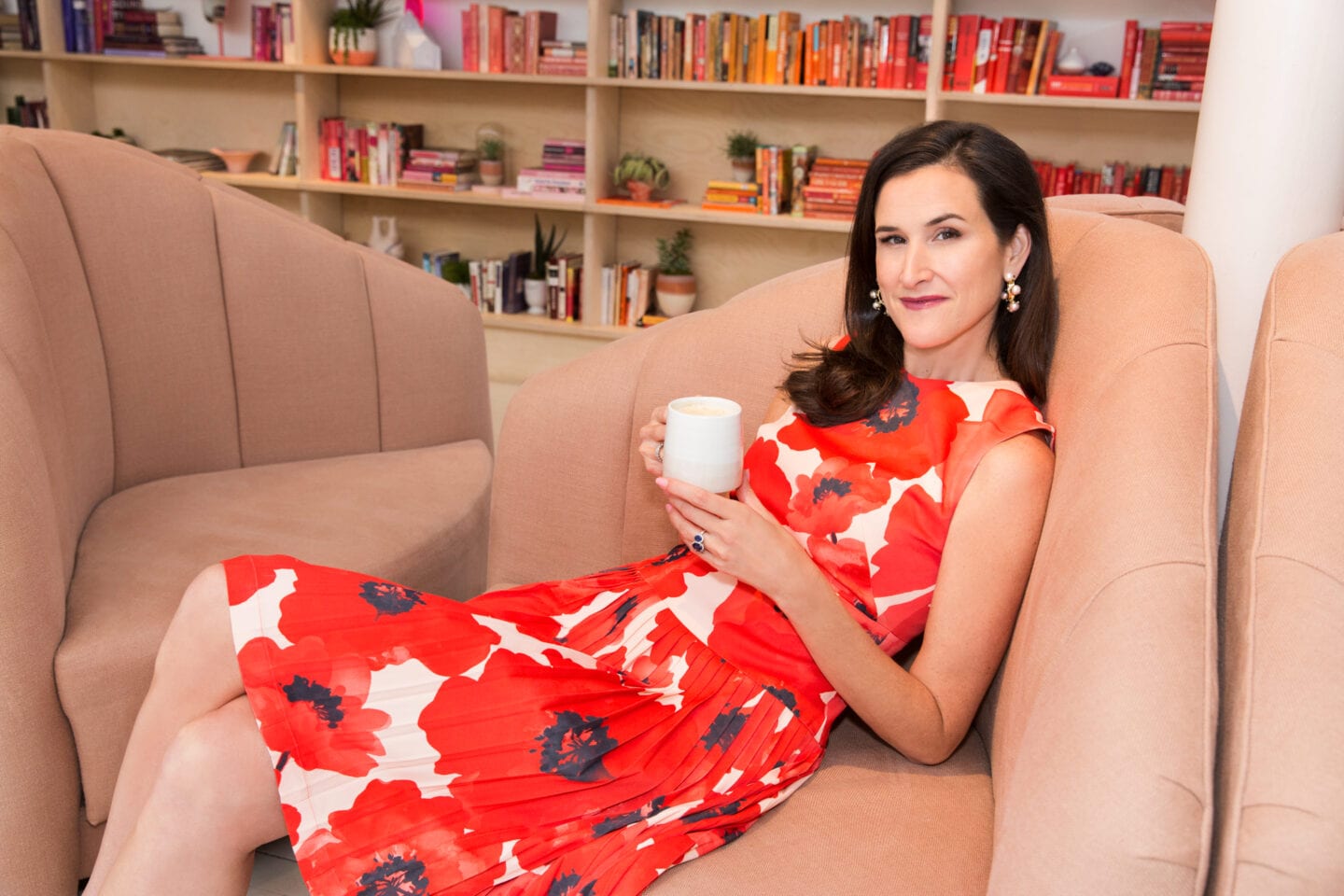 In addition to naming the book: 'The Most Powerful Woman in the Room Is You,' and starting an all female breakfast networking club with Sotheby's Courtney Smith, why did you focus this book specifically on women?
Well it wasn't meant to be just about women. When my friend Courtney [Smith] and I were talking, we were surprised that all of these amazing women that we knew, who were our age, did not know each other in New York. Even though New York is very big, especially in the luxury world, it's actually quite small in certain industries. Especially when you've worked in your industry for twenty years. The idea was to bring people together but what I love and continue to love about the networking breakfast is that we don't only talk about work. We talk about issues that women are facing, either when they're starting their jobs or trying to figure out the next step. For instance, if they're thinking about getting married or about having children. People have different issues but they are all singularly female issues. You have to show people what that looks like. 
What are your favourite lessons that your grandmother has passed on to you?
My grandmother was the ultimate Southern belle. I say one of my favourite quotes in the book is to "stop bitching start fixing." This basically means that people don't want to hear your problems, so fix the problem and come to them when you've figured out a solution. I say that in the work world but also with my children. I tell them that they're fully capable of figuring it out and they should think about how to solve the problem. No one wants you to pass your problems onto them. Not only will there be a perception of you that is completely tainted but you coming to me is you not learning.
The next lesson would have to be "you catch more bees with honey" — I love this because I truly believe that being kind is the best way to move forward in life. The problem is that a lot of people come with issues of anger or rage and it shuts people down and it shuts the conversation down.
"The Most Powerful Woman in the Room is road-mapping her career from the first day of her internship until she ultimately gets what she wants."
You mentioned a 10-year roadmap in your book, could you reveal one or two of these long-term goals?
Another book, which I think is going to be 'The Powerful Girl in the Room is You' for younger girls. I've also been speaking, I've signed with the CAA (Creative Artist Agency in LA) and I love it. I would also like to travel with my family once a year. It can be very trying but it would get us all out of our comfort zones. I know it's strange to put on a roadmap but I think traveling is so important. Also, a movie deal.