Bharti Kher: In Her Own Words

Photo: Vikram Kushwah
Bharti Kher is one of India's most renowned artists and has led an illustrious career spanning three decades. Based between London and New Delhi, Kher frequently investigates ideas like cultural duality in her work.
When viewing Kher's oeuvre, one is almost certain to be immersed in an abstraction of bindis – an element that initially appeared in her art in 1995. The bindi is a forehead embellishment, commonly worn between the brows along the nose. To Kher, it is a marker and language she invented to examine theories within her art.
Many of her sculptures consist of objects with individual identities, which are then conjoined to form dual or unique ones. Perhaps due to her dual upbringing, Kher imbues her work with these distinct personalities, making each piece her own.
On September 8, 2022, Kher will unveil "Ancestor," her most monumental sculpture yet, in Central Park, New York, with the Public Art Fund.
Could you tell us about your background?  
I was formally trained in painting at the Newcastle Polytechnic. Having grown up in London in the 80s to immigrant parents in the cloth trade, I had an upbringing that was very independent and already involved with the tactility of things from a young age. This was also the era that punk was coming into its own as a movement, and somehow I didn't quite belong in the growing YBA voice. I went to India in the early 1990s and stayed there having found both love and a visual language I could associate with.  
How has your upbringing influenced your work?
My mother was a seamstress and had a saree shop in Streatham High Street where we kids would spend Saturdays draping the mannequins in her window. These are some of the materials and visual motifs I gravitate towards to this day – sarees, mannequins, the idea of making things with your hands. I suppose the best part of it is being surrounded by strong female energy from a young age, and my work remains an exploration of that even today.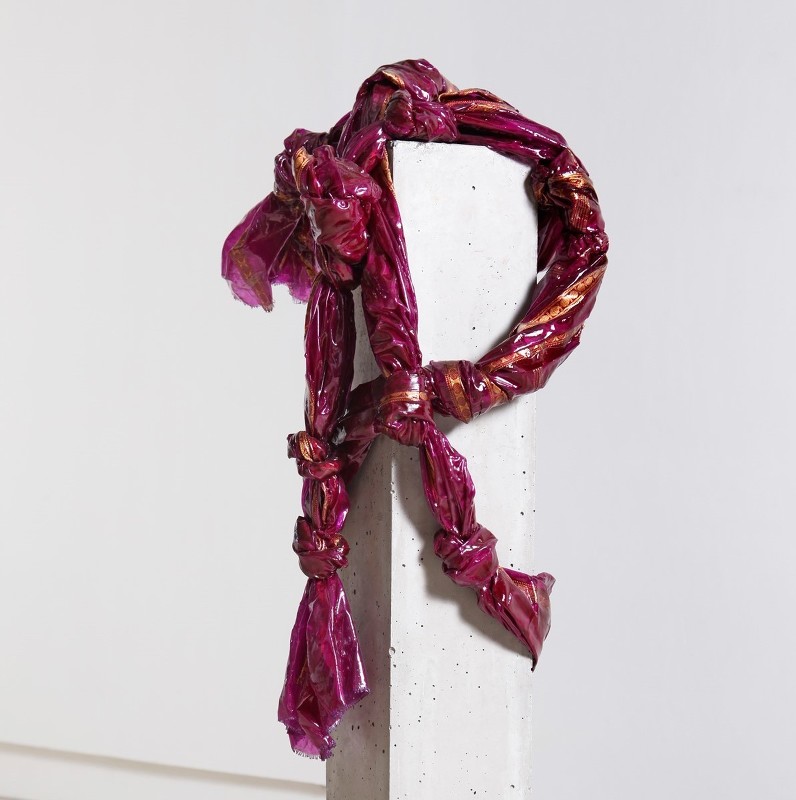 How has your work evolved over time?  
Since I was trained as a painter, my idea of making sculptures has always been to borrow from the ready-made. This is why the bindi is such an interesting medium for me because it is both a ready-made object with layers of connotation across South Asia and femininity, and at the same time it is also a painterly surface that I have an inherent understanding of.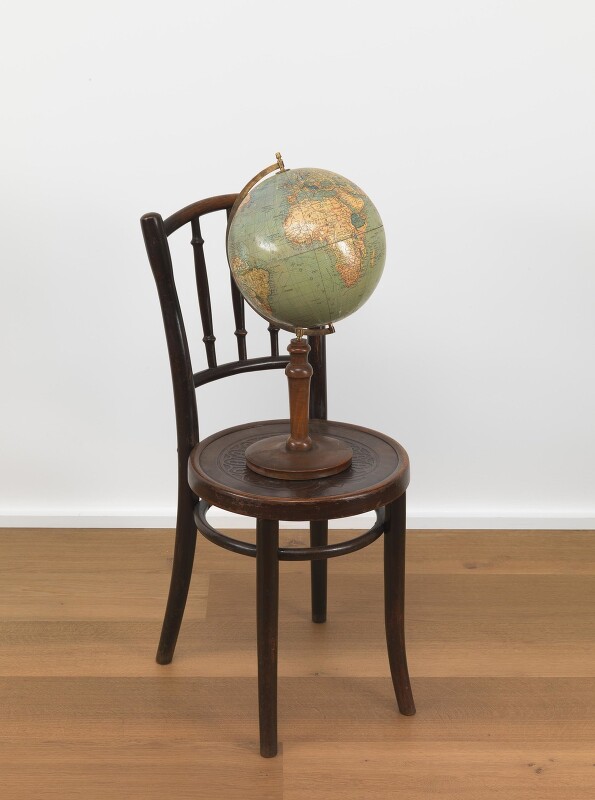 What inspires you to incorporate bindis in your work?  
The bindi has always been a sign for me, a marker, a language that I have invented to question ideas in my own work that I want to fully understand. The making of the works is improvisation and deeply intuitive. I draw onto the boards directly and I never really know how any work will form. It's slow-time work, but in spite of that, there is a lot of flexibility and a dynamic.  
Could you tell us a little bit about your upcoming commission with the Public Art Fund?  
In September '22 in New York, I'm unveiling a large bronze sculpture "Ancestor" in Central Park with the Public Art Fund. It's the third outdoor work I've made in recent years but it will be my largest to date! I'm making new work these days after a hiatus. It's given space for a shift in the practice which keeps me excited and curious.  
Who are your biggest artistic influences?  
I've been looking at William Blake since I was in school. My art teacher had a full volume of his works that he referred to whilst teaching us drawing. I have so many Blake favorites but the drawings for Dante's Divine Comedy showed me that something other was possible in the way narrative, myth and physiologies could be described.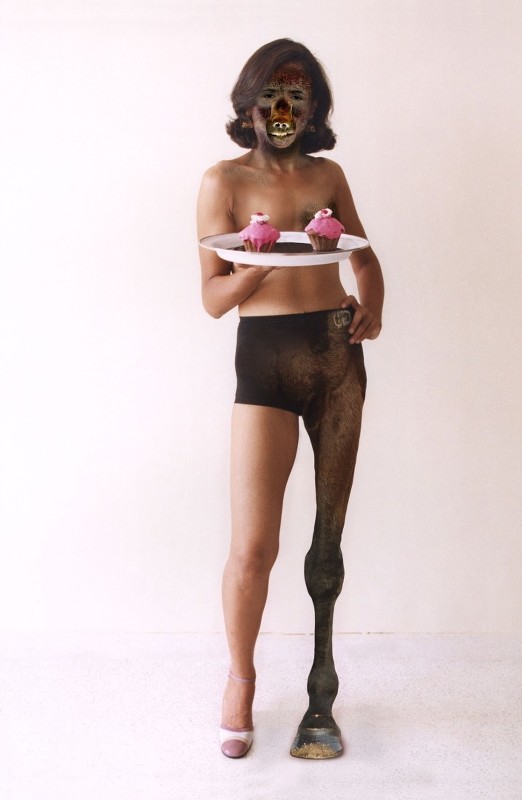 What other projects are you working on right now?  
Other than the PAF project, I am also working towards a museum solo at Arnolfini, Bristol that will open later this year. I hope also to publish an expansive set of books on my practice in memory of a dear friend who was instrumental in giving shape to them.  
And finally, what plans do you have for 2022?  
I have a full exhibition calendar that will keep me busy! My plan is also to spend more time in the UK where both my children are now based.