7 Influential Women in the Paris Art Scene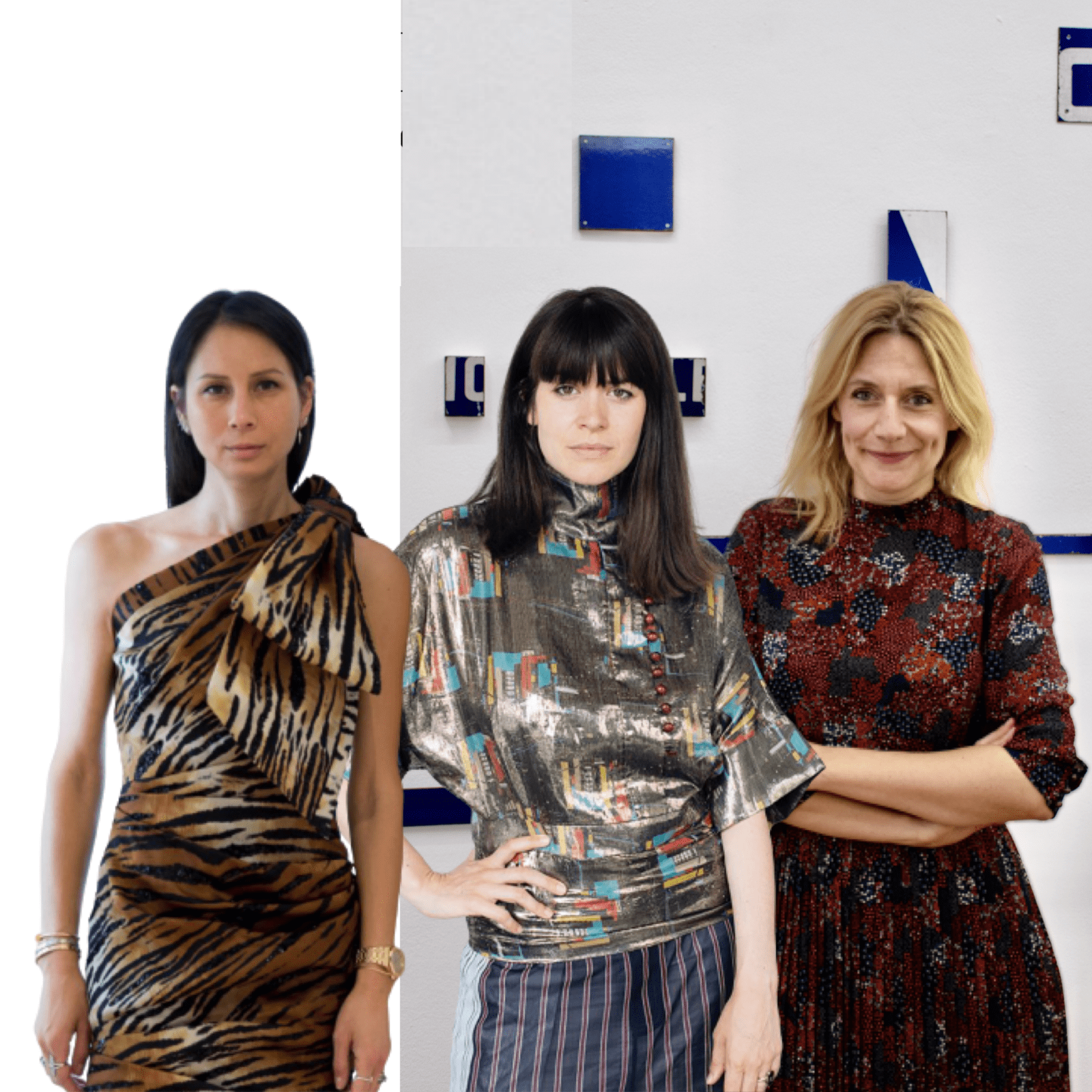 In honor of the 7th edition of Paris Gallery Weekend, we spoke to seven influential women from the French art scene.
---
Some may say the city isn't known for contemporary art, but the seventh edition of Paris Gallery Weekend proves otherwise. With over 70 exhibitions to choose from, PGW has a strong focus on international and local collectors, art professionals, and art lovers. While Paris is mainly known for historically acclaimed museums like the Louvre, the PGW's main challenge is to also invite a wider audience of people who less often visit galleries.
We took a tour around the Parisian cobblestone streets and met a few key women in the industry: art dealers, art critics, and art patrons, and more. In honor of the seventh edition, we spoke to seven influential Parisiennes starting with the Director of Paris Gallery Weekend herself, Marie Delas.
1. Marie Delas, Project Director of Paris Gallery Weekend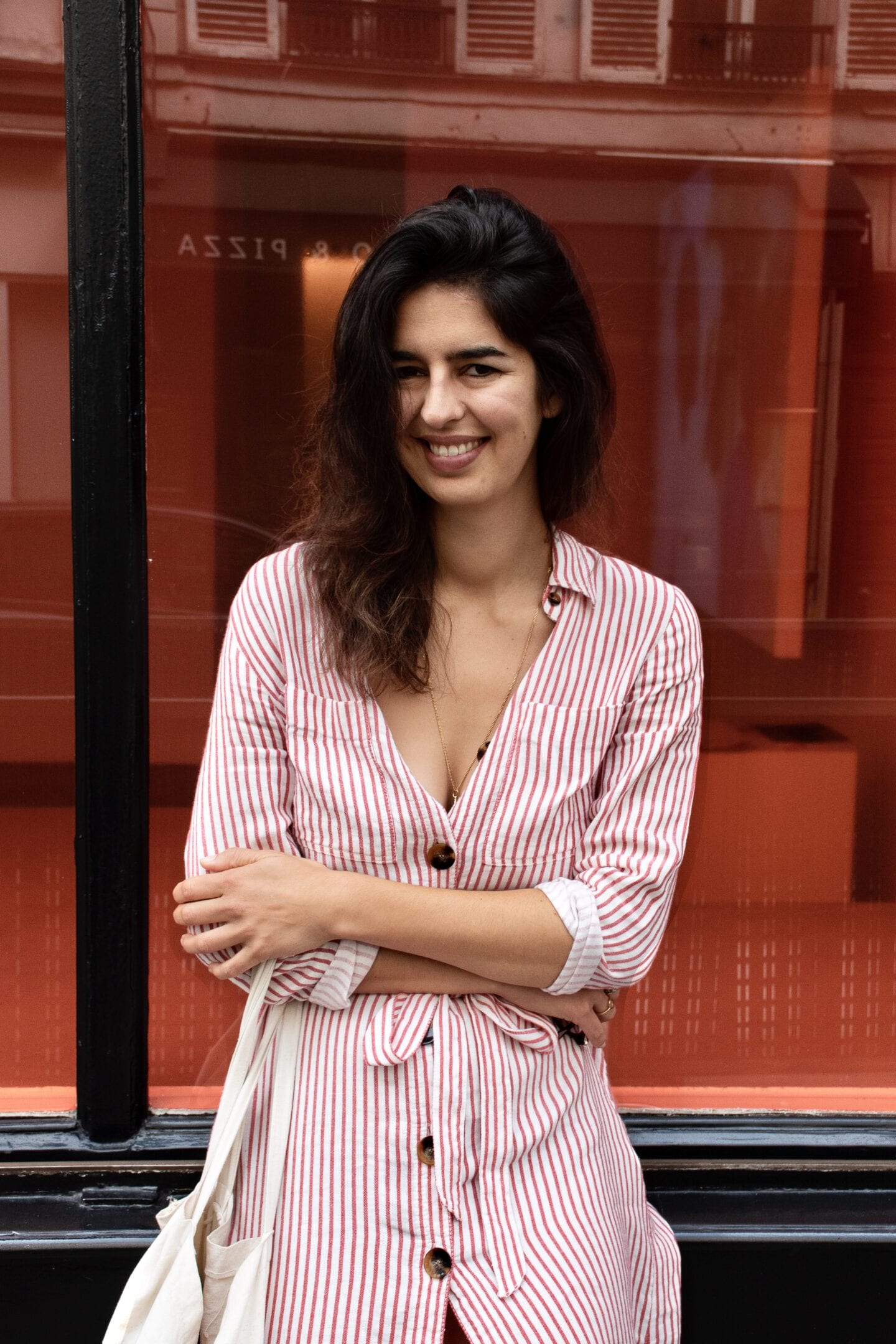 "I think we are one of the only big cultural events that was staged in Paris this summer," says Delas. "The main goal is to drag people back to the galleries because there are not a lot of other options, even though museums started to reopen these past couple of weeks."
What is the goal of Paris Gallery Weekend?
Going from one gallery to the other is a good way to dive deep into the artist's universe. Each gallery is very different: the architecture, the owner, the shows…. you have time to breathe in between two gallery visits. It's a very different way to discover art. During the weekends we will hopefully help people develop new habits. If you were intimidated by galleries before or didn't think about going to a gallery, you can now discover a new space that you would want to come back to.
PGW was created by a gallerist Marion Papillon and we note an important feminine presence on your board. What is the message you are trying to send by choosing to surround yourself by women who have succeeded in the art world?
First, our board seeks to represent a diversity of galleries, young galleries as well as established galleries. They all come from different areas as well: Saint Germain, le Marais, Pantin Romain-Ville, and more. We do have parity of men and women. But I think this wasn't actually made on purpose. Now that I think about it, what I see is that there are lots of women in the arts. Under big names of galleries owned by men, there are many talented women who work behind the scenes, as gallerists. On a day to day basis I work with mainly women and they are all amazing.
2. Anne-Sarah Bénichou, Gallerist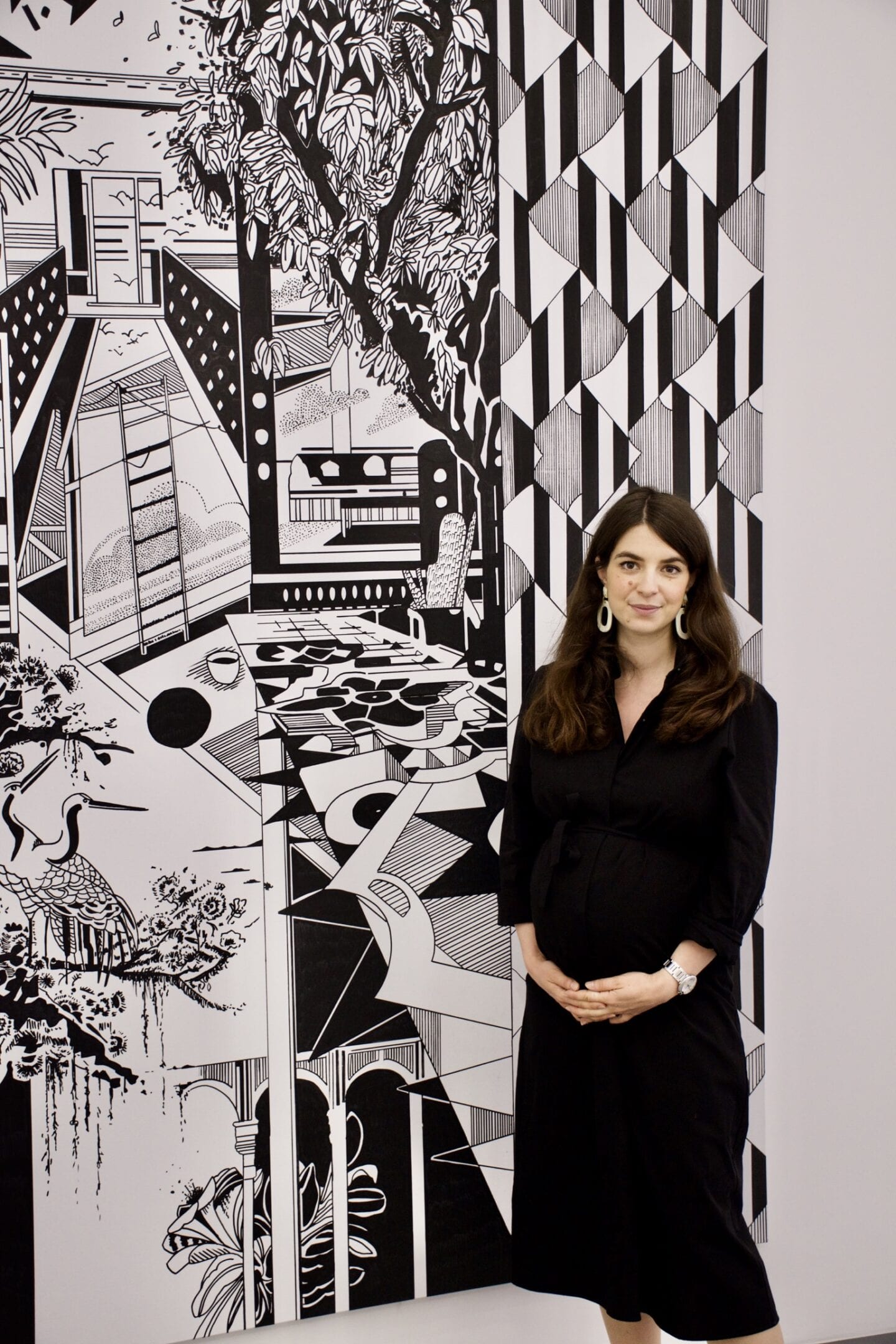 The gallerist founded Galerie Anne-Sarah Bénichou in 2016 in the Marais in Paris, after studying Art History and Literature as well as several experiences in the art market, auction houses, and galleries. Bénichou represents French and international contemporary artists, both emerging and established, often organizing solo or group exhibitions in partnership with curators, philosophers and writers. She is also a member of the board of the Paris Gallery Weekend, the Board of Directors of the CPGA and Project Director at Thanks for Nothing.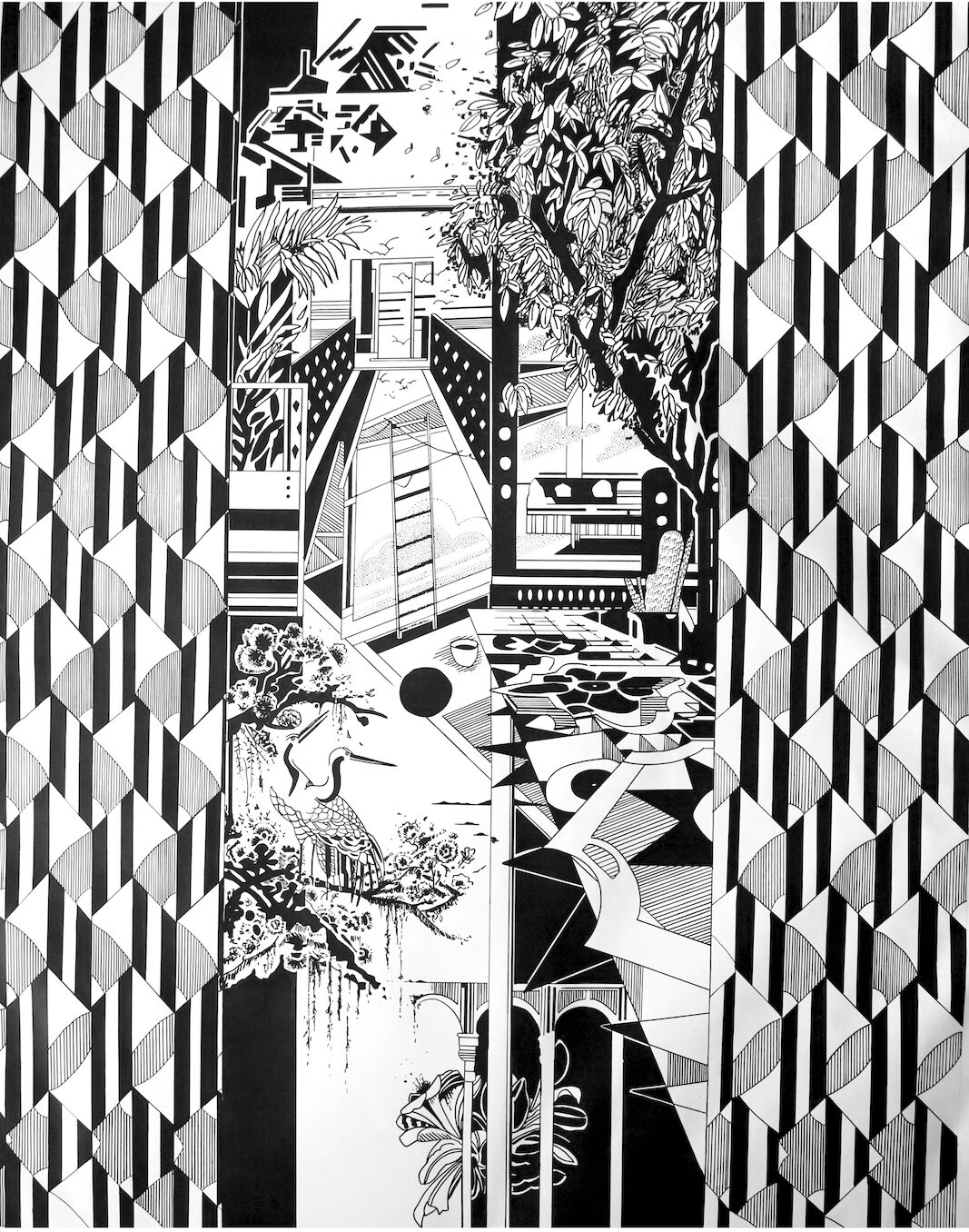 Favorite Artist: "My favorite artist of this exceptional weekend is obviously the one I exhibit. Chourouk Hriech is a drawer who conceives her work like a walk through space and time. Her work of art, on paper, on the walls, on the objects that surround us, is a call for contemplation of old and more recent architectures, real and imaginary, of figures, animals, vegetation and chimeras. Her drawings both articulate and confront urban and everyday-life patterns, following with equanimity the crazy world's race, like a desire of resistance and utopia.
For her second solo show at the gallery entitled '…et des échelles pour les oiseaux,' she focuses on the figure of the birds which is a very singular symbol for her, synonymous of spirituality and freedom. We conceived the exhibition as a political and poetic manifesto about the species extinction, notably due to the humanity excessive control on natural space. Hence, she questions our relationship with environment by drawing imaginary landscapes and by installing a dialogue between architecture and nature."
3. Marie Maertens, Journalist, Art Critic, Curator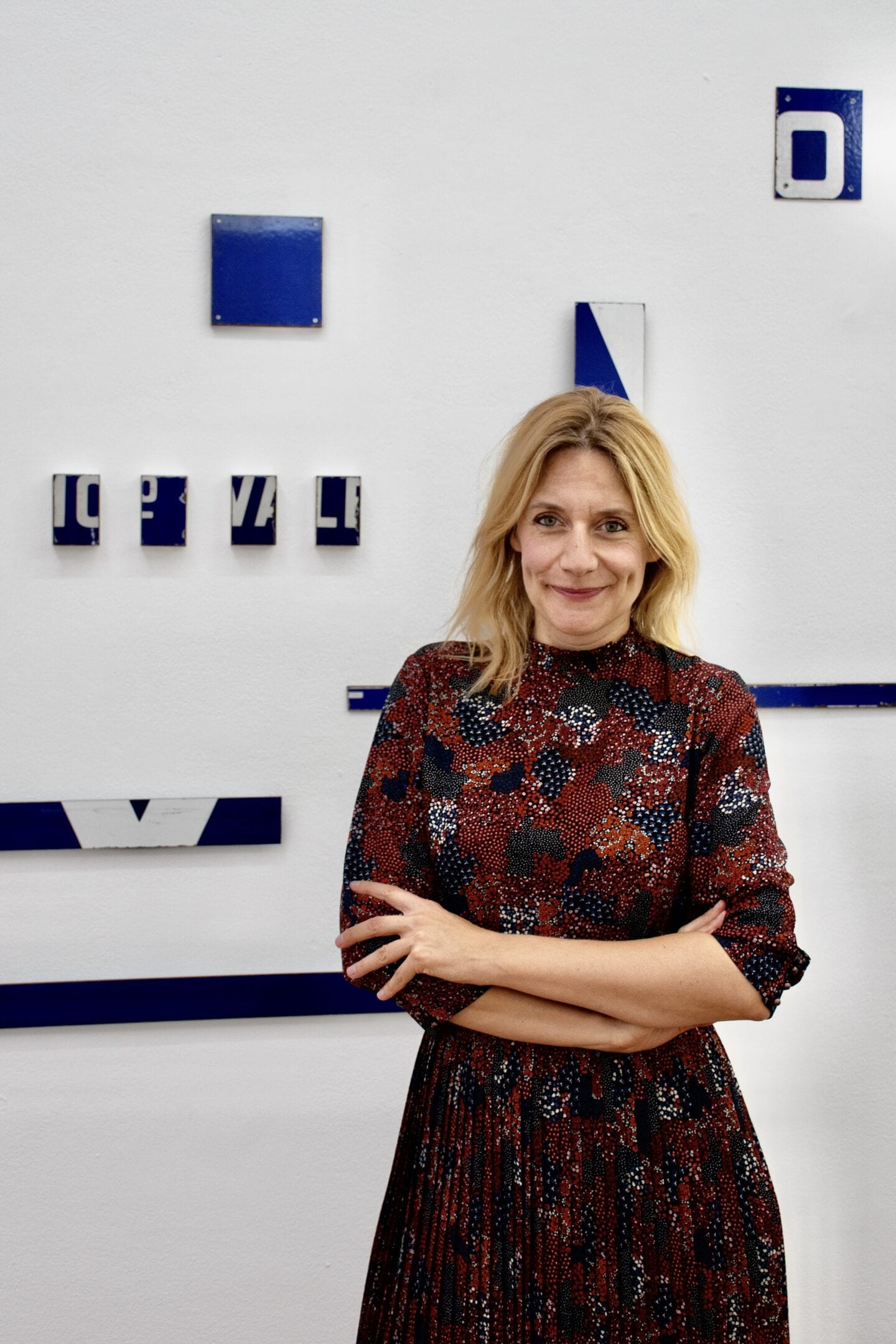 The Parisian art critic and curator is always working with artists from the French and international scene. From January to March 2020, Marie Maertens curated an exhibition called American Women: The Infinite Journey at the Patinoire Royale in Brussels. It was a group show that gathered 18 American artists. A few years ago, Maertens also curated an exhibition in Southern France and NYC that linked French historical artists to American artists (Joe Bradley, Mark Barrow, Sarah Braman, and more). "I like to make the link between France and the United States when it comes to the arts, because I believe that both worlds have something to offer to one another," she said. In spite of very different backgrounds, she believes that US and French artists often reach the same formal aesthetic.
During this Paris Gallery Weekend, Maertens's main event was the launch of two books she wrote for the Louis Vuitton publishing group, where she held talks and discussions with the artists who contributed to the book: "The idea is to host a wide audience of people who aren't always familiar with art history and make it accessible to everyone."
How did you become an art critic?
When I started as a journalist, I was working with a lot of artists. Some of them ended up asking me to write pieces for press releases, etc. Because I found that journalism was a job that actually forced you to work with an end product, I wanted to start curating instead of analyzing work. As a curator you are working creatively with the artists to make work specifically for an exhibition, and that's what I was interested in. I find it fascinating to start with an idea and reflect on it through dialogues with artists. For example there are three paintings that were made by Cassi A. Namoda, specifically for the show American Women. I am also thinking about Julie Curtiss, who made two drawings for the show while she was doing a residency in Japan and of course Loie Hollowell, represented by Pace Gallery who also made work for that same exhibition in Brussels.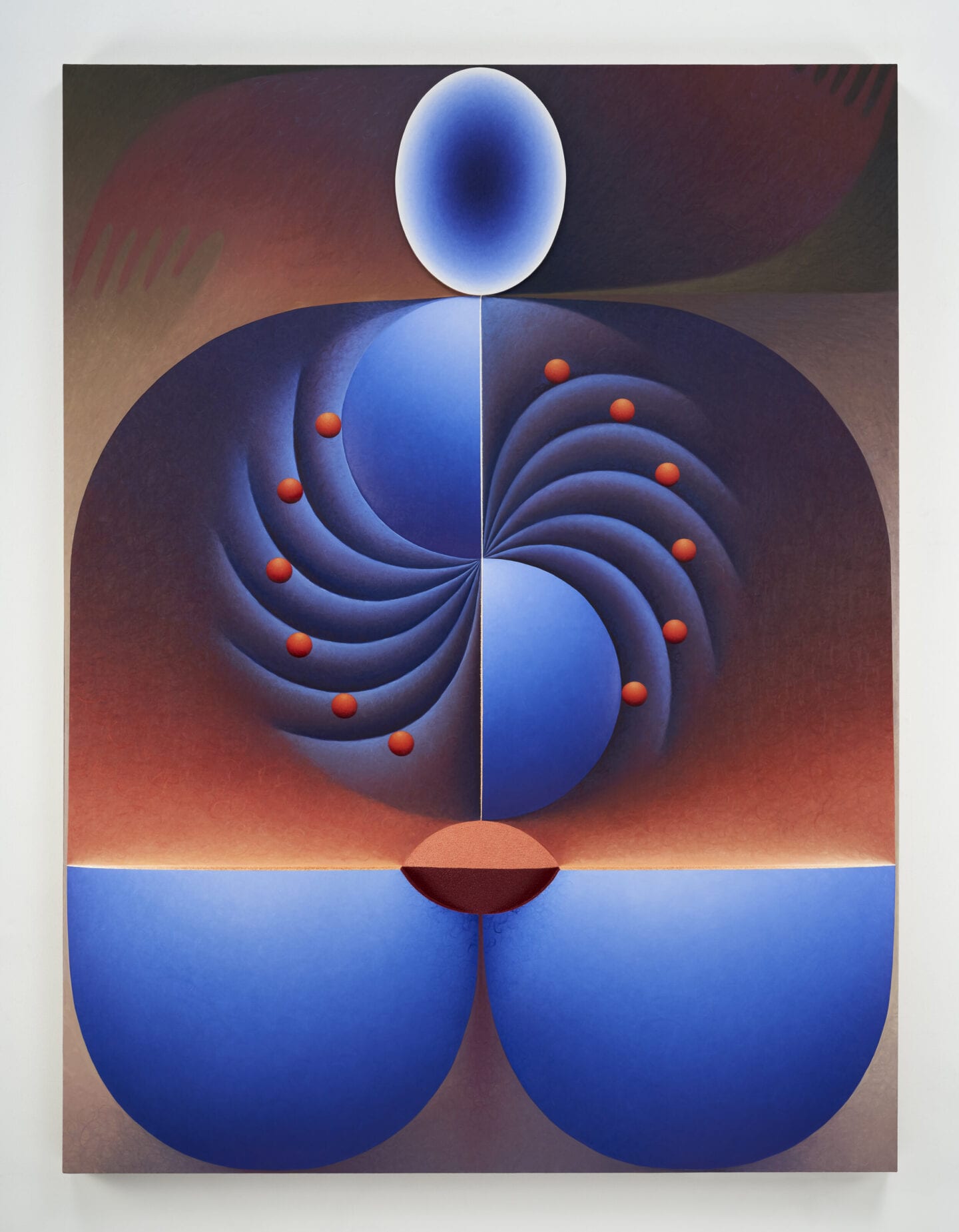 What is your way of supporting young emerging artists?
Most of the relationships I have built with artists happened over the years. I usually start by visiting their studios and from there I support them and watch them grow, while always staying in contact. There is trust that settles and it is then easier to ask artists to make work and take part in group shows. I discovered Loie in a little fair in Bushwick; that's where I saw her work for the first time. Little by little, the art world recognized her work and she joined Pace Gallery. At the show at the Patinoire Royale, Julie and Loie's works got sold right away. When people who are in art advisory ask me which artist they should follow, I tell them to look out for the next Loie and Julie. Rising artists that I really like for example are Amy Lincoln and Odessa Straub. And that's my job too, discover young artists and help them gain visibility by organizing shows with them.
4. Mélanie Huynh, Art Patron & Fashion Editor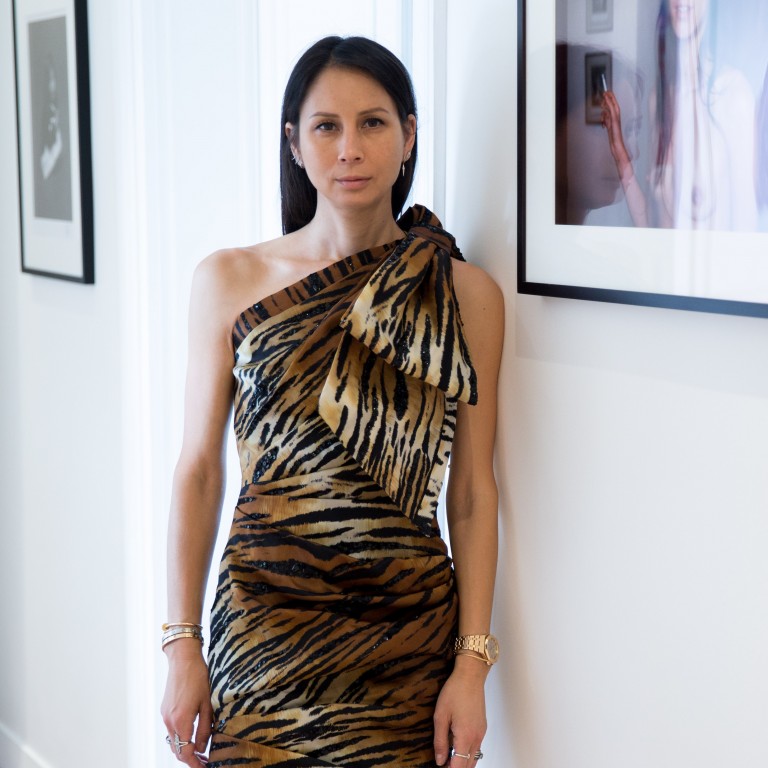 Each year, the art collector hosts exhibitions open to visitors at her family's estate near Bordeaux: Château Malromé, where the famous French painter Henri de Toulouse Lautrec spent the remainder of his life. Centering the castle around art, Hunyh showcases artists such as Kawamata, Araki, Moriyama, Jeremy Demester, Prune Noury, and more.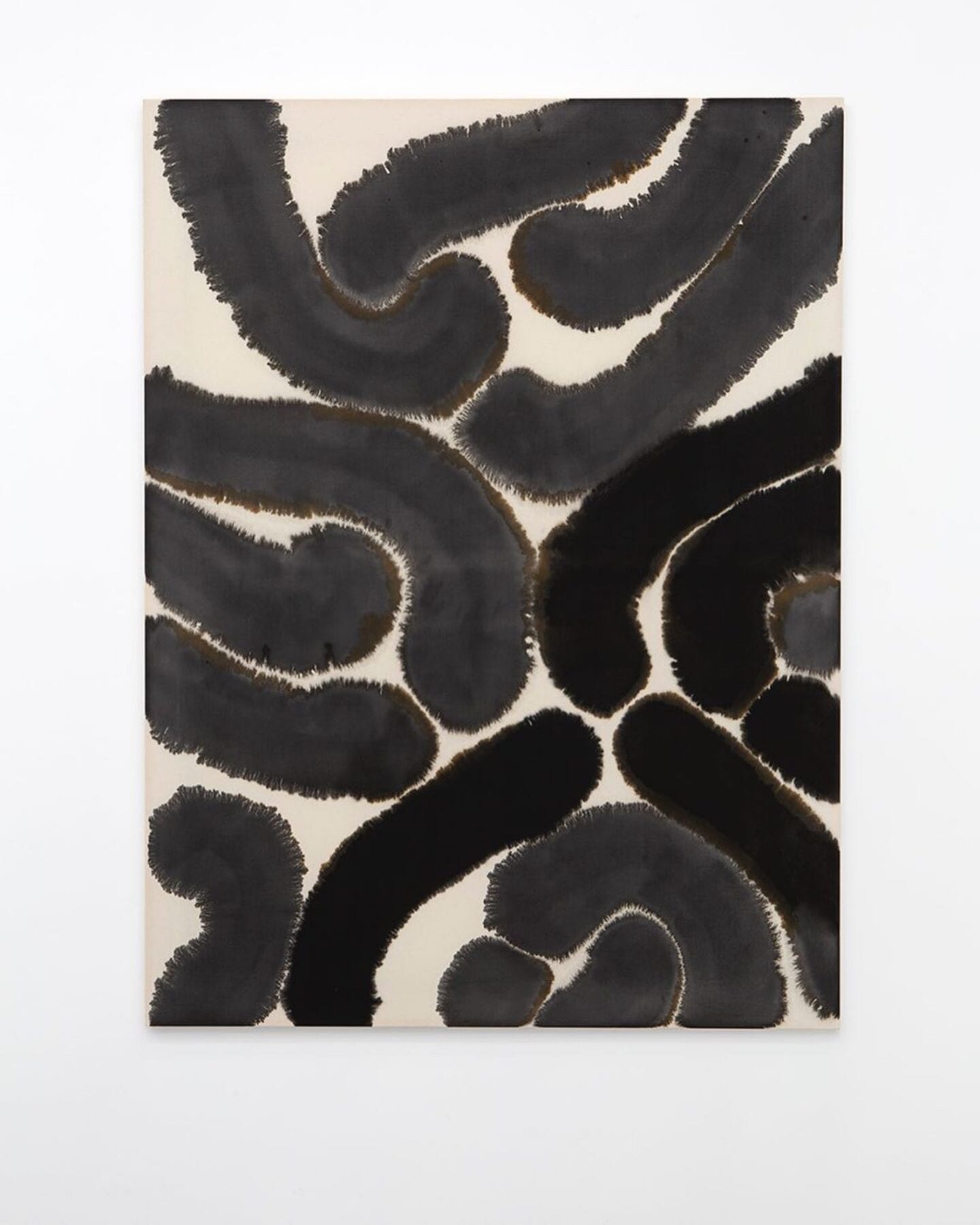 Favorite Artist: "I love the work of Latifa Echakhch, you can see her beautiful black ink paintings at kamel mennour gallery (6 rue du Pont de Lodi). She is my favourite because her work can be conceptual and extremely poetic at the same time which I think is not easy for an artist. She will represent Switzerland at the next Venice Biennale."
5. Joy des Horts, Event Manager of Galerie Perrotin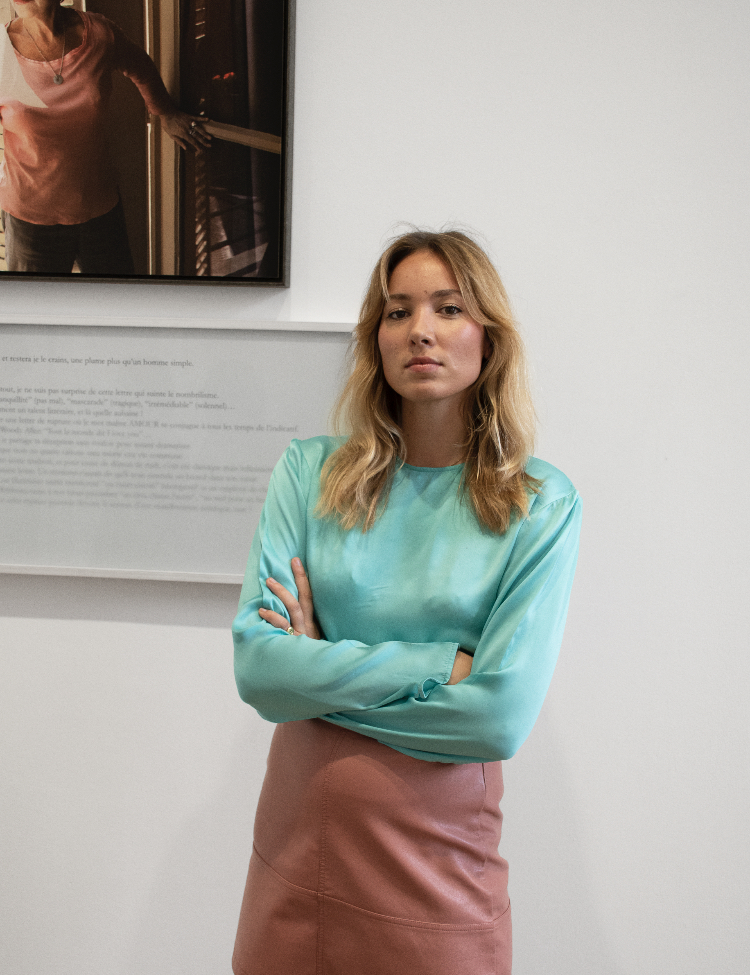 As Event Manager of Perrotin Gallery, Joy des Horts produces and coordinates the promotion of artists, shows and galleries through memorable events, from art talks to stunning parties. Galerie Perrotin is now worldwide (New York, Hong Kong, Seoul, Tokyo, Shanghai, Paris and its opening at Matignon).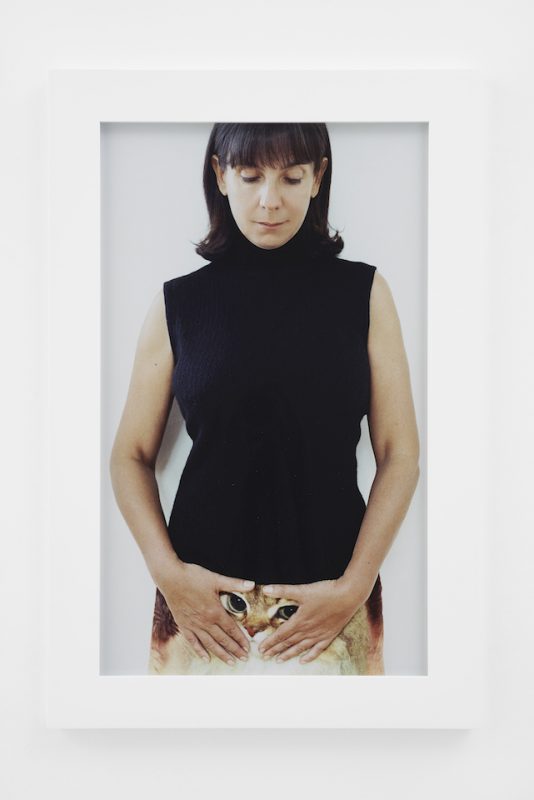 Favorite Artist: "Sophie Calle! Her work, playing with exhibitionism and voyeurism, have never been this contemporary with our Instagram era. She has developed a practice that is instantly recognizable for its distinct narrative elements and frequent combination of images with text. We show Prenez soin de vous (Take Care of Yourself) on the occasion of Paris Gallery Weekend, from July 2 to July 5 in our private space located at 60 rue de Turenne in Paris. This series blurs the boundaries between the intimate and the public, reality and fiction, art and life. Exhibited at the Venice Biennale, it shows 107 women dissecting a break-up letter, transforming it as a script, poetry, dance number, creating a funny offset with the original material, emptying it of its substance through repetition. Sophie Calle methodically orchestrates here an unveiling of reality—her own and that of others—while allocating a controlled part of this reality to chance. A way for the artist to 'take care of her.'"
6. Rebecca Lamarche-Vadel, Curator & Director of Fondation Galeries Lafayette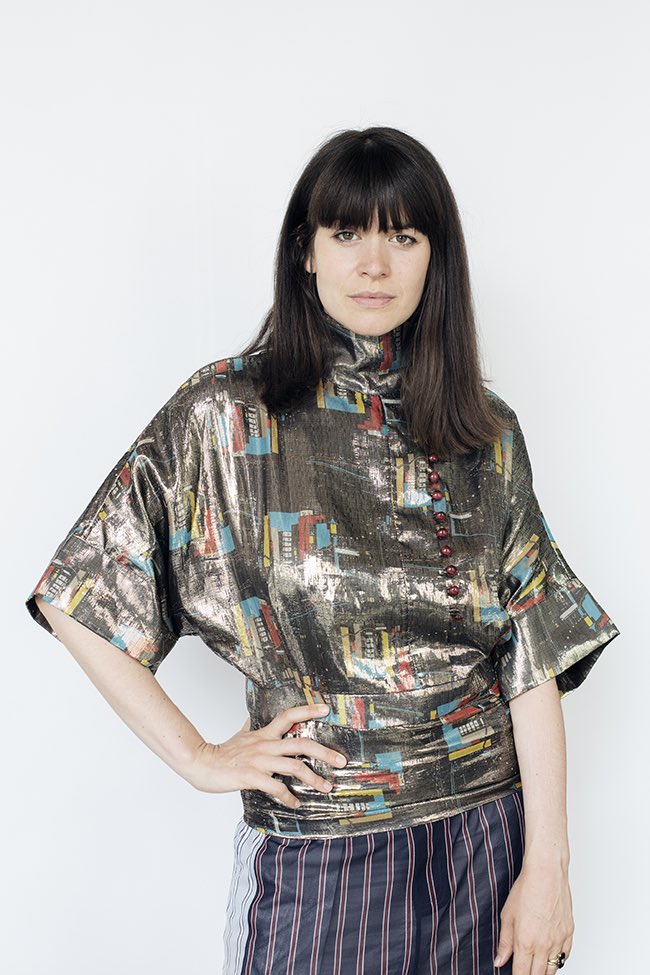 Rebecca Lamarche-Vadel is the Paris-based curator for the Palais De Tokyo and director of Lafayette Anticipations, a private foundation which oversees initiatives for the support of contemporary creation. Dedicated to modern and contemporary art, Lamarche-Vzdel puts on large scale exhibitions that span installation, dance, sculpture, photography and spoken word.
Lamarche-Vadel also combined her interest in experimental curation by creating a digital exhibition movie based on the transformative power of scent inspired by Chanel's Nº5 L'EAU called The Fifth Sense. The project brings together six female artists, taking the viewer through space and time, emotion and transmutation, and focusing on five themes of ephemerality, the body, emotion, attraction and rebirth. The film is fluid and unconfined by physical space and explores the way an exhibition and art are composed of layers and notes, just as fragrance is, through installation, dance, sculpture, photography, spoken word and musical score.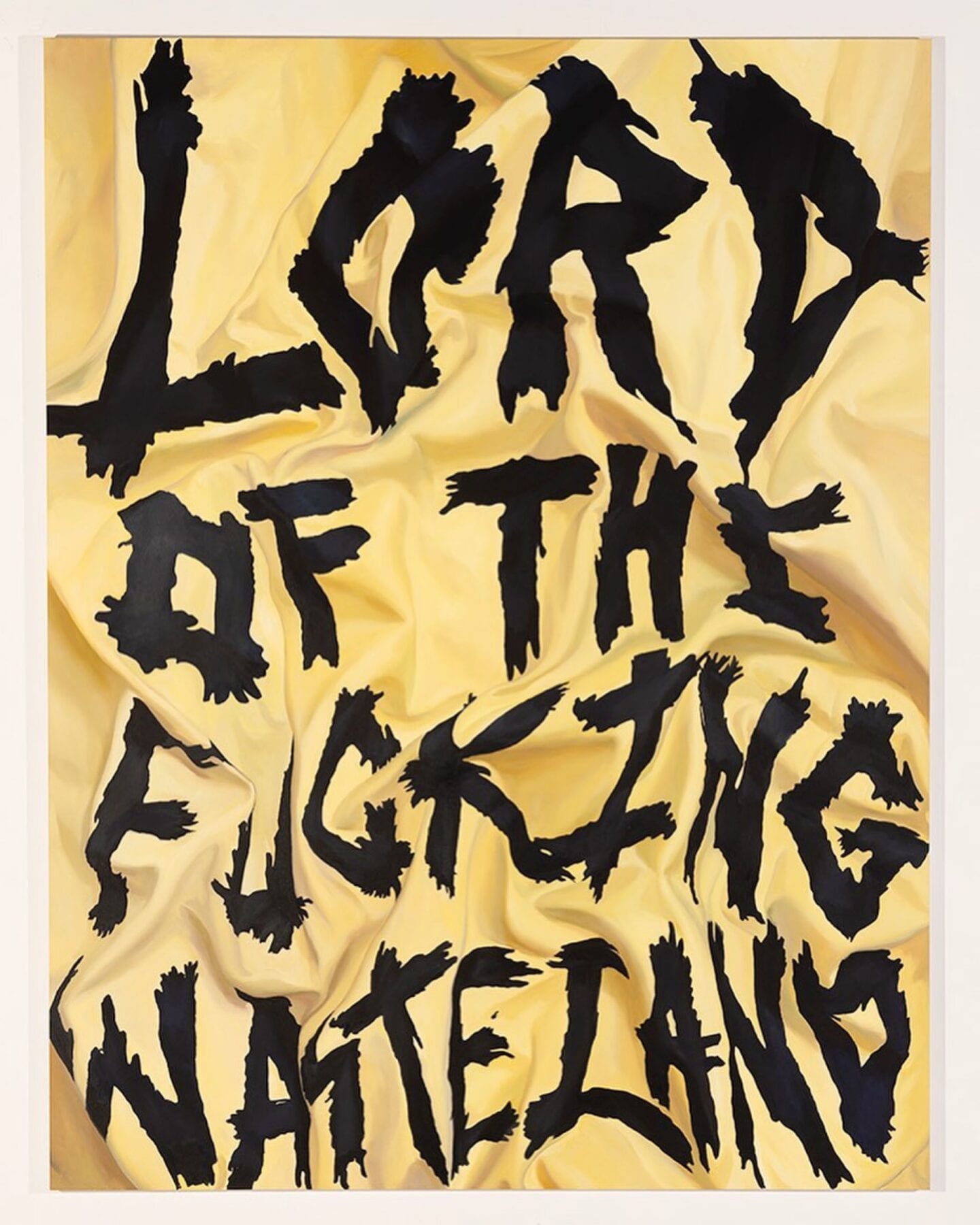 Favorite Artwork: "Striking paintings by Miriam Cahn at Galerie Jocelyn Wolff, drawings by Marcel Dzama at David Zwirner, soothing paintings by Julie Beaufils at Balice Hertling, well-aligned Niel Toroni at Marian Goodman Gallery, David Wojnarowicz as Rimbaud and Felix Gonzalez Torres as fortune cookies at New Galerie, crumpled bitcoins by Eliza Douglas and flying lighters by Claire Fontaine at Air de Paris."
7. Marine Van Schoonbeek, President and Co-Founder of Thanks for Nothing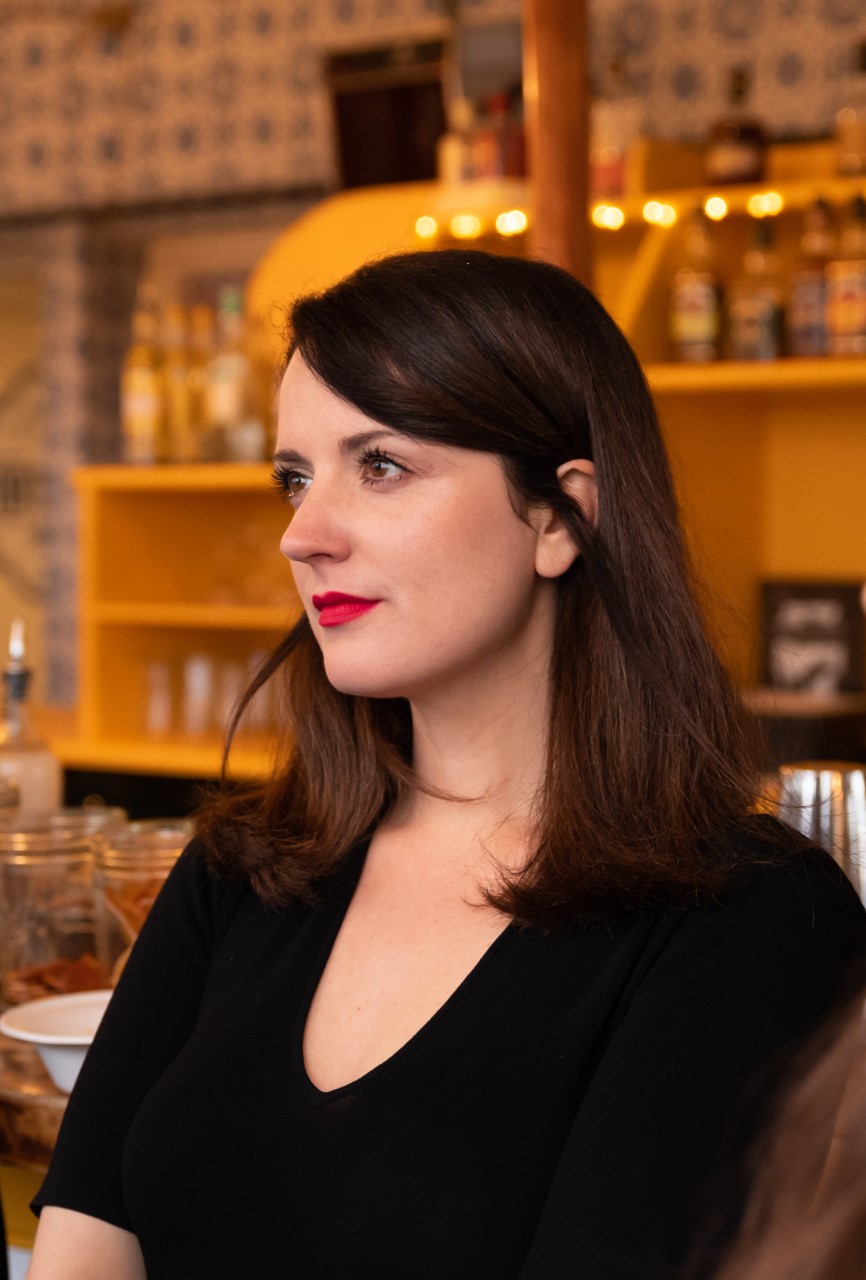 Marine Van Schoonbeek leads Thanks for Nothing as an NGO and a philanthropic platform that brings together the art world and solidarity driven projects. Since 2017, she's been working on creating exhibitions, organizing benefit auctions and a variety of festivals in dialogue with a social commitment. Through these platforms, Van Schoonbeek has raised more than 2 million euros by welcoming sometimes more than 5000 people during events.
Thanks for Nothing also created a symposium at the Louvre Museum on art and commitment to inspire the new generation, that will be the one in charge tomorrow, to make sure they get involved with social commitment. "Here, we are at Les Grands Voisins, a space in Paris, run by a collective of NGOs," she says. "The space will close in September and we were selected by the city of Paris to reinvent the entire space. We are going to create a new center for arts and solidarity that will open in 2024. We will have to organize more than 4000 square meters to include a new cultural center with 1000 square meters dedicated to exhibitions. We will also build 20 artists studios and open residencies programs. We will have restaurants led by the refugee food festival, which is an NGO that helps refugee chefs now welcome in France. We will have a social incubator of new companies working on social impact, environmental issues and so on. Being able to open our own space in 4 year, is an amazing challenge. It's the most important cultural project led by the city of Paris to rethink the entire area and develop the 14th arrondissement. It is an international project, we will collaborate with major artists and universities throughout the globe."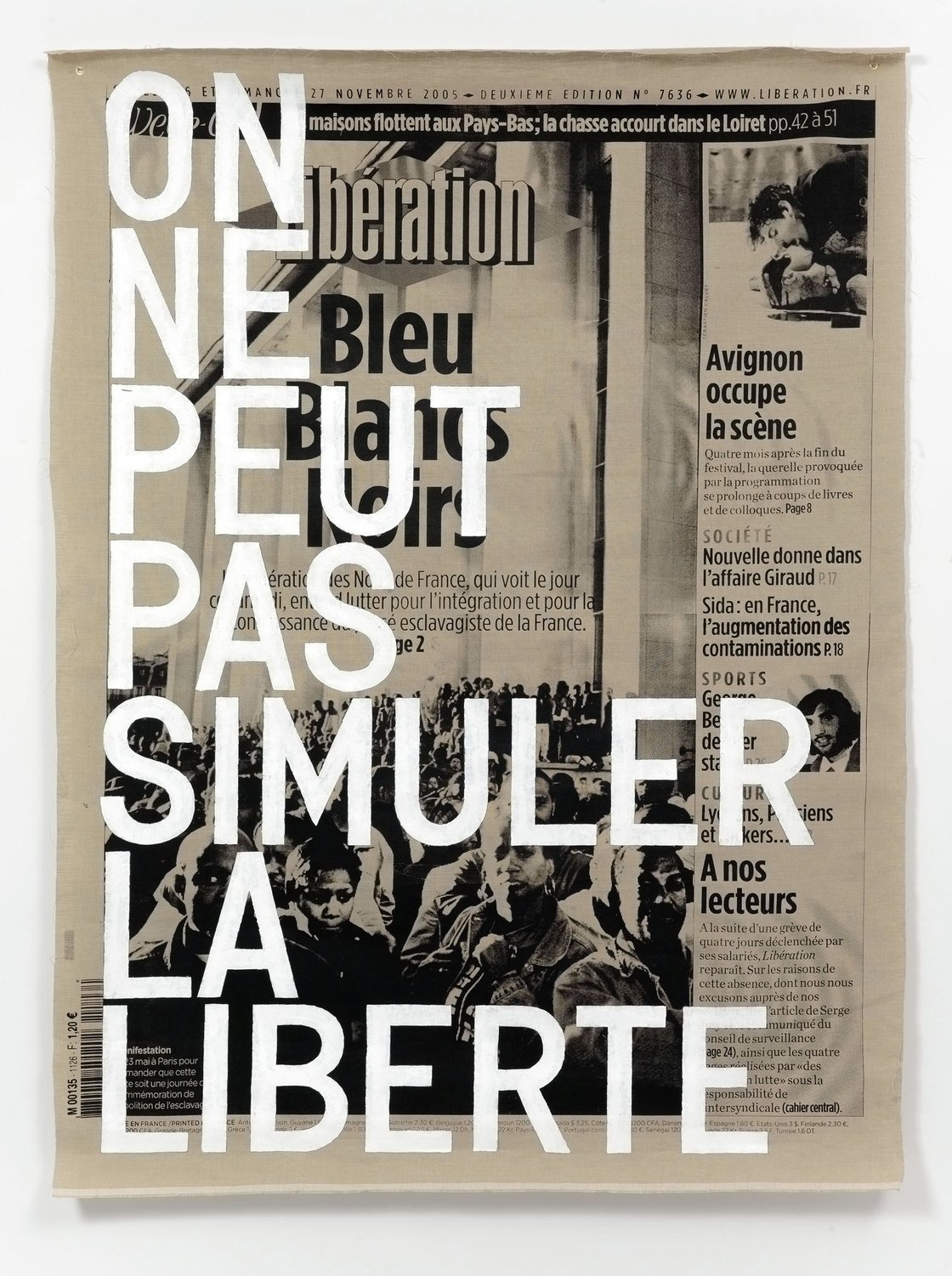 Favorite Artist: "I am looking forward to seeing the exhibition at the Galerie Chantal Crousel. Before founding Thanks for Nothing, I was the director of this gallery. It is with Chantal and with the gallery that we created our first project: Do We Dream Under the Same Sky. This project was a benefit auction to support refugees and the welcome of refugees here in Europe. We raised 2 million euros. Thanks to Chantal the project was absolutely fantastic. My best souvenir from my time at Chantal Crousel was an exhibition by a Thai artist, Rirkrit Tiravanija, who also titled Do We Dream Under the Same Sky. Tiravanija also named Chantal's exhibition for the PGW: Tomorrow is the Question. I know that Chantal has been planning this exhibition during confinement as a reply to the global situation. This type of work is mainly what we support as well: how the voices of the artist can address social and political issues as well as our society as a whole. This is why I think this exhibition is very important in today's context. Tomorrow is the Question is also a question by itself and I believe that the voice of the artist can really give an answer, and a more poetic and symbolic one to what's going on. Maybe that's the way to create a community that can also think of a new tomorrow. This should be the artist and exhibition to see during the Gallery Weekend, but there are many others to see. I believe that this one is a great response to what we've been through."