The Art Guide to New York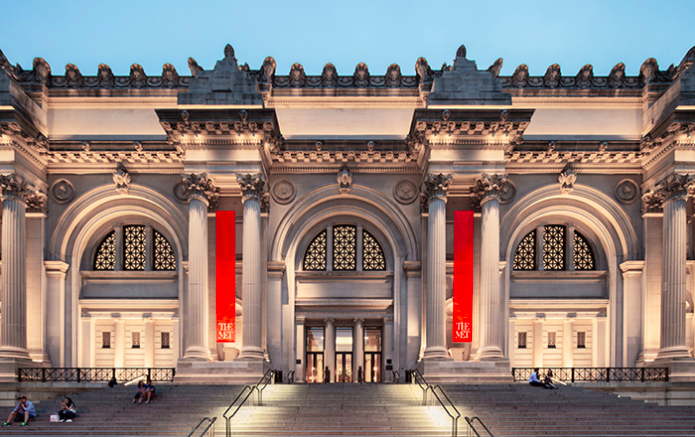 From museums, to art fairs, to auctions, to contemporary galleries, New York City has been an international hub of the art world for decades and home to many famous artists, dealers, and collectors in history, including Peggy Guggenheim, Gertrude Vanderbilt Whitney, and more. In this guide we present some of our favorite galleries for contemporary art by neighborhood, museums to see, current exhibitions featuring women artists, and several gallerists who defined the New York art world.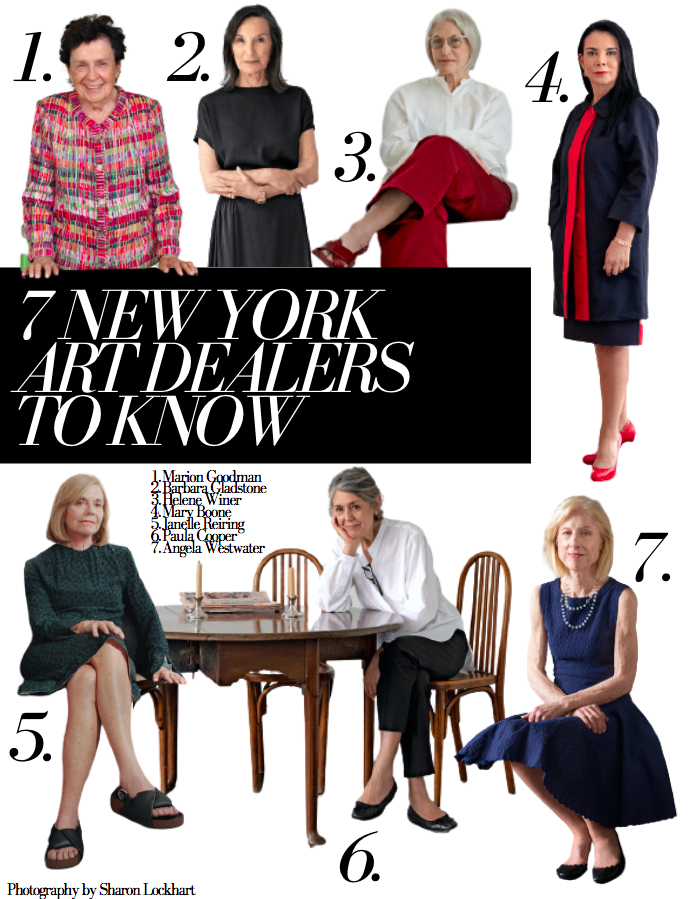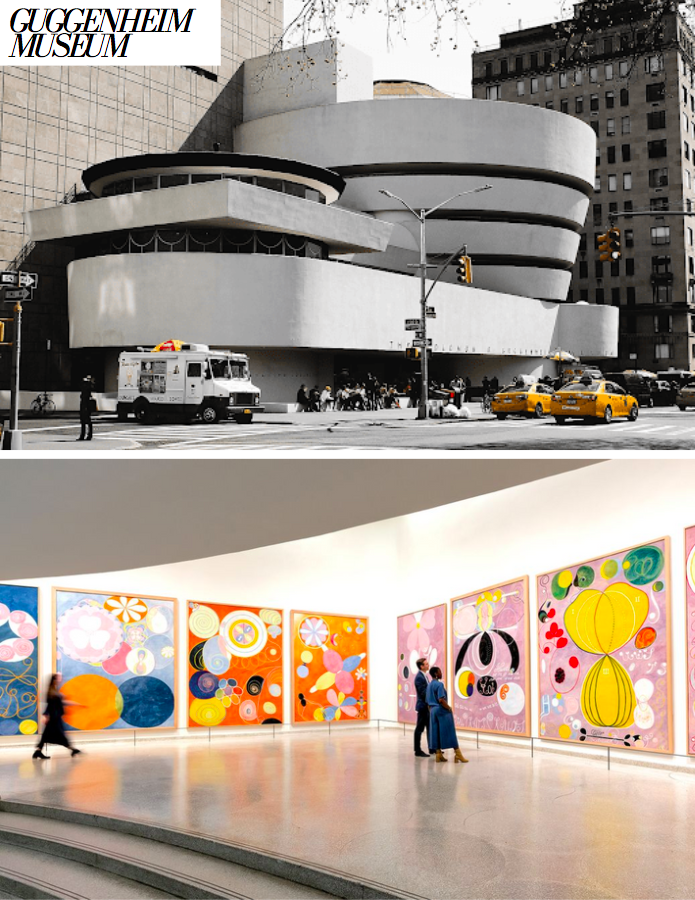 The Solomon R. Guggenheim Foundation was founded in 1937, and its first New York–based venue for the display of art, the Museum of Non-Objective Painting, opened in 1939. The need for a permanent building to house Guggenheim's art collection became evident in the early 1940s, and in 1943 renowned architect Frank Lloyd Wright gained the commission to design a museum in New York City. The Solomon R. Guggenheim Museum opened on October 21, 1959.
In 2018, the Guggenheim famously showcased a solo exhibition of Swedish artist Hilma af Klint, which took the art world by storm. Organized by Tracey Bashkoff, Director of Collections and Senior Curator, with David Horowitz, Curatorial Assistant, the exhibition focused on the artist's breakthrough years, 1906–20, when she first began to produce nonobjective and stunningly imaginative paintings, creating a singular body of work that invites a reevaluation of modernism and its development.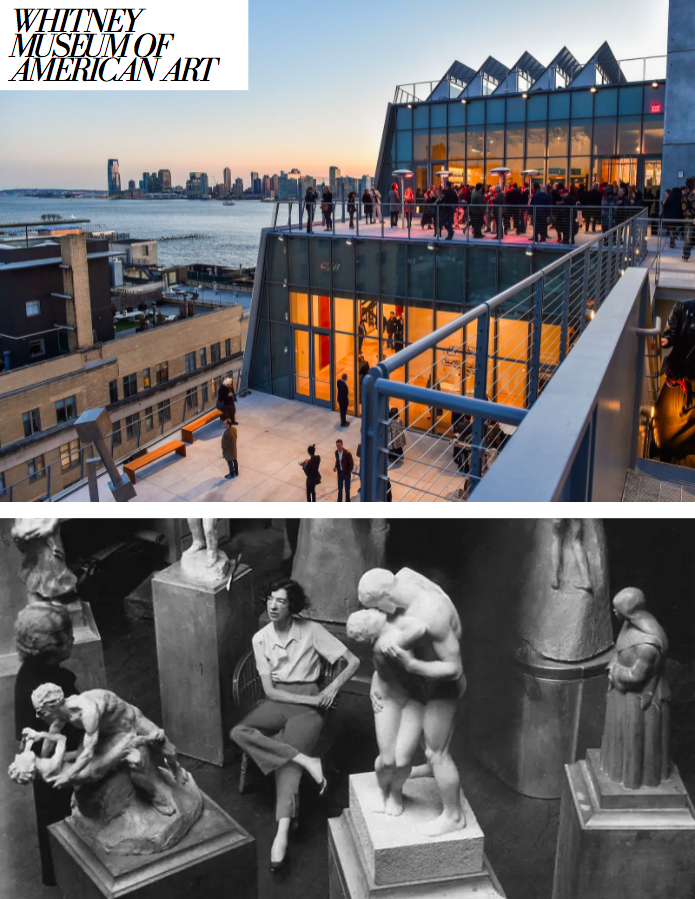 First called the 'Whitney Studio Club' in 1914, Gertrude Vanderbilt Whitney's most important contribution was her lasting legacy in creating an artists' club where young artists could meet and exhibit their works, which later evolved to be the Whitney Museum of American Art, now renowned as one of New York City's most prestigious art institutions. Whitney began as a sculptor in her mid-twenties when she started to distance herself from the high society world into which she had been born. She was determined to establish herself as a creative artist, though her wealth and being a woman in a world of mostly male sculptors made it difficult for her to be taken seriously. As both an artist and a patron, she devoted herself to the advancement of women in art, supporting and exhibiting in women-only shows and ensuring that women were included in mixed shows.
Four generations of Whitney women have served as presidents or board members of the Whitney Museum of American Art over the past 100 years, as it grew from a small, private club into a major public institution. With previously exhibited legendary artists like Carmen Herrera, Ruth Asawa, Toyin Ojih Odutola, Alice Neel, Emma Amos, and Julie Mehretu.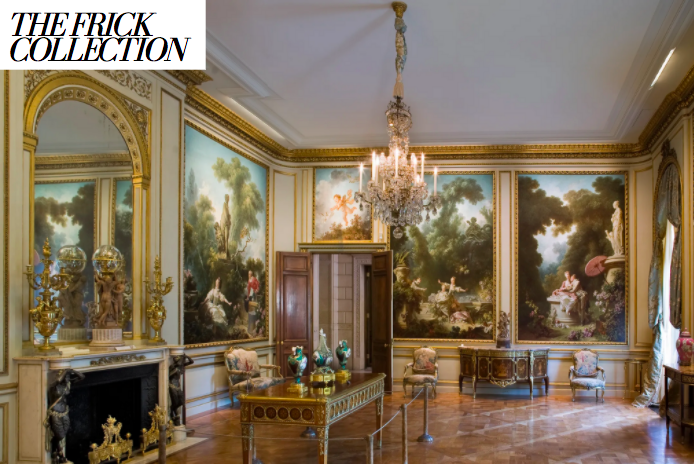 A visit to The Frick Collection evokes the splendor and tranquility of a time gone by and at the same time testifies to the power of great art collections to inspire viewers today. Housed in the New York City mansion built by Henry Clay Frick (1849-1919), one of America's most successful industrialists, are masterpieces of Western painting, sculpture, and decorative art, displayed in a serene and intimate setting. Each of the Collection's sixteen permanent galleries offers a unique presentation of artworks arranged for the most part without regard to period or national origin, akin to the way Frick enjoyed the art he loved before bequeathing it to the public.
Both the mansion and the works within it serve as a monument to one of America's greatest art collectors. Built in 1913-14 from designs by the firm Carrère and Hastings, the house is set back from Fifth Avenue by an elevated garden punctuated by three magnificent magnolia trees. Since Mr. Frick's death in 1919, the Collection has expanded both its physical dimensions and its holdings. Nearly half of the Collection's paintings and several important sculptures and decorative art objects have been acquired since then, and three times — in 1931–35, 1977, and in 2011 — the building has been enlarged to better serve the public.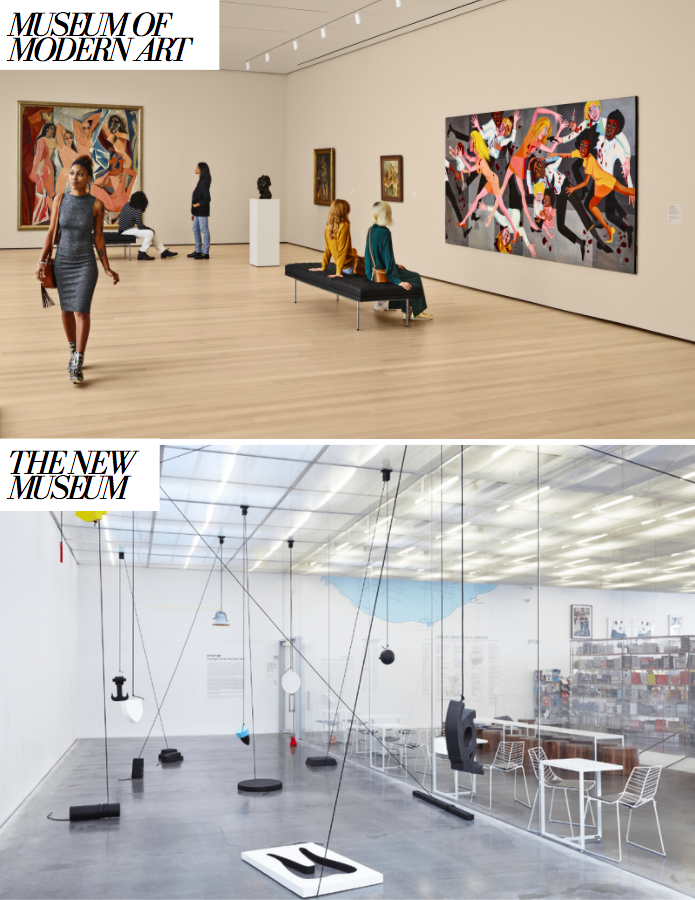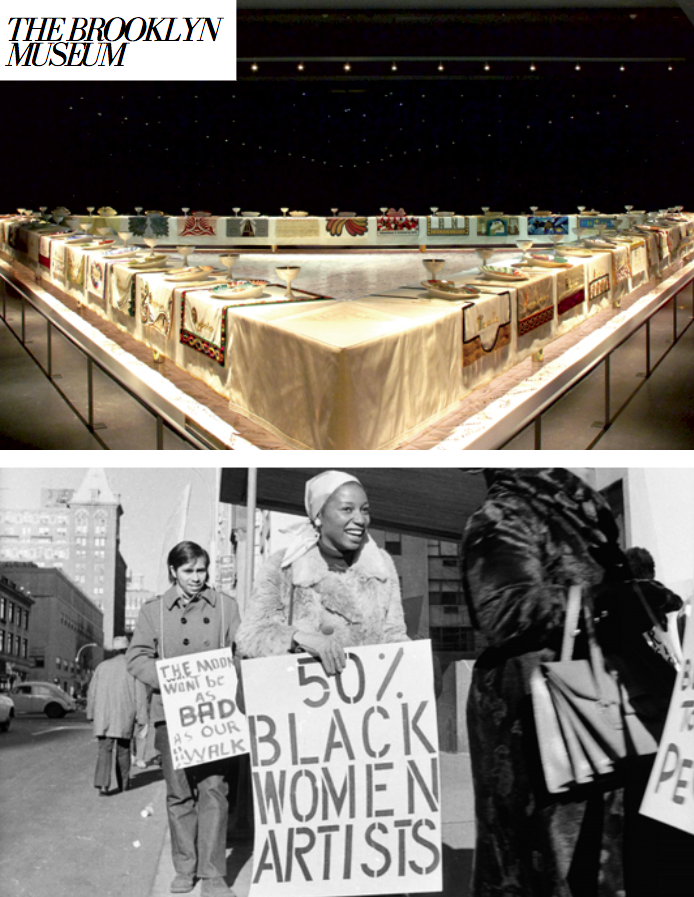 The Elizabeth A. Sackler Center for Feminist Art is an exhibition and education environment dedicated to feminist art—its past, present, and future. Among the most ambitious, influential, and enduring artistic movements to emerge in the late twentieth century, feminist art has played a leading role in the art world over the last forty years. Dramatically expanding the definition of art to be more inclusive in all areas, from subject matter to media, feminist art reintroduced the articulation of socially relevant issues after an era of aesthetic "formalism," while pioneering the use of performance and audiovisual media within a fine art idiom.
The Center's 8,300-square-foot space encompasses a gallery devoted to The Dinner Party (1974–79) by Judy Chicago, a biographical gallery to present exhibitions highlighting the women represented in The Dinner Party, a gallery space for a regular exhibition schedule of feminist art, a computerized study area, and additional space for the presentation of related public and educational programs.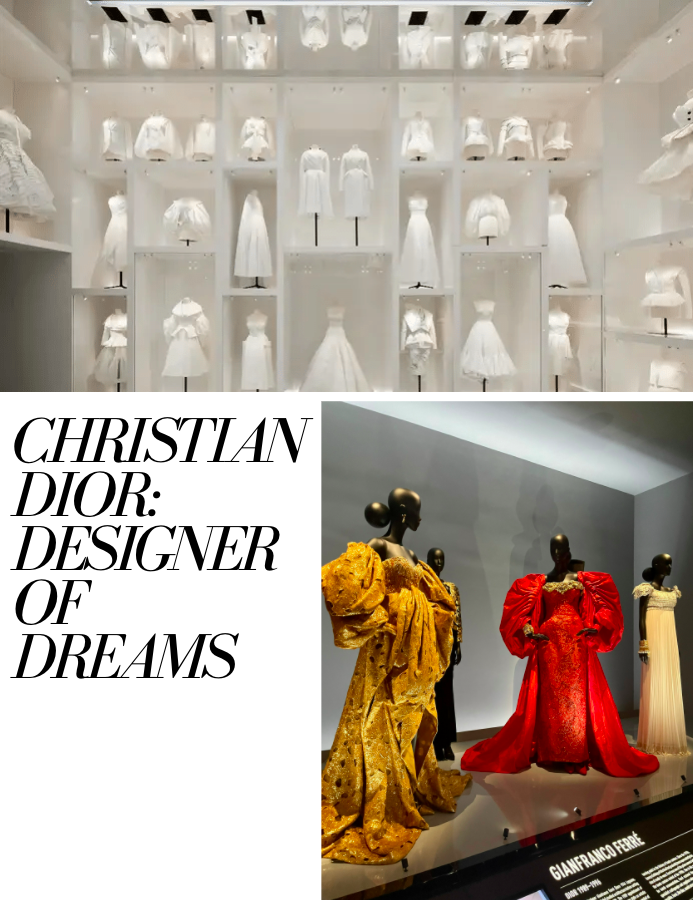 Currently at the Brooklyn Museum is Christian Dior's New York premiere of the exhibition Christian Dior: Designer of Dreams which traces the groundbreaking history and legacy of the House of Dior. The exhibition brings to life Dior's many sources of inspiration—from the splendor of flowers and other natural forms to classical and contemporary art.
With objects drawn primarily from the Dior archives, the exhibition includes a vast array of over two hundred haute couture garments as well as photographs, archival videos, sketches, vintage perfume elements, accessories, and works from the Museum's collection. The haute couture on view exemplifies many of the French couturier's fabled silhouettes, including the "New Look," which debuted in 1947.
Presented are galleries devoted to Dior and the artistic directors who succeeded him—Yves Saint Laurent, Marc Bohan, Gianfranco Ferré, John Galliano, Raf Simons, and Maria Grazia Chiuri. A toile room, a tribute to the Ateliers, and adjacent galleries of couture garments showcase the excellence of Dior's petites mains. The central atrium of our Beaux-Arts Court has been redesigned as an enchanted garden, and a concluding gallery celebrates dresses worn by stars from Grace Kelly to Jennifer Lawrence.