Paulina Olowska Dances With Duality and Spirits of Nostalgia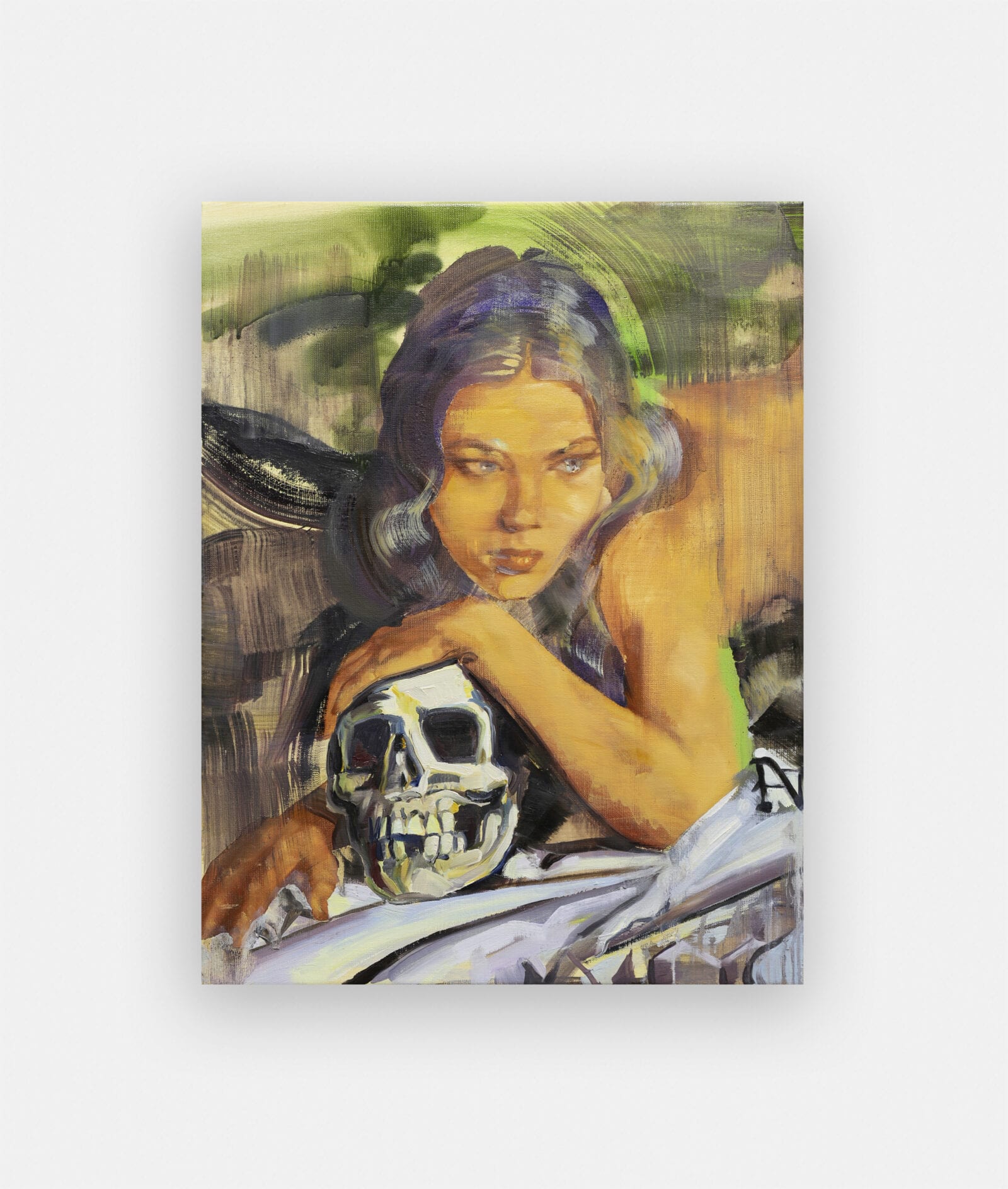 The Polish artist's solo exhibition, 30 Minutes Before Midnight, is now on view at Simon Lee Gallery, Hong Kong until June 19.
---
Born in Gdańsk in 1976, Paulina Olowska is a Polish artist who re-examines the representation of womanhood in the discourse of art history. Olowska works with a diverse range of media, including paintings, collages, ceramics, theater, and performances. The new body of paintings in her current solo exhibition 30 Minutes Before Midnight at Simon Lee Gallery, Hong Kong confronts modernism with an urgent sense of nostalgia. Devoted to exploring, remembering, and recuperating facets of socialism which have been deemed unimportant by the pressures of modernisation, these paintings are at once a celebration and a re-examination of history. Although rooted in Polish tradition, Olowska's works interweave popular symbols of the East and the West to strike the universal chord of relevance.
Alluding to past ideologies, commemorating collapsed cultures, and paying homage to outmoded aesthetics, Olowska's paintings unveil the female spirit that persisted behind the iron curtain in the 1960's and 1970's. Drawn from advertisements of that era, the painterly figures interrogate the capacity of the female gaze and redefine women's restrictive stereotypes. The arresting heroines who inhabit these works unequivocally express their own narratives, but they also serve as a mirror in which the viewer may perceive her own emotions. Olowska offers dualism in her practice: idealistic figures bathed in the light of pastel hues can be layered with a twist of darkness, while powerful personalities may unexpectedly emerge from docile figurines. The duality embedded in Olowska's oeuvre becomes a continuous dance with the past that is open to reinterpretation and reinvention.
Since she received her BFA from the Art Institute of Chicago, her MFA from the Academy of Fine Arts in Gdańsk, and was awarded The Aachen Art Prize in 2014, Olowska has gained extensive international acclaim. Her work belongs to major museum collections and has been featured in numerous museum exhibitions, including Centre Pompidou in Paris, National Gallery of Art in Warsaw, Tate in London, Haus der Kunst in Munich, New Museum in New York, and Museum of Modern Art in New York and San Francisco.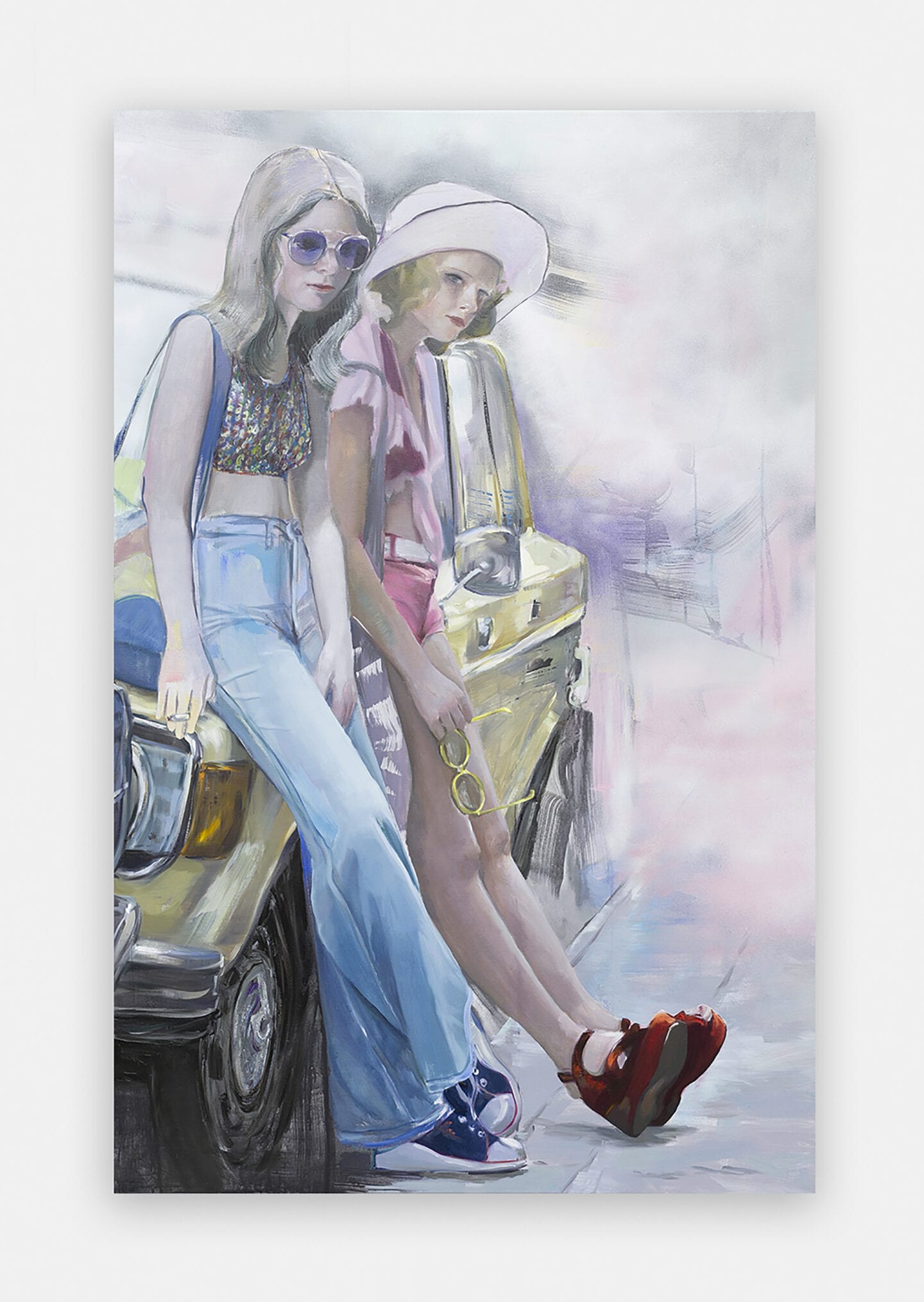 Can you tell us about your background, and what drove you to become an artist?
I come from a very artistic family. My grandmother was a painter, and my grandfather was a violin player. The house where I was raised in Gdańsk, Poland was similar to a Salon. My grandmother–who had the look of Gertrude Stein–loved to host friends, so our house was always surrounded by artists. Growing up, I really admired these artists. I thought they were so imaginative in contrast to the greyness that pervaded Poland in the 80's, when clubs and restaurants were not really accessible. Being surrounded by creatives made me decide to become an artist. I started to take drawing and painting classes, and I also followed my passion for dance by enrolling in the government's ballet school. Even though I eventually landed on painting as my main medium, you can still feel the influences of dance in my works. Making paintings allows me to speak to women, and also refashion the representation of women.
We are very impressed by your solo exhibition 30 Minutes Before Midnight at Simon Lee Gallery in Hong Kong. What was the inspiration behind this body of work?
The story I wanted to tell in this show is about the duality of representation and interpretation. While the paintings are figurative, they are also open to different audiences to interpret and finish the narrative. Duality is embedded in each work: the contrast between positive and negative emotions, as well as between the day and the night.
While I was planning the exhibition, I was reading The Creative Feminine and her Discontents by Juliet Miller, where she talks about how women still don't have enough opportunities to be fully expressive. This really resonated with me, and I began to ponder on situations that encouraged women to be expressive. And I realised that the night-time gives women the capacity to be highly expressive–because of the nature of dreams, the drama that comes with darkness, and women's cyclical relationship with the moon.
The paintings in this show are reflective, emotional, and embrace duality. The works represented in daylight are a celebration of delight, but they can also be tinged with a sense of suspense. For example, Grazyna, The Modernist (2021) depicts a woman wearing a white fur coat and playing with a classic German Shepherd, which hints that she is in the 1970's. She seems to represent a figure full of light and joy, but there is a second layer behind the work. The building in Le Corbusier-style peeking out from the trees behind the woman sheds light on the historical context of the painting: these apartment buildings were designed to have such flat walls that they were often used as walls to screen women's rights' videos during our protests in Warsaw. This is an example of the duality and the tension between light and darkness that exist in every image.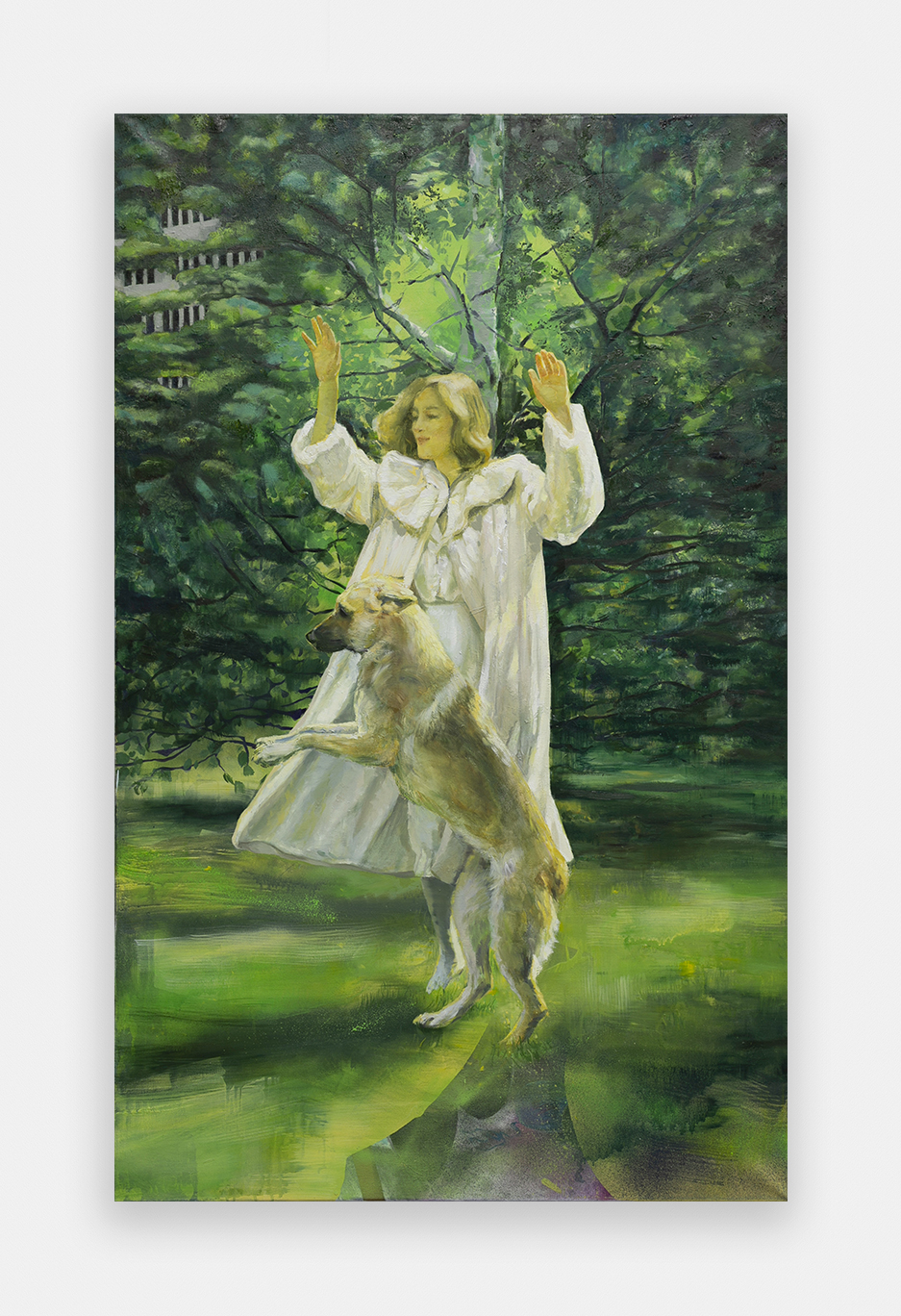 Who are the women in your paintings? What would you like to convey about the female experience through your heroines?
I take advertisements from old Eastern European magazines, and re-paint the female figures in my work. I have always been fascinated by the representation of female figures in Eastern European magazines from the 1960's and 1970's. This was an interesting era where capitalism and fashion houses didn't exist in Poland. However, the socialist regime still wanted to have the pretense of giving people fashion choices, so the magazines would put out 'advertisements' that showed you options: you could buy a skirt in stripes or a skirt in dots. These advertisements were not at all like those in the West. They were actually much more casual, charming, and authentic. Because professional models and an idealised standard of beauty did not exist, they portrayed regular women of every age and size in the advertisements. Since I have displayed my paintings at the Museum of Modern Art in Warsaw, I have actually met a couple of the women I painted from the advertisements!
The women in my paintings hold their own stories, but they also become a mirror in which the viewer can interpret her own narrative. For example, Brittany and Daimons (2021) was painted after I read an article on Brittany, and thought that it was a classic story about how fast we fall when we don't reach the heights that others set for us. It's a tragedy when the bubble bursts for a public figure like her, because the whole world simply watches. So I decided that she deserves a painting. I also think too much of art history has depicted beautiful, nude women. I wanted to paint real women with real emotions–the positive, the negative, and every shade of emotion in between.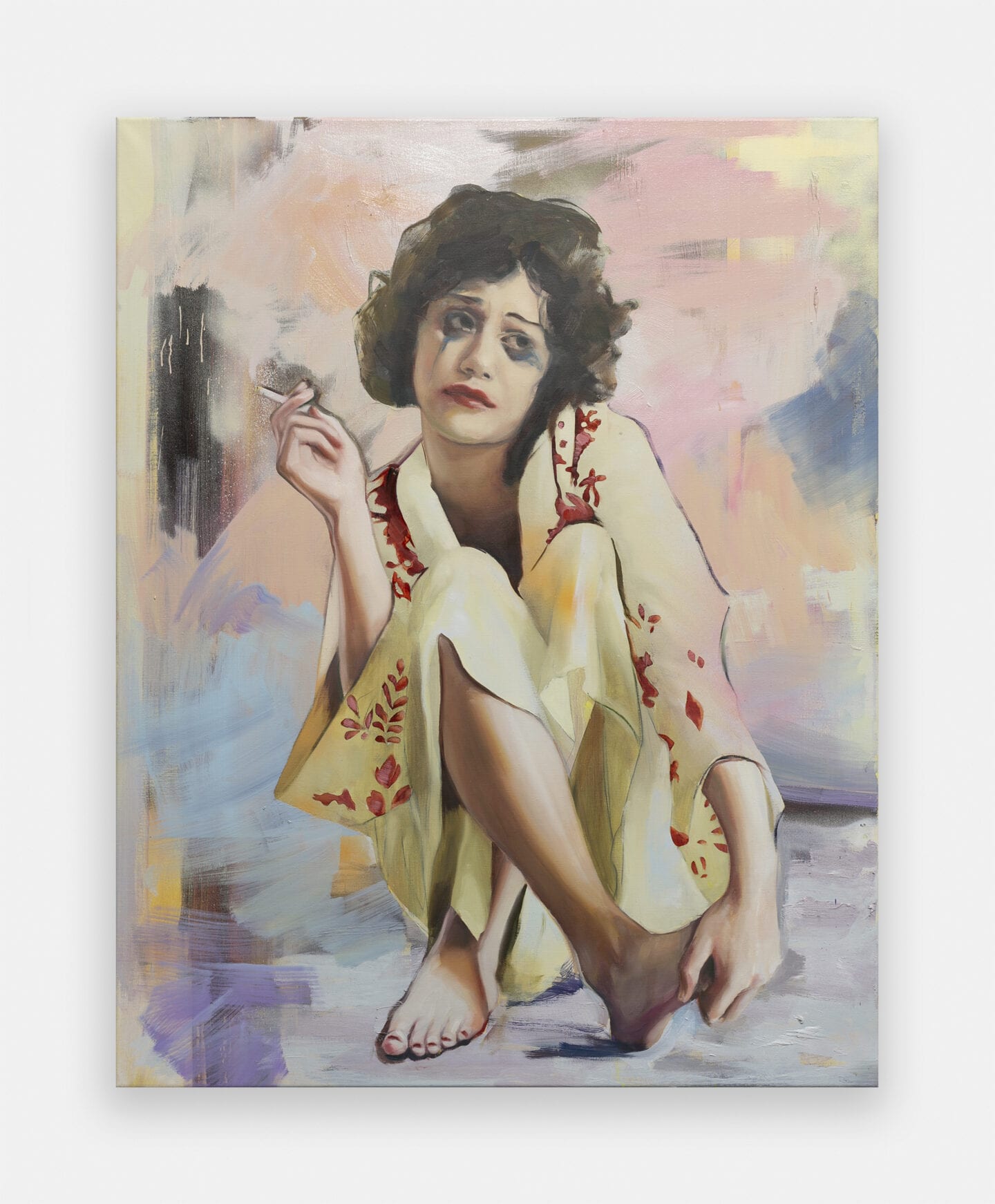 What would the heroines in your works have to say about female desire?
As an artist, I feel that my works are an extension of myself, and the female figures are in some ways self-portraits. So the heroines in my works would have a lot to say about feminism!
When I depict my idealised female figure, she is relaxed and confident. I'm very inspired by activists, feminists, and writers who can move our thinking. I try to stay on top of the subject, but there's still room for more to be done. For example, I would love to see more women in leadership positions at art institutions around the world.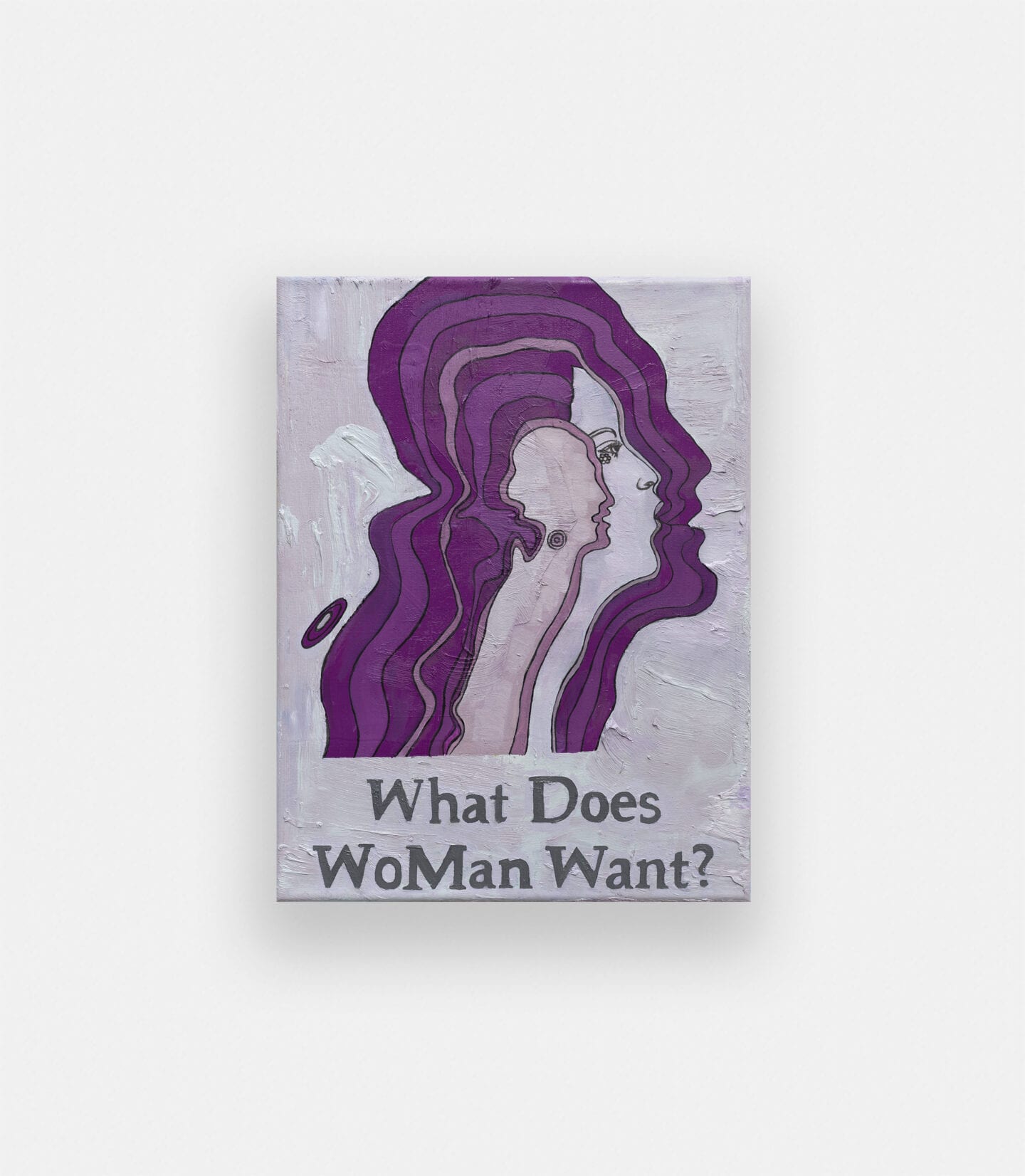 You work with a range of media in your practice—from paintings, collages and sculptures to performances, installations and urban intervention. What is your favourite medium to work with?
As you know already, I love duality, as I find it gives me a wider perspective as an artist. So although I am at the core a painter–it's what I've been working on the longest–I also love to play with many other mediums in my practice. I love being able to collaborate with different types of artists through other media, such as performances and curatorial projects. I love ceramics too, because it's very hands-on.
Fashion is also very important to me as a woman artist, not only because it can be used to express personality, but also because it is a form of art which combines the crafts of creativity with community. Vogue Polska approached me because they wanted an artist to advise them on their magazine, and I really think we are moving towards more collaborations that stress on community-building.
At the end of the day, I don't have one single favourite medium. The magic spell is to have belief in your work and your vision.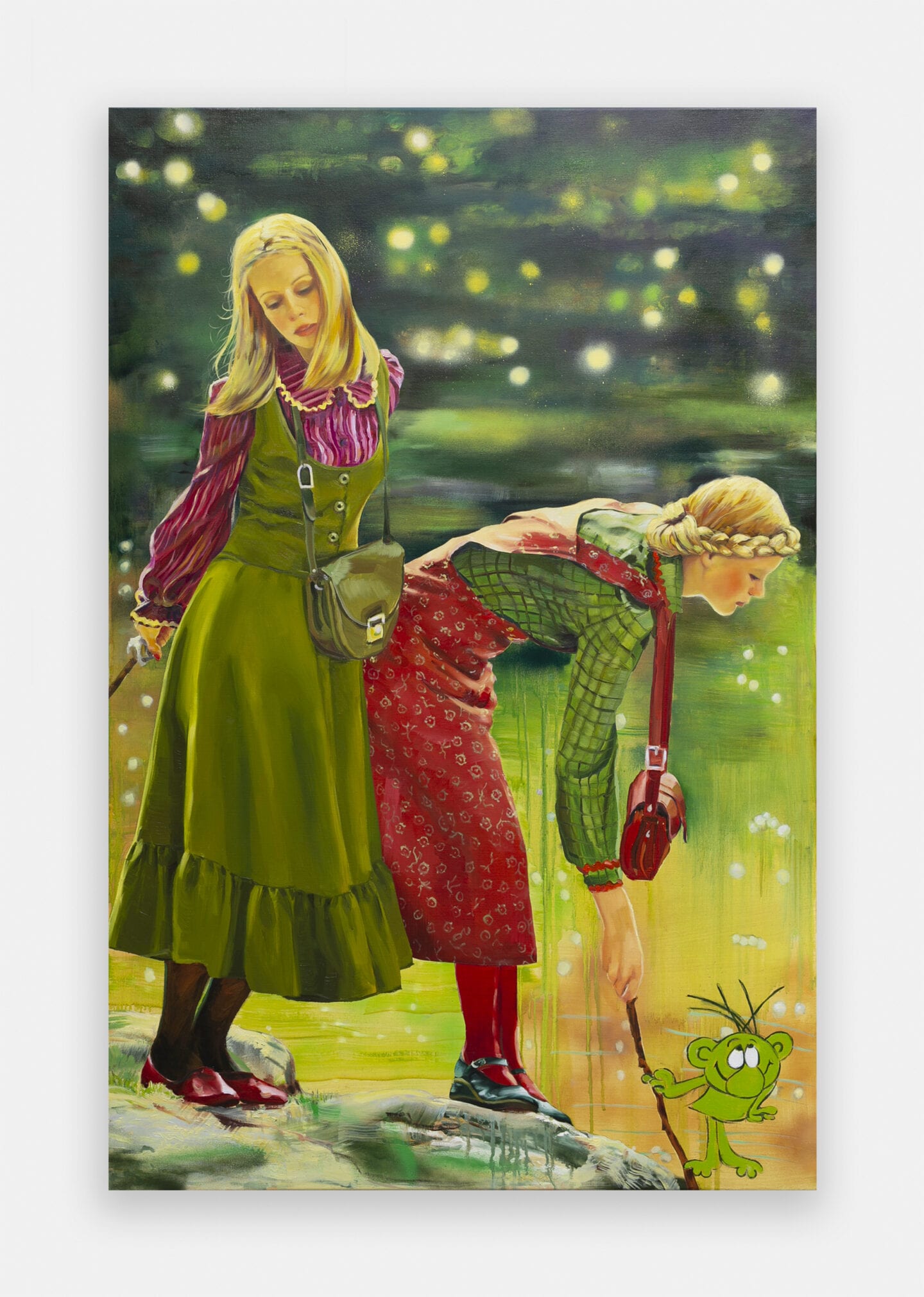 How has your Polish heritage shaped you as an artist?
When I was in third grade, I remember our school told us one day that the Soviet regime had fallen, so the history we would be learning from now on would be different. It made me wonder: what did they mean, why could they simply change history, and what was the truth?
After that, my father was granted the opportunity to move to the States as a political refugee, so my mother and I followed him there. But after a year, my mother and I decided to come back to Poland. Moving between the East and the West allowed me to understand the different systems and cultures from a third-party's perspective. There were a lot of things I appreciated about the West, but also things I thought had to change. For example, I don't appreciate how expensive education is in the States, and how the arts are considered a leisure rather than an imperative subject that has the power to bring humanity together. I think having lived in both the East and the West allows me to speak to both cultures.
Now, I have chosen to be back in Poland for work. My heritage is important to me, I feel the need to explore and preserve it. It's important for me to continuously examine my heritage and my country's history in a discourse through my art.
Nostalgia is a theme that threads through all of your works. What is your relationship to the past, and why is it important for you to preserve, remember, and celebrate it through your art?
When I work with images from the past, it's in order to understand the past. I'm not trying to evoke nostalgia in the romantic sense, but rather to preserve nostalgia in an active sense. I work with images that are disappearing in front of my eyes, so this version of nostalgia comes with a sense of urgency. When I returned home from my travels and my residencies, moving from Amsterdam to Warsaw, I saw how the buildings, neon signs, and old infrastructure were being torn down. I wondered, why were we tearing down the old to build the new, when the old was perfectly sufficient?
As an artist, I feel that I can protect and preserve the past. We are actually building the new MOMA Warsaw, and in our collection we want to bring back a lot of works from the 60's and 70's, when they dealt much more openly with gender studies and sexual freedoms.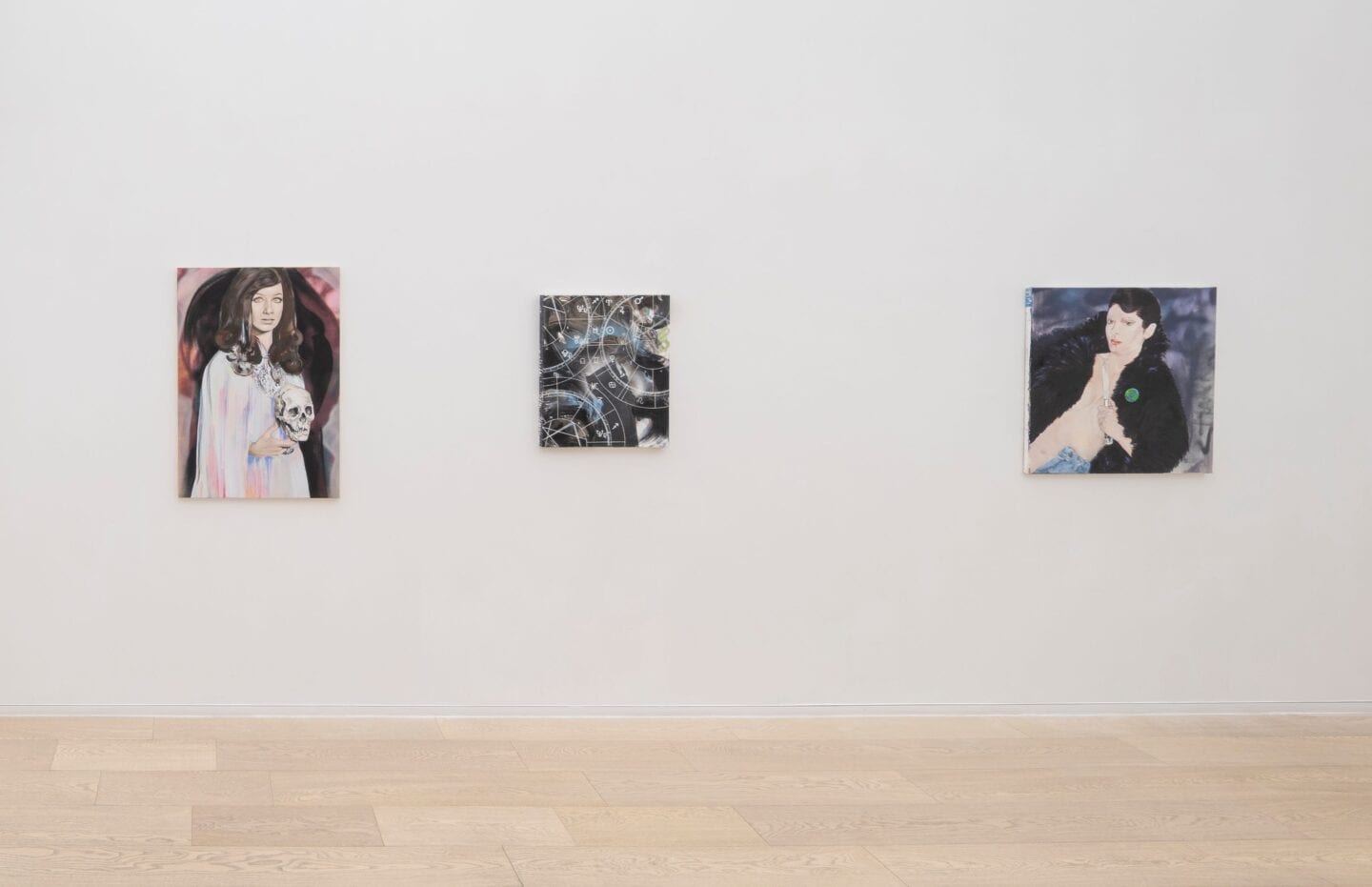 What advice would you give to your younger self?
Not to consume so much wine, coffee and cigarettes!
And also: work with people you find inspiring, and create bonds with all people of different occupations. The friendships from when you're studying–they become lifelong relationships.
Which artists have especially inspired you?
I love the work of a lot of artists, from painting to music to theater. And I am always inspired by students' work in new directions that I have never seen, from video games to burlesque. When I speak about artists I always try to bring up artists who are doing incredible work but not in the center of attention. I would like to propose the names of the artists we have just featured in Pavilionesque Magazine III, where we discuss the meaning of performance in contemporary theater, of which I am the artistic director. For this issue, we focused on the topic of 'grotesque.' My heroine and inspiration for this theme was the German dancer, Valeska Gert, who is on the cover. Then there is Isabella Cornaro, who writes about the depiction of the first abortion. Vincenzo de Bellis is an Italian curator, who writes about how the word 'grotesque' comes from the word 'grotto.' Jamian Juliano-Villani is an amazing New-York based painter, also Marnie Weber from Los Angeles, and I love the Polish artists Dominika Olszowy and Tori Wrånes–whose work is radically grotesque and bizarre. I've also brought in noir photographers from the 1970's, such as Karin Székessy. And finally, the Czech artist Eva Švankmajerová, whose incredible work I think you will see in a retrospective at the Tate in a couple of years!
Can you share with us any exciting plans you're currently working towards?
I'm working on a performance for the Art Institute of Chicago, called Naughty Nymphs in the Courtyard of Favourites, and it's about the erotic representation of the female nude in neoclassical sculptures. I'm also working on another performance for the Walker Museum, the Paradox of Stillness, which is a great show that combines still images and performance theater.