Tschabalala Self's £300,000 Auction Moment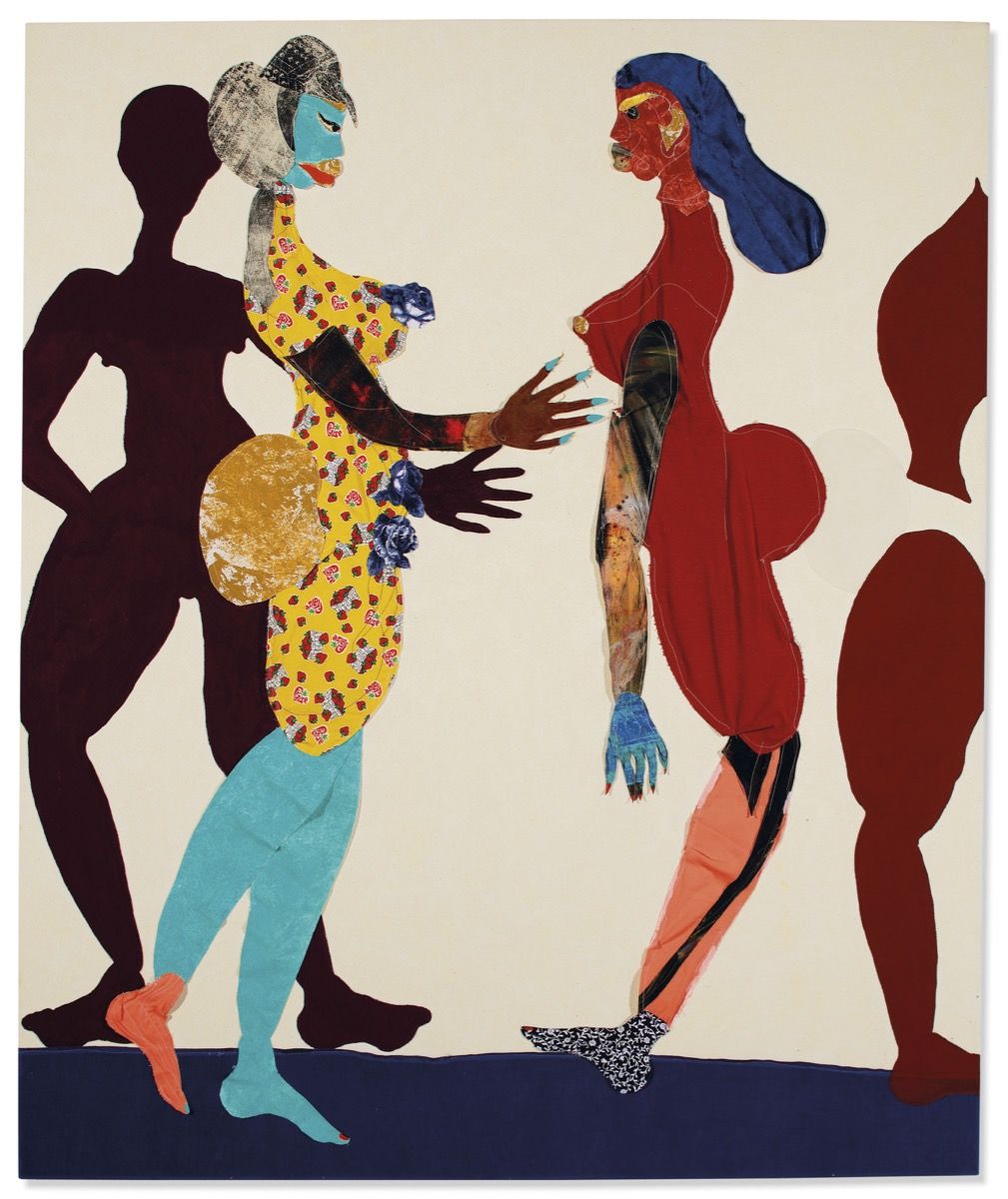 Breaking her own record is the artist Tschabalala Self, whose work titled 'Out of Body' was sold at a price five times its high estimated value, indicating changes on the horizon for contemporary female artists everywhere.
---
Desperate whispers, camera-ready smiles, the riotous waving of paddles, the satisfying sound of the wooden gavel hitting the sounding block, the sale is complete. With people yelling over the telephone in French, German, and Russian, and conversion rates clearly demarcated in every screen in the room, the summer auction season is in full swing. This past Tuesday, Christie's held its first ever summer evening sale of post-war and contemporary art since 2016. With works by established/celebrity artists including Francis Bacon, Lucio Fontana, Frank Auerbach and Jean-Michel Basquiat poised to sell big. The result on the whole was not particularly impressive.
The moment, however, that shocked bidders and spectators alike involved the African American contemporary artist Tschabalala Self. The work in question, Out of Body (2015), which was estimated to sell for between £40,000 to £60,000 ($50,950-$76,430), conjured up a bidding war between those present in the room and a shocking 19 bidders over the phone. After the jaw-clenching minute-long auction war was over, the painting was sold to Jose Mugrabi for £300,000 ($382,000), achieving five times its high estimate and beating Self's previous record of £125,000 ($163,762) for the work, Lilith (2015)—sold in London at the Phillips auction house in March.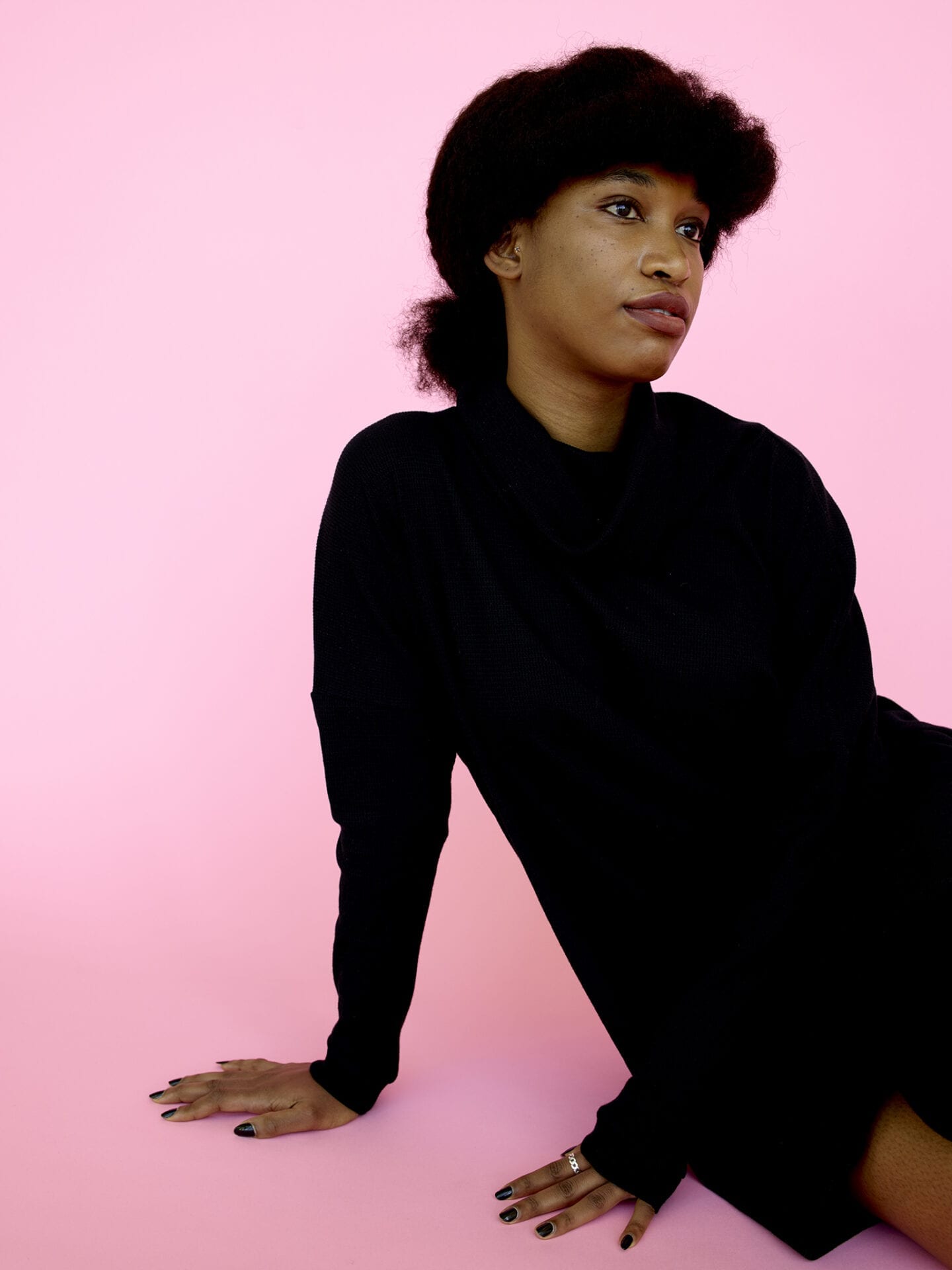 Self is a Connecticut-based painter whose work explores the representation of the black female body in contemporary society as it relates to her personal experiences and the issues of gender, race and sexuality. Using a combination of media and artistic practices—painting, sewing and printmaking—Self creates heavily stylized images of black female bodies with exaggerated features producing a purposefully disorientating effect. In doing so, Self responds to the fantasies and voyeuristic attitudes typically held towards the black female body in contemporary culture. Not intending to be political, Self attempts to free the body from assertions and gazes and so render the black female body in a state of simply being. With averted, disinterested looks, these bodies are completely unaware of everything and anyone else except themselves and their movements.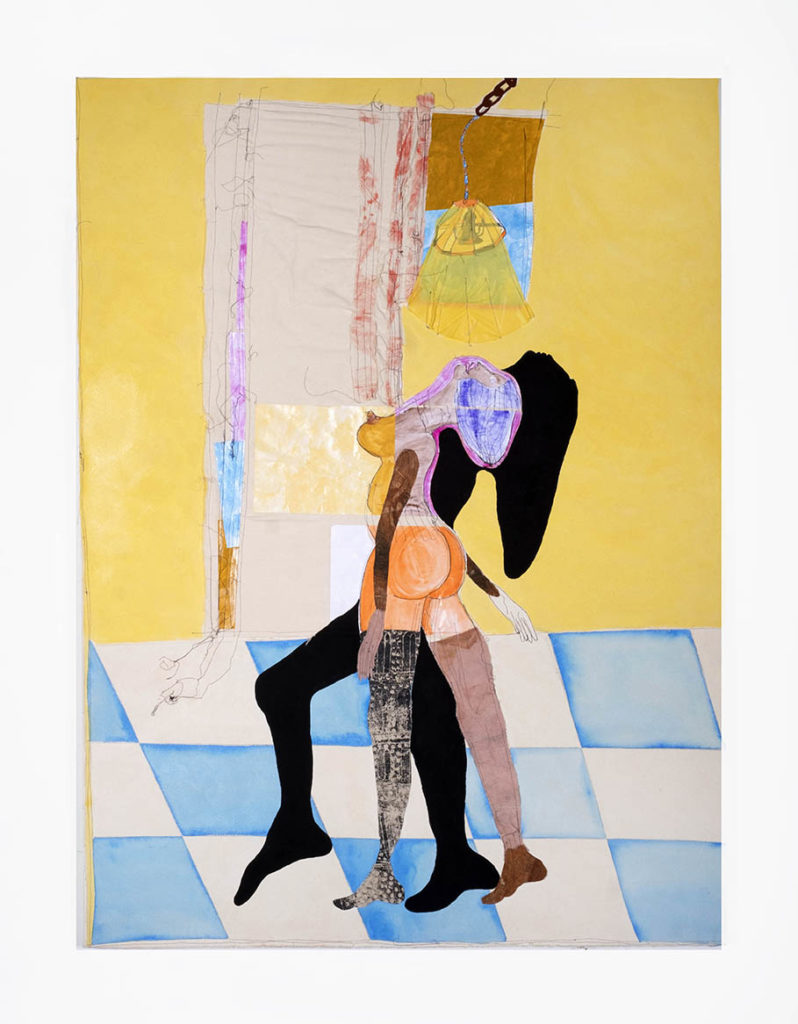 At only 29 years old, Self has already made a name for herself having exhibiting her works at major art spaces like the Hammer Museum, Art Basel 2018 in Miami, the Frye Museum and The Wing in New York. She is one of those artists who can and will revolutionize the art world. This new record for Self is significant as it indicates that big changes are taking place to address the lack of representation and usually low valuation of emerging/contemporary female artists, especially female artists of color—including Toyin Ojih Odutola and Kara Walker—at auctions. It won't be long before one of these talented women secures the title of most expensive living painter.