Tracy Yuan of Swap Up Art Creates Mobile App for Art Rentals

Tracy Yuan with Old Hat (2020) by Mamma Andersson
Encouraging a try-before-you-buy model, the Swap Up Art app allows for simple and easy transactions to rent art from emerging artists.
---
The idea was simple: Create a platform to help young artists and designers gain exposure, sell their work, and jumpstart their careers. This was Tracy Yuan's thesis project while at Parsons School of Design and she pursued it after graduation. Since then, Yuan conducted market research, attended art events, networked with industry professionals, and pitched artists to join the platform.
In January 2019, she launched the Swap Up Art website while also working at a public relations firm. After one year, Yuan decided to work on the platform full-time. This April, Swap Up Art released an iOS app for customers to browse, purchase, and rent artworks on-the-go.
We spoke to the artrepreneur about her experience creating Swap Up Art and running a startup company in the art industry.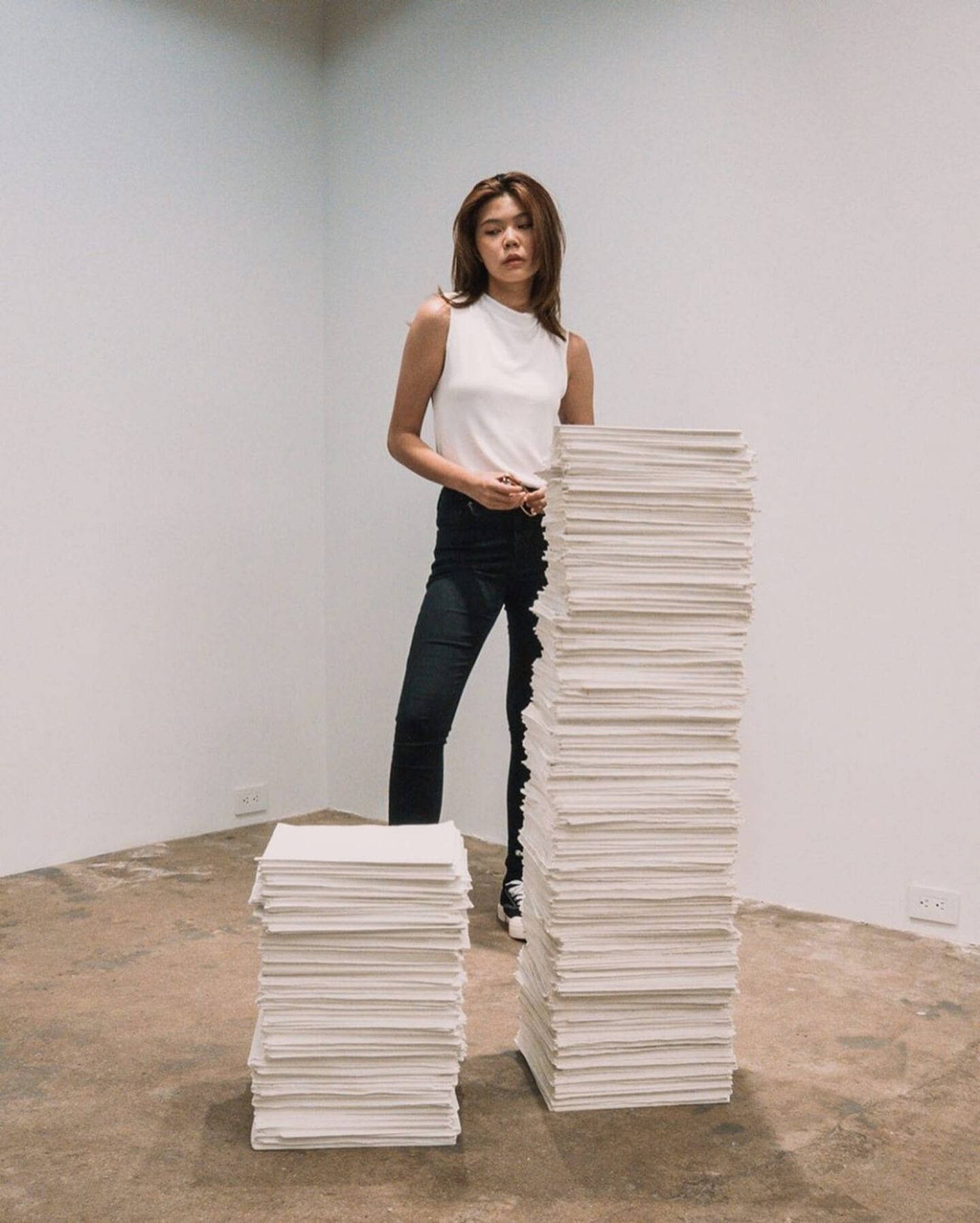 Do you see technology in the art industry changing in the future?
Absolutely! The technology has always been infiltrating the art industry bit-by-bit. Now more than ever, the technology has taken its place in the art industry vastly due to COVID-19. Every component in the art industry is going virtual and investing in their online presence. Back in 2018, when SWAP UP ART first started, the art industry could not even fathom the idea of an online gallery or online viewing room, needless to say about an art app. Technology like AR/VR will soon become a requirement for every art business, leaving old-fashioned brick-and-mortar gallery space welcoming to a more efficient audience; hence, more sales! This year's Sotheby's "game night" (auction) was the best example when art and technology came together.
As a female entrepreneur, what has been your biggest challenge or obstacle you've faced?
My biggest challenge was learning how to deal with loneliness. This is, I think, the most important, yet least discussed topic that every entrepreneur has to go through whether you are a man or a woman. The journey of entrepreneurship is long and extremely lonely. I could have my friends, family and colleagues supporting me, but in the end I am the "make or break" deal. No one can take the blame for me if the business failed. No one can understand how much I put into my company in order for it to succeed. Funnily enough, I always hear stuff from other entrepreneurs about how much money they raised in the current round of funding, how much sales they made this quarter, how many app users they reached in 100 days. I hear the glamorous side of the story all the time and hardly any difficulties they faced in their journey. Entrepreneurship is 99% hard work + hardship + loneliness and 1% rewarding. Embrace loneliness. It is your best friend and weapon.
Do you have any advice for other women running their own startup?
The advice I would give to other girl bosses is to take charge and really speak up for yourselves. We have a voice, and it is up to us to change our voice into a progression one. Do not ever let other people speak "on behalf of you"—own your voice.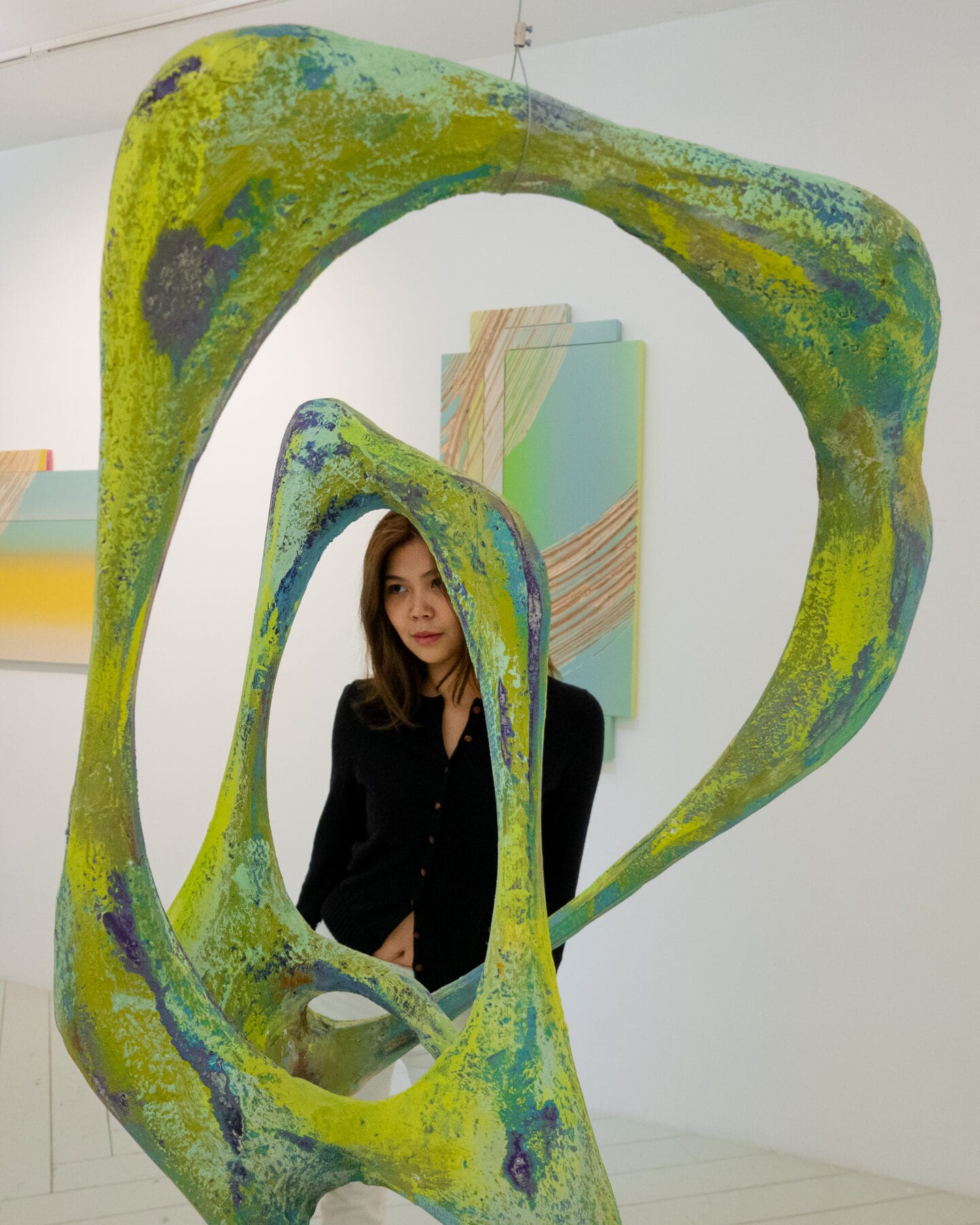 "Embrace loneliness. It is your best friend and weapon."
How do you find the right team to work with in a startup?
It cost me some money, time and challenging memories to find the right team. My best advice is to look for teammates who believe in you and your company. People who have similar work ethics, morals and skills that complement yours.
Describe the process behind creating the new Swap Up Art mobile app, and what the app will mean for the company and its users.
The SWAP UP ART app will soon completely replace our website. A year ago, it was right to have a website until the app was released. However, I was never fond of the idea of having a website for SWAP UP ART. I think it is "outdated" to view art on a computer screen. The fundamental idea of SWAP UP ART is to make art accessible. There is no more accessible way to view art than on your own phone or tablet.
The app provides users more functions to improve and even curate individual viewing experiences. For example, creating their own account to personalize their "gallery", add-to-favorites, instant rental calculation, tap-to-expand with zooming to view details of the artworks, and soon-to-be-featured AR viewing system for customers to view art in their home through the phone. The app is how SWAP UP ART really connects with our users and initiates the habit of online art purchasing.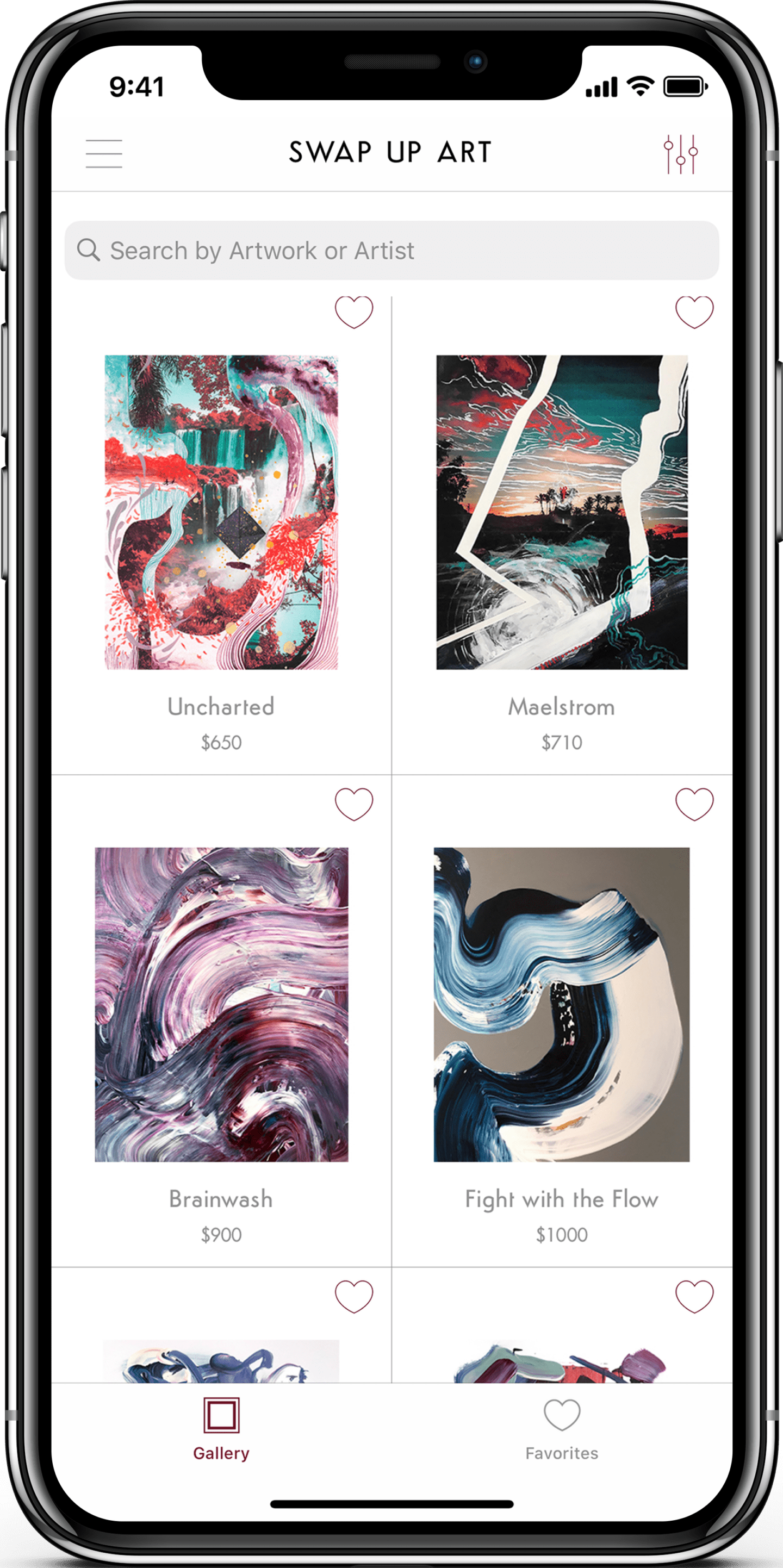 How is Swap Up Art innovating the art world?
SWAP UP ART is innovating the art world by giving everyone the right and luxury to collect art within their budget and lifestyle—making art viewing accessible to everyone around the world. We also bring a revolutionary level of sustainability with art both environmentally and financially. By renting artworks, customers are not only supporting the environment by rejecting mass and overly produced art prints but also but also disempowering the secondary art market that flips art and causes unreasonable mark-ups.
What advice would you give about managing finances for new startups?
Utilize every penny to its fullest. Have a spreadsheet to record your necessary monthly spendings. List out all the spendings you think you need for starting/running a business and analyze, should you achieve your goals without spending any or just little money. When starting a business with limited funds, you really have to do everything yourself otherwise it would be very difficult to maintain your company in the black.
Will Swap Up Art expand in the future to go beyond New York City?
Yes, absolutely. SWAP UP ART already has artists and clients from around the world. We will be taking the rental side of our business to cities in Europe and Asia in the foreseeable future.