The Insatiable Appetite of a Crypto Lawyer's Art Collection

When art collecting meets art addiction, look no further than the Tribeca home of Alexander Abedine, a New York-based crypto lawyer who can't stop buying art.
Meet Alexander Abedine, the 32-year-old collector with an insatiable appetite for up-and-coming contemporary artists. His rapidly growing collection contains over 100+ pieces at his home in Tribeca. A crypto lawyer by trade, Abedine began his collecting art obsessively as a creative outlet and escapism from the day-to-day. On his walls include many of today's rising contemporary stars, including an impressive amount of women artists:
Grace Carney, Yuan Fang, Jessica Westhafer, Nihura Montiel, Mie Olise Kjærgaard, Janet Werner, Roksana Pirouzmand, SuSu, Joanna Woś, Connor Marie, Sarah Esme Harrison, Mickey Lee, Rebecca Ness, HyeGyeong Choi, Anja Salonen, Soumya Netrabile, Alina Perez, Anne Buckwalter, Heloise Chassepot, Bridget Mullen, Erica Mao, Lila de Magalhaes, Aryana Minai, Jennifer Rochlin, Ryan Wilde, Angela Lane, Angela Burson, Kate Pincus Whitney, Emma Steinkraus, Cristina de Miguel, and Lujan Perez.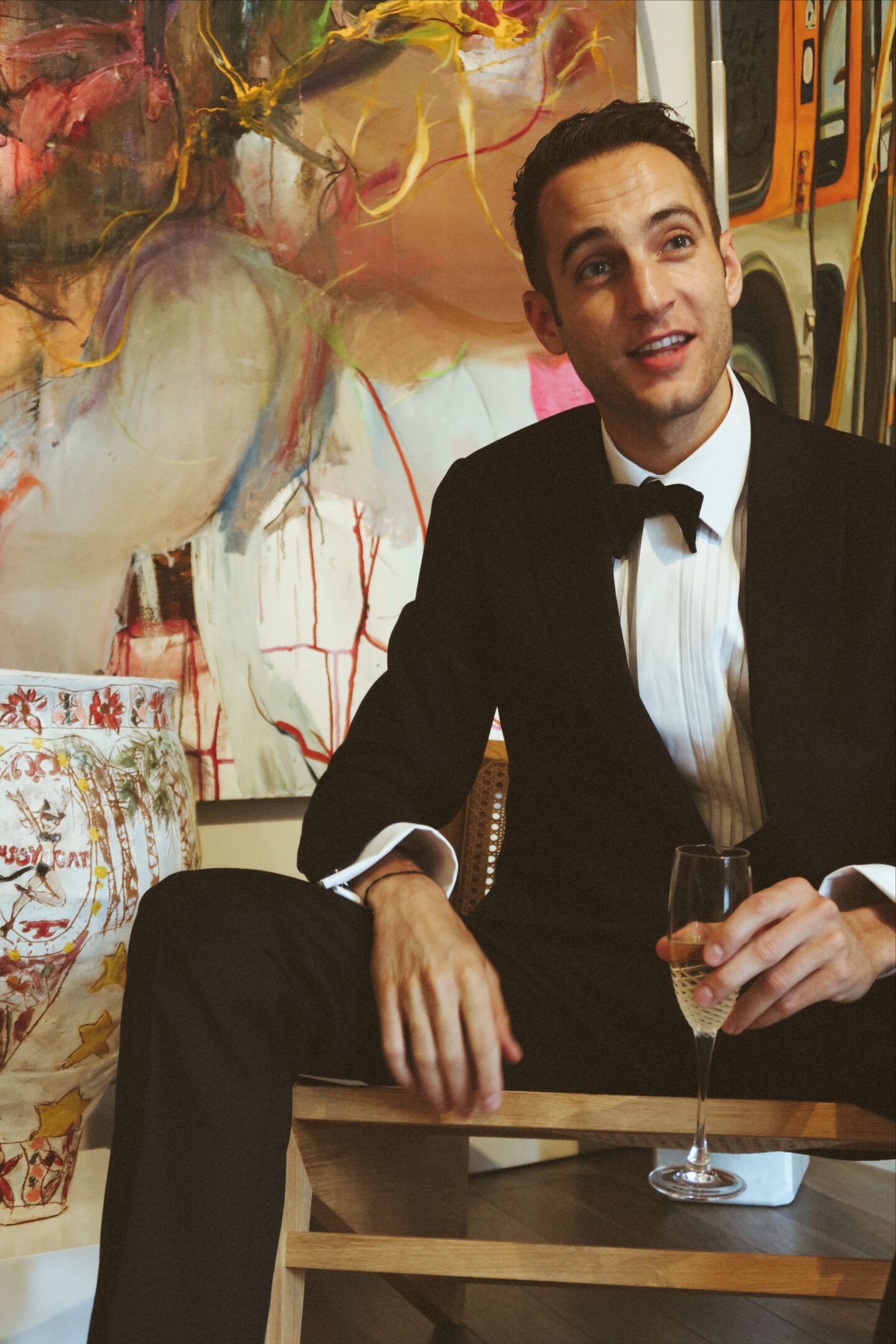 From floor to ceiling, almost every square inch of his apartment is filled with art that tells a new story, the biggest being a nearly seven foot high, nine foot long piece in front of his dining table by Nicaraguan artist Farley Aguliar, titled The Flag (2013), a nightmarish work with ghoulish figures painted with thick impasto. "The piece was too big to fit in the apartment so we had to re-stretch it inside," he says. "It was purchased during the pandemic because I loved how the emotions seemed to reflect what was going on with our world at the time."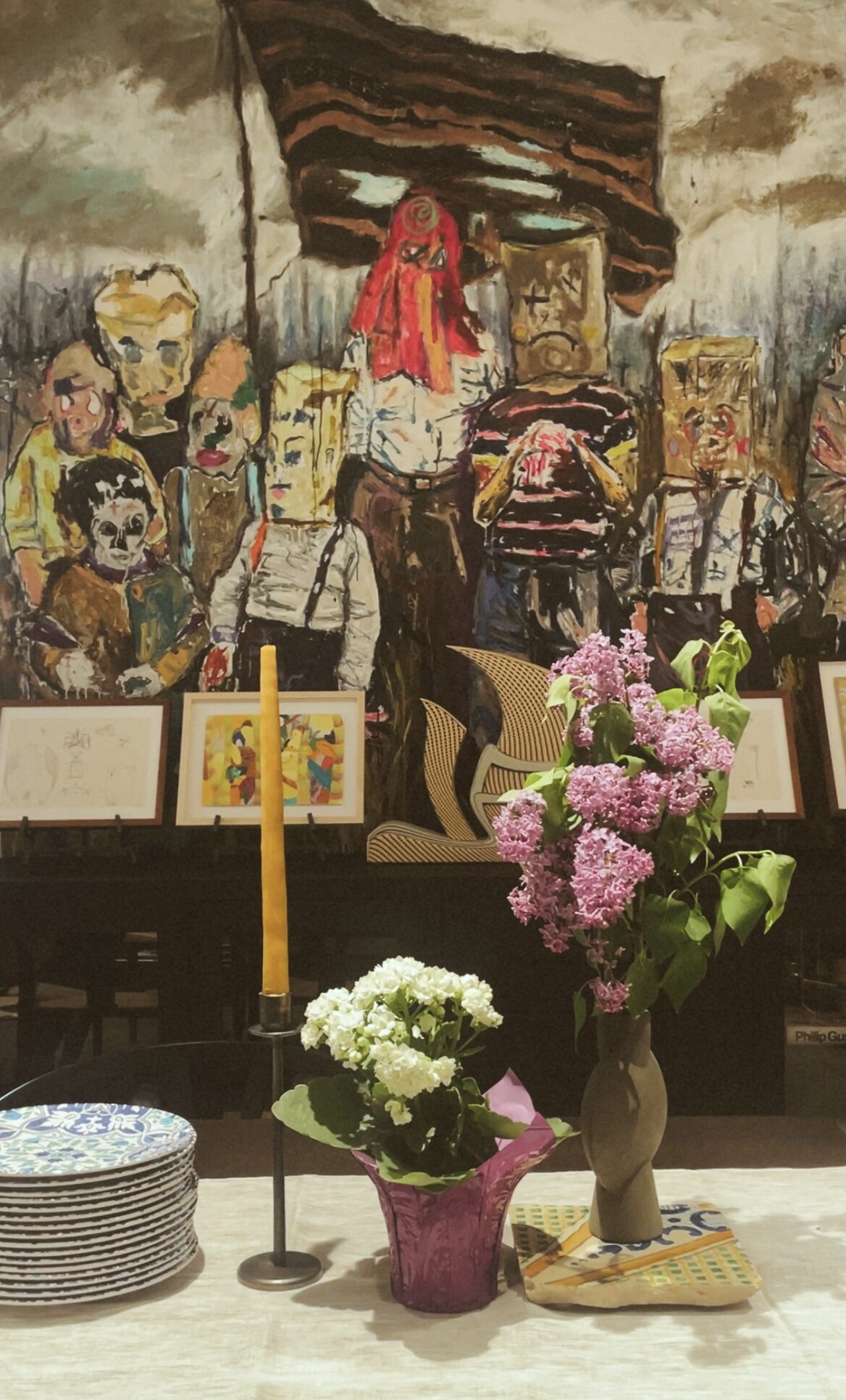 In his living room, an entire wall is covered with an abstract work by Grace Carney (PPOW), a figurative piece by Elmer Guevara (MB Los Angeles), an abstract work by Yuan Fang (Half Gallery), a painting by Kim Gun Min (Shulamit Nazarian), and a cheeky purple nude bust by Ryan Wilde (Shrine NYC) titled The Depraved Baroness (2022). On the opposite end of the room, a pink and blue tiki-like sculpture titled Screaming Tree (2022) by Ryan Schneider (The Pit LA), a rising star who you've probably seen at recent art fair booths. Behind the sofa, our personal favourite: a recently purchased piece by artist Connor Marie (Lubov NYC).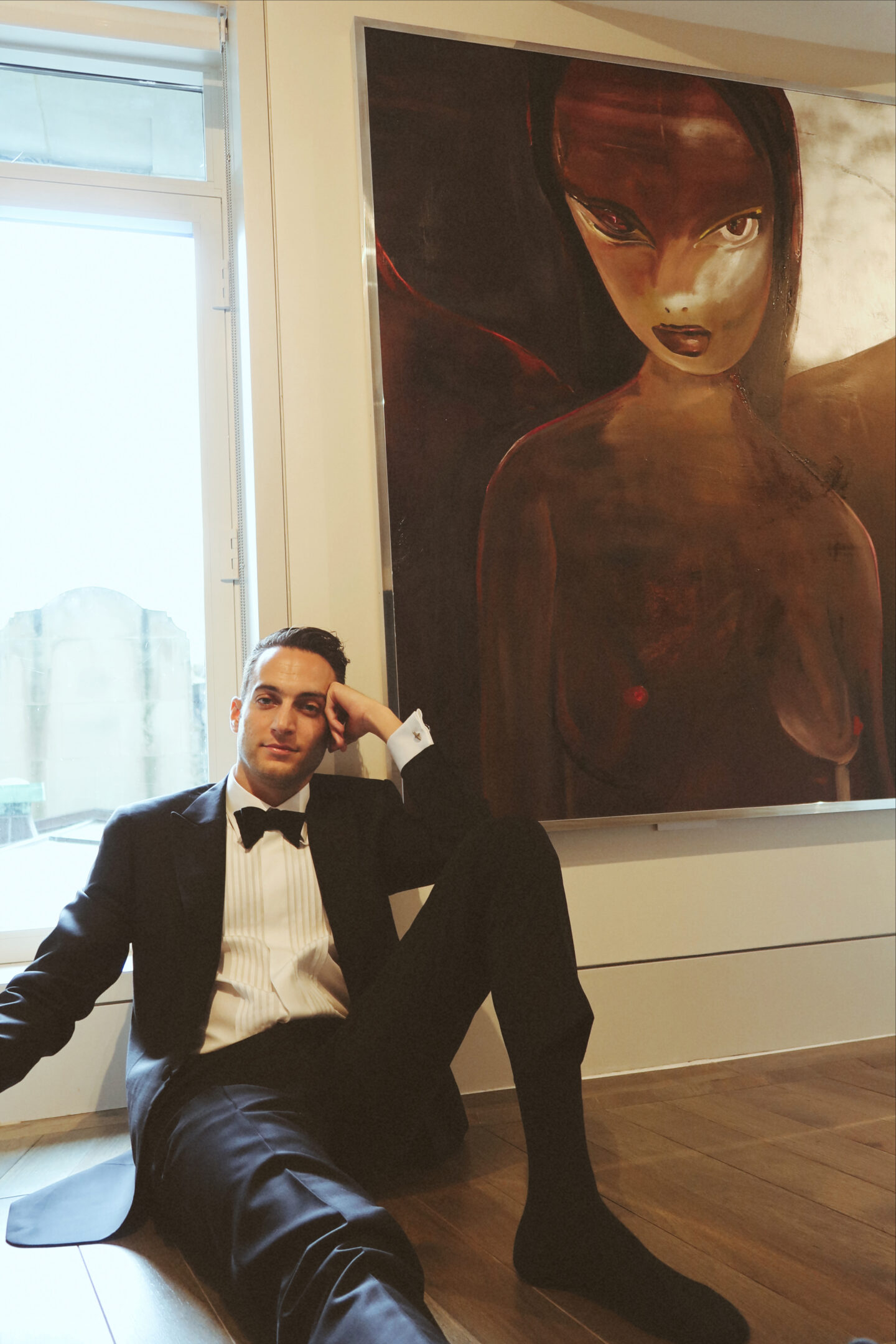 "She is an artist I discovered recently who uses AI to generate images of the prototypical 'woman' and uses those images in her works," Abedine says. "She distorts what technology tells us the 'pretty woman' should look like. When I first saw [her work] my immediate reaction was 'it terrifies me'…and I think that's an important part about collecting art. You can't buy things that you immediately fall in love with, you have to buy things that challenge you."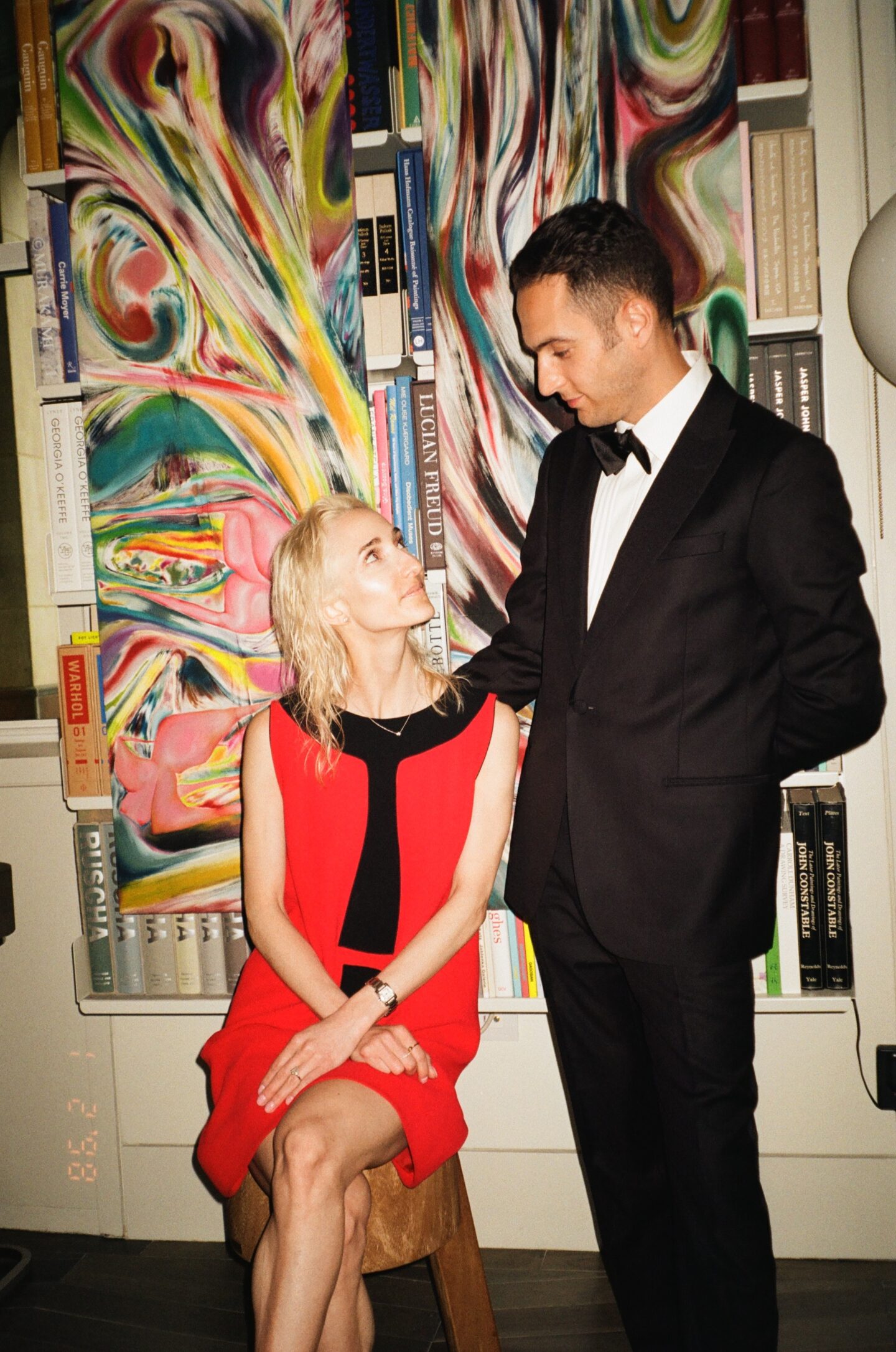 Though a crypto lawyer, NFTs as an art form? Not for him. "I like living with art and the feelings it stirs," the collector says. "NFTs just don't resonate." Abedine also believes that crypto generally carries a lot of assumptions, for better or for worse. "I think there could be positive, practical applications for smart contracts and blockchain technology in the art world. For example, NFTs could be a great way to ensure artists automatically participate in any future revenues generated by their work. But I think there's a lot left to do to prove the use case and its scalability."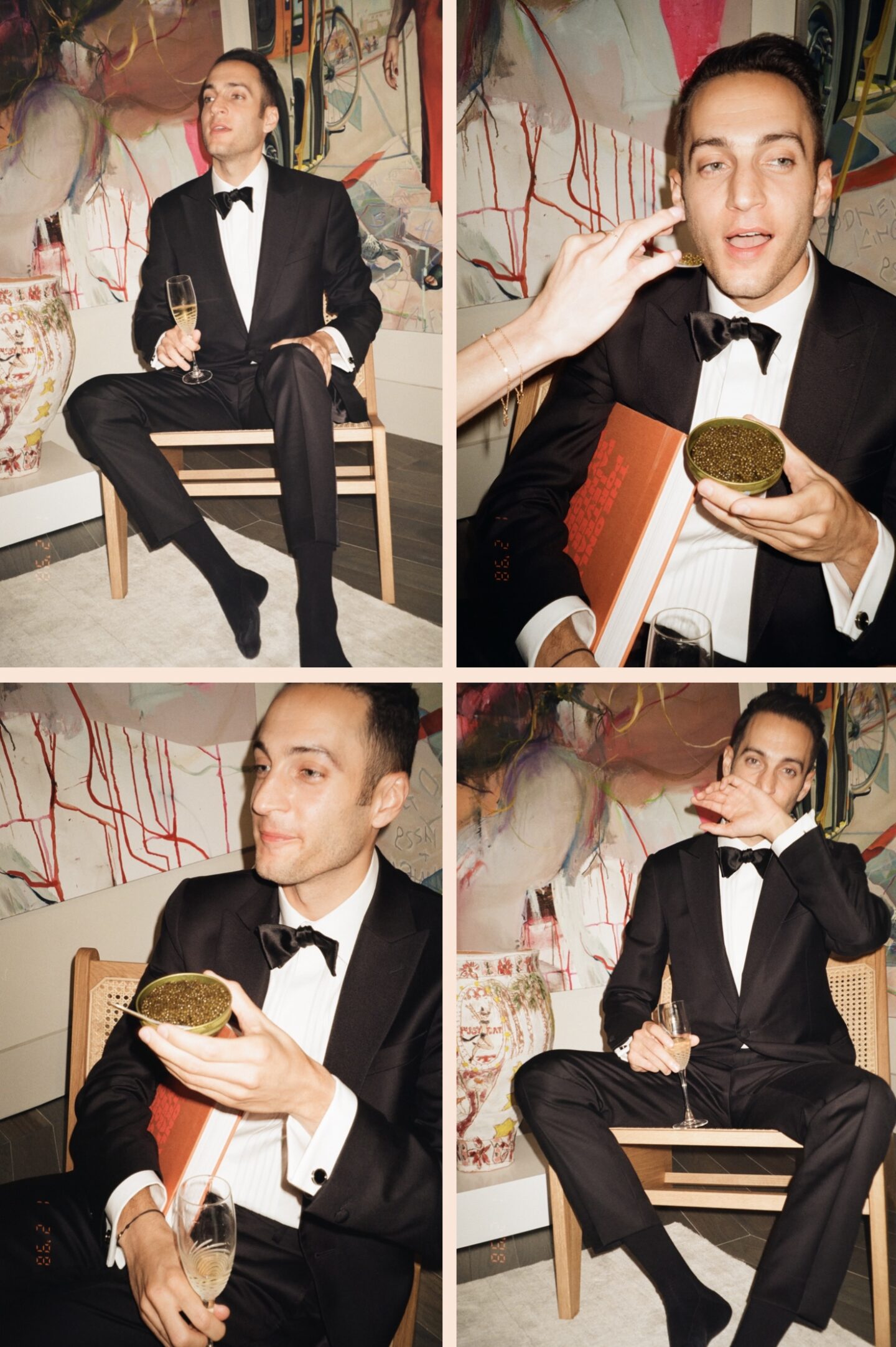 Outside of collecting, Abedine is also involved with The Young Collectors Council at the Guggenheim Museum in New York and Fountainhead Residency in Miami. "The Young Collectors Council at the Guggenheim is a great way to play a small role in deciding which contemporary artists enter the museum's permanent collection," Abedine says. "It gives me a feel for what the art community is looking at today. The Fountainhead, like any residency, is super impactful on a more targeted level. It allows young artists the freedom and flexibility to focus on their work. And living in Miami for a while I'm sure isn't that bad either."
You know what they say: a collection well-spent, brings a life of content. In the end, the young collector's goals are to build a long-lasting, timeless collection that can endure, eventually donating works to museums as a capstone to a life spent collecting. "Before that, I'd like to have the opportunity to curate shows to shine light on artists I believe in," Abedine says. "I now know support for emerging artists can make a profound impact on their lives and on cultural discourse, and I feel privileged to be able to participate."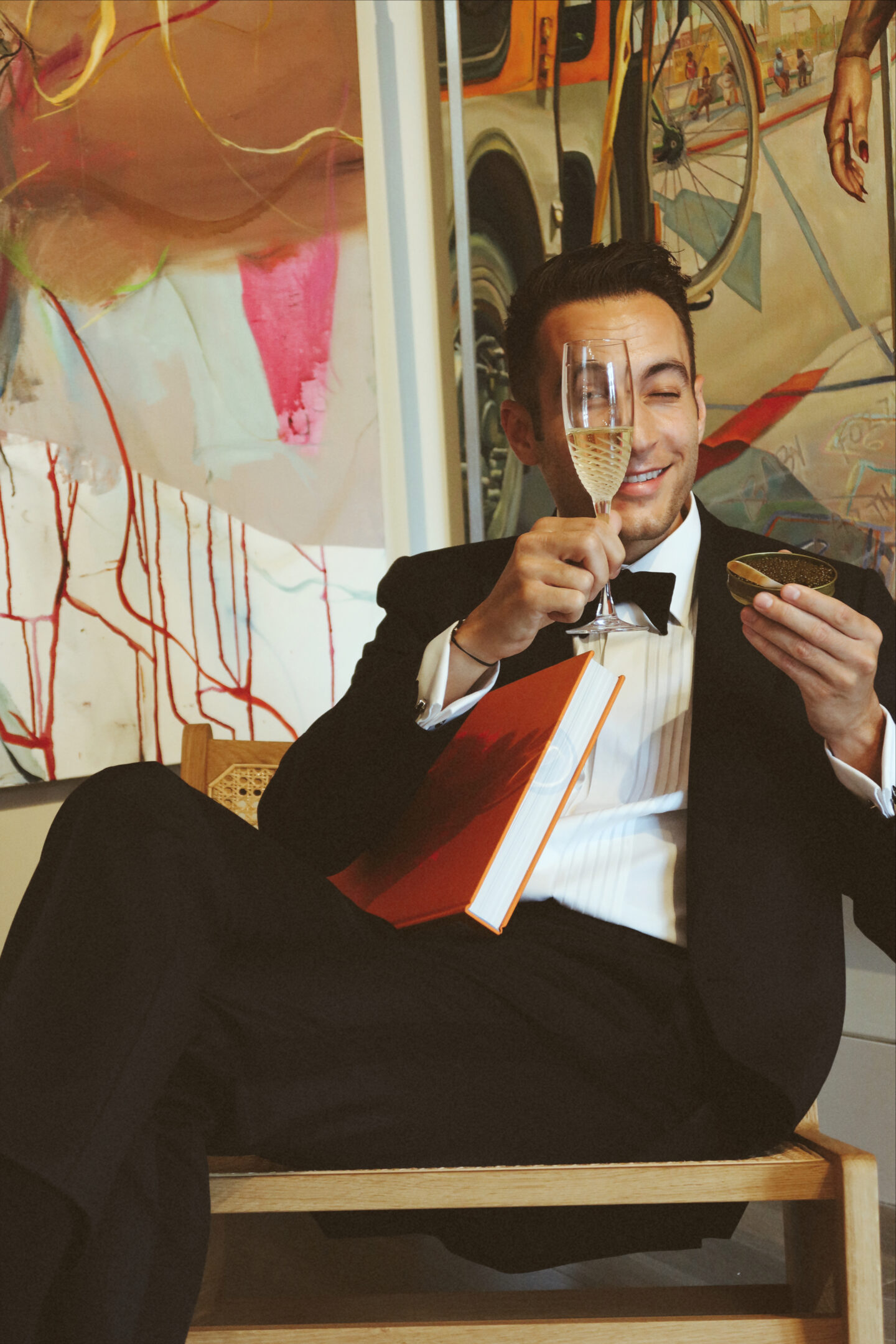 ALEX IN 3 WORDS: Passionate. Complicated. Direct.
PROFESSION: Full time lawyer. Full time collector.
WHERE IS HOME? Tribeca. New York.
HANGOVER CURE: Egg sandwich from Gotan (with hot sauce). No booze.
CAFFEINE FIX: 24/7, 365 black iced coffee lifestyle.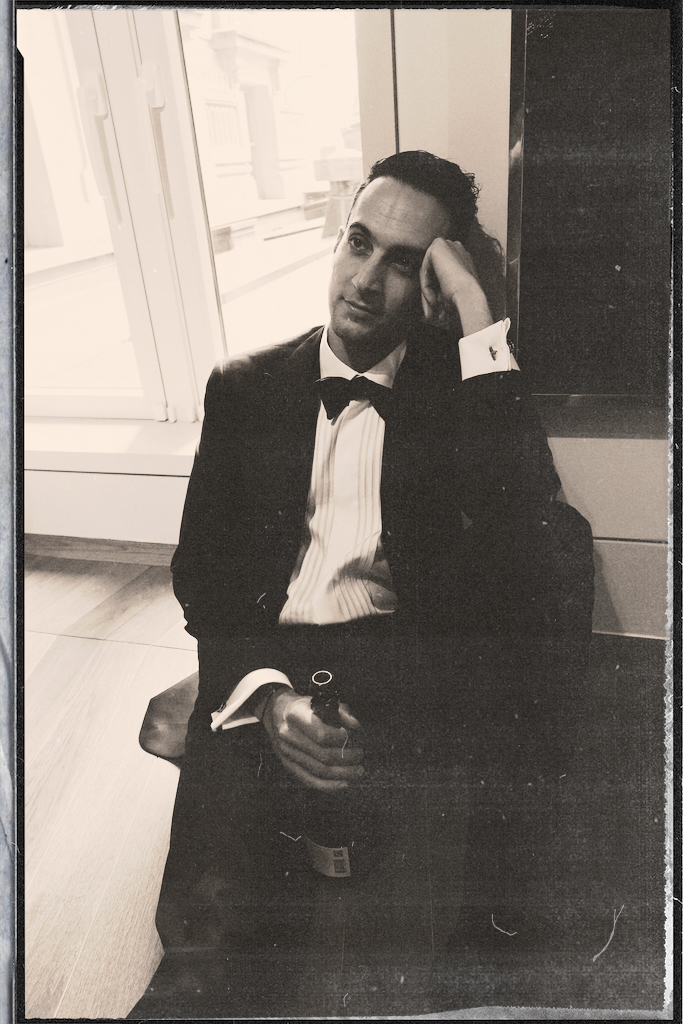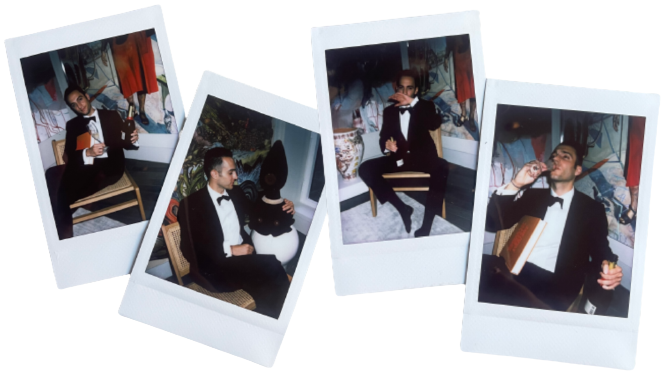 ART HEIST: Willem de Kooning, Untitled XIX from the MoMA.
BIGGEST ART SPLURGE: Too much.
FAVOURITE GALLERY: Too many.
PRIMARY OR SECONDARY: Primary. Always go to the source.
ART FAIR: Lately, NADA. Approachable. Diverse. No fuss.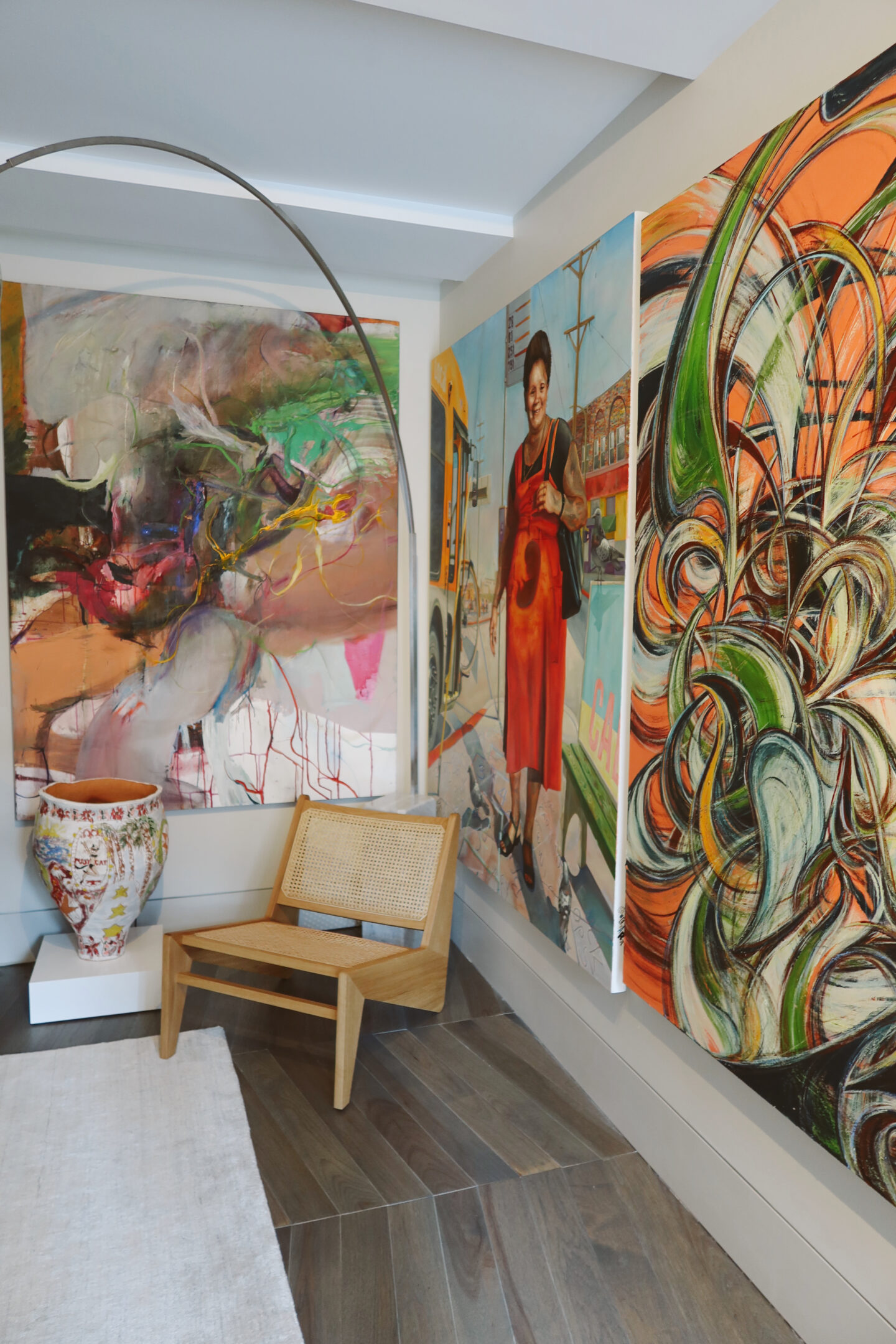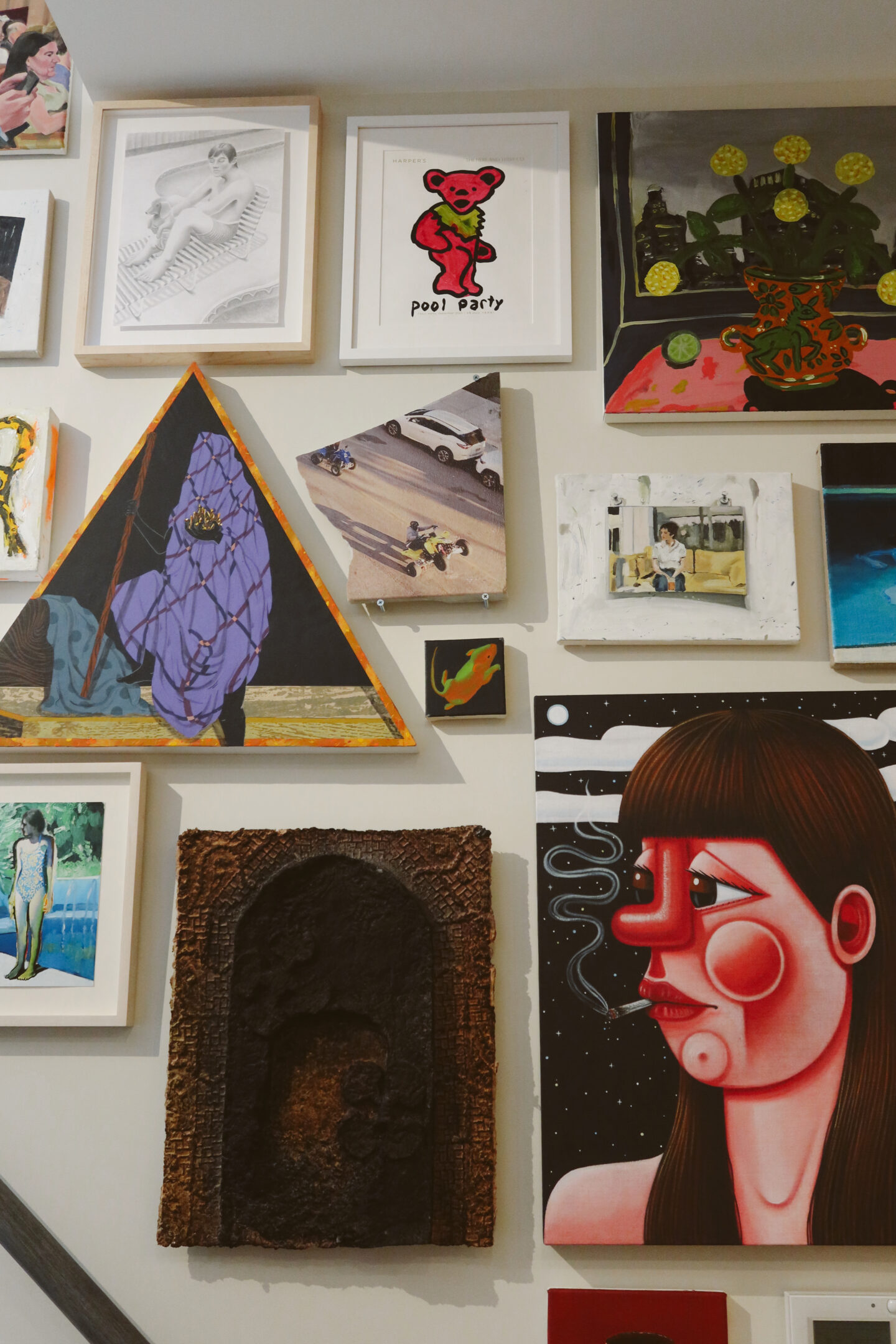 NFTs: Meh.
LEISURE: Galleries on Saturday. Museums on Sunday. Lots of walking.
DECADE: Impressionist period, 1870s or so. People forget how radical what they were doing was at the time.
PETS: I'm getting a dachshund soon and his name will be Claude (Monet).
MUSEUM: Cecily Brown at the Met.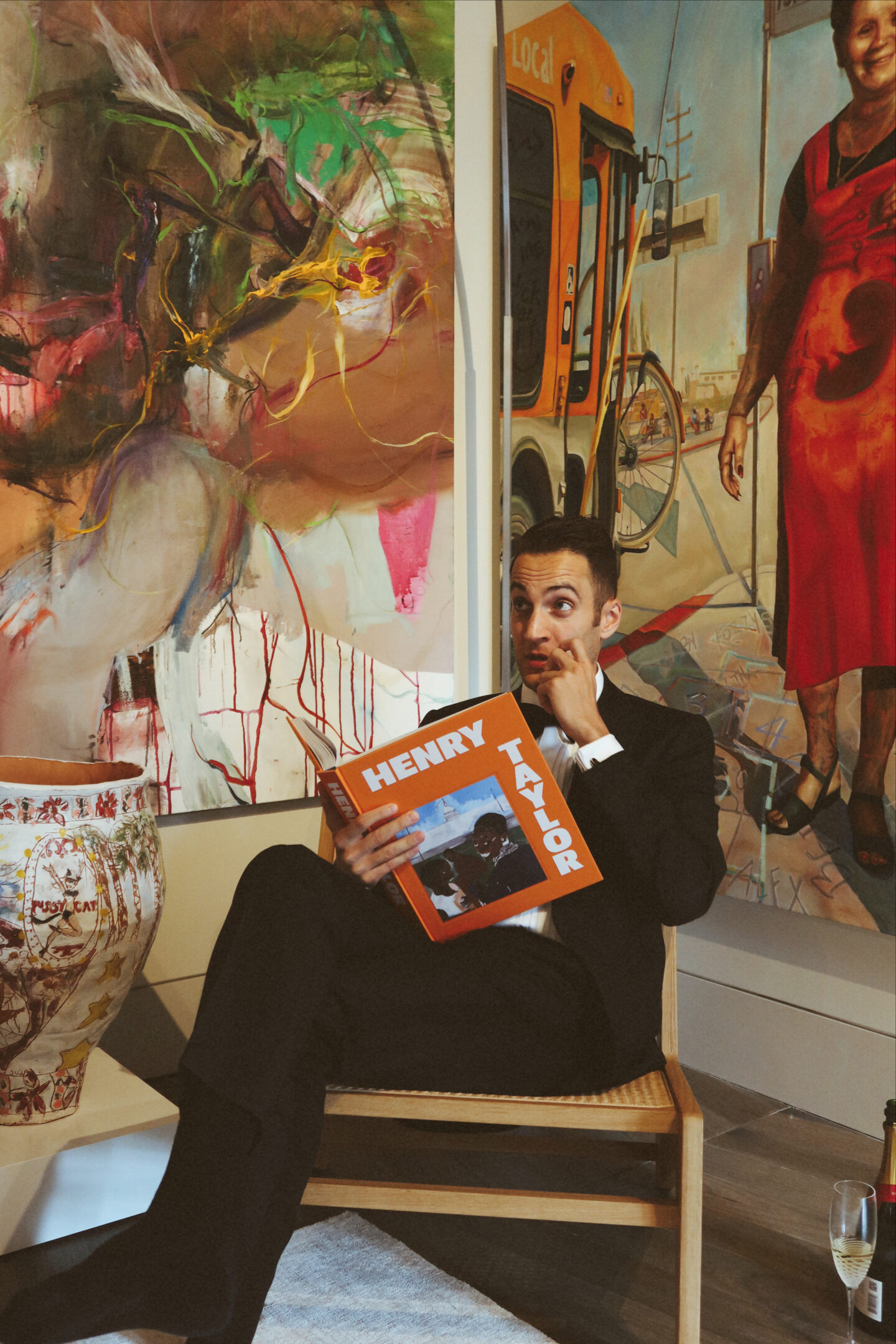 RECENT LOAN: Spencer Sweeney to the Brant Foundation was the biggest one so far. 
DESTINATION: San Sebastian, Spain.
STAYCATION: Mohonk Mountain House. Or Wildflower Farms. The Hudson Valley is underrated.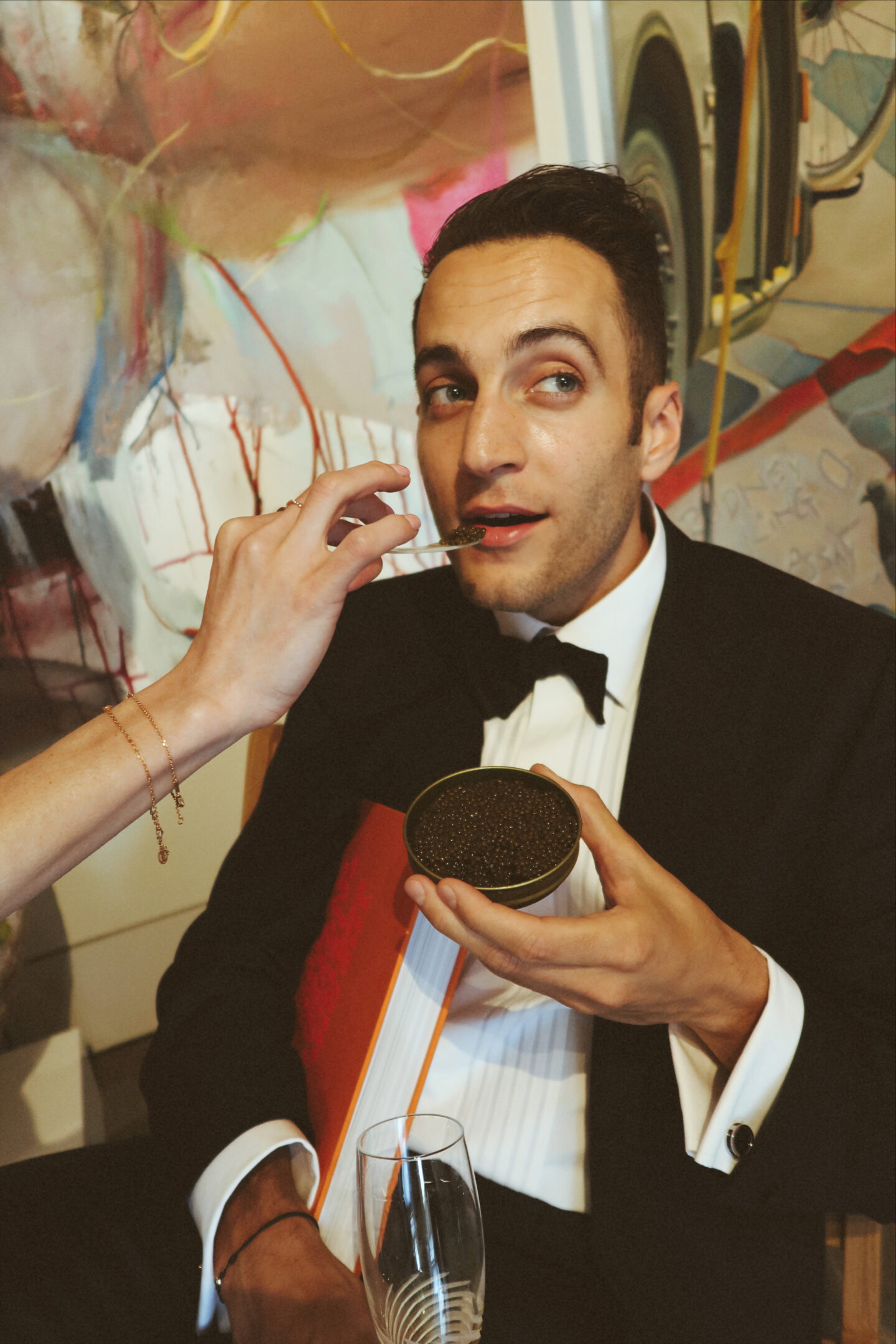 PLAYLIST: "The Box" by Roddy Ricch was my number one Spotify song in 2021. I still listen to it.

ART CRUSH: Joseph Duveen. Peggy Guggenheim. But also Leslie and Michael Weissman (my art parents).
PARTY TRICK: Self deprecation. TMI. And leaving early.
EXCUSE: The concept of overbooking anything strikes me as unbelievable.
ON YOUR RADAR: Connor Marie. Li Hei Di. Soumya Netrabile. Sharif Farrag. Eunnam Hong.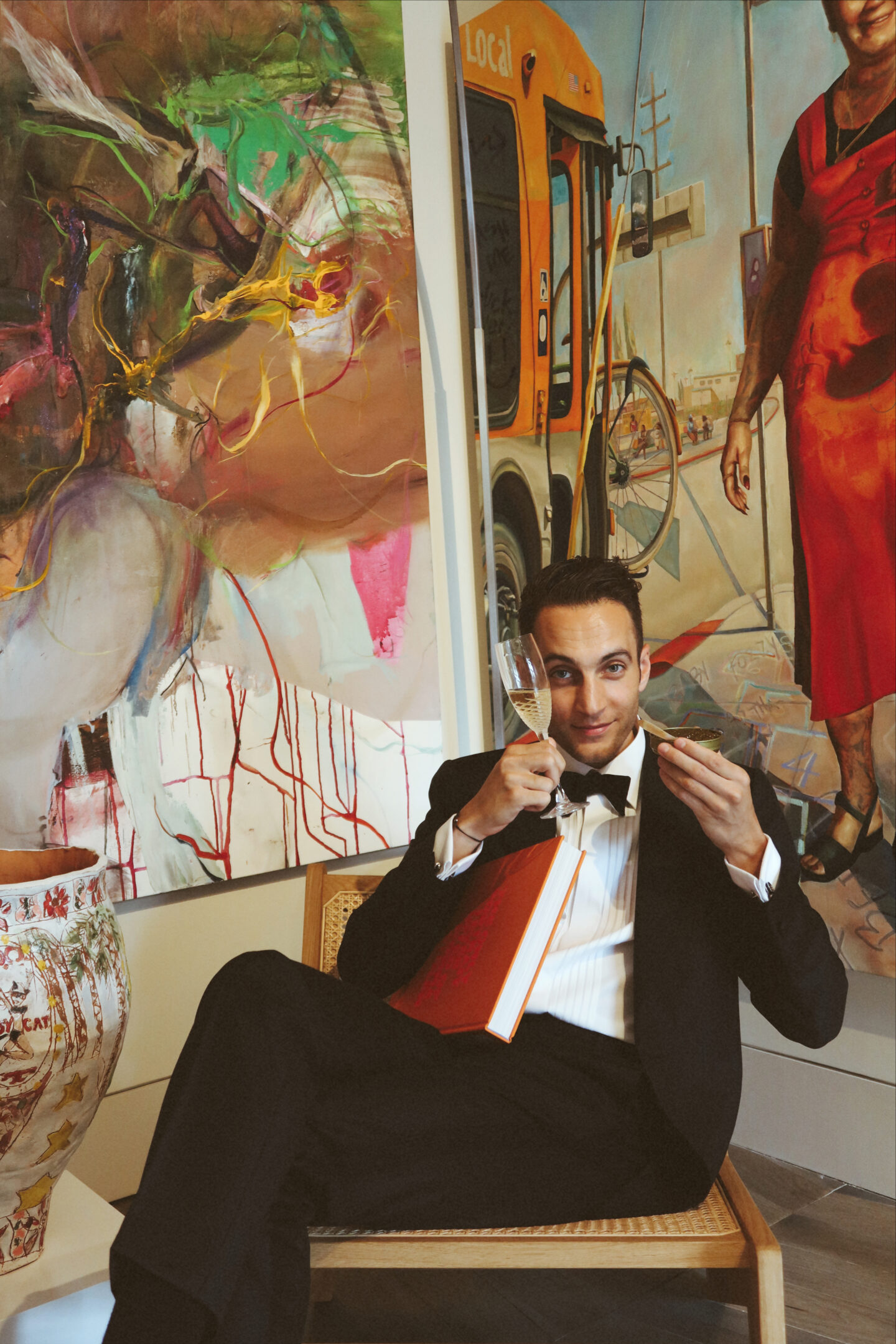 ART FILM: Beltracchi: The Art of Forgery (2014)
BOOK: The Power Broker by Robert Caro. Read it.
NUDE: A fabulous large painting by Mickey Lee.
STYLE ICON: Gianni Agnelli.
ART HANDLER: Me.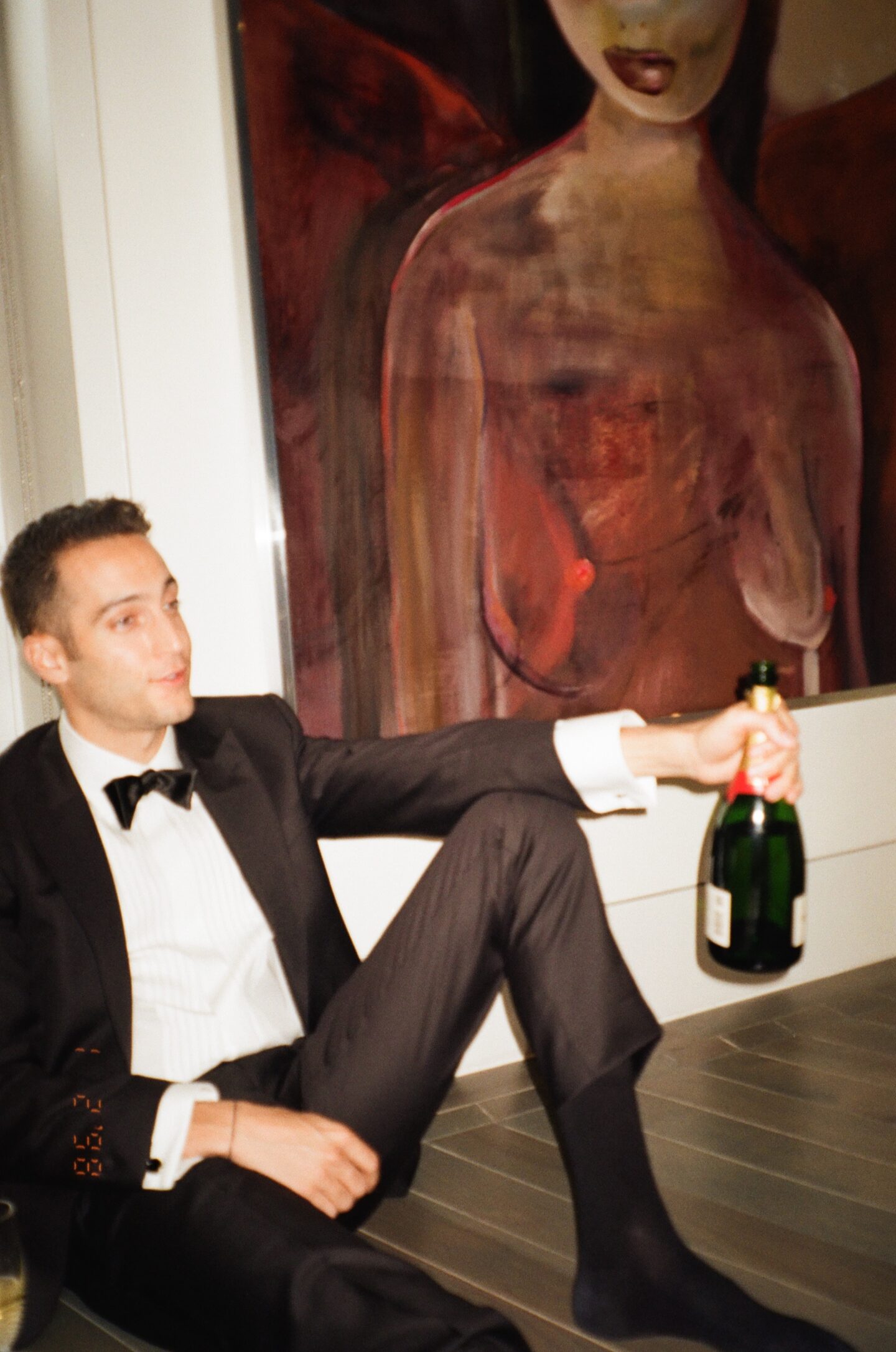 CURRENTLY IN STORAGE: Too much.
SELF-CARE: Bath. Shower. Submersion in general.
BEACH CLUB: La Fontelina in Capri. Or Principote in Mykonos. Opposite ends of the spectrum.
SKI RESORT: Jackson Hole.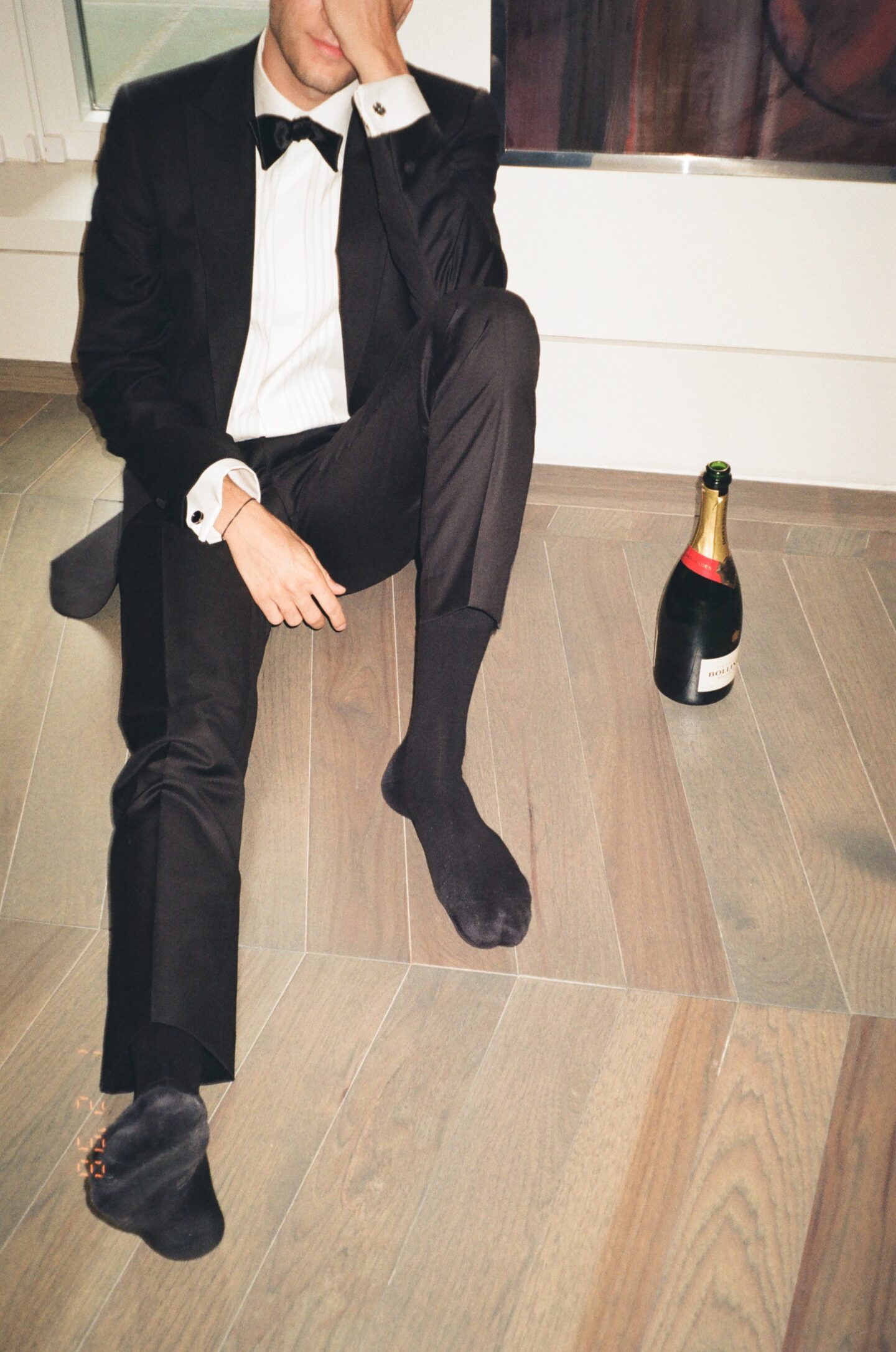 IN YOUR SUITCASE: Ear plugs and emotional baggage.
ADVICE: Buy what you love. Be nice. Be genuine. Don't let anyone take advantage.
LIFE MOTTO: Aesthetics are equivalent to ethics.