The English Countryside with Daria Borisova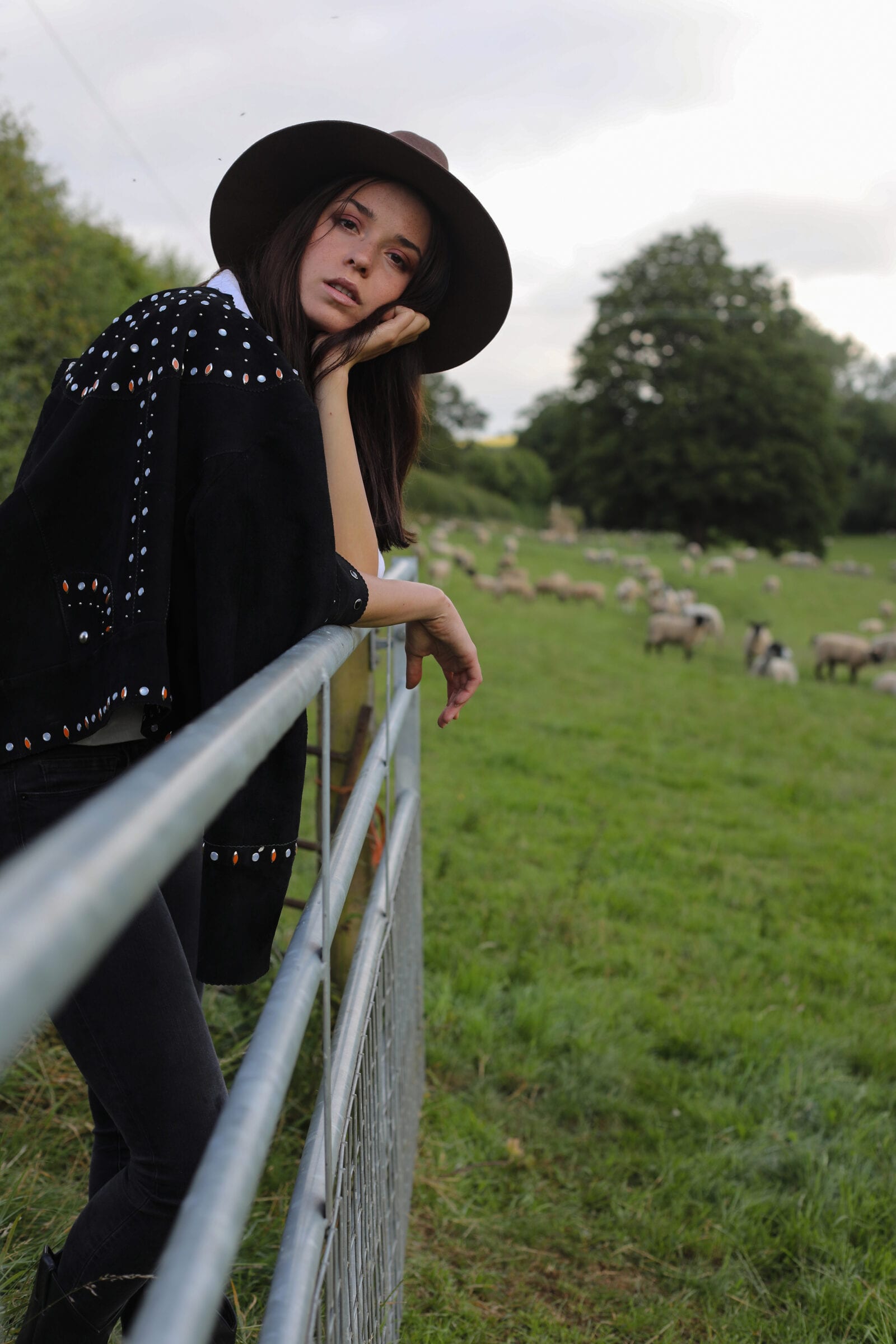 Photography by Gosia Jarmakowska
London art advisor Daria Borisova has spent the summer reconnecting with nature in the English countryside, and her attention has been drawn to one particular animal — sheep! Below, Borisova curates a selection that highlights sheep as they are featured in works of art from old masters to the present day.
"Sheep have been a popular motif from Raphael paintings to the latest cover of Vogue," she says. "Who would have thought that sheep could be so interesting?"
1. The Holy Family With a Lamb, Raphael, 1507, oil on panel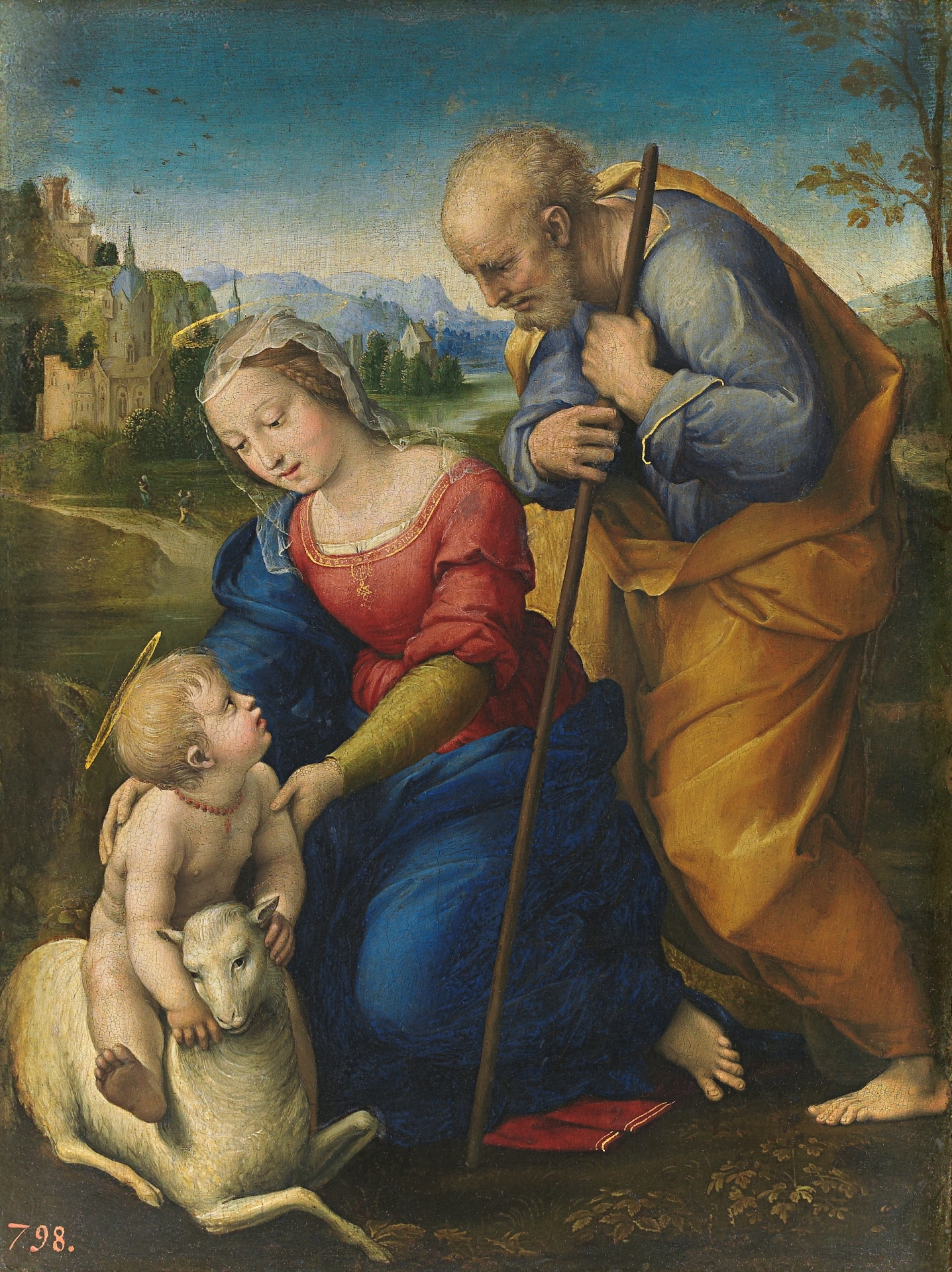 This composition shows Saint Anne gripping the Virgin, who tries to keep her son from embracing the lamb, a symbol of sacrifice and surrender.
2. Our English Coasts,William Holman Hun, 1852, oil on canvas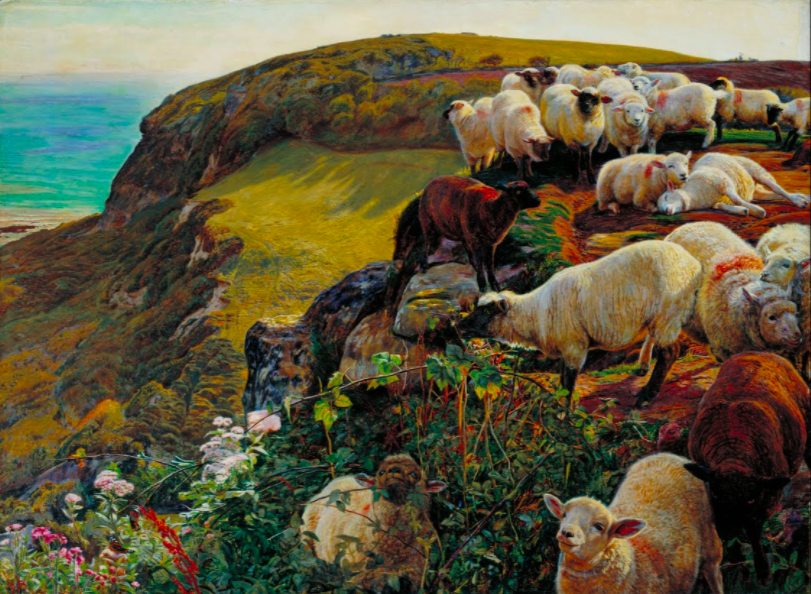 A picturesque, romantic painting of sheep along the coast of Sussex was painted en plein air, despite the cold and rainy weather in the fall and winter of 1852. This sheep painting was considered quite an adventurous composition for Hun at the time.
3. Spring, Pablo Picasso, 1965, oil on canvas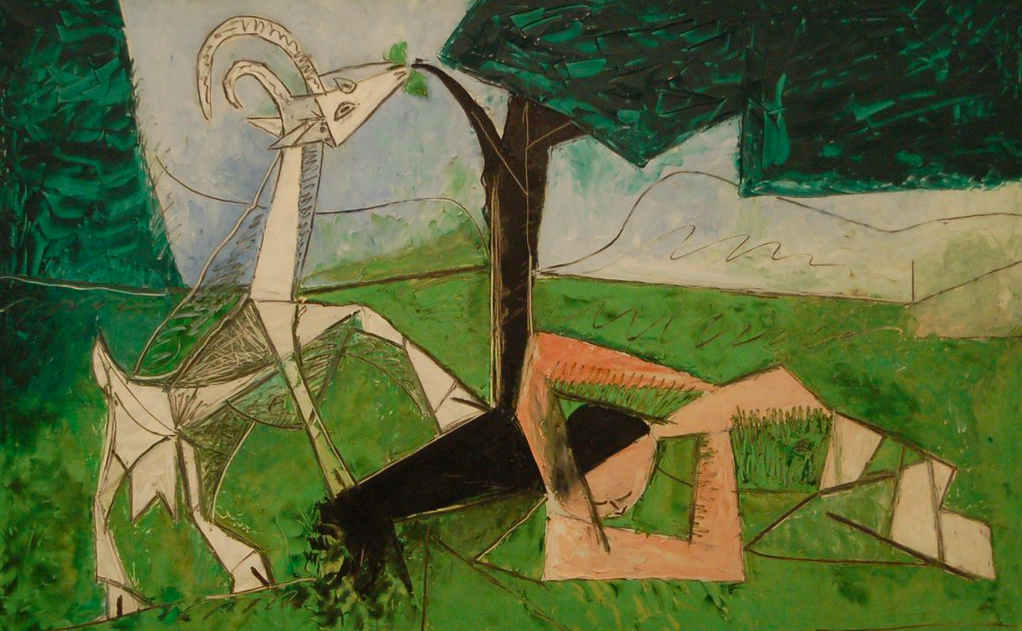 In Mediterranean culture, the first born lamb was the epitome of victory and spring. Picasso's lamb portrayal is a hope for future happiness.
4. Bighorn Ram (from the series, Endangered Species), Andy Warhol, 1983, silkscreen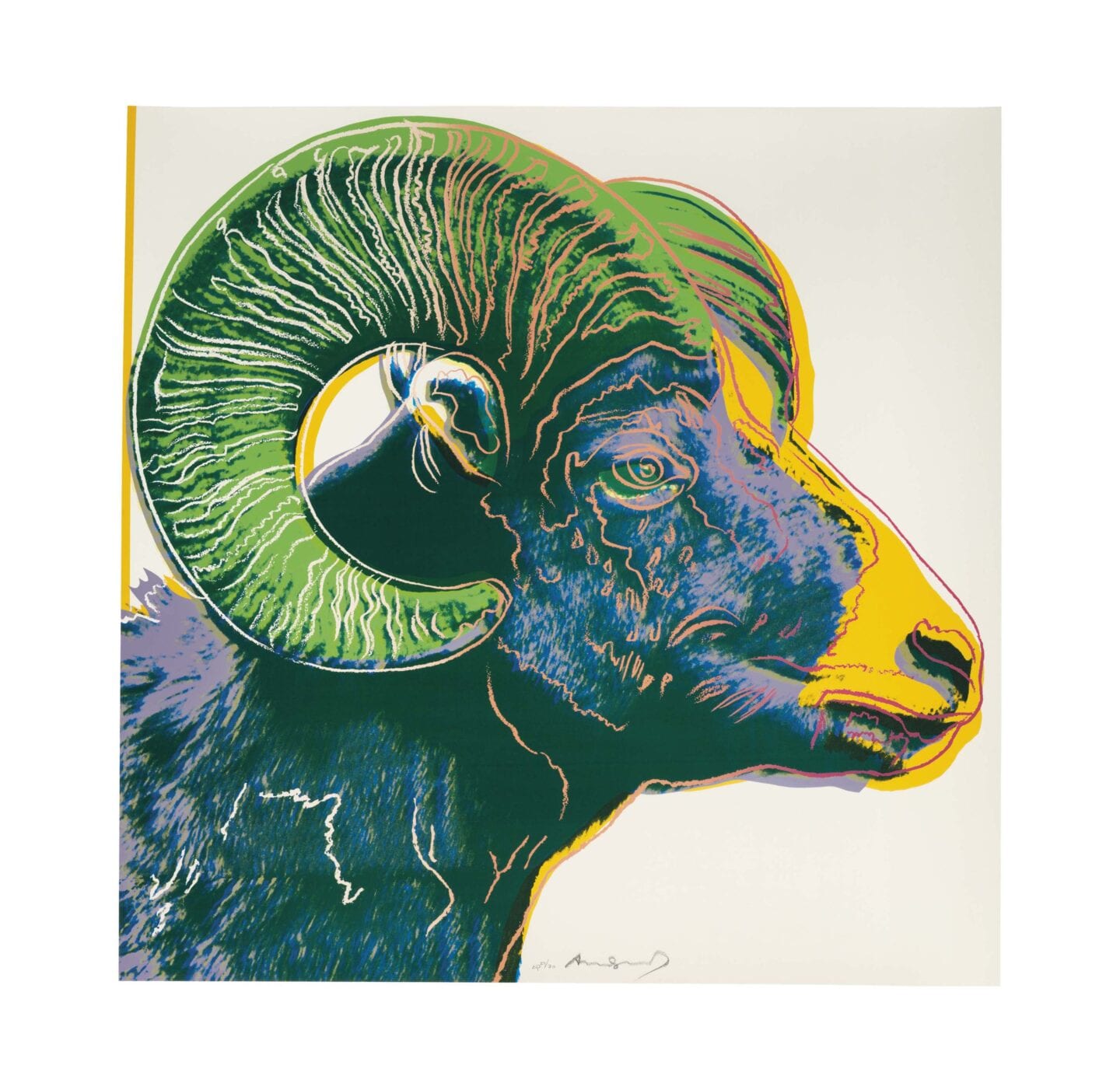 Commissioned by friend and publisher, Ron Feldman and his wife Freyda, Warhol created a series of ten endangered species, including the bighorn ram, to raise awareness and environmental consciousness. This series of "animals in makeup," as Warhol fondly put it, are displayed as larger than life and in signature pops of color.
5. Sheep Head B, Menashe Kadisman, 1979, screenprint on paper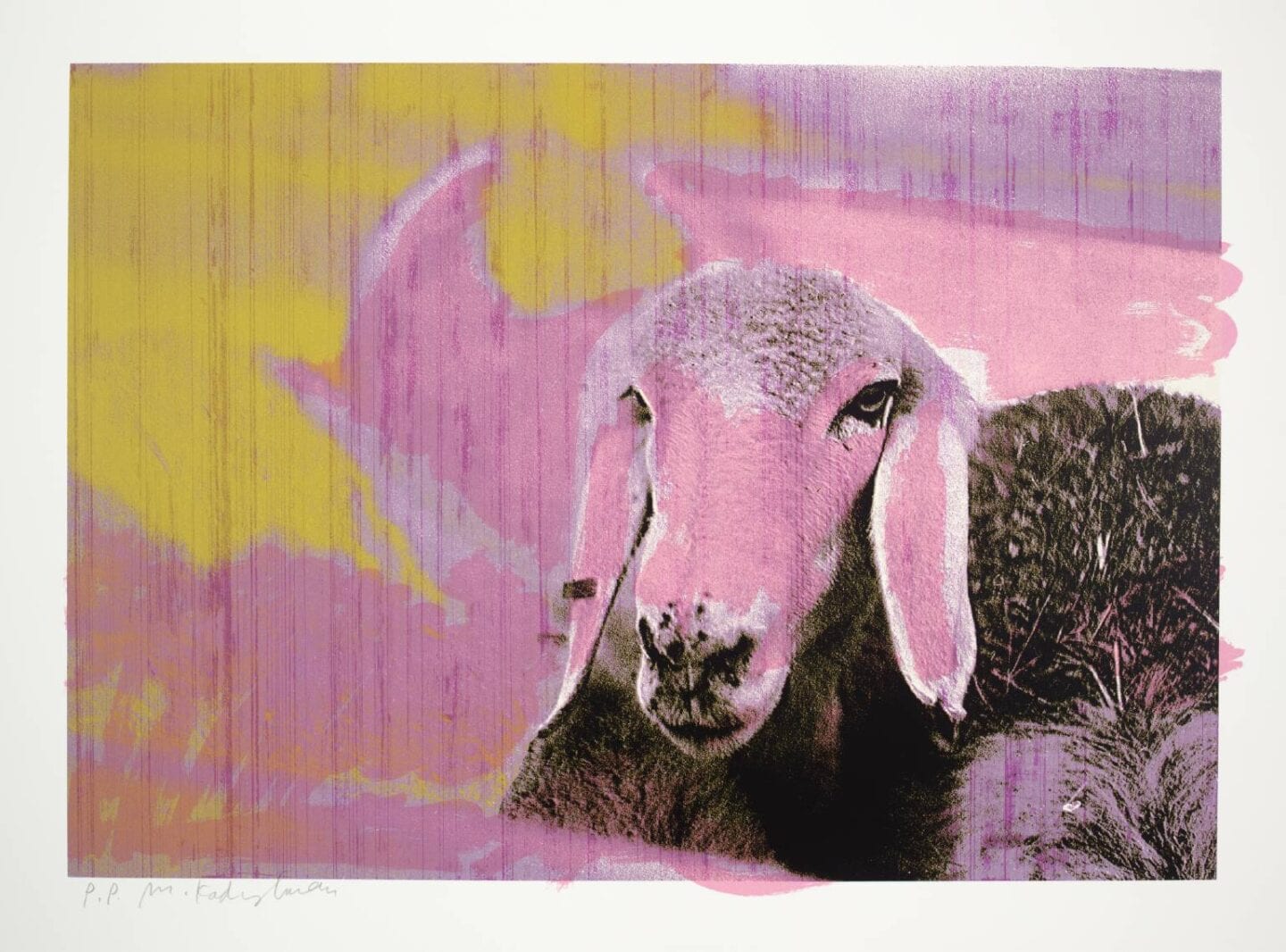 The sheep was both a symbol of human sacrifice, and a reminder of Kadishman's youth when he worked as a shepherd on Ma'ayan Baruch, a kibbutz in Northern Israel.
6. Away from the flock, Damien Hirst, 1994, Glass, stainless steel, Perspex, acrylic paint, lamb and formaldehyde solution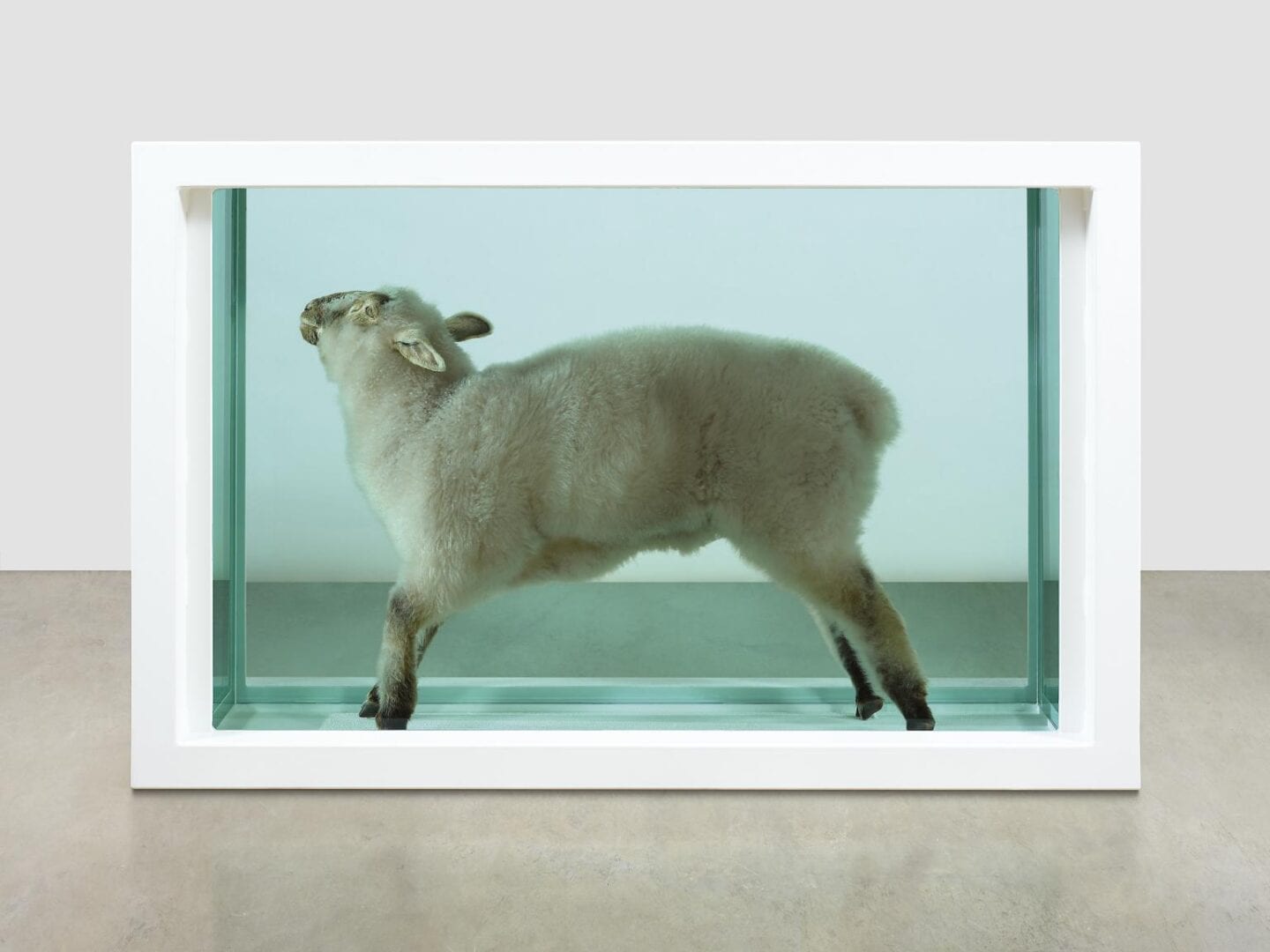 As the title suggests, a single sheep takes on new meaning when it is away from its flock. Hirst has commented that this single sheep is an outsider, not connected to anything, including the "flock of living things."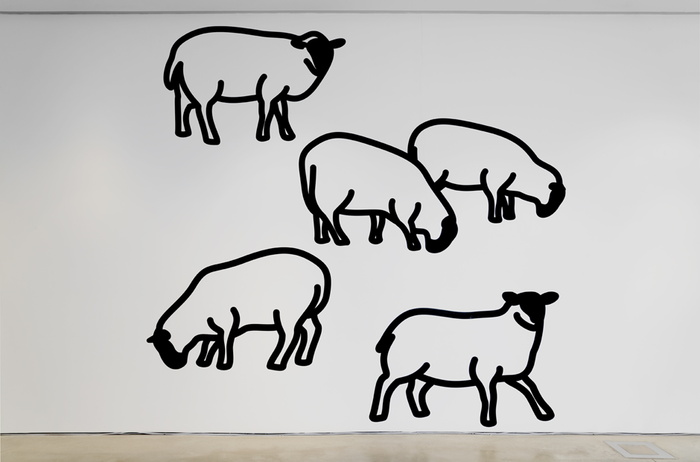 7. Sheep 1 (from Nature 1 series), Julian Opie, 2014, vinyl on wall
Growing up with the English art of the post-war St. Ives School, Opie's familiar reductive line work is a blend of pop art and minimalism. Taking the familiar, and then reintroducing the object, or animal, to create a new mood. In his words, the St. Ives mood is "plain, modest and innocent, often lovely and occasionally cloying. I find myself contrasting this longing, wide-eyed, cool and natural quality with elements of our urban, post-industrial, somewhat ruined world." – Julian Opie
8. British Vogue August 2020 "Reset" Issue, Martin Parr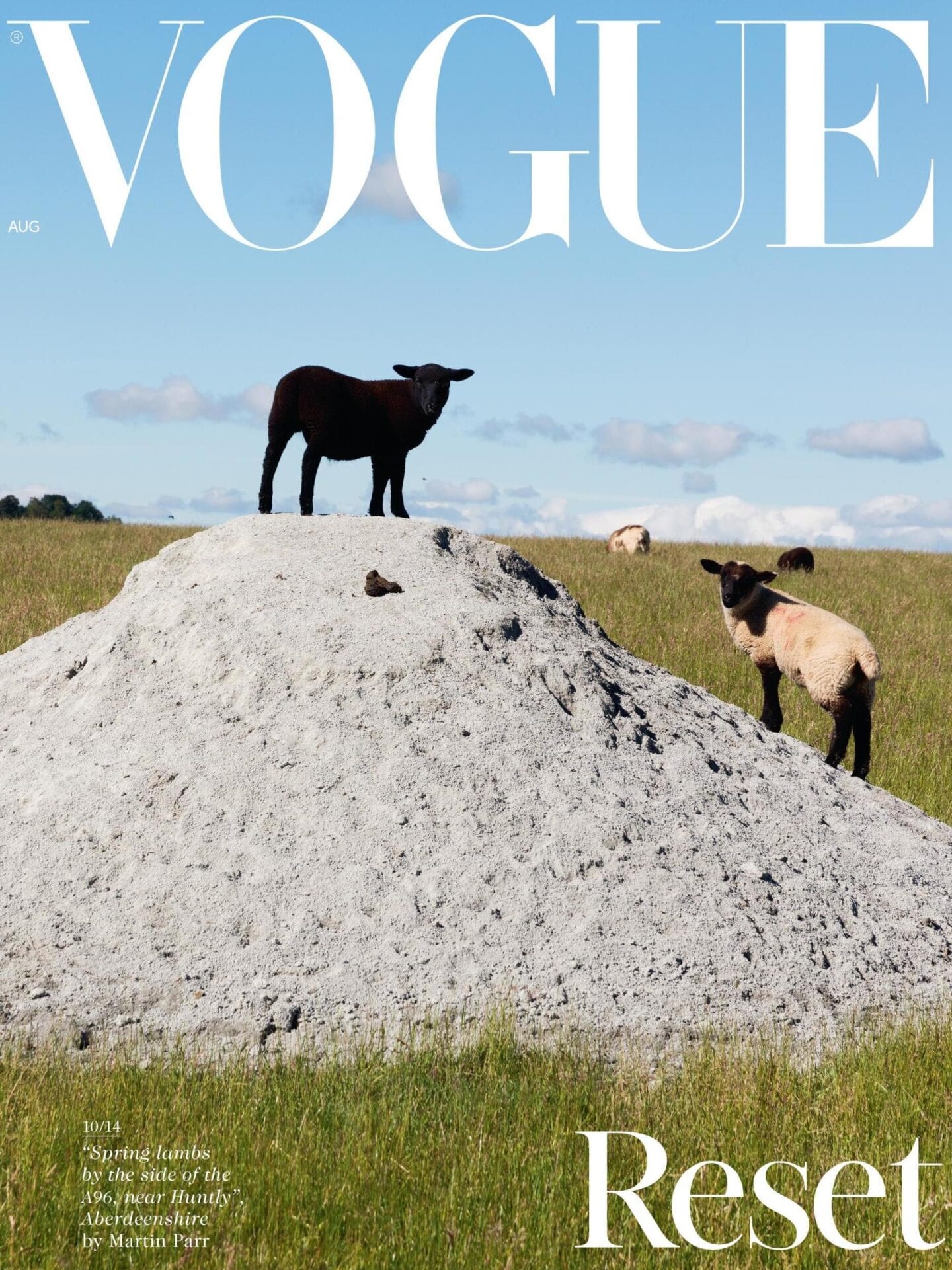 Photographer Parr is one of fourteen artists commissioned to celebrate the natural world by allowing readers to enjoy nature from their own home. Parr's landscape, featuring two spring lambs, speaks to the joy and diversity of the British landscape. "The most unexpected small things can have a sense of mystery when you photograph them, and the presence of the black lamb is transfixing." -Martin Parr. The original artworks will be auctioned to raise money for COVID-19-focused charities at the end of the year.