The Art of Deborah Roberts: A Powerful Statement on Black Identity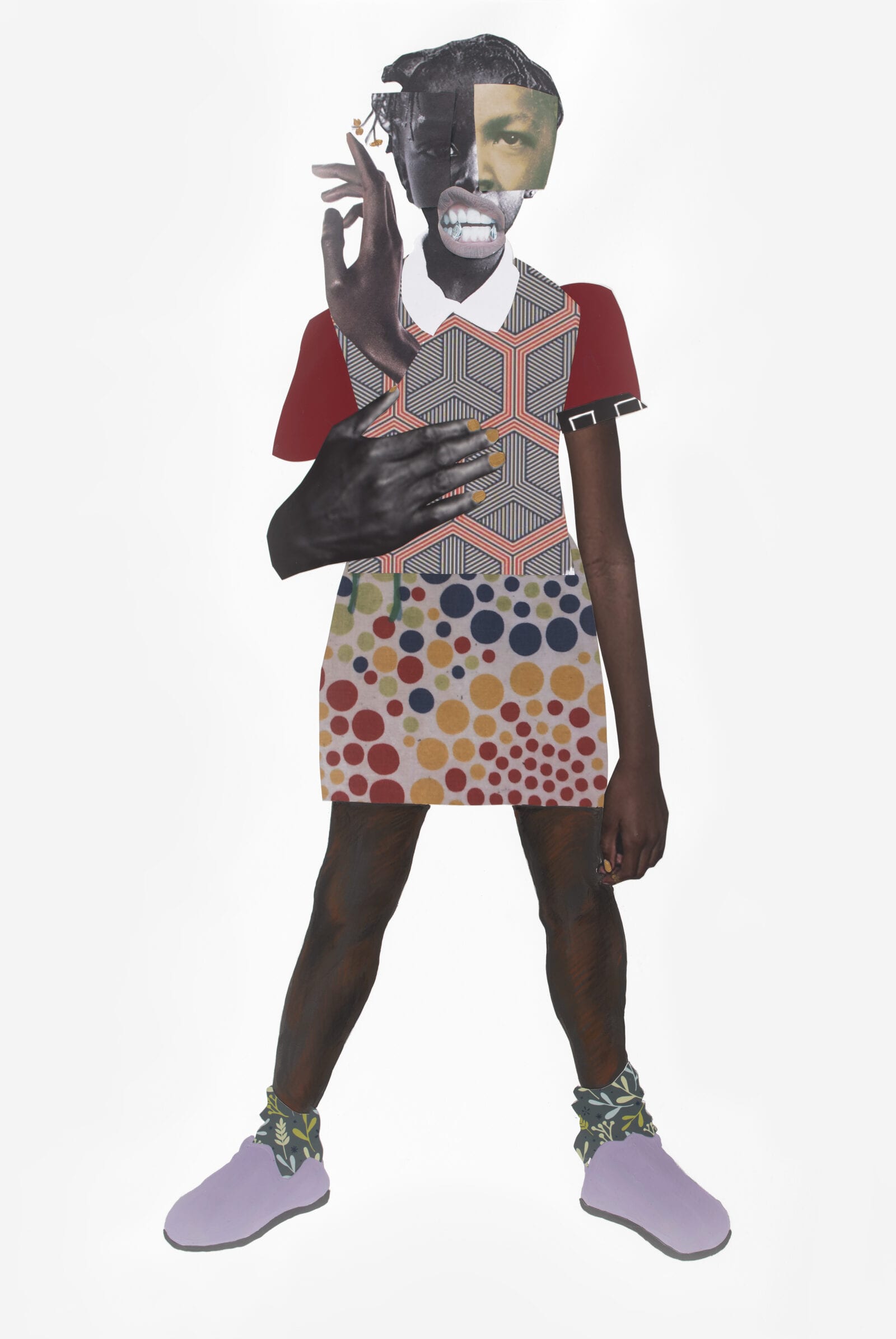 The American artist Deborah Roberts critiques the representation of black identity and femininity in the media through her dynamic, hybrid images comprised of appropriated photos, imagined patterns and painted details.
---
As you step inside the Stephen Friedman Gallery in Mayfair, London, fragmented black bodies stare back at you. Constructed figures stand empowered with raised fists, hands on hips and twisting legs—they push back, refusing to be objectified. Always returning the viewers' gaze. These images oscillate between strength, depicted in the subjects' defiant poses and motifs like the red boxing gloves, and youthful innocence with young girls sporting sparkly gold shoes, carrying delicate flowers and wearing ribbons in their hair. Roberts addresses the criminalisation of black children, their changing identities, and how they respond to preconceived social constructs—disseminated by popular culture and institutions that sustain white supremacy. Also wanting to depict African-American femininity, Roberts portrays her fictive girls at the cusp of womanhood, just as they are becoming aware of themselves, and are particularly susceptible to societal pressures and the weight of unattainable beauty standards.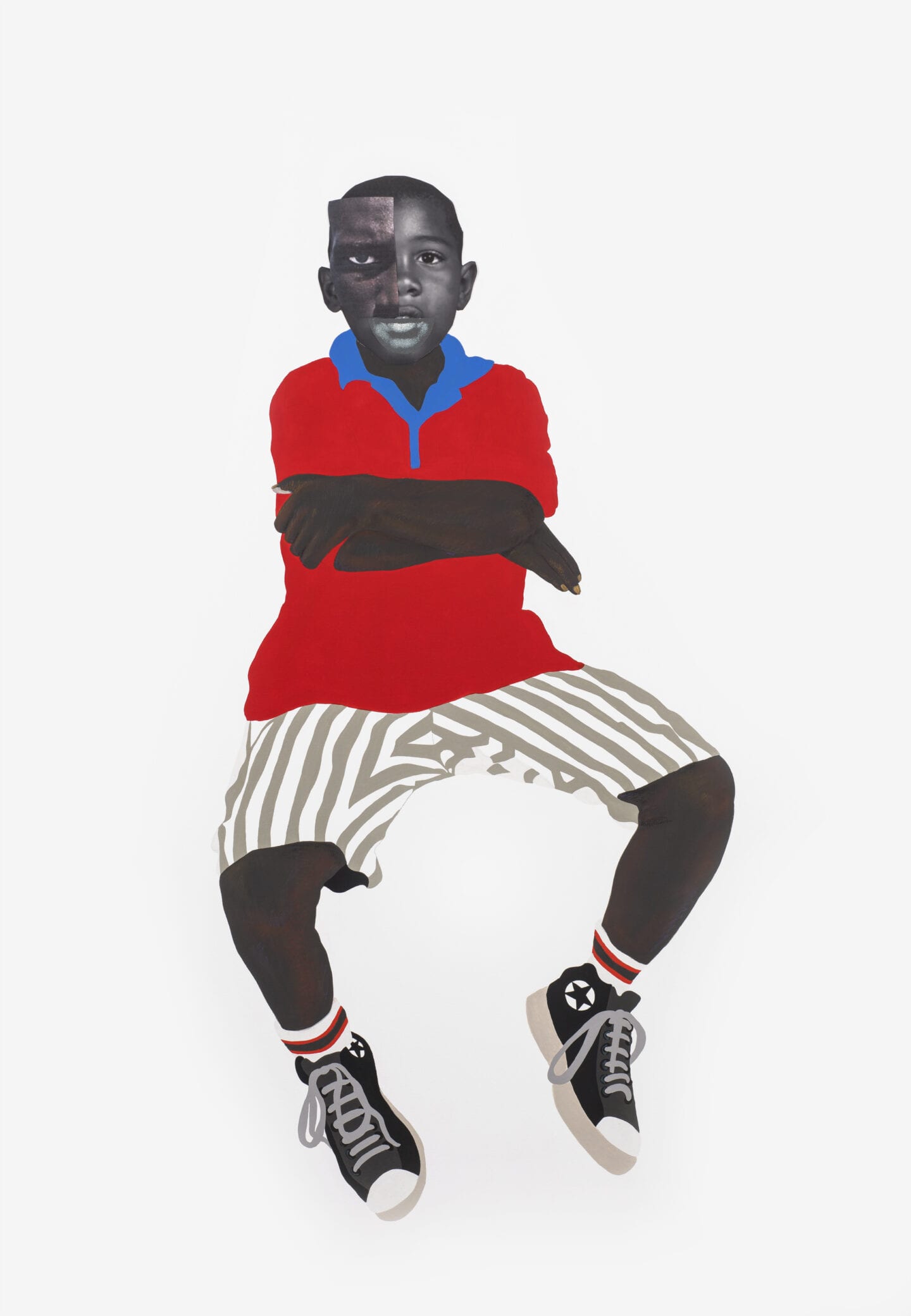 To create these composite subjects, the Austin-based artist combined a variety of different facial features, body parts, skin tones, clothes and hairstyles. Rendered on white grounds, each subject becomes the centre of attention, free to express their individuality and communicate their own narrative. These new archetypes or fictional adolescents present the viewers with an expansive and inclusive view of black cultural experience. Containing double meanings, hidden layers and symbolic gestures, these intricate mixed media and photo-based collages become sites to explore the complex notions of race, identity and gender politics. The collage, operating as a metaphor, represents the diversity and multiplicity of black life. According to Roberts, "When you look at my work, you have to look at every part of the face and make something out of those fragments. That's one of the gifts of the work-to see people differently, and not just as one being. Blackness is global."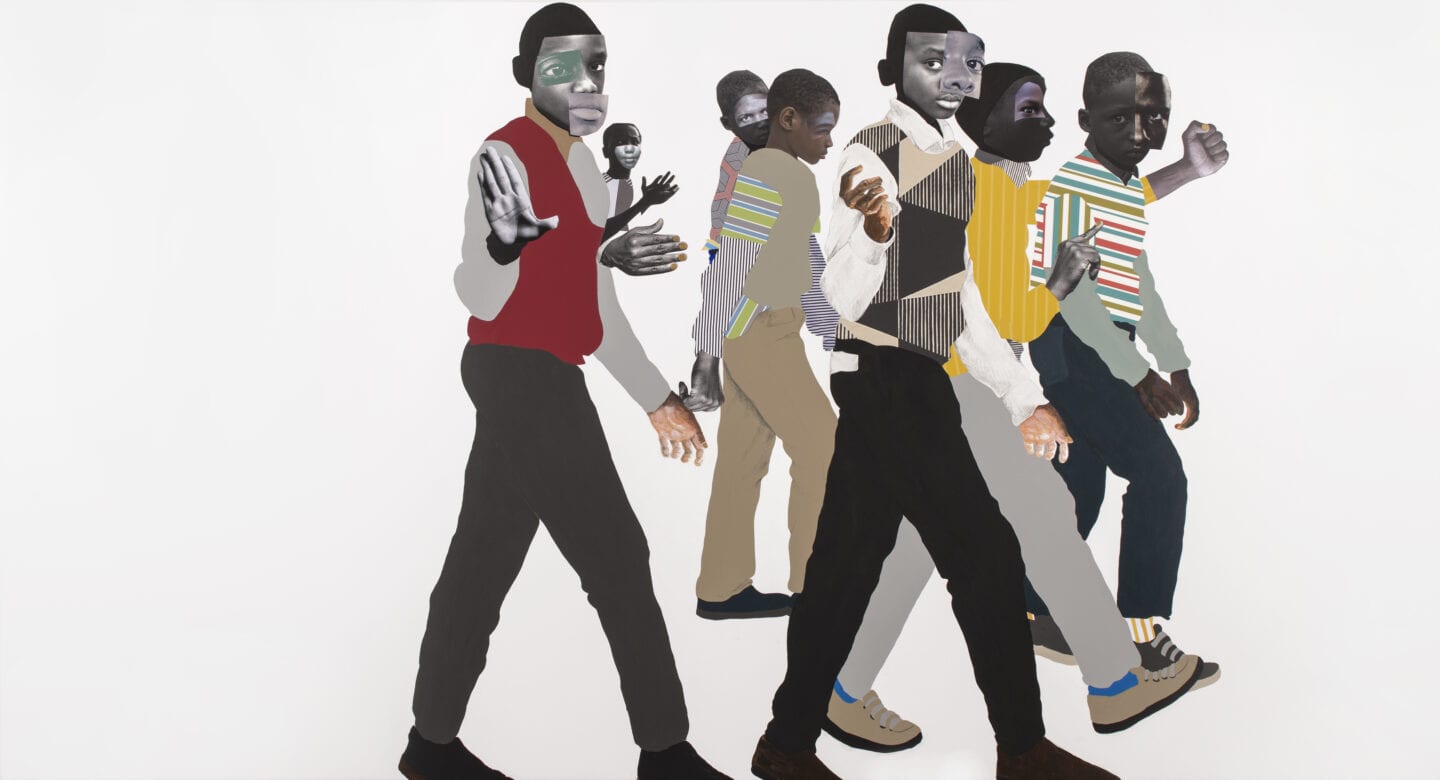 Through the splicing and meshing together of images, Roberts articulates a new pictorial language. One that highlights the problematic concept of "ideal beauty" and challenges existing stereotypes and myths. She introduces this new narrative after she struggled in her adolescence to identify with the images that occupied the glistening pages of a magazine or the museum-worthy Renaissance paintings. Focusing on issues of subjectivity, consumption and exclusion, she wages war on the mythical figure of Venus to declare that a universal ideal of beauty simply does not exist. Also responding to the damaging effects of contemporary visual culture, she claims that beauty should be inclusive and that all identities be represented. In these works, you find her subjects, often portrayed with additional limbs and adult-sized hands, trying to come to terms with their unfixed identities and evolving place in the world.
"Having one's identity dismantled, marginalised and regulated to non-human status demands action. This led me to critically engage image-making in art history and pop-culture, and ultimately grapple with whatever power and authority these images have over the female figure."

Deborah Roberts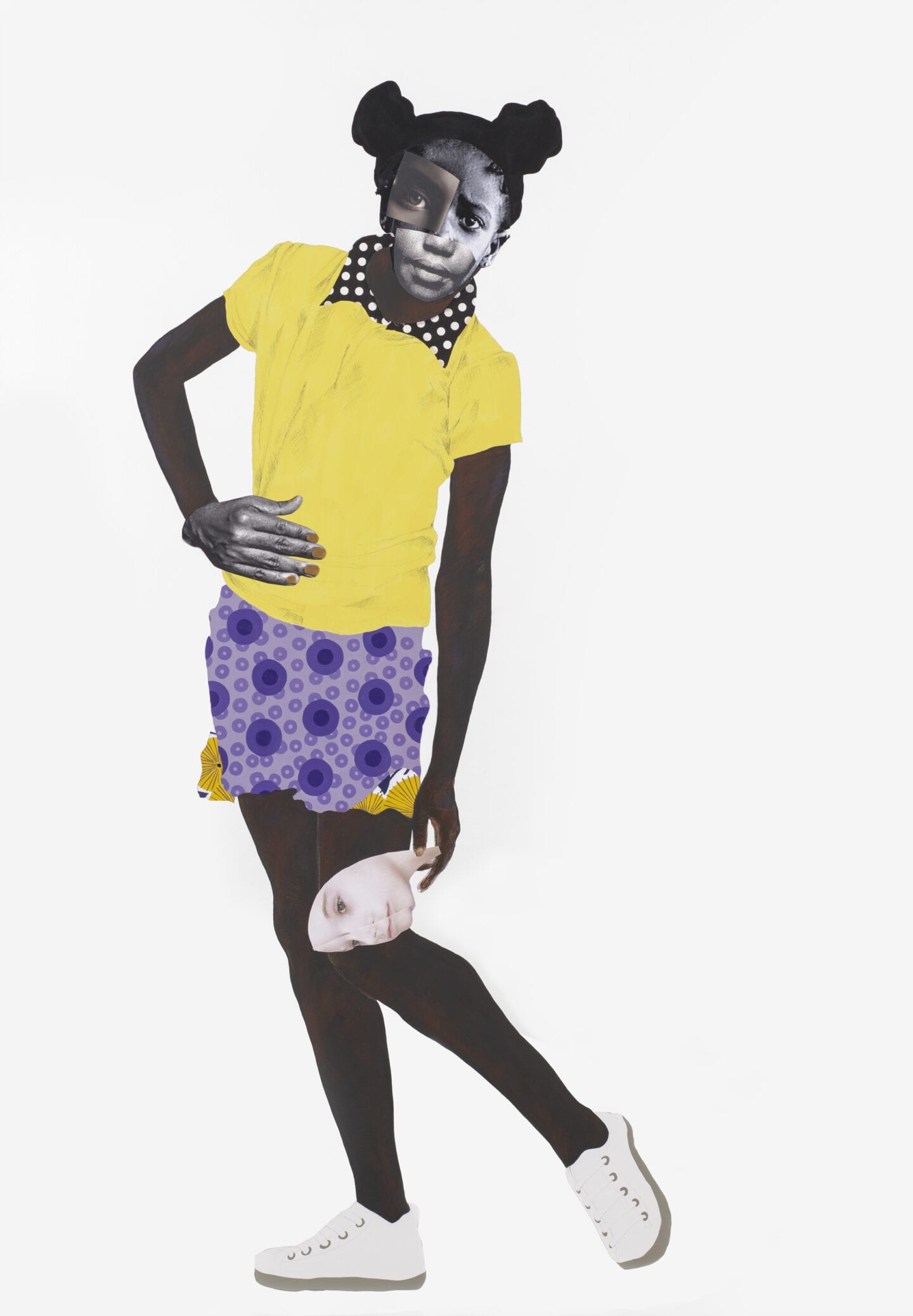 Bringing to mind the photomontage experiments by Berlin Dadaists: Hannah Höch, George Grosz and Raoul Hausmann, Roberts too effectively launches her own anti-movement campaign by combining the real (the photographs, taken from magazines clippings and the Internet) with the imagined (the hand drawn and painted details.) Refuting and subverting dominant visual culture in the process. Quickly rising to be one of the most influential female artists of our time, Deborah Roberts has also captured the attention of celebrities like Beyoncé Knowles and Padma Lakshmi. She received the Anonymous Was a Woman Grants award in December 2018—a grant of $25,000 given to 10 women over the age of 40 at an important junction in their artistic career—and previously exhibited at the Studio Museum of Harlem in Harlem, New York, Miami Art Basel in Miami, Florida, and the California African American Museum in Los Angeles, California.
The exhibition Deborah Roberts: If they come—a title extrapolated from an open letter written by James Baldwin to political activist Angela Davis during her incarceration in 1970—will run from 6 June 2019 to 20 July 2019. It is the first solo exhibition for the artist in Europe.
---
Featured Image: Deborah Roberts, 'When you see me', 2019. Mixed media collage on canvas, 165 x 304.8cm (65 x 120in). Copyright Deborah Roberts. Courtesy the artist and Stephen Friedman Gallery, London.