Despite the specter of the Coronavirus, TEFAF Maastricht 2020 opened its doors on Thursday, March 5th, with the colors of its iconic tulips and flowers, 280 thoughtfully curated booths, and thousands marvelous objects across all categories. Overall it was business as usual despite the extra precautionary measures, and between the sanitizers and champagne, great quality art was not missed at all. TEFAF Maastricht is widely known as one of the premier fairs in the world (as well as the fair with the majority number of private jets landing), presenting all top quality fine art, antiques, decorative arts and jewelry. The 33rd edition of the fair was due to continue until Sunday, March 15, but will instead close at 7pm this evening. TEFAF has announced its early closure due to an exhibitor getting diagnosed with COVID-19. Spotted at the VIP previews, here are our top treasures that every woman would like to collect.
1. Edgar Degas, Three Dancers in Yellow Skirts, ca. 1891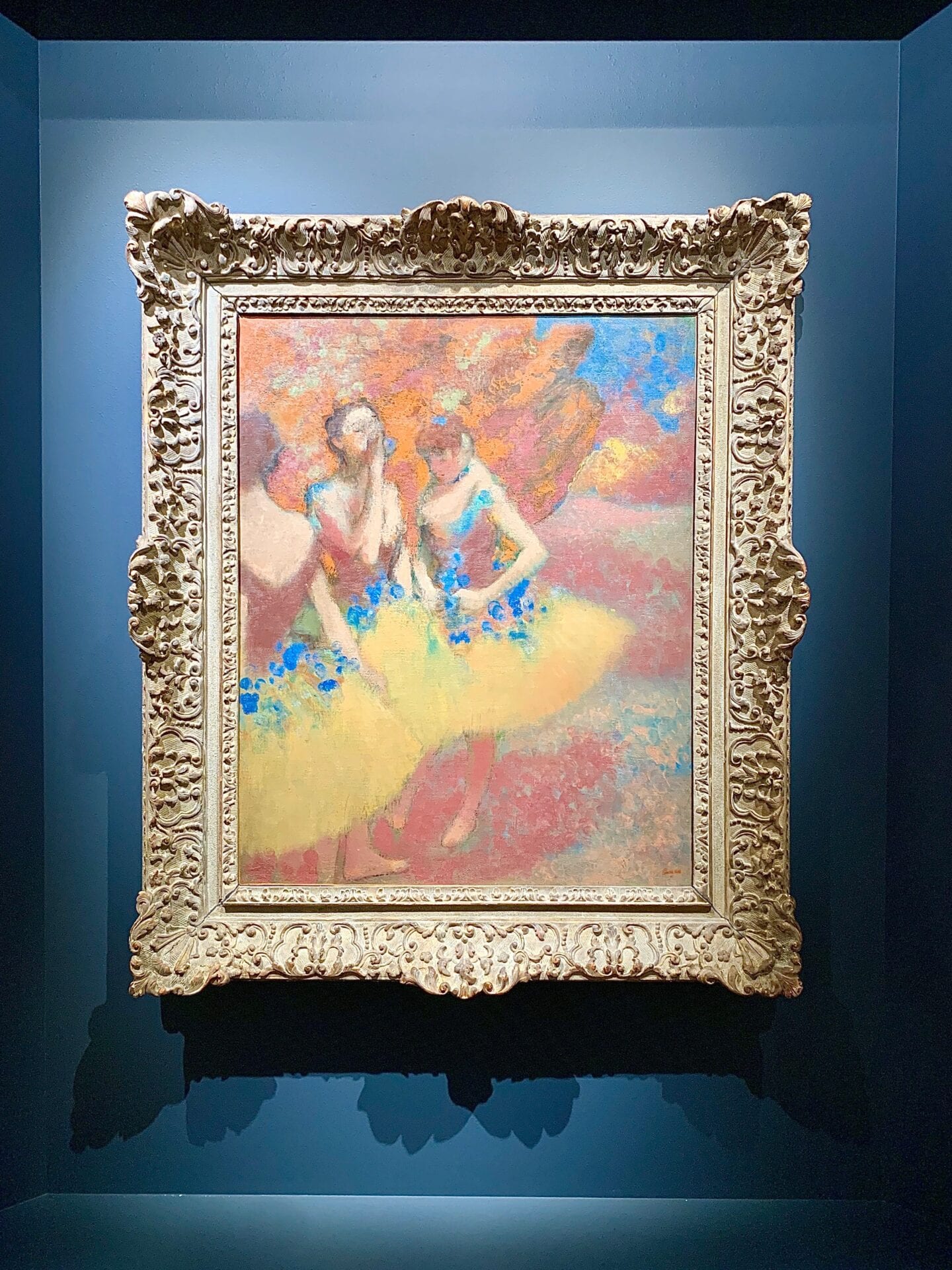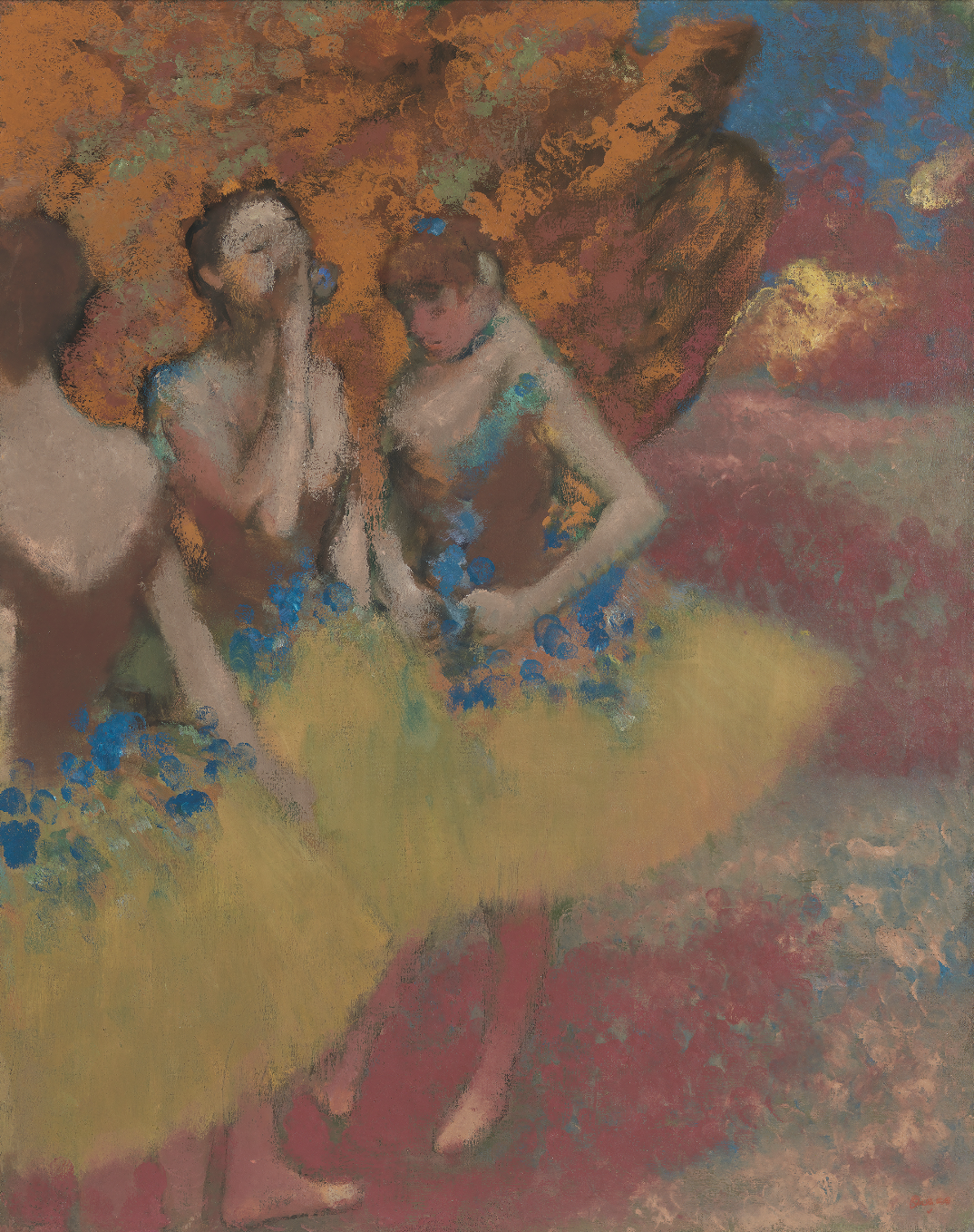 With its bright colors and delicate pastel impressions, Edgar Degas' Three dancers in yellow skirts, ca. 1891, is a great example of the energy in the last years of the French impressionist artist, featuring his most iconic of subjects, the young dancers. An absolutely lovely piece, especially if this reminds you of your childhood en pointe at ballet classes.
2. Nacho Carbonell, Palm Tree, 2019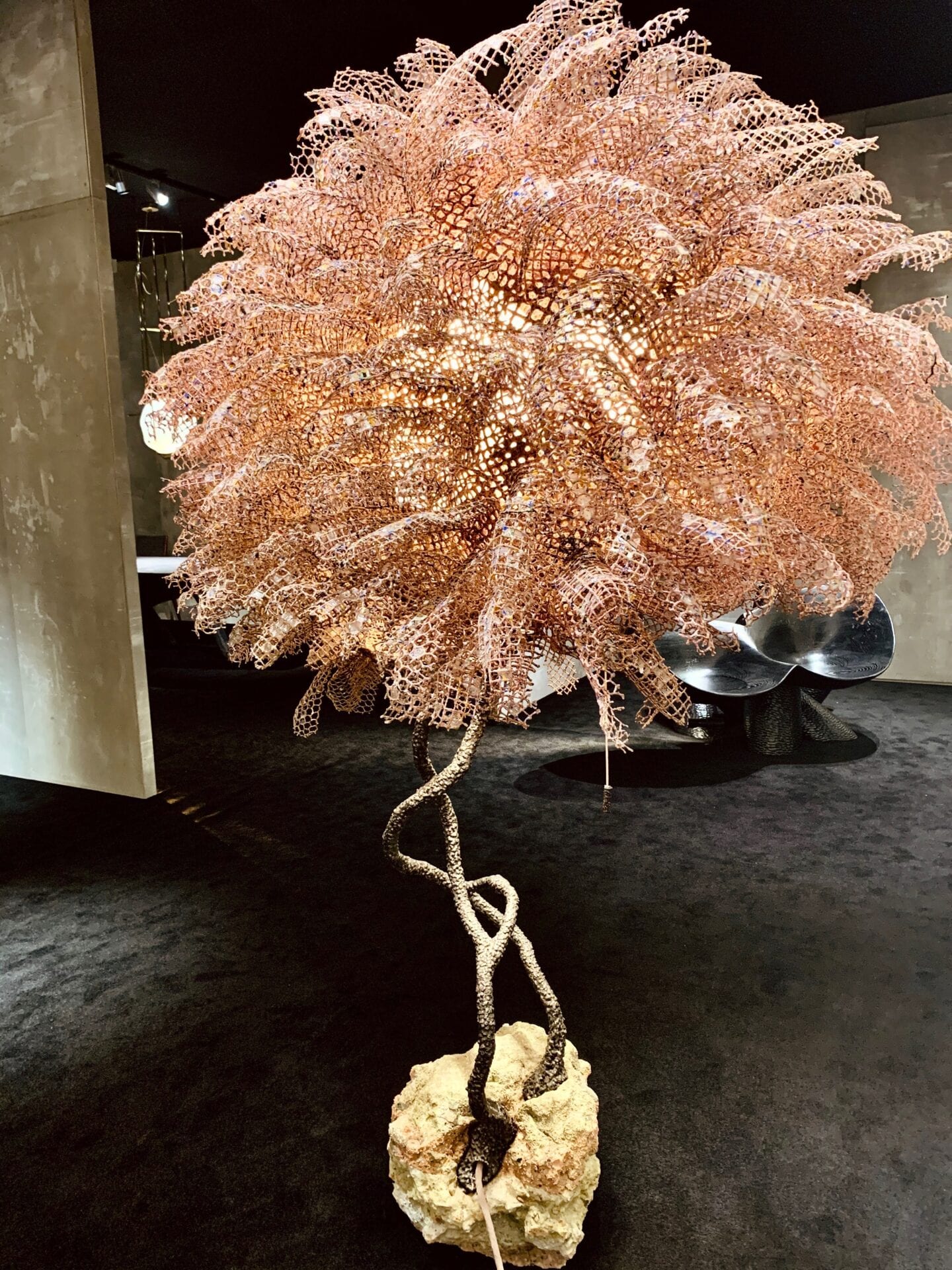 A pink tree, a creative lamp, and a unique piece of contemporary craftsmanship and design: everything is included this unique piece of collectible design by the young designer Nacho Carbonell. You may have already seen his cloud-like gold lamps hanging from Ca' D'oro ceilings during this last Venice Bienniale, part of an extraordinary exhibition organized by the gallery which showed how the line between contemporary art and design can be so thin. Some organic beauty with a touch of contemporary sensibility, can't be missed in any house curated by feminine taste and sensibility.
3. Wallace Chan, Creatures and Flowers
True shining delights made of diamonds were the protagonist of Hong-Kong based jewelry designer Wallace Chan. Despite the hard times back at home, diamonds were still shining brightly in prodigiously crafted creatures, made of precious gems and crystals, mostly wearable as necklaces, bracelets or brooches. Something unique every woman will just fall in love with, because… flowers are fine, but with diamonds, they're much better!
4. Didier, The Jeweler's Guide to the Galaxy: 42 Years of Atomic and Space Age Jewelry
What's better than unique art jewels from the galaxies of creativity of some of the most renowned artists of the last decade? London-based gallery Didier presented a booth titled "The Jeweler's Guide to the Galaxy: 42 Years of Atomic and Space Age Jewelry," surveying items made between 1945 and 1987. From Les Lalannes to Alberto Giacometti, Louise Bourgeois, and Louise Nevelson, and post-war Italian artists such as Afro Basadella and Eliseo Mattiacci… it's intriguing to recognize every artist signature style and themes, taking forms in precious jewels, part of collectibles category which is definitely growing in the market over the past few years.
5. Gilbert Victor Gabriel, The Gala Dinner, 1847-1933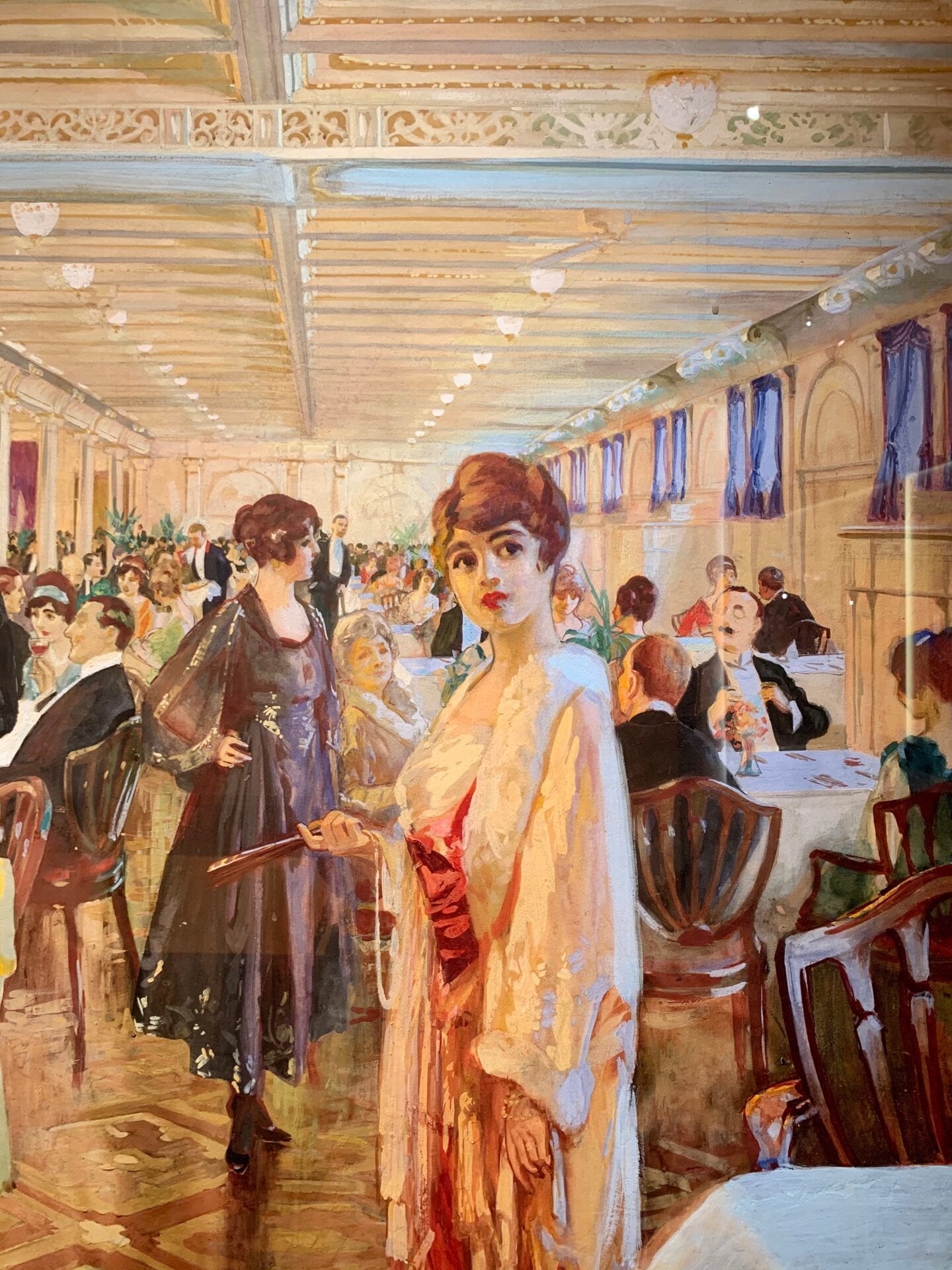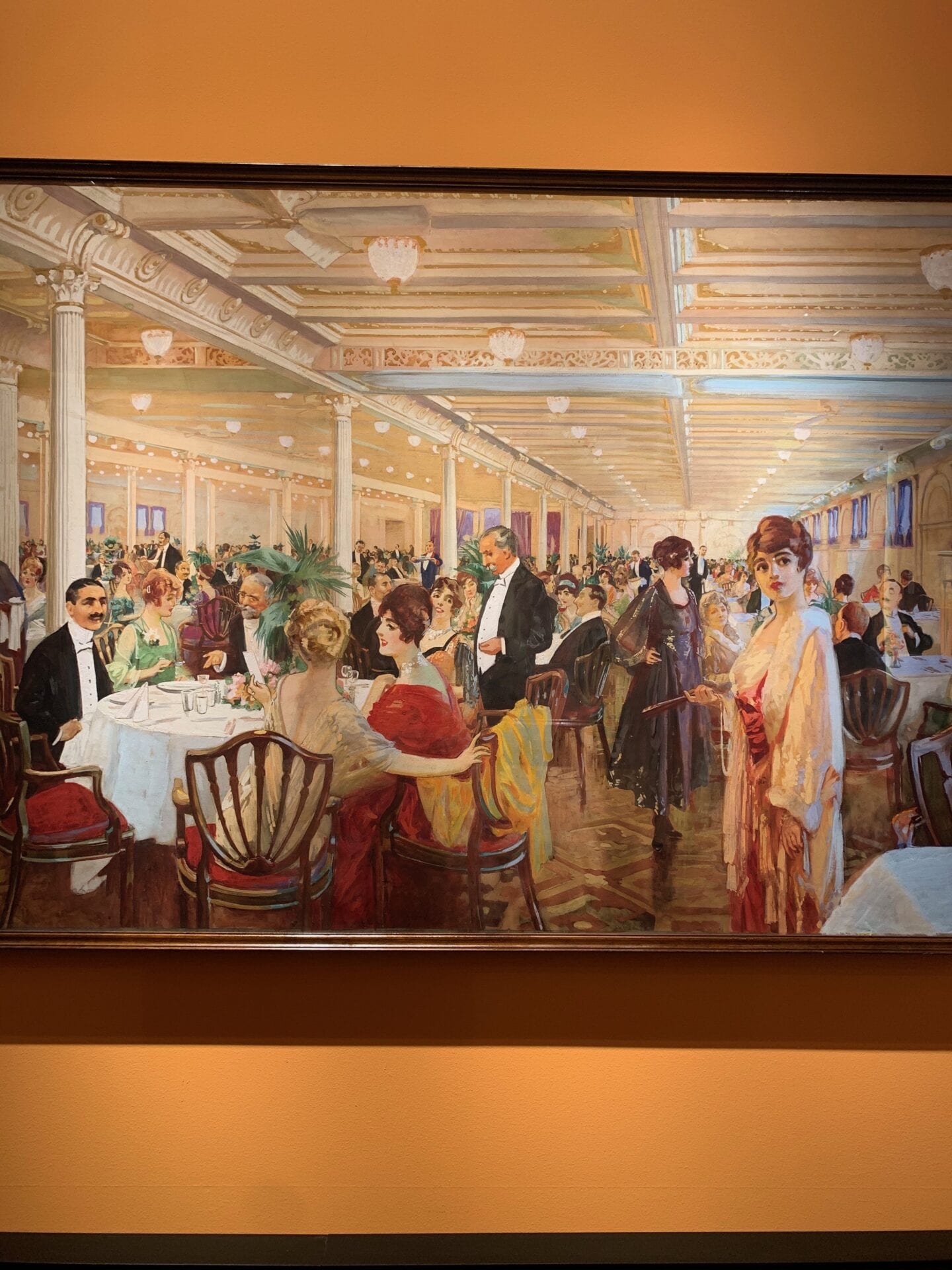 Few impressions in tempera and watercolors on papers, to be immediately taken back to the charm of the Belle Epoque in Paris. Absolutely charmante is the perfectly dressed elegant girl on the front, while she looks away with all self confidence in her beauty: a perfect statement of elegance and self-confidence in feminine seduction and intellectual power.
6. Lucio Fontana, Concetto Spaziale, 1960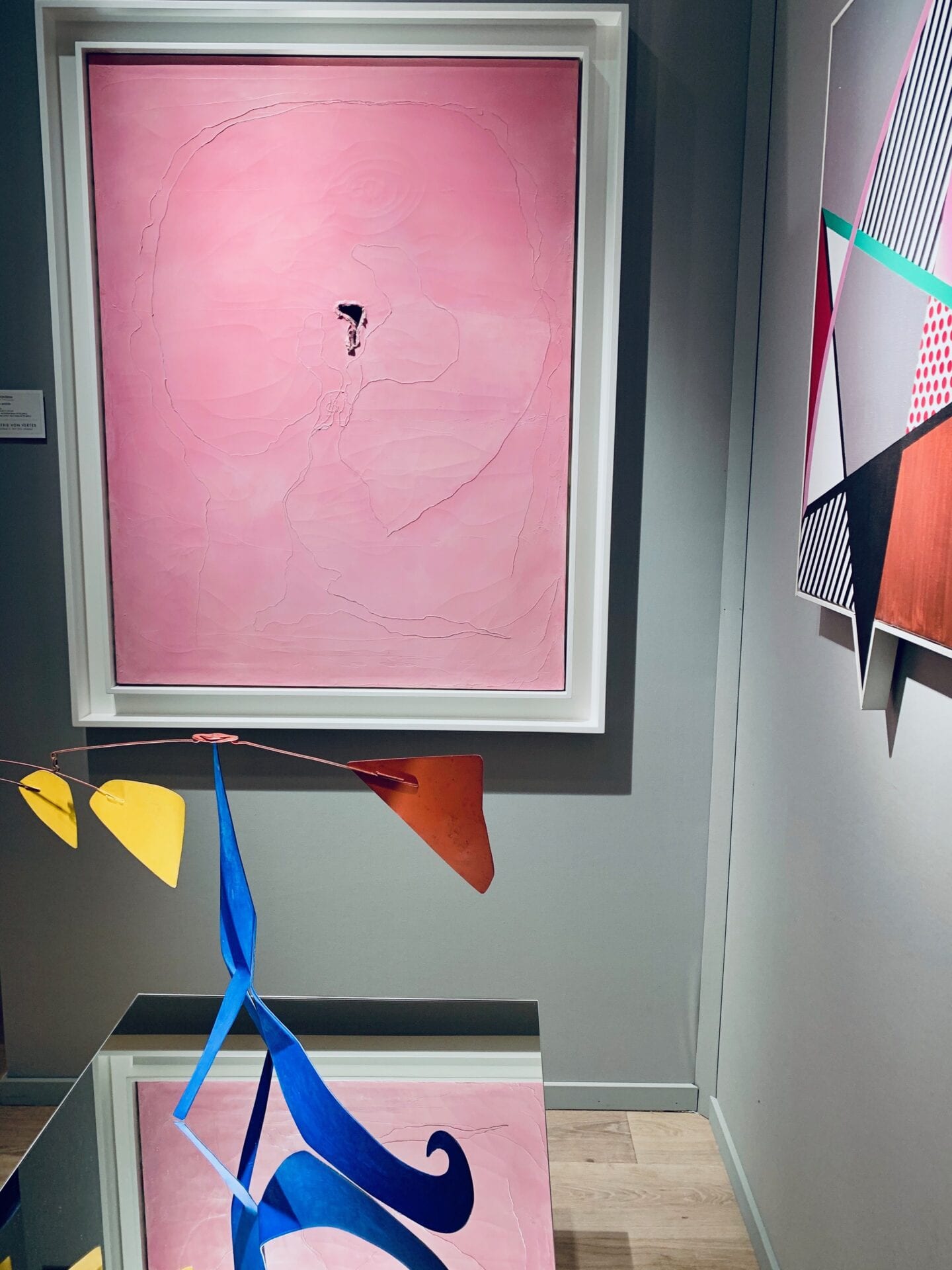 A pink Lucio Fontana from the perfect years, extremely feminine and mysterious at the same time as a woman's seduction can be. Even better if you combine with a little Calder mobile as they did.
7. Chaumet, Art Deco Tiara, 1909, and Cartier, Garland Style Diamond Choker, 1908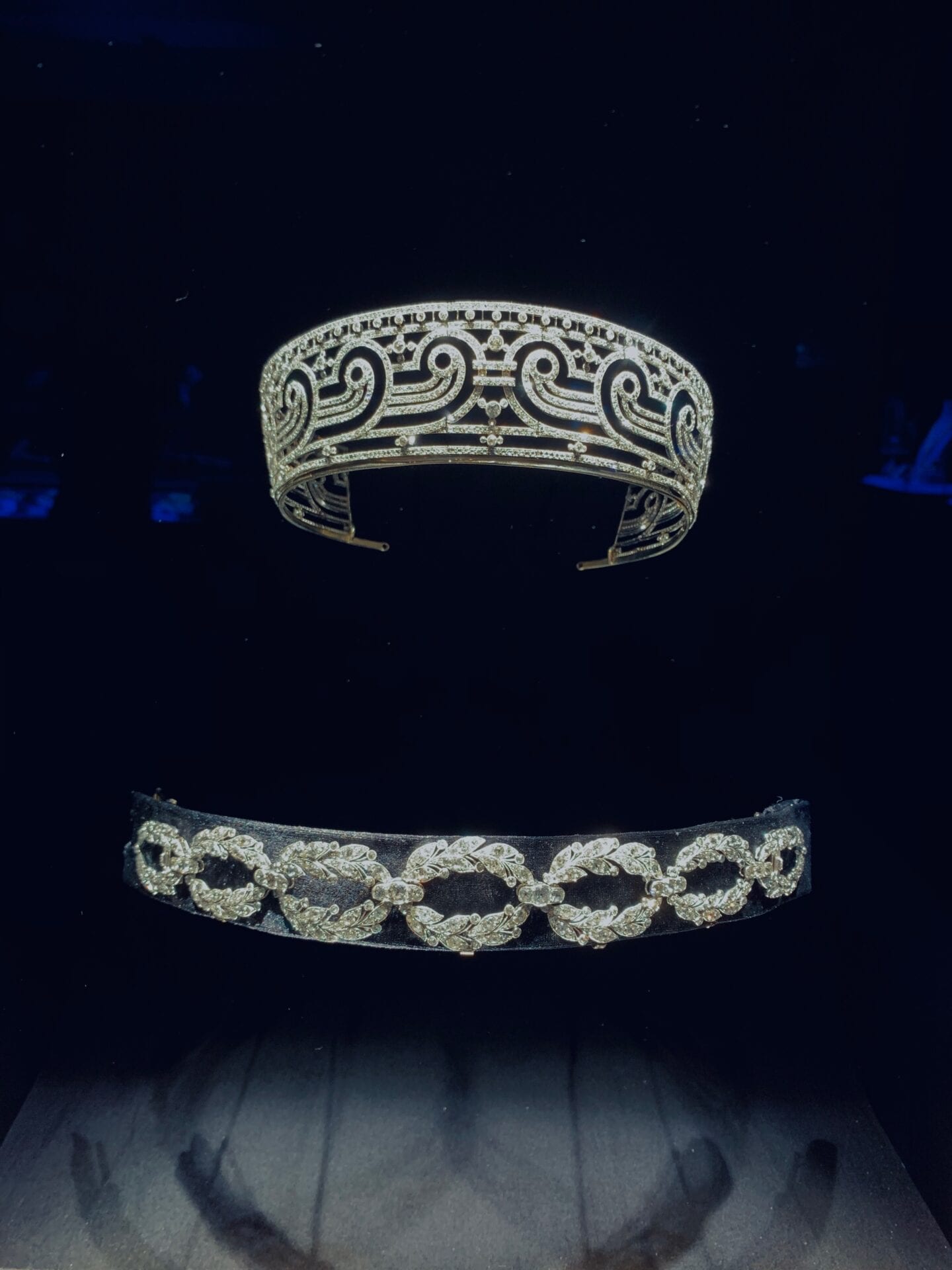 A spectacular early Art Deco Tiara by Chaumet, designed with Greek motifs all set throughout old mine-cut, rose-cut and single cut shining diamonds mounted on platinum and gold. And nothing comes better together, as this diamond choker by Cartier (below) composed of oval wreaths of floral design, also set throughout with old mine cut and rose cut diamonds mounted on platinum and gold. What's best to wear for your next gala, than these carriers of Belle Epoque elegance?
8. Maria Elena Viera da Silva, La Couisine, 1950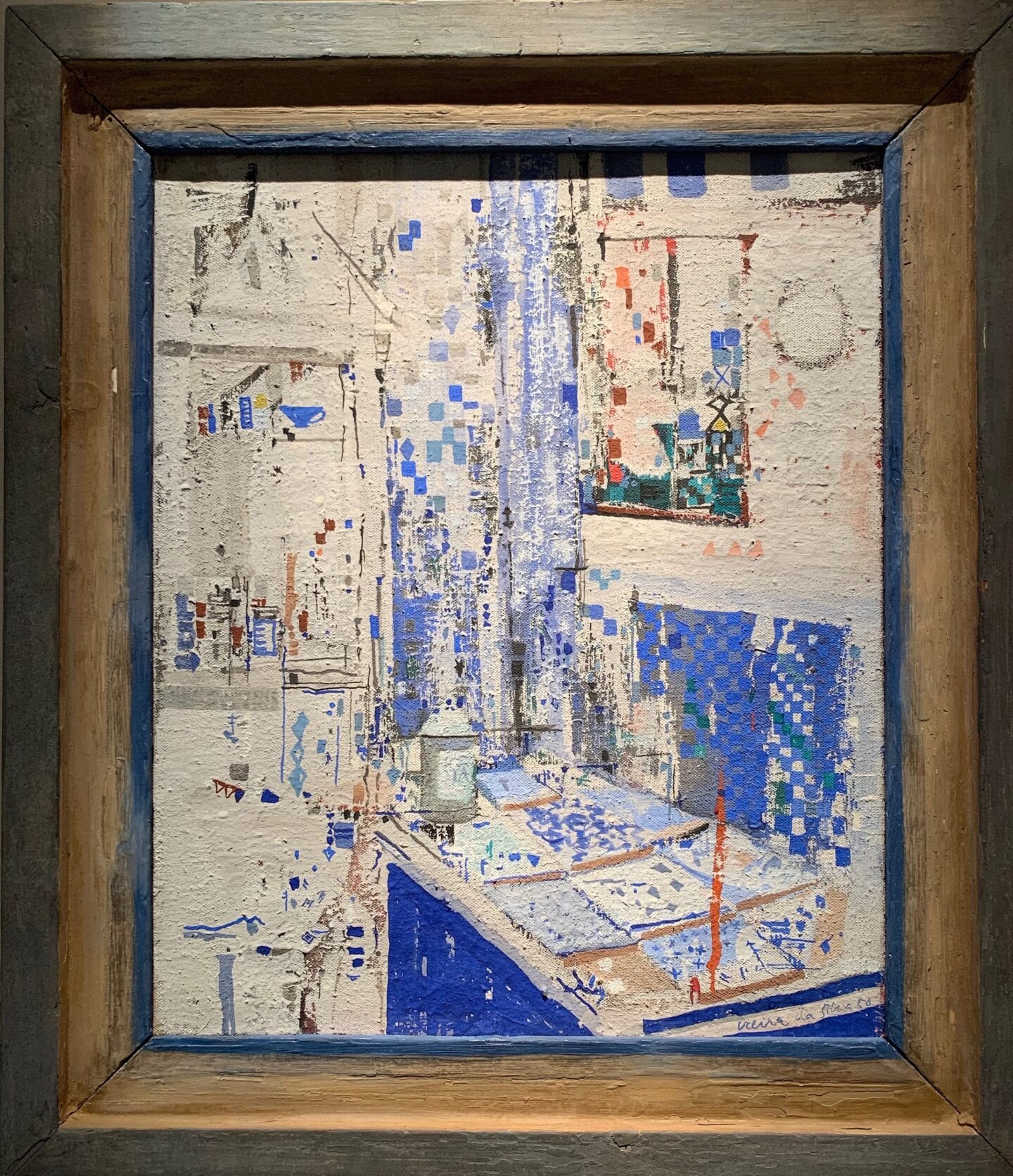 A great piece by the great Portuguese modernist artist, Maria Elena Viera Da Silva (1908-1992), who just recently has been rediscovered, but is soon finding appreciation in the market. In fact, as a woman artist in her time, she had the rare privilege very early on being considered as one of the major names of abstract painting, becoming a key member of Paris's post-war art community even if not included in most of art history books. She had a show last fall 2019 at Jeanne Bucher Jaeger in Paris (27 March – 29 May 2020), which was part of a common effort to promote the artist together with Waddington Custot who host the show this winter in London (20 November 2019 – 15 February 2020) and with Di Donna Gallery, New York opening soon her how this March 27, 2020. Her prices at auctions are already rising, as when she hit $1.2 million on the auction rostrum this February at Sotheby's. This piece is particularly delicate in the silent poetry of her labyrinthine composition, smoothing already all the cubist roughness while moving to a more complete but always very lyrical abstraction of light and silence.
9. Giuseppe Valadier, The "Londonderry" Pietra Dura / Hardstone Tabletop, attributed to Giacomo Raffaelli, ca. 1800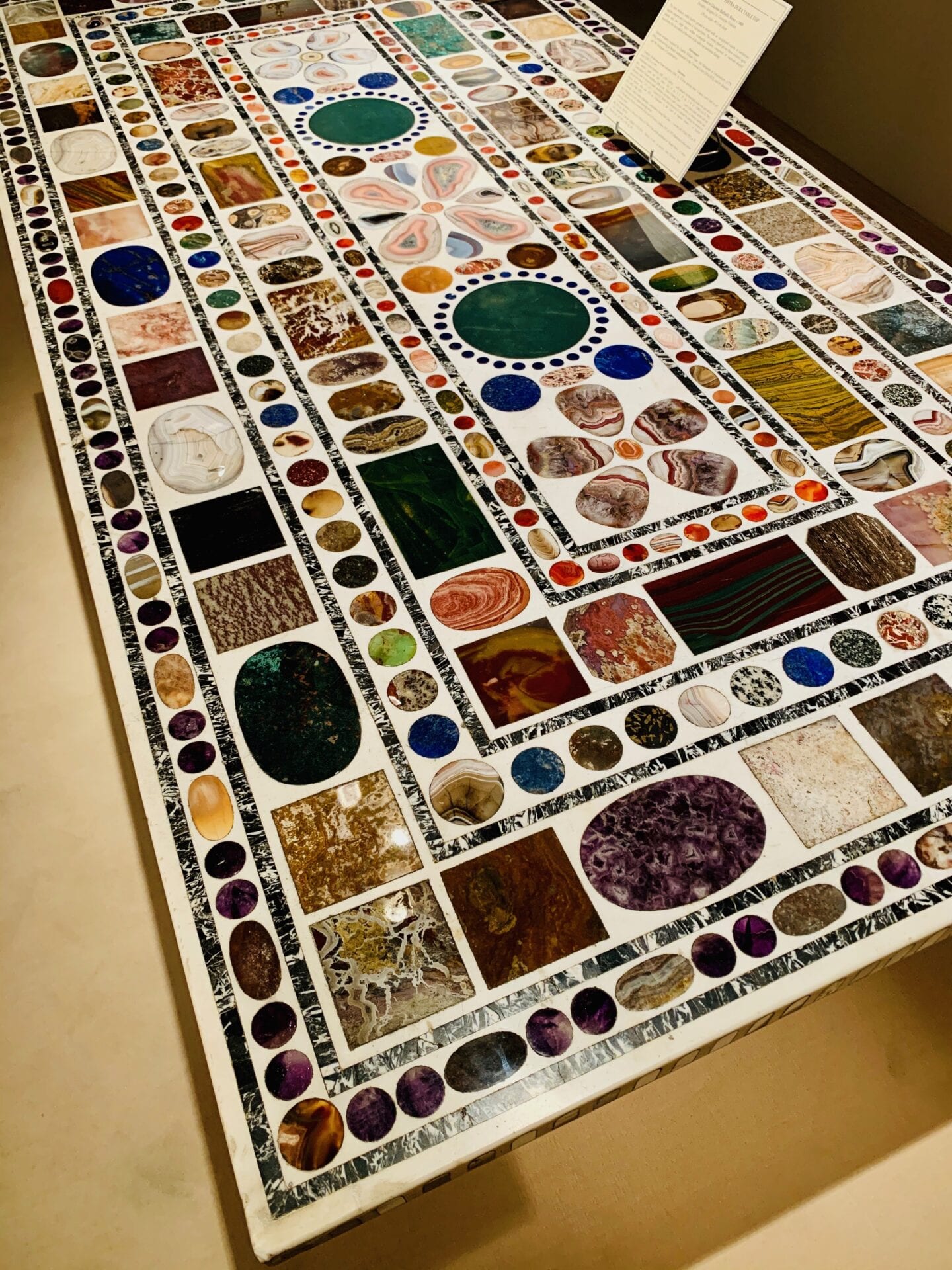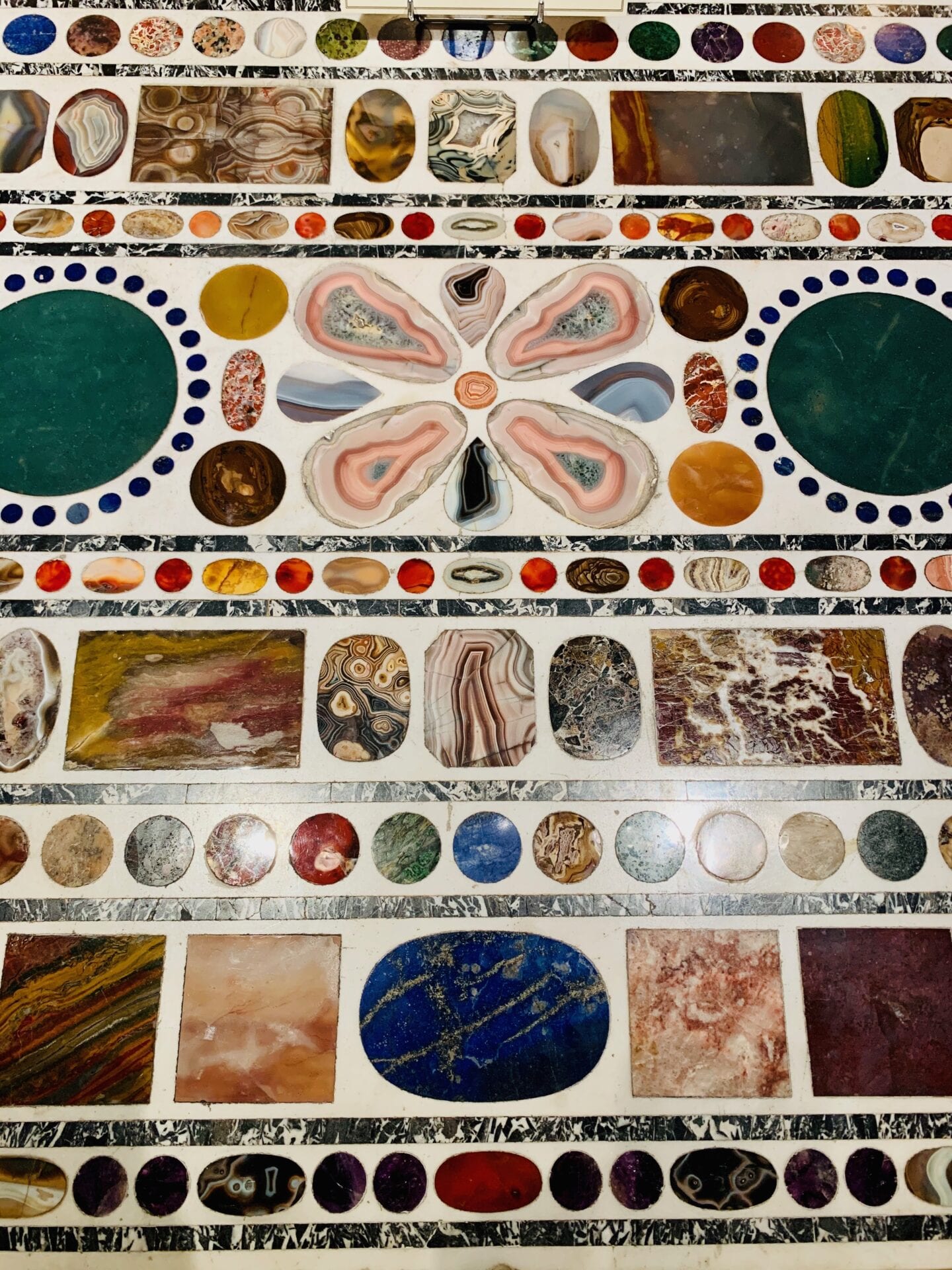 A rare statuary white marble table inlaid with an exceptional variety of colorful hard stones (agates, jaspers and cornelians of various type), with noble provenance. A true bijoux in every dining room to surprise your guests.
10. Giovanni Boldini, Paris Types: A Study of Two Women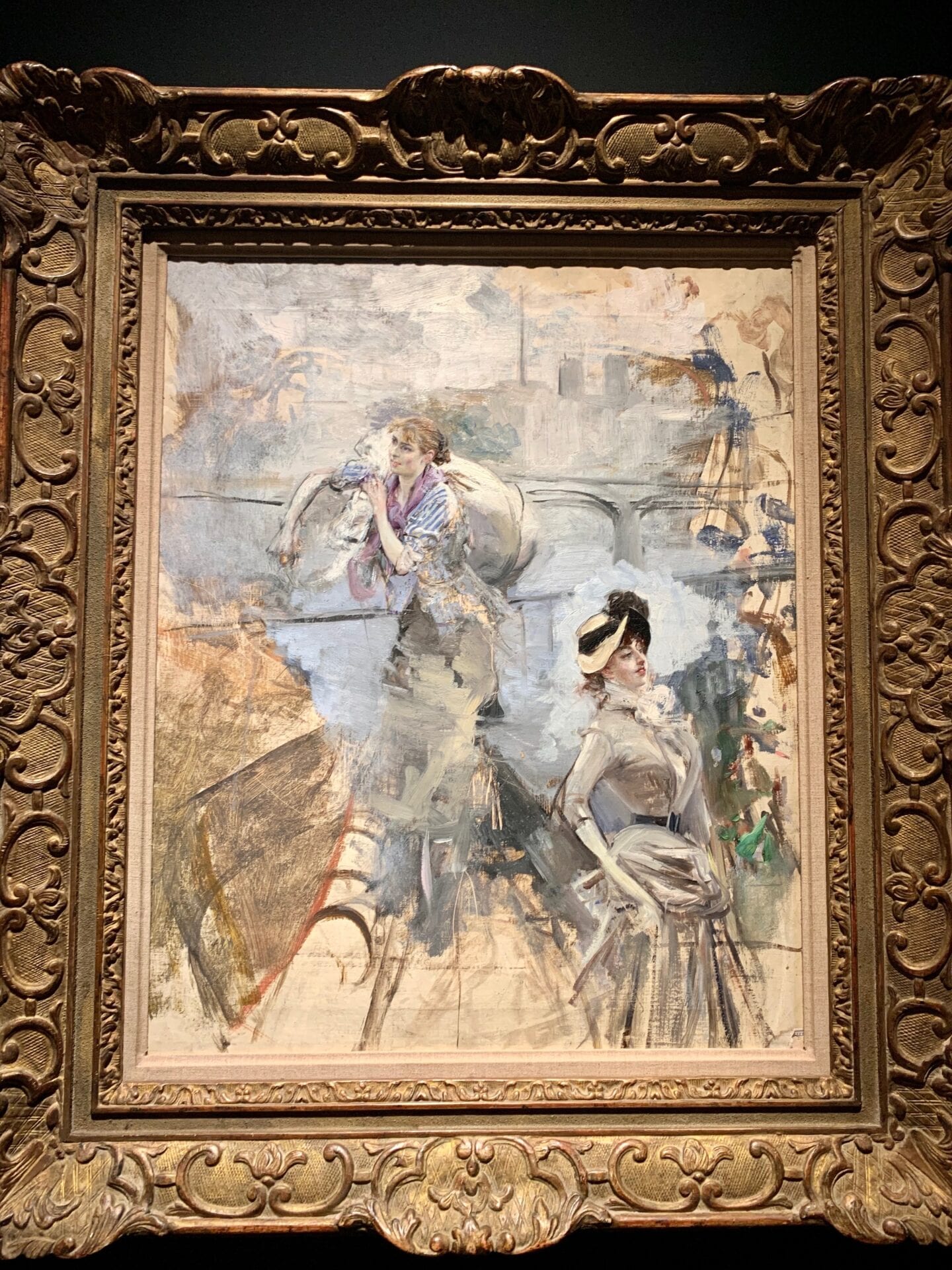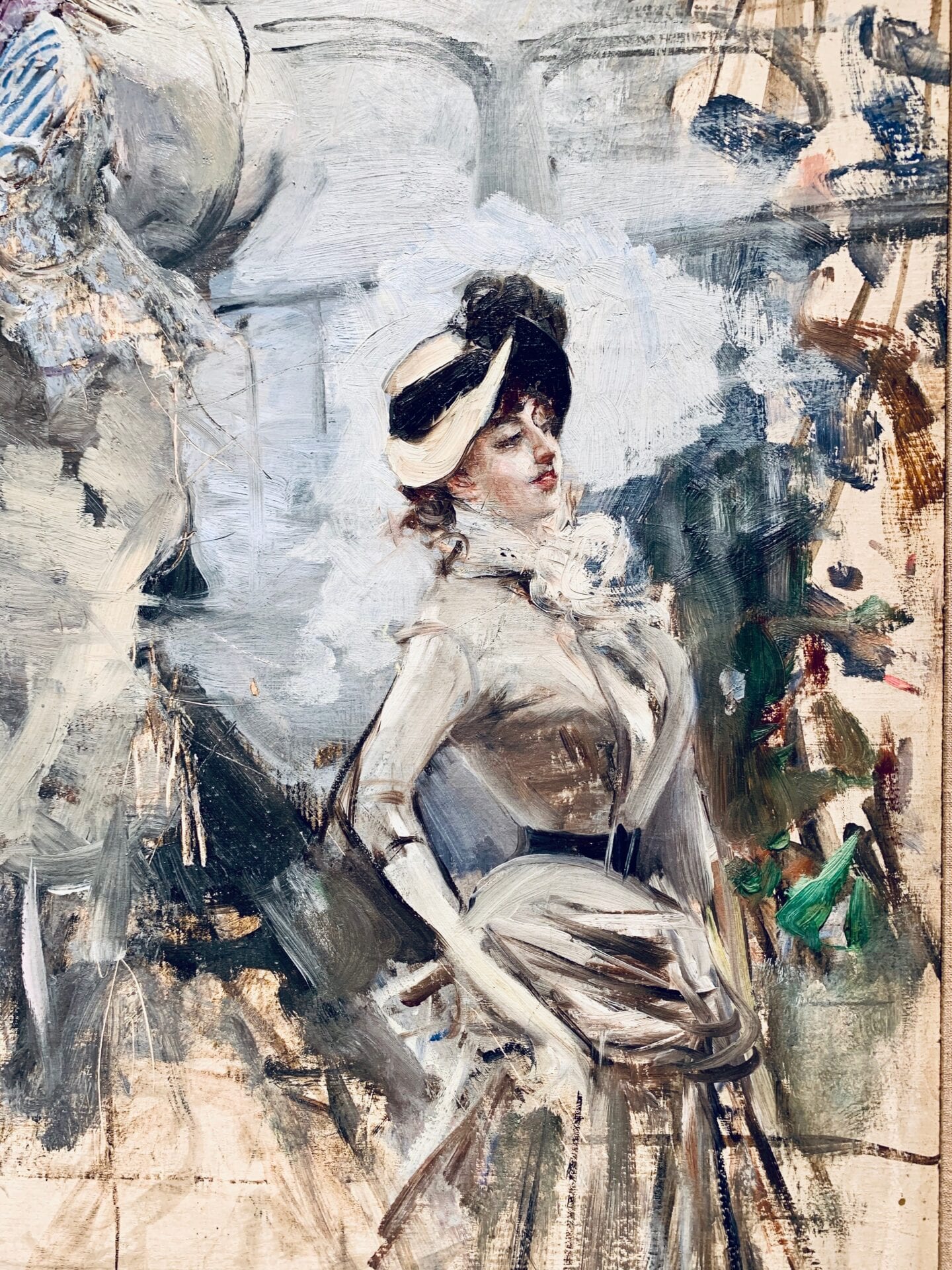 An incredibly brilliant study by the Italian master Giovanni Boldini (Italian, 1842-1931). In just few impressions of brushstrokes you have all the psychological traits of these two polar opposite types of Parisian women and life in Paris at the time.