Roshini Vadehra On Pursuing a Legacy

Roshini Vadehra with her father, Arun Vadehra, and artist M.F. Husain
Roshini Vadehra leads one of India's most renowned art galleries. Vadehra Art Gallery, founded in 1987 by her father, has represented the country's talents across four generations. Located in New Delhi, she grew up surrounded by artists such as S.H. Raza, Tyeb Mehta, and M.F. Husain–who even painted her wedding invitation!
Despite having ready access to such masters, she ensured that she was thoroughly familiar with every facet of the industry before taking over the gallery. Though art may have seemed like the obvious direction for Roshini, until college, she believed she would pursue a career in the corporate world. However, Roshini eventually realized where her true passions lay after spending a day at work with her father in 2004.
Since then, Roshini has ventured out on her own as well. Much of her time is devoted to fostering the arts through a non-profit organization she set up; called the Foundation for Indian Contemporary Art or FICA (pronounced fee-cah) which supports the arts in India through art education, residencies, and public art projects.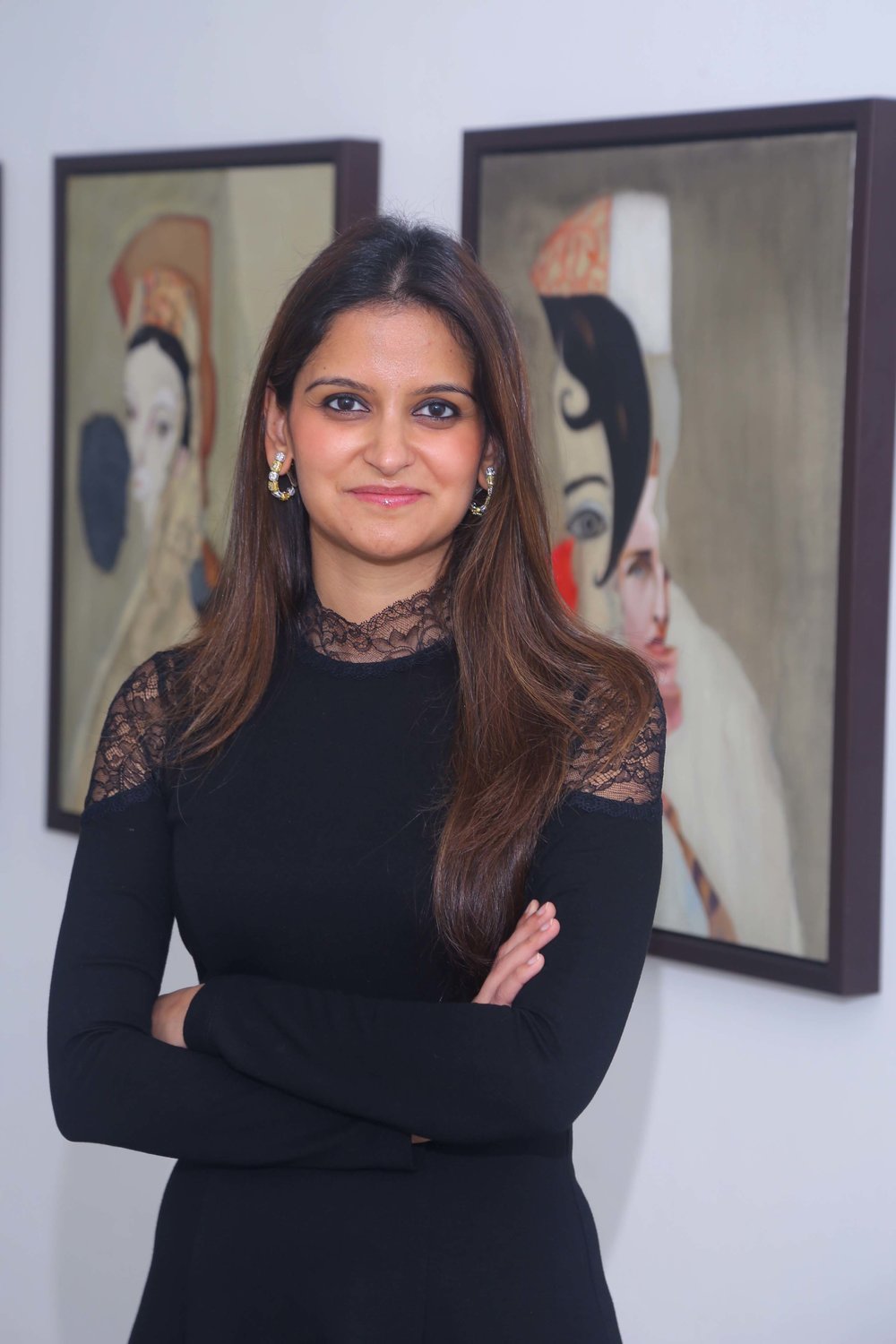 What was it that prompted you to pursue the arts?
I worked on some really interesting exhibitions pretty early on in my career. There were three or four exhibitions that stayed with me, one was an exhibition of three really important early modernists, Rabindranath Tagore, Amrita Sher-Gil, and Jamini Roy. The second was a solo exhibition of Anju Dodiya, who is an artist I greatly admire. The third was this really expansive survey exhibition of contemporary exhibitions which we had at a public space in Delhi called Lalit Kala Academi, and the show was called, "Are we like this only?" I traveled all over the country with the curator of the gallery at that time visiting artists' studios, kind of scouring for the perfect work for this massive exhibition we did. It was exciting for me to go into artist studios because that was an experience I had not had before; seeing works in progress, having conversations with artists, understanding their journeys. So yeah, there was no turning back from there!
What is your role as the Director of Vadehra Art Gallery?
We believe in a pretty flat organization, rather than a hierarchical one. The team actively works on projects together, and everyone pitches in on everything. Of course, as a director, I am more involved in strategic decisions along with my father and sister, Parul who is also a director at the gallery, and we all run the gallery together. I personally love doing studio visits with artists and also building client relationships. Working on exhibitions and art fairs takes up a lot of our time, and from selecting works to installing exhibitions, and placing works in collections – the journey from studio to a collector's home is an exciting one that I am happy to be a part of.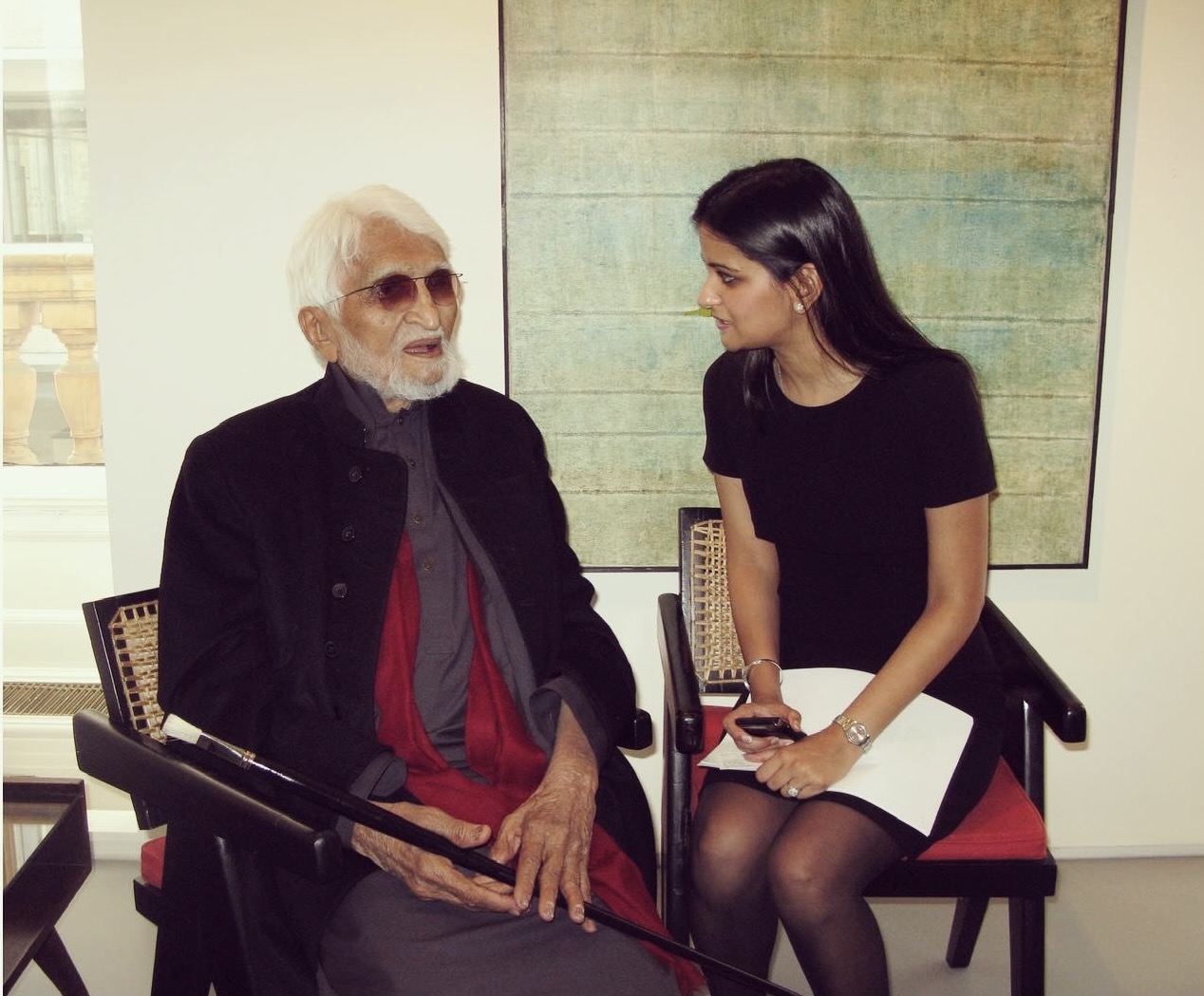 Could you give us an overview of the gallery's mission?
Vadehra Art Gallery aims to broaden the audience for Indian Contemporary art across the world, as well as expand the base for artists and collectors in India. In a country like India, private galleries like ours double up in their roles to provide opportunities for our artists and stakeholders beyond just the commercials and the market.
What is the gallery's process behind picking an artist?
The gallery luckily has a strong history of representing some of India's top modern artists. This laid the foundation for us to build relationships with some of the best contemporary artists in the country. Emerging artists are usually introduced to us by artists with who we already work. Multiple studio visits and meetings are usually done before signing up for formal gallery representation.
What lies in the future for Vadehra Art Gallery?
The goal is to continue to build the gallery's program to reflect the best of Indian contemporary art. The world as we know it has changed forever, and more than ever, the idea is to collapse borders and boundaries – both in the art that we exhibit, and the audience that we reach – physically as well as virtually.
What distinguishes your private collection from work in the gallery?
My private collection is a good balance of artists we represent and work closely with, along with artists I admire from other galleries. I have also recently collected some international art, and I am enjoying the different dimensions my collection is taking.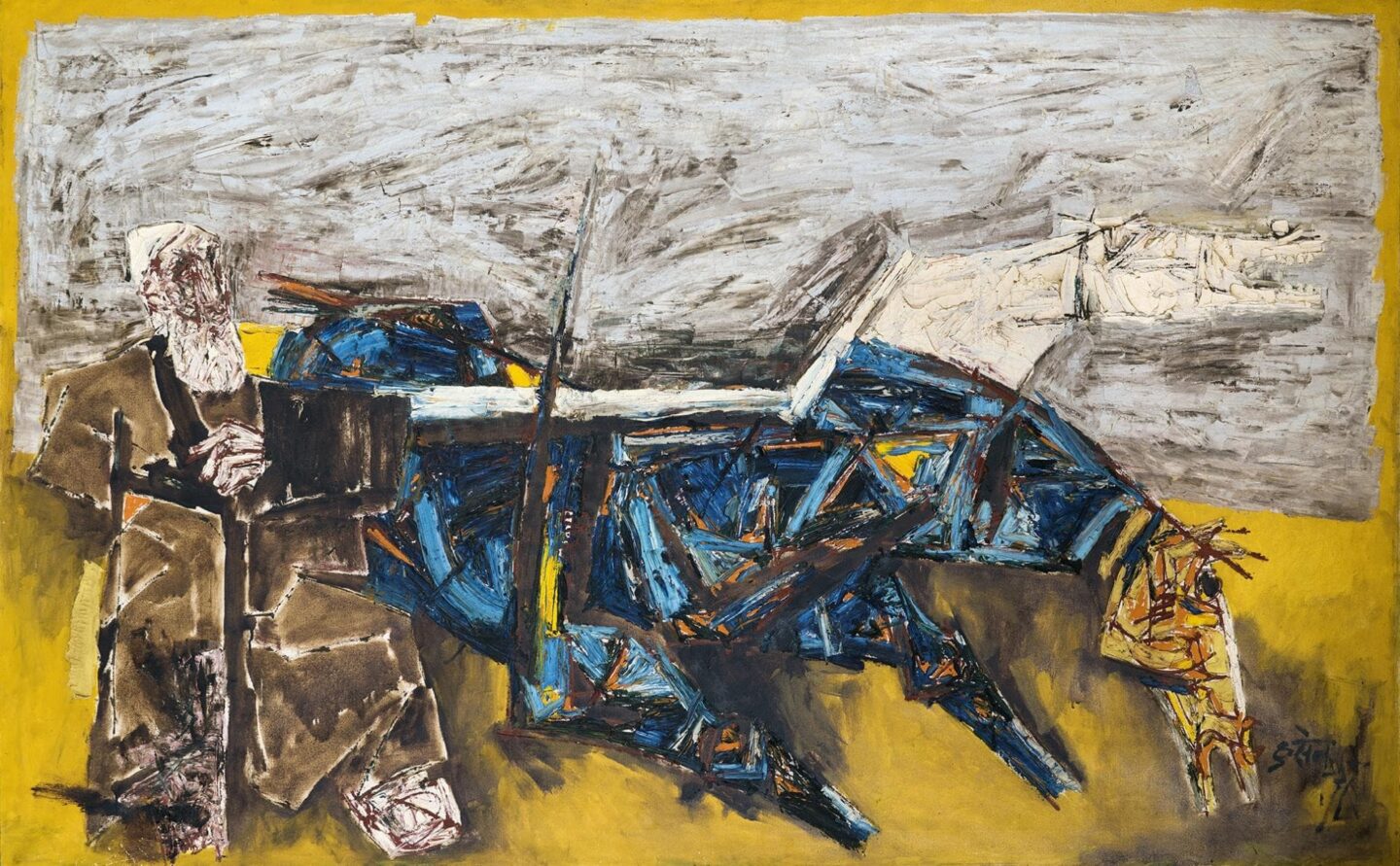 Favorite art memory?
Always Husain. He had an exceptionally close relationship with us in the gallery's formative years, and until he passed away. My earliest memories of art are all with him, and many of them are my favorites. One that obviously stands out is when he painted my wedding invitation (before I met my husband, and initially painted for someone else) but he decided to give it to me instead when he saw how much I loved it. He had a soft spot for me, and would always spoil me with small drawings and gifts anytime we met. They are my most precious treasures today.
Who are some of your contemporaries?
I'm quite close to and often collaborate on projects with Shireen Gandhy at Chemould Prescott Road and Priyanka and Prateek at Experimenter. We've done some really interesting collaborative projects through the lockdown and we continue to look at future projects together which is great because there's great synergy amongst us and we enjoy working together.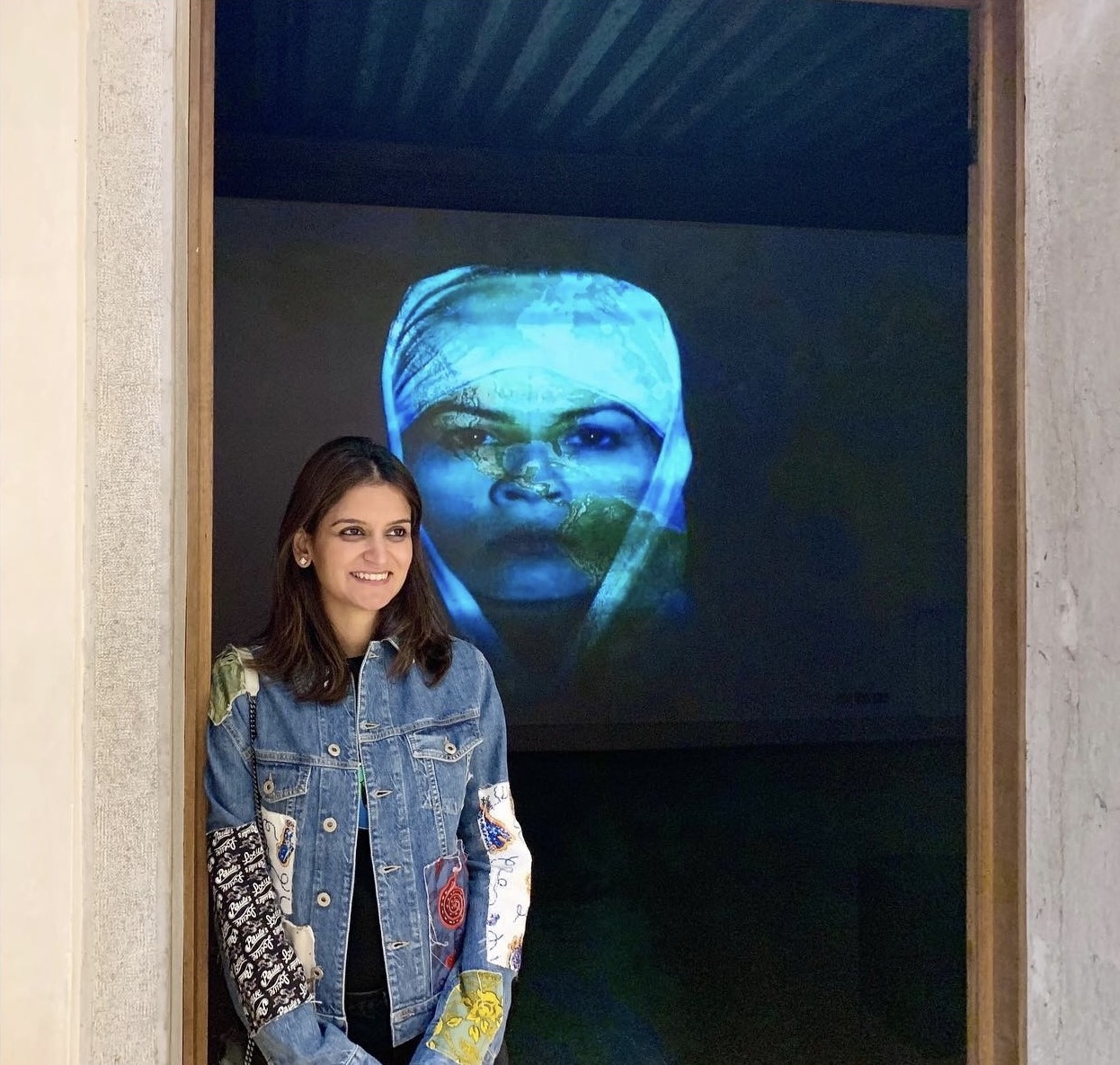 What resources do you use to stay up to date with the latest art market trends?
I find that the most important tool in staying updated (and relevant) in the art world is physically attending as many exhibitions and projects as possible. Sometimes that may not be possible, but conversations with people who are doing interesting projects across platforms are also important to stay connected with the pulse of the market. Of course, there are some great magazines and platforms that one can read/follow to stay updated theoretically – be it The Arts Newspaper, Artsy, Art Forum, Art India, etc. but real-life experiences and conversations always help the most.
What, in your opinion, has been the most significant shift in the Indian art market in recent years?
The setting up of private museums and foundations has given a significant boost to the Indian art market. The most prominent of these is the Kiran Nadar Museum of Art, which is run by the inimitable Mrs. Nadar who is the force behind some of Indian art's most ambitious projects and exhibitions. Her contribution to the art world, and the market is incomparable.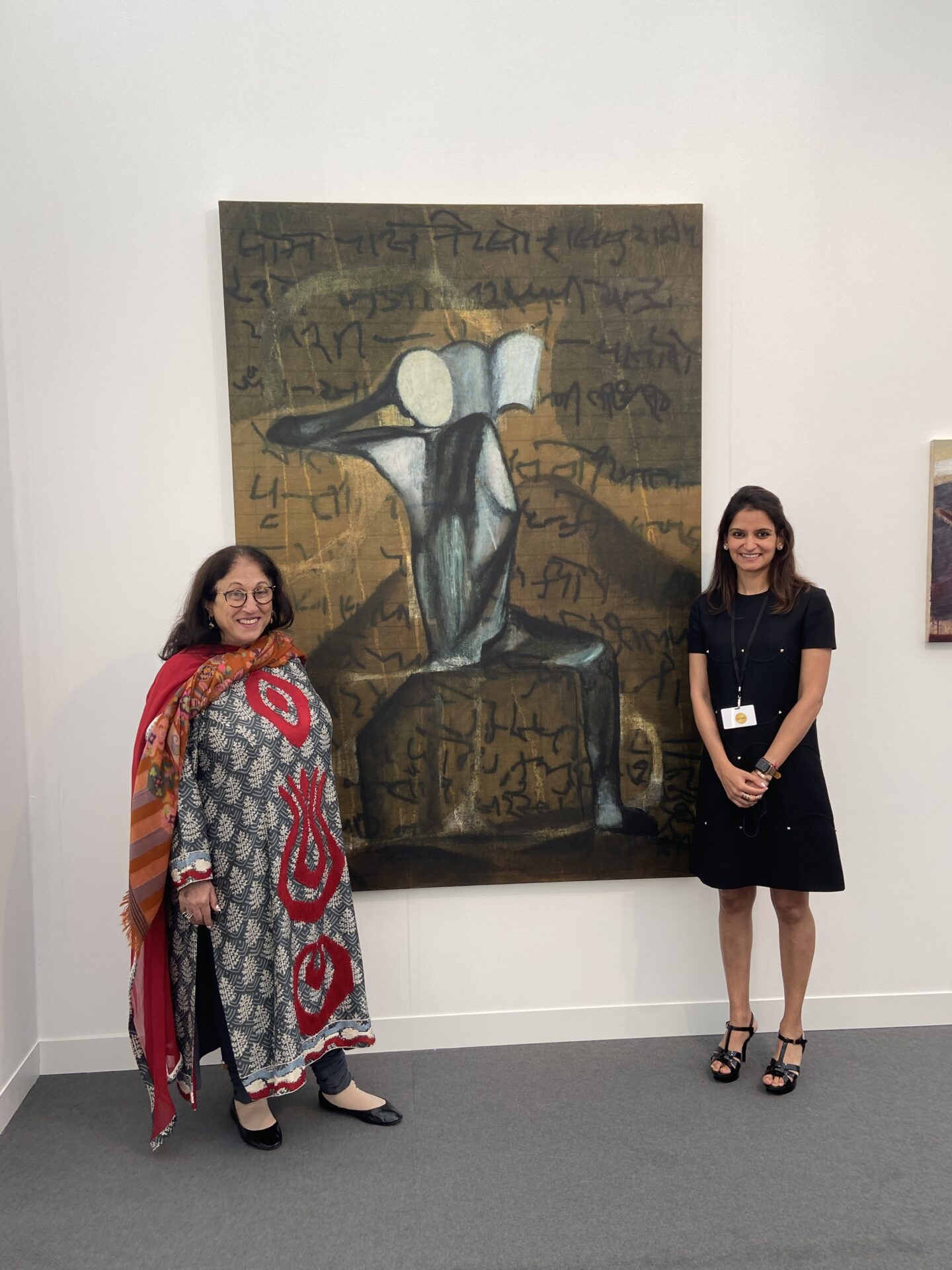 What challenges have arisen as a result of the increased use of digital technology in the arts?
It has become more important than ever to have a strong digital presence for the gallery. Fortunately, the art world adapted very quickly to the digital world – be it online viewing rooms for art fairs, virtual exhibitions, using technology to have immersive experiences of exhibitions or zoom conversations and exhibition visits – the digital world has only enhanced the experience and expanded the audience for our projects and exhibitions. However, the physical engagement with art can't be replaced, and we have to find the right balance of offering the digital experience, while also encouraging people to physically visit projects, as the end goal is always to bring people into our spaces and engage at a more intimate level.
Could you tell us a little bit about your work at the Foundation for Indian Contemporary Art?
FICA came up as an idea and conversation with collector Radhika Chopra who still sits on the advisory board of the foundation. Radhika and I recognized the gap in infrastructure and support for the arts in India and decided to set up the foundation to support emerging artists, curators, and practitioners in the art world through art education, residences, and public art projects. From residencies in Switzerland for emerging artists to curator grants at Goldsmiths College in London to ambitious public art projects in India, FICA today has a unique place in the art world of providing important support structures through a patrons program that has over 40 private patrons providing support and funding to the foundation's important work. We are proud to have an all-women board with collectors Tarana Sawhney, Radhika Chopra, and Sunita Choraria, along with artist Shilpa Gupta, director Vidya Shivadas, and trustees being me and Parul.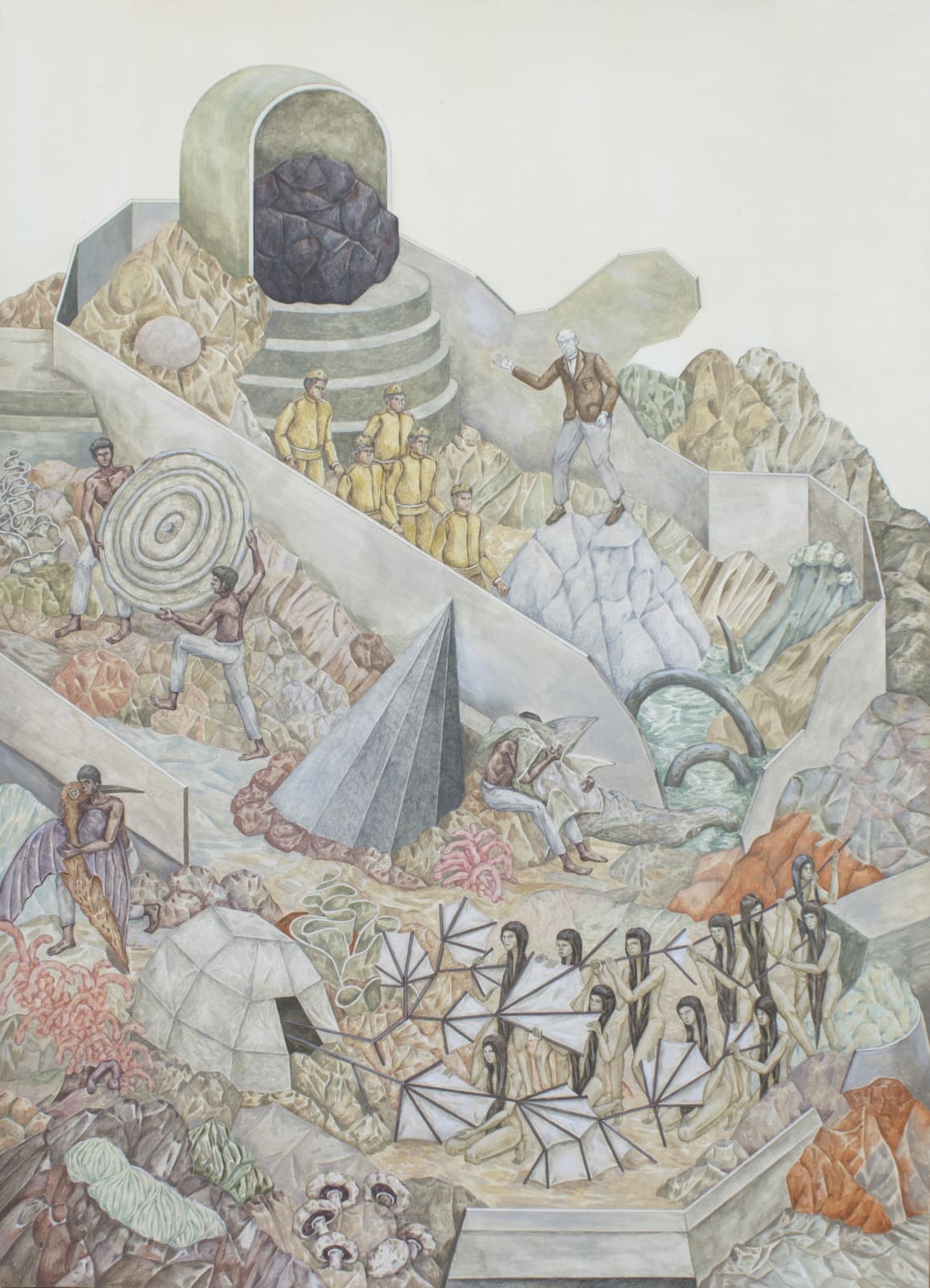 Names of some upcoming female artists from South Asia currently on your radar?
One of my favorite female emerging artists today is Shrimanti Saha. She is greatly skilled at drawing, but I also love that her works have a great storytelling quality. She has a mysterious way of narrating her stream of consciousness onto her paintings which allows the viewer to have multiple interpretations and enjoy the storytelling while also getting lost in the beautiful visual of the artwork.
Do you have any advice for people who are just getting started in the art world?
It is most important as you start out to visit as many exhibitions as you can, talk to as many experts in the field as possible. There is never enough information that you can absorb and learn, it is a combination of reading, visiting exhibitions, and conversations that will allow you to engage at a deeper level with the arts. The key to success is building strong relationships across all stakeholders in the industry. At the end of the day, it is the relationships that carry us through to the next level of success – one can't take those for granted, even for a day. The other lesson is the importance of education, and by that I mean – how we continue to educate ourselves – through books, conversations, and taking every opportunity to look at art – be it through exhibitions at galleries and museums, artists' studio visits, or collection visits.