Post-War Print Art Dealer and Business Woman: Lyndsey Ingram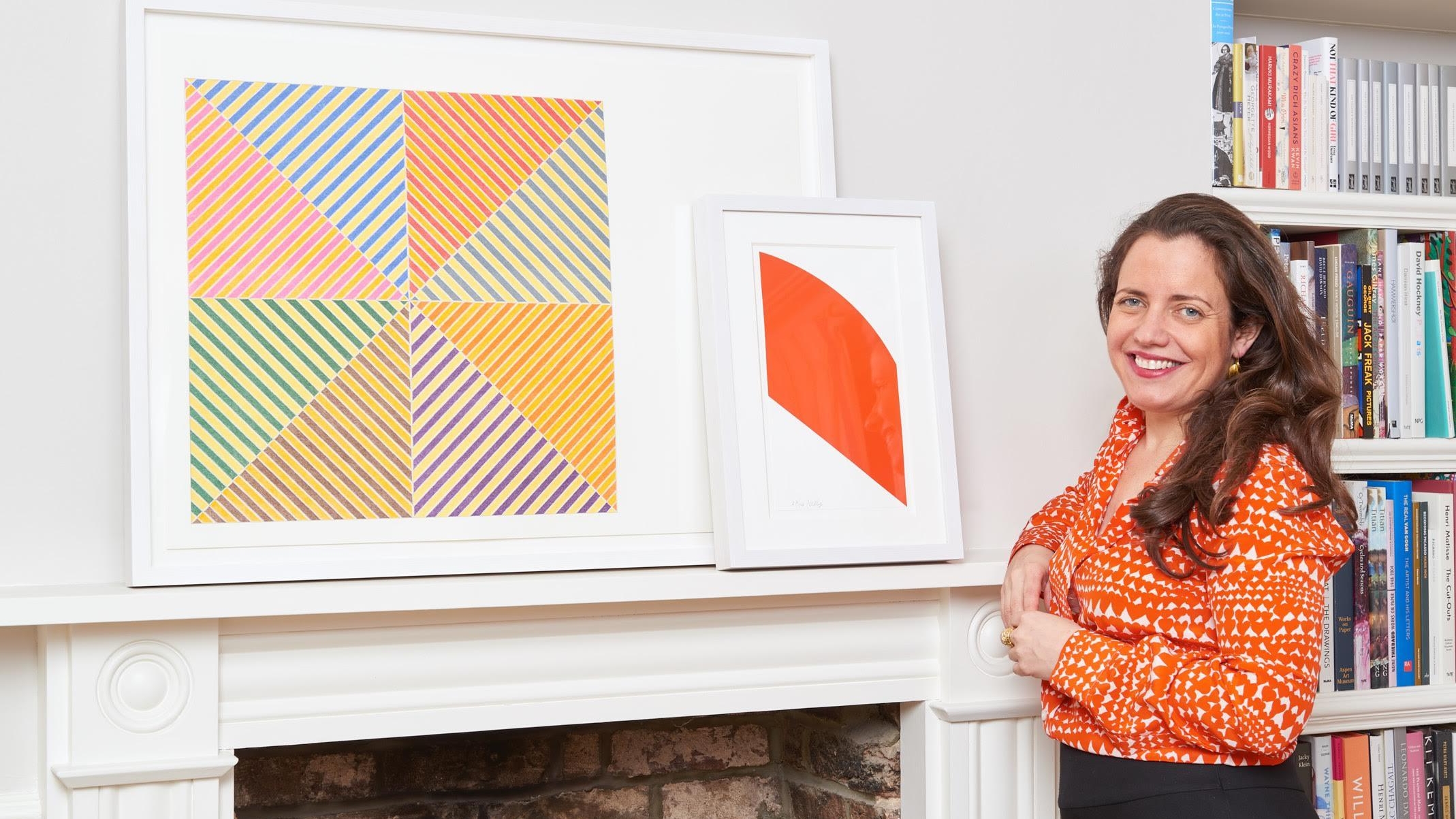 "I have an instinctual response to paper," says Lyndsey Ingram, founding owner and print dealer of London-based gallery Lyndsey Ingram located in Mayfair, not far from the bustle of central London. Specializing in post-war and contemporary original prints and works on paper, the gallery showcases curated mixed exhibitions, as well as single artists shows. It boasts an extensive inventory of original prints by leading contemporary artists, including Andy Warhol, David Hockney, Roy Lichtenstein, Ellsworth Kelly, Alex Katz, and Anish Kapoor.
Behind the success of the gallery is its founder Lyndsey Ingram who has an extensive background in the art world having studied AP History of Art High School before graduating from Mount Holyoke College with a B.A. in Art History focusing in Renaissance Architecture. While in college, Ingram spent two summers as an intern in the print department of Sotheby's where she began her love of paper. At first planning on completing a Ph.D. in Art History, Ingram took a year off to work at Sotheby's London where she says, she liked it so much she decided to stay, continuing her career in the commercial art business in auction houses and galleries until founding her own gallery, Lyndsey Ingram.
When asked what some of the challenges were starting her own gallery, Ingram is frank in encouraging more women in the arts to take courses in business: "So often people who are interested in humanities subjects don't take economics classes but, God, I wish I did. If I could have any degree of higher education right now it wouldn't be a masters in art history, it would be an MBA." Ingram learned through her career the art of running a business and is one of many women gallery owners providing role models for women in the arts, but says it can still be a boy's club, "Frankly, at the top-tier galleries there are a lot of women, but I think everywhere else in the industry there are a lot more men. It is certainly a male-dominated industry."
Ingram has proved through her career that working in the art world can be hard work but it is starting to provide a place for women artists to finally be shown in their own right. The gallery exhibits many female artists in solo and group shows like in this month's exhibition Winter Garden, the group show features the work of fifteen artists, including Ellsworth Kelly to David Hockney and Kiki Smith. Inspired by her love of botanical imagery, the show features selected works from the gallery's inventory that have a monochrome and subtle tone, emblematic of winter. Many of the works the gallery already owned but some artists made work specifically for the show, while other pieces were purchased to give an anchor to the exhibition."For instance the Kiki Smith that I bought for the show," says Ingram, "I've always loved and never quite known how best to show."
Last year, the gallery featured the work of Kelly Reemtsen in the solo exhibition Fix It, where Reemtsen showcased almost ten years of work, most notably screen prints titled Gender Gap, Ground Breaking, and Resister, where women are shown from the neck down in feminine fifties-style colorful dresses holding traditionally male work-tools, such as axes, chainsaws, sheers, and shovels. Although some of the other exhibitions featured at Lyndsey Ingram are not quite as political auspicious, the galleries exhibition calendar for 2019 features many female artists including next months exhibition of Georgie Hopton's Within a Budding Grove and Suzy Murphey's solo exhibition later this summer. The exhibiting of women artists comes at a poignant time with third-wave feminism and the 'Me-Too' movement, however, Ingram notes that she has always featured female artists and continues to do so."We are finding so many female artists that we want to work with because there is a lot of opportunity in the marketplace. There's a lot of very, very good female artists that don't have representation right now and that is an opportunity for us…I would like to show more women and I think that it's more the consequence of timing than anything else. This is a great time to be working with women artists because they are finally coming out…and being seen."
Winter Garden closes on 22nd February 2019 with Georgie Hopton – Within a Budding Grove will be on display from 27th February until 5th April 2019.
Featured Image: Lyndsey Ingram / Photo courtesy © Mount Holyoke College.