Meet the Artist Behind "Hatecopy"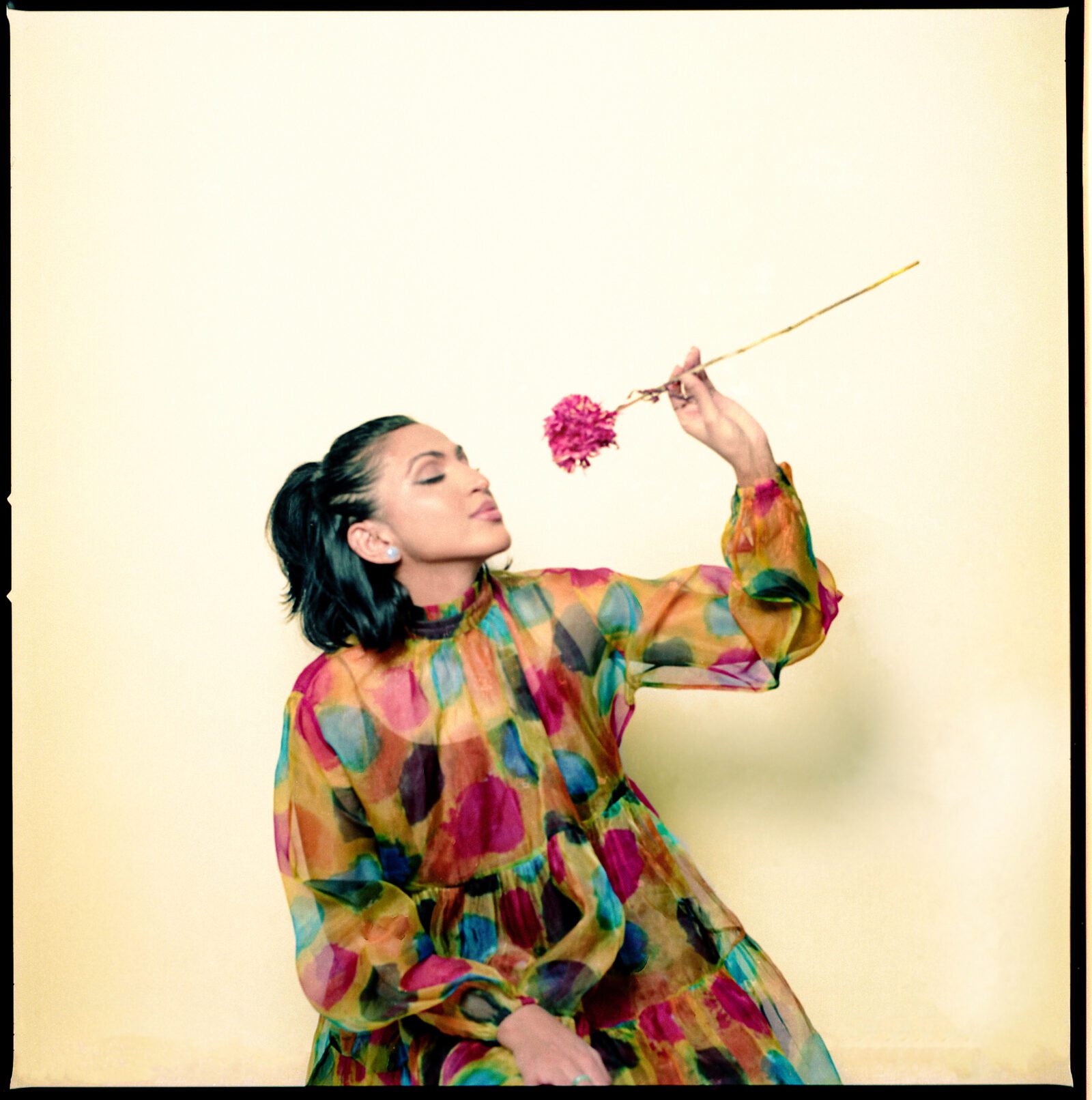 "Dhamakedar, Superstar!" Maria Qamar's solo exhibition at MOCA in Toronto is on view until May 8th, 2022.
---
A pioneer in the field of Desi Pop Art, Maria Qamar is an award-winning artist who has been making waves since 2015.
Maria, fondly known as Hatecopy, was born to a Gujarati mother and Bangladeshi father. Her work simultaneously pays tribute to her South Asian roots, the Pop Art movement, and blends the two with a sense of humor.
She originally began by drawing in secret, but after amassing a following on social media, she landed on a magazine cover. It was then that she no longer wished to hide her true calling.
While Maria used Instagram as her gallery for the first few years of her career, she has expanded her reach by displaying her work at galleries and institutions across America and Europe. Her work is currently on view at MOCA in Toronto. The show entitled "Dhamakedar, Superstar!" will be on view from March 10, 2022, to May 8, 2022.
How did you begin your journey in the arts?
I loved drawing and painting since I was a baby. Arts and crafts are something all children do, so for me, I enjoyed it just as much as any other kid would. How I see it now is one of the modes of communication that stuck with me throughout my entire life. I found that as you get older, for some reason, if you continue doing it in adulthood somehow it's a bad thing! That was a stigma I wanted to fight. The journey in the arts for me was always there. The issue was more about how to get everyone to accept it in adulthood. 
What is the story behind Hatecopy?
I used to be a copywriter at an advertising agency, and I wasn't a fan of it, so Hatecopy was just a username I came up with for Instagram. By the time the art started taking off, the name really caught on, and people just started referring to the work as "Hatecopy pieces."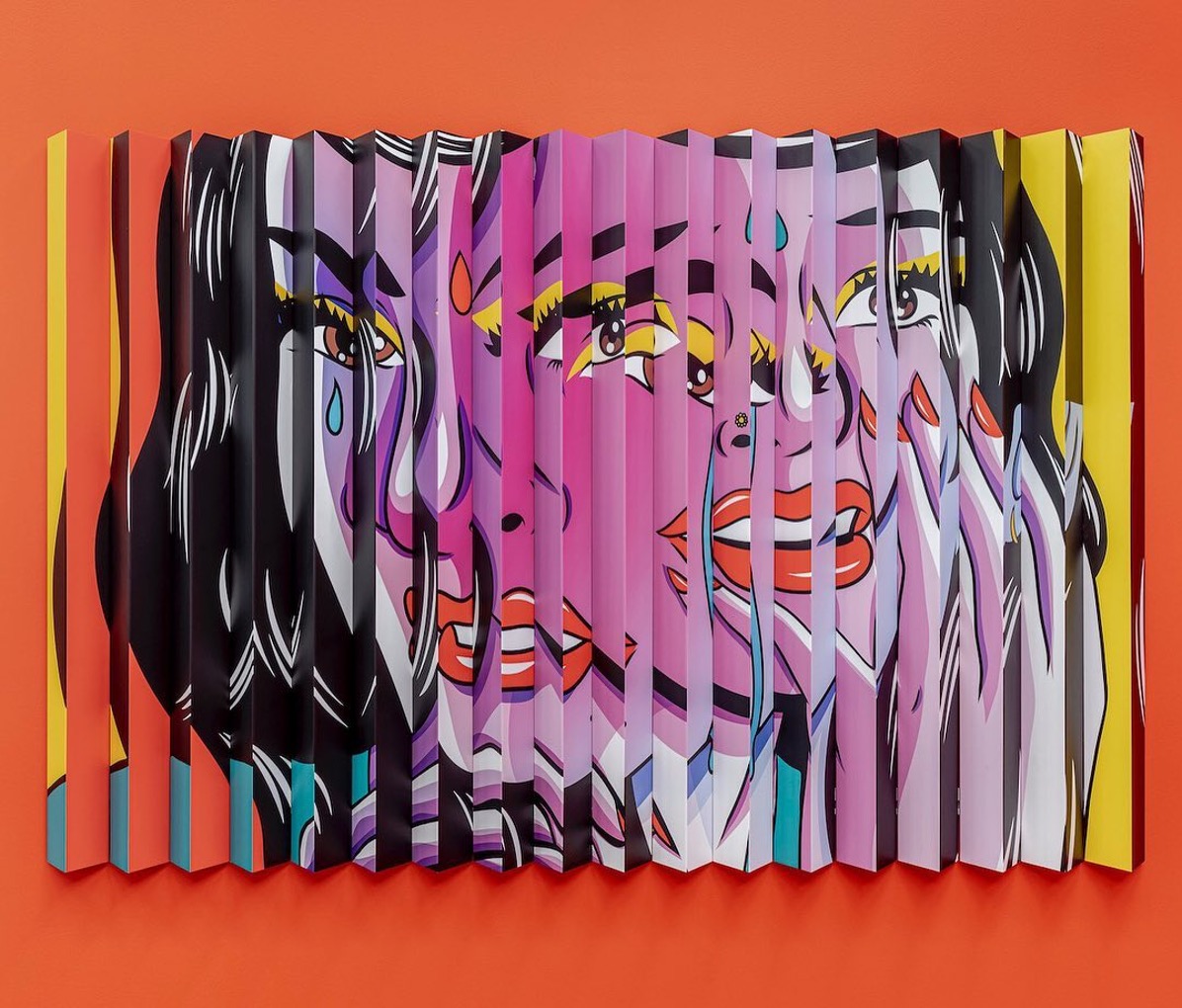 How did you discover your style?
My style lends itself to traditional American Pop Art, Roy Lichtenstein, etc. No surprise there. Though I think the reason why it came to be is that I made this connection off when you're watching a soap opera and the camera is zooming in and out, and if you take a screenshot of it and look at an old American comic, the visuals of a woman's reaction, or the drama, is identical. The interesting part to me is that it's coming from two very different cultures. It's coming from a culture that doesn't know much about Bollywood, doesn't know much about our culture yet is somehow very similar. I enjoyed that combination of visuals and I put it together because I thought it was hilarious and low and behold, it's something that I still enjoy to make to this day. I'm really not tired of it or over it, I love it!
How has your background influenced your practice?
Well, that was kind of what my whole life was based around. I wasn't allowed to go to school for the arts or anything that even contained the word "art" in it. So for me, I had to navigate around that stigma and do what I wanted to do in secrecy. When I was drawing, before stuff started taking off, I told my parents, 'Oh no, I still have a job. Not drawing or anything like that. I'm just working on some client's work, working on some advertising stuff.' After I ended up on the cover of a magazine, it became kind of hard to ignore. But before that, I was doing everything in secrecy and then I realized why am I hiding? Art is not just painting on a canvas which is a very lucrative business. Art can be NFT, that is a way to make more money, among other ways! I think that argument doesn't even hold any weight to it anymore, the fact that art isn't a substantial career. In my mind, I've won that argument many many times, just by existing. I did grow up with a lot of folks that were in the arts. I also see how my parents are scientists, which doesn't help.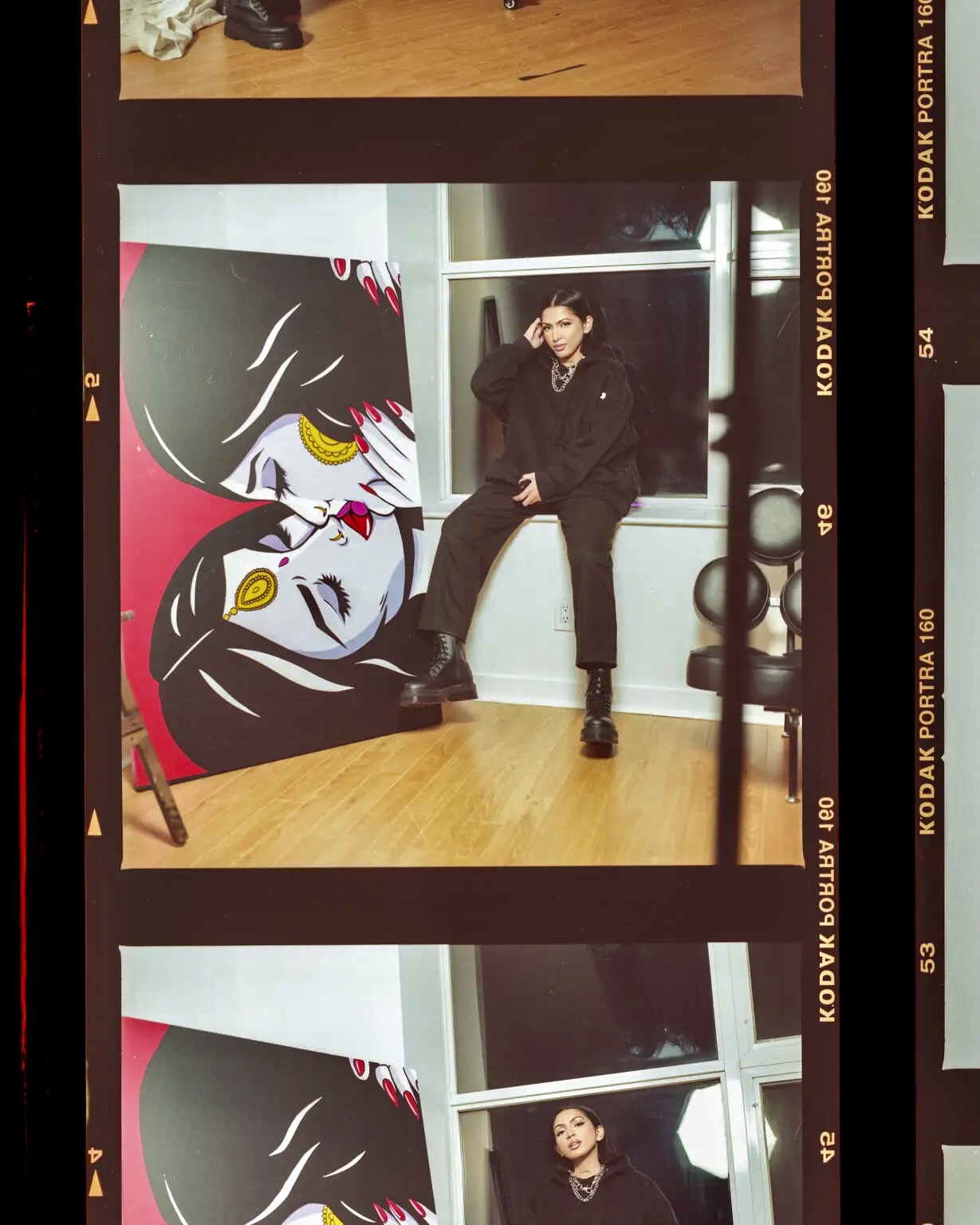 At what point in your career did galleries begin reaching out to you?
It's interesting because Instagram in some ways was my gallery and I treated it as such because I understood that I'm not coming from a traditional art background. I'm not in that industry, to begin with, I'm just coming in from the internet. To me, that's very normal because I live on the internet, so, it's natural to me. But to a lot of people in that world, especially before the lockdown, nobody was looking online for artists. It wasn't something that the old-school world had caught on to. So, my friends and I would just rent galleries, we would just go or make spaces where we could show our artwork.
Could you elaborate on that experience?
I remember I used to show my work in bars! I would just drag my painting to a bar where they're having a DJ or parties and we would just have art in the middle of the party. Often it would get elbowed or knocked down or somebody would scratch it with their purse. But I had to get the art out there so we had to fix it at the end of the night. My friends would pretend to be bouncers and keep people off the artwork. That's where I started showing! When we got a little bit more exposure and people, non-profits were like "Hey! We're having a charity show, do you want to show your artwork?" So we would take every opportunity to get the artwork in front of people as much as possible.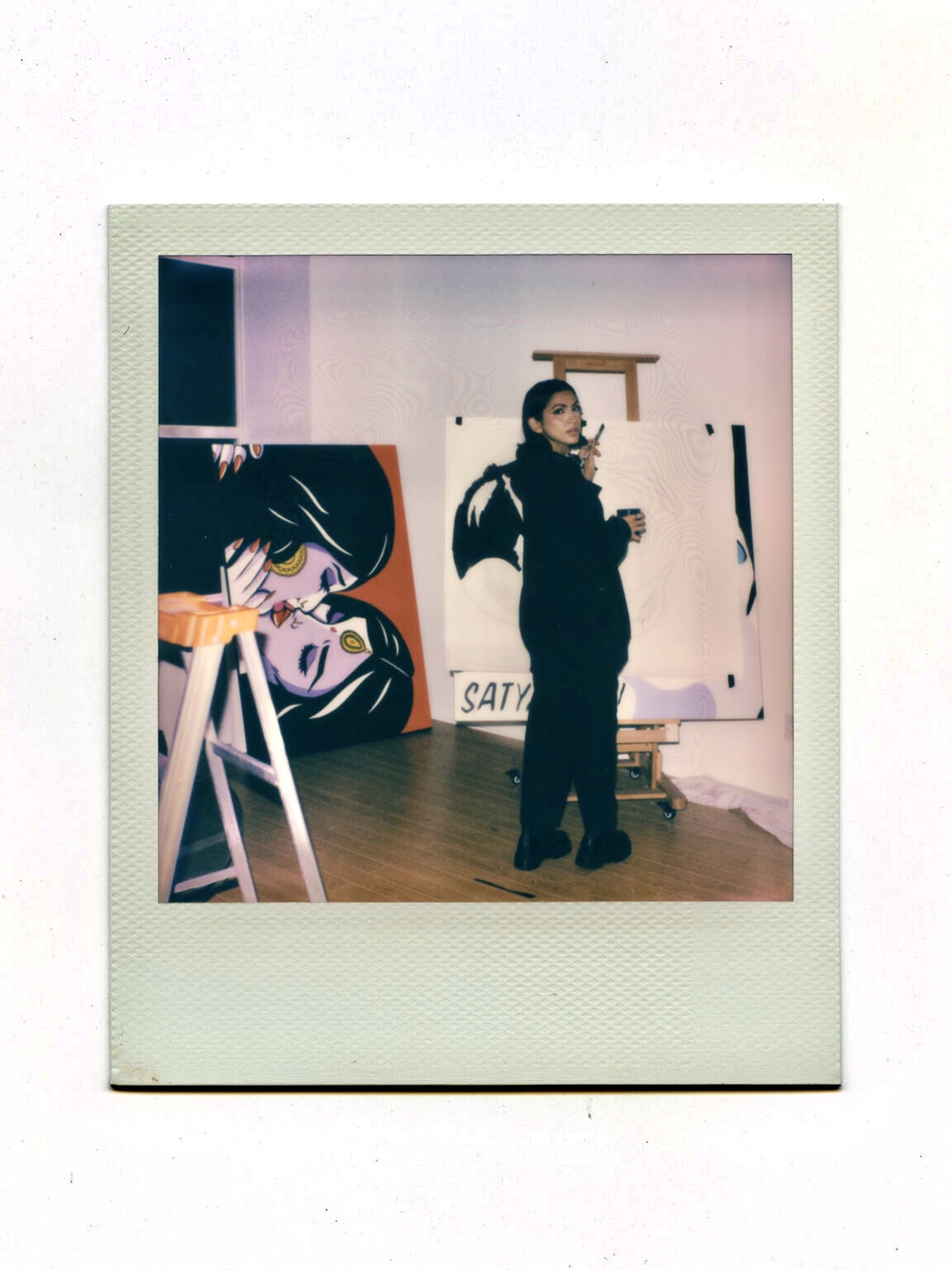 I've rarely heard of artists showing their work at bars! 
A lot of people are intimidated by galleries. There's indeed this fear that we're not going to understand it or we have to be an ultrasmart person or be really into the arts to go to a gallery and be confident at what you're looking at when it's just – you look at something, you either like it or you don't. If you have time to look into it more then yeah, you can read the description. I think it's up to the gallery to make itself more accessible to people, especially young people because if you make something comfortable to a younger audience they're going to read into it and study it, research it and grow with it! You can't just be stuck in an old-school way of thinking where only collectors can enter and only people of money can view it, which is not a sustainable model for business.
The art scene has evolved on Instagram since you began your account. How have things changed for you?
I've been in such a little bubble that I kind of enjoy. I love seeing people using new methods to create or be on the canvas. Like when rug tufting was a thing and everyone was just making rugs, I loved that. It's exciting because I actually bought a rug tufting gun during that month when everyone was just suddenly into making rugs. I enjoyed that when we were all in lockdown and were unable to go to galleries, you could still see new and fresh artwork in the way other folks were creating online. I'm constantly inspired by the way everything is evolving online. Not necessarily only Instagram but also TikTok.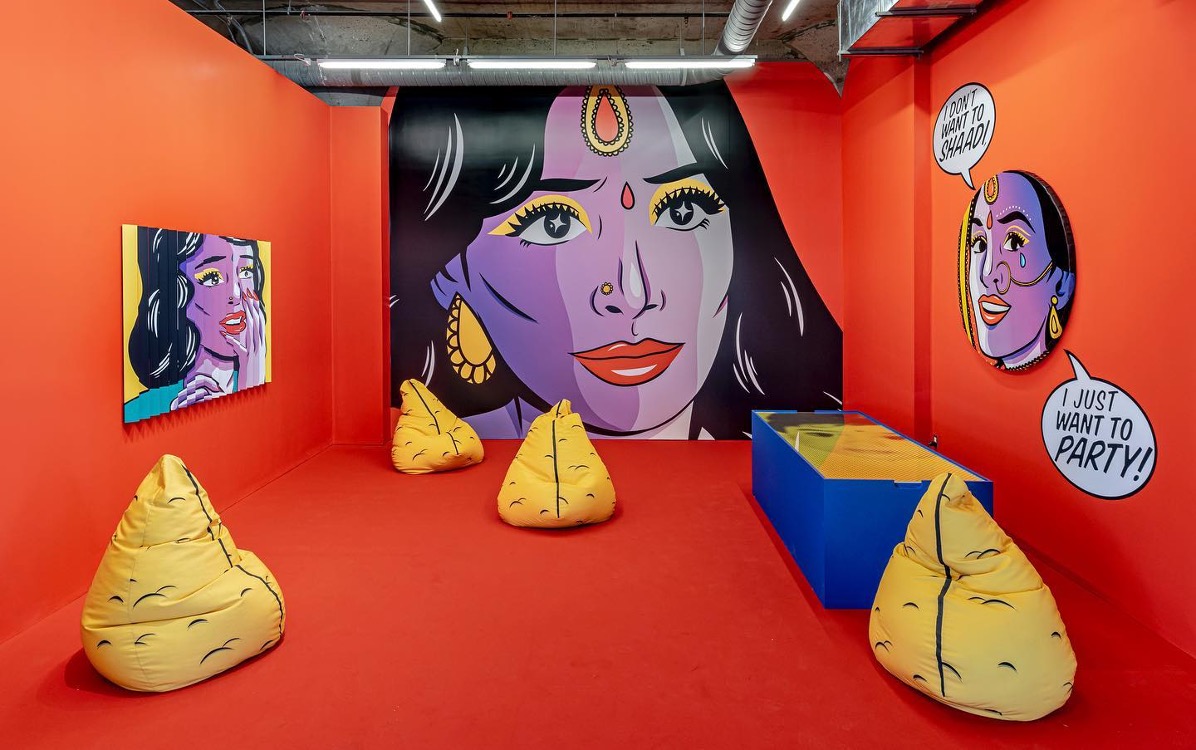 Mindy Kaling is a collector of your work and even featured it on her sitcom, The Mindy Project. How did that happen?
That one was really interesting because it was just an email. It was an email from her set designer I believe and at first, I thought it was fake, I thought it was a scam! Then I checked their signature, and I went on LinkedIn. I was putting in my FBI work. Then I realized they're legit! It was an exchange of emails. Not as dramatic, but yeah someone sent me an email and I thought it was fake because what are the chances that someone I watched growing up is watching me? The internet is a very small place. It still is, I'm still waiting for Rihanna to respond.
How have things changed for you since the pandemic?
Well for one, I'm really excited to get back out there. I think doing the Other Art Fair was the first time I was back out since the pandemic, especially in New York, so I was really excited about that. Funnily enough, I'm really into VR, so I would rather be at home on my headset than outside, but that's just a result of the future I guess! But the pandemic really gave me time, gave everyone the time to be more introspective and take a good look at everything that's happened in the past, work-wise. I definitely got to reevaluate or restrategize where I want to take the work, where I want to be showing in the future, what countries I want to be showing in the future because right now I've been primarily North American based.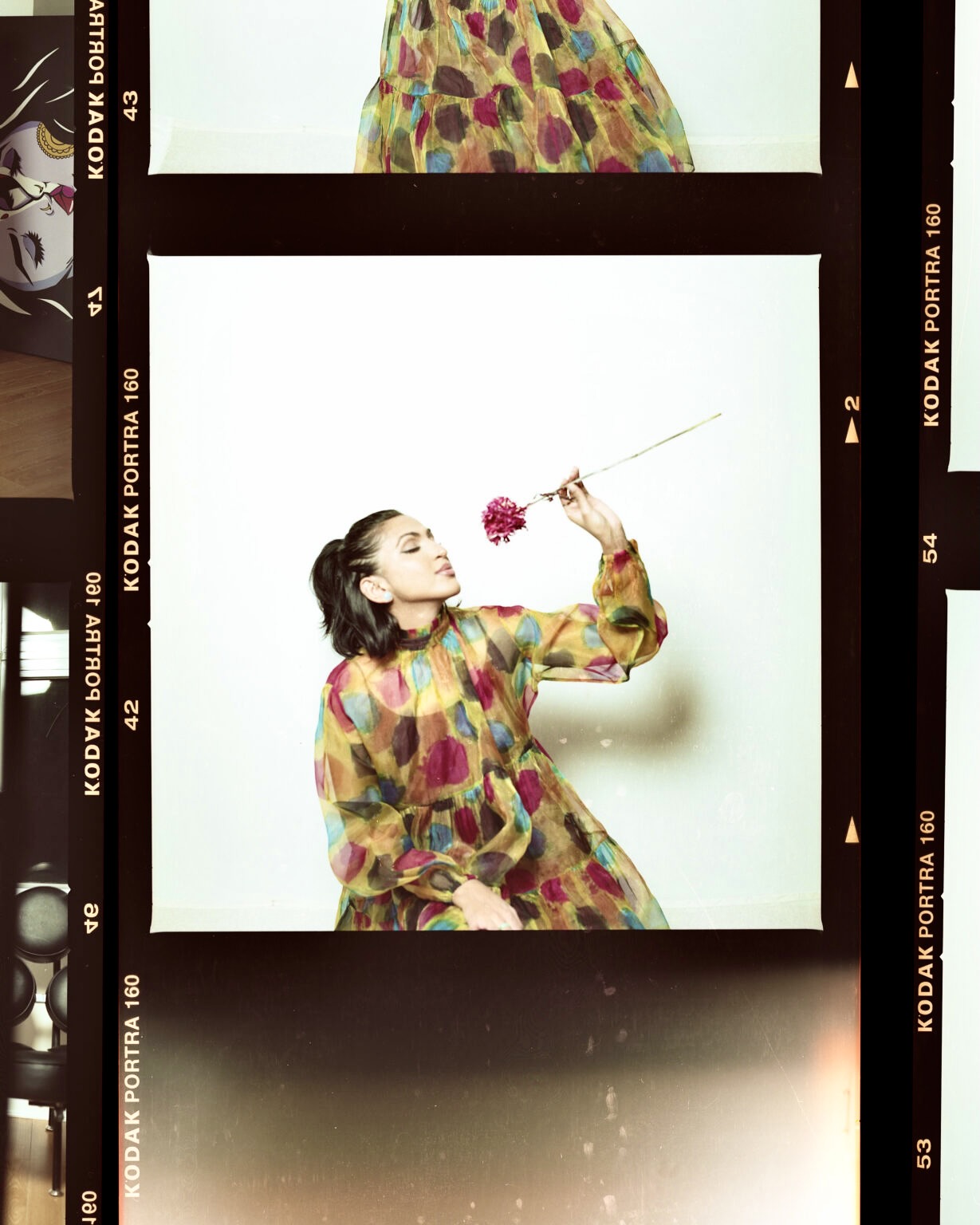 Who are some artists on your radar at the moment?
I'm really a fan of Jasjyot Singh I follow his work all the time. Manjit Thapp, she's an illustrator I love her work. I really do love Jasjyot's work, there's something about the way they draw hair. It speaks to my soul. I love a nicely drawn braid like long hair. Clearly, I don't have long hair of my own so I love that. Anything that pays tribute to the culture, I'm all about it.
What would you like to say to aspiring South Asian artists?
I would say, what advice does the new generation even need? I think you guys have got it covered! I would say the one thing is persistence and consistency. When I was starting out I just kept drawing constantly maybe like once a day. Now it's more like once or twice a week but before I would constantly draw and constantly paint. It didn't matter what time of the day it was or who was watching, I kept doing it. I think that consistency was really beneficial because it made Instagram like a portfolio of work and I think treating your online presence as a portfolio is key to succeeding in whatever field you're into. It doesn't have to be art, it can be anything really. I think maintaining that voice and that same feeling no matter where you go, whether you go on TikTok or Instagram, and even in real life, that voice has to match. It's really easy to start people-pleasing, but if your heart isn't into it, it's very easy to see that it's not genuine and then you won't be able to back it up. That won't work out in the long run. So, anything you do, do it with truth and a sincere passion for what you're doing and have the same energy on every single platform.