Meet Macarena Aguilar Izquierdo, the Chilean Designer Making Waves in Santiago's Culinary Scene
The Santiago-based architect and former design advisor to Chile's Ministry of Foreign Affairs chats to Claire McQue about running an all-women design studio, confidence and going it alone.

SPEND A WEEK in Chile's buzzing capital and you will most likely step foot in at least one of the many restaurants designed by Macarena Aguilar Izquierdo. Macarena is the founder of Daw, an all-women architectural design studio based in Santiago. In terms of a design signature, Daw's is difficult to put your finger on. Their staggeringly long list of projects is as diverse as it is impressive and in no way restricted to within Chile. Under Macarena's direction, Daw has designed countless eateries in Santiago's of-the-moment districts including eco-conscious brand Fork, pioneered an otherworldly centre of Virtual Reality called 'Lucid Dreams' for the W Hotel, and masterminded pop-up stores for international brands. And that's just dipping a toe into Daw's portfolio. Each of Macarena's slick projects displays an intimate knowledge of global design and versatility, in terms of style and substance. In 2014, Daw drew upon Chile's cultural heritage, amalgamating 5000 kites into huge, reusable structures that flew above the 6th World Summit on Arts and Culture, held in a Santiago railway station.

"We wanted to build something ephemeral, that couldn't be thrown away and that was suitable for a small budget," she says. Macarena's work crosses both public and private sectors, consistently centred around creating spaces for social interaction.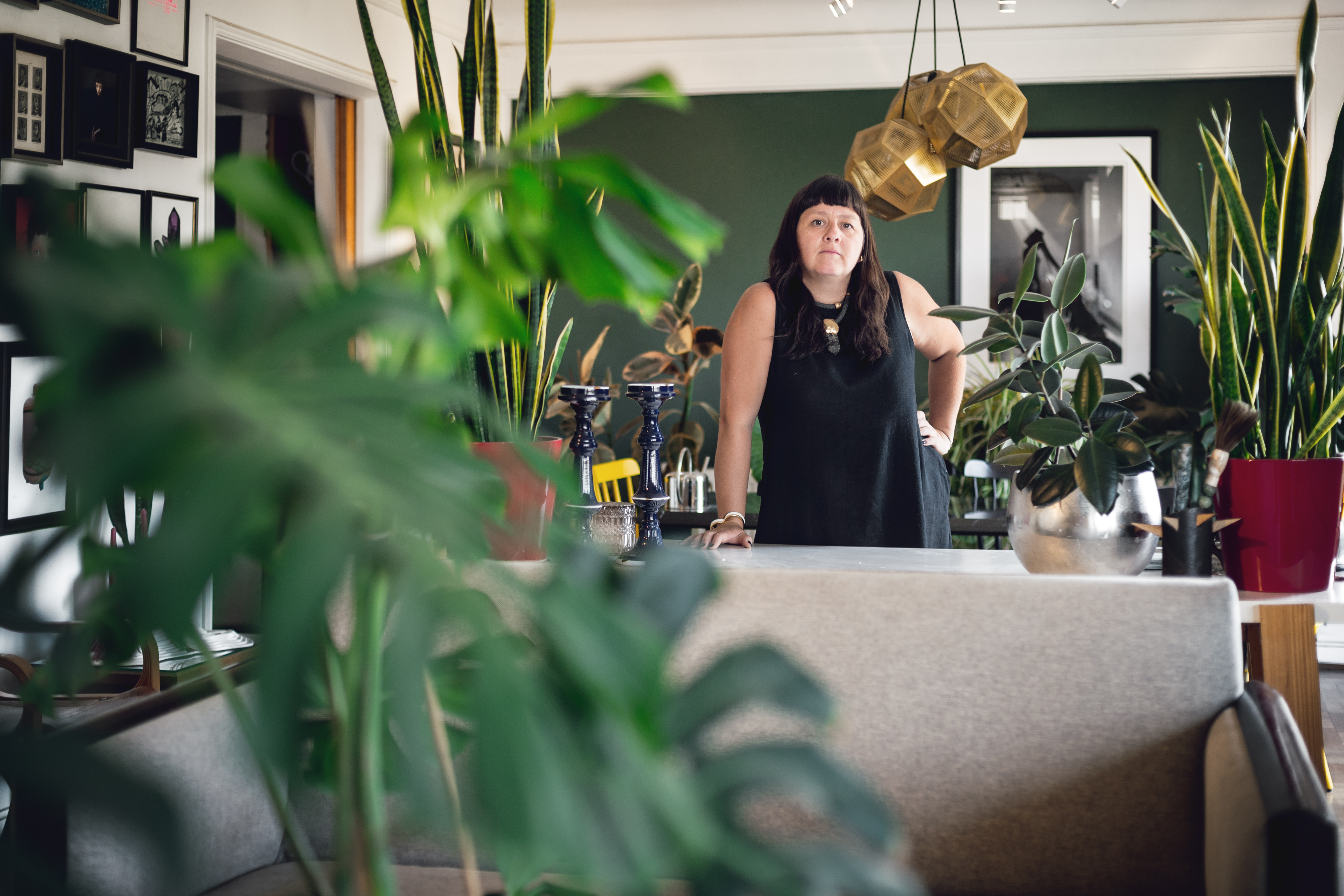 As we chat, Macarena's three-and-a-half-year-old daughter Pola throws her arms around her Mum's neck. It is time for Pola's milk and cookies. While being the impeccably dressed head of her in-demand design studio, Macarena is also a full-time Mum to Pola. I ask her how she manages it all. The answer is simple. "I can't live without my team!"
When she first set up Daw 19 years ago, Macarena managed a team of thirty, working on large scale, private architecture projects. Now she's whittled it down to an all-star team of five women, or as Macarena calls it, her "boutique" office: Ana María Gúzman, Paz Lambert, Meggan Undurraga and María Jesús Izquierdo.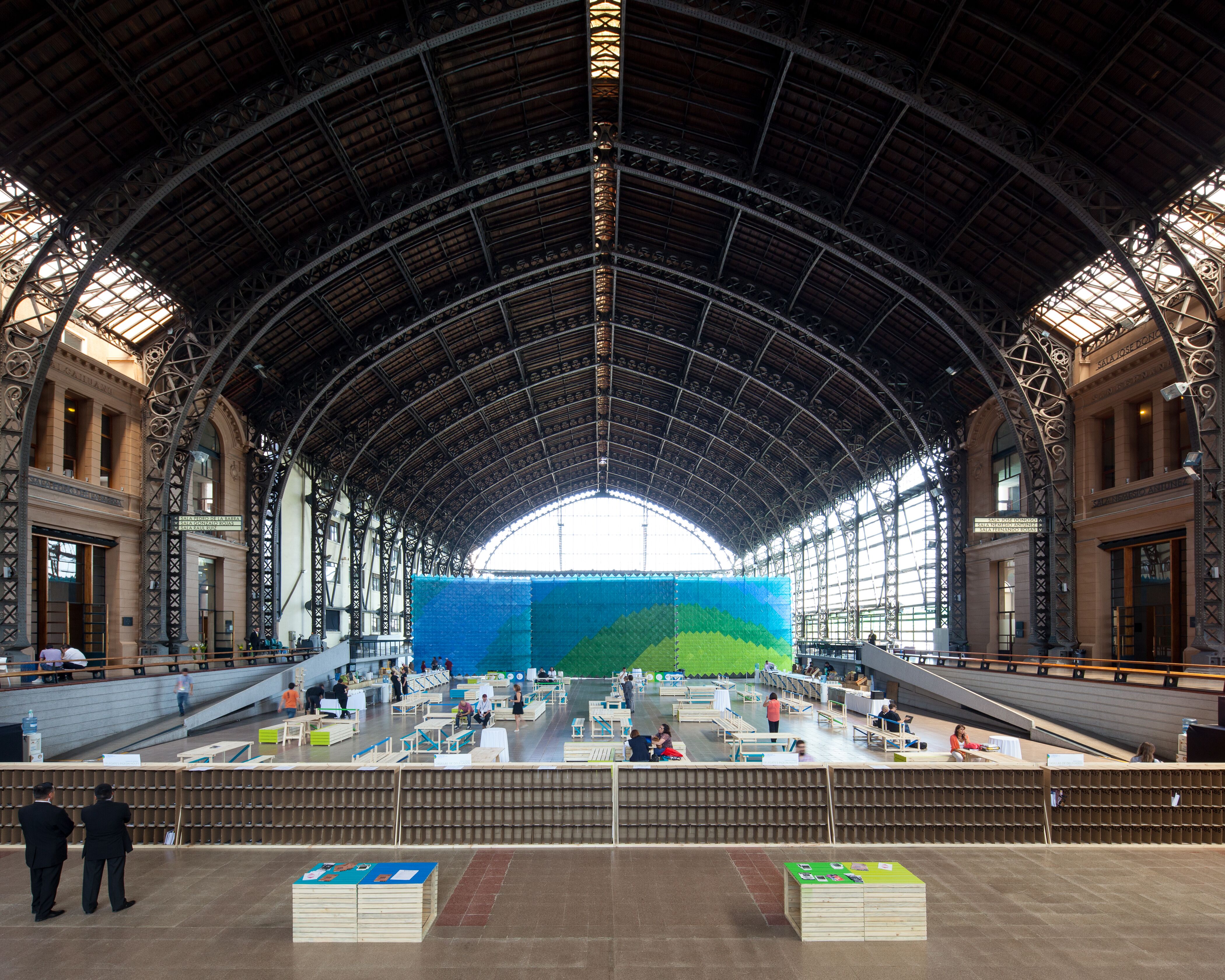 She loves working with all women, emphasising their harmony and organisation as a team. Chile has a strong history of female architects. Santiago-born Sophia Hayden Bennett was the first woman to receive an architecture degree from MIT in Boston in 1890 and, more recently, the minimalist prefabricated LV homes of Rocio Romero are still very much in vogue across North America.
"In Chile, being a woman in architecture and design isn't so difficult," says Macarena. "In this respect, gender relations in Chile are closer to Argentina than to Colombia and Peru. Of course, there are challenges. On one hand there is design and drawing, then on the other there is construction, which is still male-dominated. It's not as easy to be a woman in the construction side of architecture. Personally, since leaving university [where she studied industrial design] and starting work, I have always been in meetings with fifteen men, with me being the only women. But it hasn't been a problem. I've got a strong personality and I have not had a bad experience."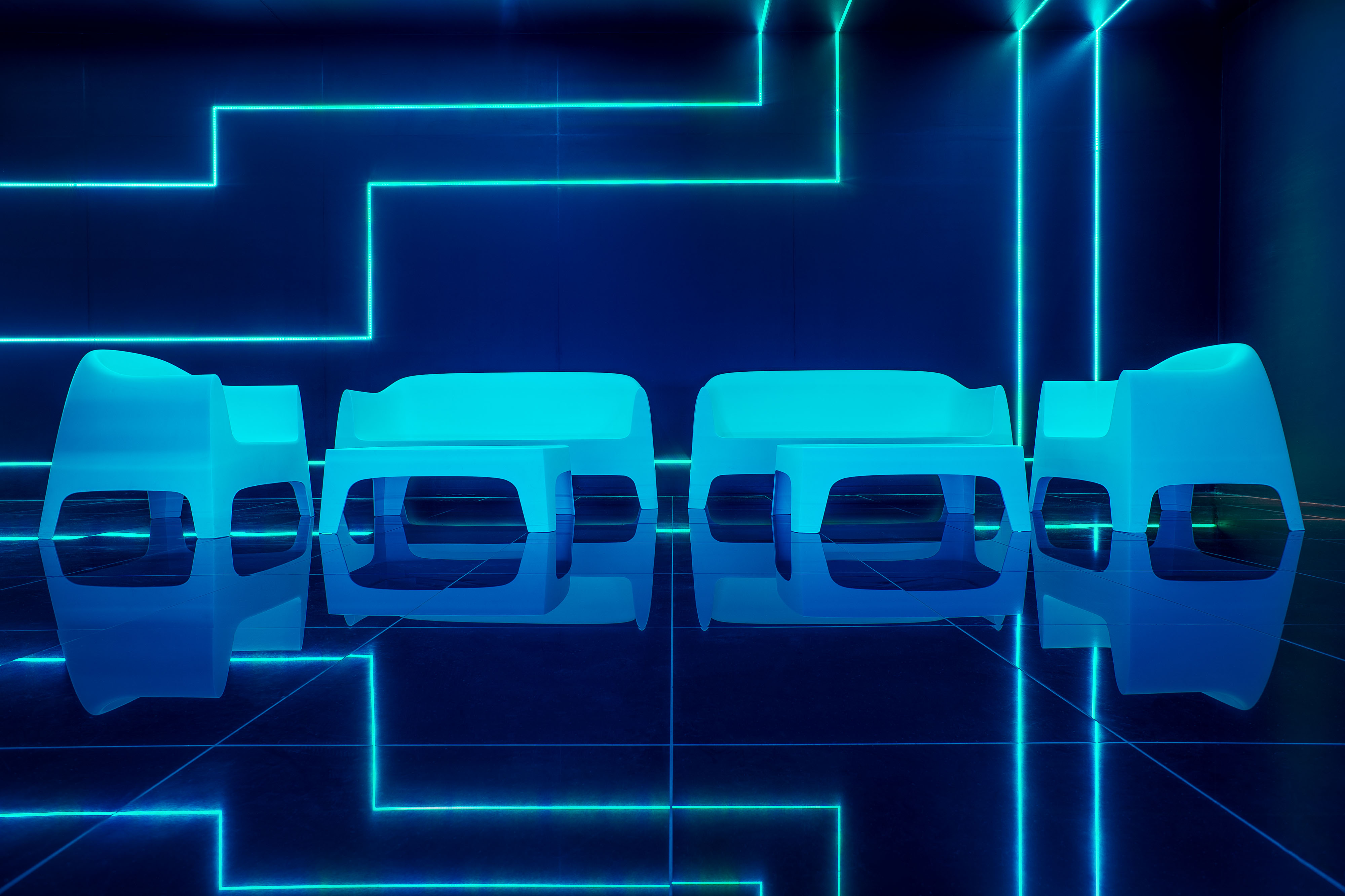 For Macarena, it is the ability to deliver high level results that counts: "If you have self-confidence and belief, then it's easier. You also have to get used to operating independently and learning yourself. There's only a few people that work exceptionally well in each industry. It's less about gender and more about the quality of what you produce."
Macarena's rationale feels reassuring and there is abounding evidence of her success. Crucially, she is unafraid to venture outside the norm, a spirit which is reflected in her latest project. Daw have been working with a couple of New York-based Chilean restaurateurs to design Lolita Jones: a brand-new fusion restaurant next door to Santiago's well-heeled Las Condes neighbourhood. Lolita Jones is the name of a Venezuelan Miss World, provocatively chosen to reflects the restaurant's blend of Mexican, Californian and Peruvian cuisines. This playful spirit dances across Macarena's design choices too: rose-hued walls, woven furniture, quirky installations, sultry mirrored bathrooms and an airy, al-fresco feel to the place.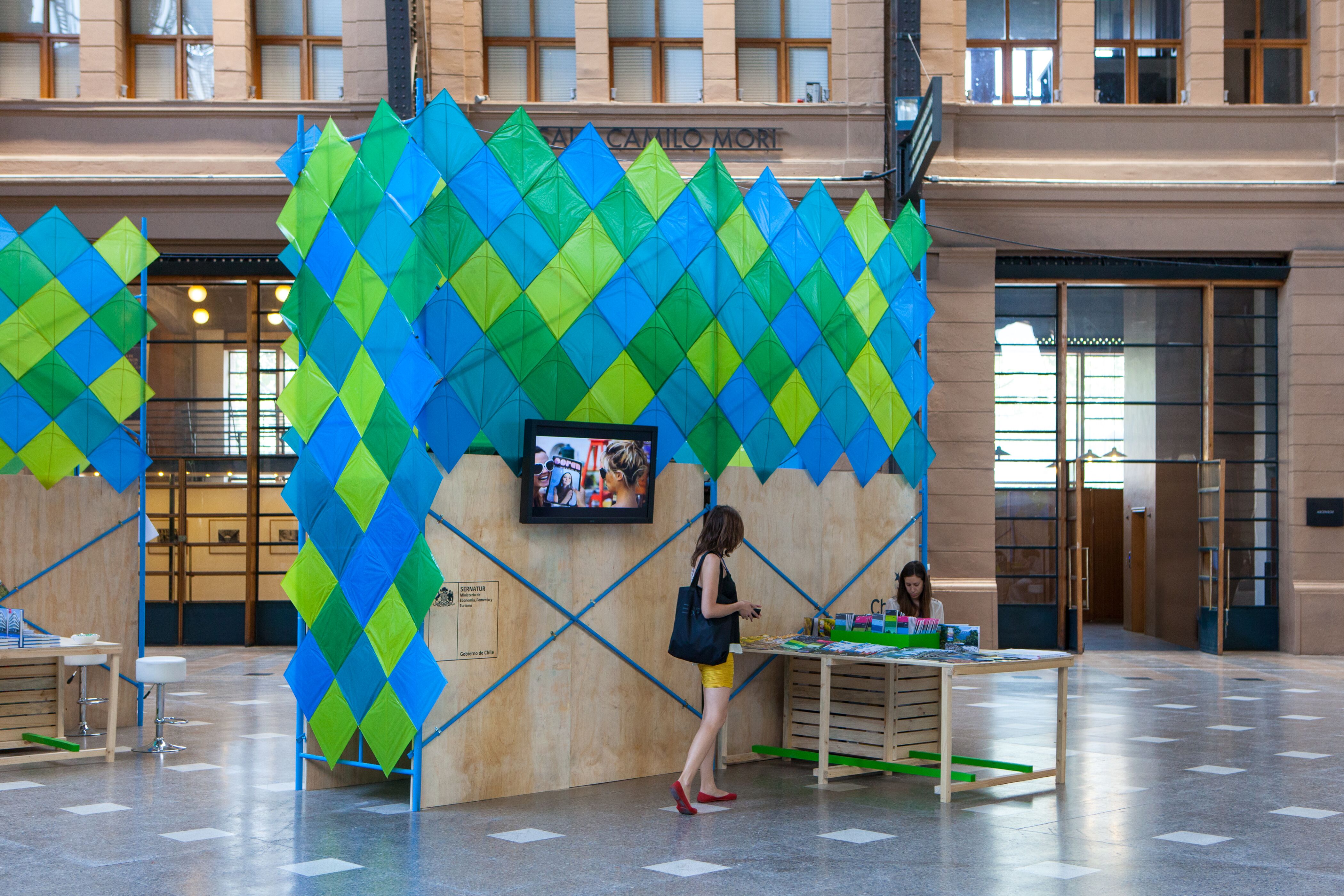 "We've mixed modern design with Latin American flavours. It's a bit different for Chile, where things can be a little more conservative." The effect is relaxed but upscale; Lolita Jones has just opened and already it is a honeypot for those seeking a Pisco-infused tipple.

Macarena approaches each project holistically. Each element is carefully threaded together, from architectural decisions, to lighting choices, interior design and the branding, even the ashtrays in Lolita Jones are deliberate. And when everything is in the right place, her microscopic attention to detail has the desired impact.

Macarena's exceptional relationship with a carefully curated set of clients is the other key to her excellent reputation. "I'm lucky to have such intelligent, trusting clients who allow me to design the entire picture. I'm never afraid of losing the client and I speak my mind honestly. It can be difficult to reach this liberty in communication with a client, you have to build relationships carefully. I spend many hours a day doing this job, I have to have fun with it! Being in synchrony with the client is such a big part of it. The process is as important as the final product."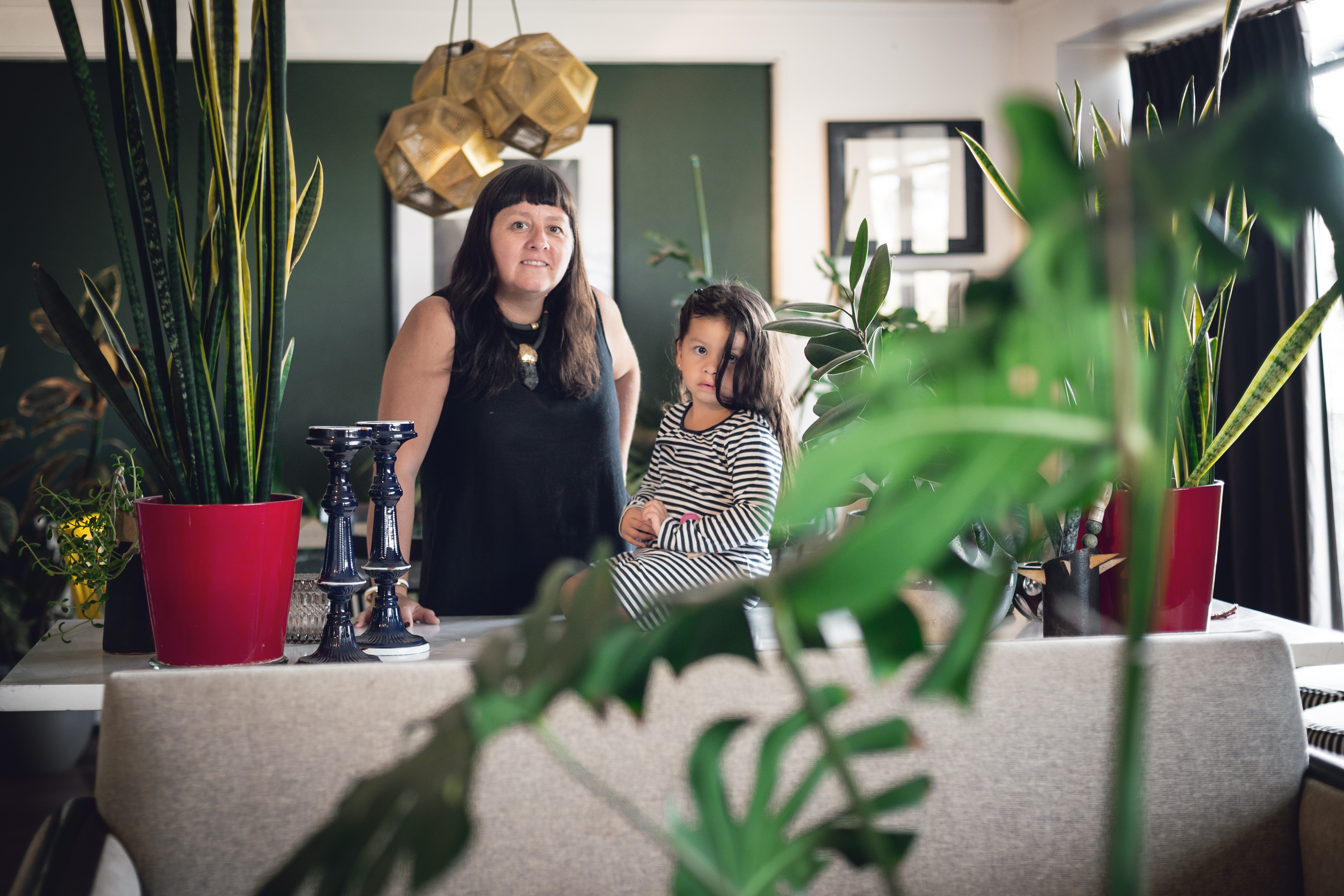 Chile may be relatively isolated geographically speaking, but Macarena's work takes her around the globe. When she was Design Advisor to the Chilean Ministry of Foreign Affairs (ProChile) Macarena selected a group of Chilean designers to attend the Design Festivals in London and Milan. On the Lolita Jones project, Daw worked with a Mexican furniture designer while for Chilean chocolatier, Macarena designed a retail space in Atlanta. Everything was designed and made in Chile in advance, because it was more economical. Then it was shipped to America where it was constructed.
"It's not difficult to work internationally. You just need to make sure you have a strong methodology where your blueprints for construction translate effectively to people in other countries."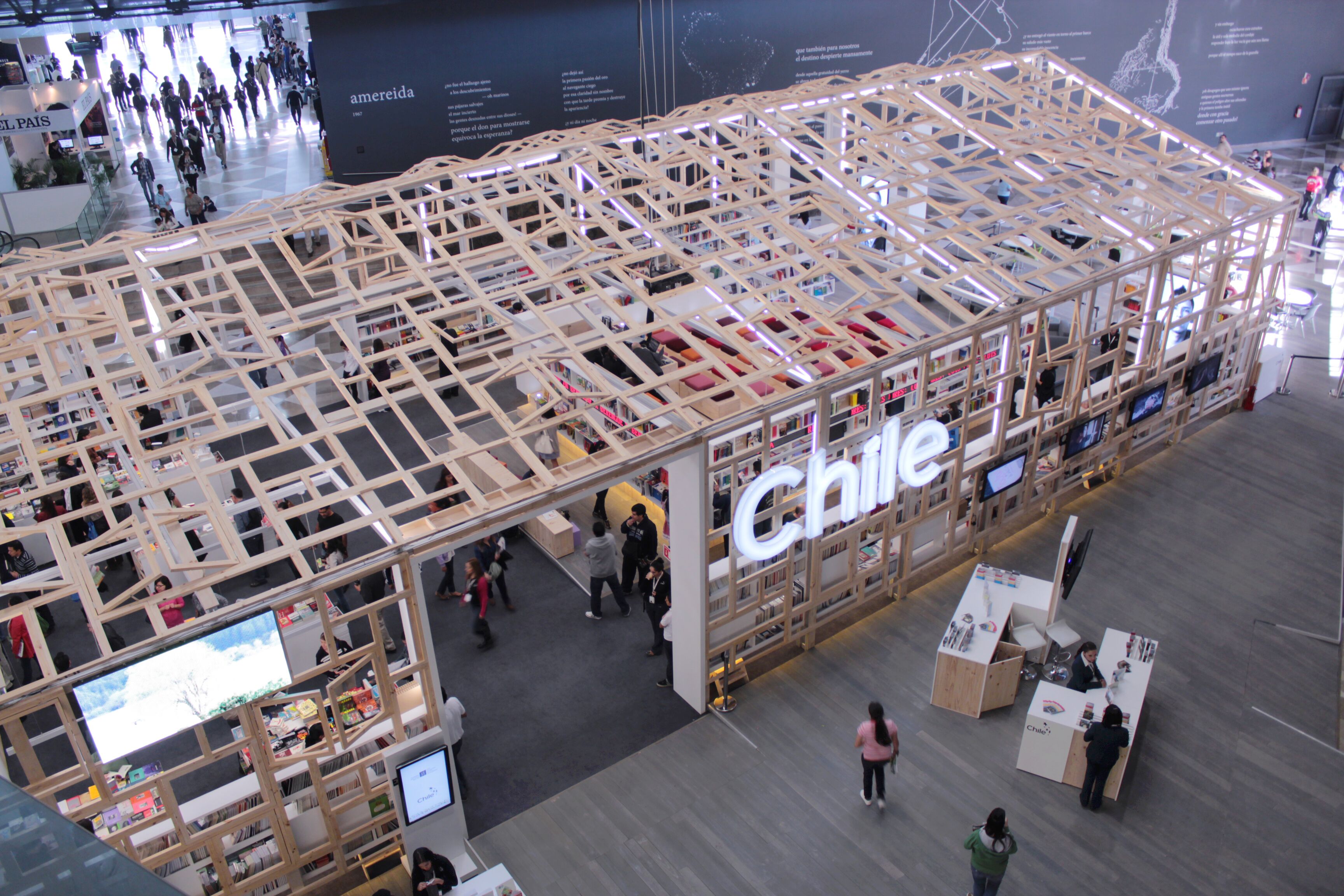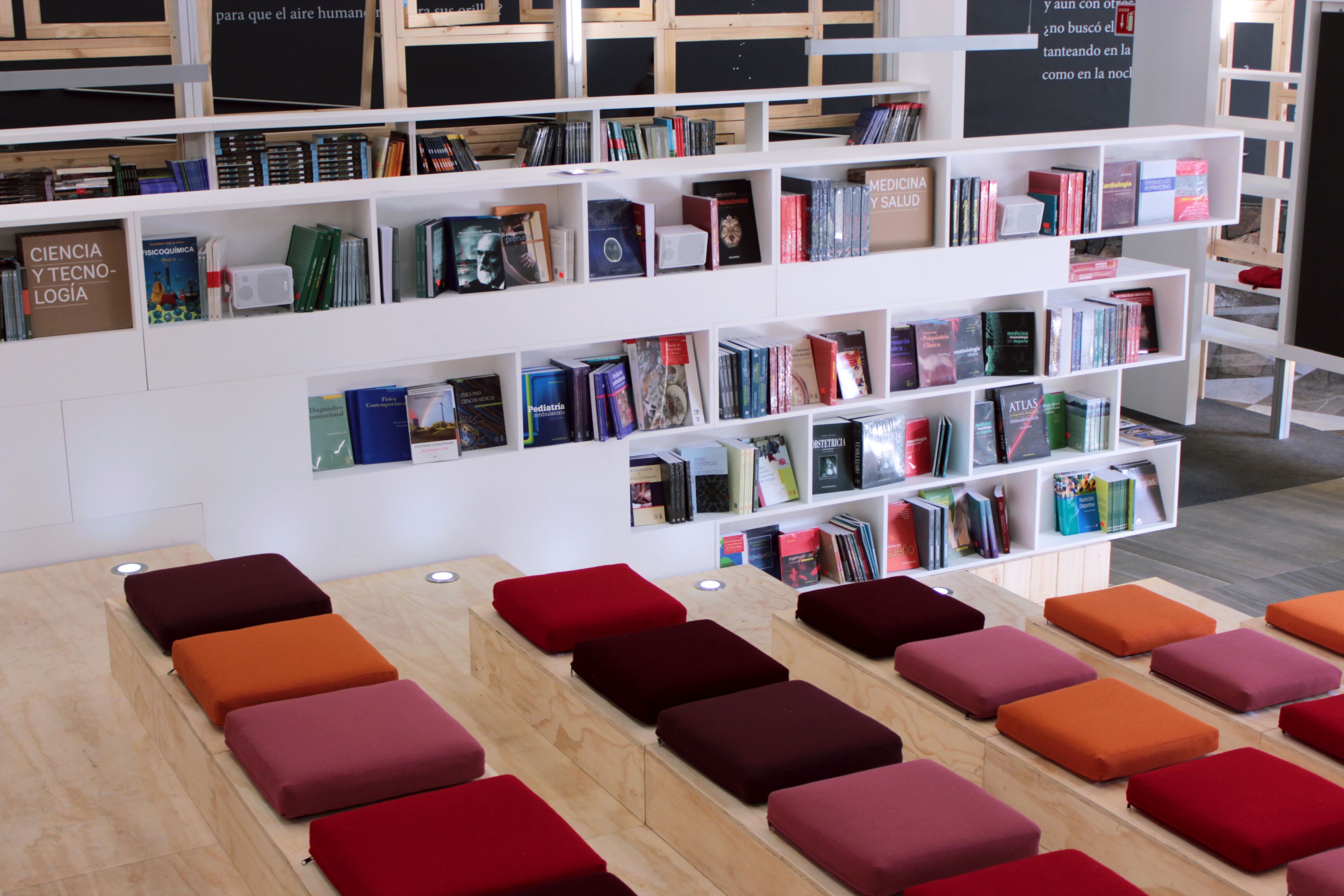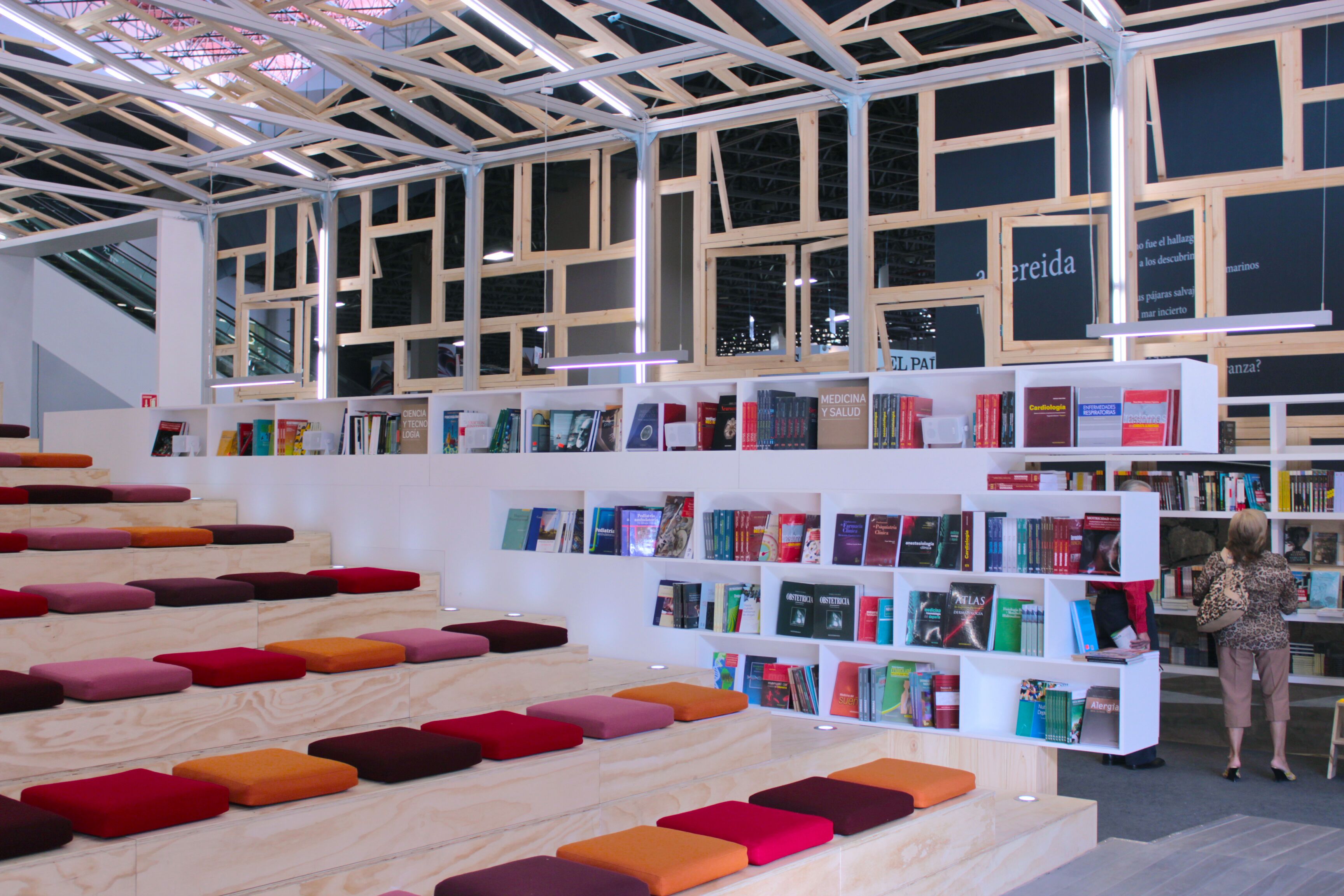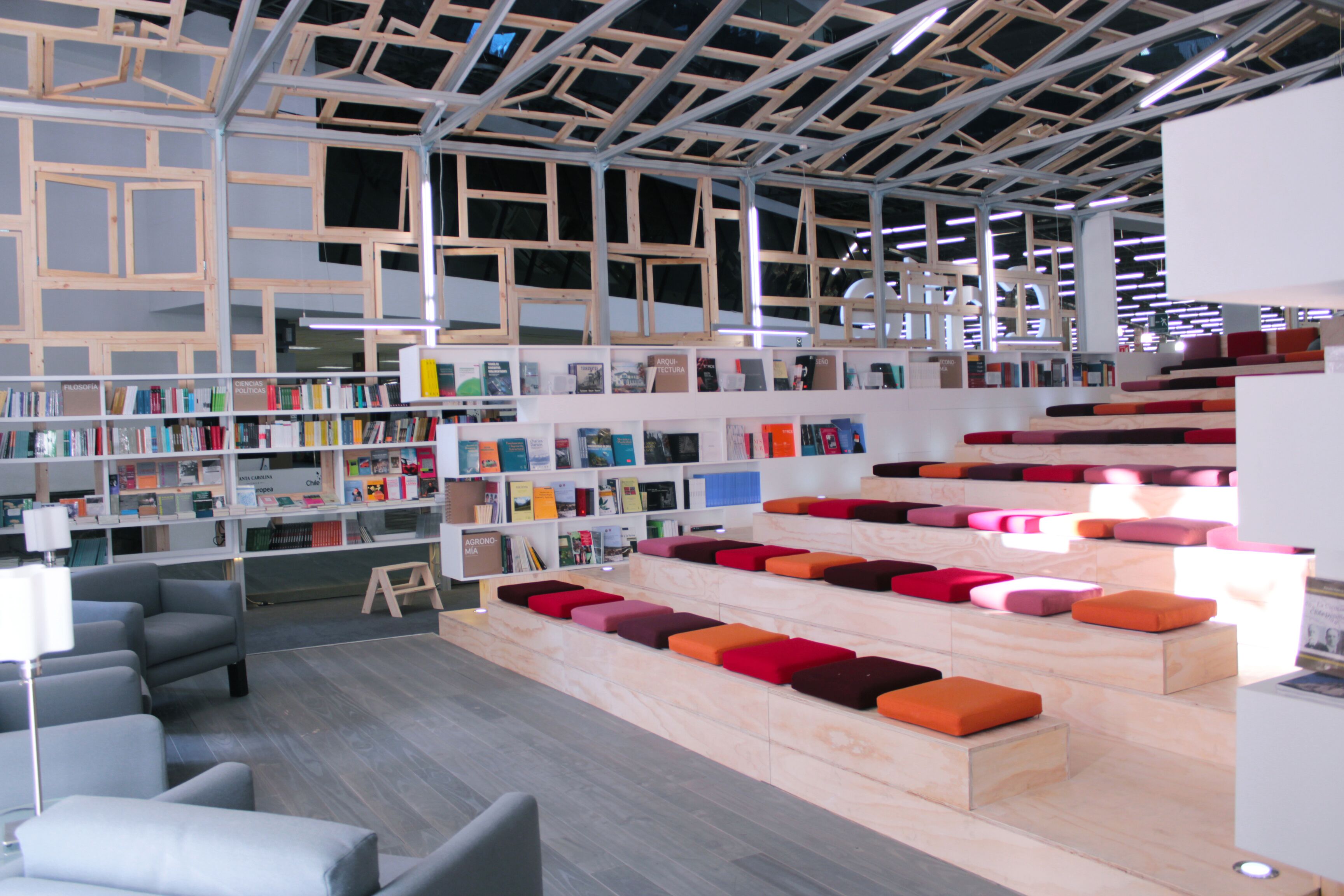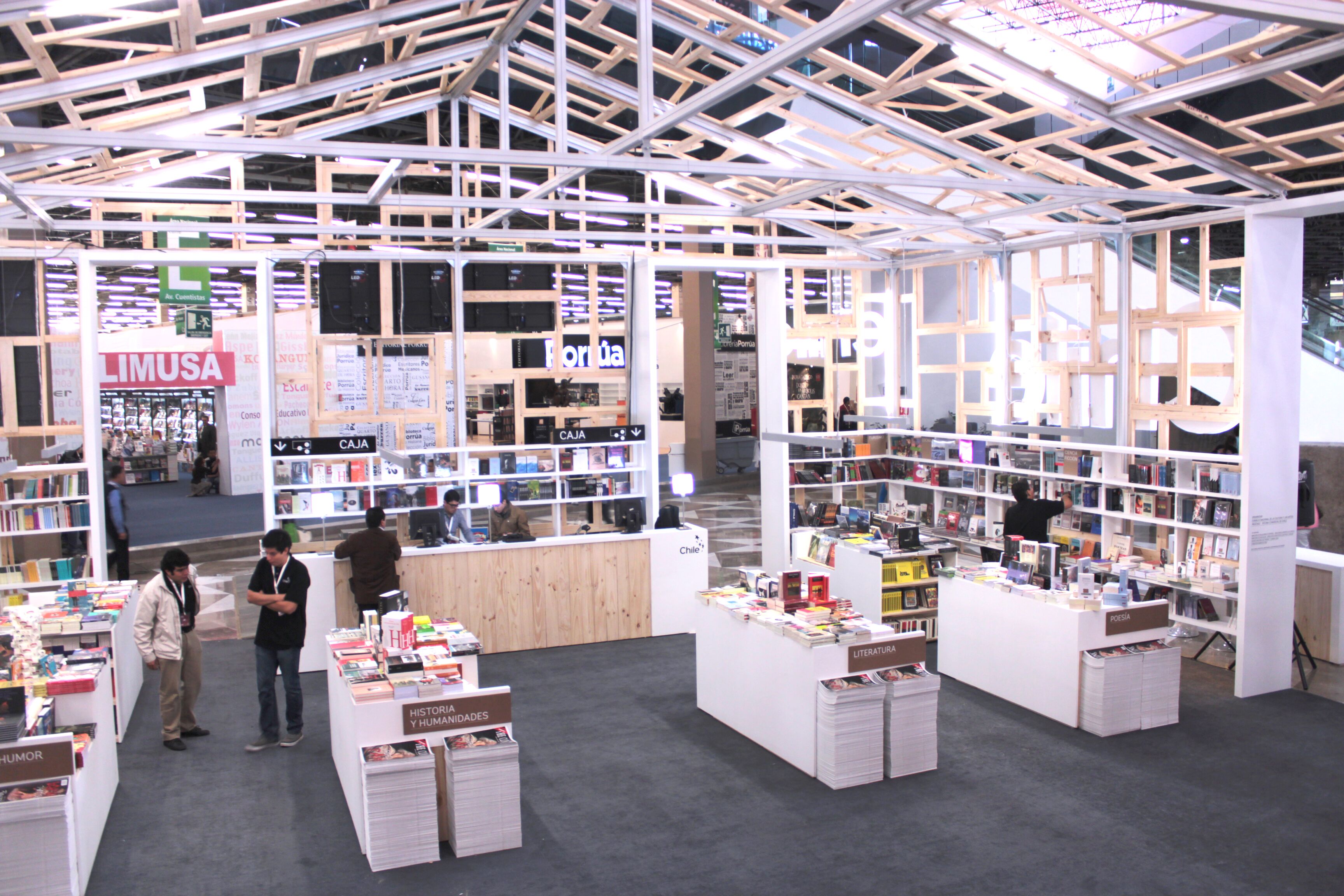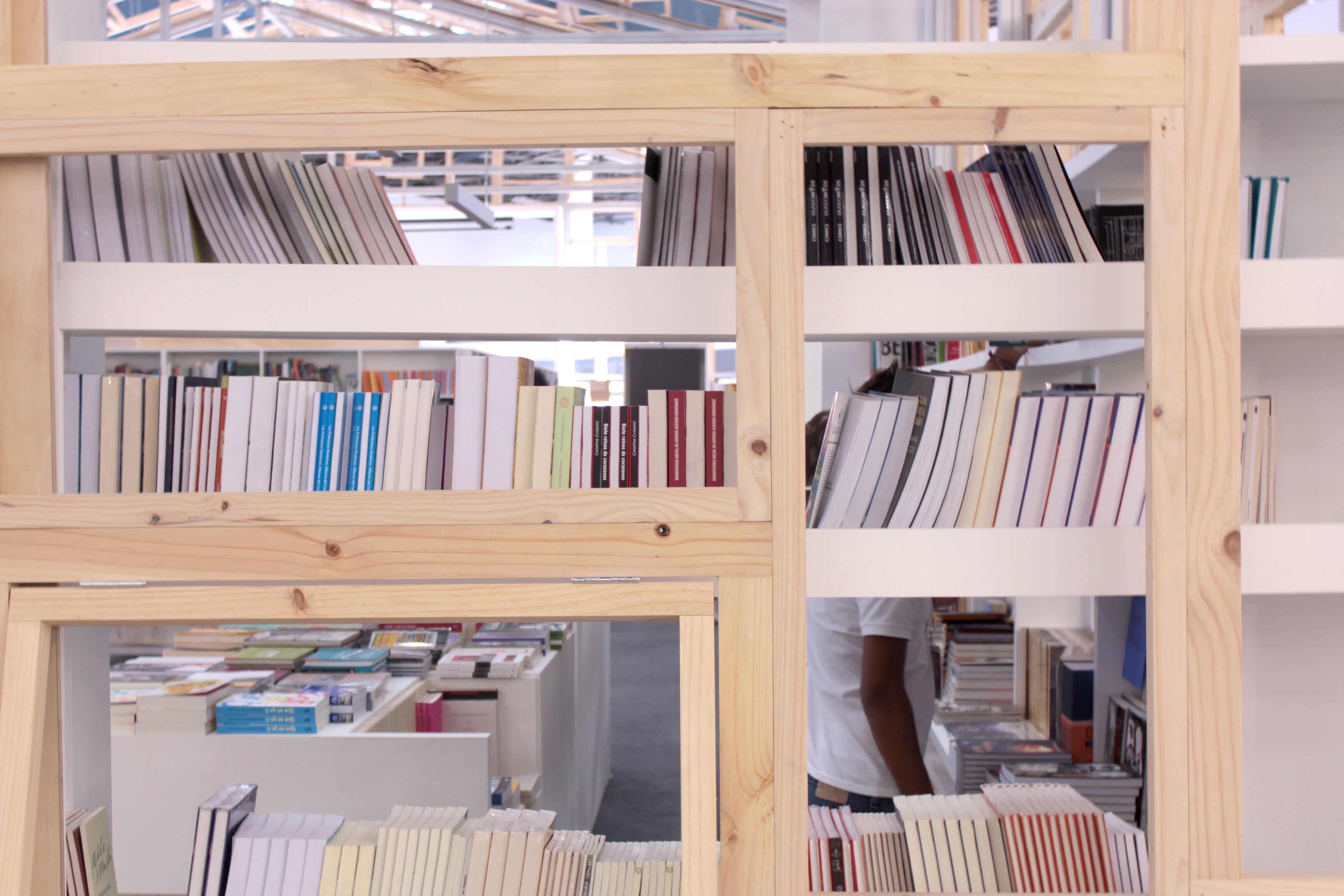 Another of Macarena's stand-out projects was the National Pavilion for Chile at the Guadalajara International Book Fair, commissioned by the Ministry of Arts and Culture in 2012. Daw designed an elegant structure that comprised of multiple window frames, each filled with books. As the event progressed and the books were read, the window frames emptied. The pavilion beautifully combined the design with its purpose of encouraging people to read Chilean authors. "I loved designing Chile's national image, constructing how the country would be represented to the rest of the world," she says. "With design, there is so much choice."
So what's next for Macarena and Daw? "I'm very happy with my seven clients. We are designing a restaurant for one of Santiago's most renowned wedding caterers and another for a typically Chilean eatery, that specialises in empanadas!"
Top Image: DAW Team (from left to right) Ana María Gúzman, Macarena Aguilar, Paz Lambert, Meggan Undurraga, María Jesús Izquierdo / Photo courtesy © Andres Navarro.
Macarena Aguilar is an architect based in Santiago, Chile. Visit the designer's website: daw.cl