Marisa Sottos: 'Everyone is Asleep But Me' Exhibition Opening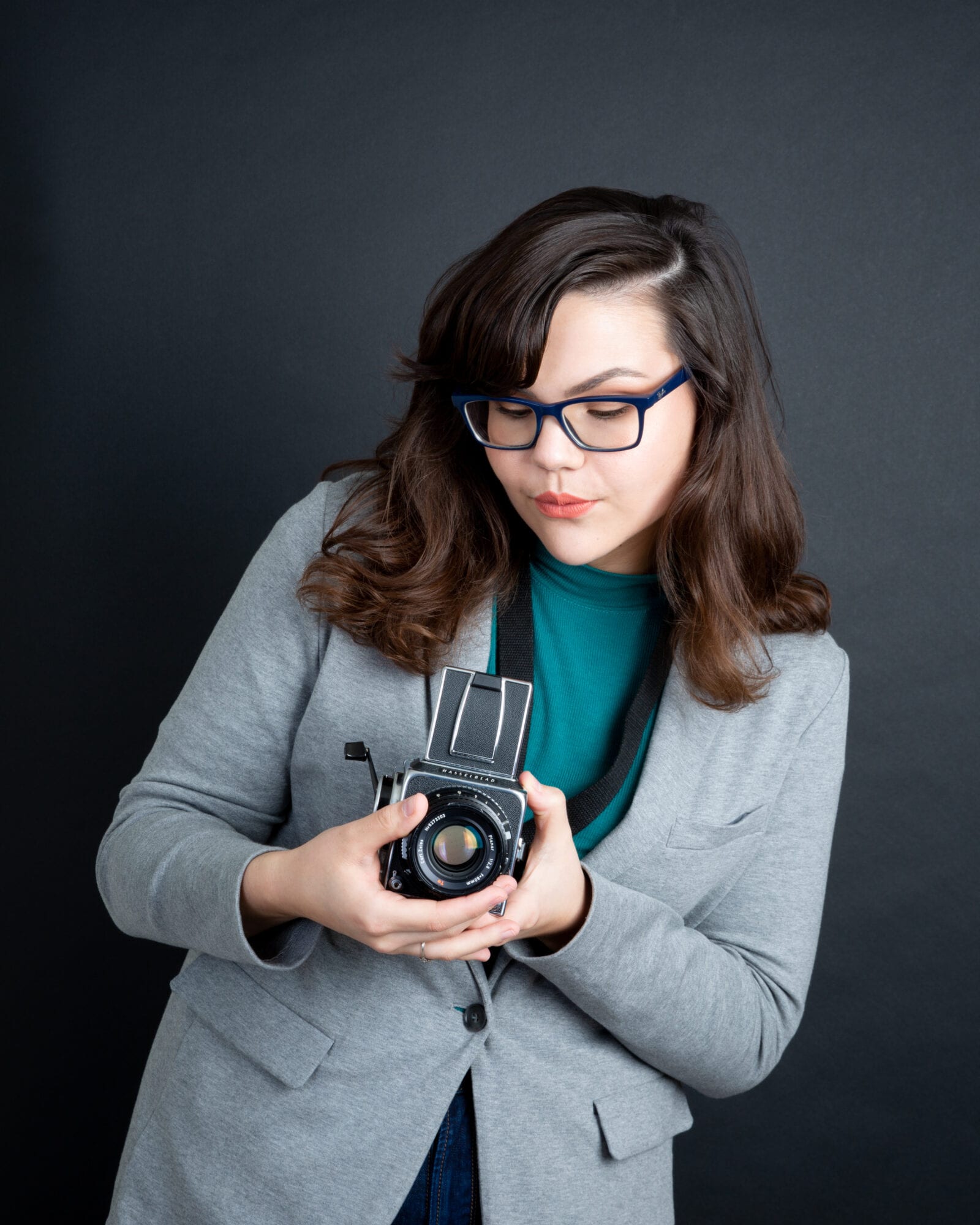 Photographer and professor Marisa Sottos is a native of New Jersey where her first curated group show Everyone is Asleep But Me opens next week at Art Tank in Asbury Park, NJ on September 27th.
Originally a book, Everyone is Asleep But Me (2016), was co-created by Sottos and her colleague Angelina Lin, while they were both working at Aperture Foundation in 2016. Sottos and Lin wanted to create a collaborative artist book featuring visuals and literary artists based on the theme of "night". "Angelina and I wanted to keep the theme loose as to not restrict the artists' creativity," says Sottos, "after receiving the submissions, we created a sequence with varied emotional arcs." The exhibition is an extension of the book's themes and, as Sottos noted, is more focused. "Night is a time when we can delve deep into the actions of our lives and examine our choices," explained Sottos, "the show illustrates the introspection of our personal and collective psyche, whether it is an intensely human experience, imaginative, or observational."

On view at the Art Tank in Asbury Park, NJ, the gallery is part of The Collective Art Tank run by John Vigg that supports artists in the community of Asbury Park, NJ by offering affordable studio space, samples of art materials, technique based demos, and exhibition opportunities. The idea for the exhibition began as a spur of the moment decision, says Sottos. Upon learning of Art Tank's availability, Sottos wanted to focus on the theme of "night" featured in the book Everyone is Asleep But Me (2016). Sottos explained that the theme started as a reflection of how she often has her deepest reflections after dusk when winding down from a long day, "I often think about how open people are on social media, how much they are willing to share with the world and about how much is shielded at the same time. I associate these ideas with night because that's the time for private exploration…I wanted to see these artist's interpretations of these ideas."
Sam Margevicius, Night Walk

Kat Shannon
While most of the artists were featured in the original book, several are former associates of Sottos at Aperture Foundation and the International Center of Photography. The exhibition incorporates photographic practices, as well as sculpture, installation, video, and painting. "It is really a varied show!" says Sottos, "I'm actually predicting the most difficult part will be the installation since it will transform based on my and the artists' visual preferences."
Reagan M Brown, Hush #1, 2016

Reagan M Brown, Hush #2, 2018
Marisa Sottos earned her MFA at The International Center of Photography-Bard in 2016 and currently works as an Adjunct Professor of Photography at Berkeley College and as a Senior Photography Lab Manager at Brookdale College. Her own photographic work cuts across several different mediums but focuses on art in the book format, from zines, small hand-bound books, and other ephemera with a variety of themes from highly specific to purely observational. Her work is experimental, exploring the "grey area" where questions arise without concrete answers. "I like to raise these questions in my work without forcing a feeling or point-of-view," she explains, "while I have opinions, I find it extremely important to remain open to new information to either strengthen the existing opinion, change it, or develop it."
Her most recent photographic work are portraits of people in her life – from colleagues at her previous jobs, like her series of photographs of her fellow work scholars from her time at Aperture Foundation, or the photographic documentation of her half-sister for the past decade.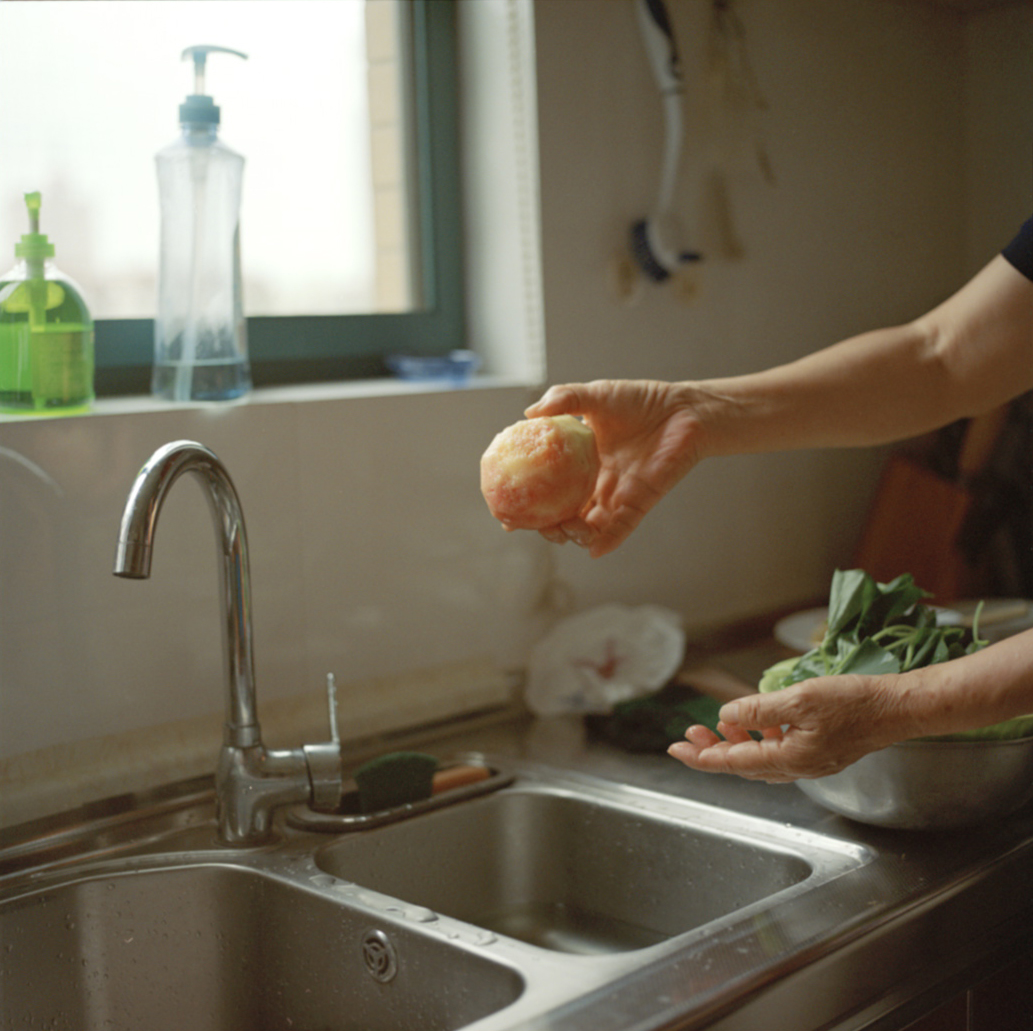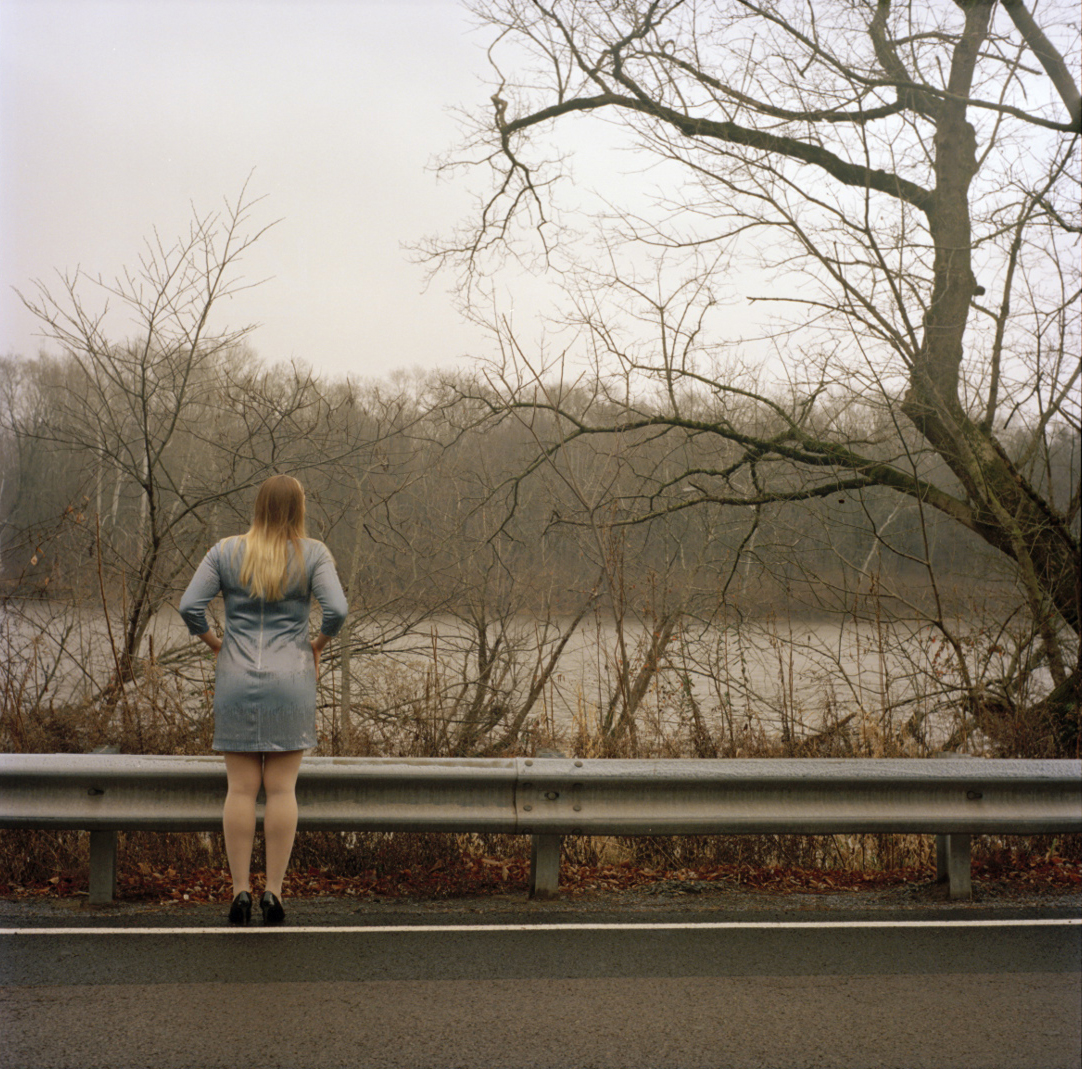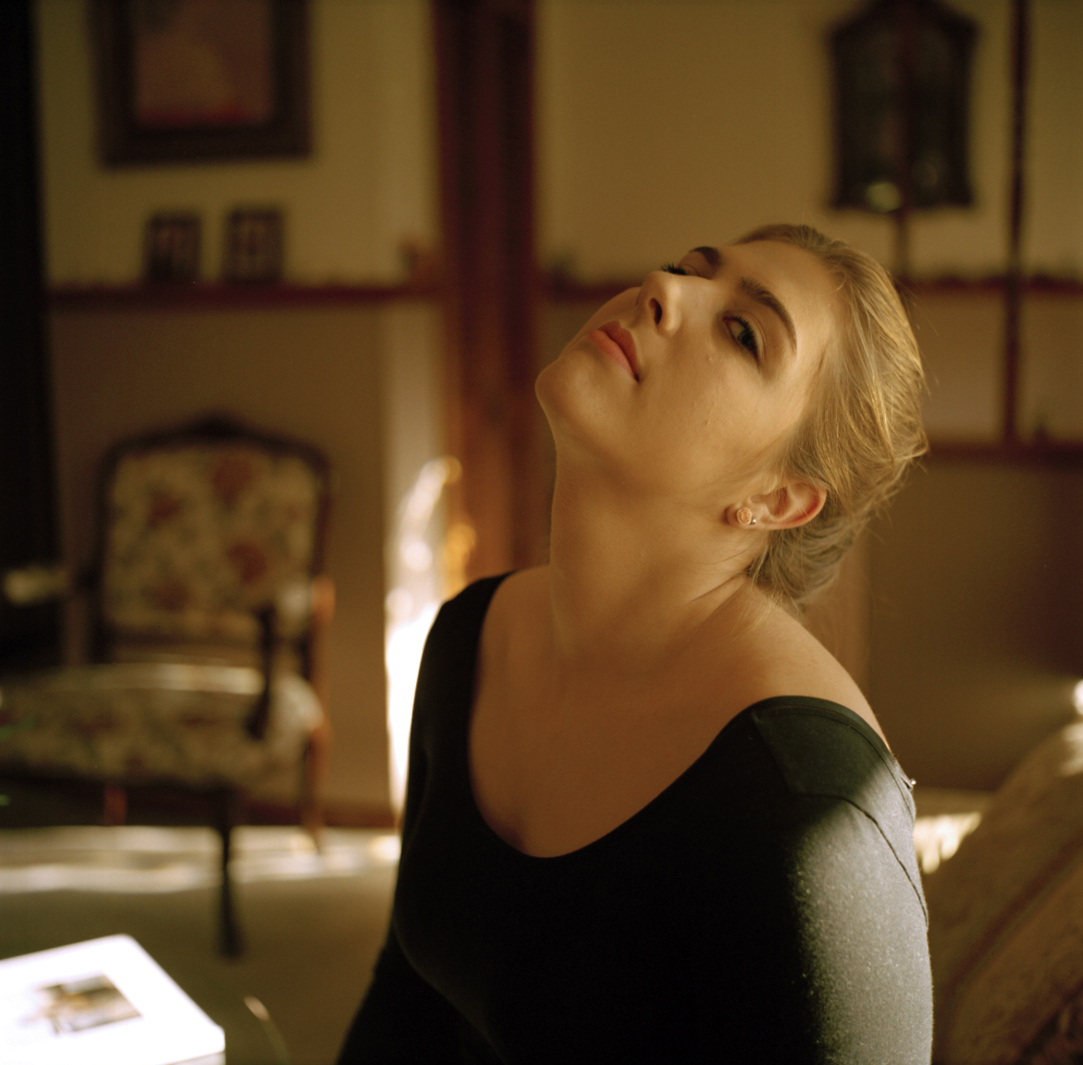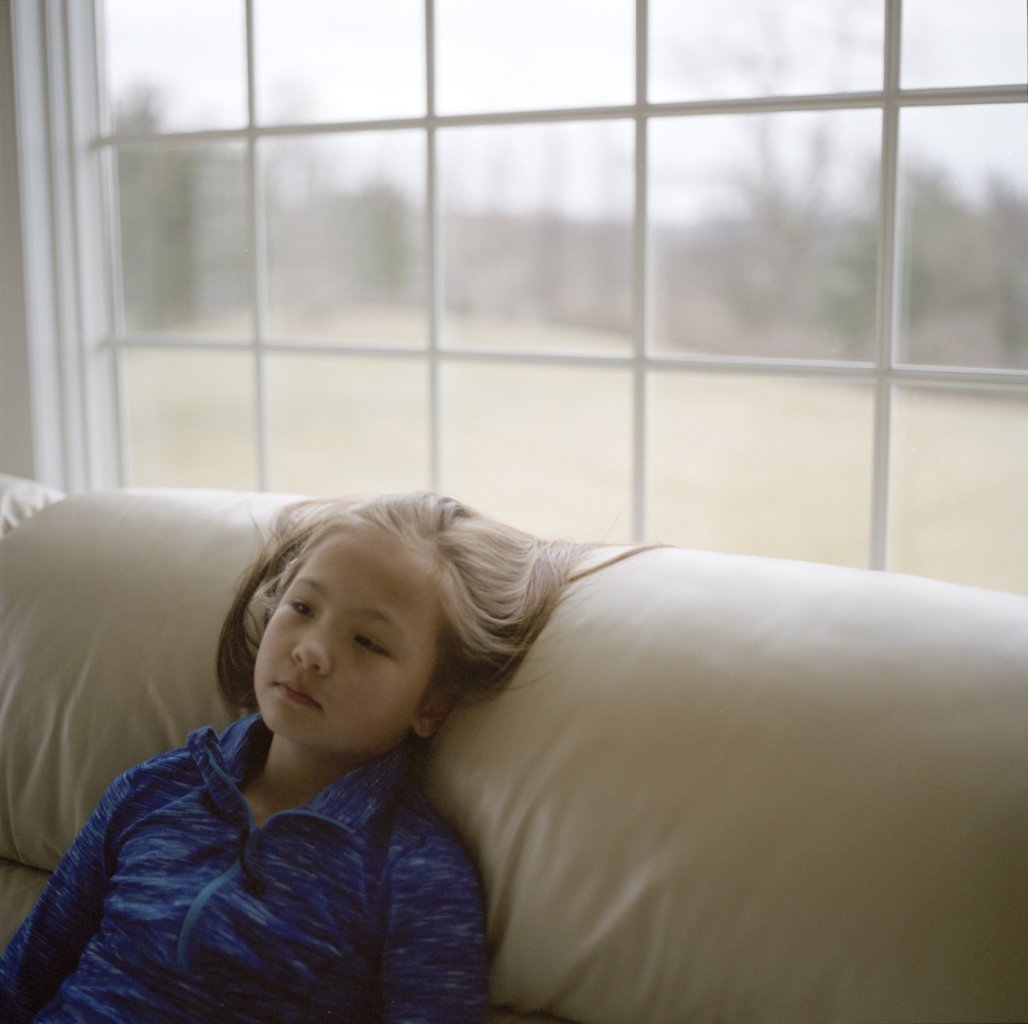 The on-going series of photographs follow her half-sister's trials and tribulations growing from childhood into adulthood. "At first, I didn't know what I was looking for," explained Sottos, "…after a couple of years, I started seeing parallels of our personalities; she was awakening my own childhood memories…the "unimportant" thoughts and thought processes that go through children's minds…As an adult, there is a general consensus/acceptance of the universe's unanswered questions and you either learn to live with the anxiety or compartmentalize it. Many of the photographs I've taken of her are oddly contemplative."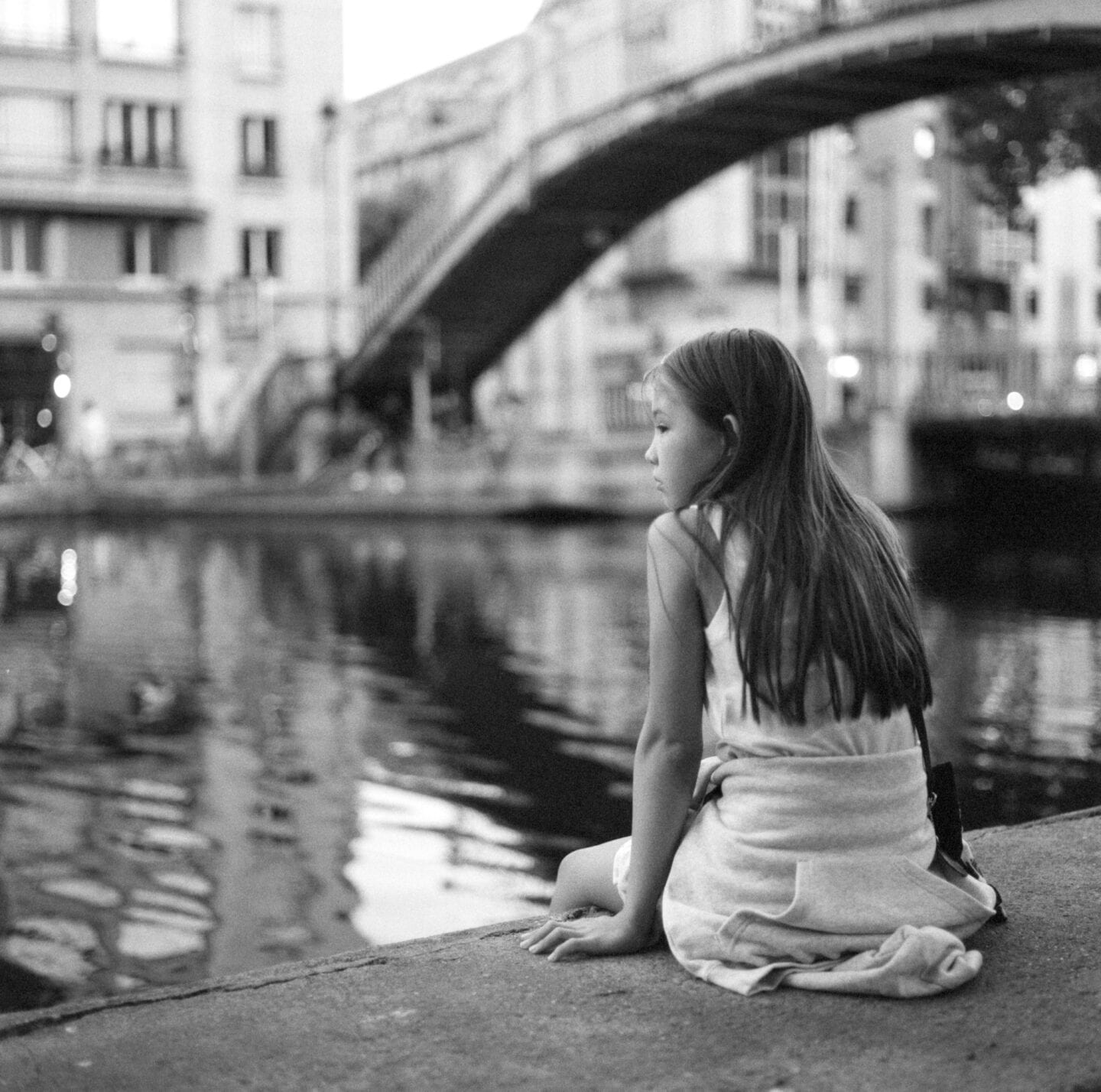 While this is her first curatorial experience, Sottos believes there is a crossover between teaching her students and curating for gallery-goers, which is the transformation of not being told what artwork should mean. Sottos explains, "I try to help my students develop observational skills and tools to not only recognize their personal experiences through art but delving deeper and trying to understand what the artists' experiences are. Many people are told specifically what an artwork "means" instead of making their own conclusions." The uniting factor to Sottos is the curiosity that drives both audiences to want to know more. In curating Everyone is Asleep But Me, Sottos focuses on an emotionally accessible exhibition that allows the viewer to empathize and experience part of what the artists are expressing.
See Also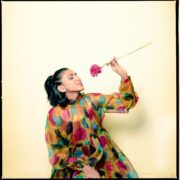 Everyone Is Asleep But Me opens on September 27th with a reception at 6 pm and will be on view at Art Tank in Asbury Park, NJ until October 4 with a closing reception at 7 pm. 
---
Artists featured: Reagan M Brown Marc Burnett, Avery Forbes, Izzy Leung, Angelina Lin, Dana Majana, Sam Margevicius, Martha Naranjo Sandoval, Marie Louise Omme, Tom Prinsell, Kat Shannon, Marisa Sottos, Kristina Sumfleth, Beau Torres, Tracie Williams, and Nechama Winston.