Kamiesha Garbadawala Reclaims Creativity Through Celestial Abstractions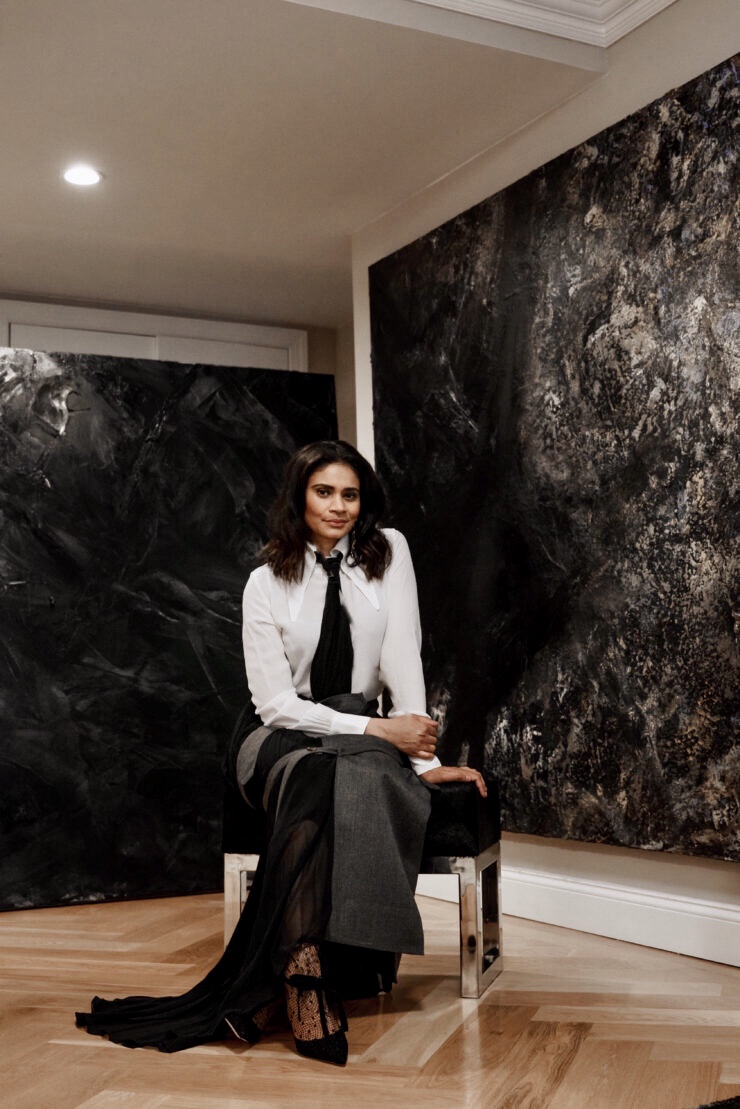 Of all of the things that were rightfully cancelled in 2020, Fashion Week was one we were sad to see go. We missed the buzz amongst friends shuffling to and from shows, and now we wait with bated breath for the "must have" looks. Designers around the world shifted their creativity, with many pivoting towards digital presentations and shows this year, from Hanifa to Alexander Wang and, speaking of evolution, it made us think of one of our favorite, fashionable female artists: Kamiesha. 
A former accessories designer for brands including Celine and Ralph Lauren, the artist launched a line of her own bags, which was well celebrated by fashion lovers with discerning tastes and sold at Barneys. After starting her career and life anew, Kamiesha now paints striking celestial, gestural abstractions and will soon begin MFA studies at SVA in New York City. Get to know this multifaceted powerhouse today and add her to your list of emerging artists to collect.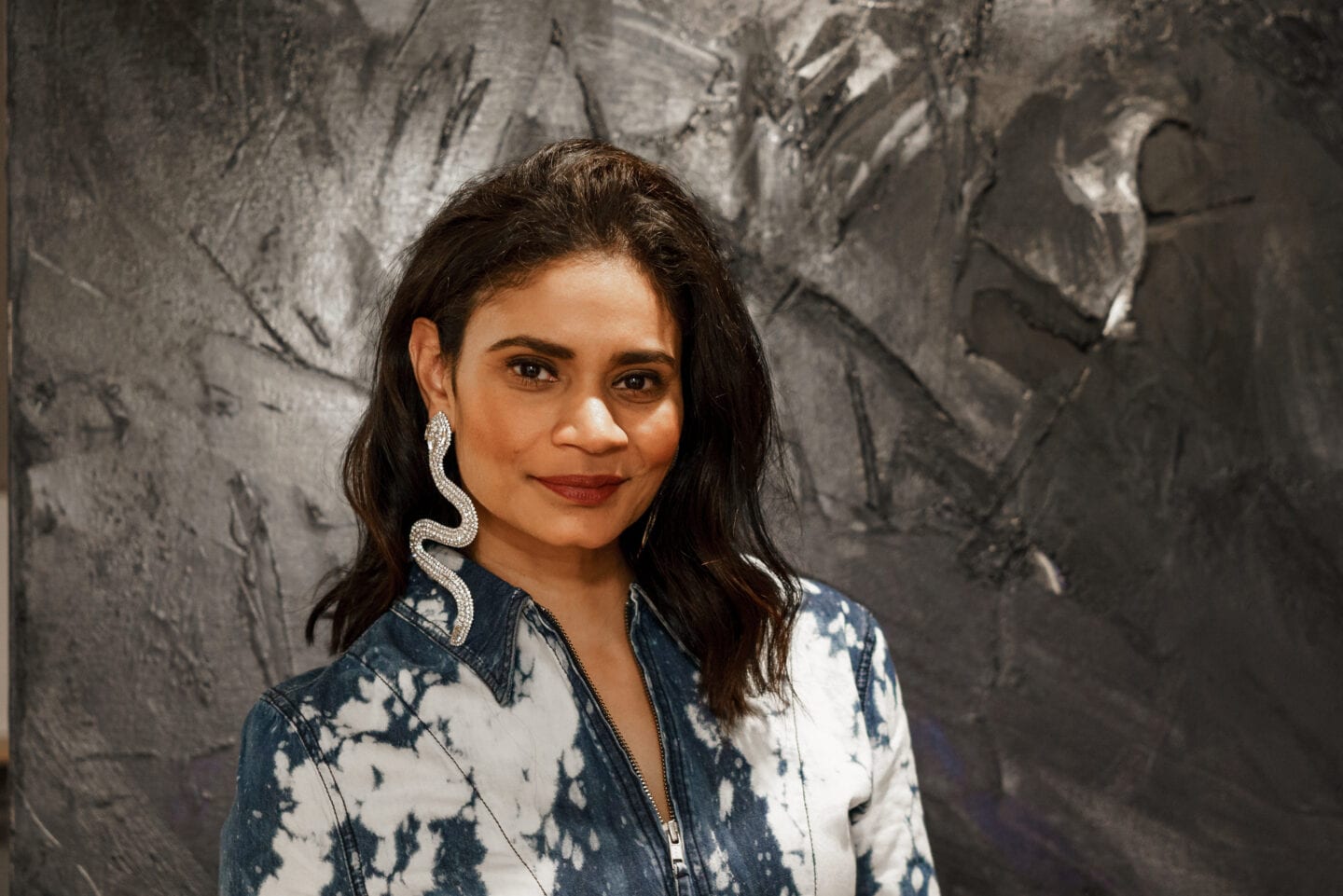 Tell us about why you turned to painting, after having been a designer?
After a series of significant life events, I use painting to channel emotion into strength and power, which in turn brings me deeper into self-examination. I started my art practice three years ago, and I am passionate about exercising my ability to turn personal hardship into self-awareness, strength and power with painting as a reflective conduit. Transformation and divine transcendence have been constant themes in my life as well as my work in abstraction.
What is the most important thing you took away from working in fashion?
From working in fashion, I absorbed the intense work ethic, a level of sophistication and the lengthy time commitment in making wearable art. My biggest takeaway from my fashion days is the belief that a cohesive story makes for a strong collection and presentation, which I strive to achieve in my art. It's interesting, because I've found there is a naturalness to that goal. I naturally evoke the earth's surface as well as intergalactic space through my handwork.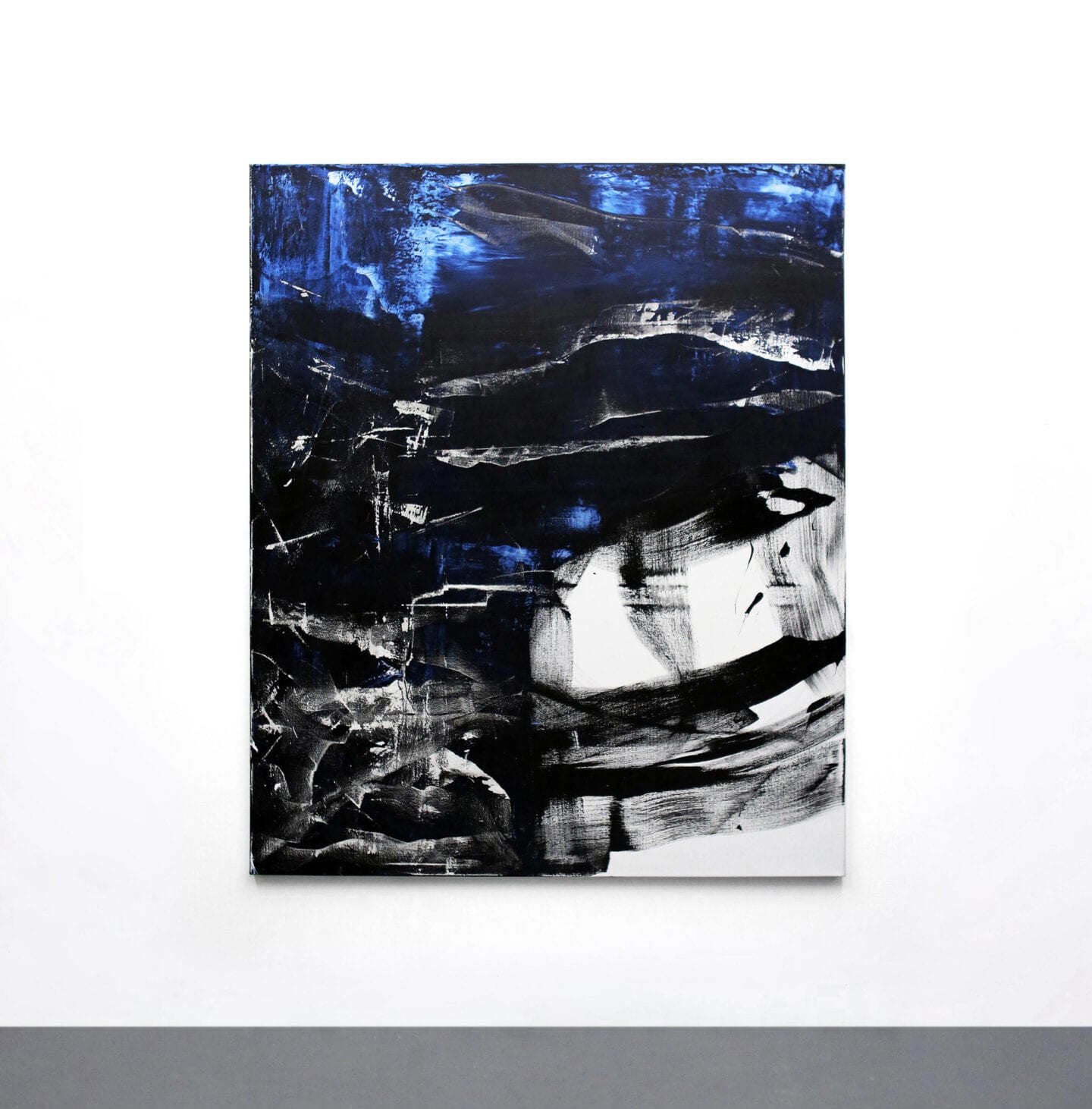 How do you describe your work? What is your creative process?
I create "world-scapes," that are celestial windows into the subconscious which I am simultaneously creating and discovering, through a delicate balance between accretion and excavation as I carve into the highly textured painted canvas, revealing detail, while releasing chaotic energy upswept in harmonious resign.
My paintings are asymmetric compositions filled edge to edge with wide planes of color, densely layered in oil and acrylic paints, in combination with sharp, gestural marks. The art reflects geological maps of the cosmos, as it exhibits a unified sense of light coupled with a visceral brush velocity. Within my surface-driven work, lies an interest in transformation of tension, and physical manifestation of the intangible.
It is my intention to envelop the viewer in the atmosphere of the work and feels impacted – either brought to a place that is normally in the shadows, or transported to a divine realm. My painting practice manifests dissonant elements and feelings simultaneously – fluidity and sharpness, light and darkness, uninhibited while thoughtful – resulting in surface-driven landscapes of honesty and self-acceptance which are both unsettling and tender. The themes include identity, evolution, loss, fulfillment and so much more.
After two residencies – at SVA and Columbia – you're pursuing an MFA. What excites you most about taking this next step?
I'm very excited to join the SVA MFA community. The immersion, mutual observation, and critical feedback will allow me to take the time to identify creative formulas, find confidence and push boundaries of my work. I hope to both lend and gain rich perspective as a part of the student body and community. I am eager to continue to expand not only my arts community cohort, but also my foundational knowledge of art and its history.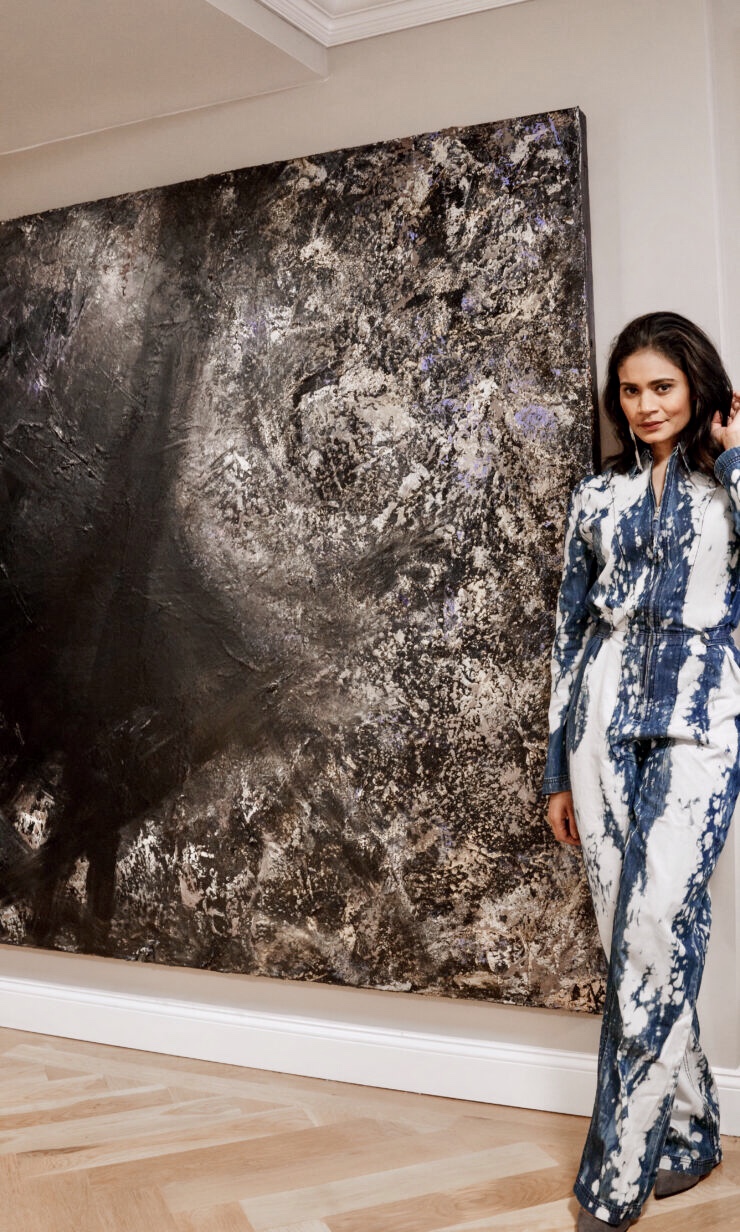 How are you tackling challenges and changes due to the pandemic? How does/will it come out in your work?
In May 2020, I made the decision to move out of my studio space in LIC due to the COVID-19 pandemic for obvious safety concerns, which limited my opportunity to create work. SVA is the catalyst for my next body of work, and I'm thrilled we will have our individual studio spaces to work independently. I'm keeping my options open as to how the pandemic will impact my work organically.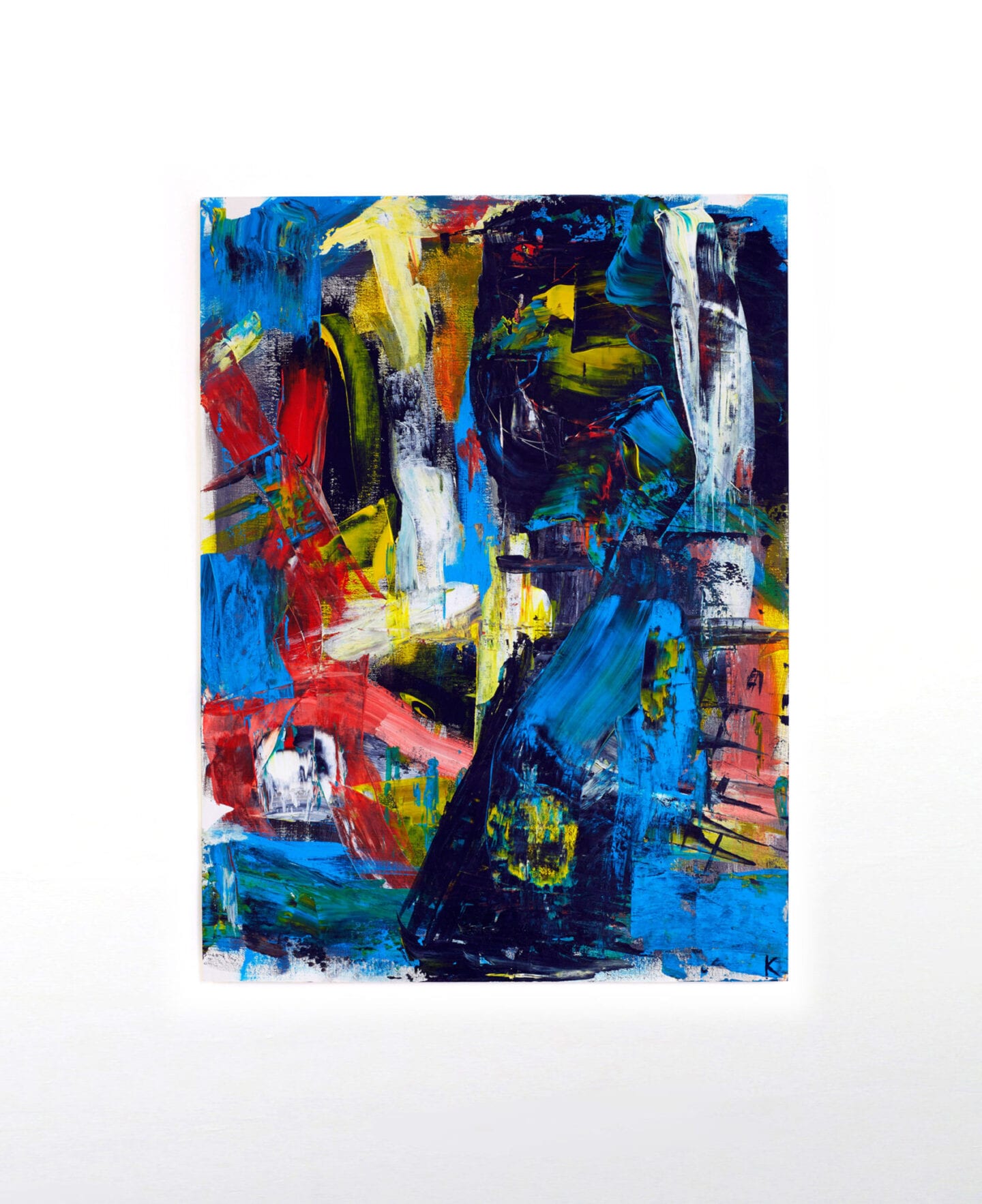 Do you feel your identity now, as an artist, is an evolution of your past self, or a new you? Why?
Based on my experiences, I have learned that we are constantly evolving. I believe it is a combination of both—a new identity based on the past events of my former identity. I started working in abstraction, mainly acrylic paintings and now oil about three years ago, at age 40. It was a career path I did not anticipate in my wildest dreams, especially at such a mature stage in my life.
I'm essentially starting over in several areas of my life, however ironically my past experiences, both professionally and personally, have led me to start and develop my art practice.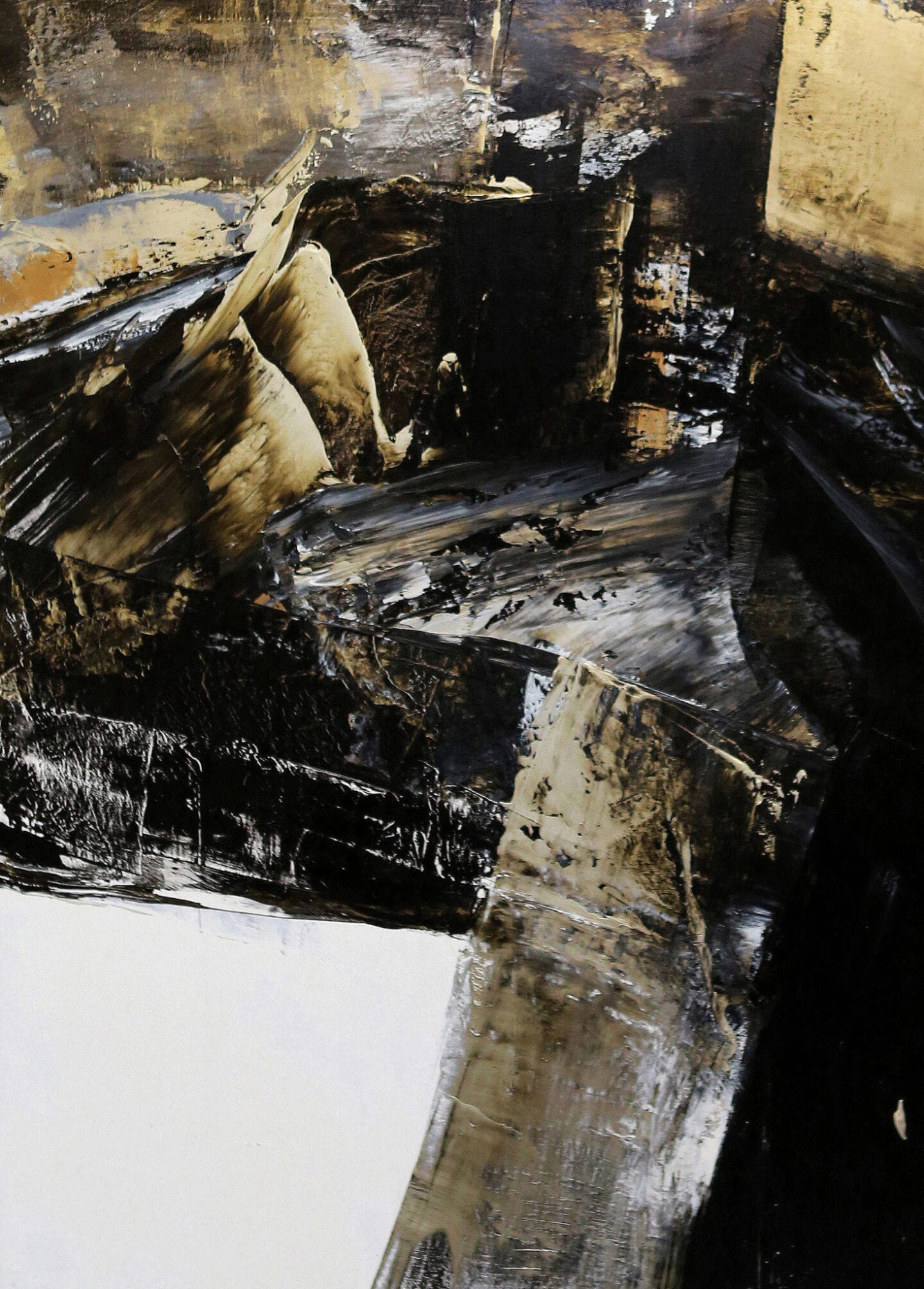 Do you ever intend to blend art and design, in physical objects, paintings, or any capacity?
I am focused on abstraction but also motivated to revamp and restructure the composition of my work, and I now have a greater field of vision. I've enrolled in several past post-baccalaureate ceramics courses, constantly considering materials and ways to expand my practice into multimedia and three-dimensional forms, like collage and sculpture.
What is the one piece you are most proud of?
There are certain pieces that have challenged me and signify a new body of work. Those moments make me proud, not inclusive of the artwork itself. However, one painting that I am very proud of is called "Home" and is dedicated to my late mother Alric Suba. My Mother will always be my greatest inspiration. She inspired my handbag line and is a direct channel to my art. Home is my visual depiction of her blessed, heavenly resting place, and was donated in part to the Baryshnikov Arts Center's Annual Fall Fête in 2018, which also makes me proud to have the opportunity to contribute to a wonderful cause.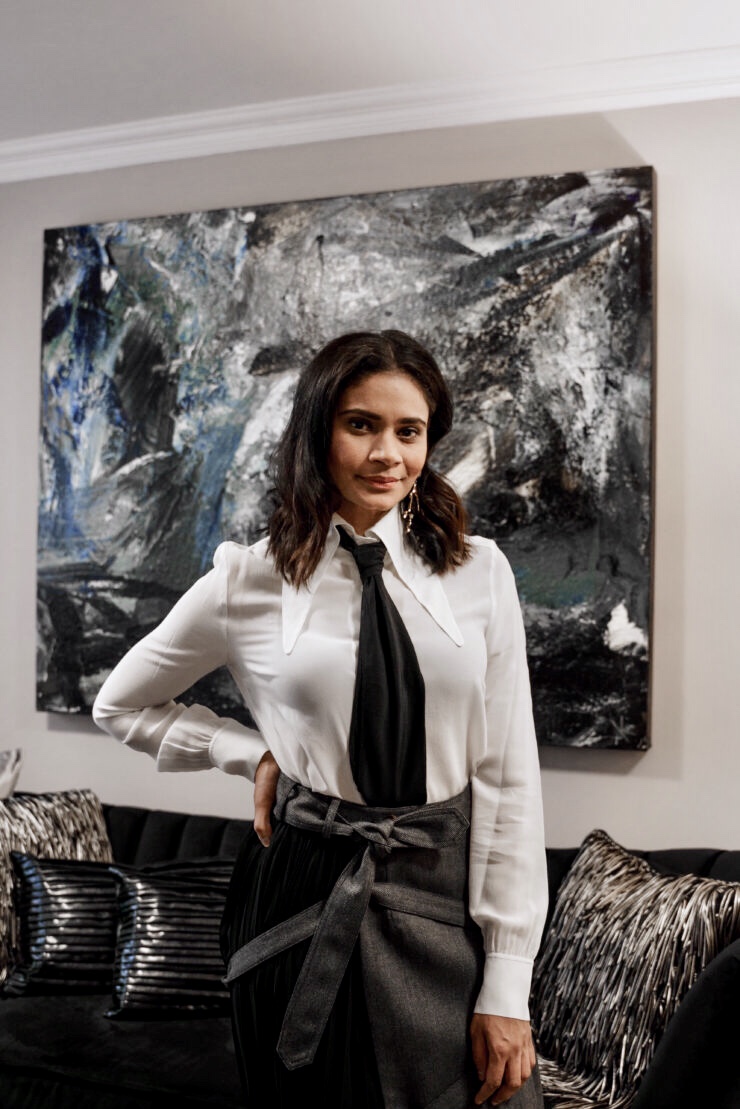 Who are the women in art you're inspired by?
The artists I personally admire and study are predecessors who have changed the definition of what constitutes abstract painting, in each their own way. Although they are not all women, they include Diana Al-Hadid for her metallic skeletal sculptural forms, Julie Mehretu's abstraction composed by delicate mark making on a powerful scale, Anselm Kiefer for textural aesthetic, Pierre Soulages's practice of Outrenoir, working with light reflected by black surface, and the late Jack Whitten, interplaying on light through mosaics. Those are my favorite artists, and therefore difficult to narrow down to women only.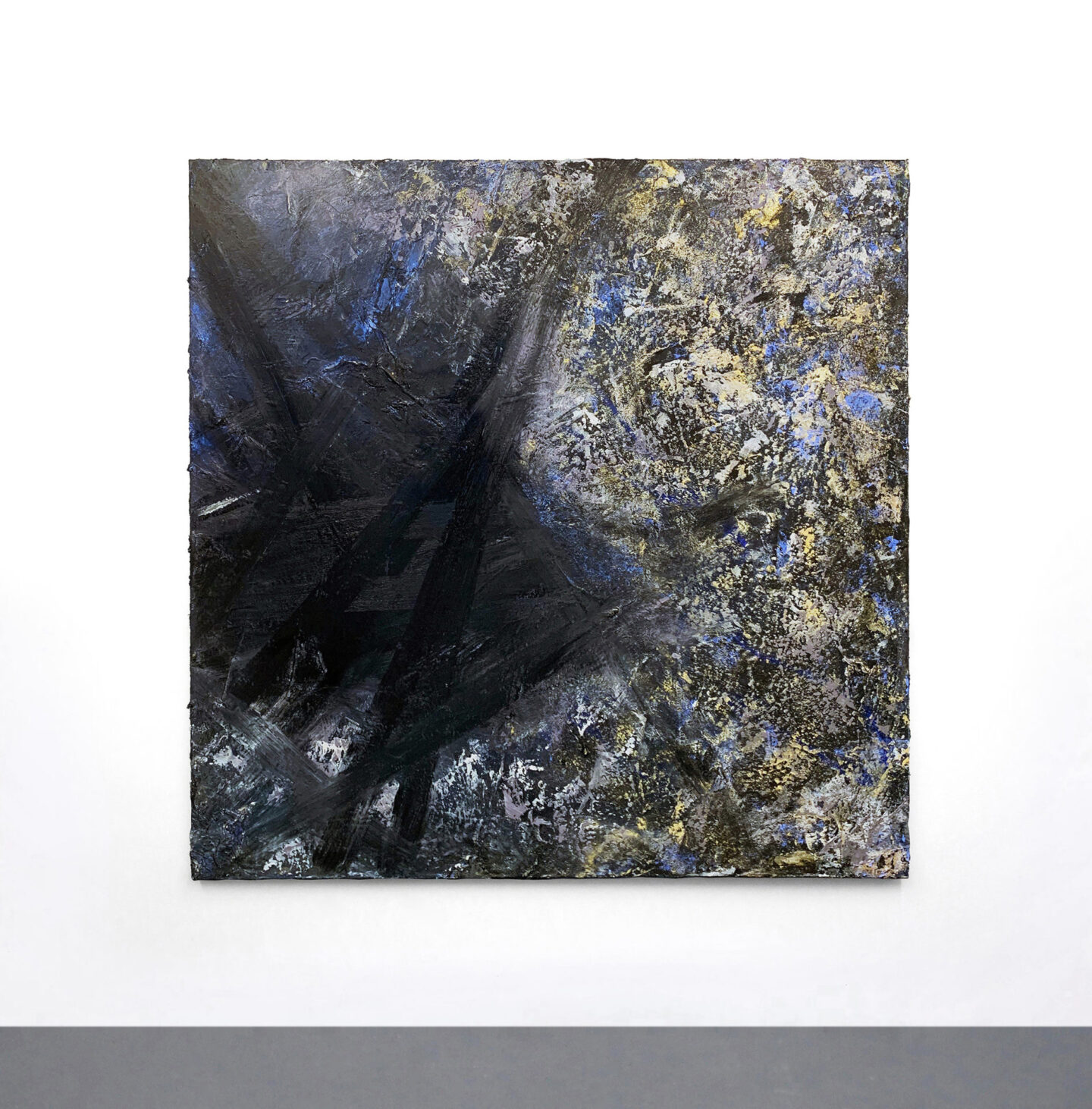 If you could buy any piece of art in the world right now, what would it be?
A piece by any of the artists listed above.
Who is your artist-style icon?
I admire several incredibly chic artists and curators, each having a style of their own, including Thelma Golden, Mariane Ibrahim, Teresita Fernández, Chloe Wise and Natasha Roberts.