July Art Market Report: Artist to Watch & Los Angeles Insights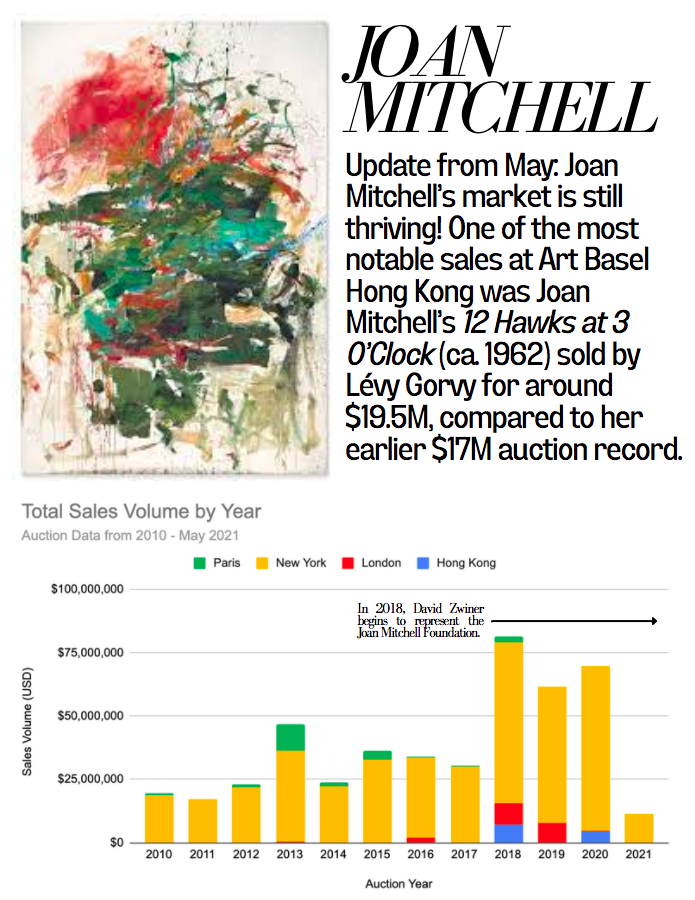 Beatriz Milhazes is a Brazilian artist based in Rio de Janeiro known for her colorful abstract paintings and prints. Swirling with geometric and arabesque shapes, Milhazes's works are kaleidoscopic, inspired by both indigenous Brazilian and Modernist European design elements. Born in 1960 in Rio de Janeiro, Brazil, Milhazes initially pursued journalism before changing her focus to study fine art at the Escola de Artes Visuais do Parque Lage. In the mid-1990s, Milhazes adopted an idiosyncratic method of collaging paint that has remained her signature technique. Her work is often inspired by the flora and fauna of her native Brazil.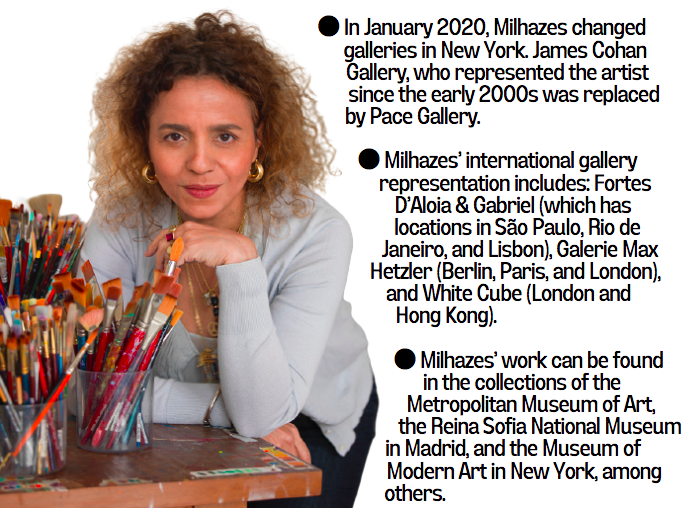 In the past few years, Milhazes's works have regularly sold for as much as $2.1 million at auction—placing her among the small coterie of living female artists whose work has gone for over $1 million.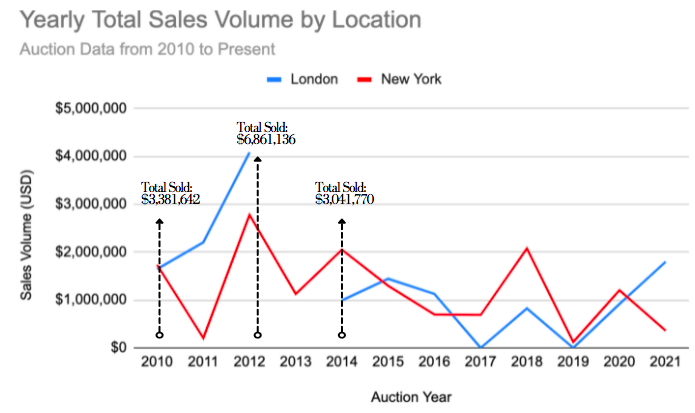 In 2012, Milhazes' work sold for a total of $6,861,136 at auction. Her second best year was in 2010 with a total of $3,381,642 in sales followed by 2014 with a total of $3,041,770.
Three of Milhazes' top 5 auction sales were in 2012. The other two sales occurred in 2014 and most recently in 2018 for $1,455,000.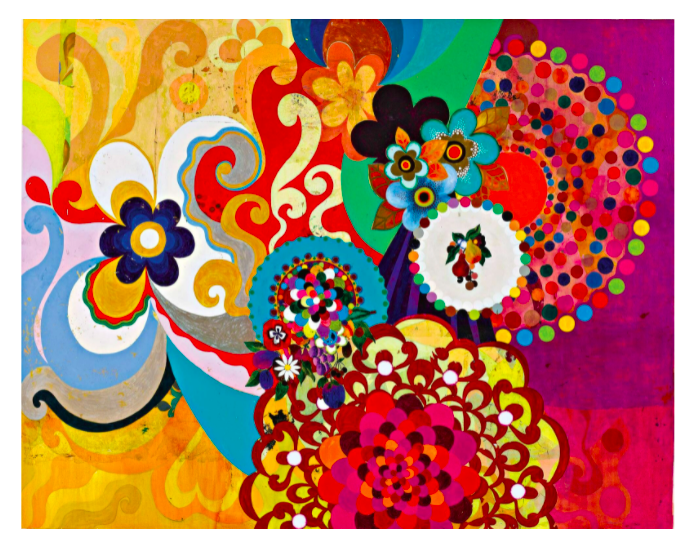 In 2012, Milhazes' work Meu Limao (2000) sold at Sotheby's New York for $2,098,500 with buyers premium, making this a record sale for the artist.
Milhazes' market was flourishing in the early 2000s and while major collectors and dealers still advocate for her work, her market seems to have cooled over the last few years. This is most likely due to Brazil's decision in 2012 to increase the sales tax on cultural goods to between 50 and 60 percent. While top-tier Brazilian collectors remain very active in the art market, the works by native artists often don't find their way back to Brazil.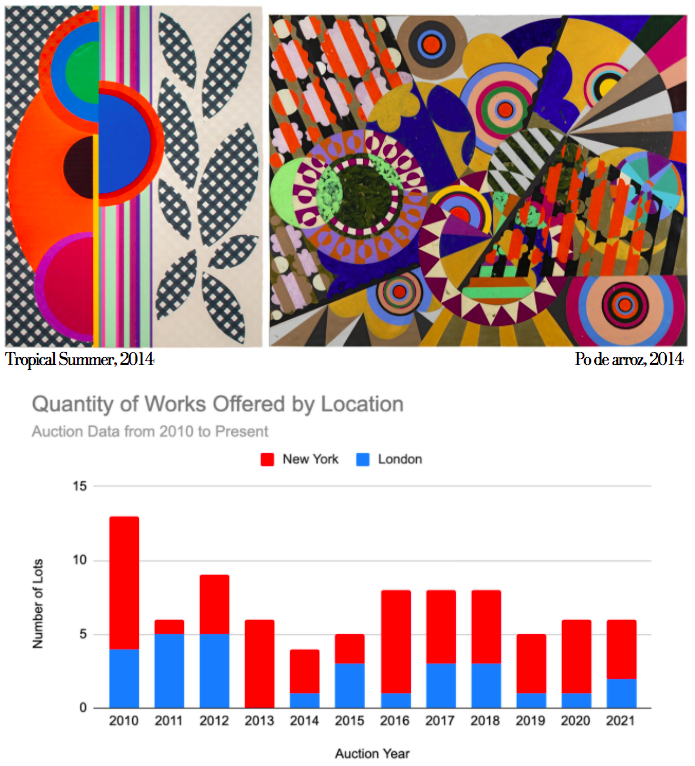 In terms of supply, Milhazes' market has remained relatively stable with an average of 7 works coming to auction each year. From 2010 to now, 64.5% of the total works offered have been driven by auction houses located in New York.