Jormi Graterol: The Graffiti Queen

The Venezuelan street artist is currently turning heads on the runway making "wearable art" for luxury streetwear brands such as Zadig & Voltaire.
---
Meet Jormi Graterol, also notoriously nicknamed "The Graffiti Queen." Born and raised in Maracaibo, Venezuela, the artist moved to Paris when she was 25 years old when she discovered the realm of street art. Her signature handwriting and style can be easily recognized at first sight: a visually stimulating monochromatic palette of eclectic graphic elements and symbols, with heavy influence from calligraphy and graffiti, or what is called "calligraffiti." Her art is not just a statement, it's a mindset. the artist uses her words and messages as a tool for empowerment, with the objective to create dialogues between the viewer and the artwork, "to stimulate a connection capable of awakening an inner force to pursue the most elevated version of ourselves."
Since she was a child, Graterol developed a fascination for handwriting, calligraphy, symbols and their meanings, developing her writing technique back at school in Venezuela. Upon moving to New York, she took calligraphy courses to perfect her skills while studying fashion at Parsons. With a background in fashion design and haute couture, Graterol tells us how she fell in love with the realm of street art and her successful collaborations with fashion brands all over the world, including her latest partnership with Zadig & Voltaire's Creative Director Cecilia Bönström, who is incorporating her work for their current collection.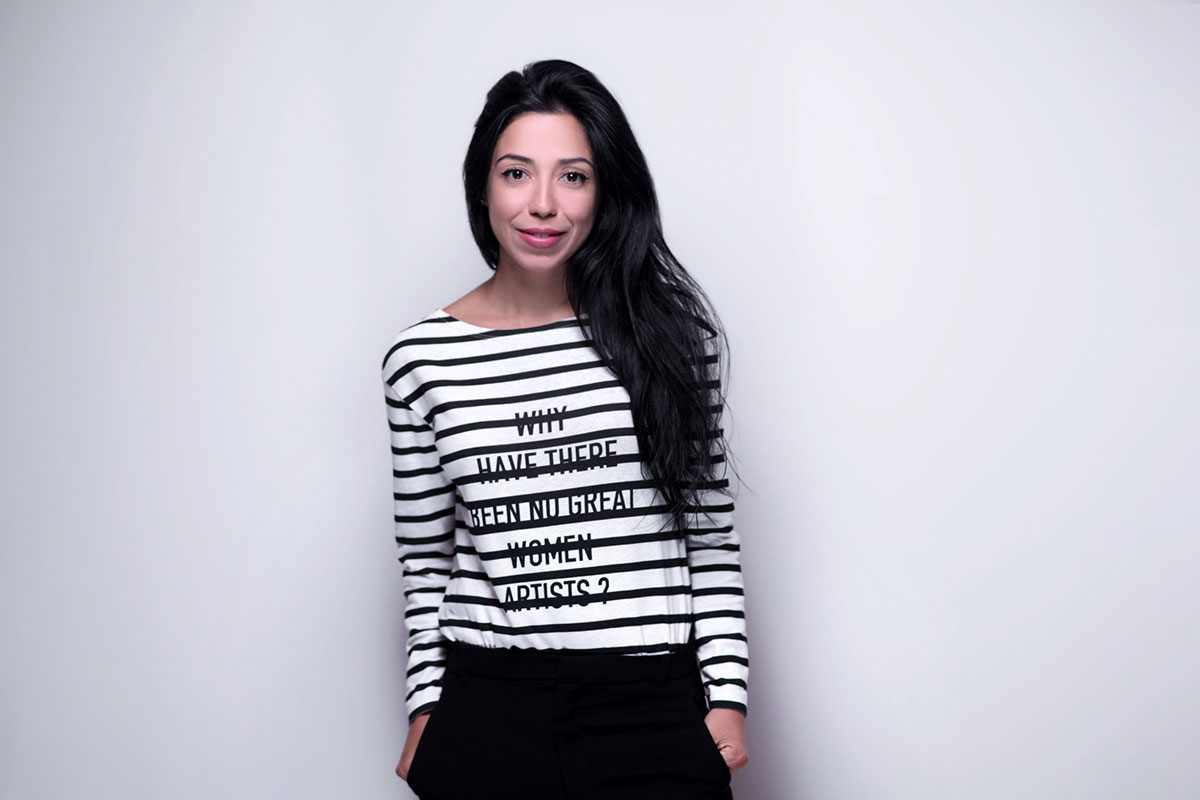 What was your first experience with street art?
My first experience with graffiti was in Paris when I started to discover all these amazing pieces on every wall and around the streets (Space Invader, Shephard Fairy, Banksy, Mr. Brainwash, etc) and later, when I moved to New York, it was love and obsession at first sight. I felt immediately attracted to street art but ironically I was studying fashion design and working with haute couture. Graffiti gave me life! I've always been fascinated with the provocative and rebellious side of graffiti; its essence is to communicate social messages capable of changing and making societies around to evolve. I also love that one of the objectives of graffiti is to express yourself by implementing rich imagery which result in high impact on the viewer's mind. With all this as base, mixing art, fashion and street art, I wanted to incorporate and adapt this aesthetic into my work without turning it into "vandalism." Now, I use this style as a tool for empowerment, a powerful source of energy, a motivational source. I believe in art as a healing process. As a woman I believe we can do anything. I believe in true equality and that a woman's mission is to elevate the human race.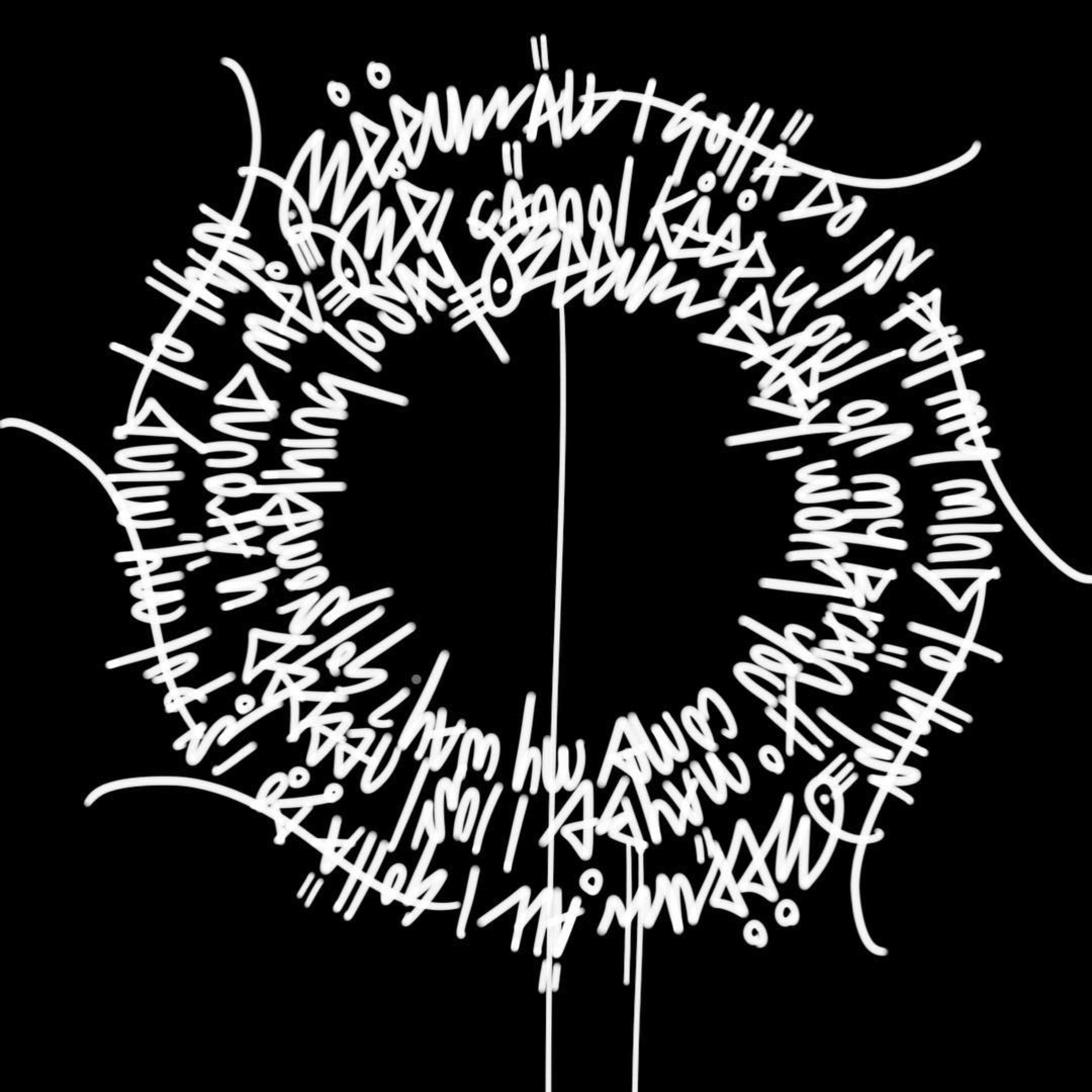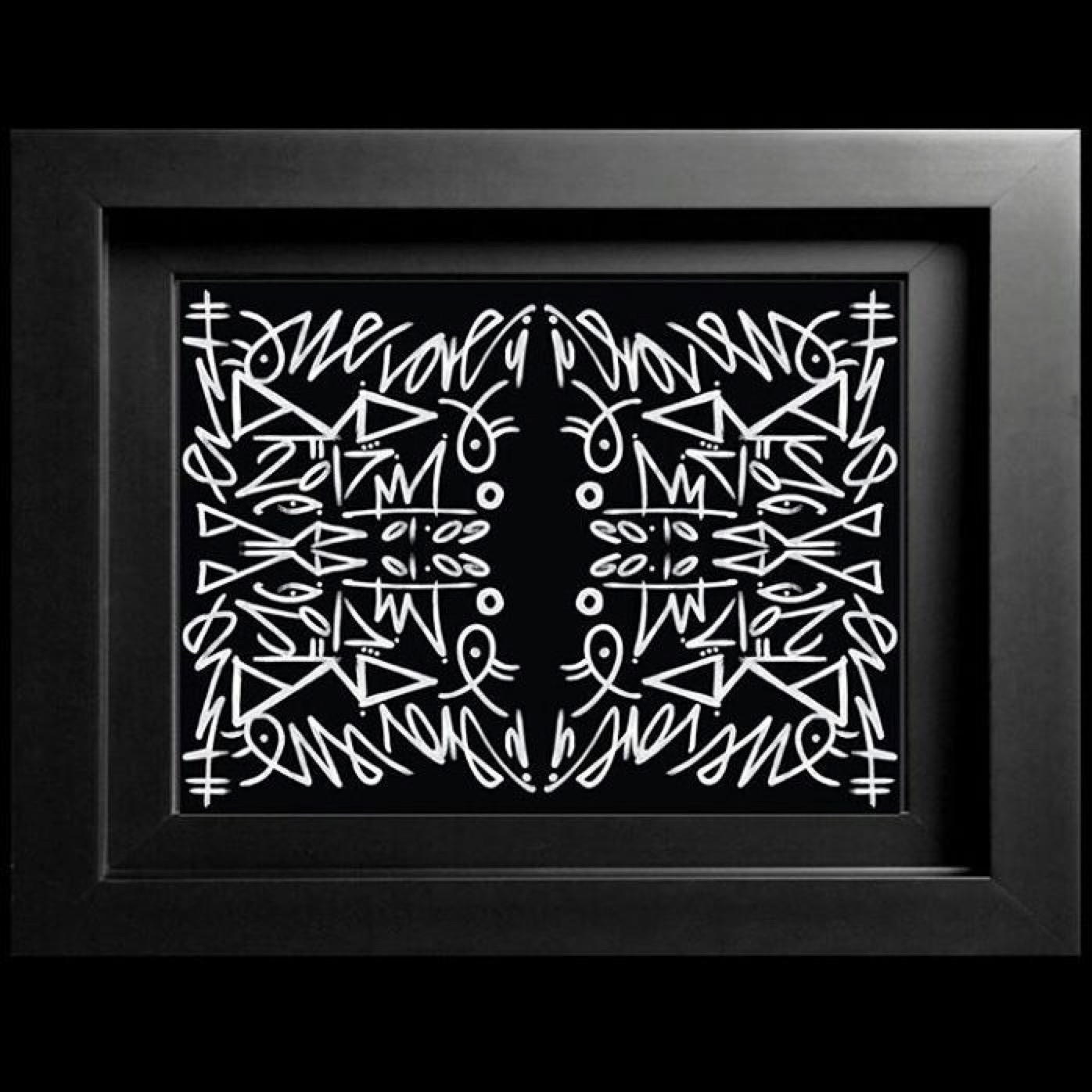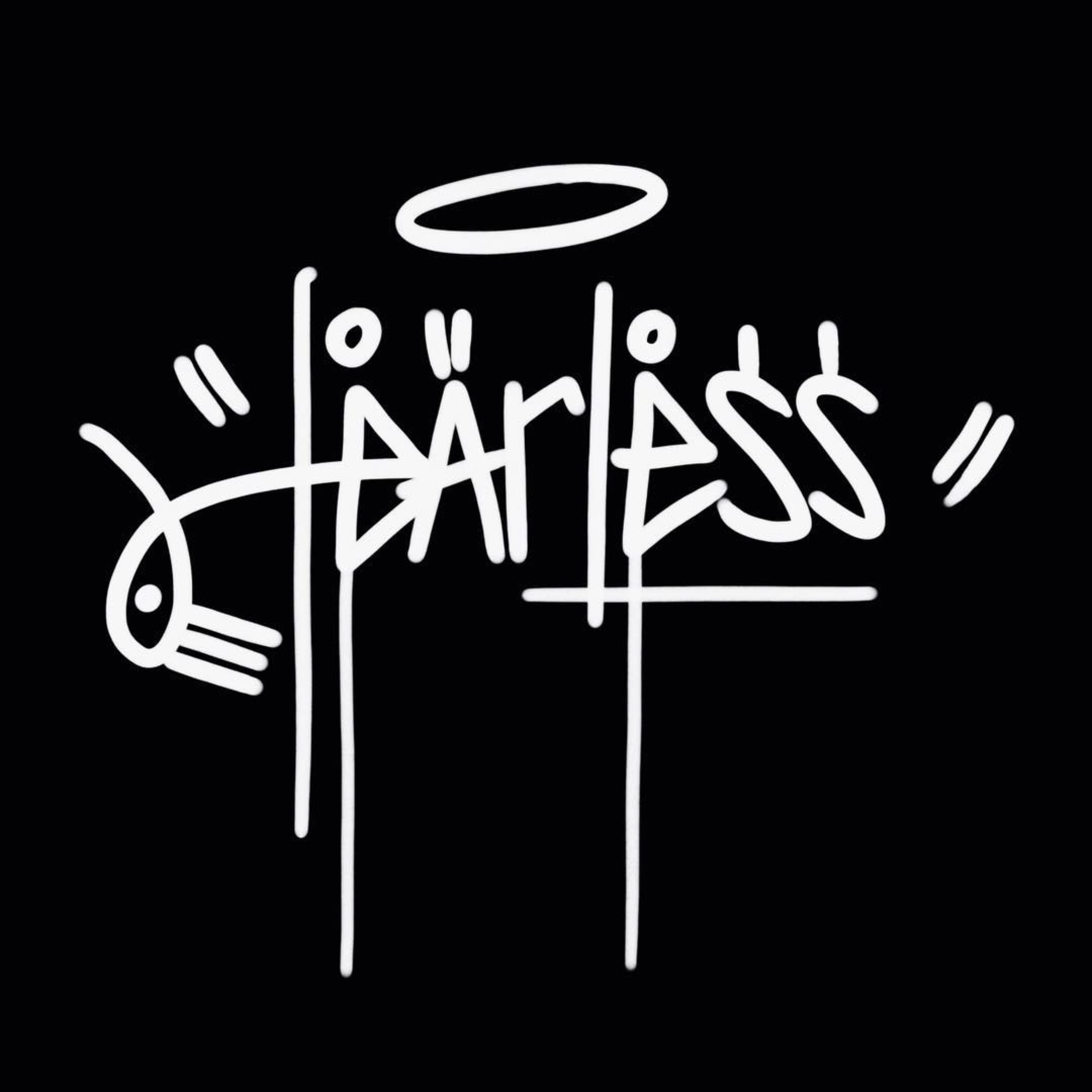 Tell us about your career in fashion and your transition into the art industry.
Everything started after I graduated from Parsons. I started to work with a Venezuelan fashion designer, Angel Sanchez. I was in charge of creating embroidery designs for haute couture and VIP clients. I worked with fashion week in New York for about 9 consecutive years as well as fashion week in Colombia (Colombia Moda) and in Dominican Republic (Domicana Moda). All these experiences allowed me to be the stylist for ELLE Mexico magazine and a lot of fashion brands and designers in USA, Hong Kong, and Latin America.
At some point of my life I felt something was missing. This motivated me to dedicate more time to my number one passion in life: painting. I dedicated one entire year to my development process as an artist: defining and creating my own style, incorporating all the knowledge from my years working within the art and fashion industry and my life experiences in NYC.
Suddenly everything was aligned and in that moment I was contacted through social media by Saks Fifth Avenue on behalf of KILIAN, a French perfume brand, to develop an art partnership with them for the launch of their new capsule collection called Miami Vice. I transformed the VIP men's lounge into an art gallery and did live customization on their perfume bottles for VIP clients. The focus of this partnership was an 11 piece exhibition inspired by the three perfumes of Kilian's collection. This was literally my first time combining two of my passions–art and fashion–within one event!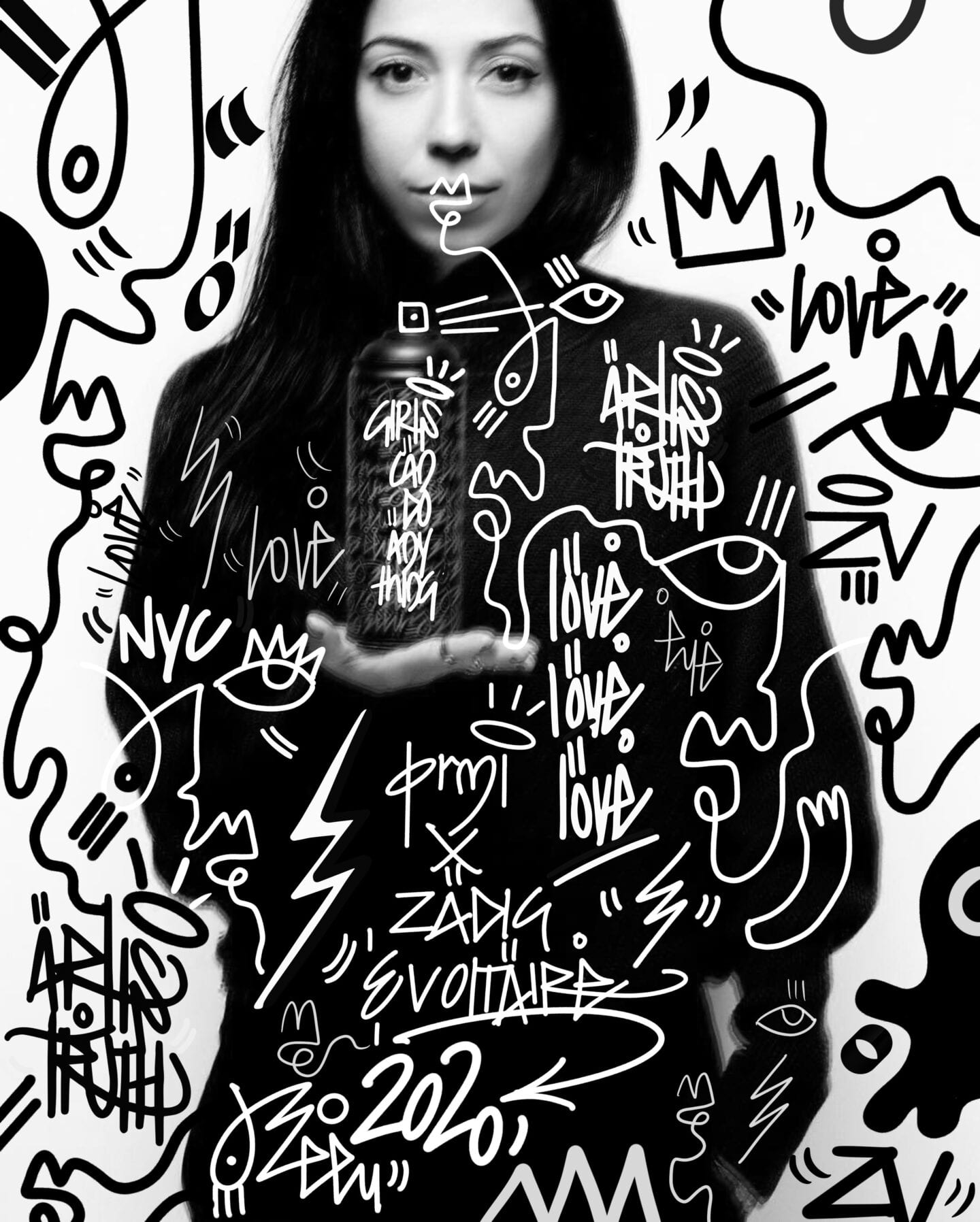 "My art is not just a statement, it's a mindset. I use it as a tool for empowerment. As a woman I believe we can do anything. I believe in true equality and that a woman's mission is to elevate the human race." — Jormi Graterol
Tell us about your collaboration with Zadig & Voltaire.
I started working with them during New York Fashion Week (Spring 2018). They asked me to paint a mural for the new men's store in Soho. I mixed my style (handwriting, calligraphy, symbols, graffiti) with Zadig quotes and I also created my own version of their skull. The wall is insane, very big, provocative–very Jormi!
We signed a partnership and they asked me to customize my own capsule on leather goods. I selected 20 pieces and painted them using my style and Zadig & Voltaire aesthetic. The result was amazing. They asked me to reinterpret/develop new imagery for the brand with no artistic limits.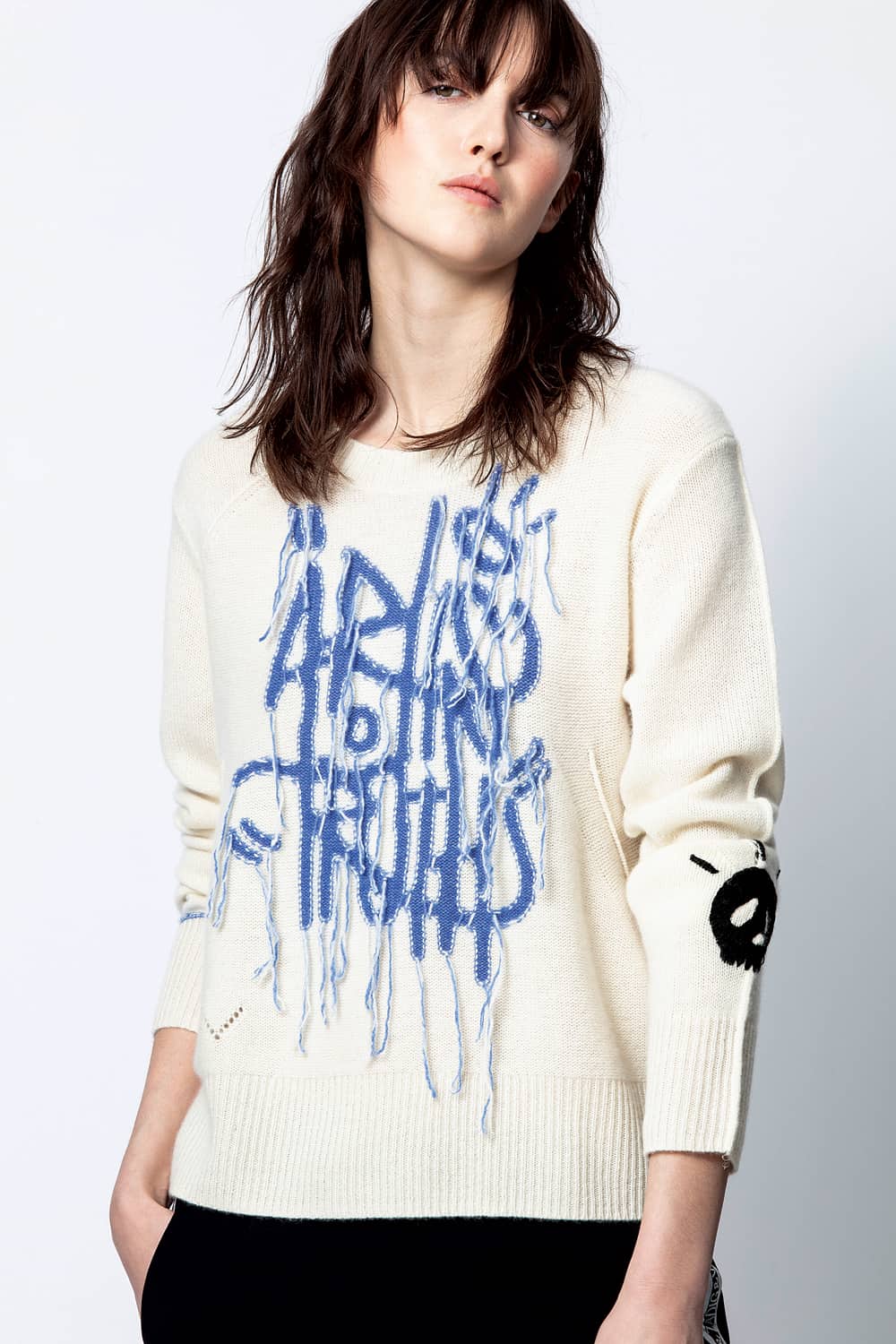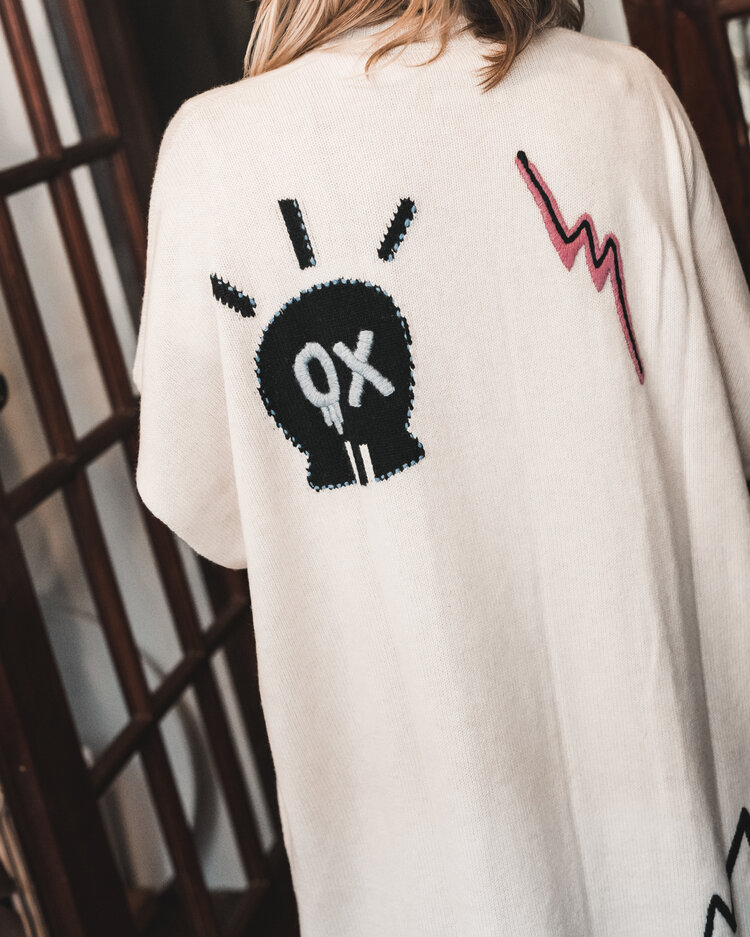 What does "wearable art" mean to you?
The concept of wearable art was born from the intention of a work of art to be accepted as a serious and unique artistic statement, worthy of not just being hung on a wall but also walked down the streets. The new collection has unexpected elements from my work that seamlessly blend with each design. People can expect a lot of graffiti and artsy hints within every piece and a very interesting juncture between art and fashion. I think is the perfect definition of "wearable" art.
What are your favorite pieces from the collection?
Everything in the collection is my favorite but if I have to select a few I would say all the men's pieces because I always gravitate towards menswear. The Amour sneakers are also a must for me, the Art is Truth t-shirt, and last but not least, the Rocky bag that has all my designs on it because it is a true statement with any ensemble (they are available for purchase this summer!)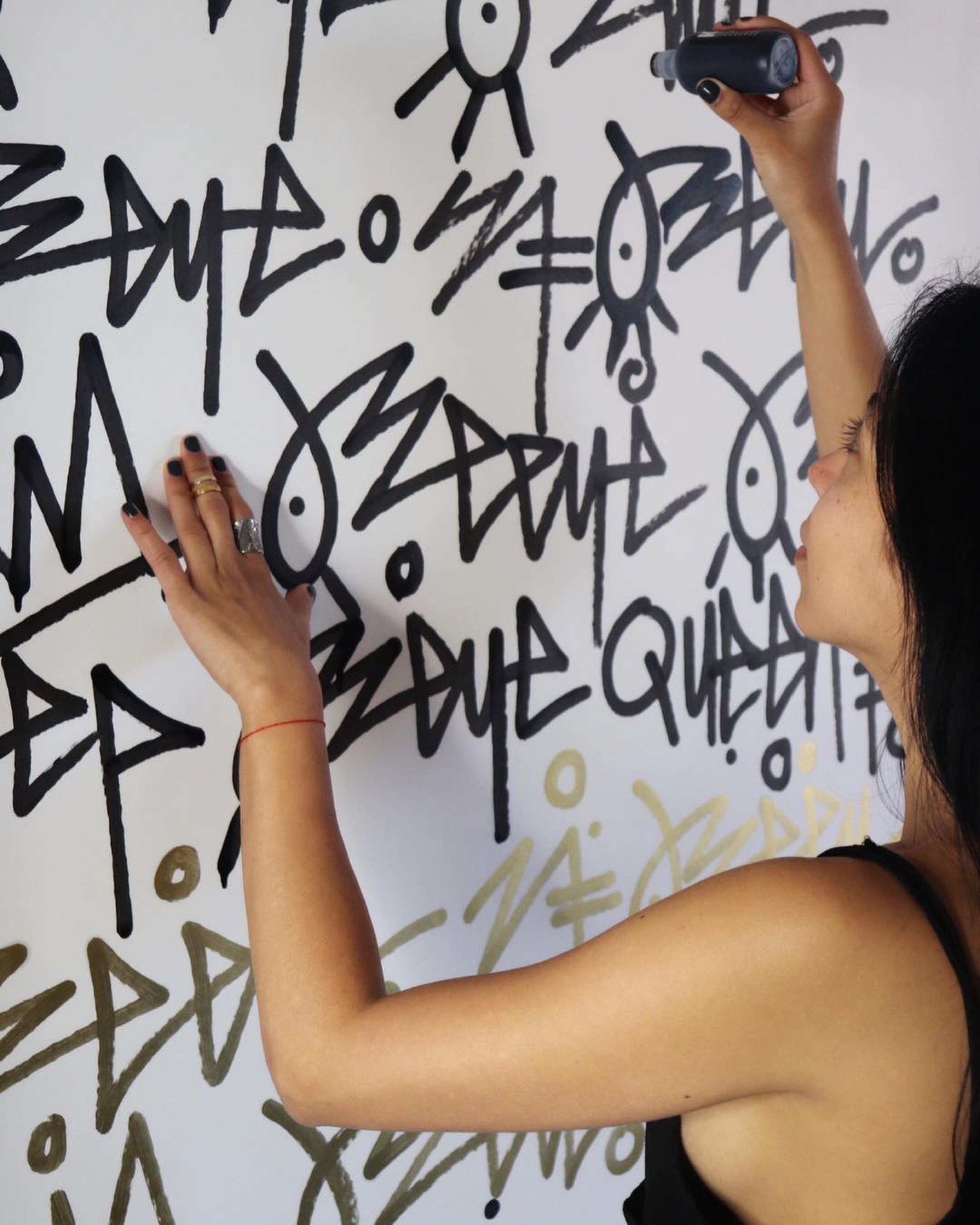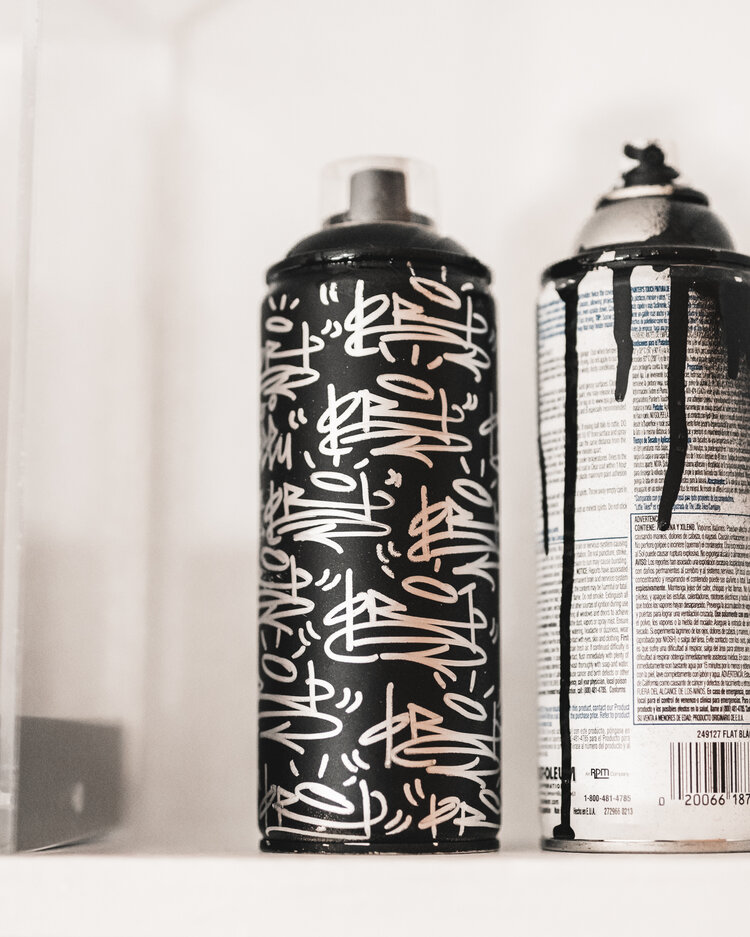 What is your artistic process?
Painting and creating, for me, is an intuitive process. I have no specific rules, no order. I let my feelings and medium tell me where to go, the result is a piece of art that people will enjoy and remember. When someone sees one of my paintings, I want them to really feel and be affected by it. My goal is that they become part of it, feeling empowered and full of energy.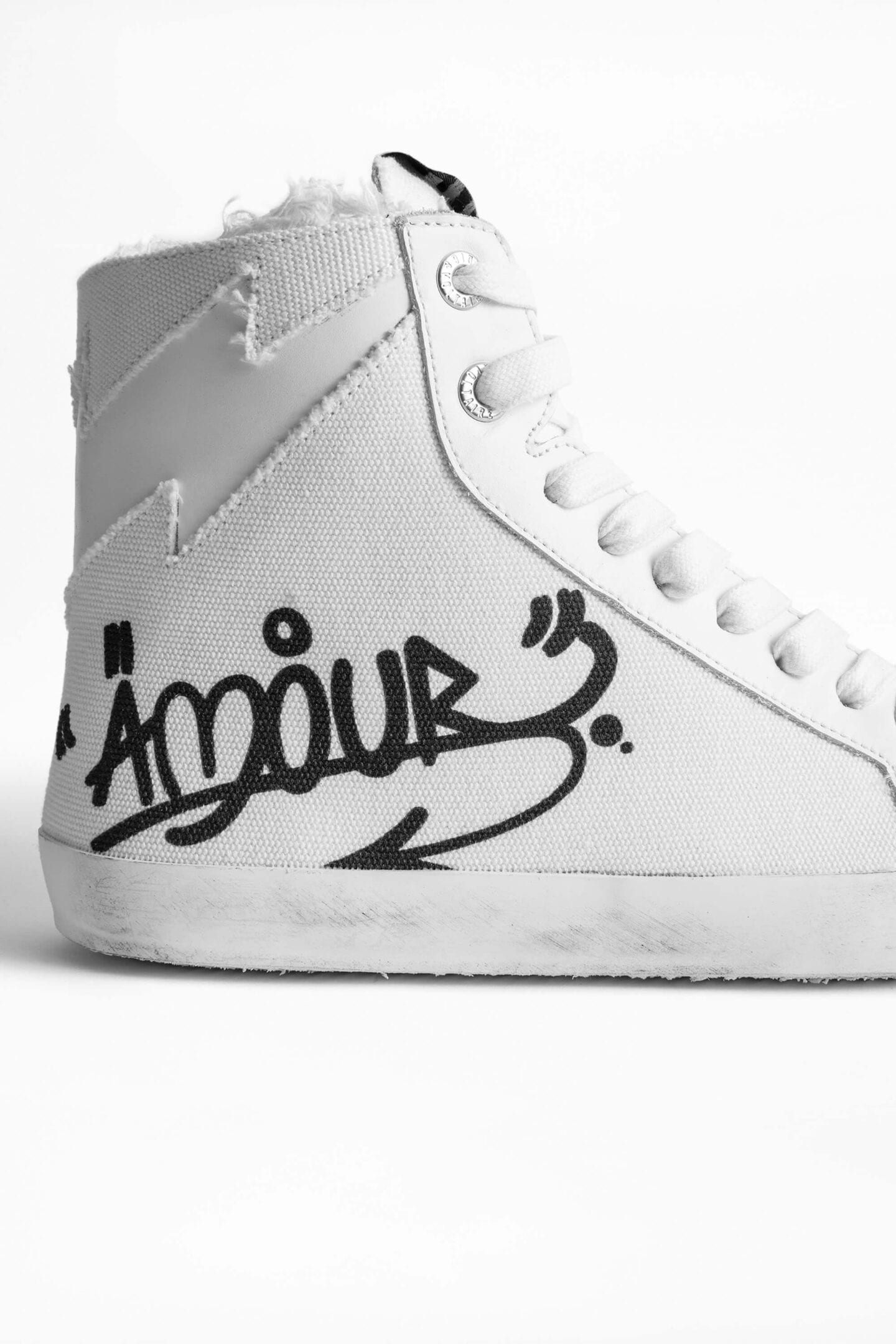 What was your creative process when developing the streetwear collection with Zadig & Voltaire?
I remember when Cecilia asked me to offer a proposal by re-editing the core motifs of the brand. This was a pivotal moment in my life and I invested my mind, heart and soul into the project. I went back to some archives of the brand and started thinking about why the brand is loved and how could I refresh these motifs without taking away their trademark and soul. I also took into consideration all the Z&V muses like Kate Moss to showcase that rocker/empowerment vibe within the designs. I noticed my style had a lot in common with the Zadig & Voltaire's DNA so refreshing their core motifs was something that happened in a very natural way. I could dare to say that there was no creative process per se, it felt like an extension of my work and myself.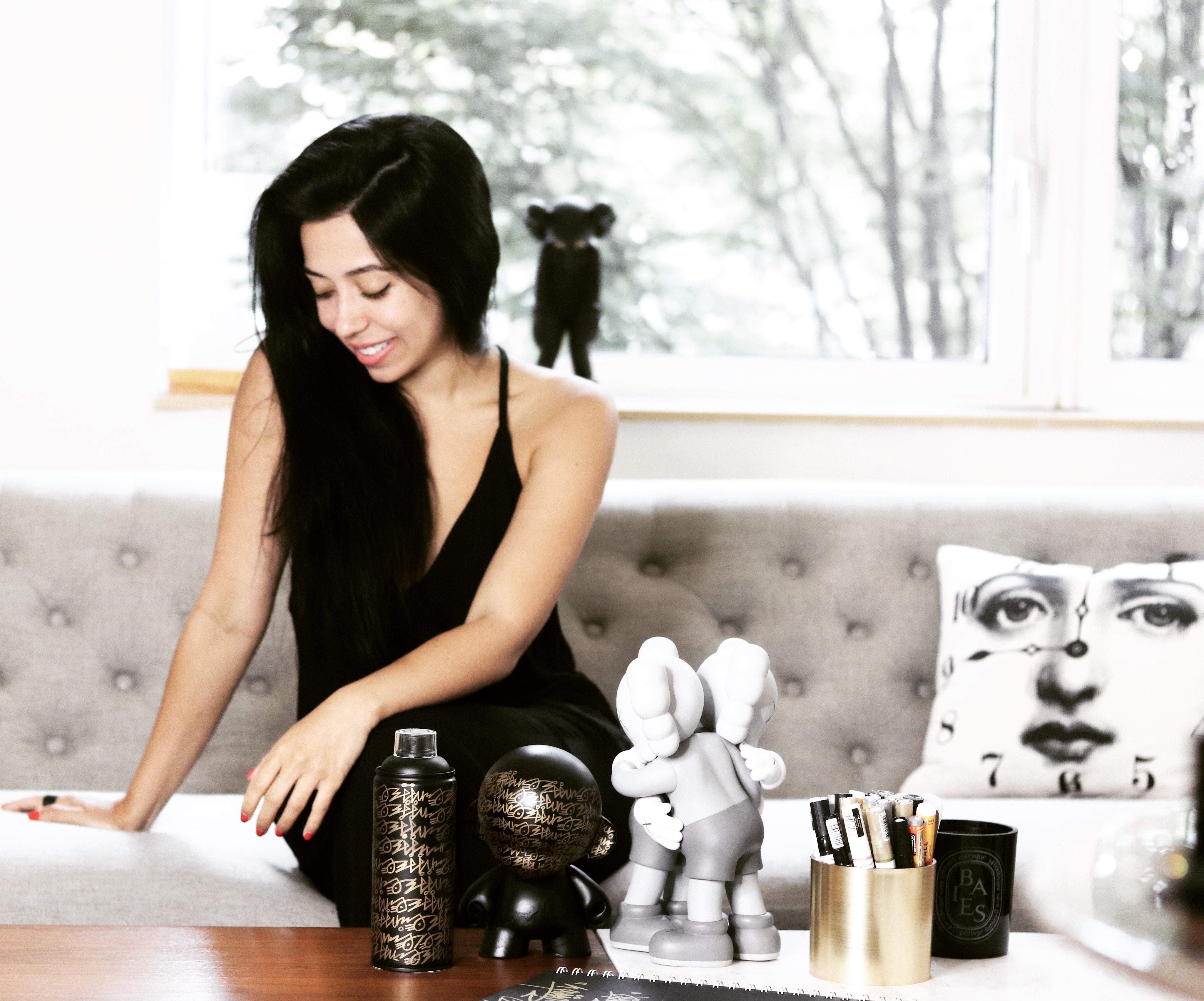 Name your favorite female artists.
I fell in love with Frida Kahlo when I was a kid because my father gave me a Frida coloring book for Christmas. I was obsessed with her life, her story, her style and how she turned her pain into art. I learned a lot about surrealism from her and I loved her rebellious side, her role in society defending women's rights, and her interest of highlighting the importance and the true power of women around the world. I also love Yayoi Kusama. I love how she uses art in a way to keep connected with reality and how she used art as a healing process.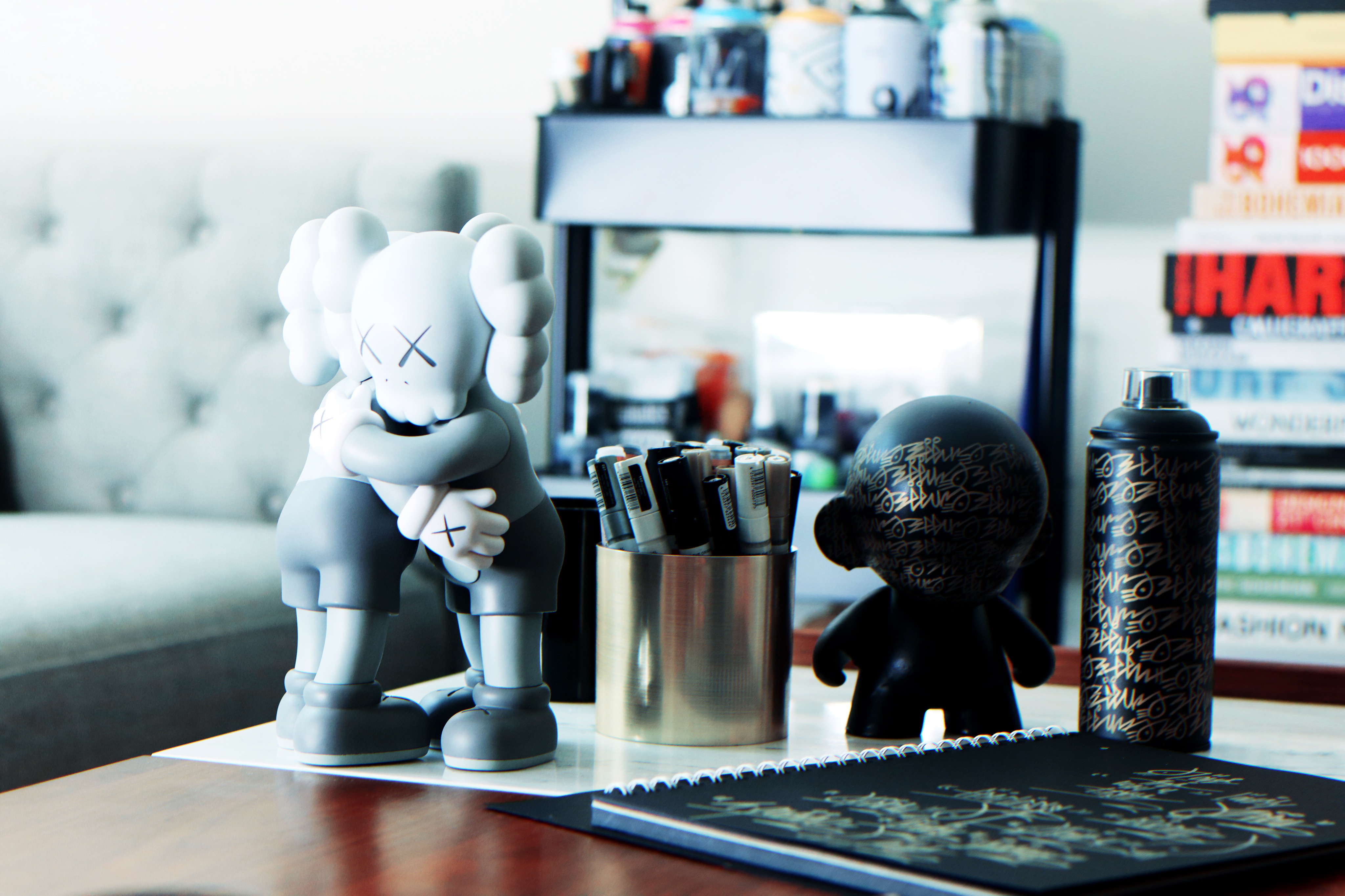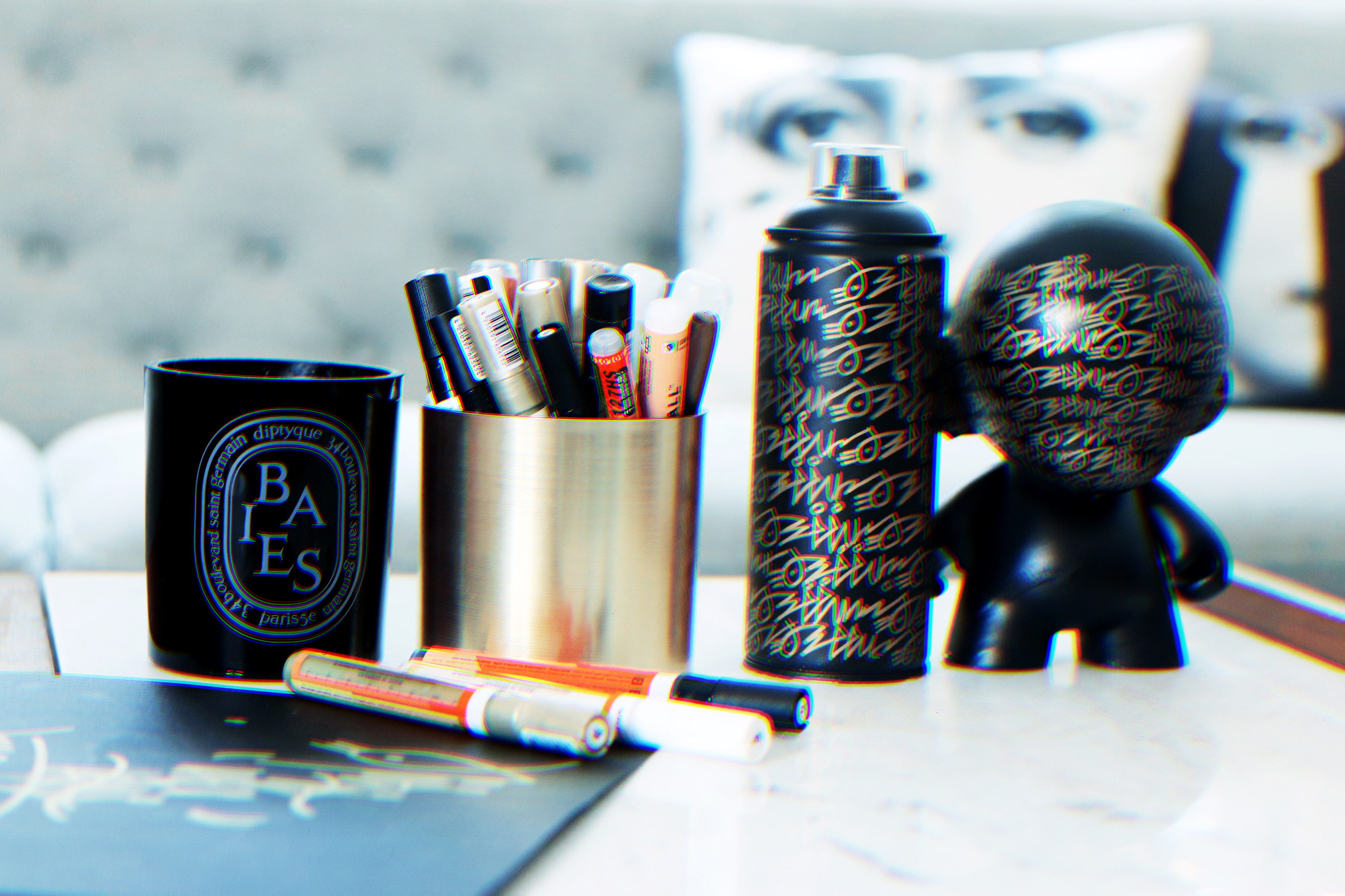 What is in your current art collection?
In my NYC studio I have KAWS, Stephen Powers, Alan Belleso, David Parise, BANKSY, Saul Galavis, a custom piece from Gabriel "GG" Gimenez, a murakami lithograph that was a recent gift from my brother, and some pieces I earned from my parents (a Picasso painting, a piece from Virgilio Trompiz and one piece from my favorite Venezuelan artist Carlos Cruz-Diez).
What is some advice you can give to other artists who want to work with fashion?
First of all, be aware of what the fashion industry means in today's world. Find a mentor, do a lot of research to broaden and expand your art, don't be afraid to do several trials and errors. Learn new techniques and try new mediums. Attend fashion events where you can meet people you want to work with. Promote yourself on social media. Make art and share it with people. Be approachable!
---
Shop Jormi Graterol: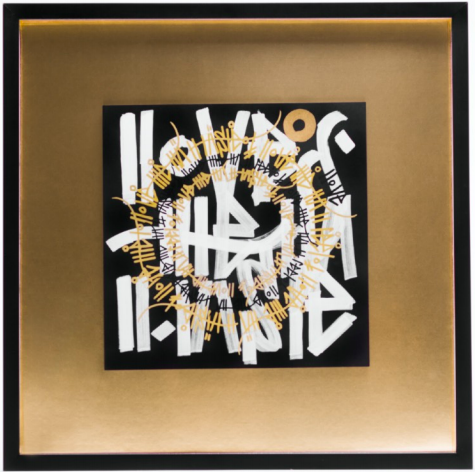 EYE LOVE THE WAY YOU TASTE
2018
Acrylic on canvas
21 x 21 inches
$1750
EYE SEE YOU / EYE FEEL YOU
2018
Acrylic on canvas
21 x 29 inches
$1350 each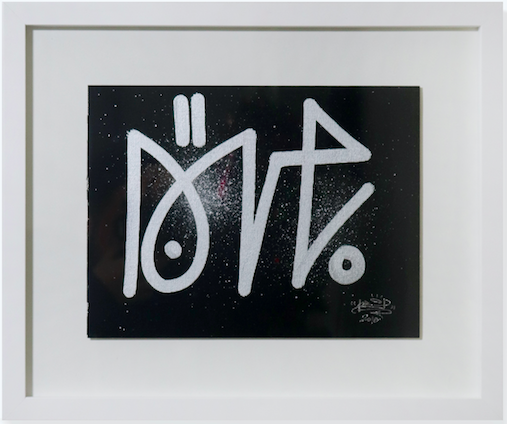 READY TO LOVE
2018
Acrylic on canvas
18 x 15 inches
$1000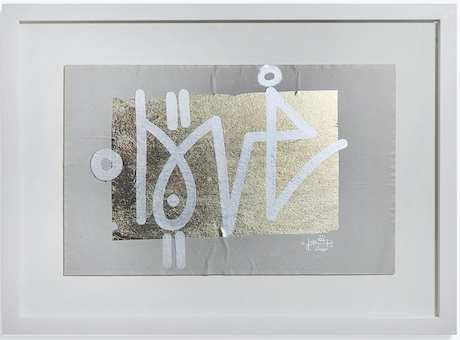 UNCONDITIONAL FEELING
2018
Acrylic on canvas
14 x 20 inches
$1000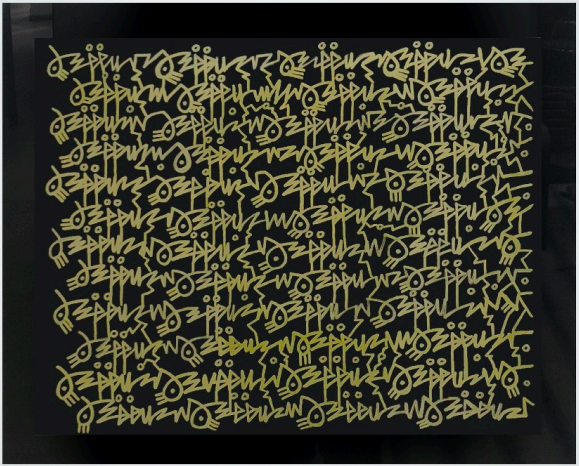 TASTE THE MIAMI VICE
2018
Acrylic on canvas
24 x 20 inches
$2500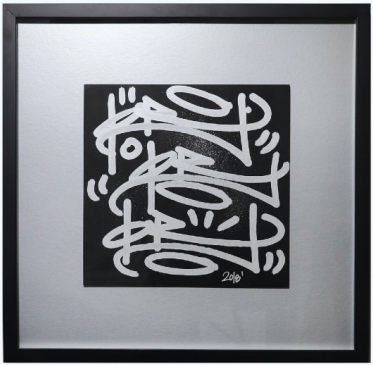 SYMBOLIGRAFFITI
2018
Acrylic on canvas
21 x 21 inches
$1750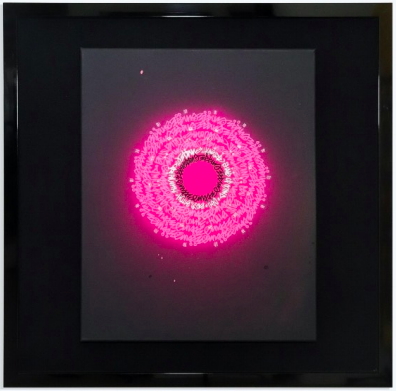 THE LOVING
2018
Acrylic on canvas
30 X 30 inches
$1850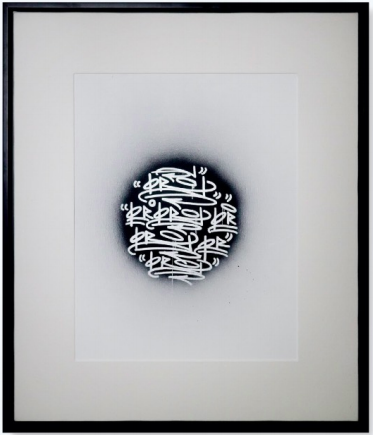 TAG ME!
2018
Acrylic on canvas
29 x 25 inches
$1950