How Harmonia Rosales Defies the Hegemony One Brushstroke at a Time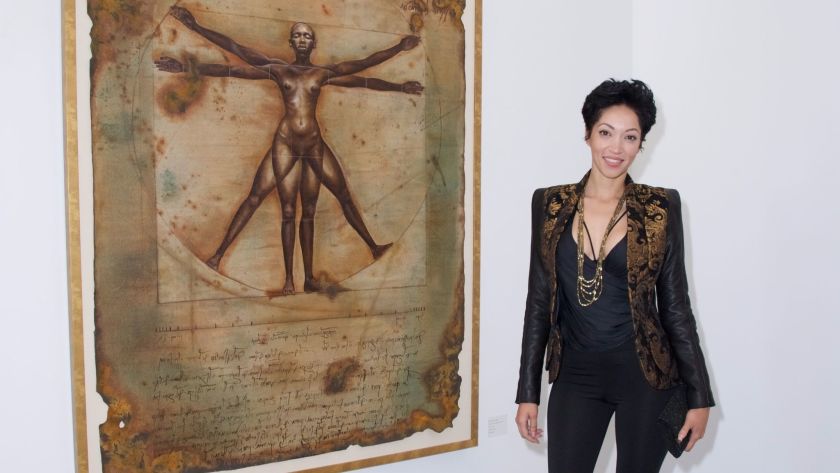 Rosales reimagines classical and religious paintings typically reserved for white bodies and depicts Black women as how they ought to be recognized — powerful and beautiful.
---
As an Afro-Cuban American child, Harmonia Rosales was captivated by the masterful Renaissance compositions, but didn't relate to them. Like so many Black people and women, Rosales was led to believe she wasn't the ideal human as there were few paintings that inspirited people that looked like her. As an artist, she sought to create pieces that empower Black women. So, she combined the two to achieve her mission.
Rosales has made a name for herself by replacing traditionally white men in famous paintings with Black women in an effort to challenge Eurocentric beauty ideals and celebrate Black female power. Rosales reimagines the zeitgeist and aims to create esteeming space for peoples previously considered to be "other."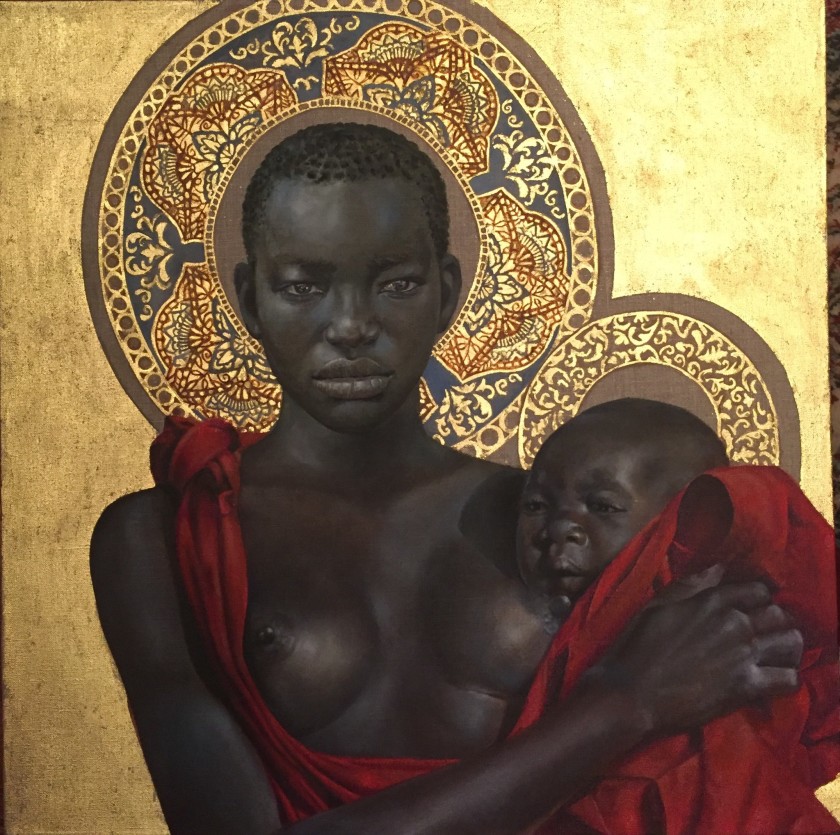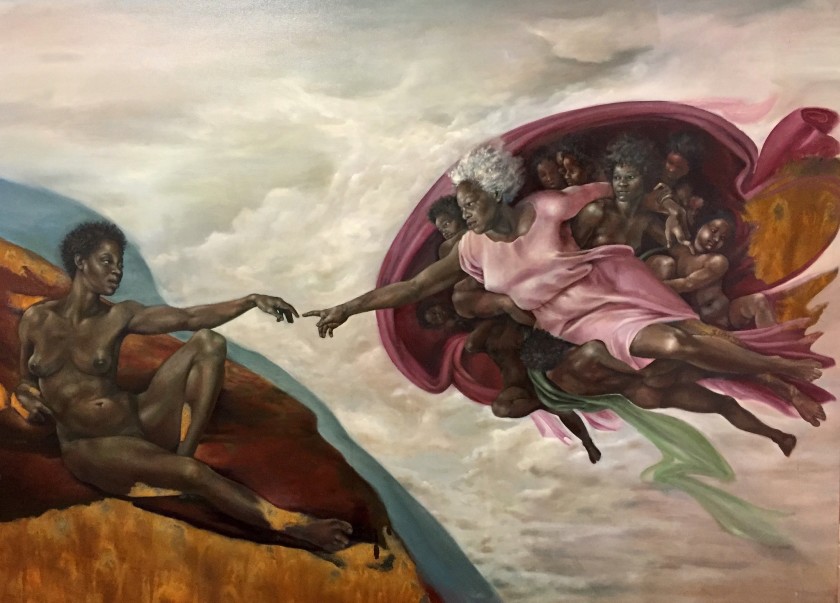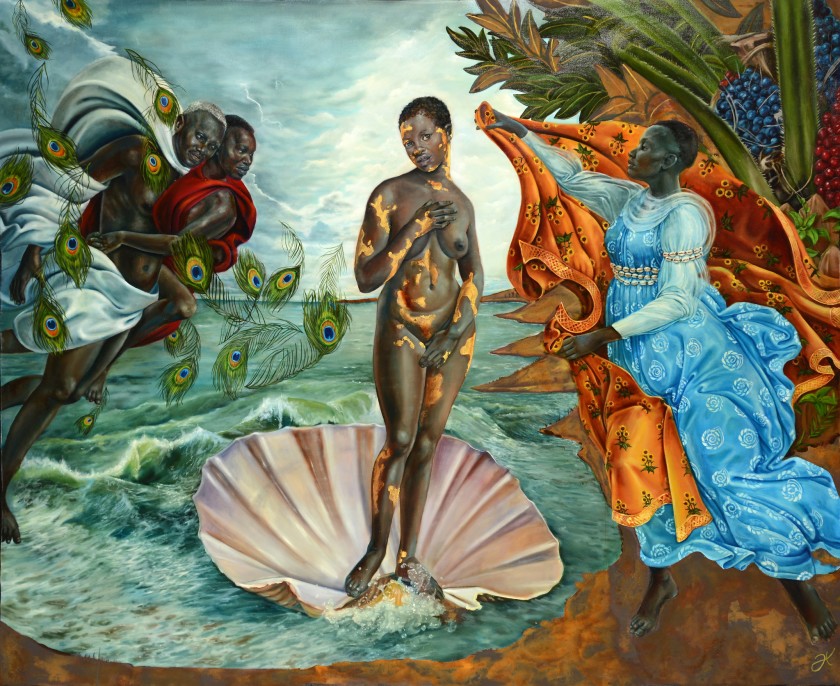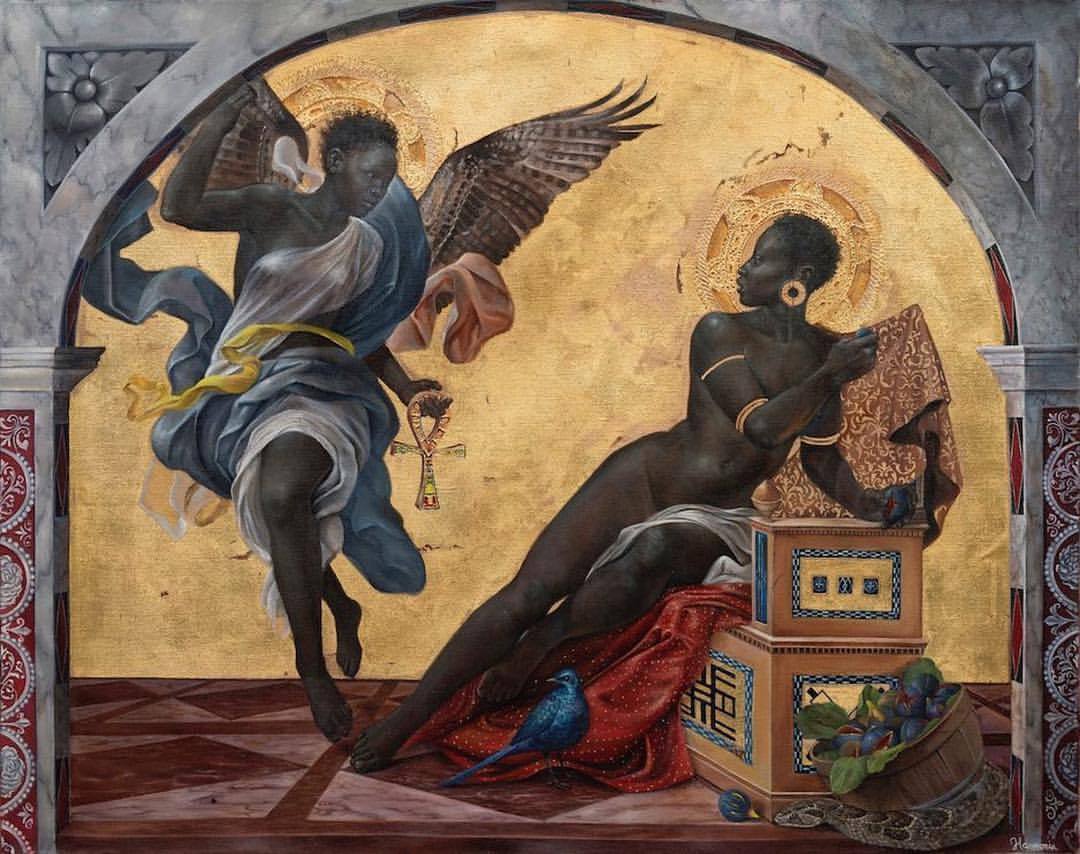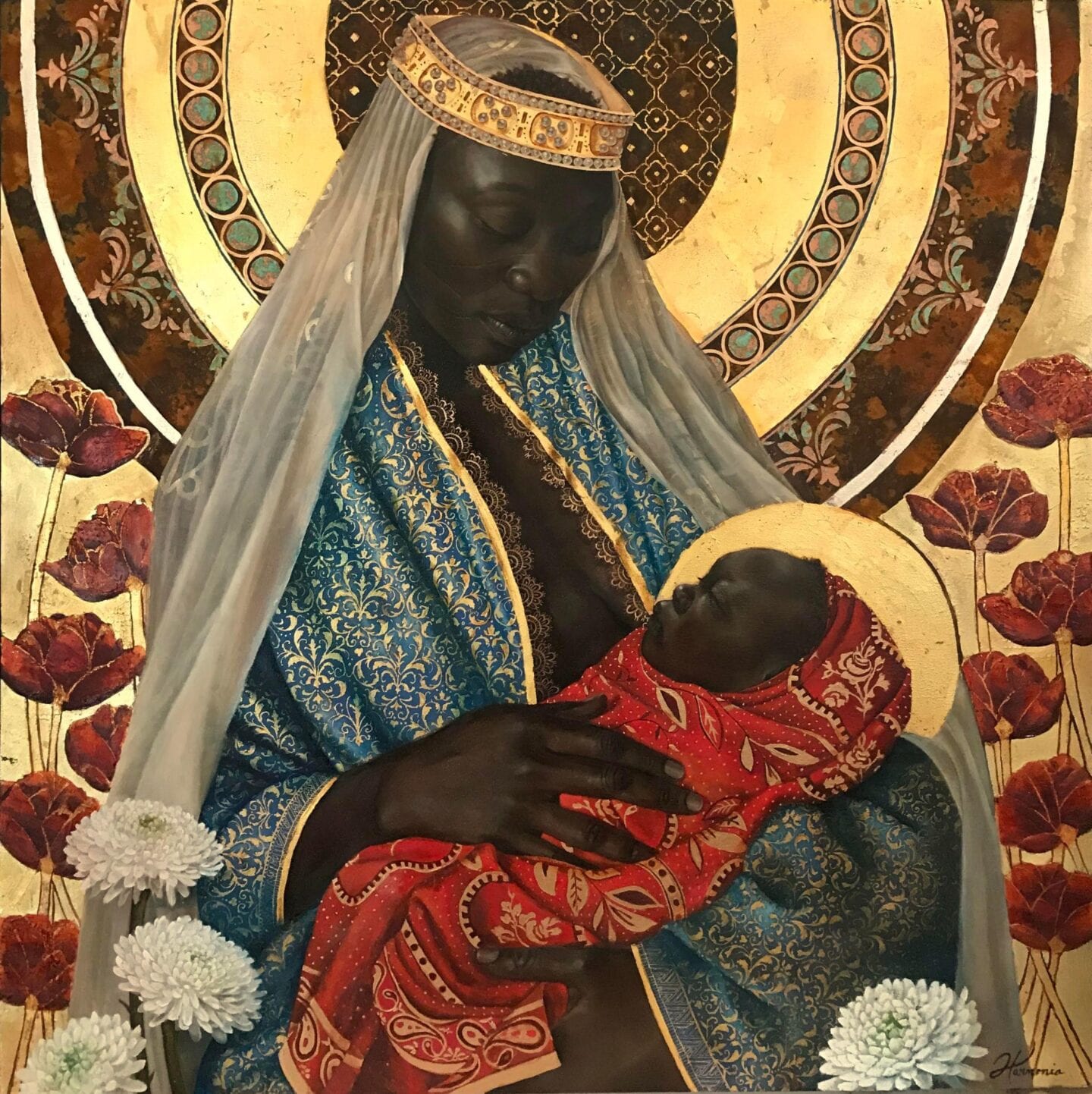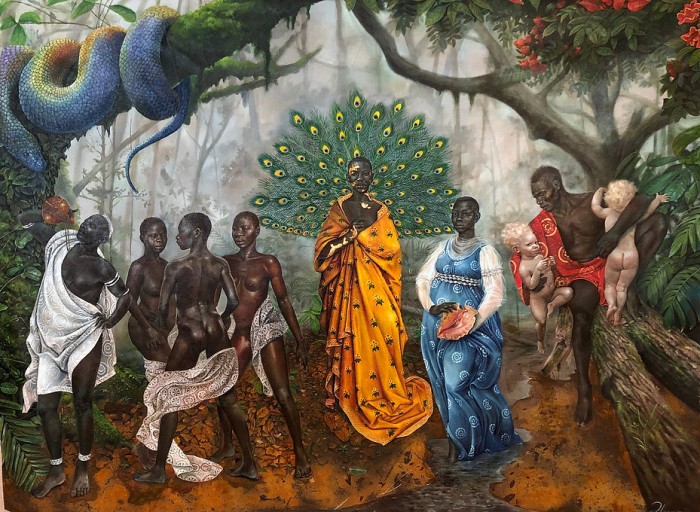 ---
Featured Image: Rosales posing with her piece 'The Virtuous Woman', oil on linen, at Simard Bilodeau Contemporary. Courtesy of Earl Gibson III and LA Times.